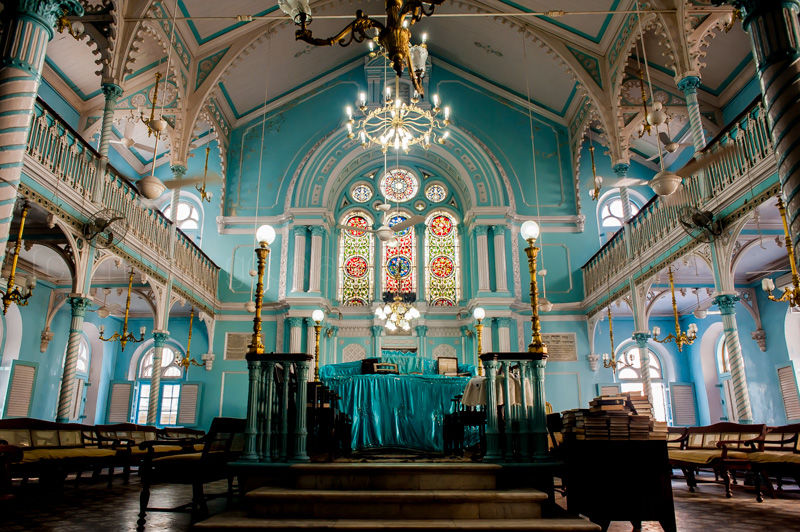 'Atithi Devo Bhava'
Respect & a warm welcome for guests is imbibed in the Indian Culture. You have heard the phrase quite often, and must have experienced the same on your visits to various parts of the country. Also, if you have ever been to Kasol, Mcleodganj, Old Manali or Goa, you would have certainly come across a group of merry-making Israelis. You may or may not have inquired about their culture and their home country but must have been intrigued by how these Indian tourist locations have adapted themselves to welcome the Israeli folks with signboards in Hebrew, and dedicated restaurant menus. As a matter of fact, the Indian welcome to the Israeli community finds its traces in history when Jews arrived at the Southern shore of India long back in 50 BC, escaping persecution after the siege of Jerusalem. The Kochi Jews became the first set of followers of Judaism to settle in India receiving the warm hospitality of the Chera ruler Cheraman Parumal.
Eventually, at varied times in history, two different sets of the Jew community from Middle East settled in India- The Bene Israelis who arrived at the Konkan coast around the 3rd Century AD; and the Baghdadi Jews who settled down in the port cities of Bombay and Bengal in the 18th century. The Jew Community lived peacefully in India with harmony for centuries. In 1948, with Israel being recognised as a country, a good percentage of the Jews decided to leave India for their holy land. Currently, less than 5000 Jews dwell in India, but they have gifted us with a beautiful peak into their culture:
1. Ohel David Synagogue- Constructed in 1867 in Pune, Ohel David Synagogue is the largest synagogue (Jewish Worship Place) in Asia (excluding Israel itself). It is also known as Lal Deval by the locals owing to its bright red coloured walls.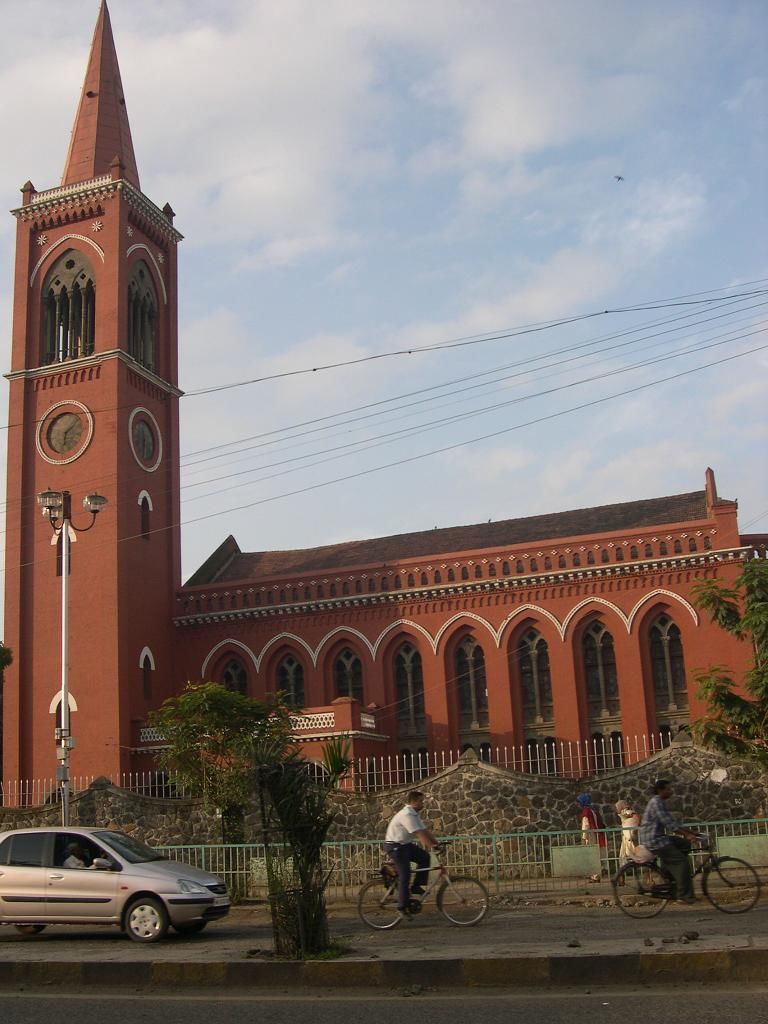 Credits: itchyfootedwallflower
Location: Dr. Ambedkar Road, Camp, Pune, Maharashtra
2. Knesset Eliyahoo Synagogue- Established in 1884 by Jacob Sassoon, Knesset Eliyahoo, also known as the Blue Synagogue, is an Orthodox Jewish Synagogue which merges Jewish as well as British architectural styles.
Credits: thebloggingtraveller
Credits: regentag_
Location: Dr. V.B. Gandhi Marg, Fort, Mumbai
3. Judah Hyam Hall- Judah Hyam Synagogue is the primary place of worship in New Delhi for the Jews. It was built in the year 1956 by the Jews who decided to settle in Delhi post the horrors of Holocaust and World War II.
Credits: jonathanjarzin
Location: Humayun Road, Khan Market, New Delhi
4. David Sassoon Library- Completed in 1870, David Sassoon Library is built in yellow Malad Stone and finds resemblance to some of the other heritage buildings in Mumbai. The library houses more than 70,000 books and is open throughout the year. 
Credits: ganesh05
Location: Kala Ghoda, Fort, Mumbai
5. Nahoum and Sons Bakery- The 116 old bakery is known for its rich fruit cake. It's because of the flavour of Jewish culture that has kept running it strong for over a century. 
Credits: gudala
Location: New Market Area, Taltala, Kolkata
6. Magen David Synagogue-Built in 1884 , the red brick synagogue is built in the Italian Renaissance Style. The synagogue has got marvellous interiors and depicts a heavy British influence. The Magen David Synagogue has been declared a national heritage by the Government of India and is now looked after by the Archeological Survey of India.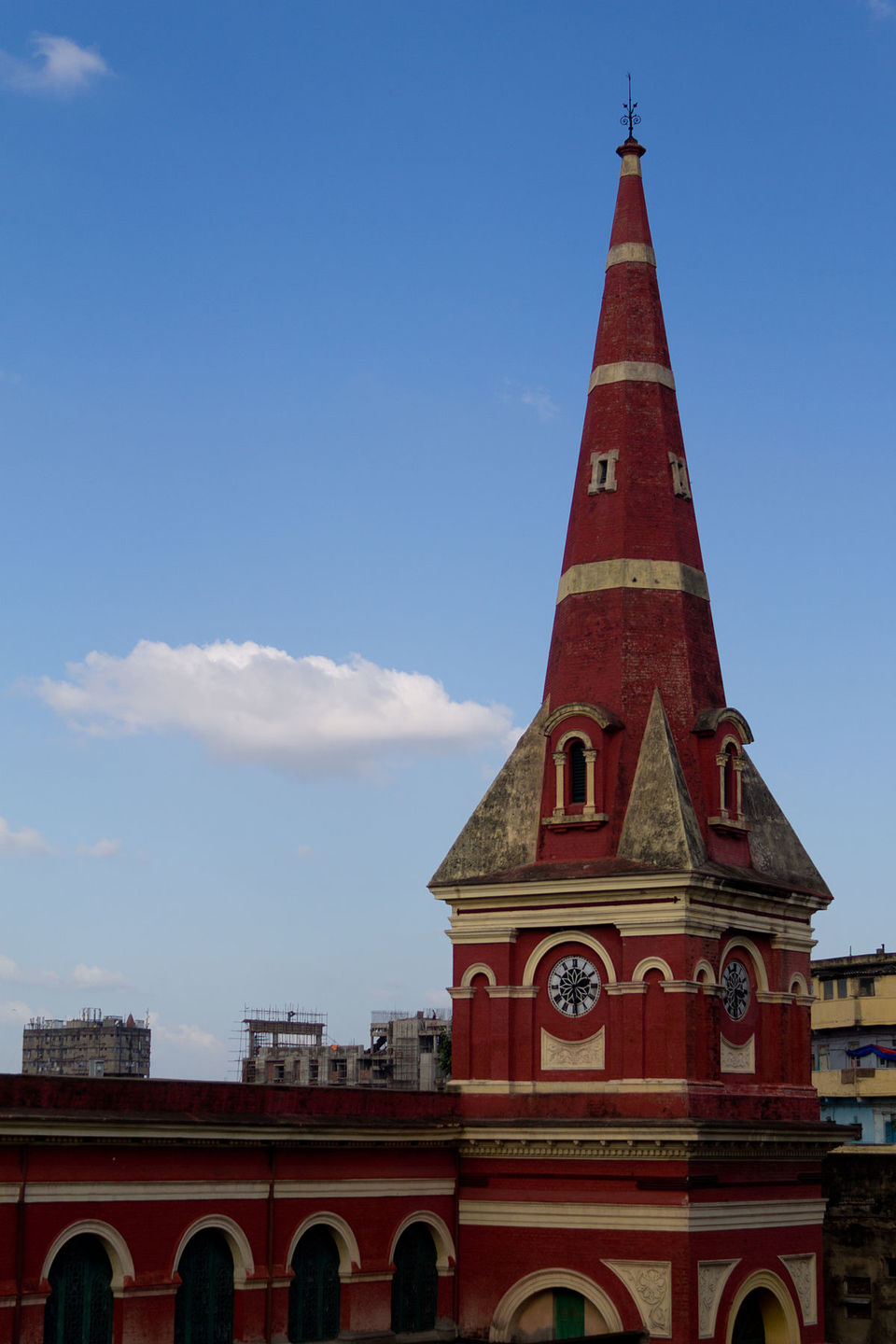 Credits: ms.highonchai
Location: China Bazar, Barabazar Market, Kolkata
7. Jew Town- Jew Town is a tiny antique market in Fort Kochi. You can visit the place for the love of ancient things, old style buildings and the synagogue of Mattancherry Fall. 
Credits: saraindubai
Location: Fort Kochi, Ernakulam, Kerala
8.Beth El Synagogue- Built in 1856, Beth El Synagogue is a covered in off-white Sand Lime Plaster, and has a contrasting interiors when compared to the other synagogue in the city- Magen David. The Synagogue has a serene oriental appearance and is more elegant. 
Credits: bearkillcat
Location: Chitpur, Barabazar Market, Kolkata
And that's not all, there are more places in India that find their historical roots in the Jewish culture. You can always take your cameras out, capture the beautiful details of the places , and share your experience with fellow travellers.