Amidst Winter Evening ,we decided to travel to nature paradise which is Jim Corbett ,the core territory of forest i.e Dhikala Region.From moment i heard about living in amidst dense forest surrounded by wild animal enthralled me.
Luckily i managed to get booking for 1 day accomodation in dhikala in 30th Dec which also makes my prospect to enjoy new year in such environment.
We reached ramnagar from delhi around 5'o clock in morning ,it was chilly winter morning on 30th Dec when we reach ramnagar ,close railhead to JimCorbett.
Around 6'o clock ,we managed to get Jeep for Rs 5500 for 3 Jeep Safaris.It is around Rs 4800 for 1 day (2 Jeep Safari) as safari will start by 11 am but since we reached early morning so 700 bucks included 1 more in winter morning and started our Journey by 6:30 am.
Dhikala Gate is 15Km from Ramnagar and Dhikala Forest Rest House is around 35 km from Dhikala Gate and 50 Km from Ramnagar.It takes around 4~5 hr to reach Forest Rest House along with wild safari and witnessing such dense forest.After doing the registration formalities the safari began with our baggage in the jeep, and cameras equipment on our seats and also it is mandatory to take garbage bags of Rs 50 to throw our garbage in it.
First thing that starts to happen when the safari begins is deep breathing. You become conscious of your breath and start to enjoy it. Seems like you have just started to breathe. You can clearly visualize where is your breath going in, reaching, and returning. This is the magic of the forest.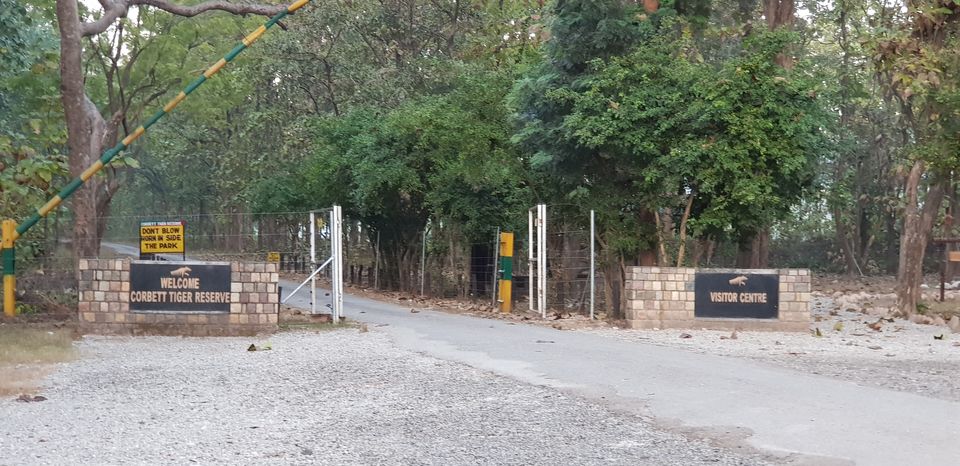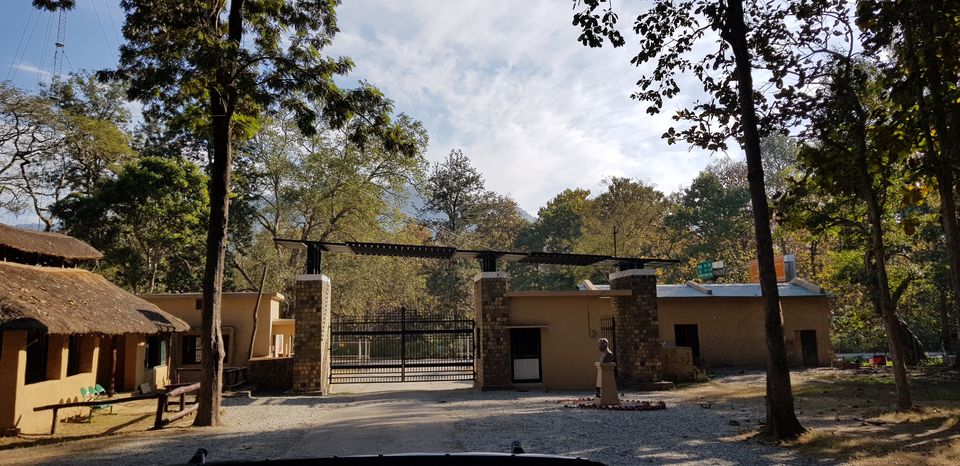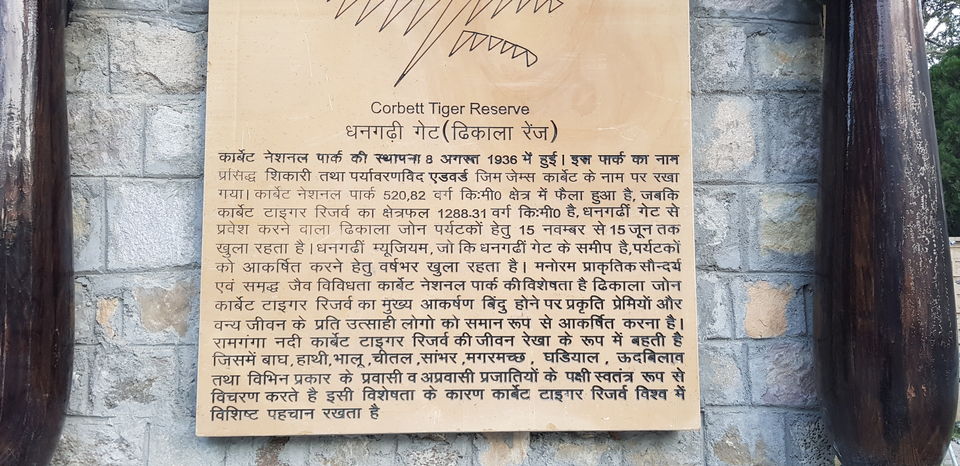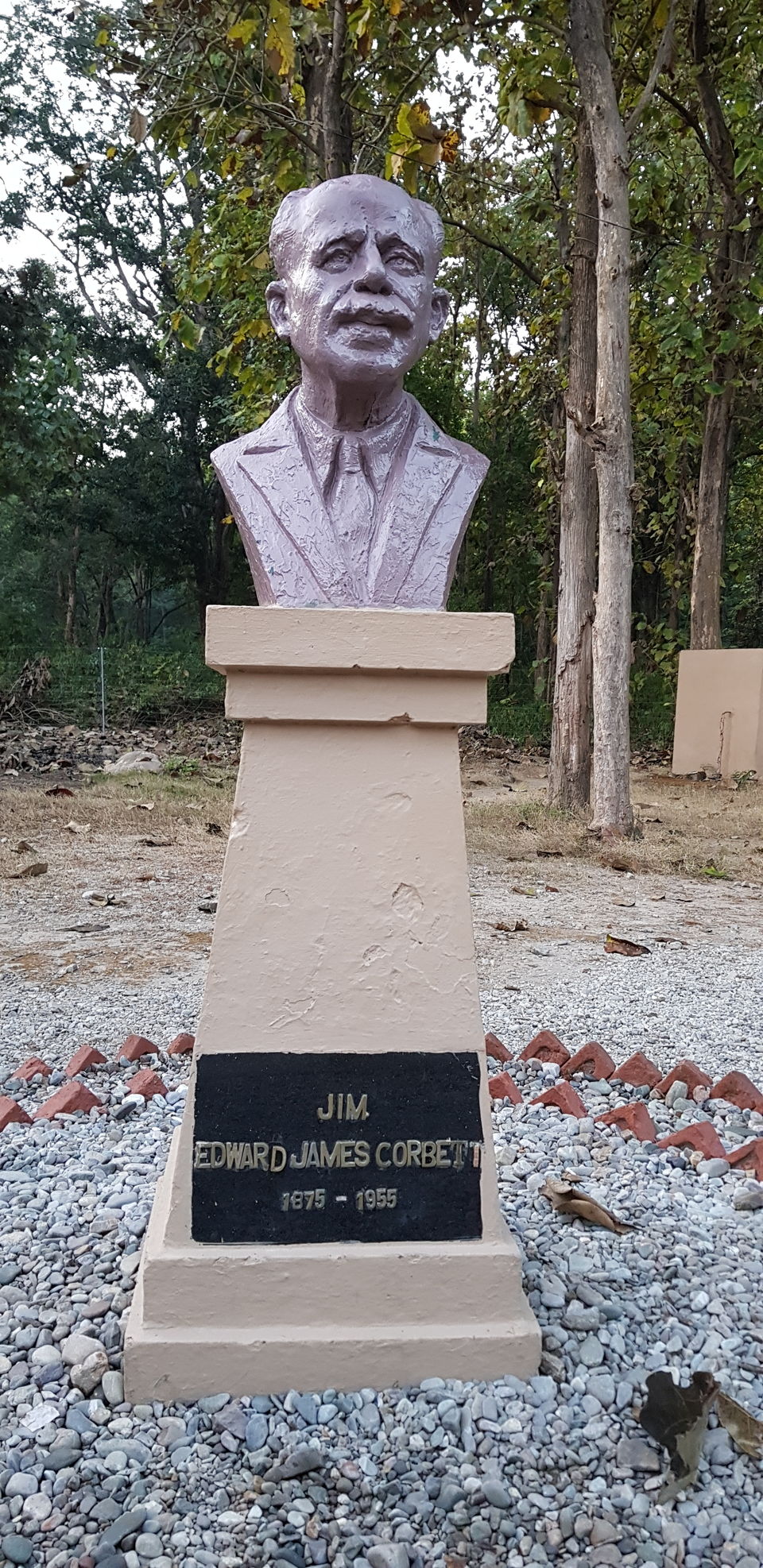 Then we move inside Jungle to reach Dhikala Forest Rest House with our Jeep to witness such beautiful jungle we always heard of.Some of beautiful moments captured while reaching to rest house is not been described in words.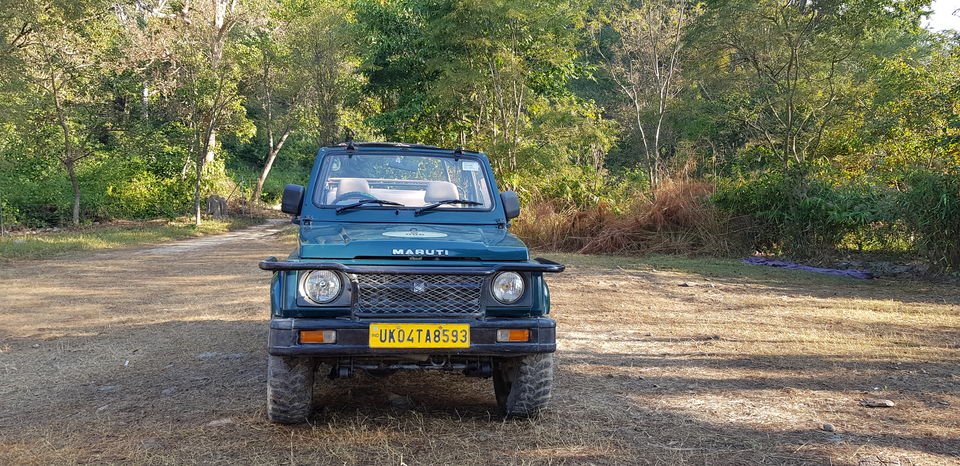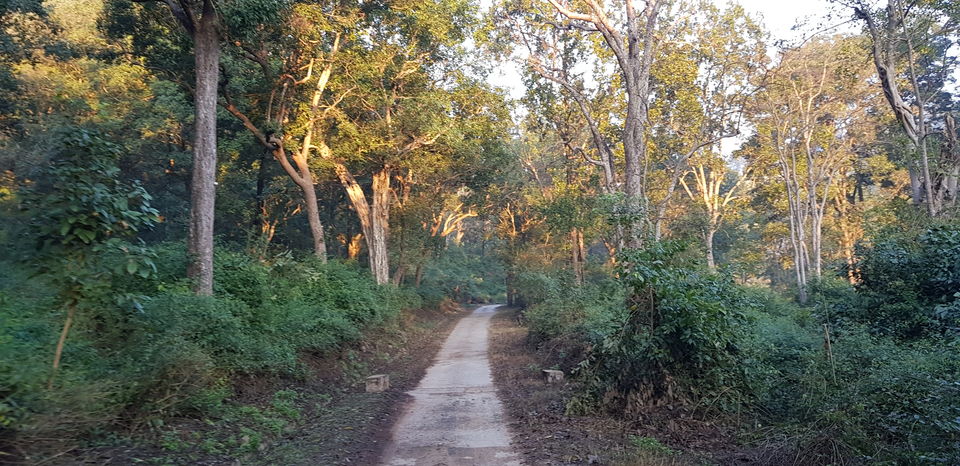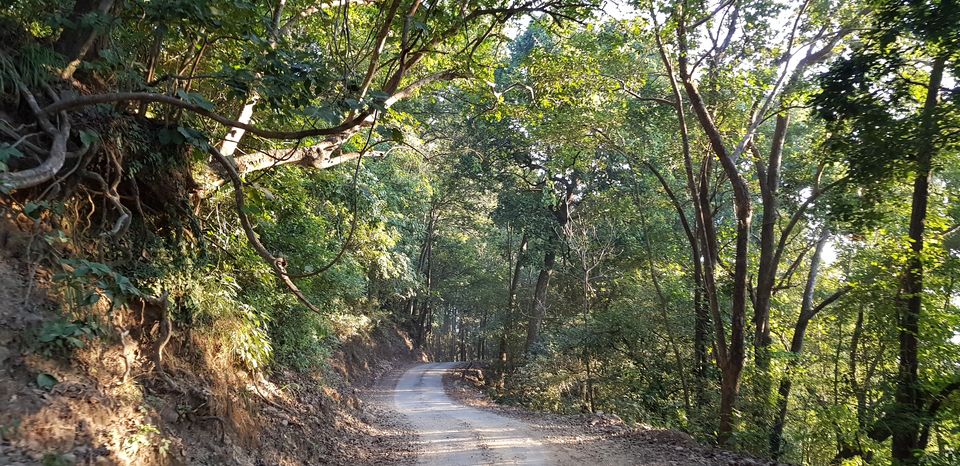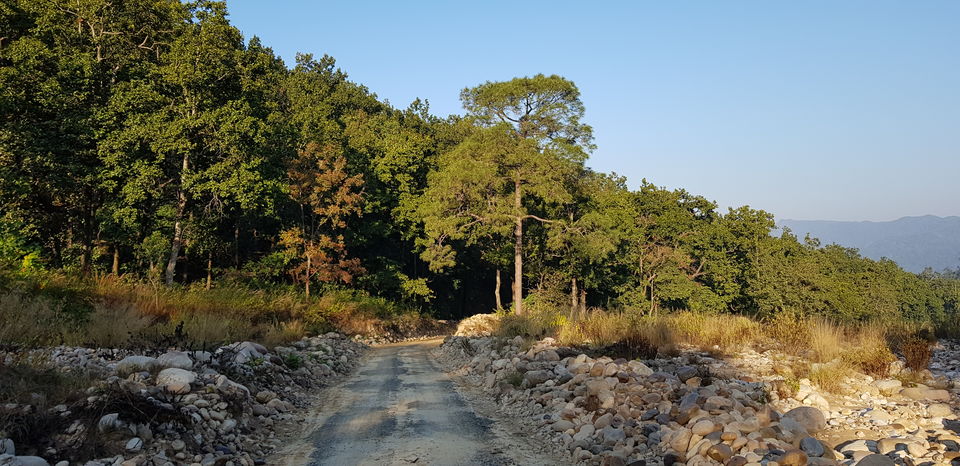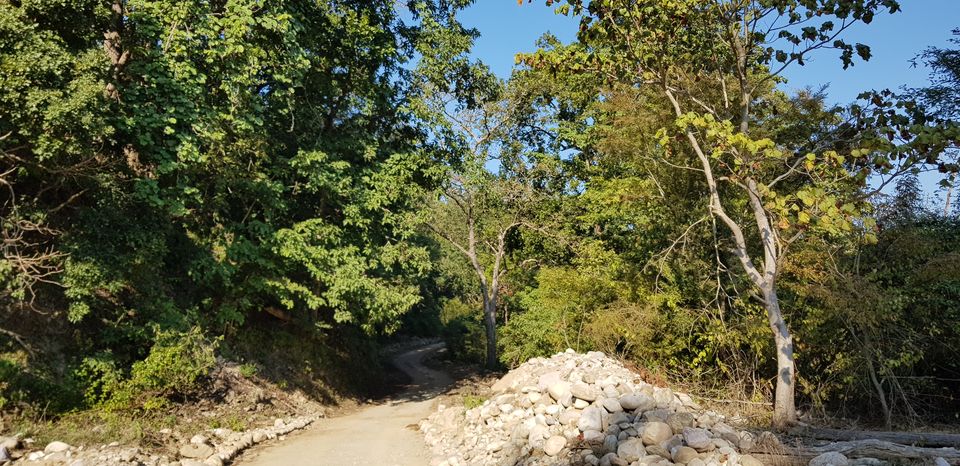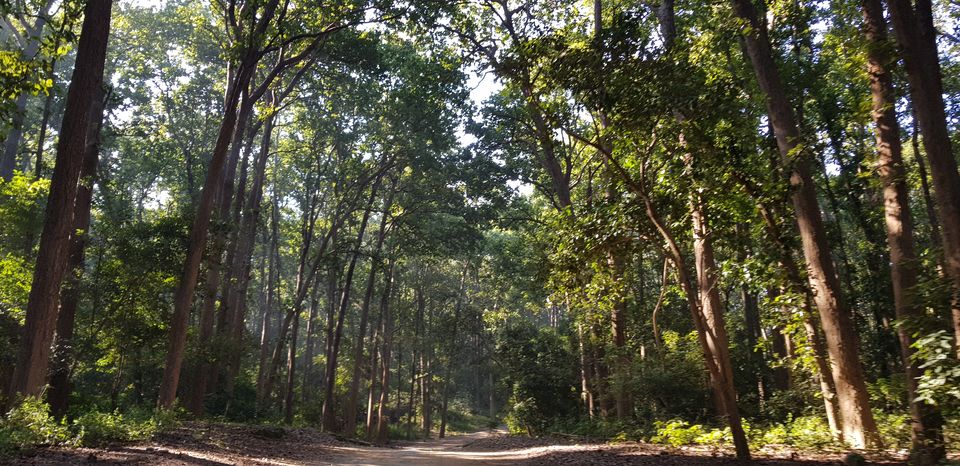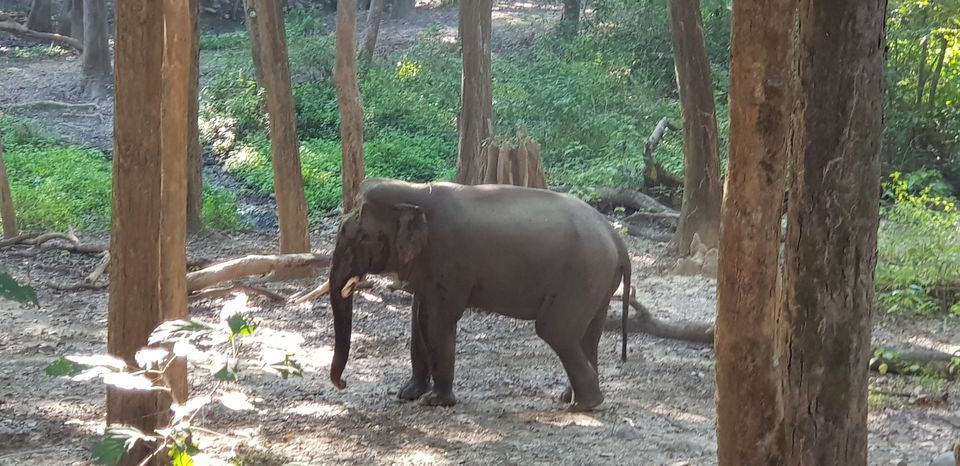 Dhikala Forest Rest House
Finally After 3~4 hour of Journey we finally reach to my destination Dhikala Forest Rest House.Here are some Glimpses of it.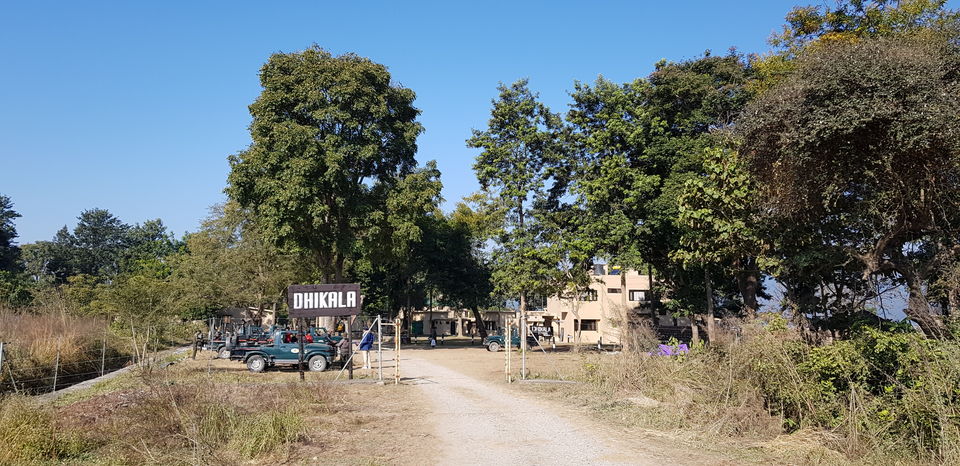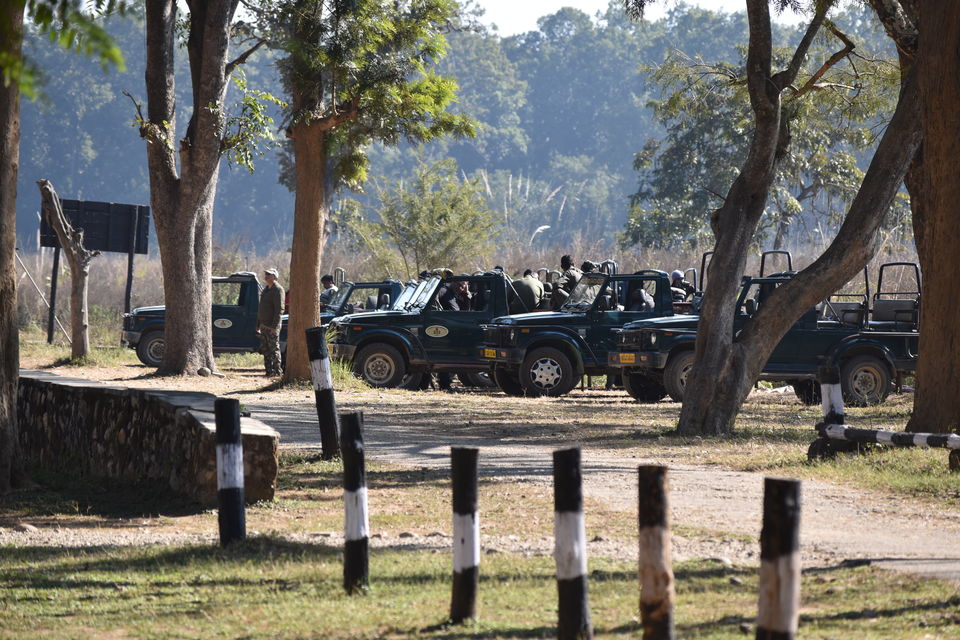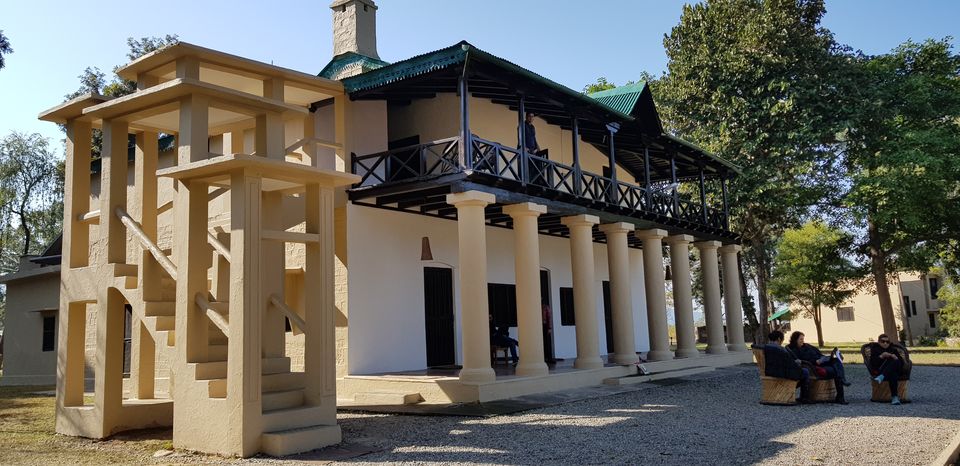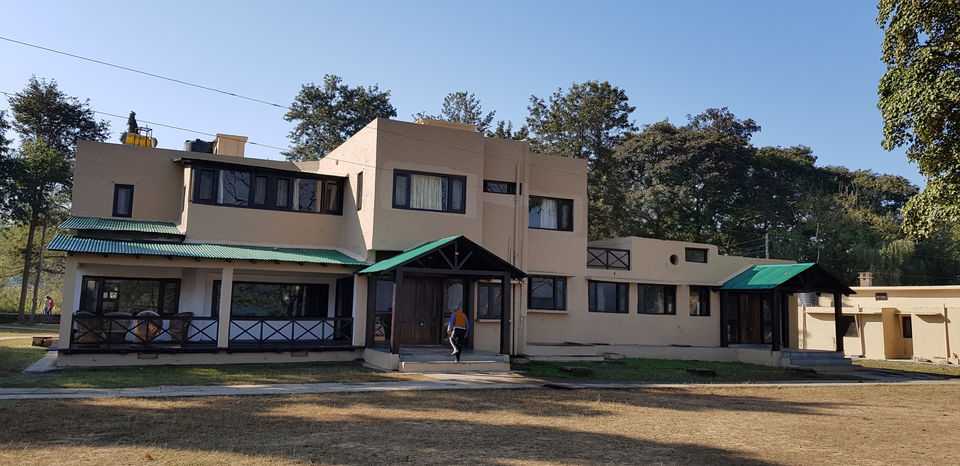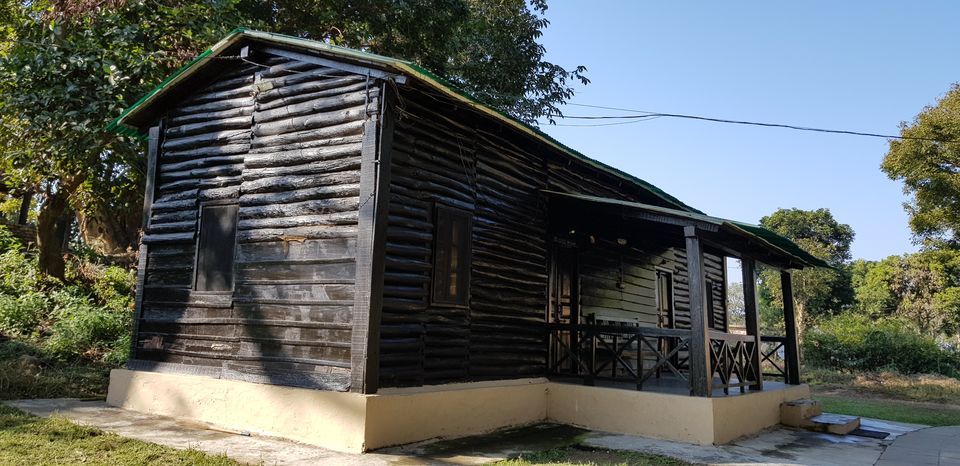 In addition to Restaurant ,there is also one canteen serving maggie,omelete etc.Also there is library where one can read the Jungle Stories.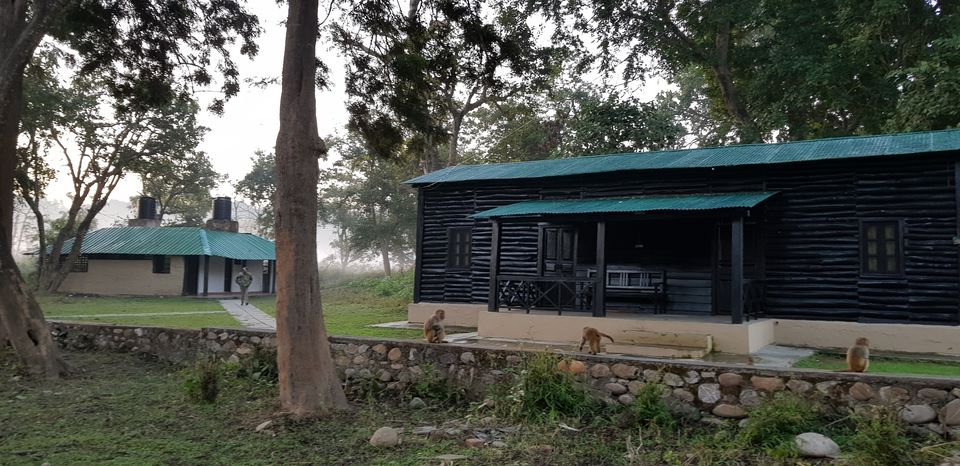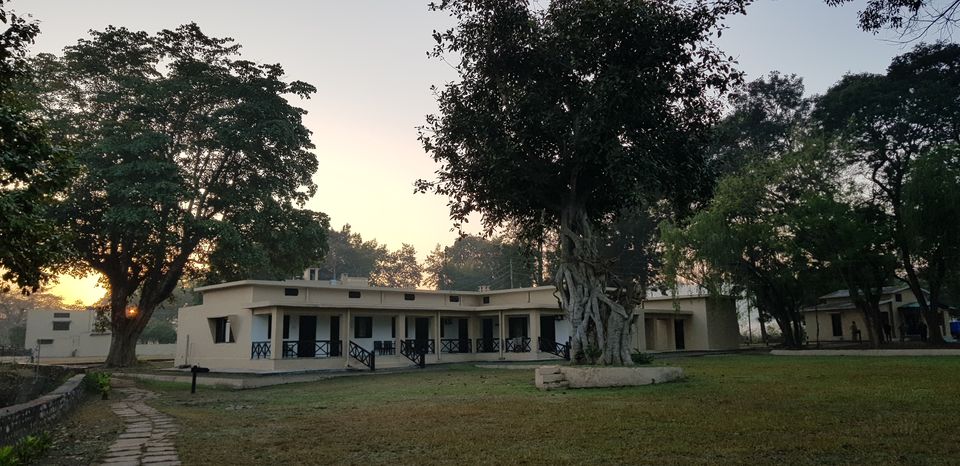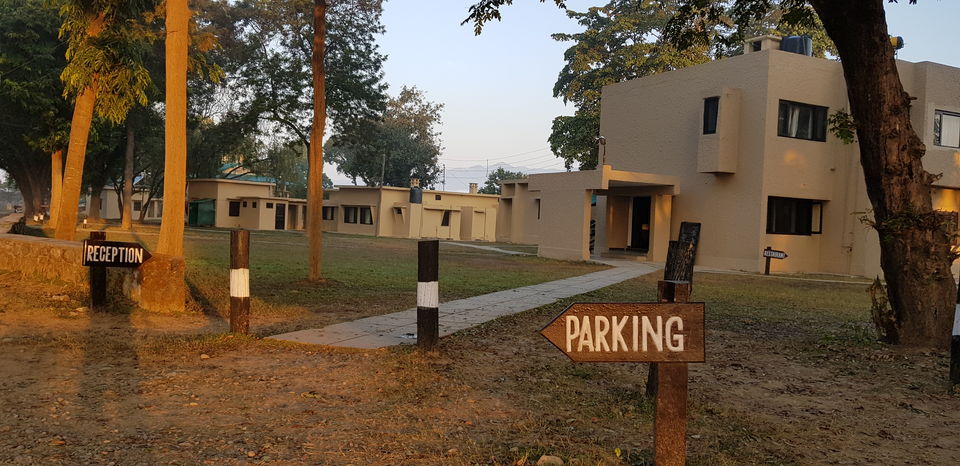 Evening Safari :
After taking lunch in restaurant ,we have some rest and then proceed with our driver in jeep for Evening Safari.Also it is mandatory to take nature Guide with Jeep charging rupees Rs 600/- per jeep. It is Tiger luck on us as after just 10 mins we have spotted a tigress who is looking for her child.We witness its beauty for around 10-15 mins.She was magical ,fierce and a mighty.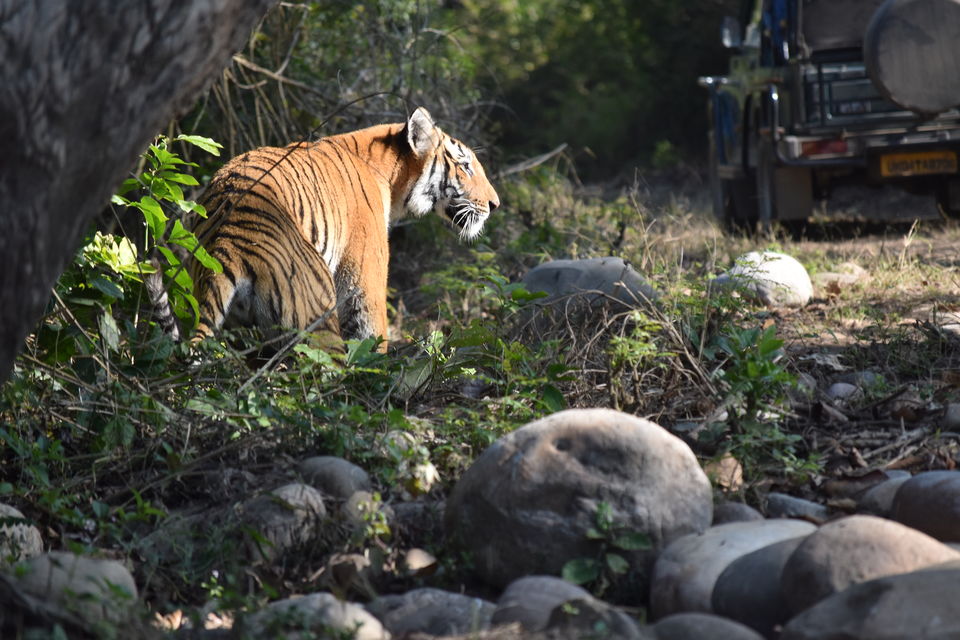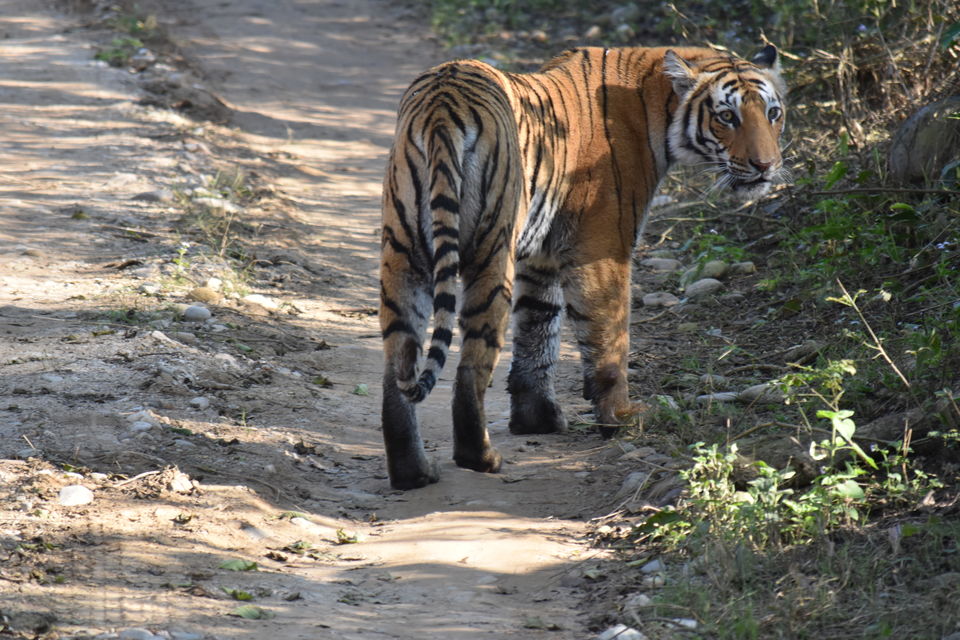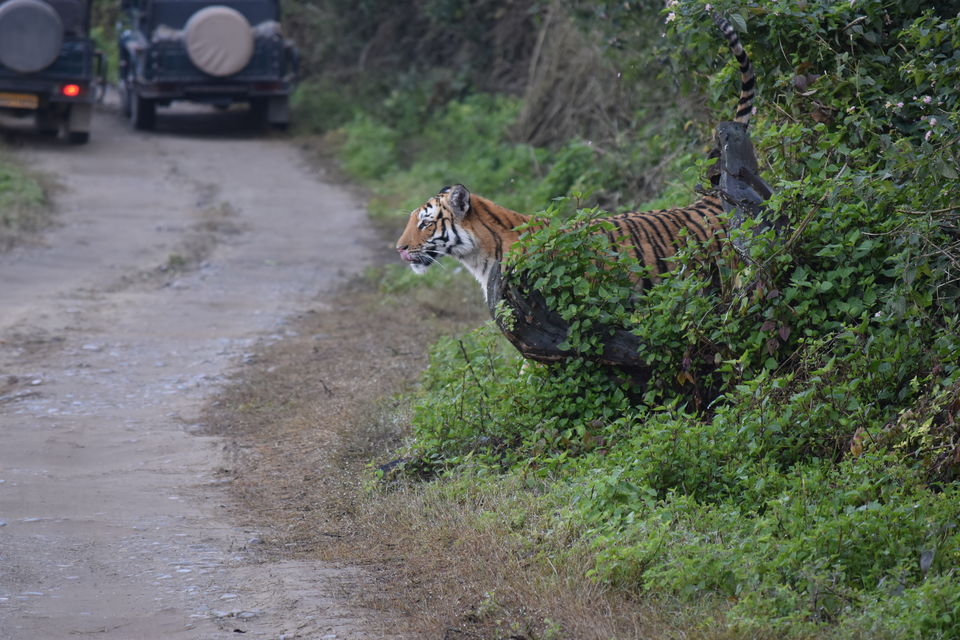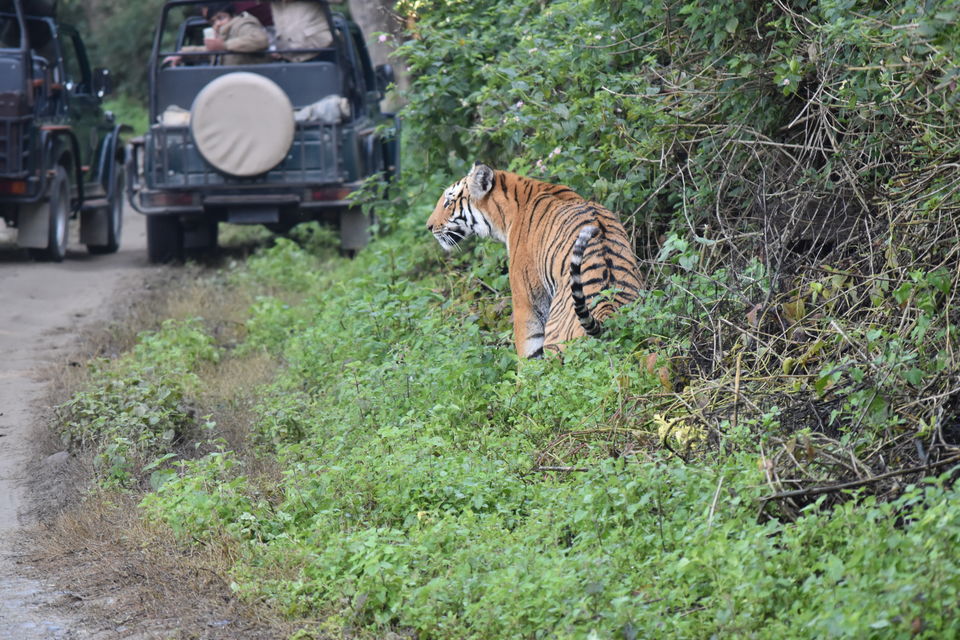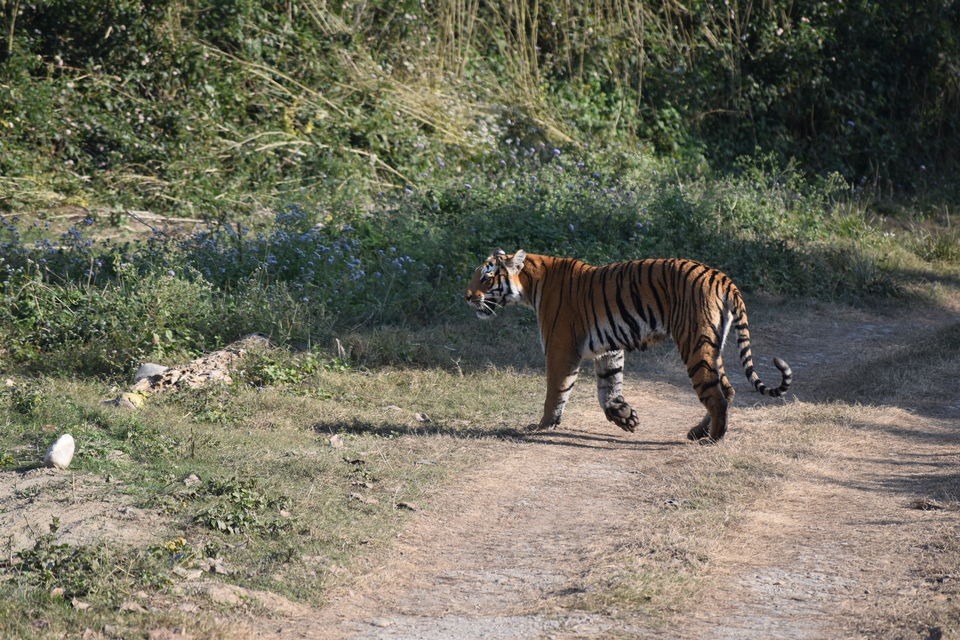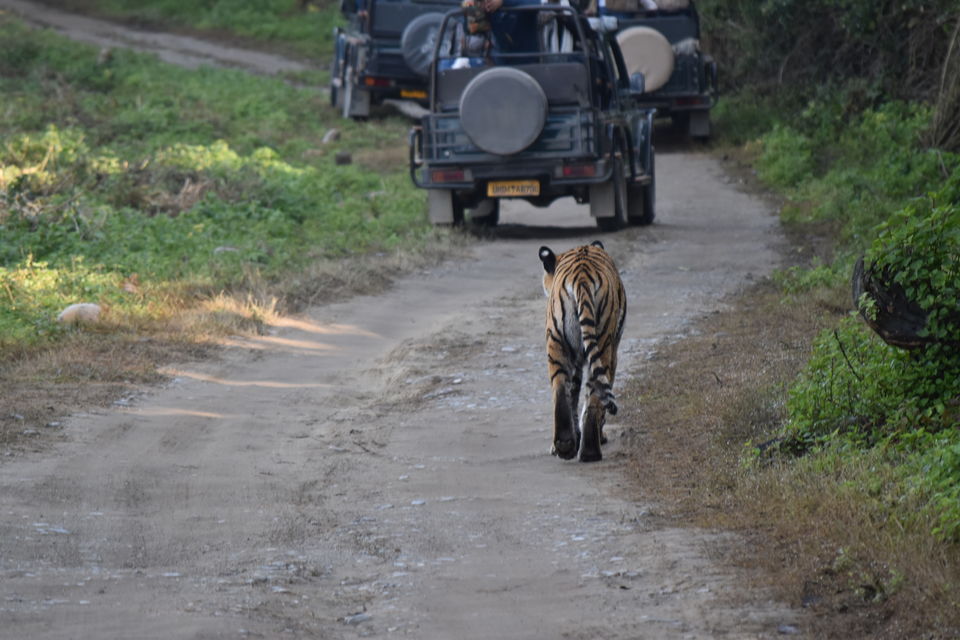 We also witness Elephant ,birds and other animal in this afternoon safari but spotting a tiger is best moment i have captured.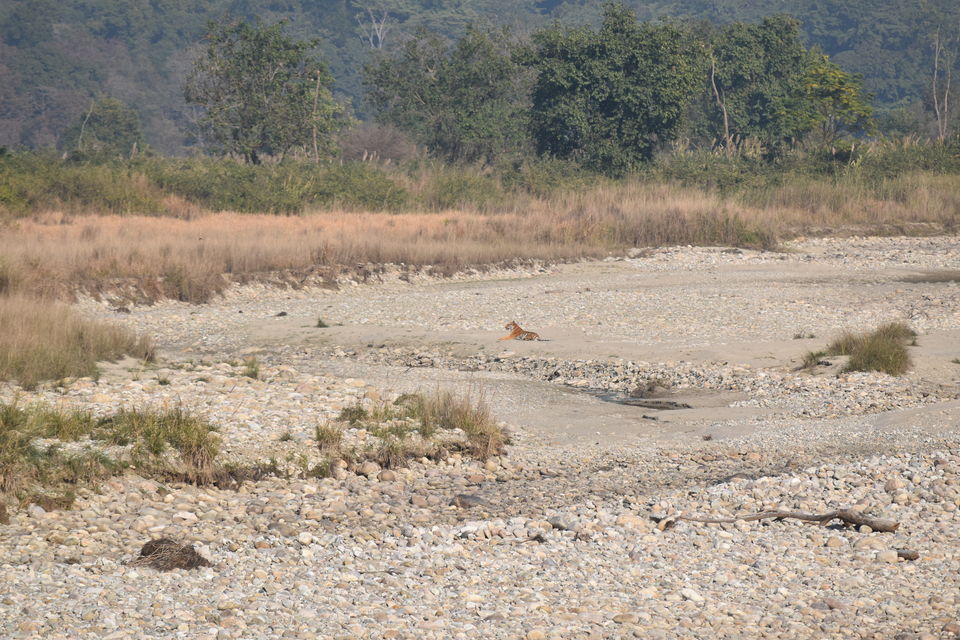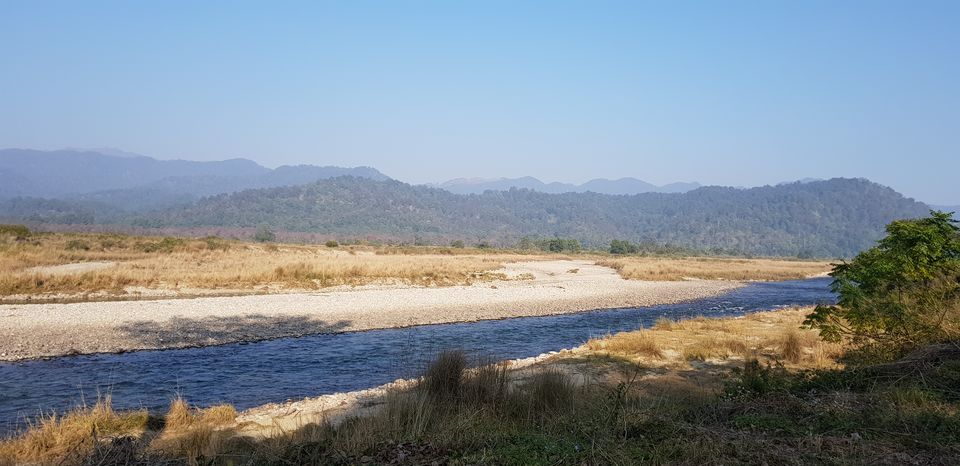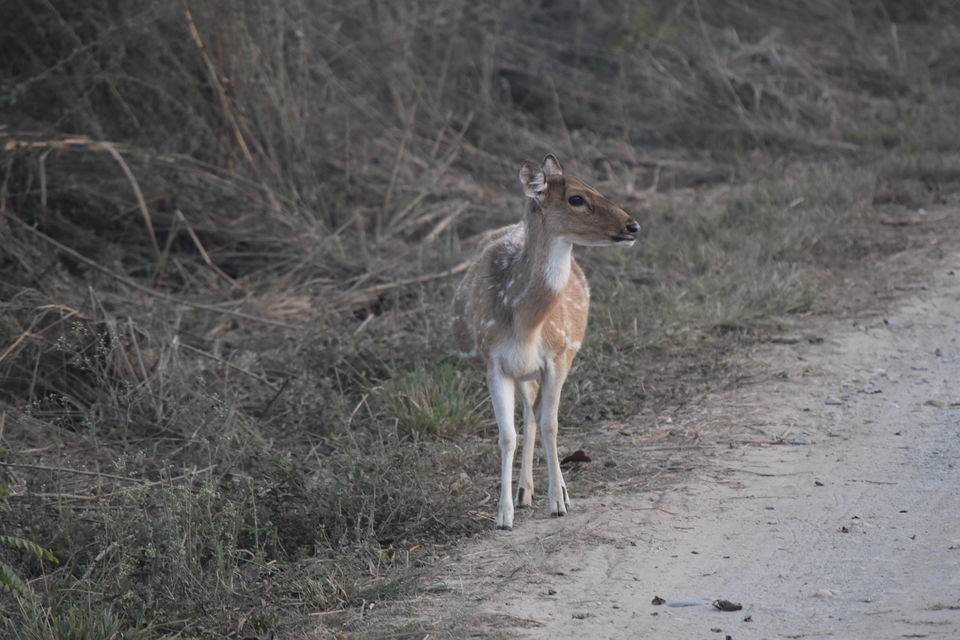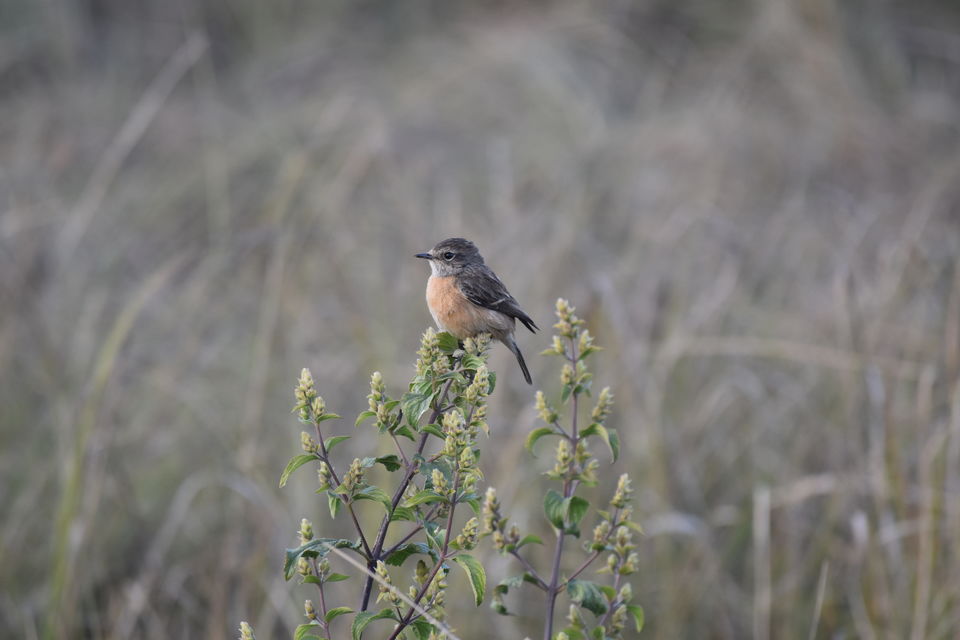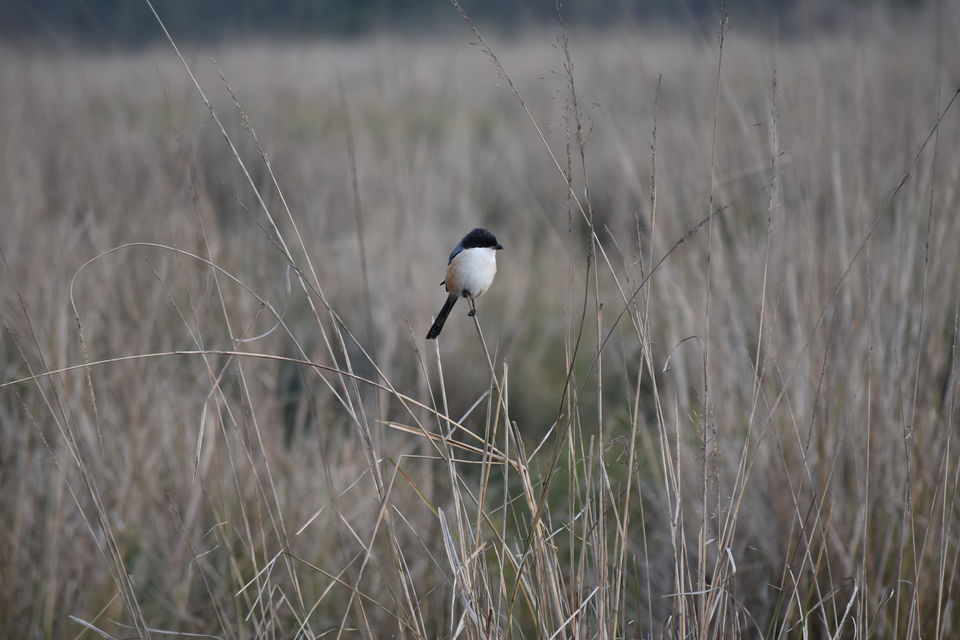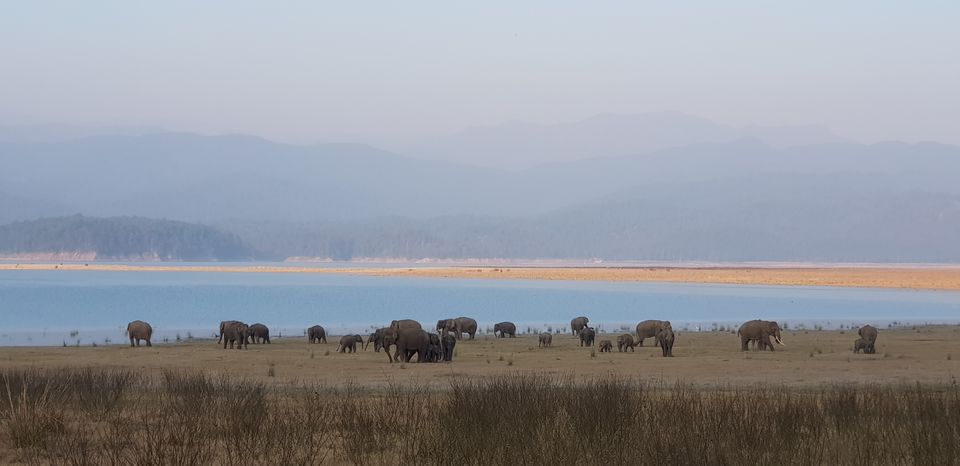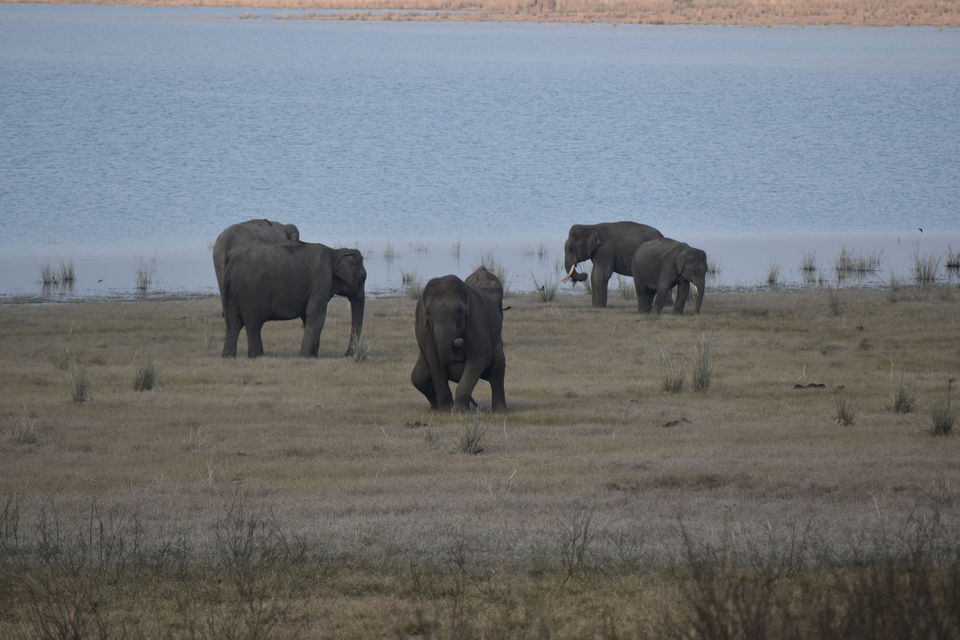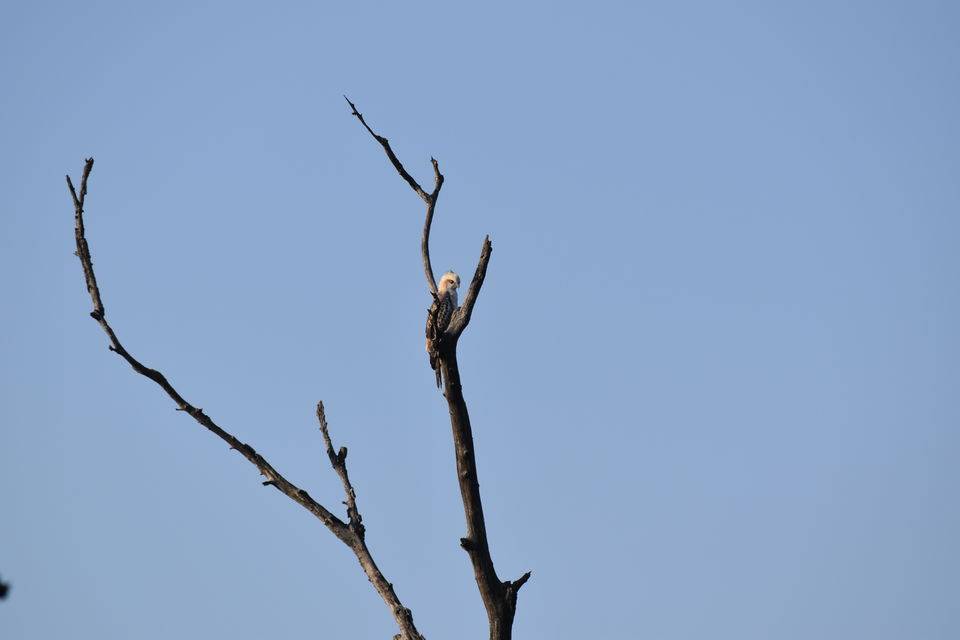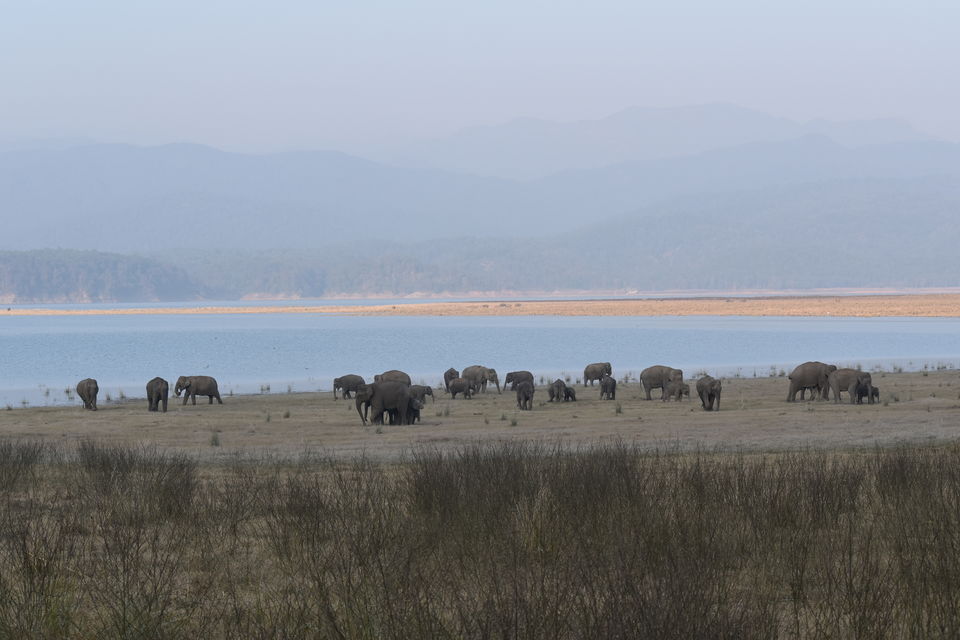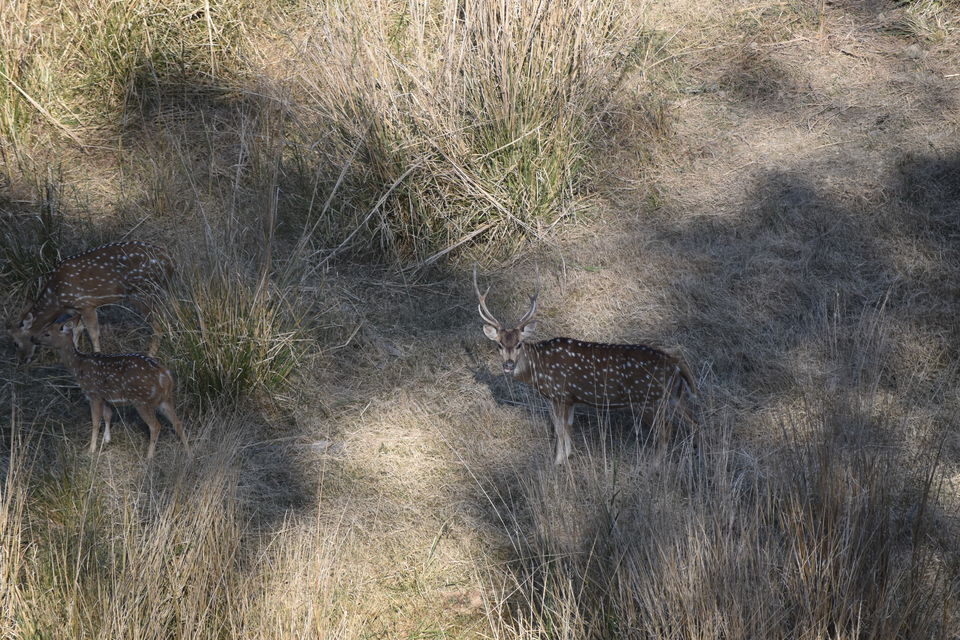 After this magical journey in forest ,we returned back around 5:30 to our Rest house have some snacks and then move to library to read best journey by other forest adventurer's and then finally have dinner and then slept so as to rise early and witness and enjoy morning atmosphere in this magical world full of energy and greenery.
Morning Safari and then Return to Delhi
We woke up around 5'am to witness natural beauty in amidst of jungle ,it was beyond my imagination to describe the natural beauty ,also sunrise in such atmosphere with around 5 degree temperature is very beautiful.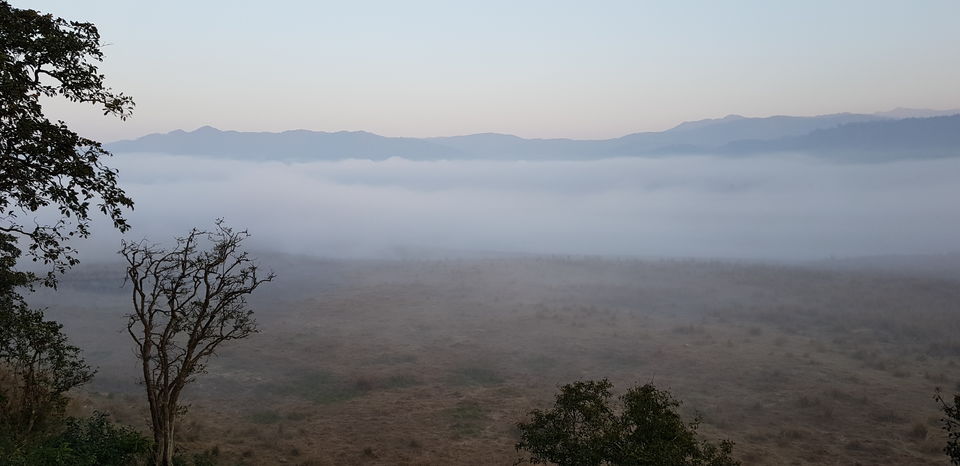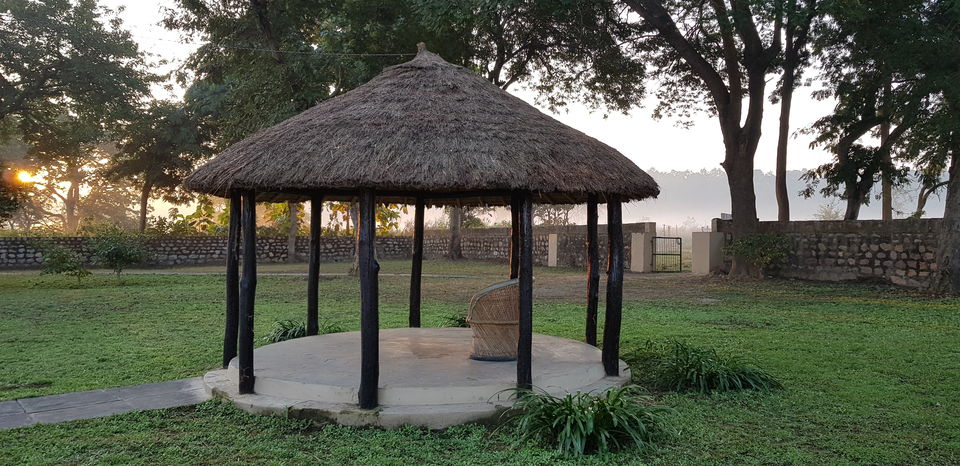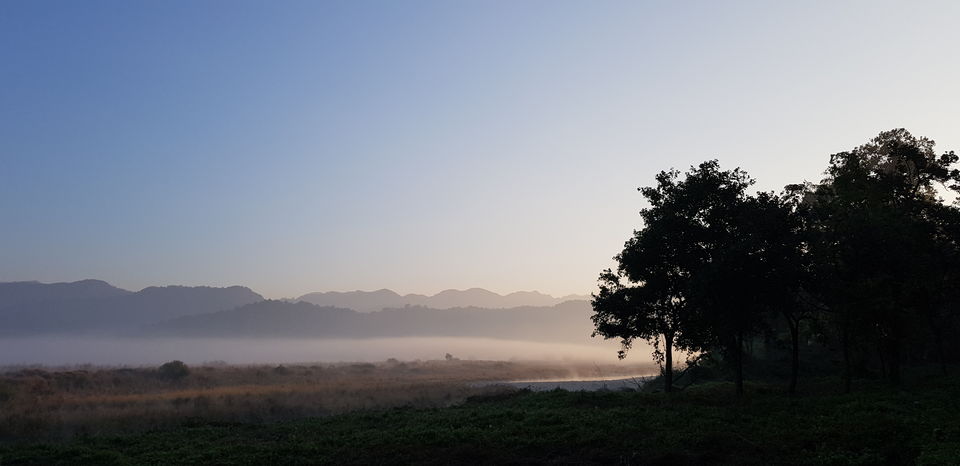 After signing the exit register,we finally went towards morning safari and after this safari we will proceed towards ramnagar station to catch our train for delhi but we were excited to see morning views of jungle in such lovely sunny winter morning.
Morning Safari : Some of the best views captured in morning safari .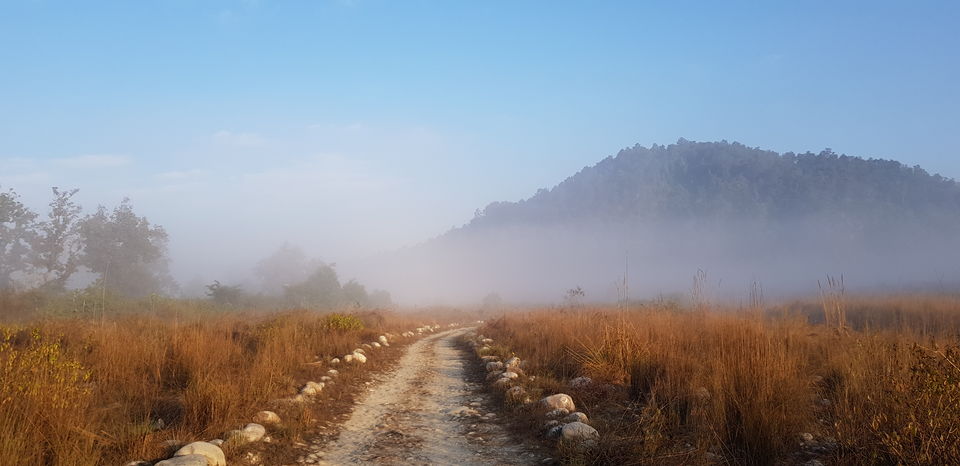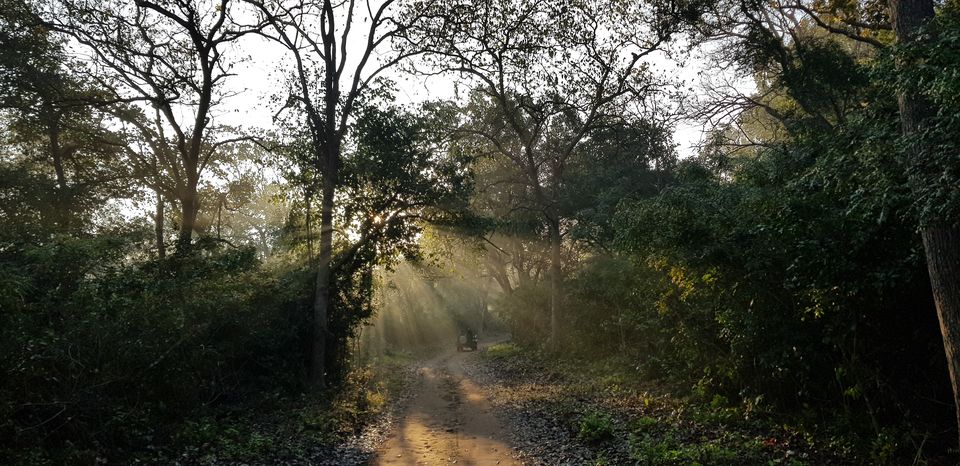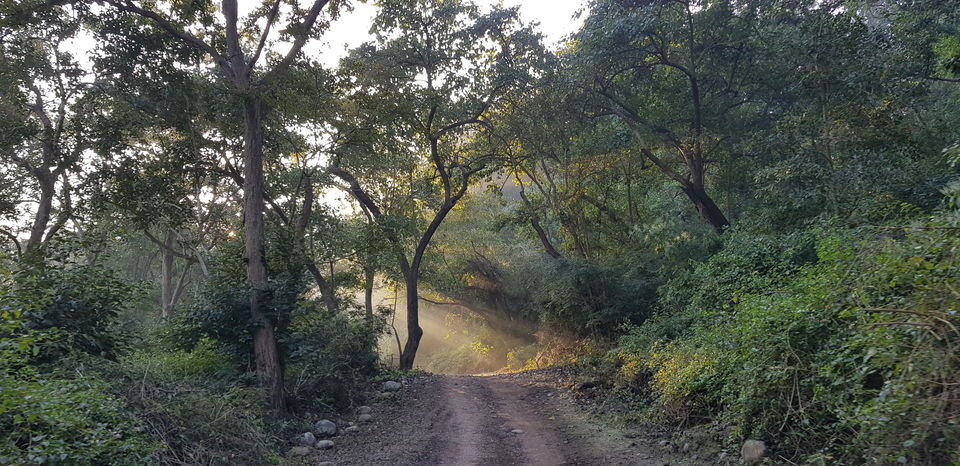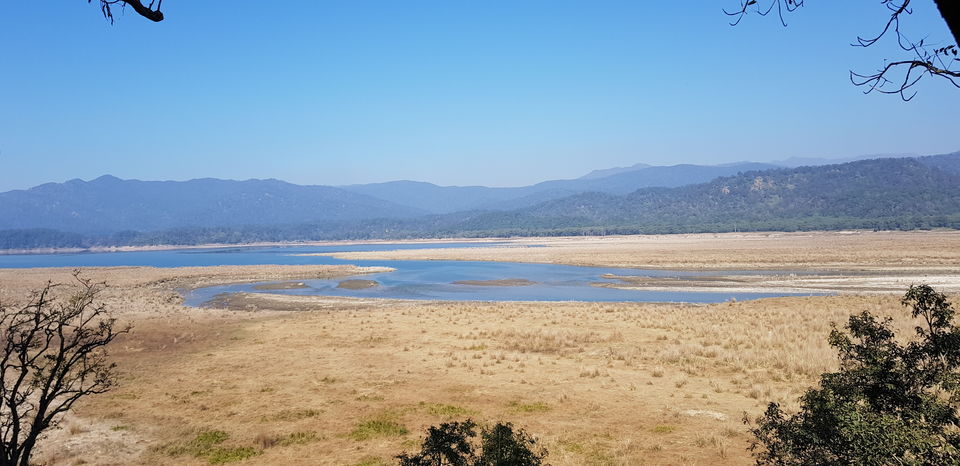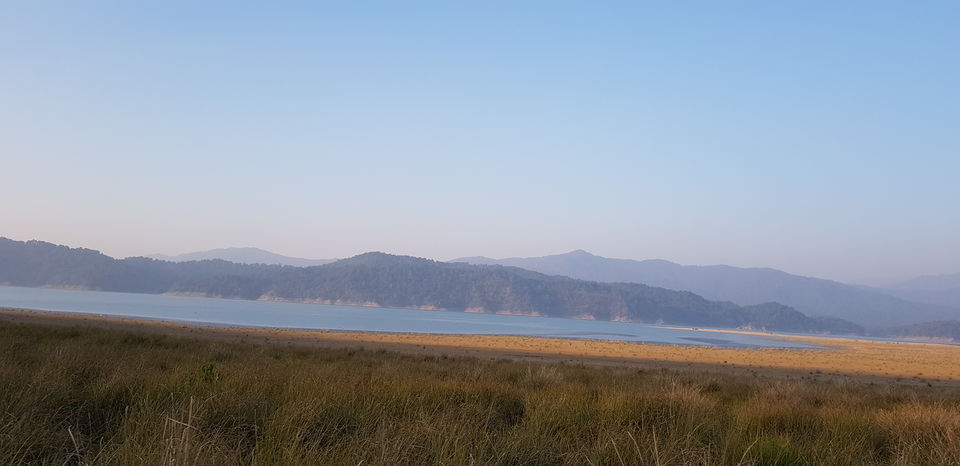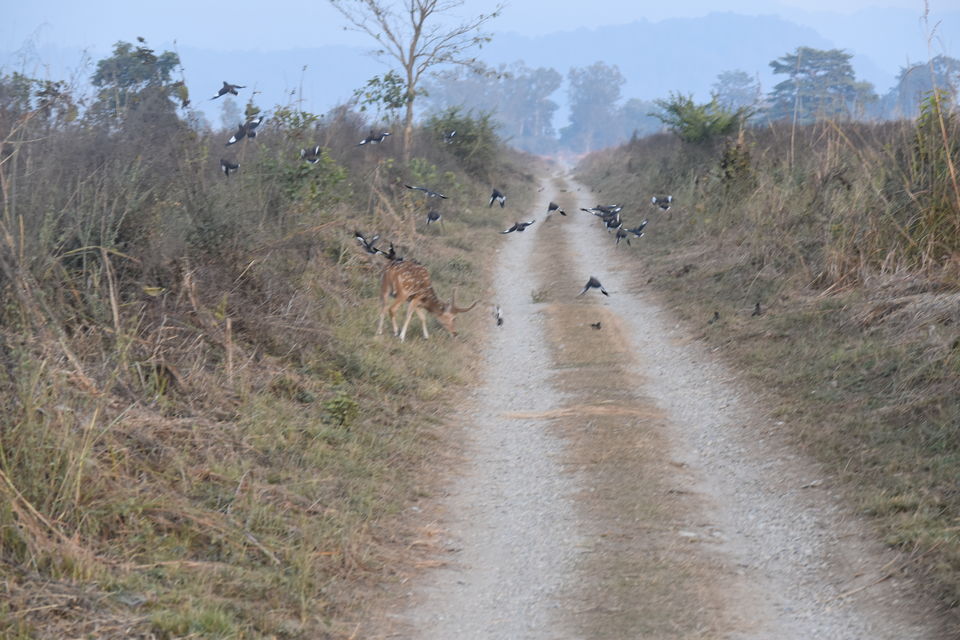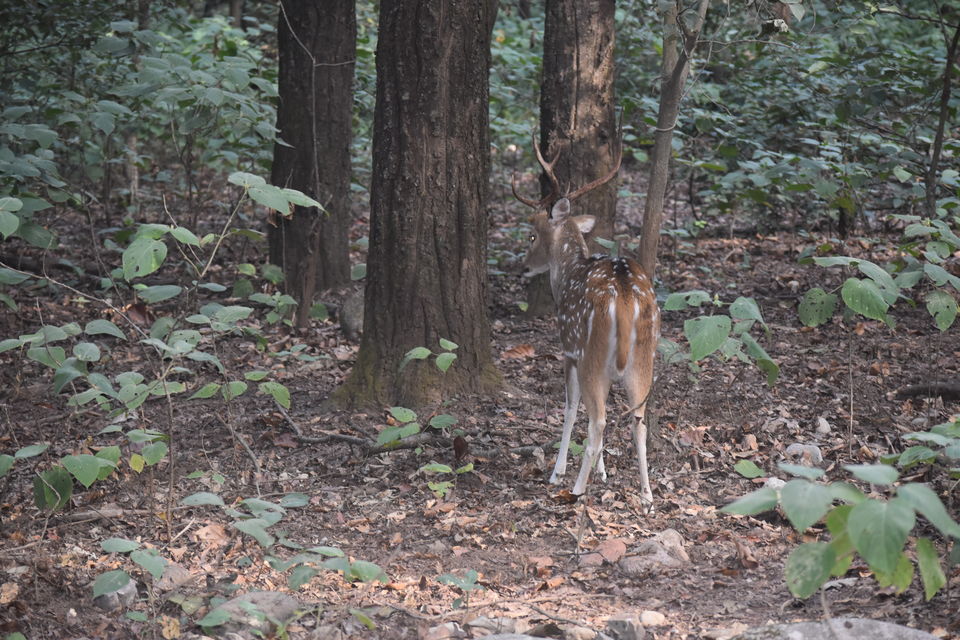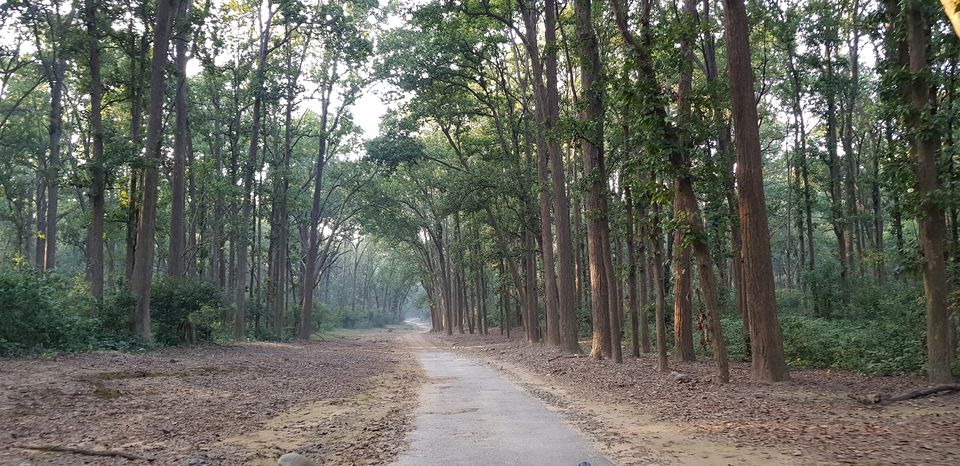 After witnessing such a beauty ,we now take a leave from this to dive into our busy world but the peace and views it has offerred ,we also decided to visit again and again.
After reaching the Dhikala Gate again ,we travelled around 15km to reach Ramnagar station to take train to Delhi.
A complete trip in all ways, everything ticked, resorts, Dhikala, Tiger,Elephants, and forest graced us.