We started our ride from Mumbai late at 9:00pm and it was dark chilled night. Our plan was to leave Mumbai by 7:00 pm and reach Pune by 10:00 pm and stay there at friends place. But due to extra work at office one of us was late and hence we decided to wait for him and start ride once our all team members are arrived. Finnally we all gather around 8:00 o'clock and afterwards our ride was start. News were that due to heavy rain happened in Delhi Mumbai and other cities are experiencing cold. By the time we cross Lonavla the temp had been decreased of 9°c almost. That was the most lovest temp we had experienced in our riding carrier. Hand were freezed and we were unable to cross 60kmph speed due to cold winds. Unable to go further we stopped near Toll Plaza just after crossing Lonavla City and the reason was there was Bonfire at tea stall. It must be 11:30 - 12:00 am and temperature was falling down. Luckily the stall was also serving Egg fry and maggie (what else a hungry stomach needs). That was our dinner for the day coz all of the hotels were closed and rather we were so hungry to wait for hotel destination to arrive. After having our short break and short dinner (i would say) we left the place and move towards our Stay at Pune. Believe me it was so chilled but having hot maggie inside stomach helped us to fight with cold winds. Finally after freezing colds ride we reached Pimpri(Pune) and our friend was awaiting for us at around 2:00 am. He must be mad at us for keeping him awake till mid night and that too in such freezing night when bed is only heaven one would like. He had arranged beds for all us and which was the most needed thing after freezing ride. It was seconds only after lying on bed we were into deep sleep and our bodies were like injected with anesthetic. So this was all about our firstnight ride with freezing cold of 9°c.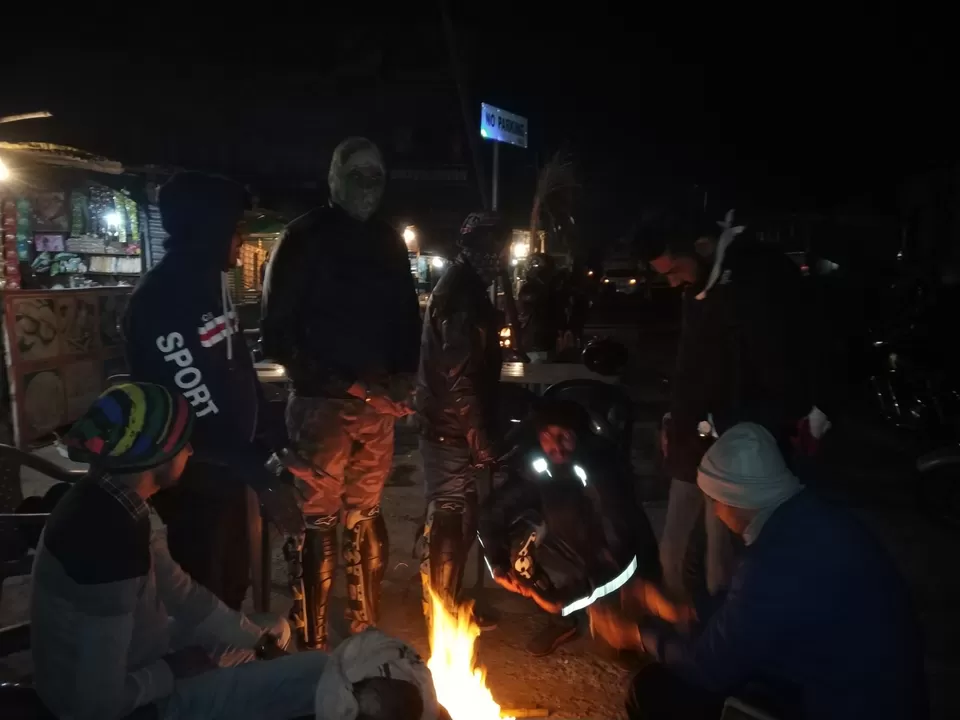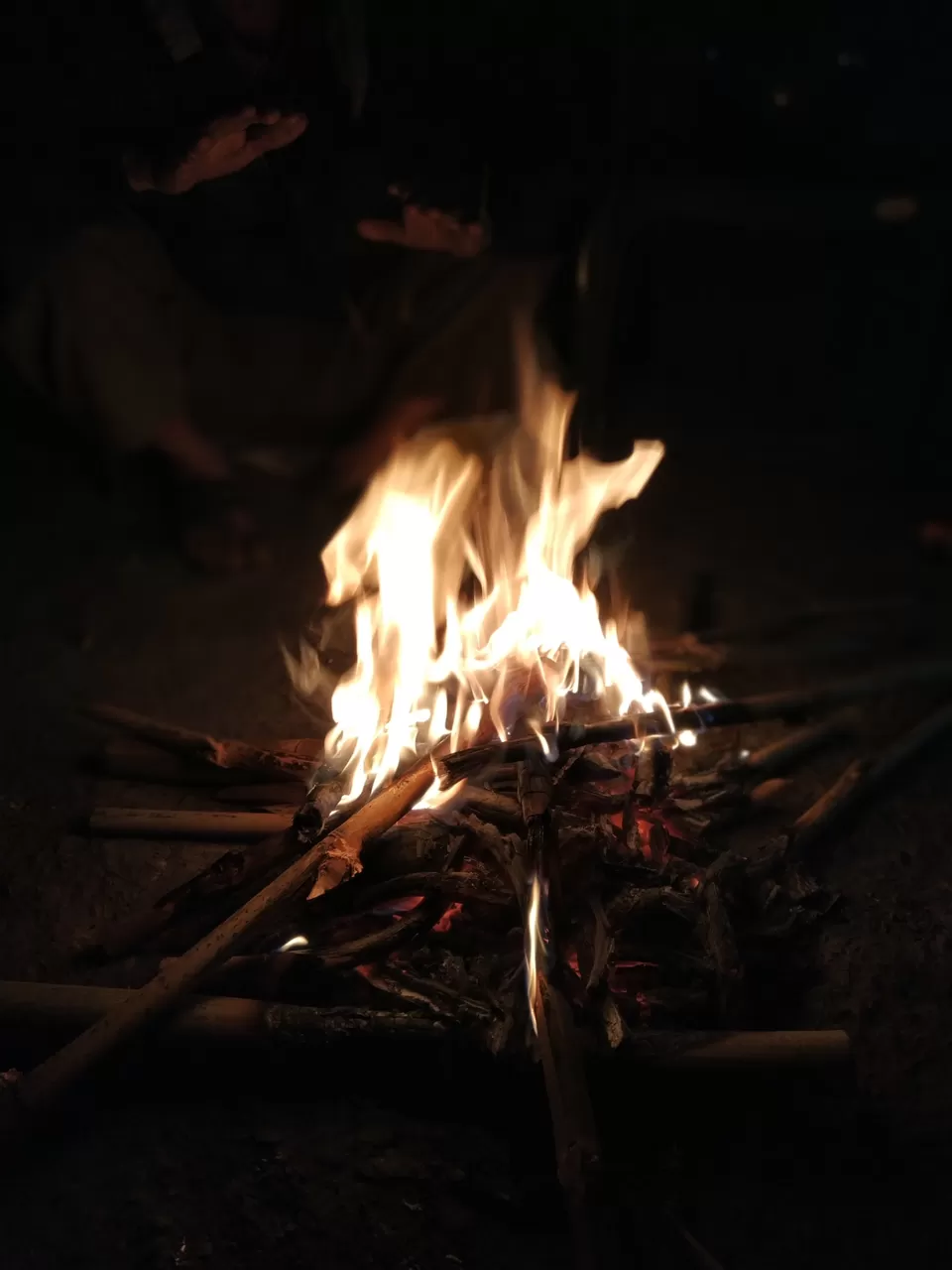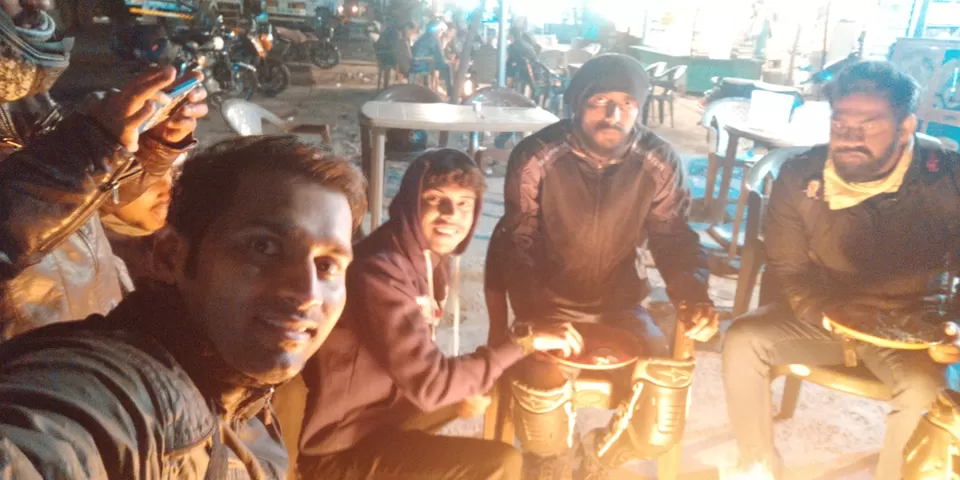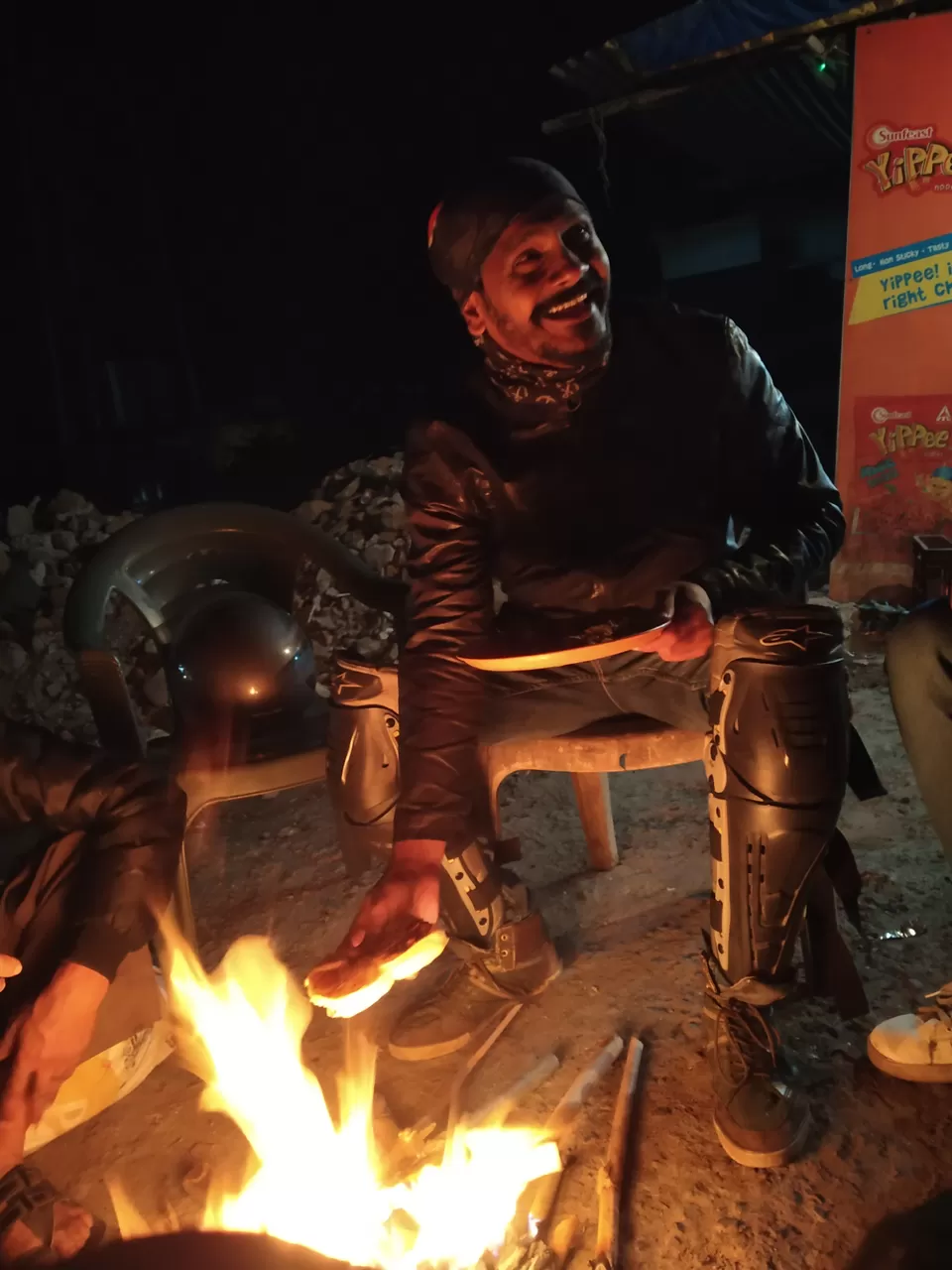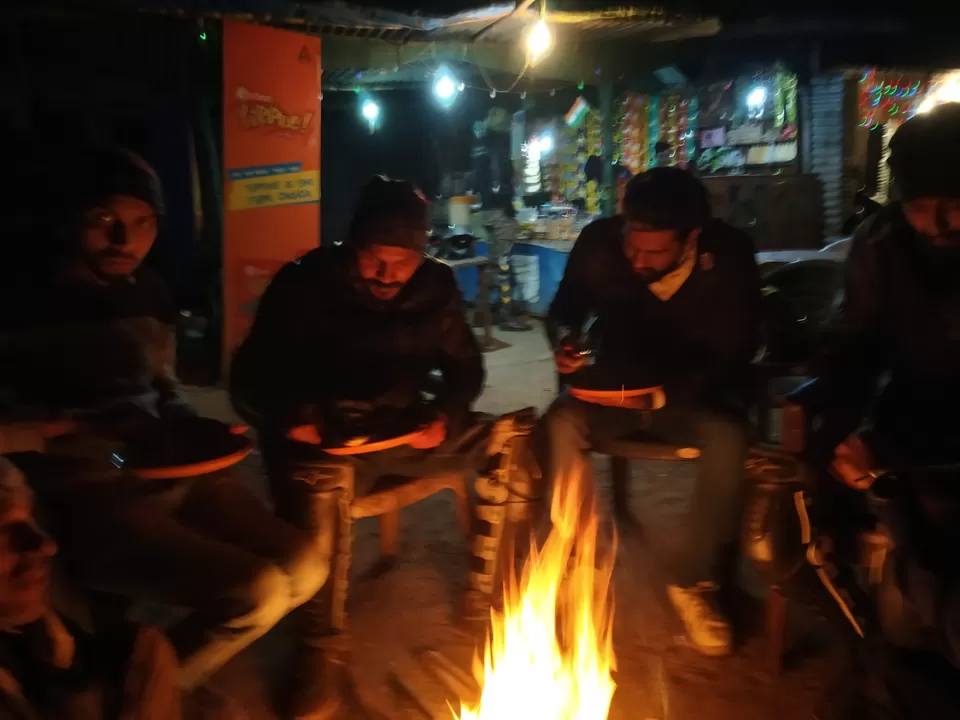 After sleeping for only 3-4hours two of us got up at 7:00 am and check our mobile phones as we had planned to leave pune at 7:00 am but the temp was still showing 9°c so we decided to wait till temp increases as we did'nt want to ride in cold again. So after resting for more 2-3 hours we left Pune around 9:30 am and started journey towards Kohlapur. Since it was sugarcane season there were many trolles carring sugarcane along with highway which making traffic to slow down. Since we were on Motorcycle it was not an issue. Beauty of Mumbai-Banglore highway start after crossing Pune City where mesmerising long sugarcane fields starts. The Satara, Karad and Kohlapur are well known for their Beautifull farms and canals. The is also Kohlapur is known for its rich soil quality. After riding till after we reached our destination Kohlapur at 2:30pm (Hotel City Crown). By the time get fresh and ready for rome around kohlapur it was getting dark.
Mahalaskmi Mandir :-
Devi Mahalaskmi is known as goddess of wealth. There is historic temple Mahalaskmi right in heart of Kohlapur City and is also one of tourist Location. It is said that if you are going to Tirupati Balaji Temple Yatra then you have to go to Devi Mahalaskmi Temple in order to complete your journey.
The Mahalaskhmi Temple is perfect example of ancient historic and art and sculpture.
Rajabhauchi Bhel:
After visiting Mahalaskmi Temple we went to Famouse Khaugalli in Kohlapur to try the Rajabhauchi Bhel.
It is a small snacks centre which provide more then 15 types of Bhel.
Rankala Lake:
In the centre of Kohlapur City there is lake where you can rest your feet and enjoy the water ducks. There is small fort along side lake where you can click some nice pictures.
Kohlapuri Tamba(Red) Pandhara(White) Rassaa:
Kohlapur is world famous for its Kusti (Wrestling) but other than it is more popular for its variety of foods and spices. Kohlapuri Thali (Tamba-Padhara Rassa Chicken Thali) is one its crown dishes. One should must try this if visiting Kohlapur.
With full tiring day and stomach full of Kohlapuri Foods we went to sleep early at 11:00pm.
But wait we arent complete yet as more adventure awaits tommorow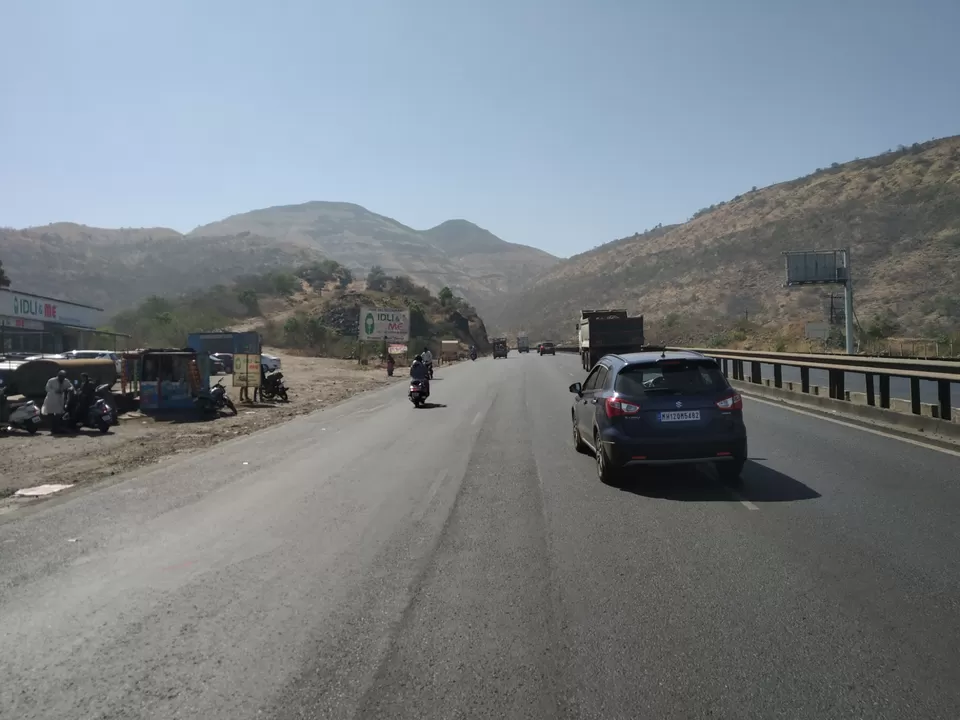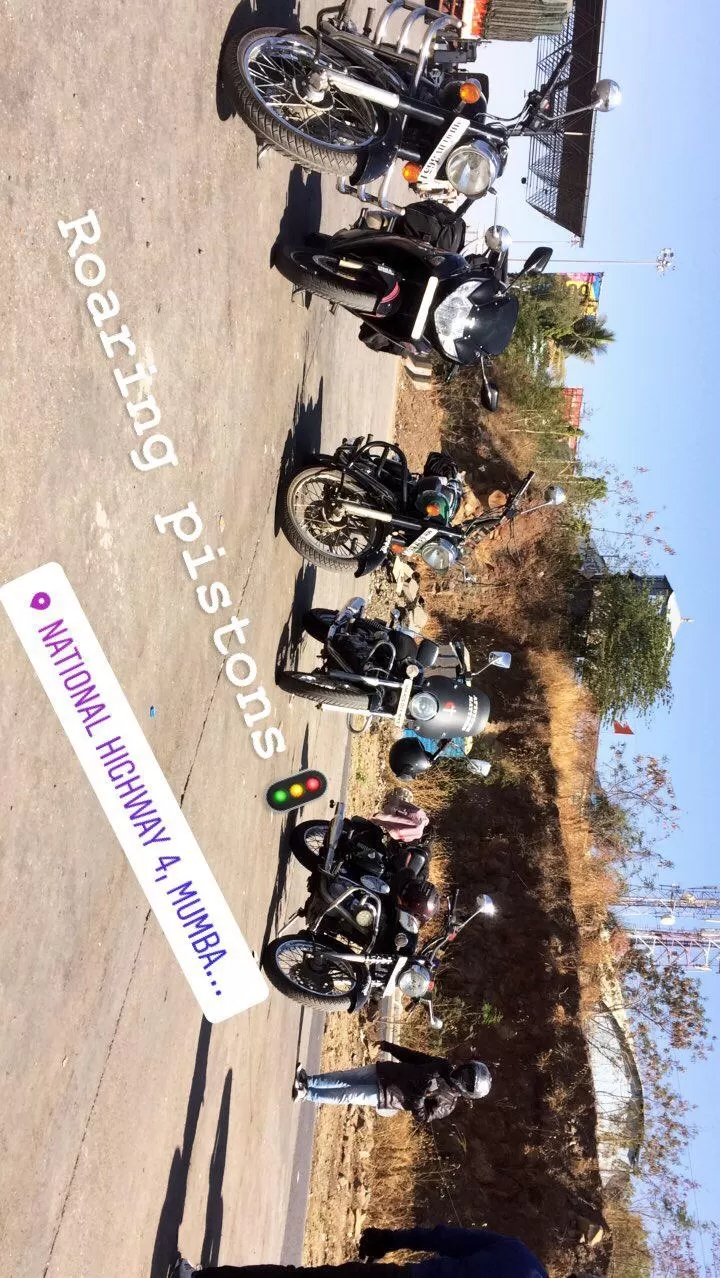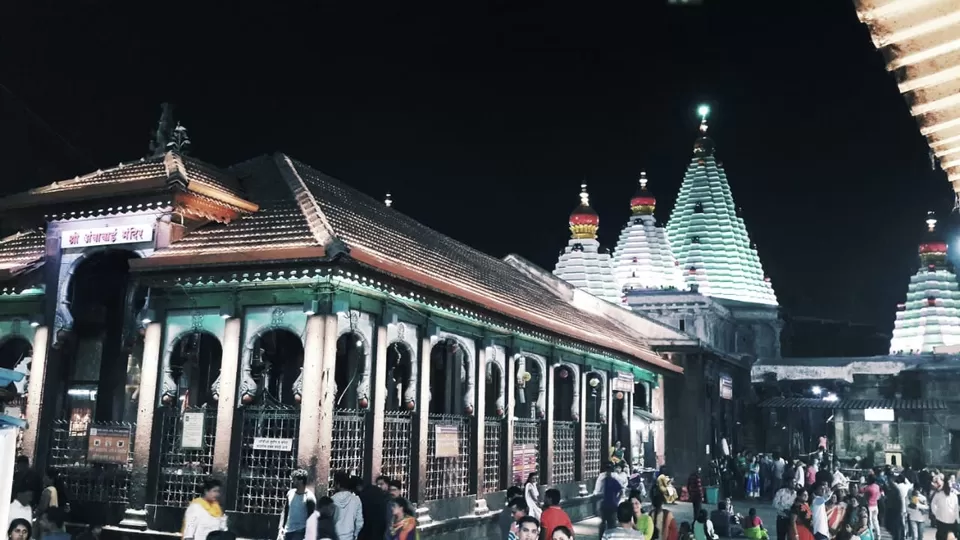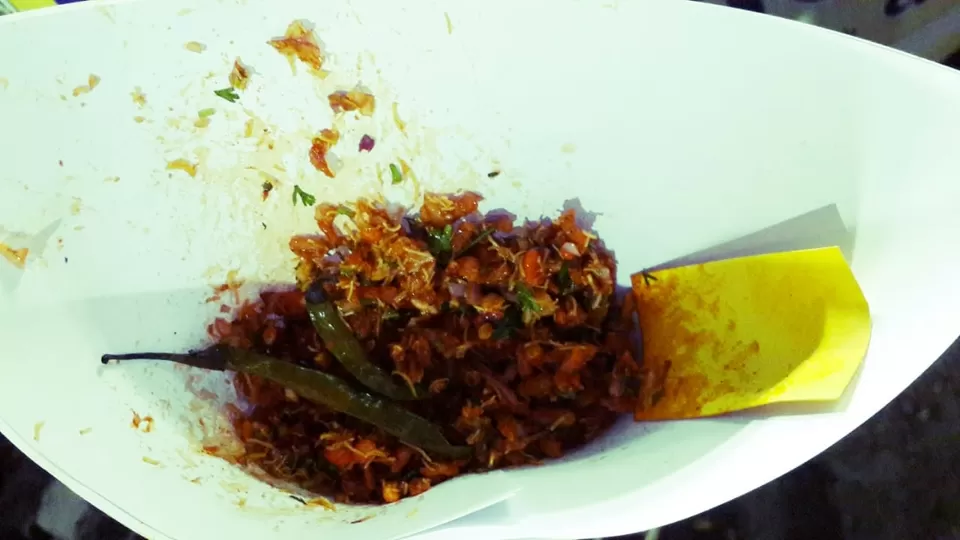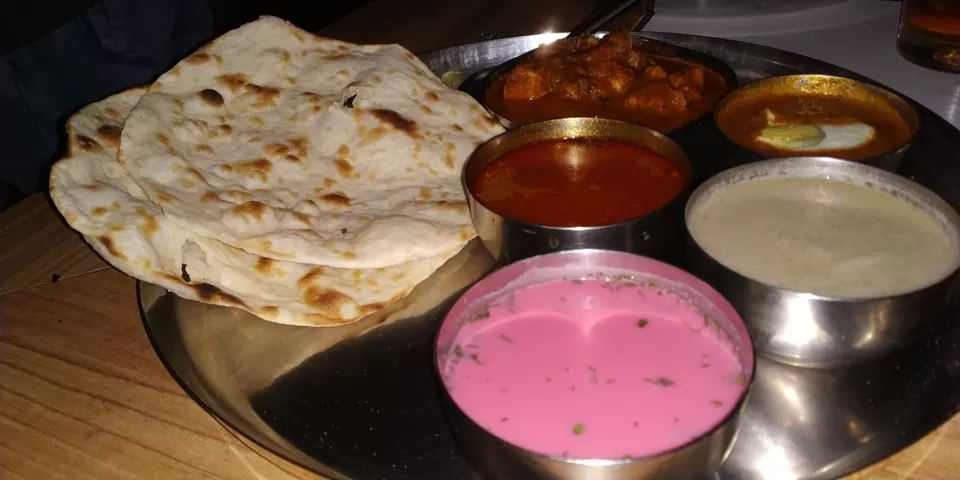 New Palace or Chattrapati Shahu Maharaj Palace:
Next morning it was our last day in kohlapur and yet we had our last todo list to finish and that was a visit to CHATTRAPATI SHAHU MAHARAJ PALACE & MUSEUM. We had heard so much about its beauty and history. But frankly speaking it was more than that. The Palace is also known as New Palace and is a situated in Kolhapur only. It was constructed between 1877–1884. It is clear example of indian as well as british artitechture. It is so huge they authorities have build a museum inside it. Half portion or back portion is used only by authority and people/tourist can only enter or exit from front gate. There is huge garden in front of palace which also has two small ponds. Lotus in ponds makes it look more beutifull. On each there canons. Museum have awesome collection of Cutlury, Clothes, Ornaments, Furniture, WEAPONS, Armours, Paperworks etc. The Palace has a huge big hall of aroung 4floor with gives us reminder of how royal it would have been at that time. There are frames which provides information of history of Bhosale family and thier origin. Walls are decorated with animals Heads which were hunted (Maharajas use to keep the Headcut of thier hunt as trophy). You can furniture and ornaments made from animal parts in museum. Photography is not allowed inside museum. But is for the sake of its beauty which can only be experienced by watching it with own eyes. Still we have outer side pictures just to provide with outershell of its beauty.
With this we headed back to Mumbai but with Blessing of Devi Mahalaskmi & lots of memories from Kohlapur the city of beautiful sugarcane fields, Famous Rajabhau Bhel and Kohlapuri Tambda Pandhra Rassa and The unforgettable visit to Beautiful of New Palace
Thanks