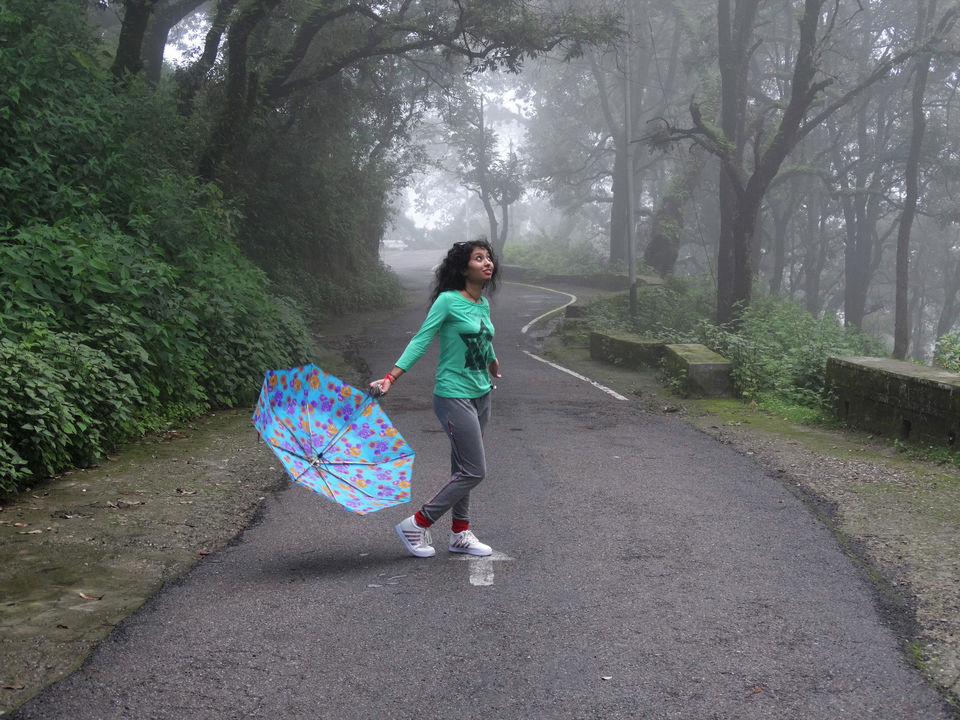 Lansdowne is known for it's scenic beauty, weather and peaceful surroundings. Nestled in the lap of the Shivalik Ranges, experience the calmness in the air, the laid-back lifestyle, the disconnect from the technologies and the mood of just doing nothing in this Garhwali town of Lansdowne. It's time to explore "The Virgin Hills".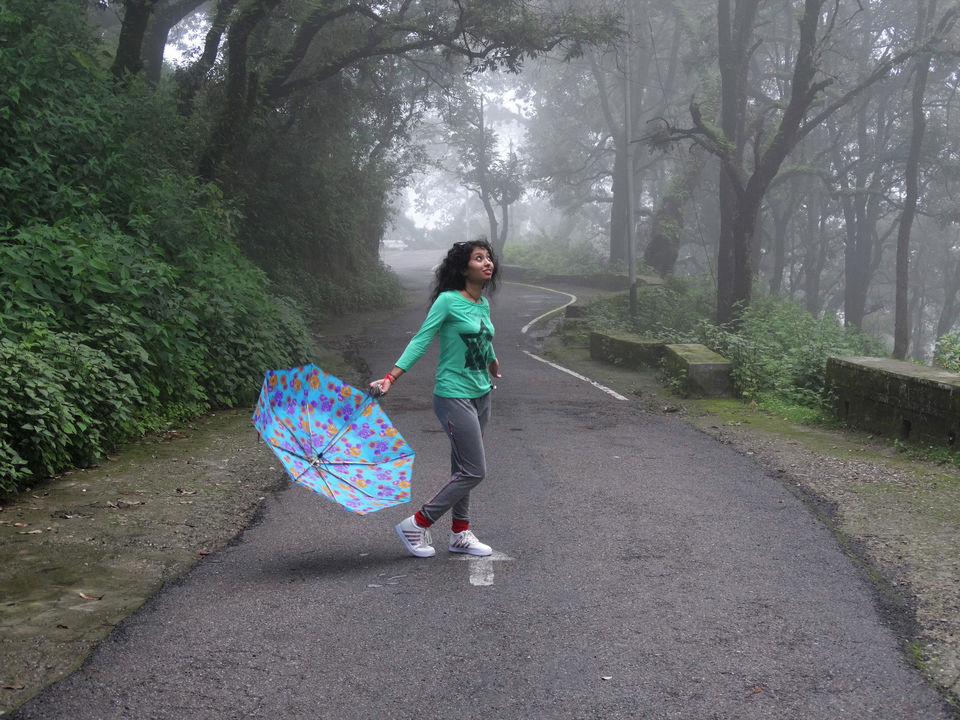 Lansdowne is a hill station in the north Indian state of Uttarakhand. It was founded as a military garrison under the British Raj. Lansdowne, is a cantonment town in Pauri Garhwal district in the Indian state of Uttarakhand. Lansdowne is a town and a hill station situated at 5597 ft. in the Shivalik hills, on the western border of Corbett National Park's Sonanadi Range Forest in south-west Uttarakhand, 40 km from Kotdwar.
Originally known as Kaludanda in Garhwali, Lansdowne was founded and named after then Viceroy of India (1888-1894), Lord Lansdowne. On entering Lansdowne, the first thing you will come across is the elegant Garhwal Rifles Cantonment. Lansdowne exists because of the Cantonment the command office of the Garhwal Rifles Battalion of the Indian Army is located here.
How to Reach:
Distance 233 km from New Delhi, Their are frequently buses to Kotdwar from New Delhi which coasts around 400 rs. approx. From Kotdwar you can rent a taxi to Lansdowne.
But if you love Train journey more than buses their are also two trains form Delhi to Kotdwar. 14044 Garhwal Express and 14041 Mussoorie Express.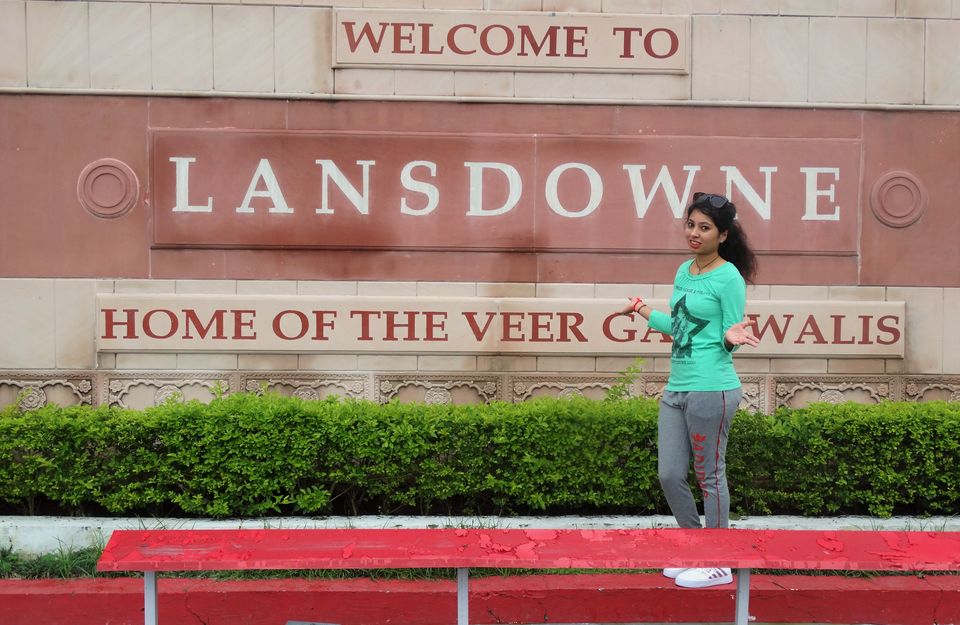 It's always started with a phone call. We planed our trip as we always do, with a phone call.... Yes that's what we always do. I lives in Jalandhar and she lives in New Delhi and when we get bored in our work. We call each other and just made some adventurous plans and go there. Sometimes it's good to pack your bag and leave everything behind and go somewhere you have been never before. Because I do believe sometimes you find yourself in the middle of nowhere.
We started our journey by bus from ISBT Kashmere Gate New Drelhi to Kotdwar at 10 p.m. you can find easily get buses to Kotdwar. it's costs around 400 rs. for A.C. and around 250 for normal one. We reached Kotdwar at 4:30 A.M. from there we get share taxi to Lansdowne which costs around 50 rs. per person you can also rent a taxi which cost you around 500 rs.-600 rs. It takes almost an hour to reach Lansdowne. The Road to Lansdowne has scenic beauty of surrounding with thick oak and blue pine forests. So now we are in Lansdowne and it's 6 A.M. so find a place where you can get the tea. "There is nothing more amazing than reaching in a strange town this early and have a cup of tea with your best friend". Mountains, Music and a cup of Tea what else you need. You can say that's pretty awesome. "Good Morning Lansdowne".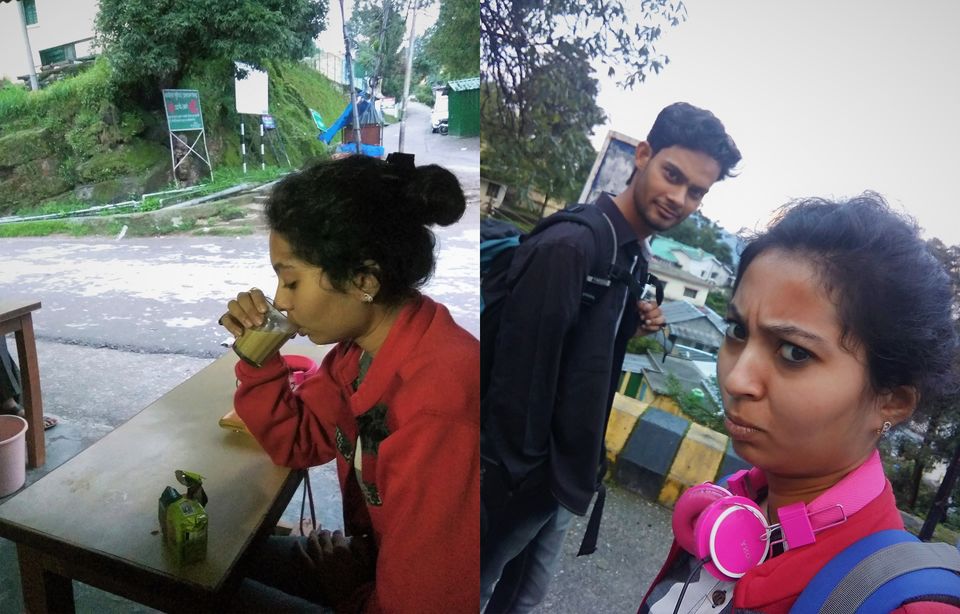 "Glorious as heaven in itself" yes..! that's what you say at the first sight when you take a look of the surrounding in Lansdowne. So now it's time to hit the streets, lets explore whats special The Virgin Hills holds for us.
The Darwan Singh Museum is a landmark in the history of the Indian Army. Locally known as the Garhwali Museum. The war museum is the only thing the army has open for the tourist. Set aside an entire afternoon for it, for here you will find fantastic memorabilia from the wars the Garhwar Rifles has fought. The museum offers an exceptional depiction of the events of past and the bravery of the warriors of the Garhwal Regiment. The most attractive part of this place is the very rare Garhwali rifle collection preserved here. Guns, cannons, and other arms and ammunition's also dot this military museum, which is nicely maintained and well presented.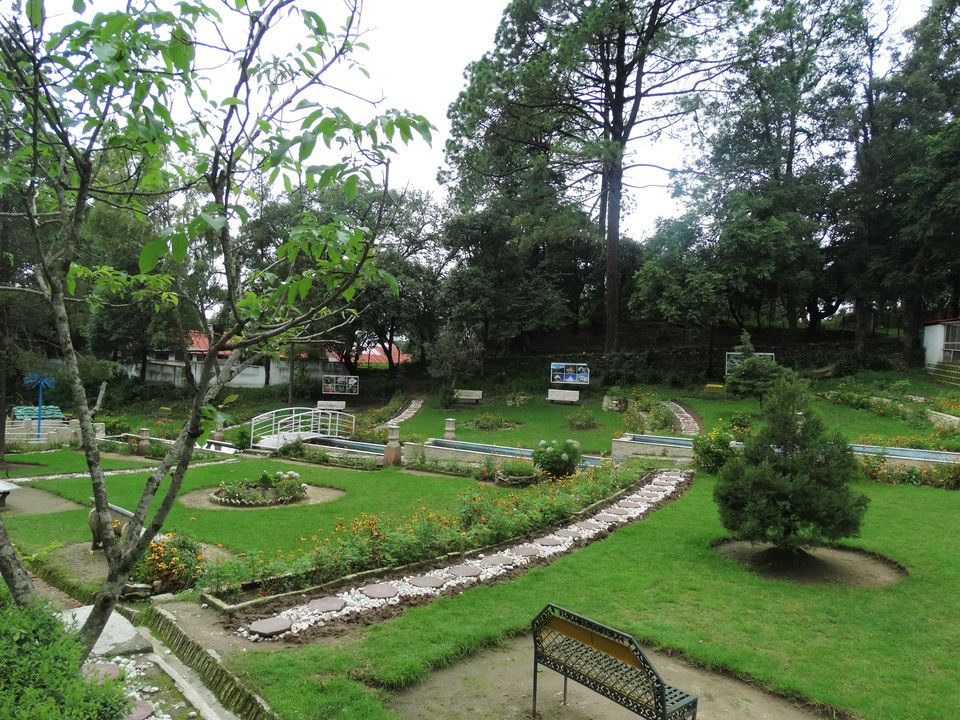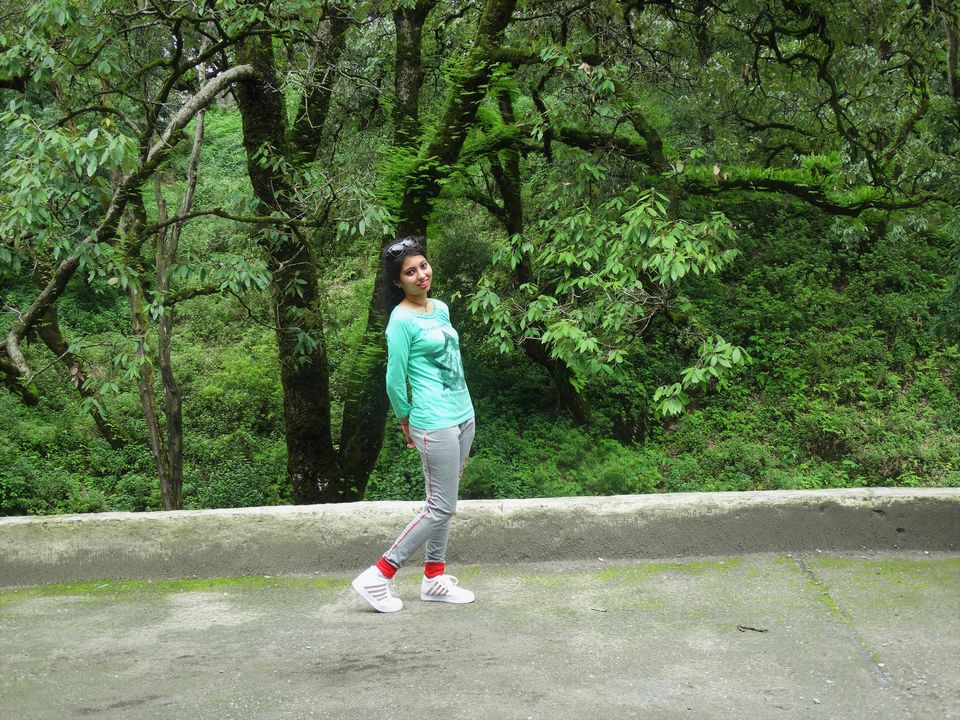 Note:
Photography is strictly prohibited inside and also outside the of war museum by Indian Army because of some security reasons, So you can't click pictures there and don't try to be smart by using your phone secretly for clicking pictures inside the museum. There are CCTV everywhere inside the museum and Army don't like it.
A must visit place in Lansdowne. A Roman Catholic Church dating back to the British era, St. John's is located at the Mall Road, close to the St. Mary's Church and is known for its beautiful interiors and serene atmosphere. St. Jhon's Church established in 1936. If you want some peace and an encounter with tranquility, head straight to the St. John's Church in Lansdowne. The church splendidly sprawls over a vast area, encompassing various sections that were used for different purposes by the Church administration. St John's Church exemplifies typical colonial architecture and is designed in accordance with British design. The almost a century old church is a perfect destination to sit back and unwind.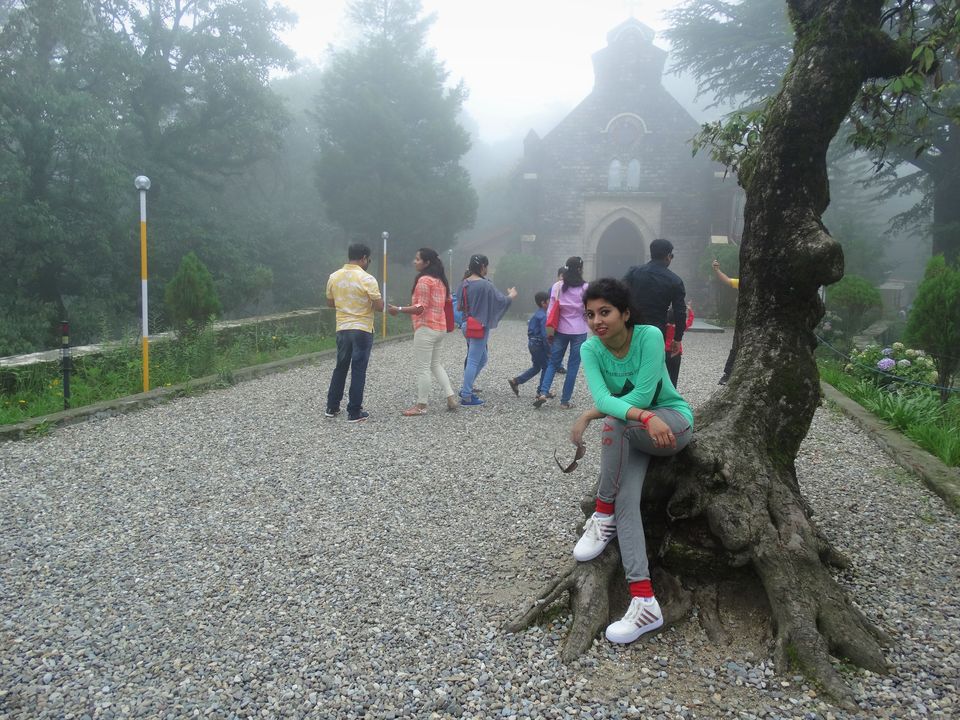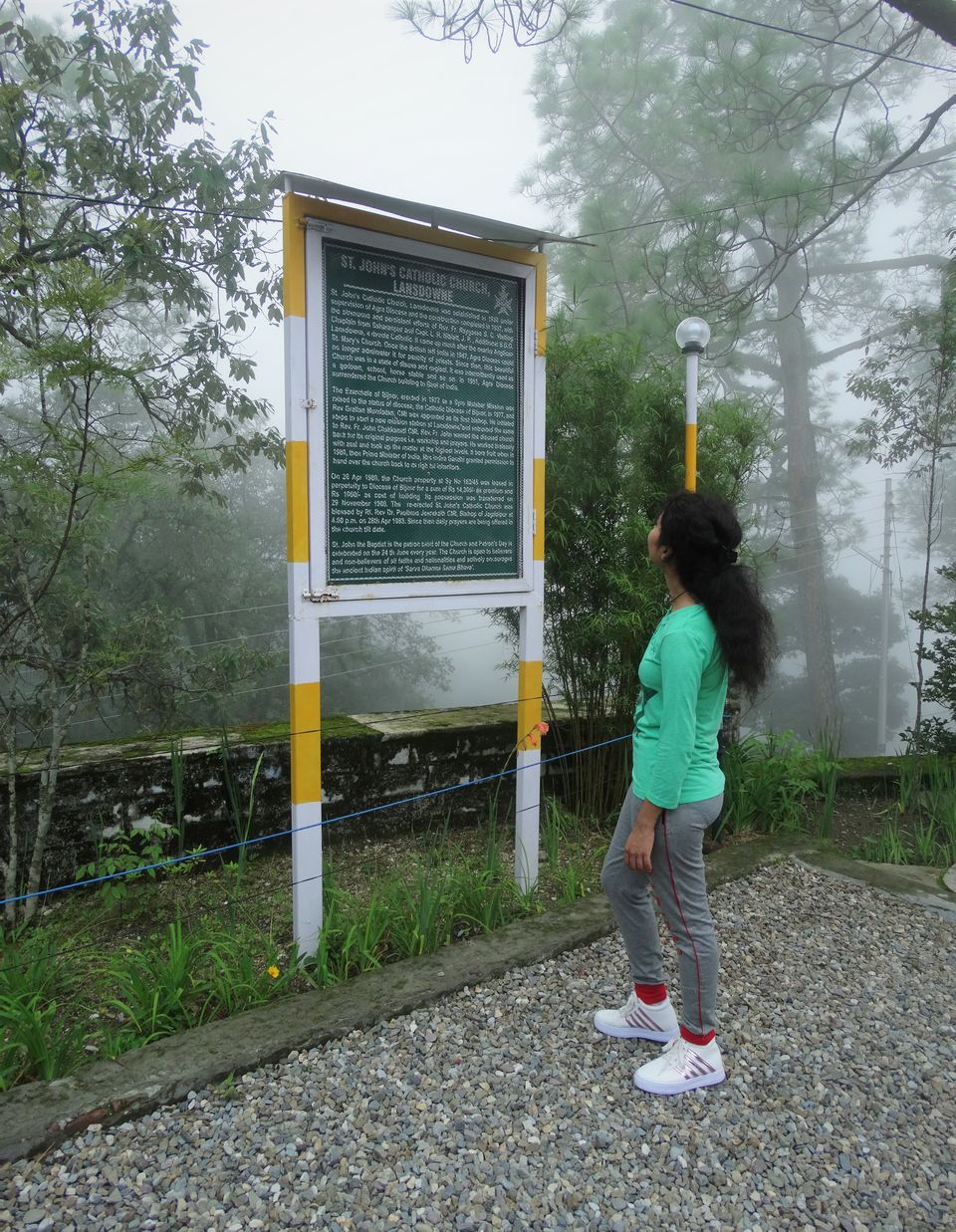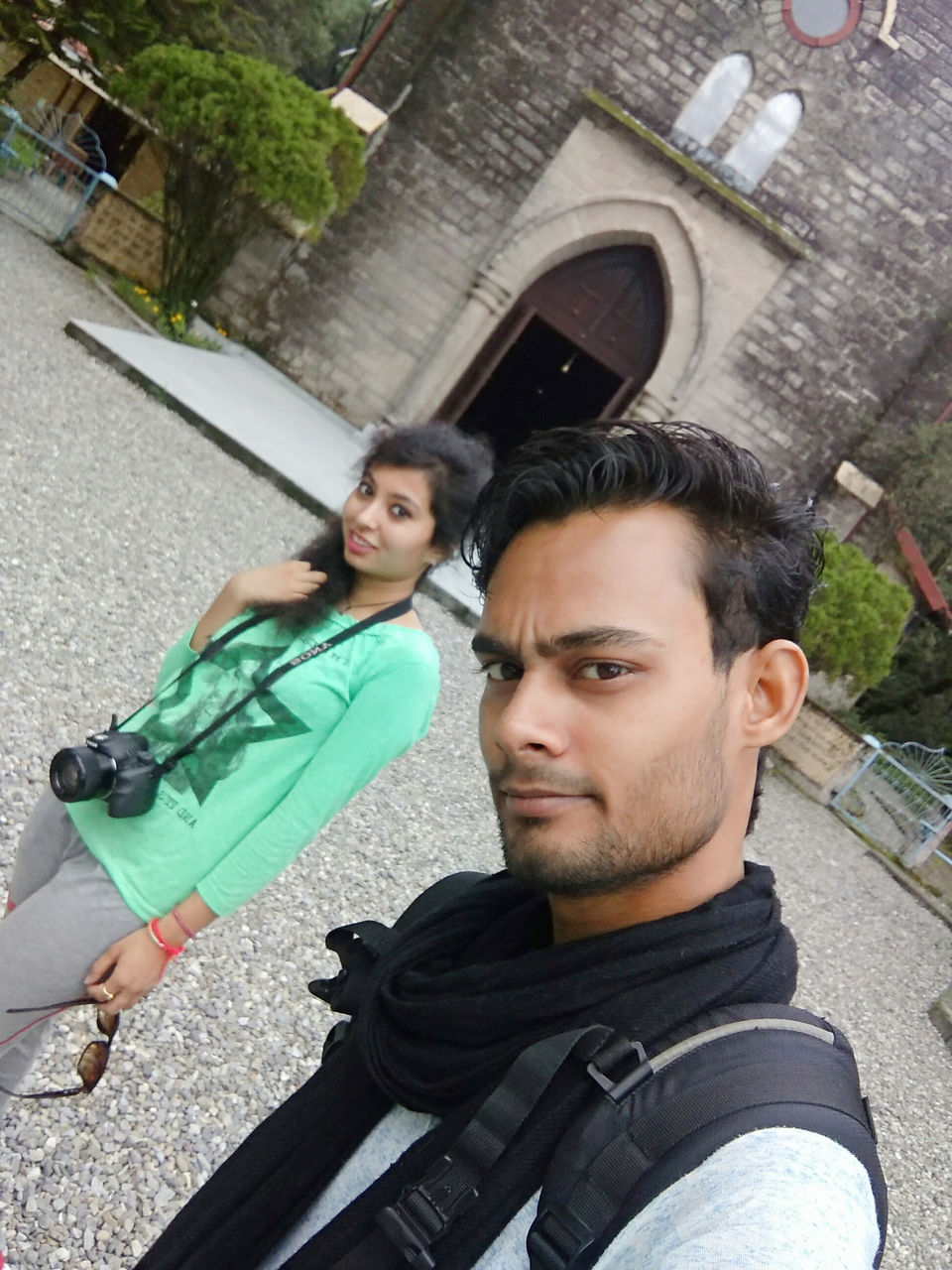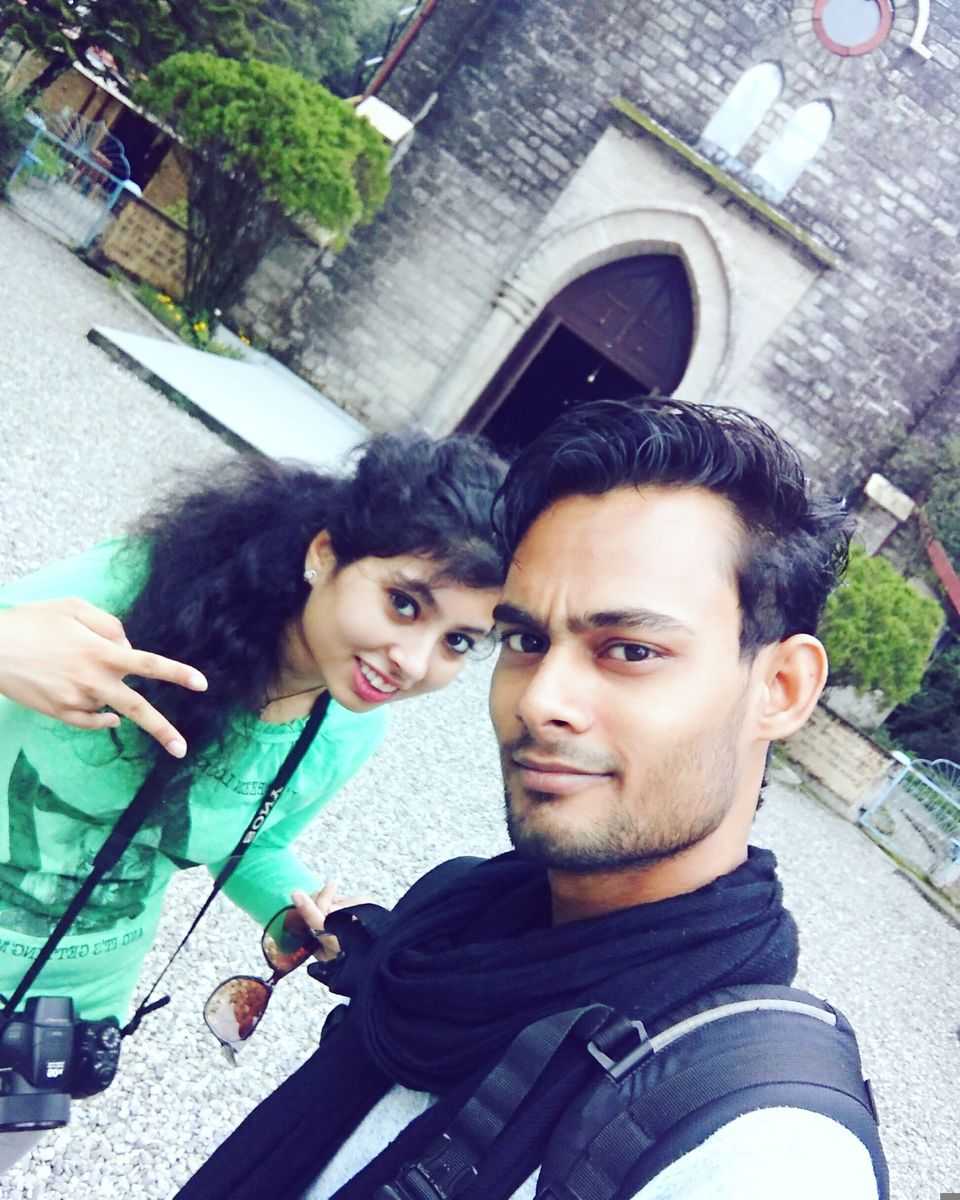 St. Mary's Church is yet another hidden gem resting in the lap of the heavenly Lansdowne, known for its precise and magnificent structure. A Catholic church of historic importance, St. Mary's Church is located near Tip N Top point. In 1895, St. Mary's Church was constructed by Col. A.B.H. Hume of the Royal Engineers. The church stands tall amidst a picturesque setting, overlooking the hills and valleys beyond. The structure is designed to dole out peaceful and serene ambiance to the visitors. Visit St. Mary's Church for it's beautiful stained glass windows and quaint aura.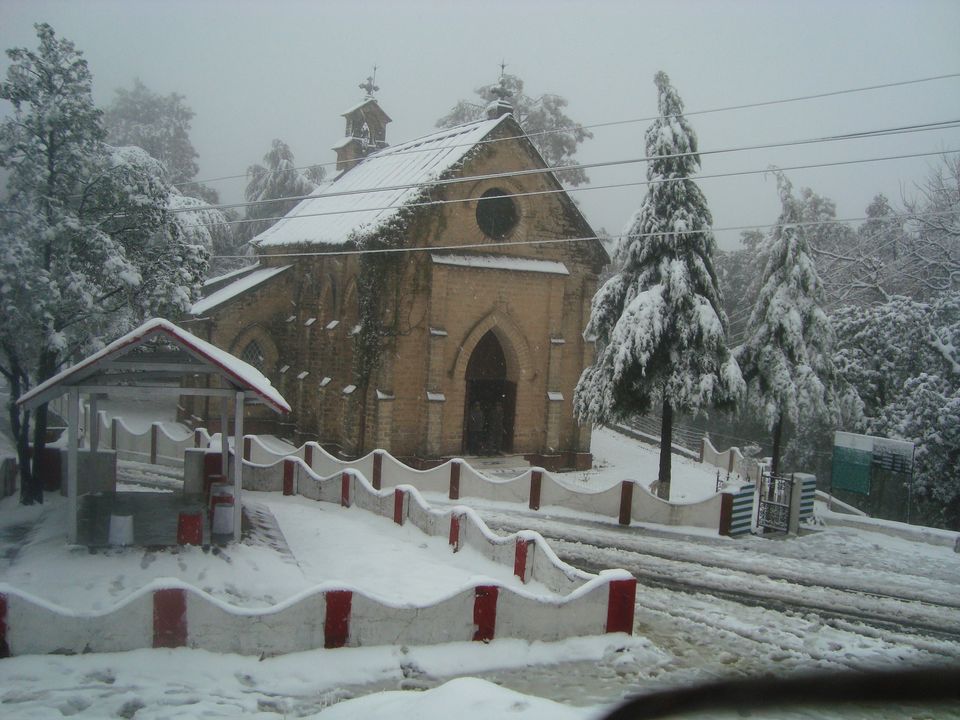 Tip N Top is the best place in Lansdowne to watch complete skyline with magnificent Shivalik range. The sunset seen from here is especially remarkable. Located just 1.5 km from main Lansdowne city center, it is a vantage point from where all the mountain ranges can be seen. If you enjoy easy walking trails, this is your go-to place. Feel the rush as you reach the summit, passing through breathtaking sights of dense forest and rugged terrains ending up at this viewpoint. At 1,700 meters, spectators only experience the pure, unmatched beauty of the dreamy town of Lansdowne.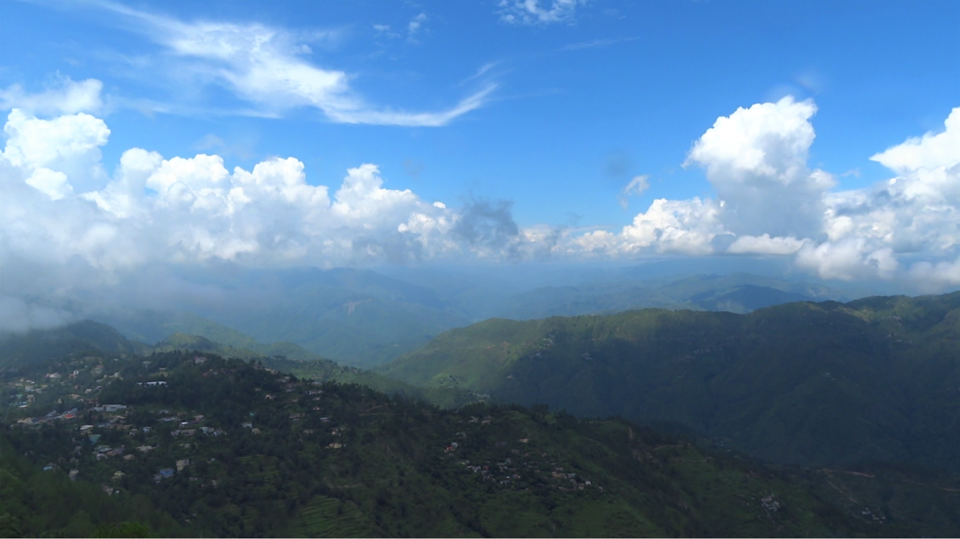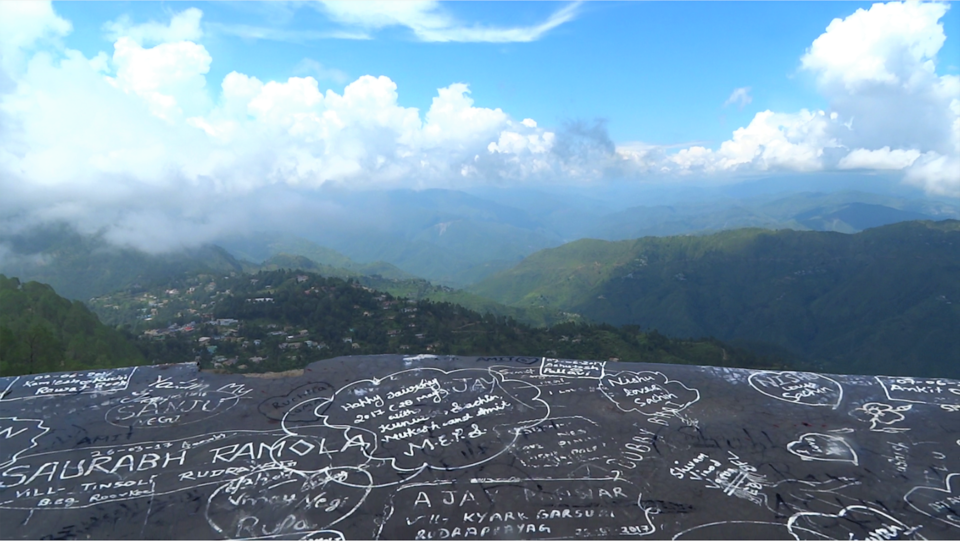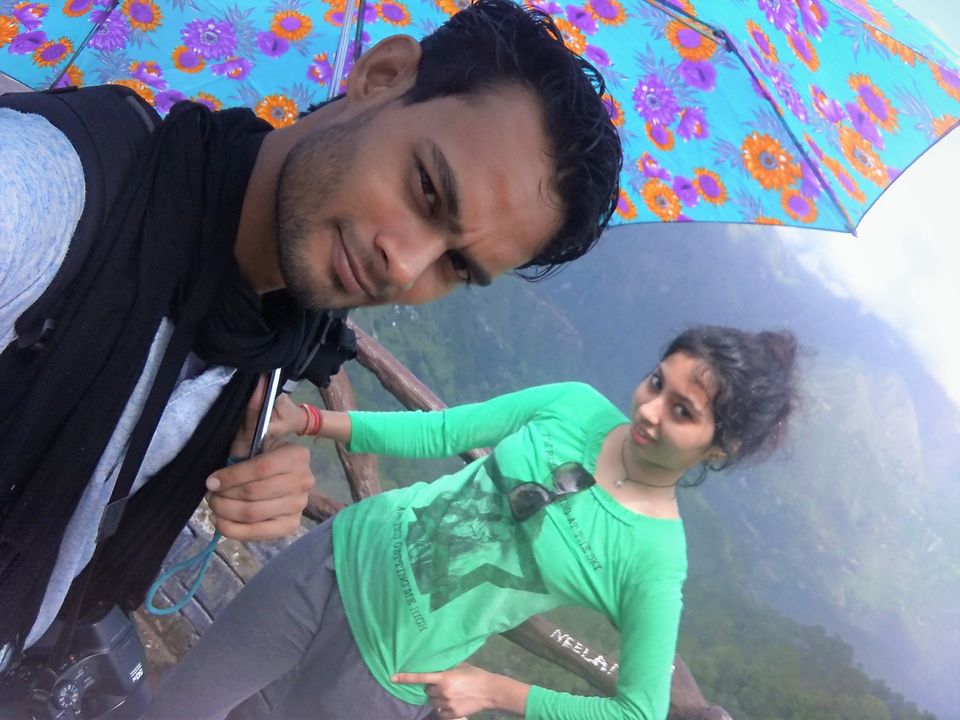 A small, well maintained and serene lake known as Bhulla Lake or Bhulla Tal located at just 1 K.M. walk from Lansdowne city center. Maid and maintained by Indian Army. Let yourself lose in the cradle of nature at the Bhulla Lake in Lansdowne built by the Garhwal Rifles. An artificial lake, the reason for its creation was mainly to attract tourists to the city, which has worked in favor of the city. Peaceful and soothing, this is a perfect picnic spot in the midst of flawless beauty. One can go boating or sit by the side of the lake, enjoying the serene beauty of the place. Adding to the lake's scenic beauty is a neatly tailored flower garden creating a riot of colors. There are swings and open spaces to relax and enjoy the view. There is a small handicraft showroom by the lake where one can get some of the finest silk and cotton items. The coffee shop selling varieties of snacks is a plus point.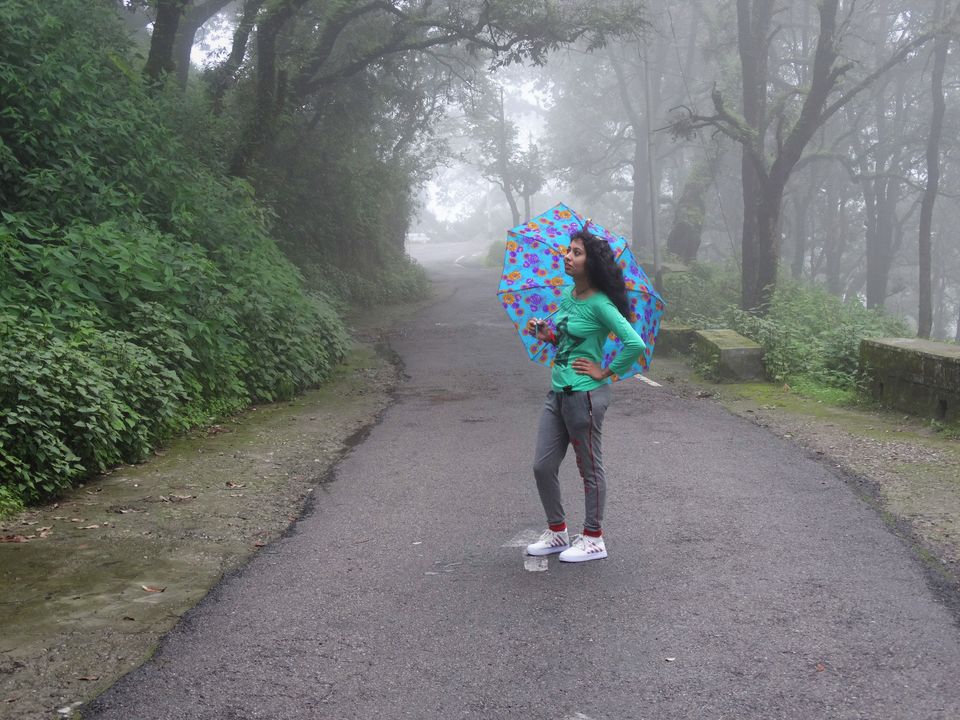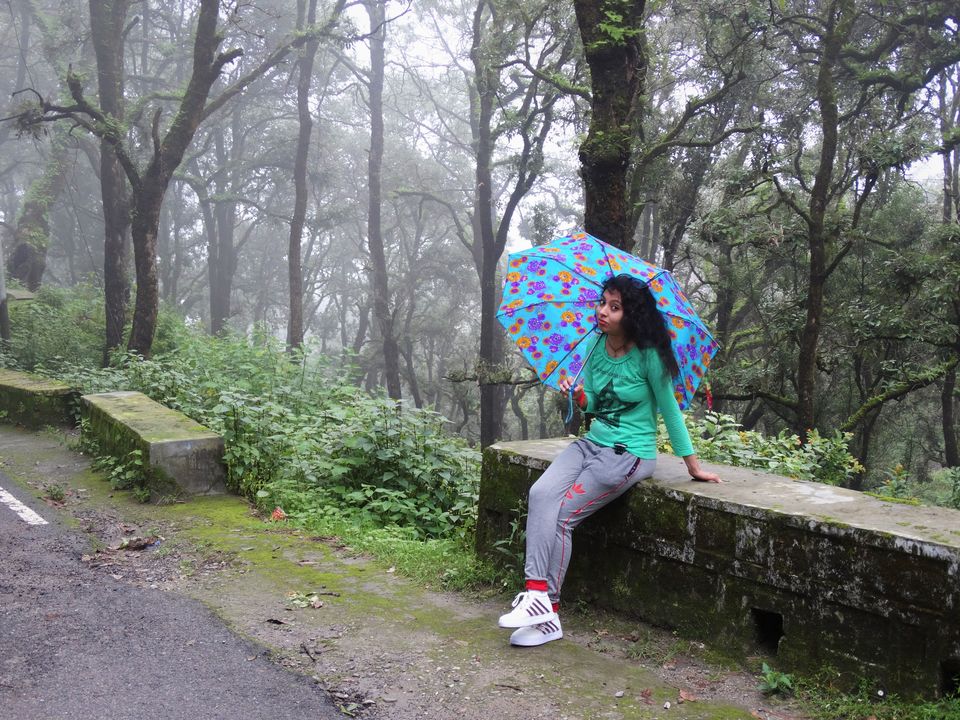 A century old temple of lord Shiva, Kaleshwar Mahadev is the center of devotion for people of Lansdowne as well as brave Garhwal Regiment. If you a die-hard Shiva devotee, then the Kaleshwar Mahadev Temple should be on your must-visit list. The place is not only religiously significant but also unfolds scenic view of Mother Nature. The holy spot is also famous for being the meditation place for sages from time immemorial. Many sages have been buried around the temple, and their samadhis can be seen to date.
BHIM PAKORA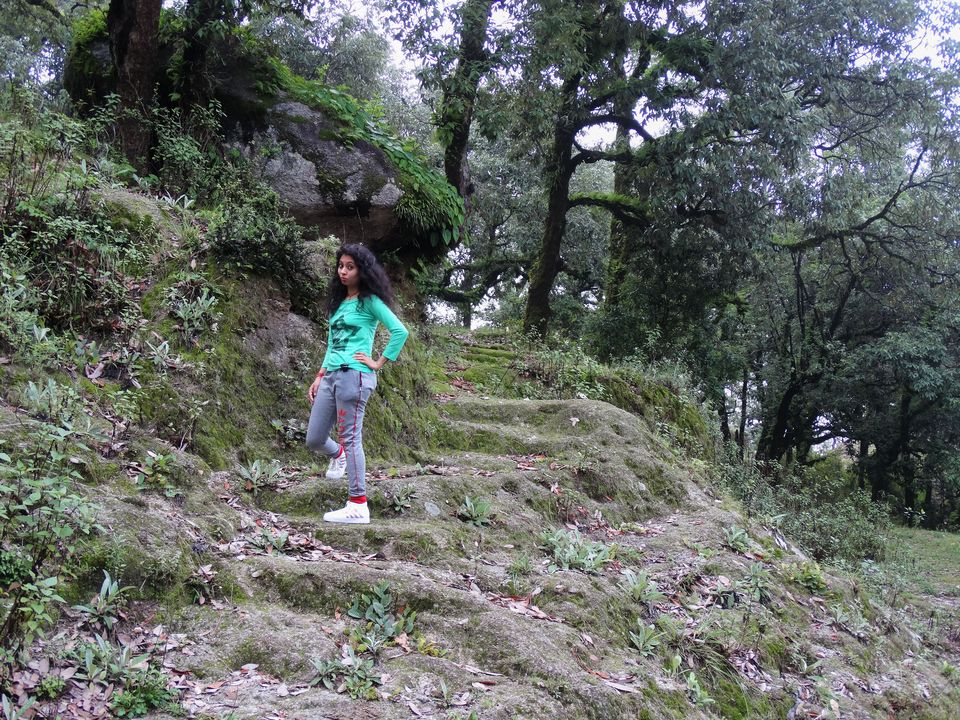 A historic but surprising place near Lansdowne, Bhim Pakora is a vibrant destination in Lansdowne and is famous because of two reasons- the amazing views of dense forests and snow laden peaks it offers and for the way it looks. Picture this- two large rocks placed one above another in perfect balance. Miraculous, it seems! It is believed that these two rocks can be moved by a single finger, but they cannot be brought down even if they are pushed by both hands. Bhim Pakora is indeed a phenomenon, reason why scores of tourists throng this place to witness this one-of-a-kind miracle and also to get captivated by the sprawling beauty of nature.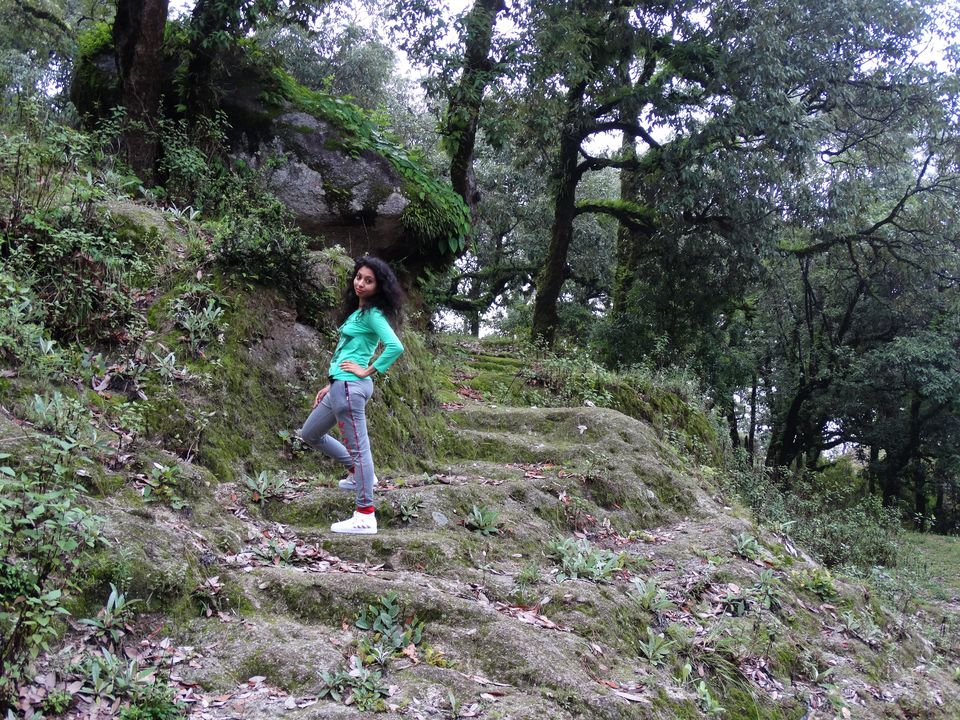 This temple is dedicated to Devi Durga. Santoshi Mata Temple is one of the famous holy shrines in Lansdowne. Surrounded by nature's bounty, it offers lush green ambiance to tourists who come here to offer their prayers. In very close proximity to the temple.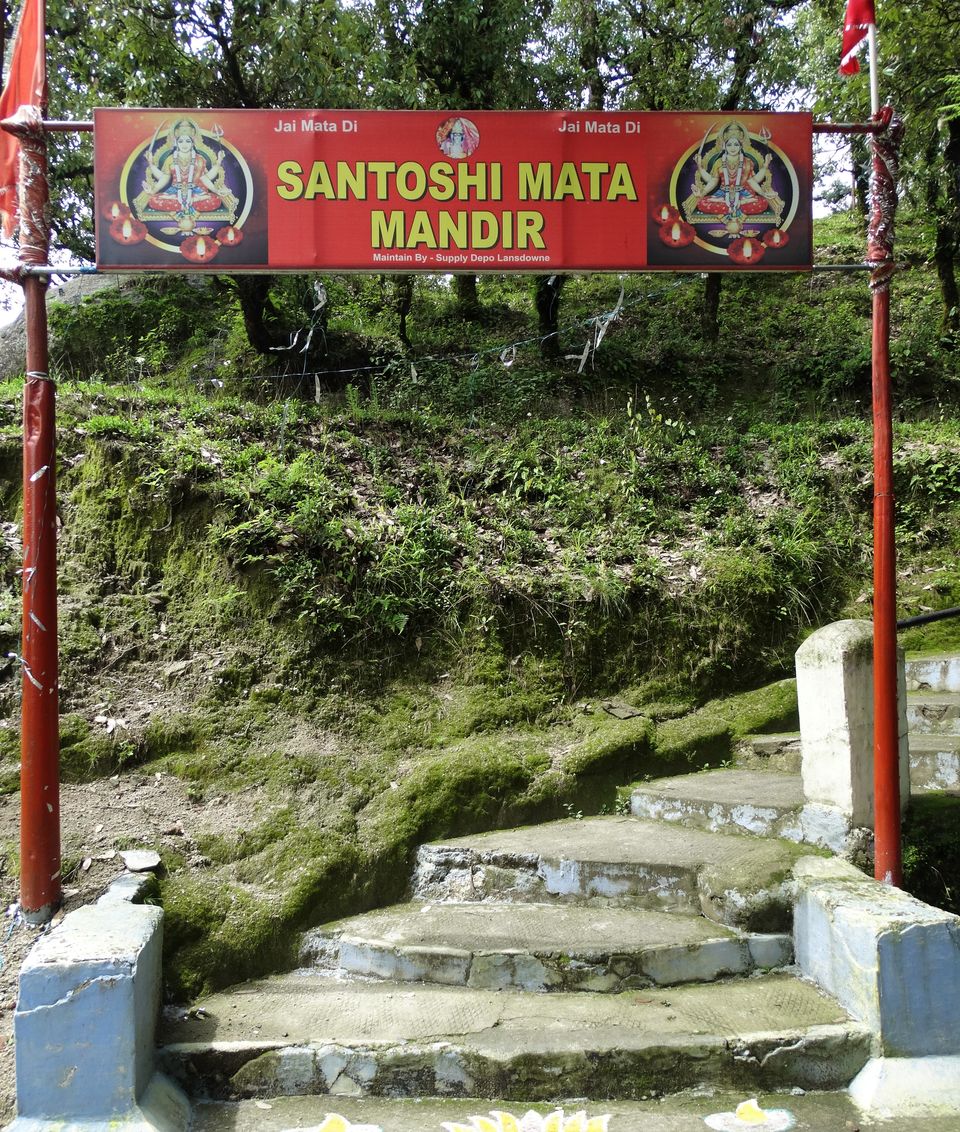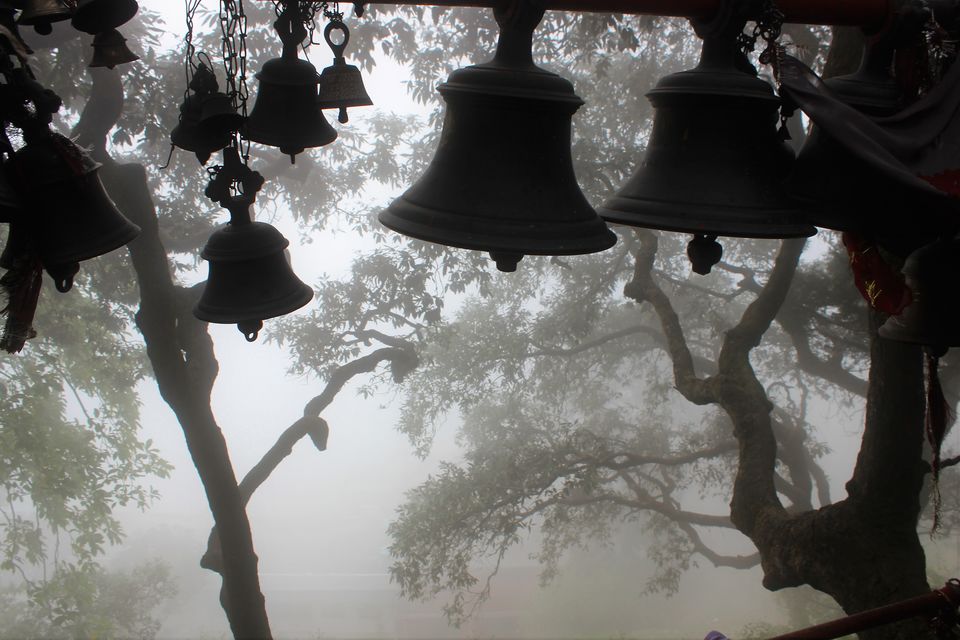 Things To Do In Lansdowne:
Trekking:
The beauty of Lansdowne is still untouched and provides umpteen opportunities for tourists to trek in the wilderness of the surrounding hills and forests. Lansdowne serves as a very popular base camp for some treks. The Tip-n-Top Point is one of the superior routes for trekking. All the major attractions of Lansdowne including Tip-n-Top Point, Bhulla Lake, St. Mary's Church and Santoshi Devi Temple are all on a single route which is a stretch of 4 kms. So, if one wants to cover all the major attractions while trekking, this is the most convenient option. The trek is a great opportunity for tourists to experience a panoramic view of the Himalayan ranges.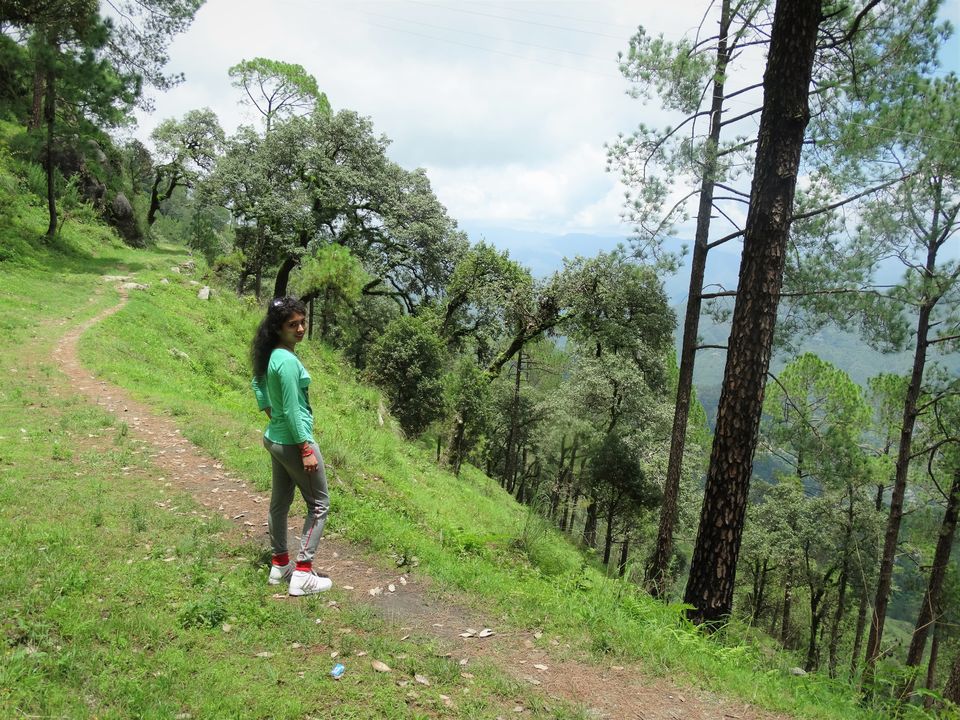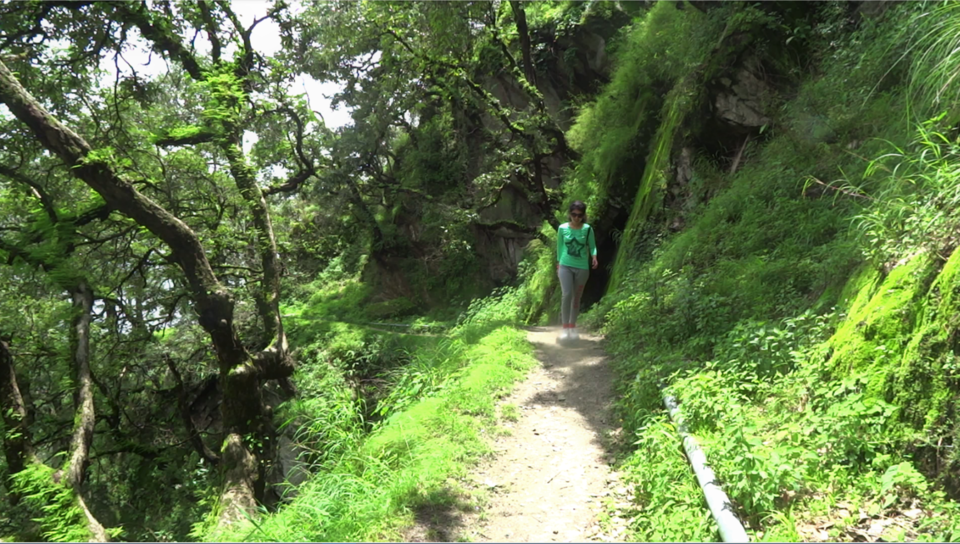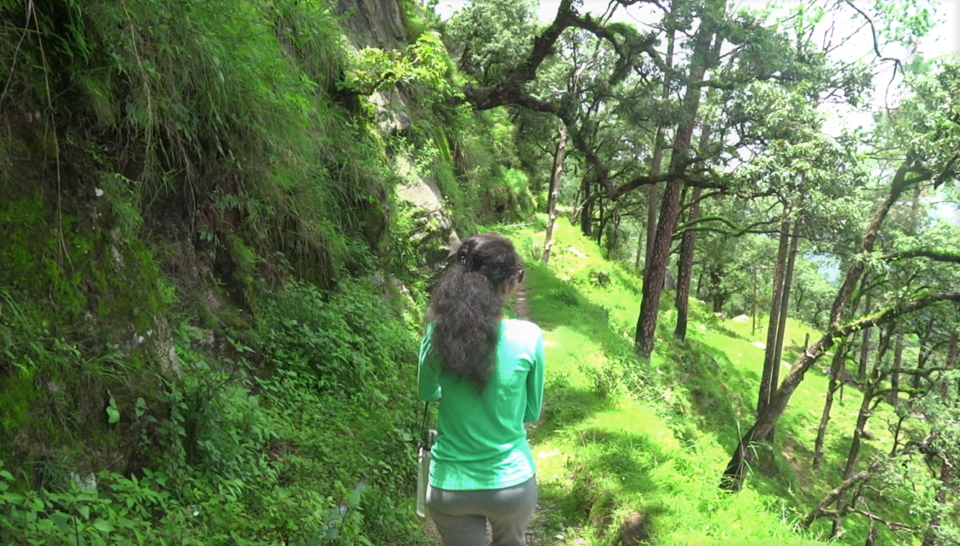 Shopping:
Lansdowne still maintains the peculiarity of being a place untouched by too much commercial activity, and thus retains its natural charm. Owing to this, it doesn't have too many places to shop. It has a local street market where you can buy gifts, food and sweets to your friends and family.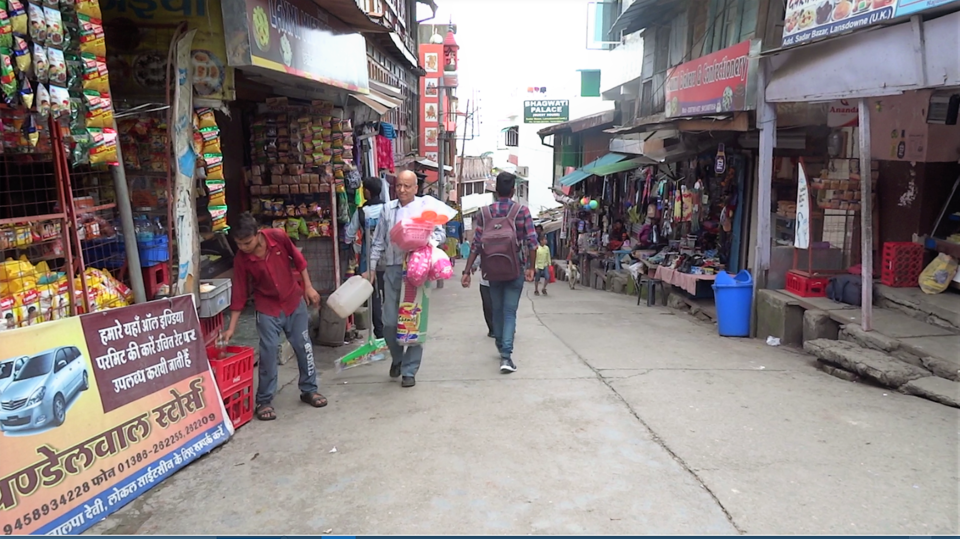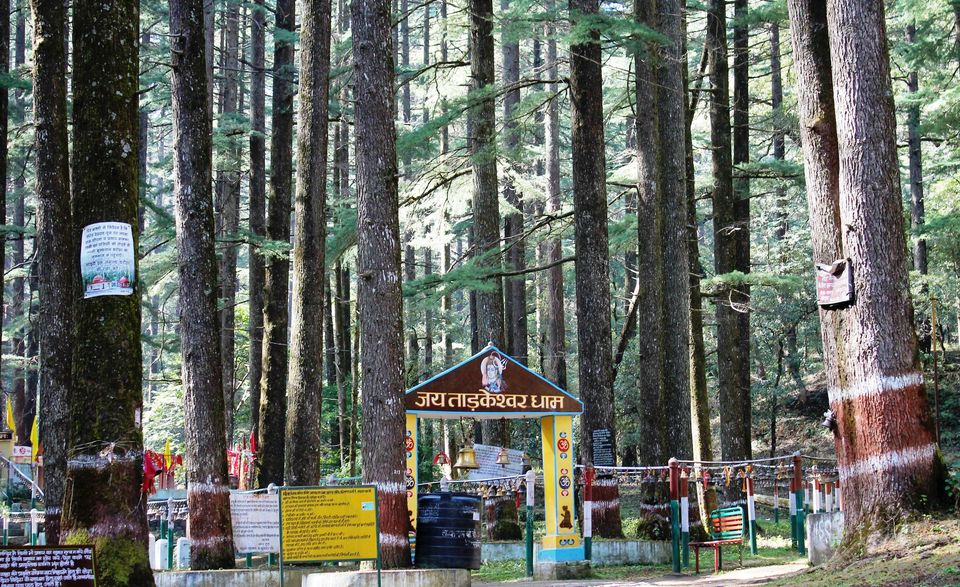 This temple is dedicated to lord Shiva. It is consider to be one of the ancient Siddhpeethas and is nestled in a thick forest located at some 1800 meters at a distance of 40 k.m. of Lansdowne. Religiously inclined or not, a trip to Tarkeshwar Mahadev Temple is highly recommended. Not just to get you in the spiritual mode but the 40 km drive on the narrow bendy roads will definitely excite the adventurer in you! Once you reach the spot, be ready for a breathtaking hike of about 15-20 minutes through the pine laden forests of the area to reach the temple. Spend some time at the temple, and the adjacent Gauri Kund praying and meditating, and let your mind, body, and soul absorb this different dimension of spirituality. There is a small ashram adjacent to the temple compound for tourist to stay and meditate to get in touch with their inner-self.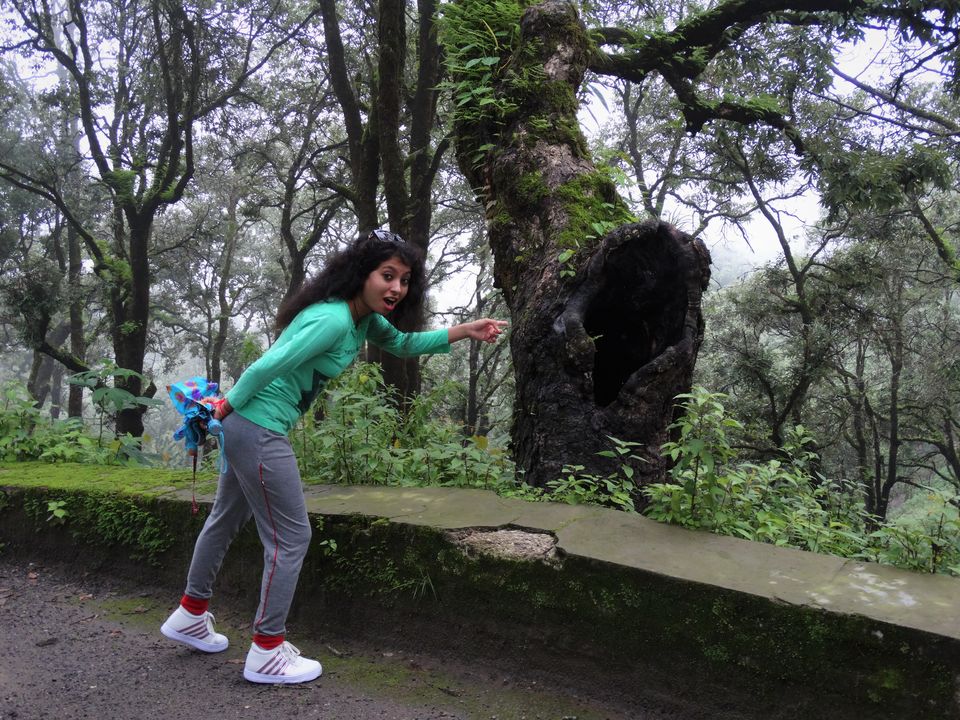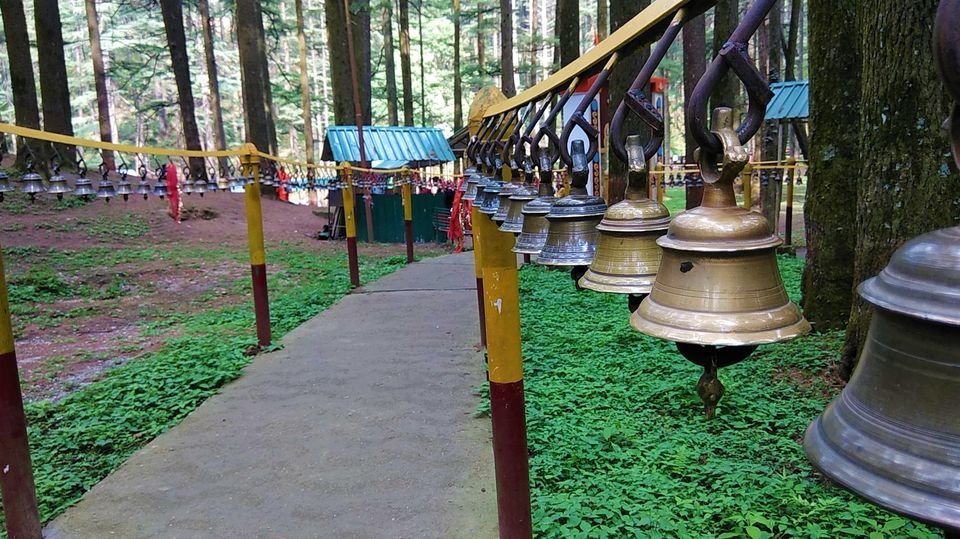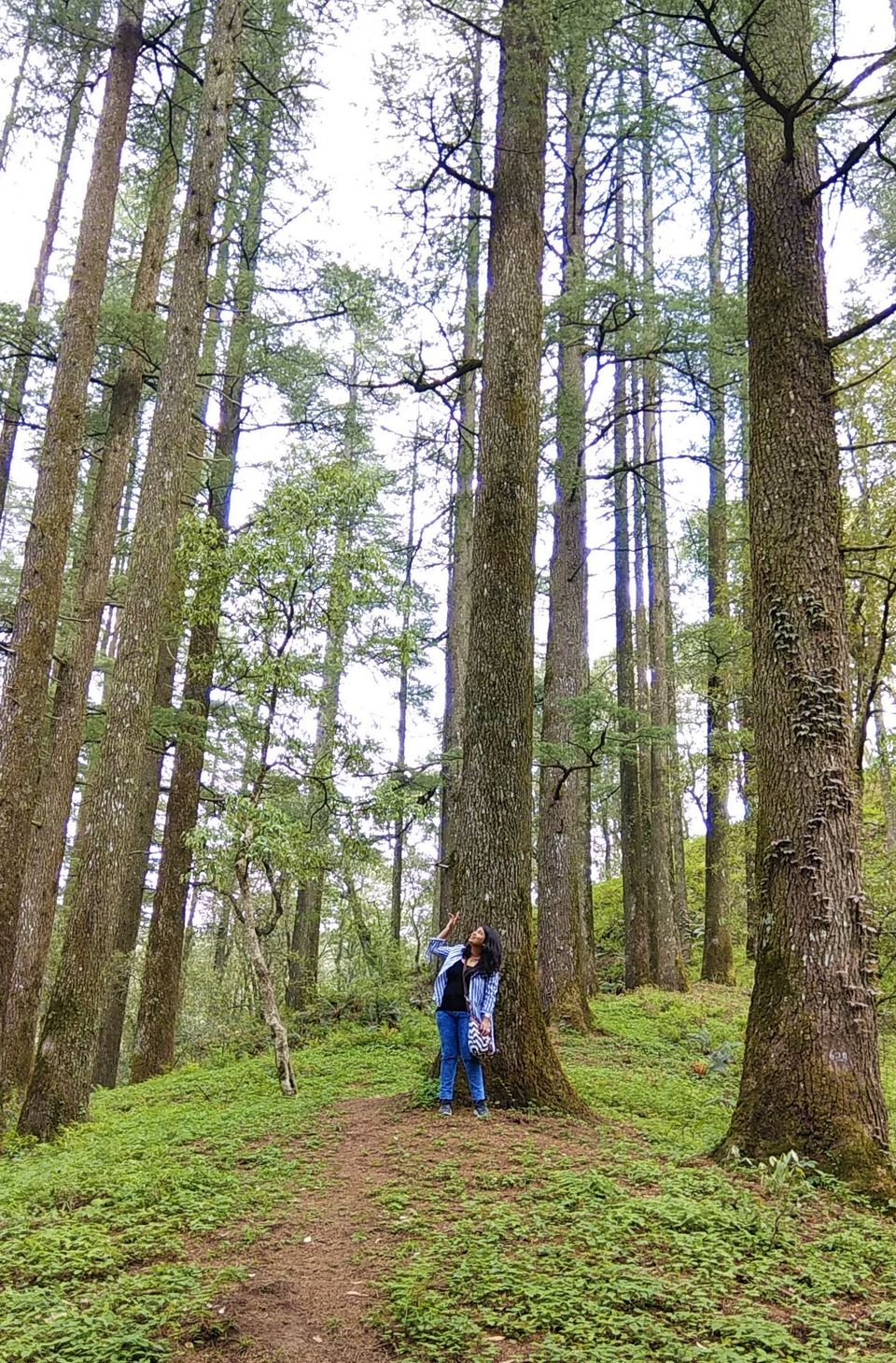 "Glorious As Heaven" Yes that's what Lansdowne actually look alike. As I always used to say "Heaven do exist on Earth" you just need a good sight to see it, wanderlust in your blood to find it, and a travel buddy to explore it.
"Love You Buddy"