Please note that this is part of the backpacking trip. The travel is mostly shared cabs and bus. Hotels are aplenty and can be checked on the go.
Guwahati to Shillong - Visit Umiam Lake on the way.
Reach Guwahati and start the journey to Shillong. There is a bus from ISBT (easily reachable from Airport via City Bus).
Get down at Umiam Lake. If you are from Mumbai, it is comparable to a better Powai Lake. Halt the next bus and move to Shillong.
Have a chillax day in Shillong as there are some treks in store in the coming days.
Do try Dylan's Cafe.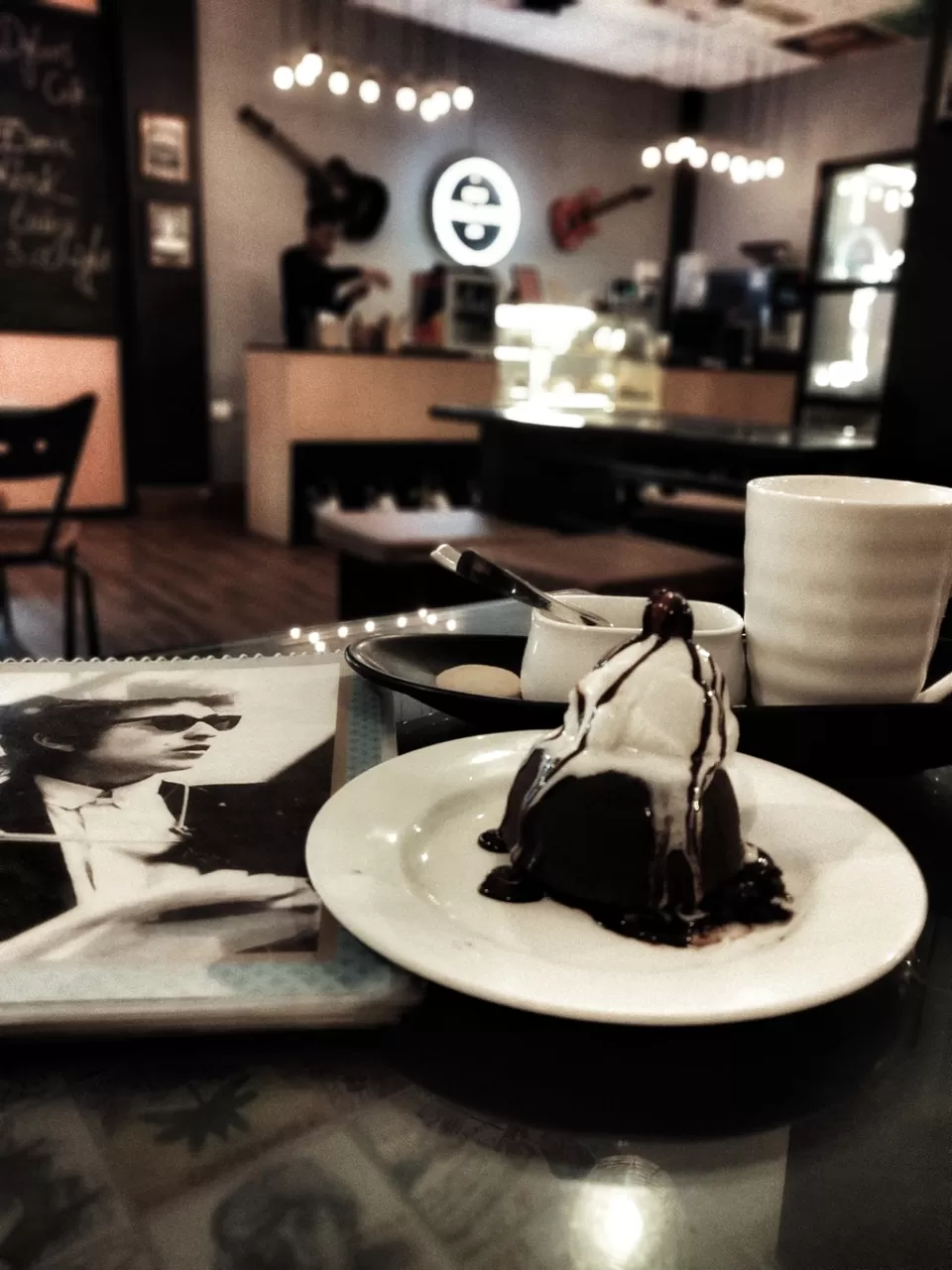 Laitlum Grand Canyon Trek, back to Shillong.
A short trek to get the bodies running at a higher altitude and visit the famous natural canyons of India.
Shillong to Dawki and Schnonpedeng, tent stay post the river ride (Visit Mawlynnong on the way -Asia's cleanest village)
From the old market of Shillong, you can find a Taxi Stand. One which takes you to Dawki and one to Cheerapunji. Best way to commute as you travel with locals and at INR 20-50 per seat. Rate depends on the season.
The cab will drop you to Dawki and from there you shall find an Alto which will take you to Schnonpedeng at INR 200-300.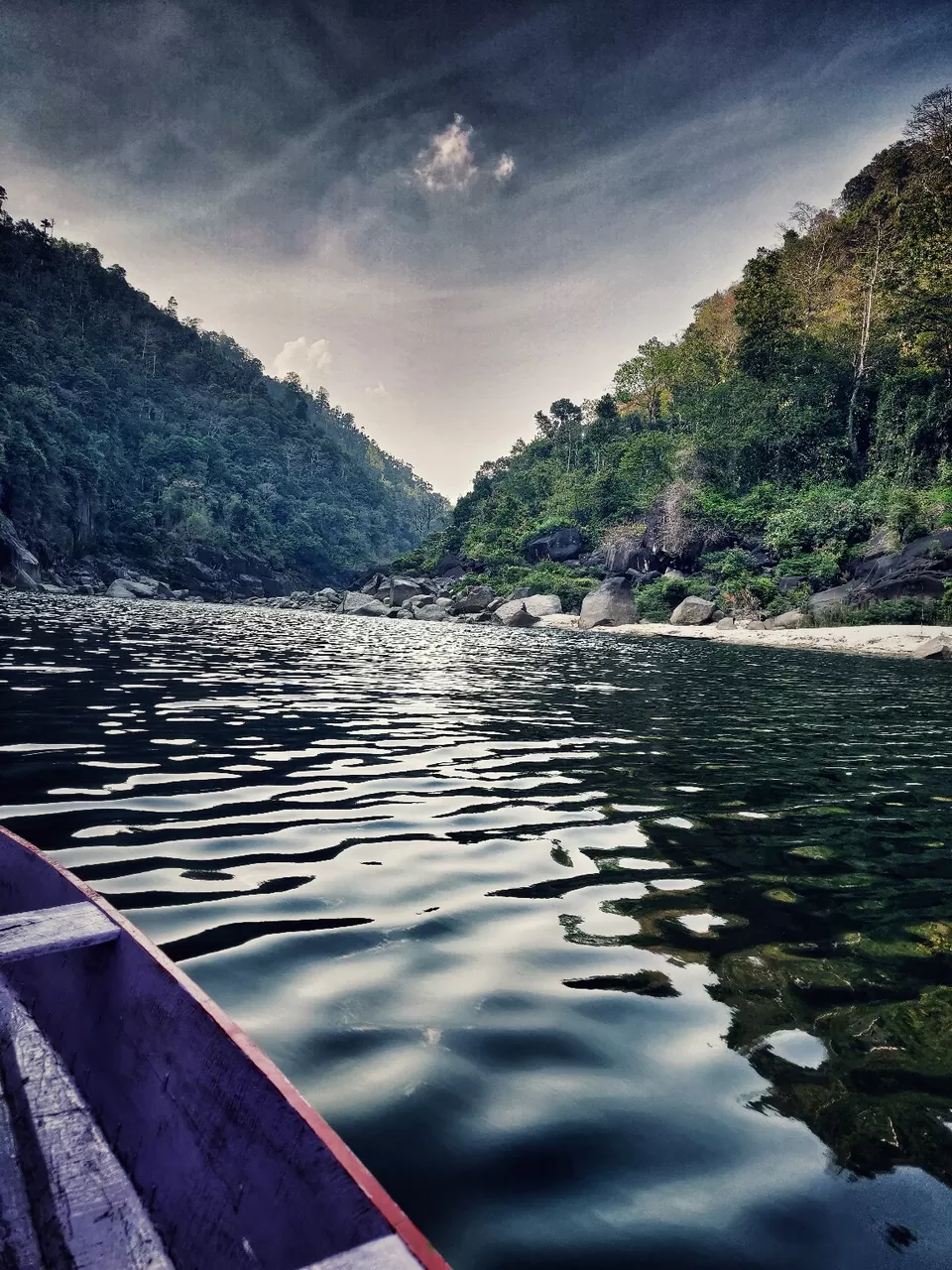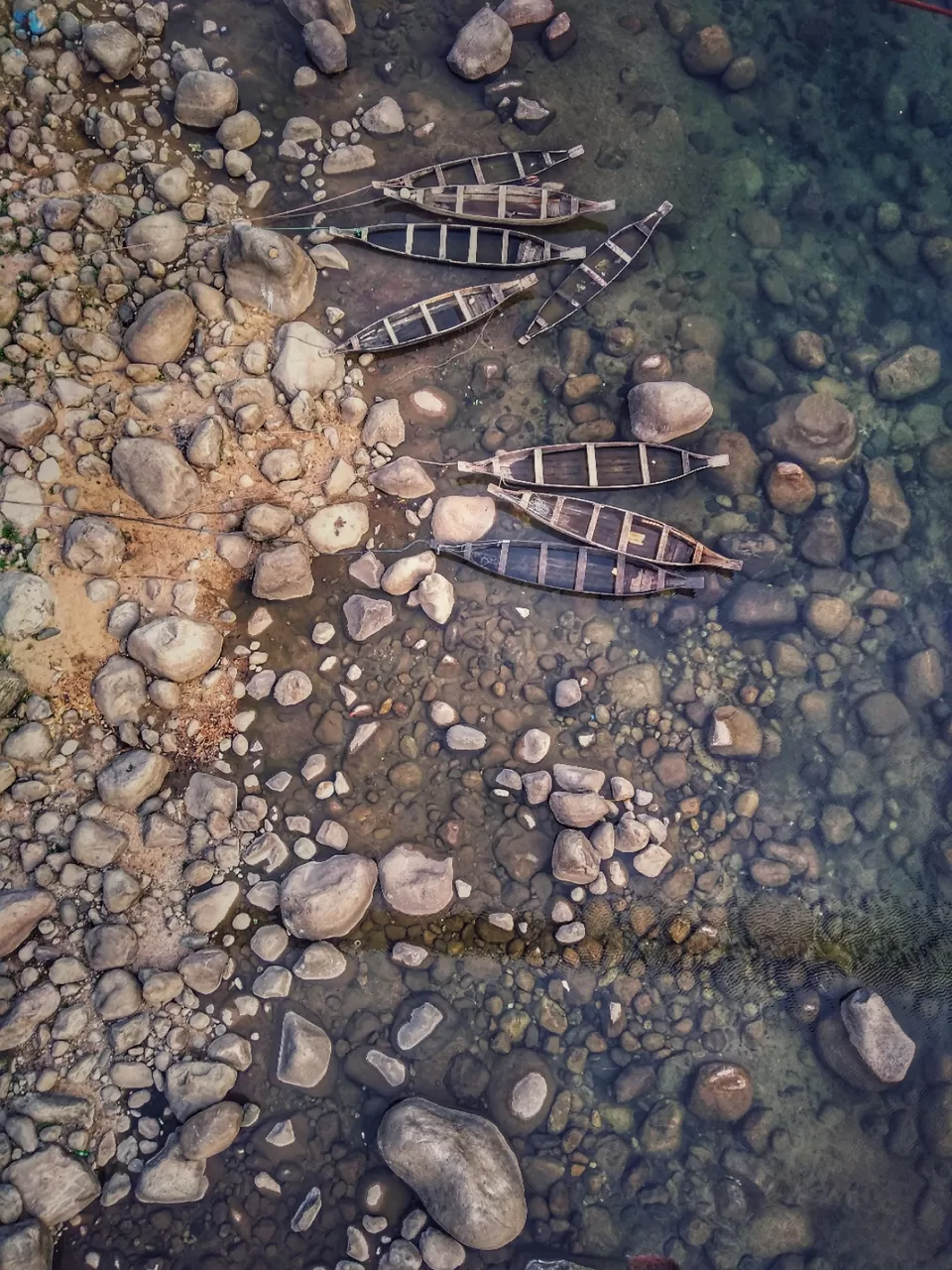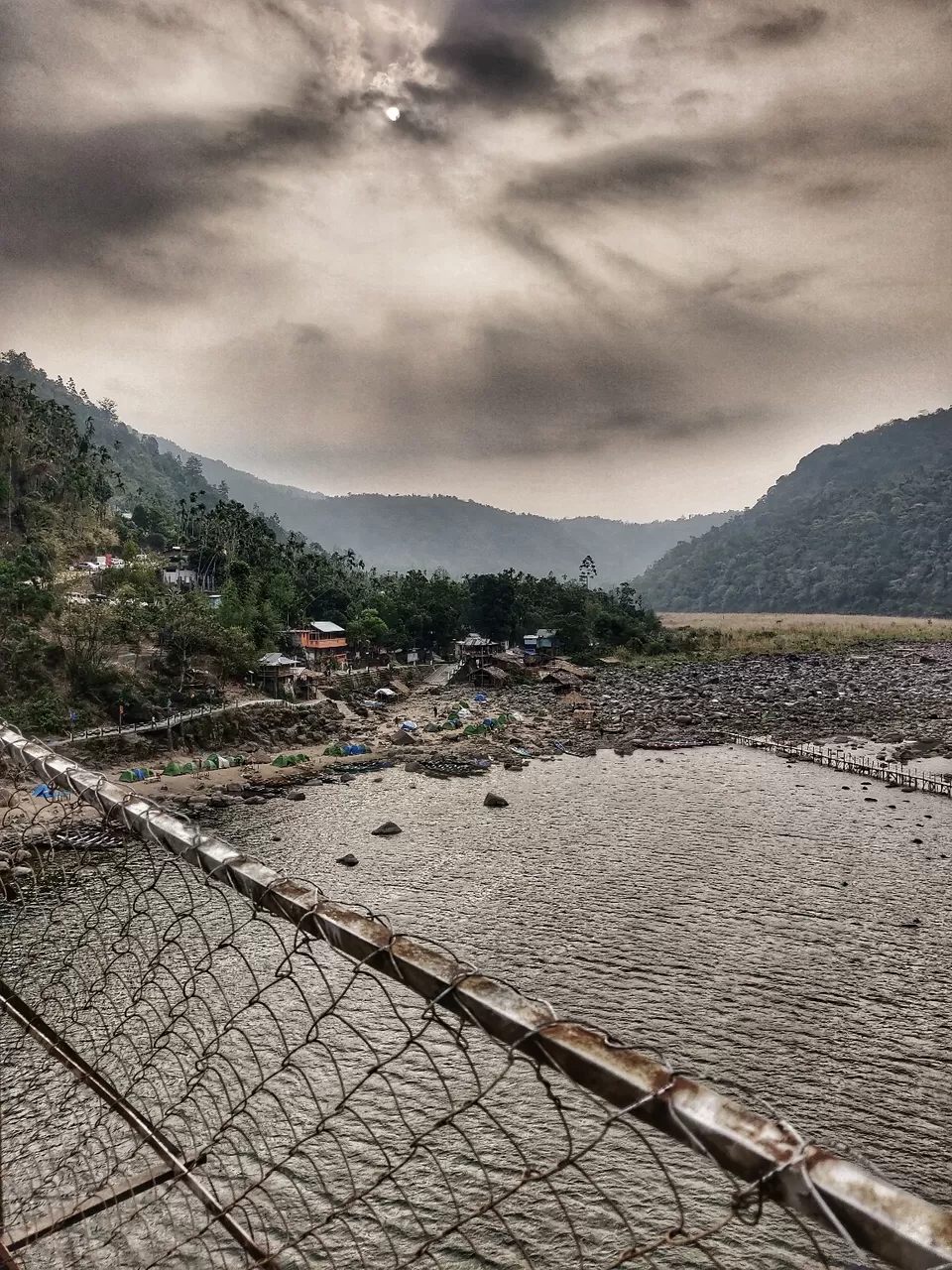 Dawki to Cheerapungi, to Tyrna and descent trek to Nongriat (Nongriat trek and tribal village homestay stay)
Same way back to Shillong, and from there a cab to Cheerapunji or a bus. Again a local personal cab would be required to reach Tyrna.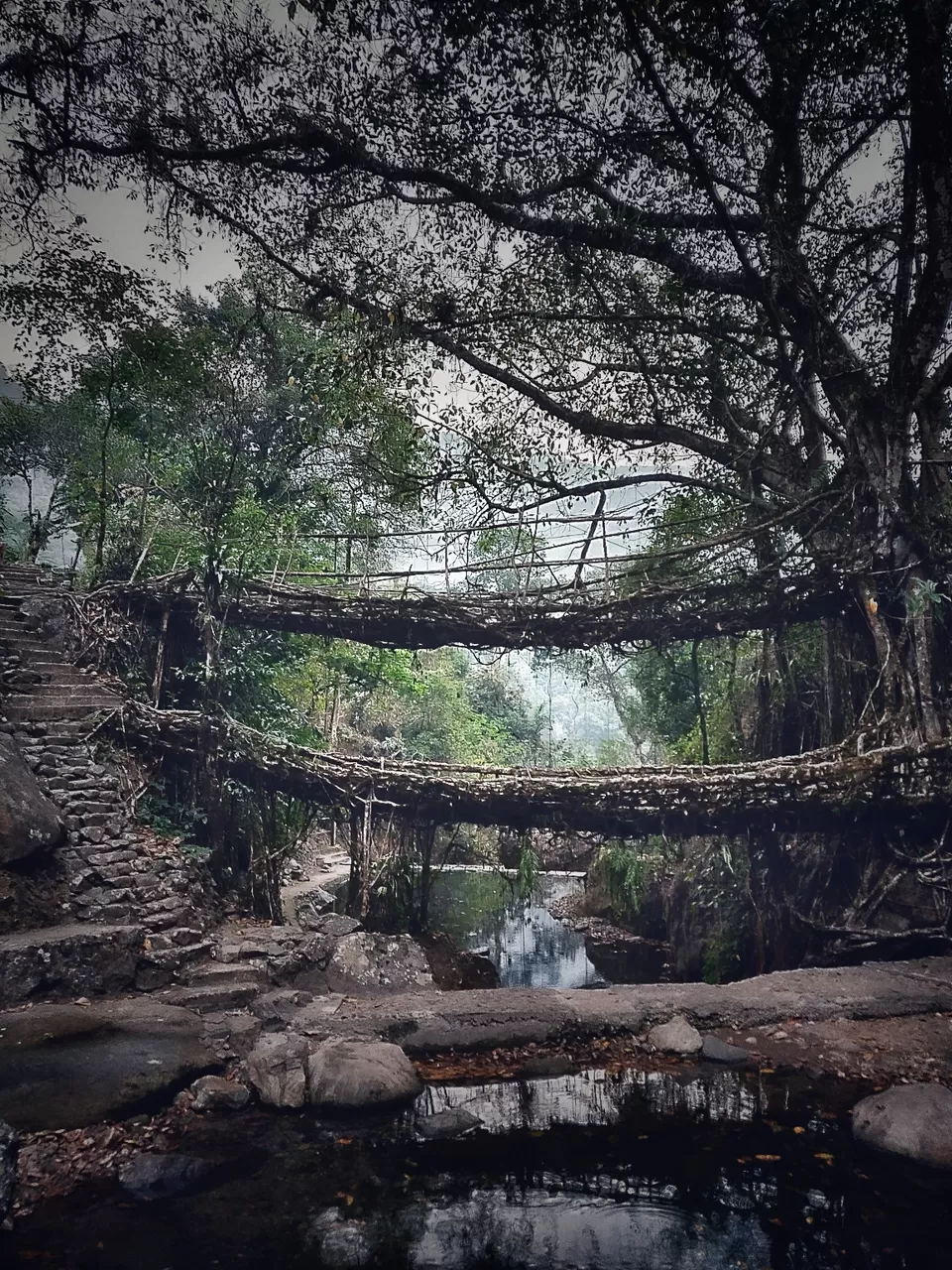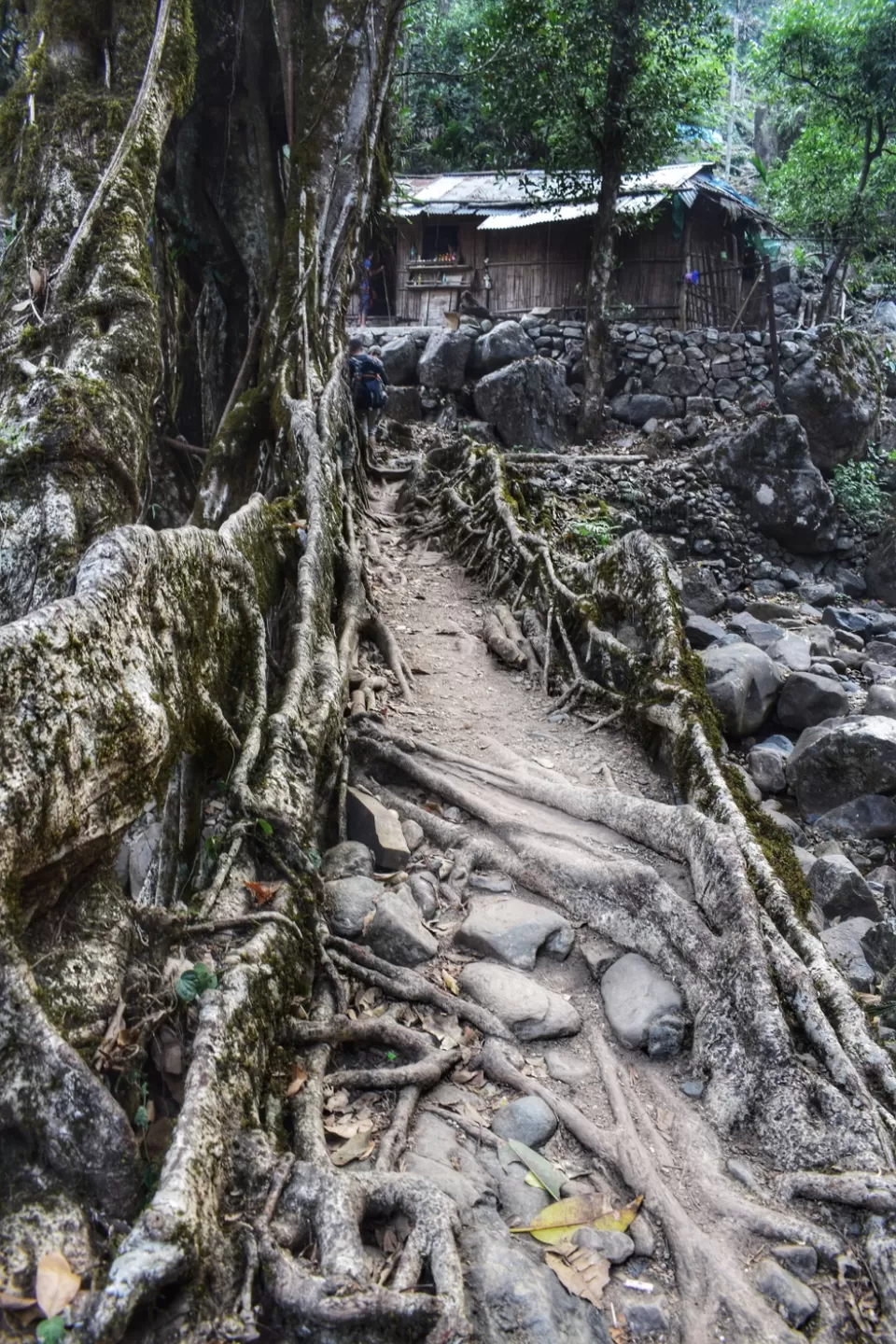 Trek to Rainbow Falls and then back to top (Tyrna) - Stary say at 7 am and reach top by 1 pm. have Lunch and visit Mawsynram (India's wettest place) and then bsck to shillong at 7-8 pm
Shillong local sigh seeing or Mawphong Sacred Forest trek
Back to Guwahati (3 hour journey) and flight to Home City