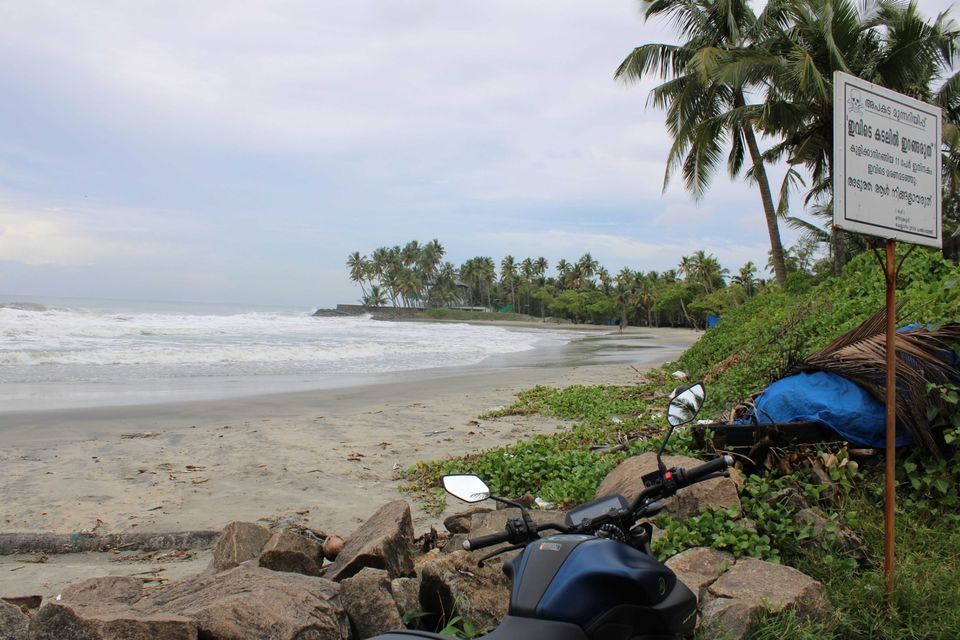 Hi folks
I just went on small trip across kerala  and almost covered 5 to 7 districts of the gods own country.
It was really an unforgettable journey since i covered them on my bike.
Really that was fantastic.
The first stop was Kochi.
Stayed over night explored them on the morning.
The streets of kochi were really filled with wall arts,graffiti and it was treat for the eyes.
The Chinese fishing net on the beaches was also a mark for kochi.
Then I drove through the road where the Arabian sea has accompanied me 😉 on the right till Aleppey.
The shore lines that was endeavouring throughout the ride.
Then the backwaters were flowing down the roads splattered the water  which is when me and my bike were literally having a water wash 😅😅.
It was really a amazing experience.
Coimbatore - Palakkad- Kochi- Allepey- Thiruvalla - Punalur - Thenmala - Tenkasi.