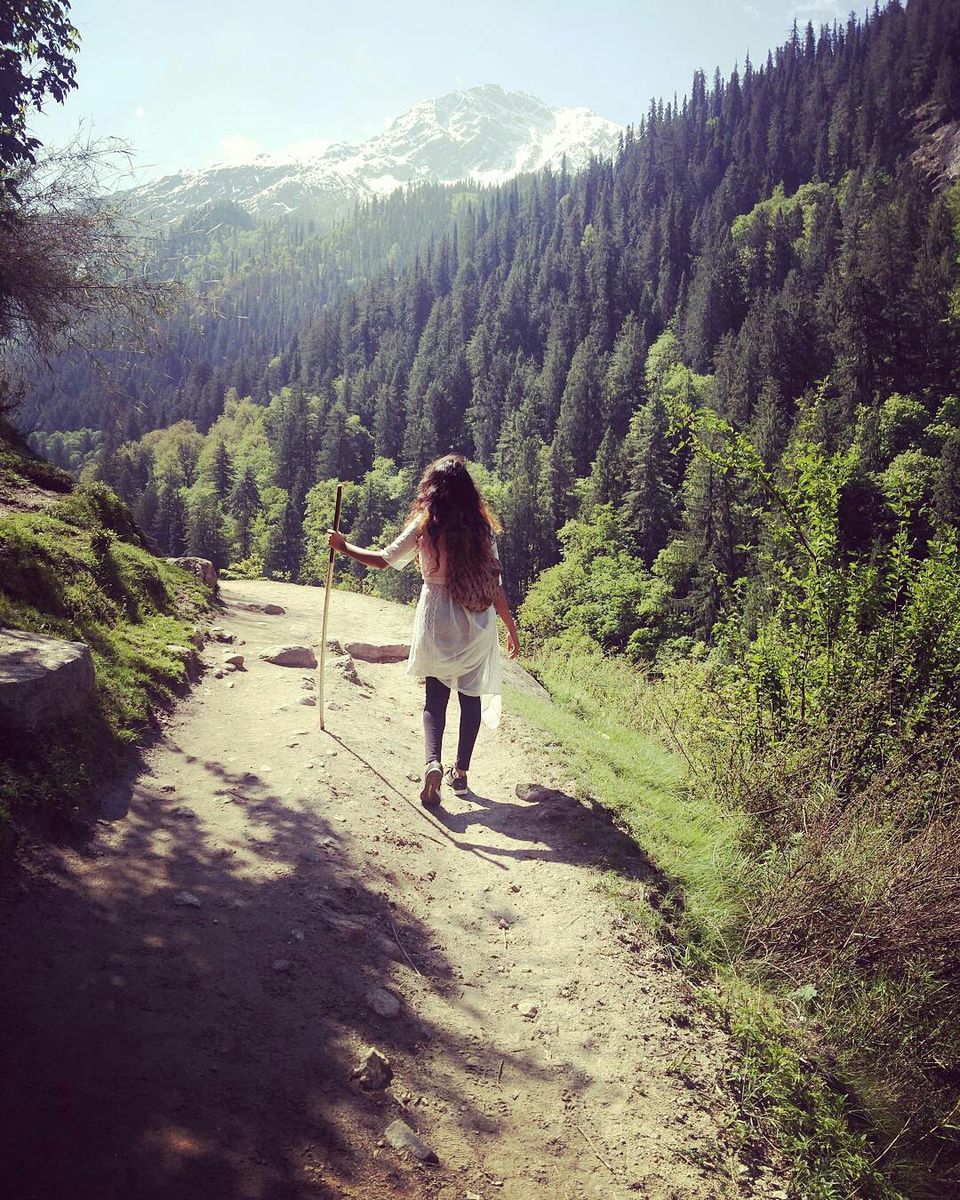 Ever wondered why someone would make a 5th trip to Kasol?
Every time I visit Kasol, I undergo reminiscence therapy as a reminder of my essence as a human. I unearth more of this small town's beauty and my lurking imaginations of becoming an explorer.
This small place Kasol, placed in District Kullu is a perfect synonym for Enigma. As I enter the town, the sight of dense forest around it welcomes me. It has a personality of its own. Every element of that 5km stretch is concealed. And that makes it interesting. Also called Mini-Israel of India, Kasol has always kept me perplexed. It has a beauty mark of its own, ravishing river Parvati, in the central of the town. I have always preferred staying at Alpine Guest House or Woodward Magique. The view from the window at evenings and morning makes it your worth a while to have traveled 12hour road journey from Delhi.
It is the strong water torrent cutting through the shadow of tall pine trees that make this moderate town an exemplary getaway destination. Disparate features in terms of climatic impression, territorial mural, organic cuisine, privy groups make this place an inquisitive sabbatical from the conventional lives we are living.
People say when in Rome dress like a Roman. They forgot to add when in Kasol eat like an Israeli. Conclude your fragmentary leisure by pleasuring your palate with food assortment. Israel food is incomplete without its main Mediterranean ingredients - olives, wheat, chickpeas, and veggies like tomatoes and eggplants and much more. To some it might taste bland. And to some it is a way to detox your body. To eat only what your body needs. To breathe only fresh. And to sleep in a warm cozy bed. I filled my belly with Tahina and Hummus with Pita, Salad, Watermelon Juice, Little Italy's world best Chicken Pizza, Ginger Lemon Honey Tea and Banana Muffin from German Bakery.
This place reinvigorated my senses. The sound of flowing water slowing becomes non-existent. It percolates into your senses like you have lived your life there. The sound of bird becomes profound. The stray animals become your friends. The unknown explorers become your inspiration. Food becomes an important choice of your day.
I had been there just for a day and little had I known that my adventure instincts will make me trail up the 11km trek to Kheerganga. Nothing is better than to have a group at the same energy level. The road to Bharsaini where the trek starts towards the mystique forests is almost 1 hour away from Kasol. It is a dam under construction. In coming years, some of you might never be able to go down the road where I have been. First, you climb down the dam and then climb up the mountains. Your first 1km journey tests your lungs capacity. Another a km tests your mettle. Another 9 km will test your willpower and physical strength. And on way back, it tests your body balance. While researching I found it will be a 5-6 hour journey, we overcame our targets and covered it in 3 hours 45 min. Glucose helped us walking at a constant pace. Water and small snacks were available at every kilometer.
The panoramic view enthused us to reach up to the top. A constant smile on my face was facing its fate. After we had crossed many highlands, climbed down the mountain, crossed a bridge and clearing our way through the dense shady forest, my body rested in the pool of therapeutic hot water. All the tiredness and dust washed off. It was sort of a holy dip. A well-deserved gratification. Like a reunion with some old friend from the previous life. I looked up in the sky. Clouds had started to form; the drizzle was welcoming me with many kisses. The mountains around were hugging me. I was in the lap of nature.
Short of time, we decided to move down the mountain after we were done with Maggi. The journey on way down was none easier. Nature had been modest till now. But now it decides to trick our spirits and those drizzles augmented to downpour. The land was sloppy. The sky was dark. And temperature went down. Call it madness or passion to see the world or ego to conquer that I challenged not only my physical self but mother nature and it was in this moment that I overcame my ego. It made me feel how small I was. What I was standing up against. How important it is to live every moment. To love and to appreciate what is given.
I am back from my trip, writing this post and I can still close my eyes and listen to my heavy breath contained by the sound of wild wind of the forest, the river running in the ravine, the leaves falling off the trees and water dripping on my face.
I know I am sure coming back.