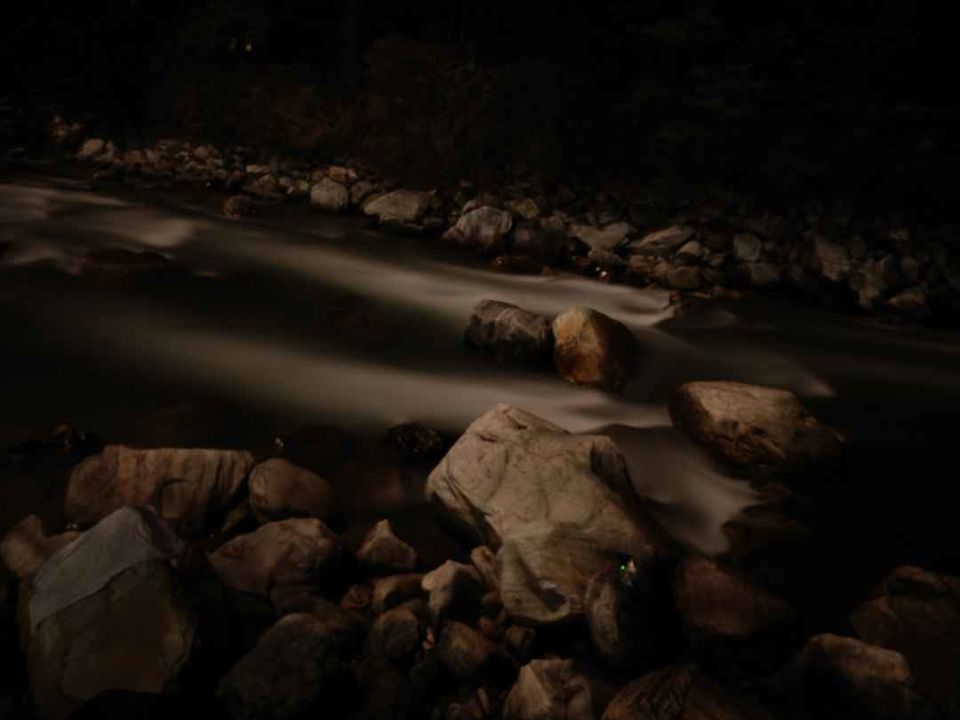 Day 1 of Kasol and Day 3 of our Journey,
The night in Tosh was cold as the temperature dropped to -3 degree Celsius yet we faced no trouble because of the double blanket provided by the Hotel. By 6:00 in the morning we were already up and were in awe with the sunrise. The serenity of the moment when the first rays of sunlight fell into the snow capped mountains. The reflection, the beauty, the fact to witness such mesmerizing moment where we stood still, knowing how small we are in front of all this. There are a few spots in Tosh where the mountain water is poured through pipelines and is a great source for fresh and cold water. We refilled our water bottles, had chai, had some light breakfast and by the time we were already on the move again.
P.S. : Please try to carry your own water bottles and avoid purchasing plastic bottles and packaged food as much as you can and even if you do, try to avoid throwing it out in the open instead take it with yourself. These places are not very well connected and it takes alot of effort to pick the stash and drop in the city because of which the locals prefer to burn the garbage which releases very harmful gases and is not at all good for the environment.
by 8:00 in the morning, we were all packed and were ready to go into our next expedition, the place which is also known as the Mini Israel of India, Kasol.
We took the cab from Tosh and left for Barsheni bus stop which took us 30 minutes to reach and the cab charged us Rs.300. From Barsheni in around every half an hour a local bus leaves for Kasol, Bhuntar, Manali and many local areas. We took a local HRTC bus to Kasol which costes us Rs.70 per head and by that we were already on the move to Kasol.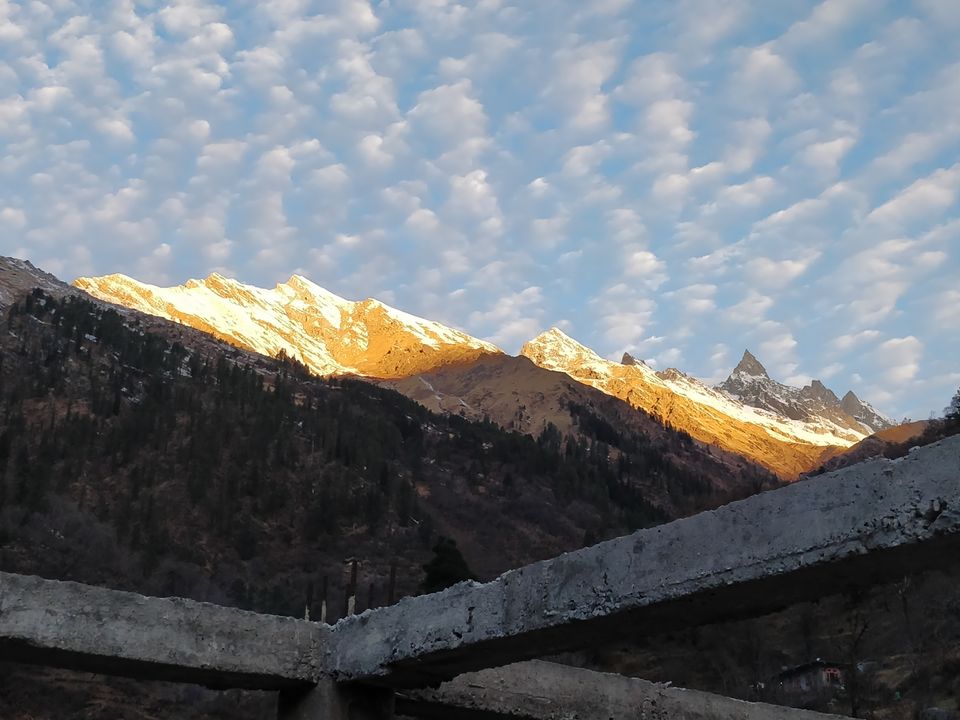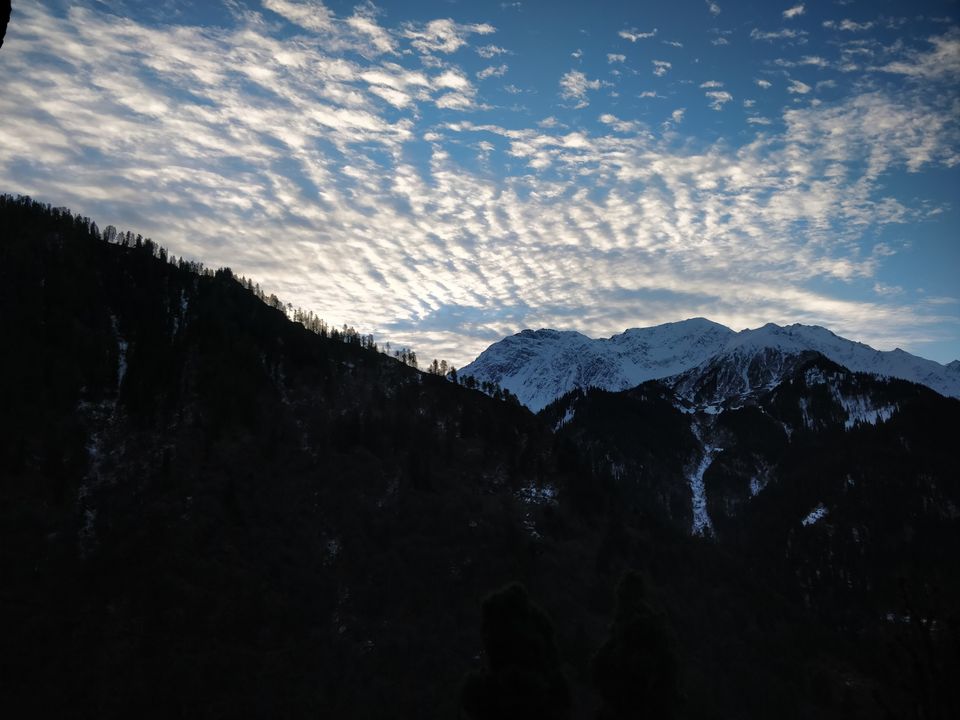 "Kasol is a paradise where all the birds with backpacking feathers will fly down to".
Kasol is a small village situated in the Parvati Valley of Himachal Pradesh at an elevation of 1580 meters. It is located at a distance of 13kms from Barsheni, 30kms from Bhuntar, 76kms from Manali and around 500kms from Delhi. Kasol is a well connected village and has one bus stop from where many local buses leave for nearby places like Manali, Kullu, Barsheni, Bhuntar, Delhi and Chandigarh.
Kasol is known for its picturesque landscapes and rich culture. This place always finds itself in traveler's list, especially those who are looking for peace as well as adventure. The villages and beautiful sights of Parvati Valley will make your Kasol trip blissful so much so that would never want to leave this place, as it will take you closer to nature. There's so much to absorb in the valleys of Kasol that you can't get enough.
Kasol is often known as "Mini Israel of India" because of the high percentage of Israeli tourists here which can also be sensed in the culture of Kasol and specially their food.
Situated at an elevation of 1580 meters, Kasol remains cold throughout the year and is favourable to visit anytime of the year but is mostly famous for its Winter ( November to February) and Spring season (May to September) because of the scenic beauty it serves when it snows and turns to lush green during spring.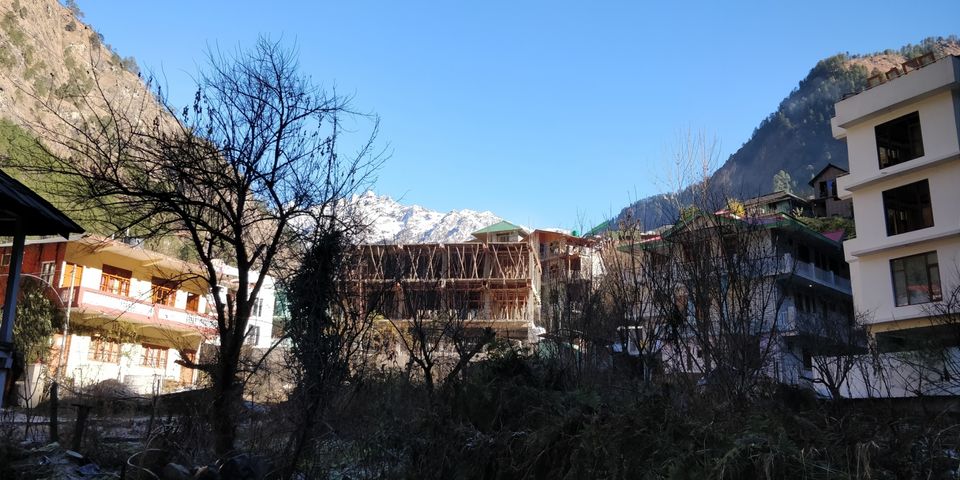 By 10:00 in the morning we reached Kasol and decided to stay in a camp. After a little search for camp, we finally found our perfect place to stay. The camp was well connected to Kasol main city and was situated on the bank of Parvati River. The sound of river flowing from backside of your camp is all it takes to loose your stress in the nature.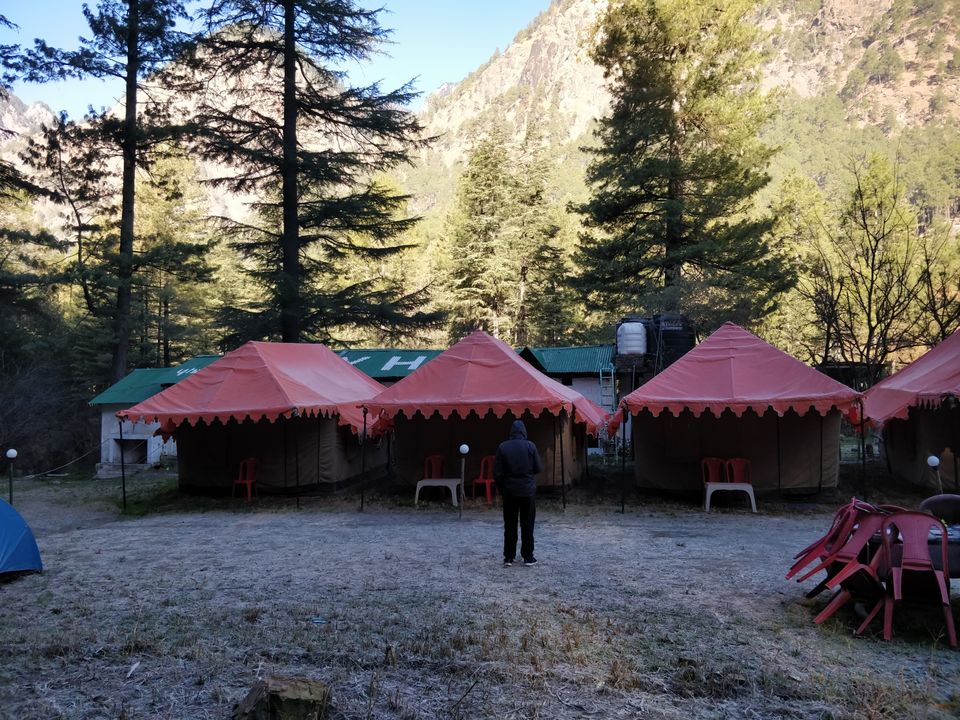 Some pictures of mountains and Parvati river from night followed.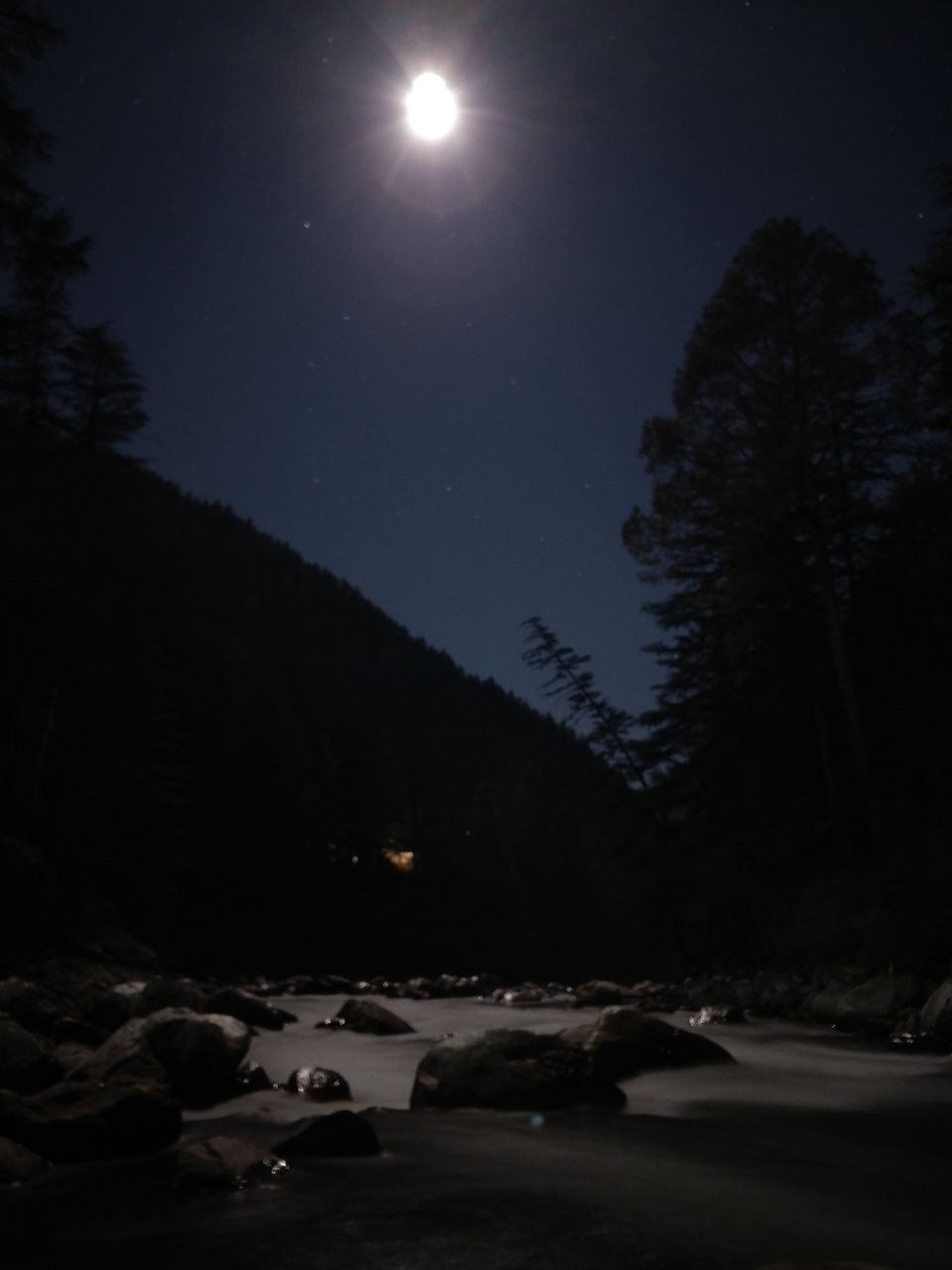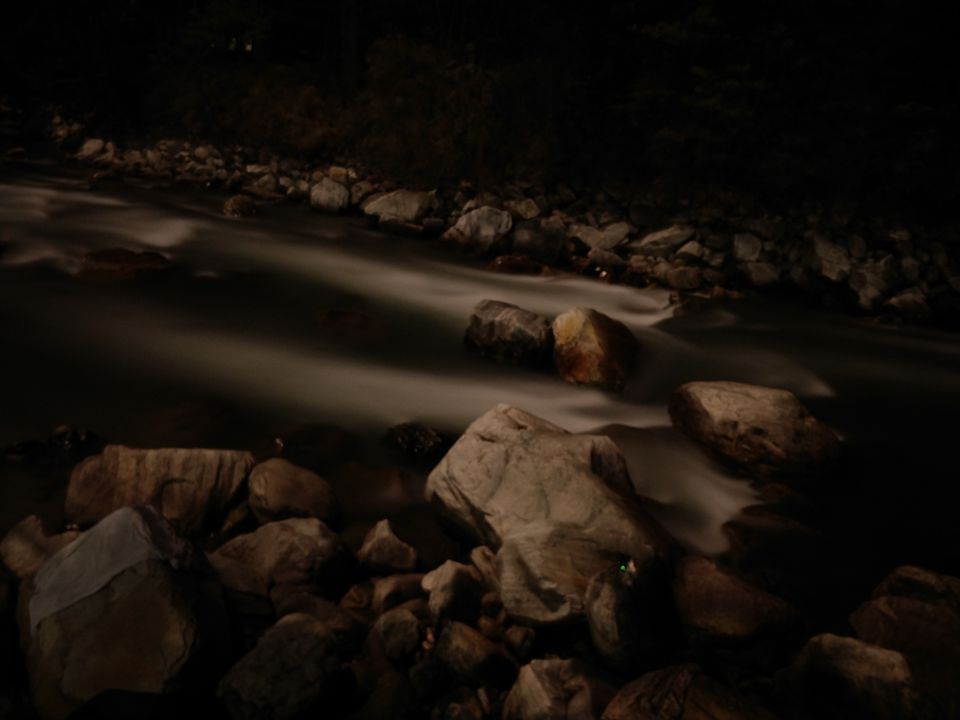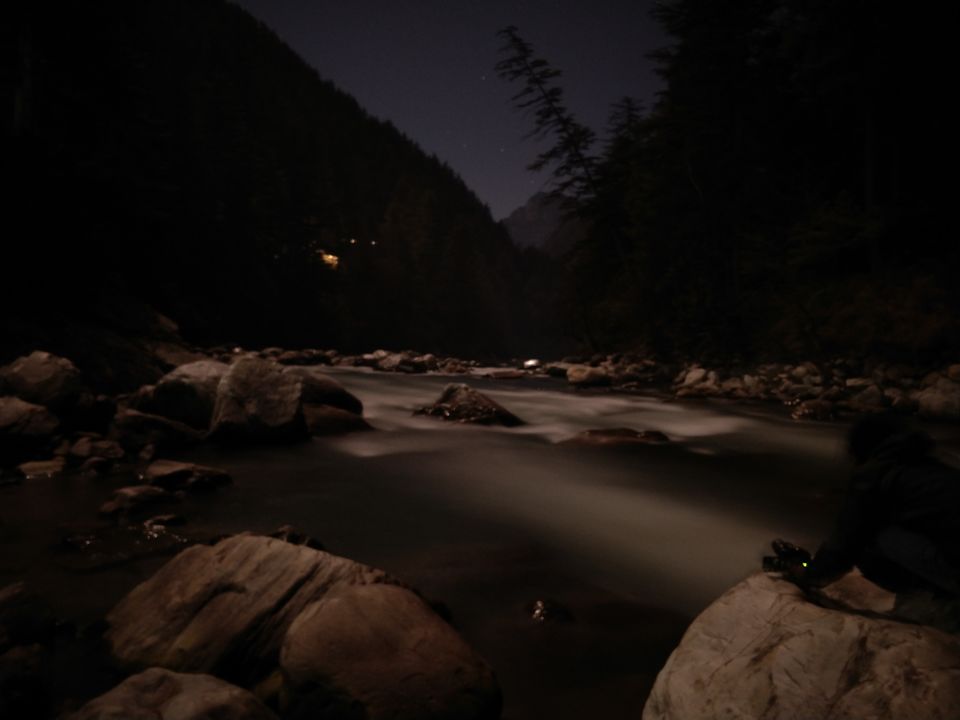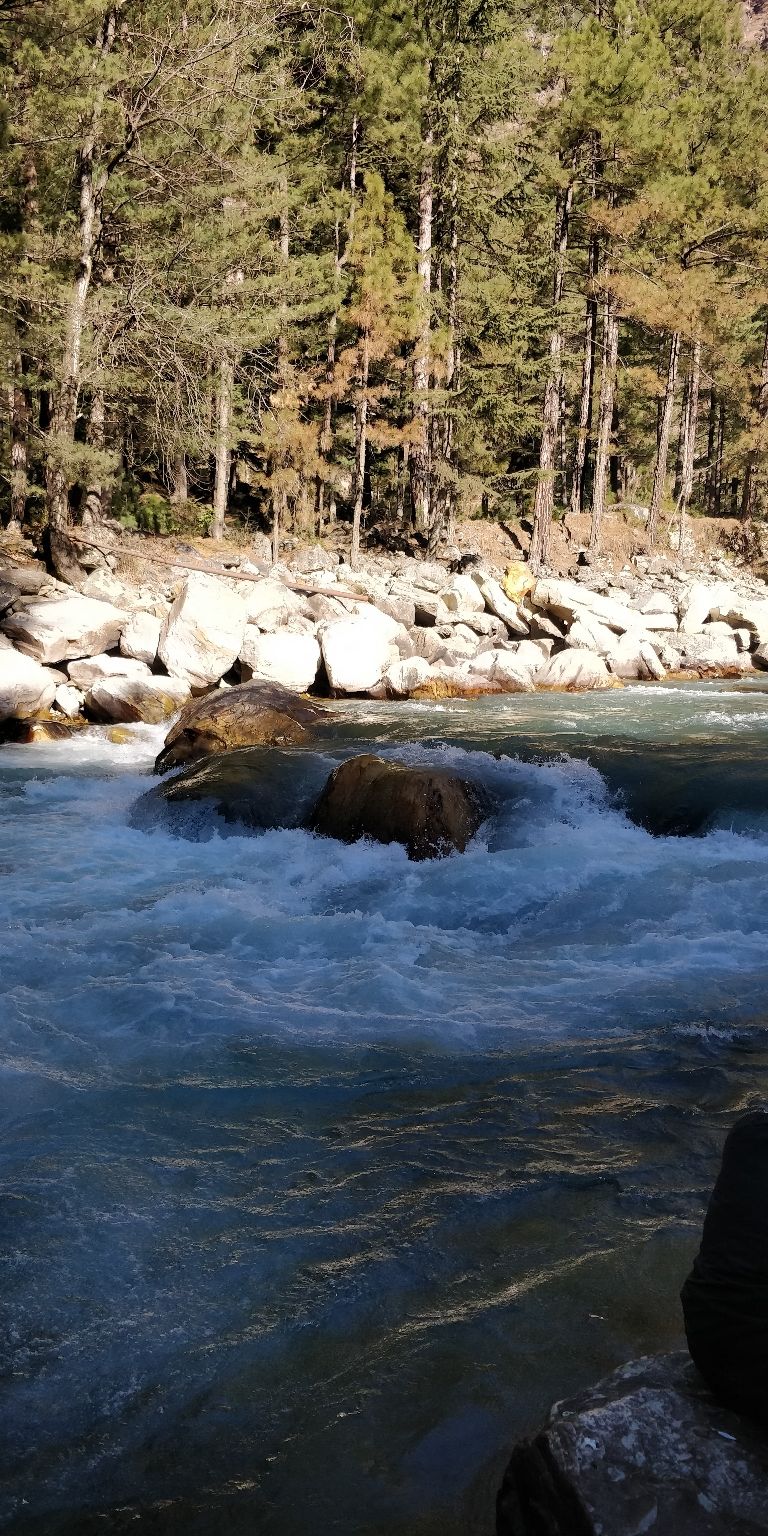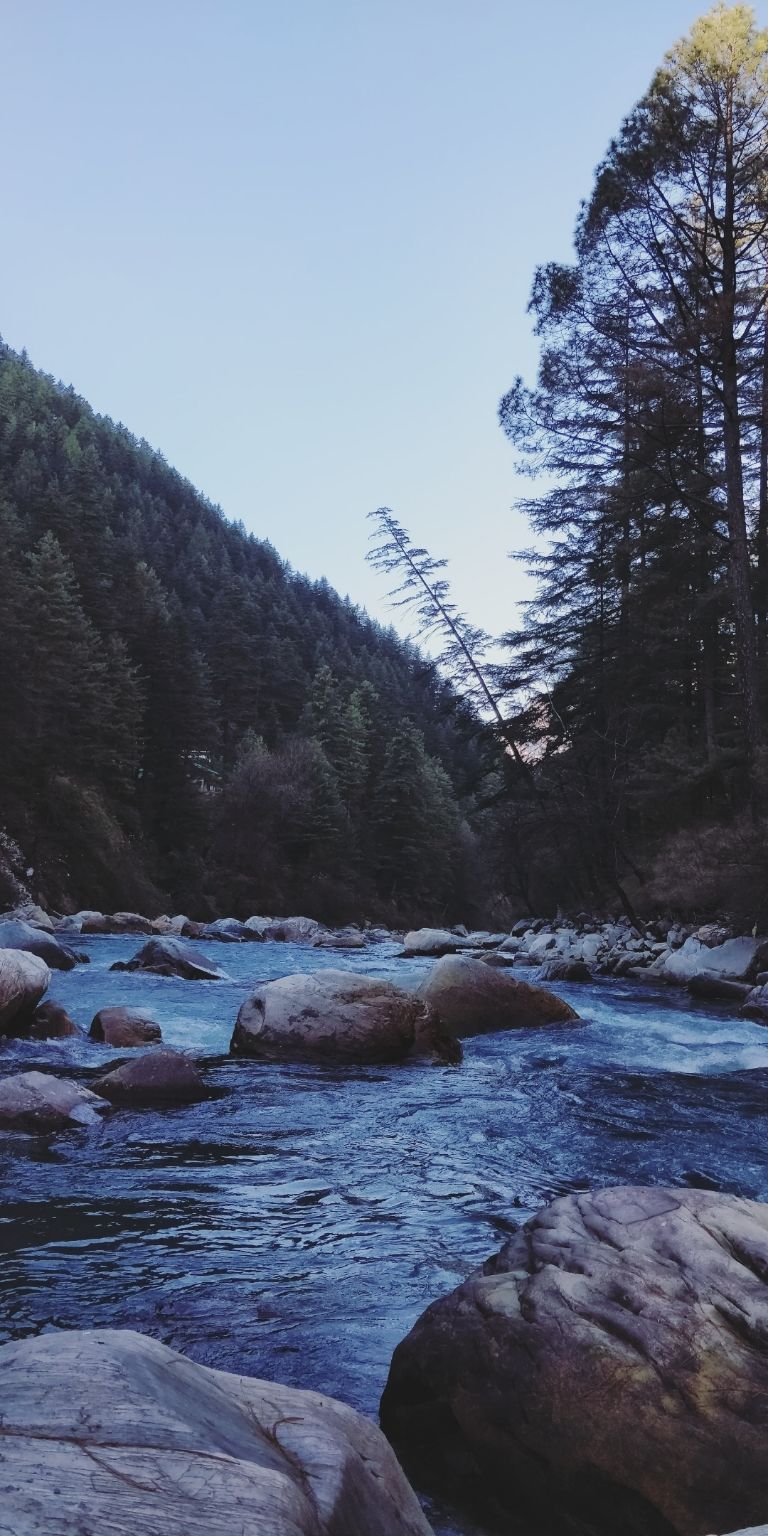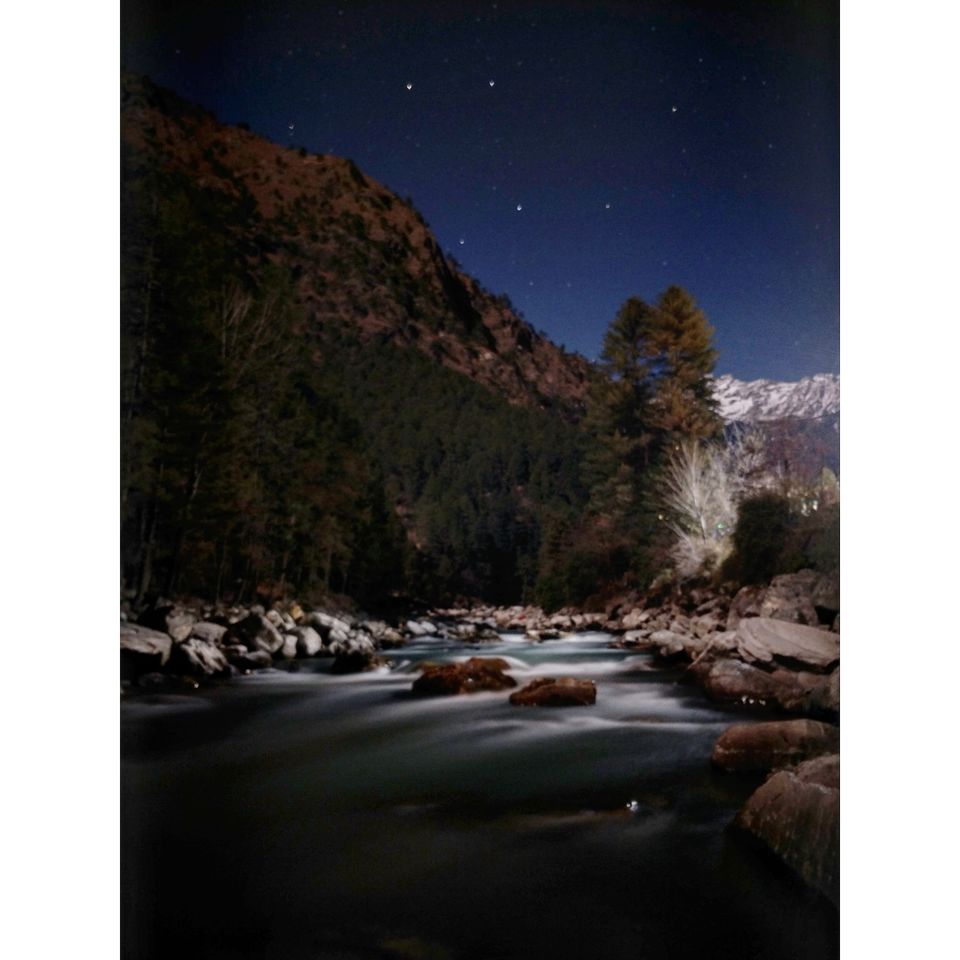 After getting accomodated and finally being able to loose the backpacks from our back, we decided to first satiate our long lasting appetites at The Evergreen, which quite literally lives upto it's name.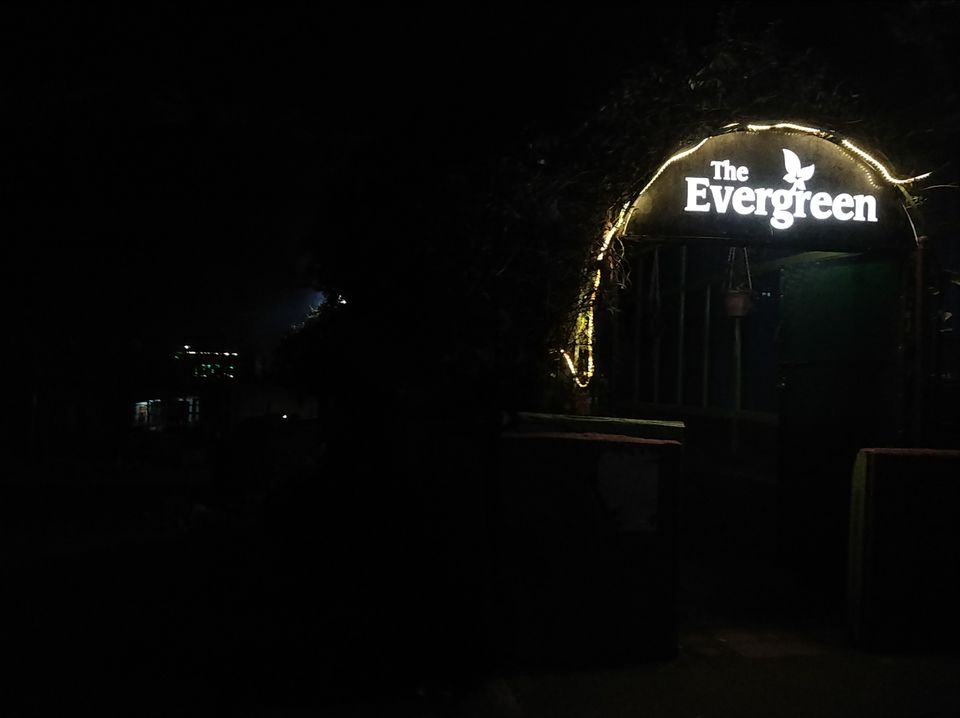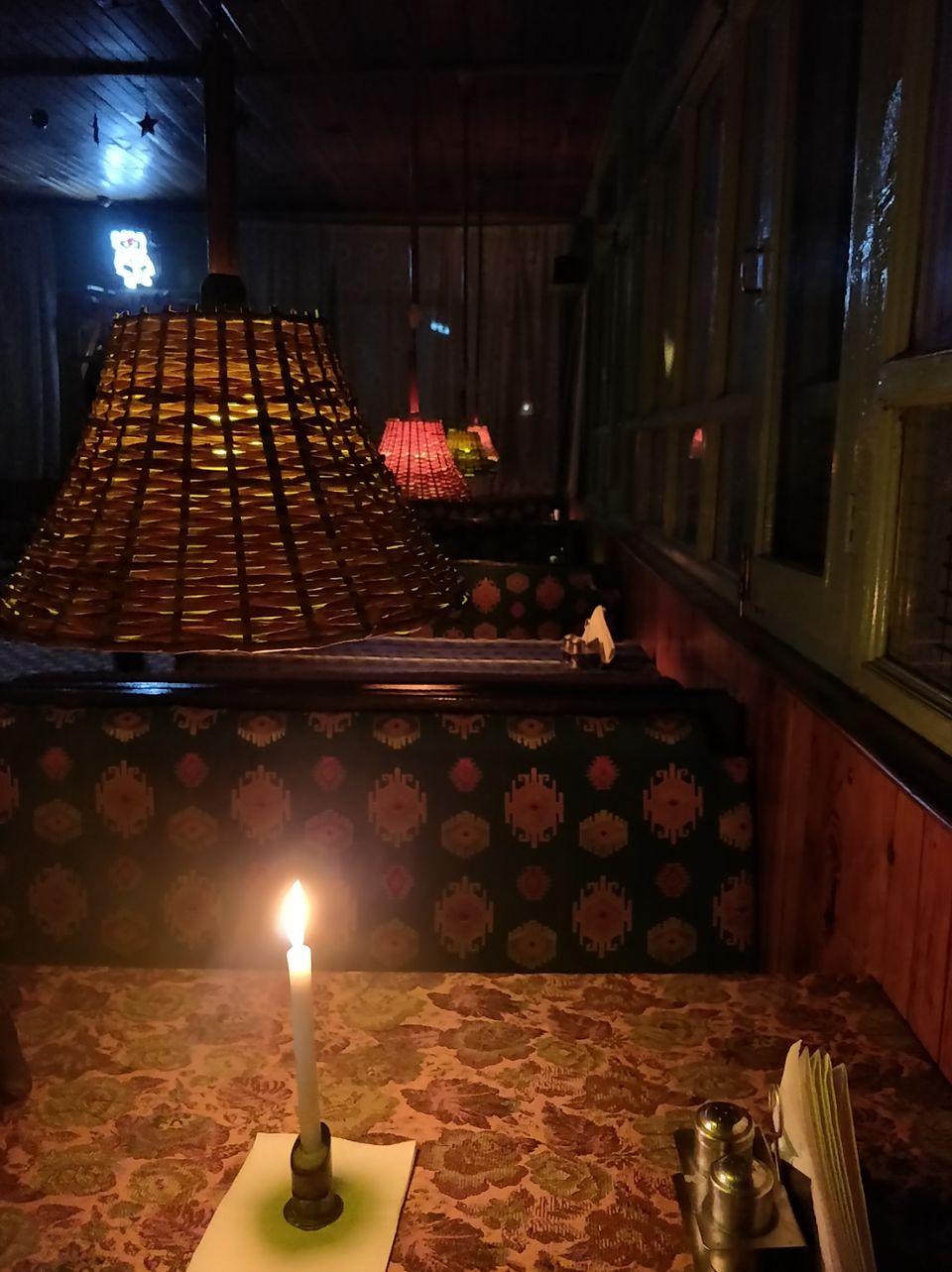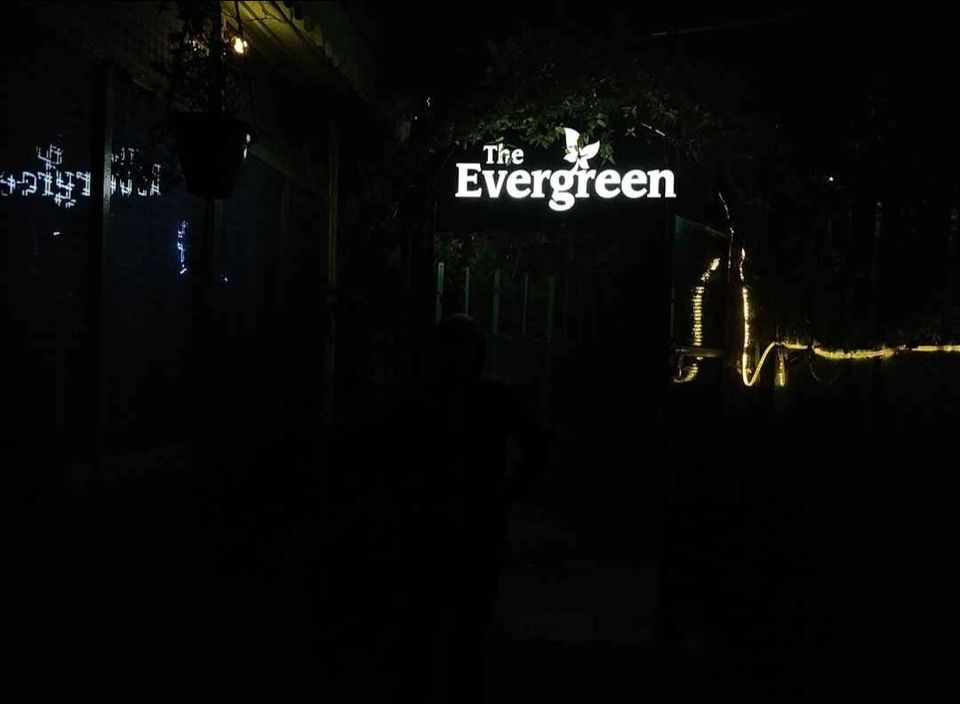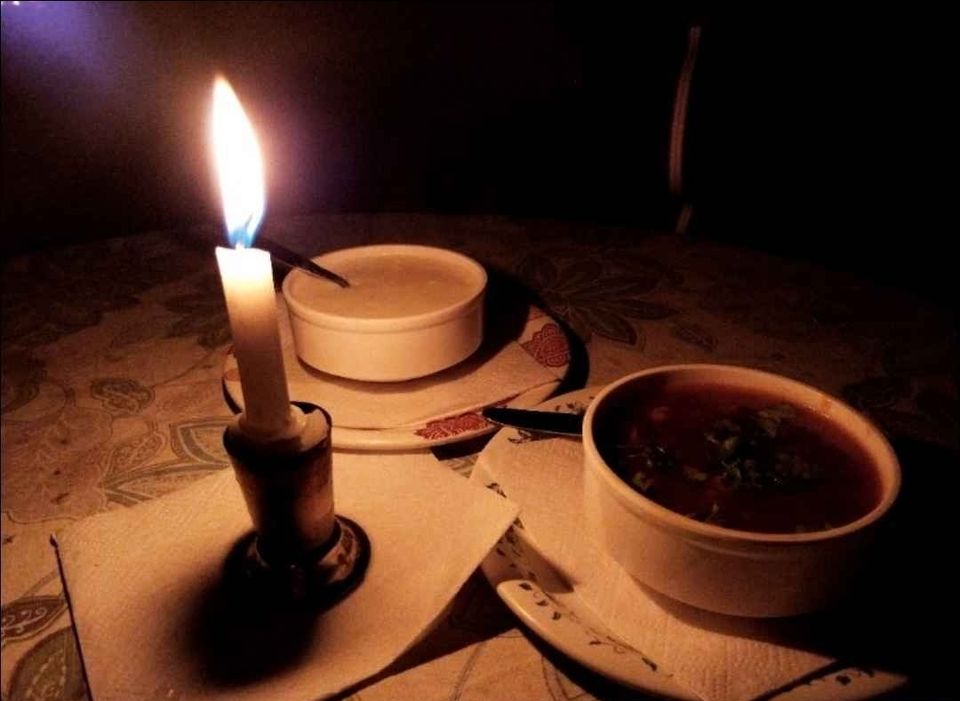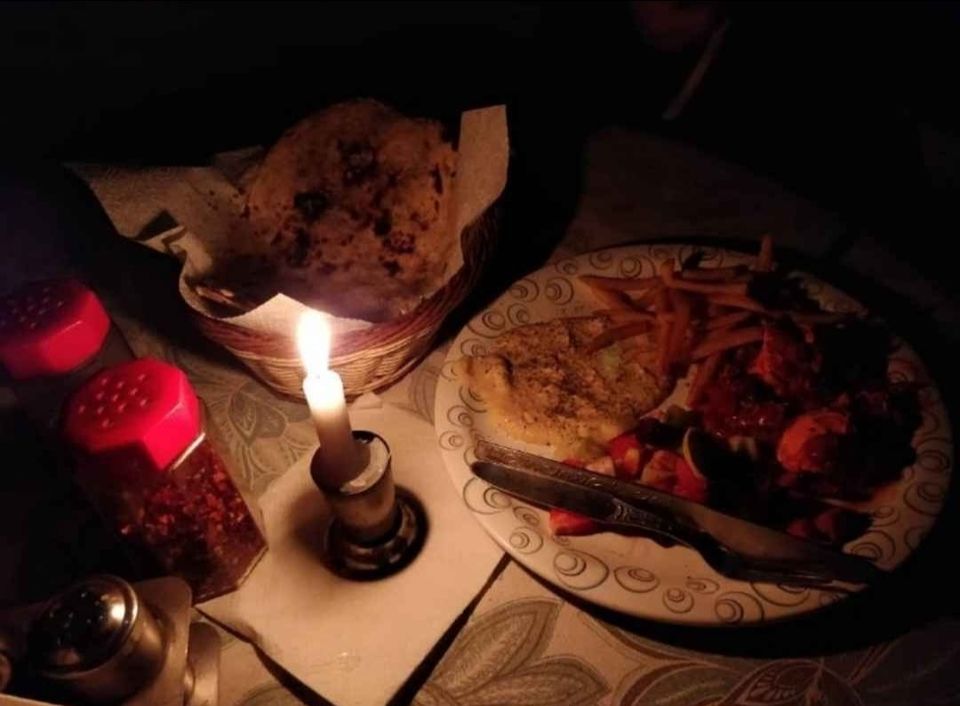 Day 2 was all set for witnessing the culture of Kasol, local shops and finally heading to our next destination, Manali. But first to please our tummies, we headed straight to the German Bakery and grabbed some delicacies.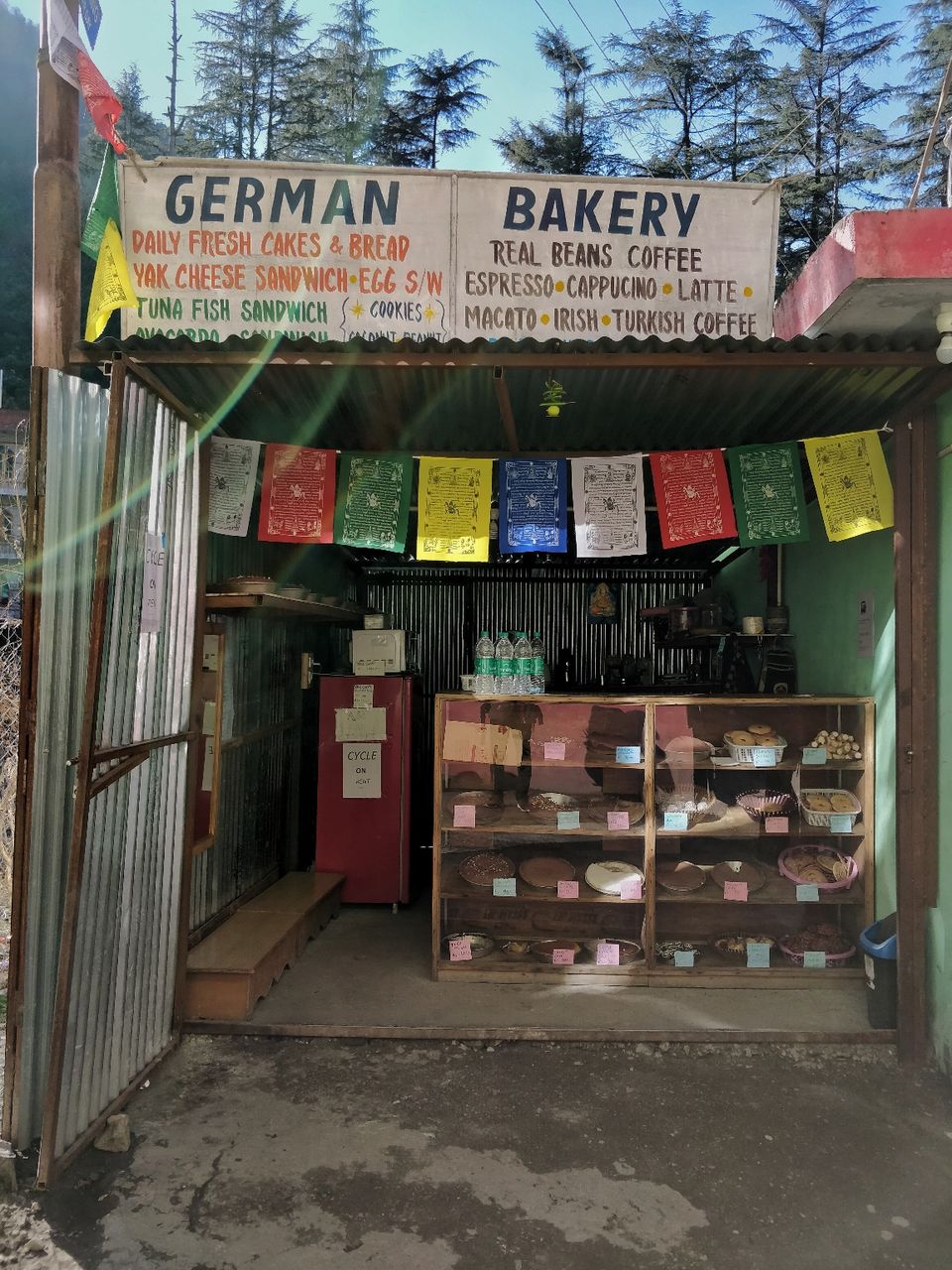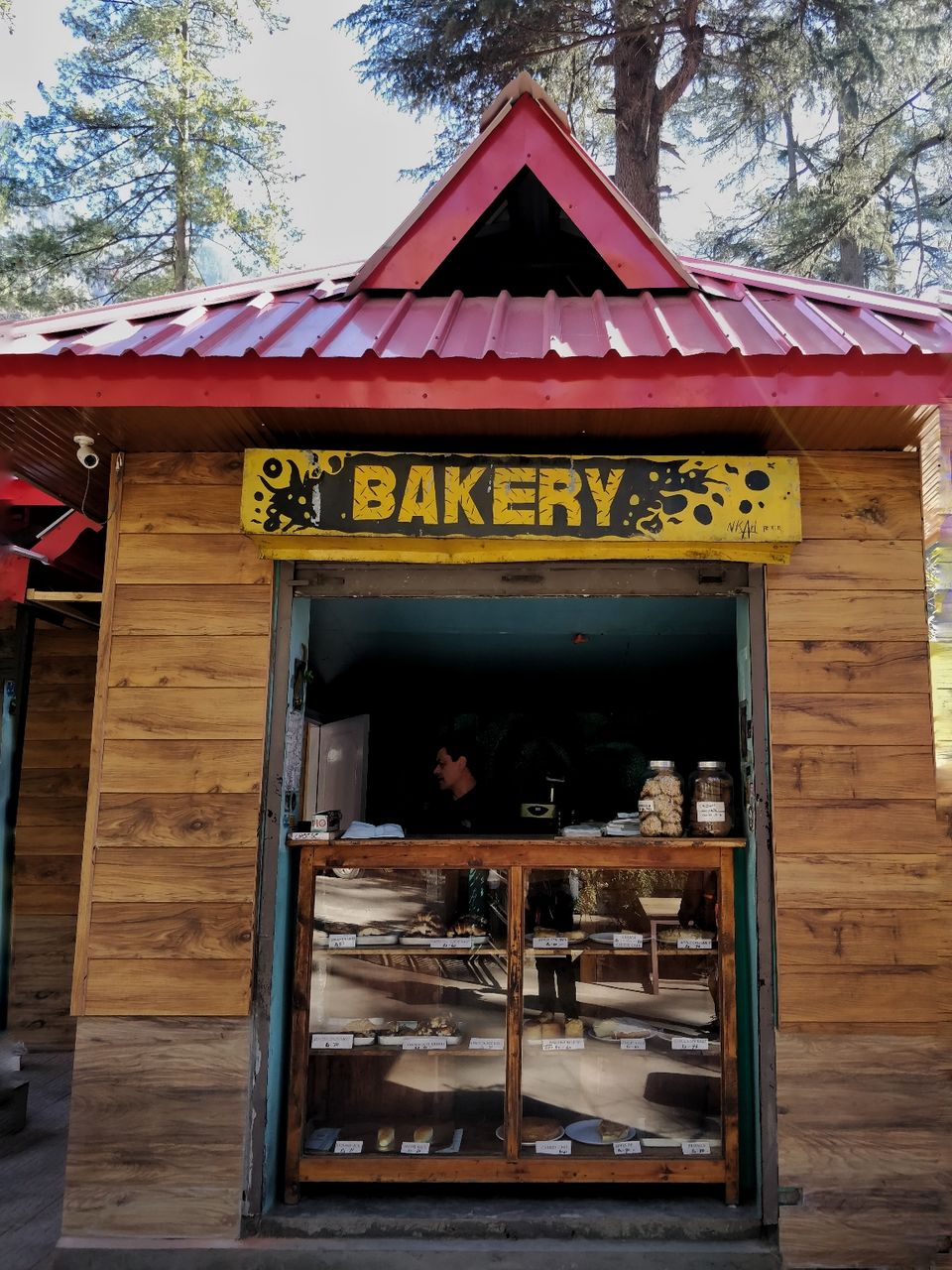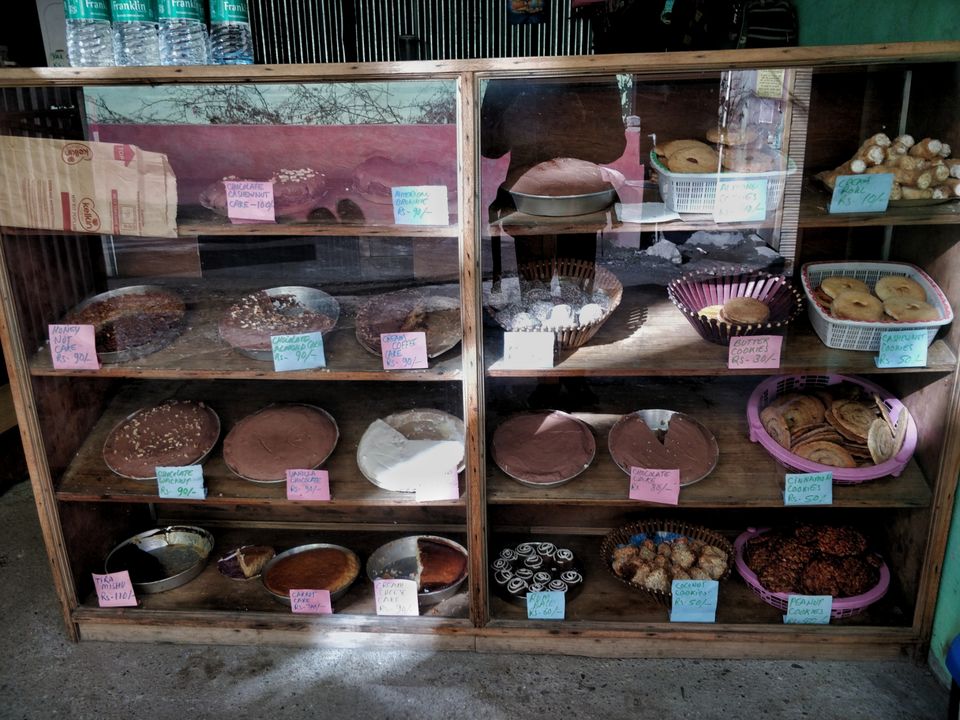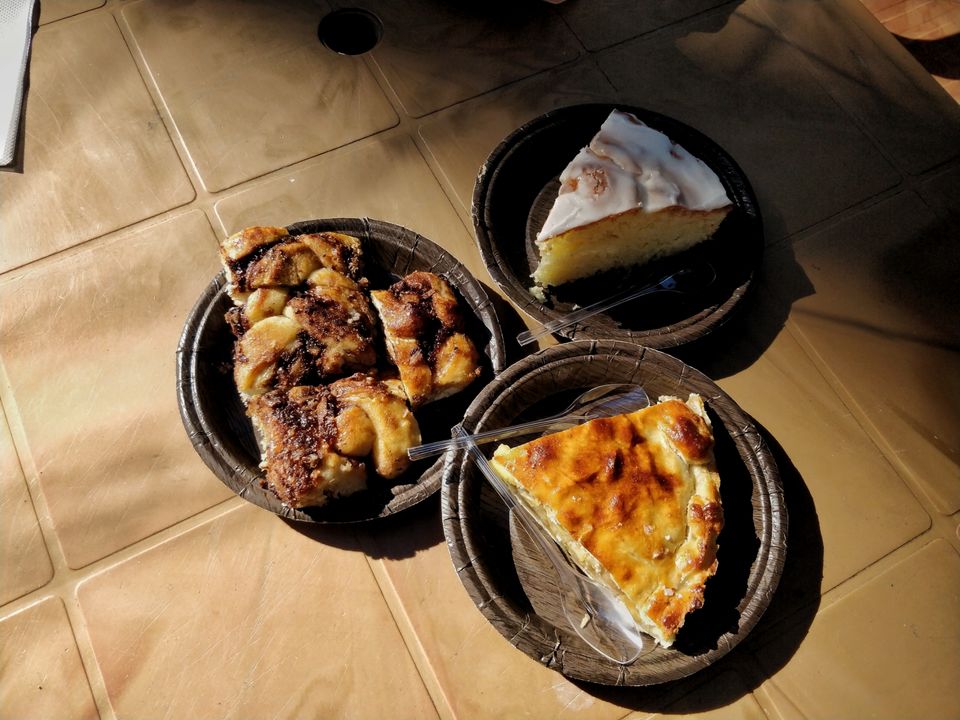 By 2:00 in the afternoon, we were already on the move to Manali.....
To be continued in the Part 3 of "Lost in Himalayas".