I had only one day in my hand before heading towards Nashik to visit the great Sula Vineyards.. Wine Capital of India. So I did not want to waste the day at all and chalked out an one day itinerary for my mumbai visit.
I would list down few places where you must go if you are in mumbai and ina rush just like me. Firstly, do not miss our pious Siddhi Vinayak Temple.. I have headed on a sunday morning and crowd was less in early hours, so start your trip with a religious note.
Then head to the Gateway Of India, see the majestic view of arabian sea and it's vastness.
After that head for a delicious lunch and I have headed to the most hyped and definitely still an old rock in mumbai food world ie LEOPOLD CAFE... it is within your budget and if a beer bug, perfect place to wind up. There are many shopping places around too.
Post my lunch, I headed to the Phoenix Market City Mall where all celeb kids and best of town shops around... Don't miss Zara and H&M stores here which are huge and by far best collection in India. There's a courtyard inside a mall, where you can chill for hours with icecream may be!!!
If you want to shop, do visit Colaba market and try bargaining well and you will get many branded stuffs at the best possible price just like Delhi's Sarojni Market.
In the evening time, visit the Taj Mahal Palace Mumbai and sip a cup of coffee or your regular hi-tea, overlooking their beautiful facade.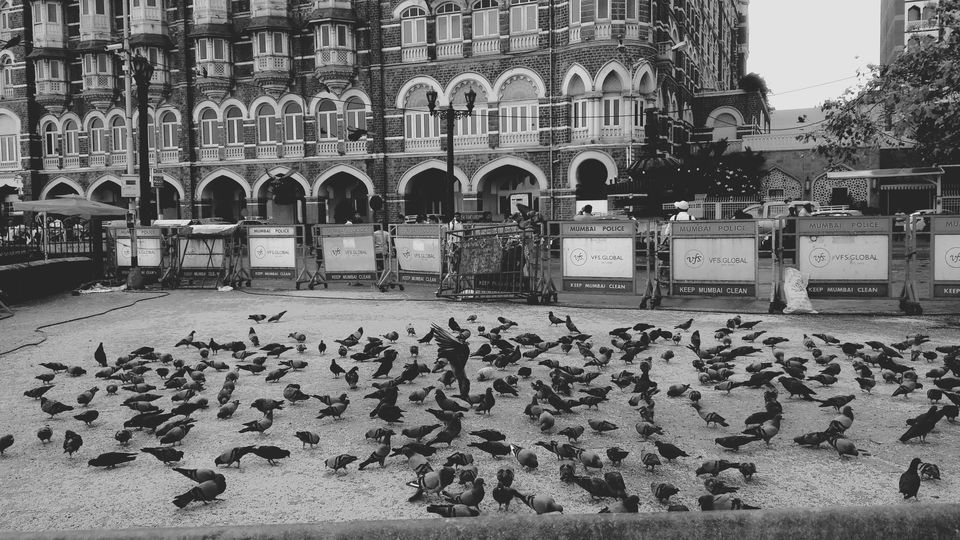 For single travelers, try staying close to the city and do not just go budgeting in such a manner,that you end up in an awful hotel. Choose a branded place to stay in and keep yourself safe in this wonderful city. Don't miss going to the Worli-Sea link.