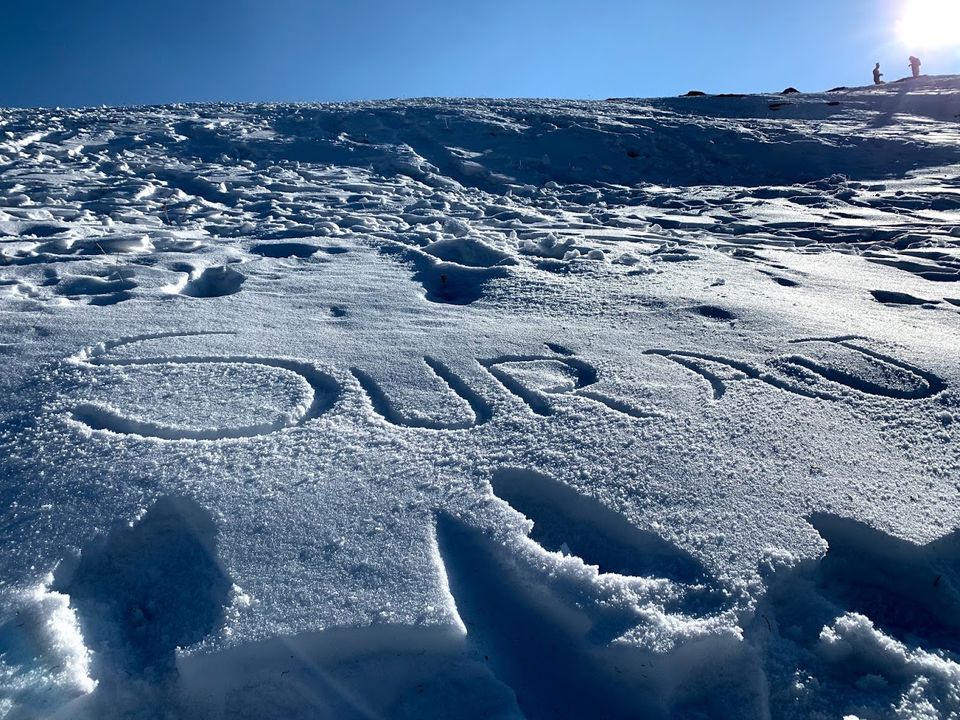 Day 1 and Day 2 are in previous post of Ranikhet-Munsyari, I suggest please read here: Ranikhet-Munsyari

Before saying adios to Munsyari some beautiful places were yet to be explored... Any guesses!!! Yuppp!! Nanda Devi Temple and Birthi Water Fall.
So at 10:30 we fueled our bike and headed to the famous Nanda Devi Temple. It is about 4-5km from Munsyari market. We reached there by 10:50 and parked our bike and car. We entered through Nanda Devi gate and clicked some photos. It's 5 mins walk to the Temple from road.
Nanda Devi temple offers a very beautiful scenery. This temple is located at top of the mountain and you can see Himalayan range from there and I must say this is very beautiful and I feel relax whenever I am near any Temple so there I was. The view from temple is so amazing that your 1hr has not gone anywhere.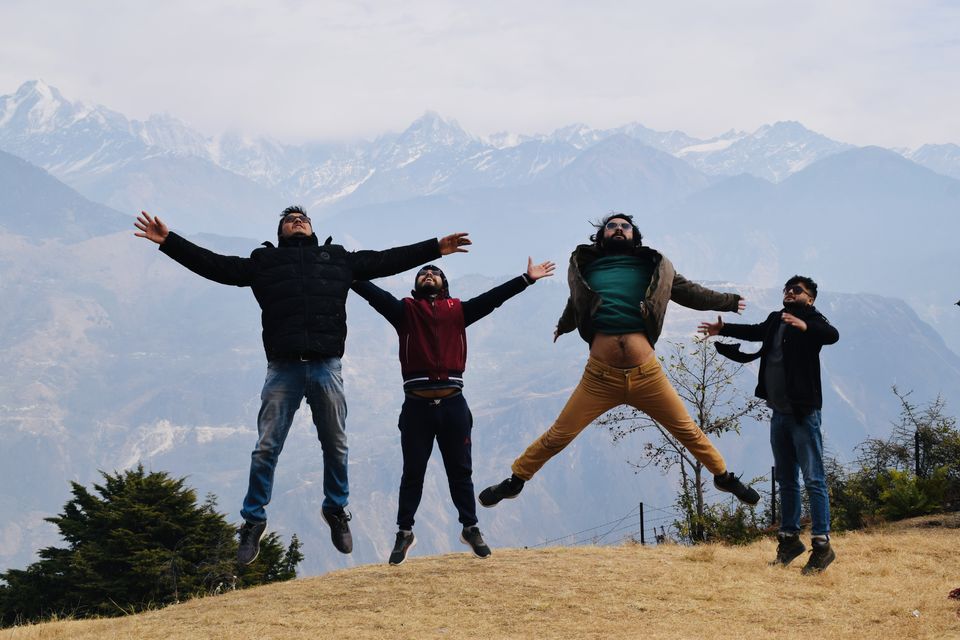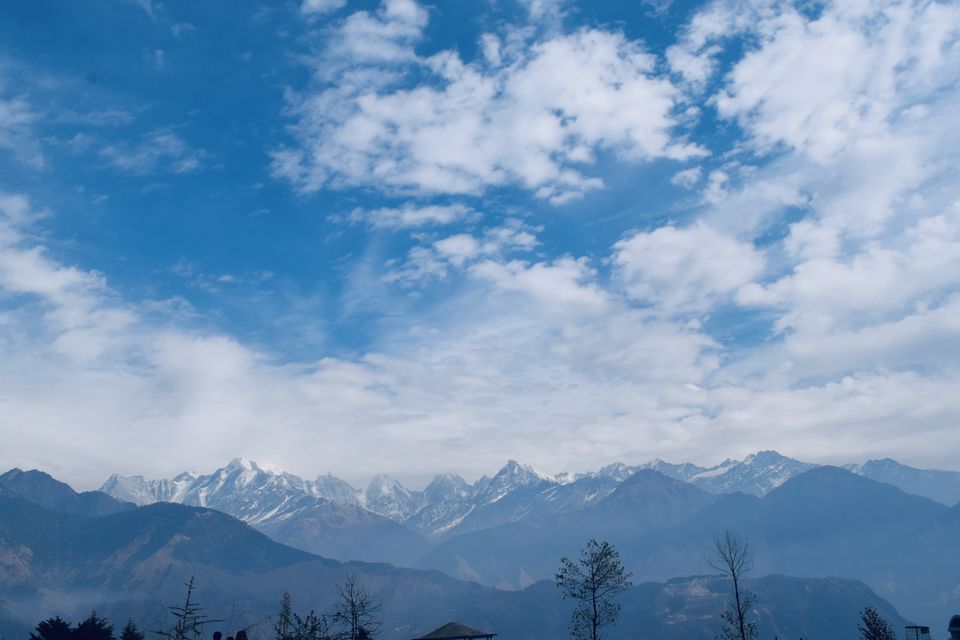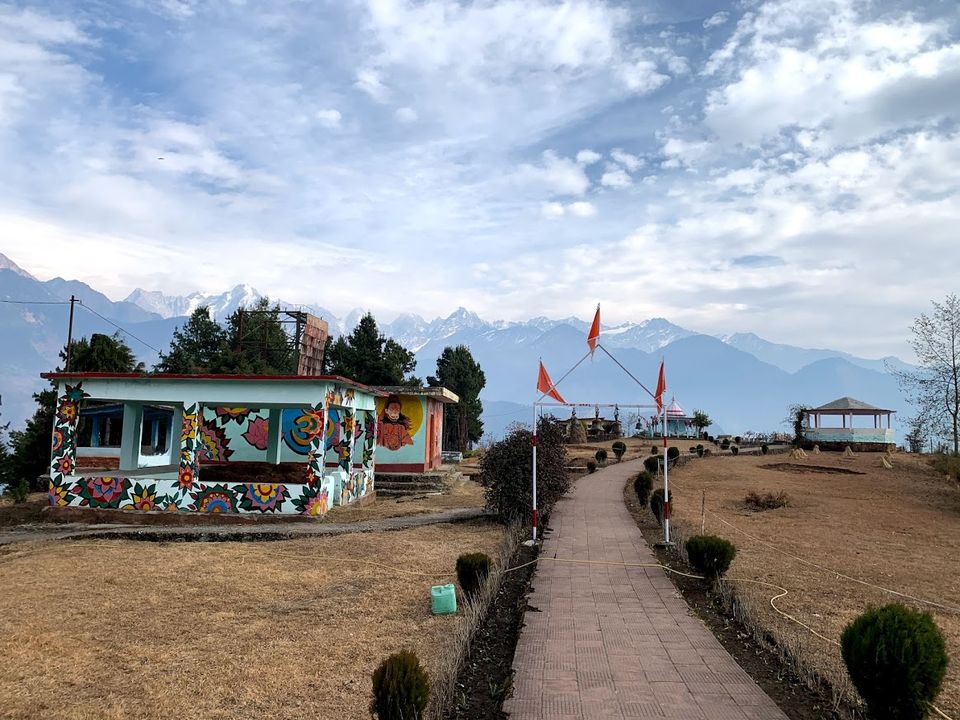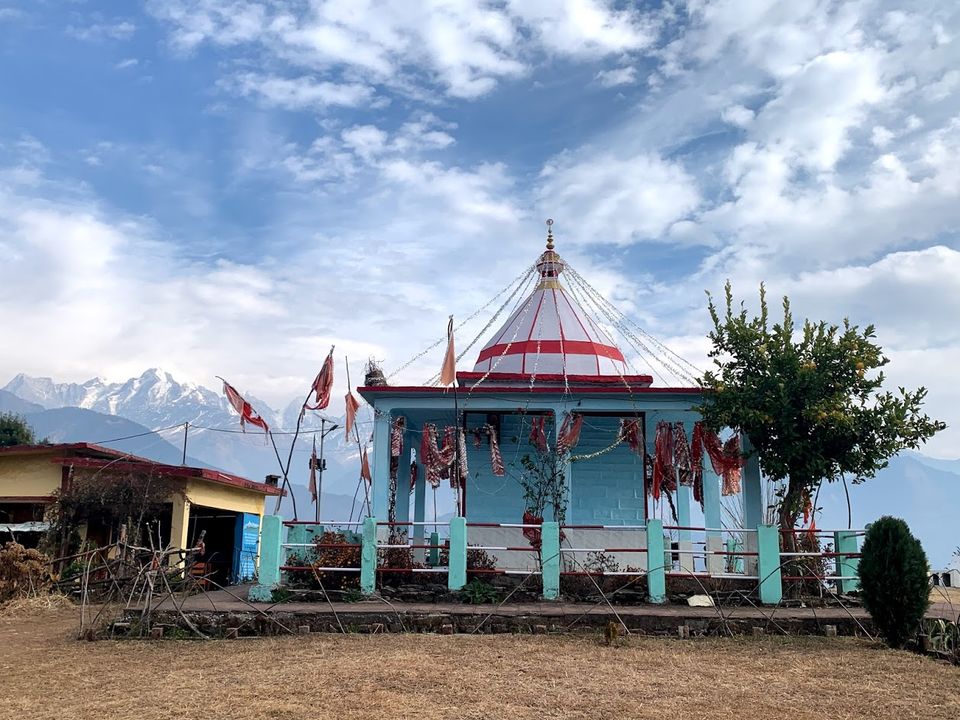 So almost 1:30hr of admiring this temple we left from there with memories. We went back to market and had our lunch there and started our journey to Birthi Water Fall.
Birthi Water Fall is about 33km from Munsyari and take 1:30hr to reach so we were there by 3pm and can be approached easily by a short trek from road. This cascading fall surges from 400 feet above sea level.
The voice of falling water to the ground is so good to hear.