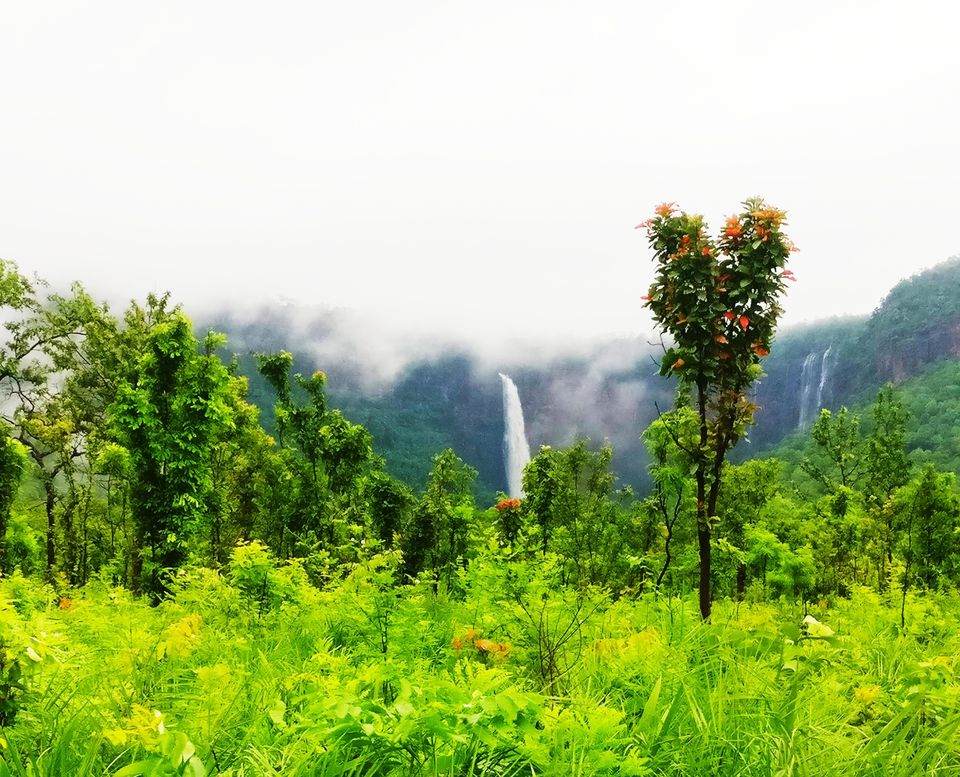 Mutyaladaara water falls also known as Gaddela saara is the hidden unexplored waterfall which is falling from a hovering 700 ft located in Telanagana Chattisgarh Border.
Its can be called as " Jog falls of Telanagana "
It is found by Locals and the Trail to reach the waterfall is not easy,hence unexplored and yet to be the Nature's Hidden secret.
How to Reach :
It is located approximately 6km from the Veerabhadravaram village of Venkatapuram Mandal in the newly created Prof Jayashankar bhupalapally district
Hyderabd to Veerabhadravaram village - 300km
Surprisingly it is 20km from Bogata waterfalls which is called as Nayagara of telanagana
You can visit both the falls in at a time.
After reaching the veerabhadravaram village you have to walk to 6km which is flat terrain to reach the falls.But you won't feel the walking as you are mesmerised by the scenic beauty of water falls and the sound of the flow of waterfall from that distance.
You can clearly see the waterfall from the village,and you have to cross small streams along the way.As your reaching the water fall your heart beat rises and the curiosity will be at peak to see the beauty as you reach close to it .
When you reach near to waterfall you have to walk against the flow to reach near to it which is bit difficult as you walk against the flow .But finally after reaching the falls you will forget all the struggle you had to reach it.