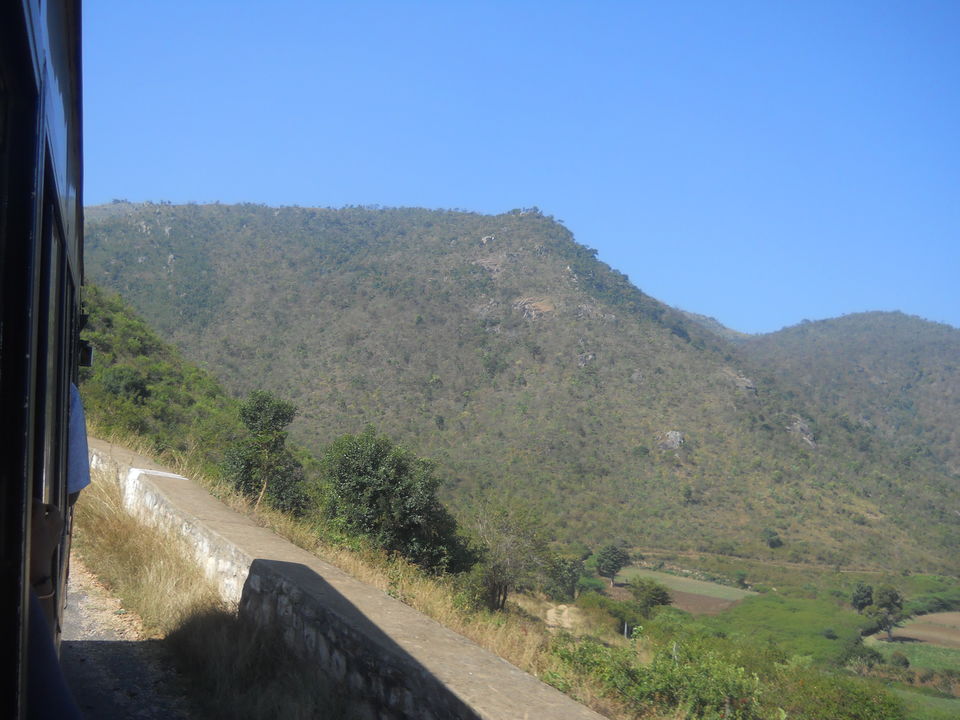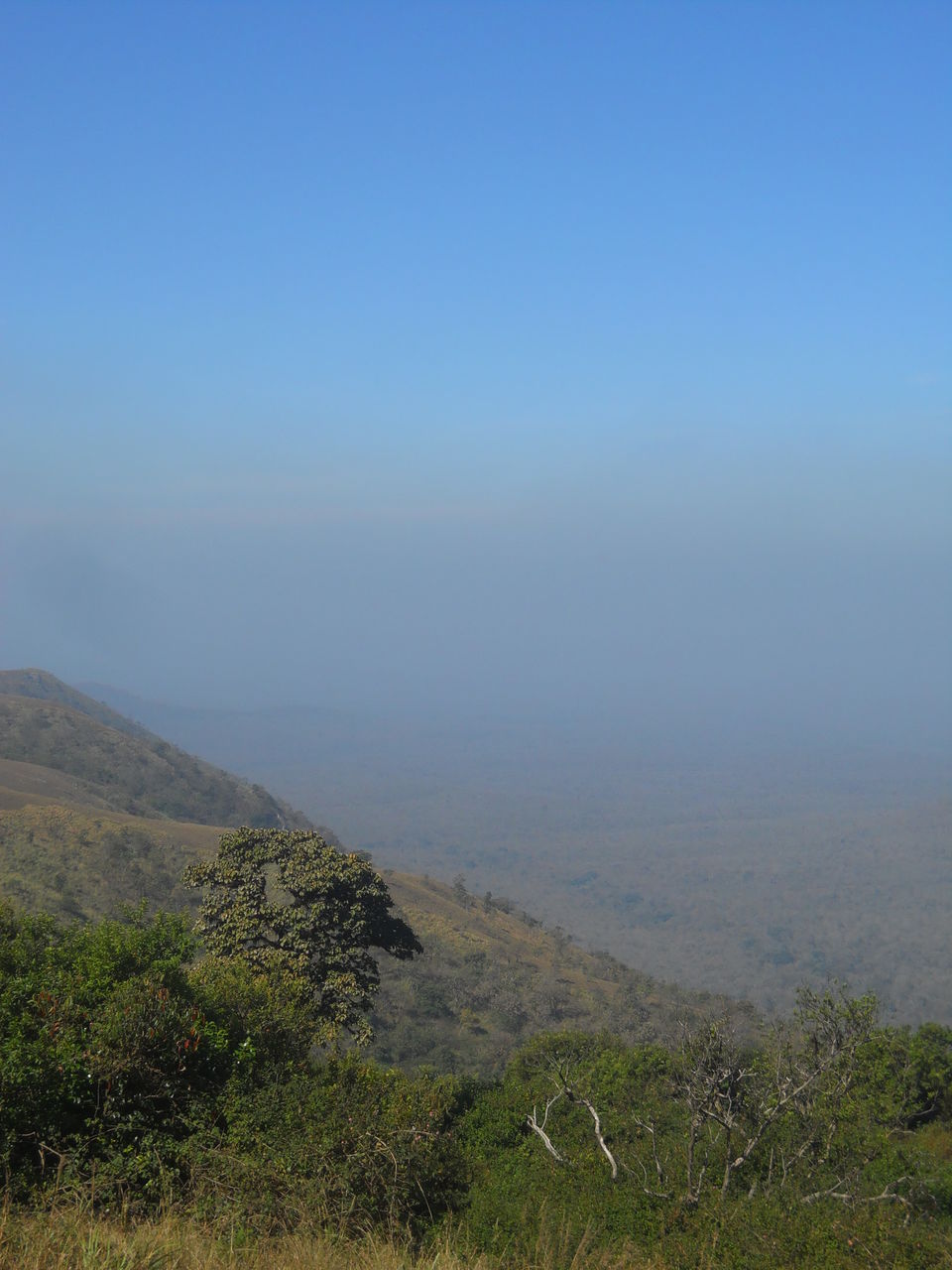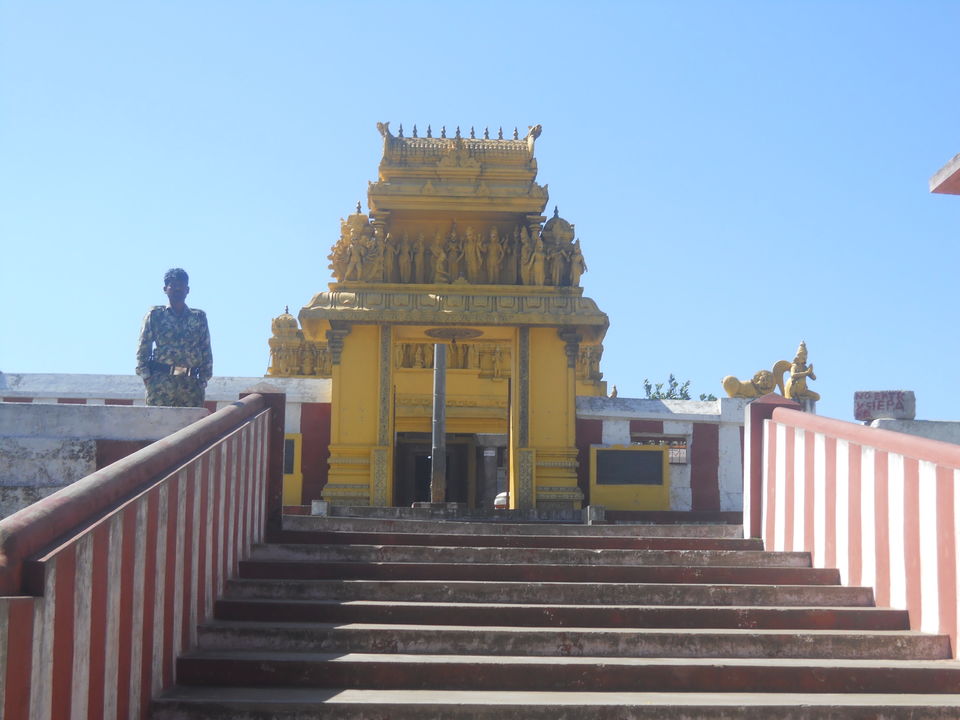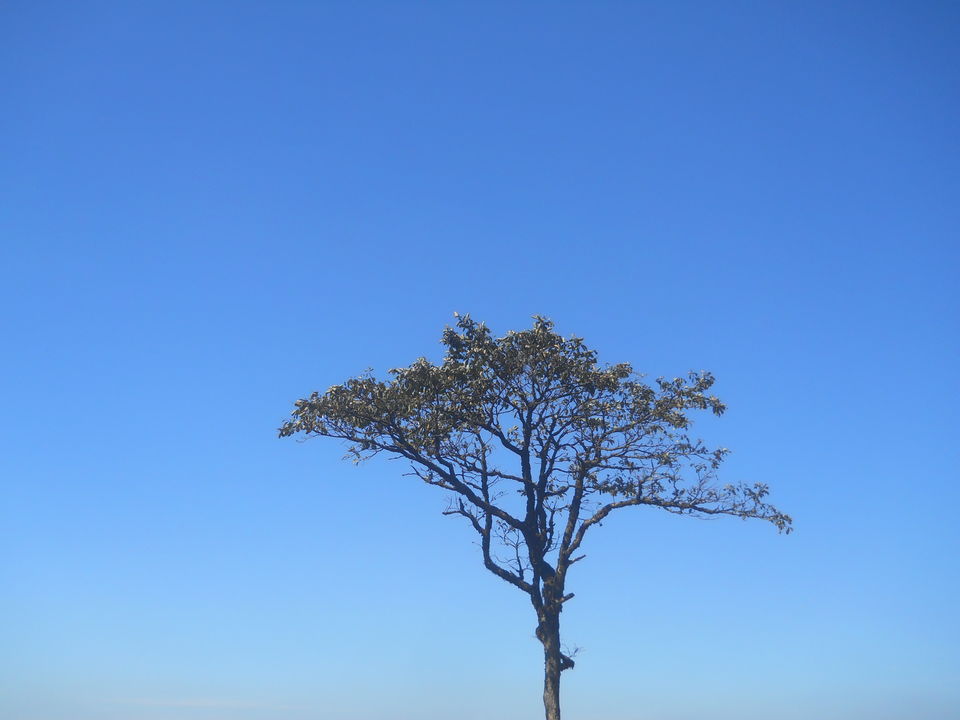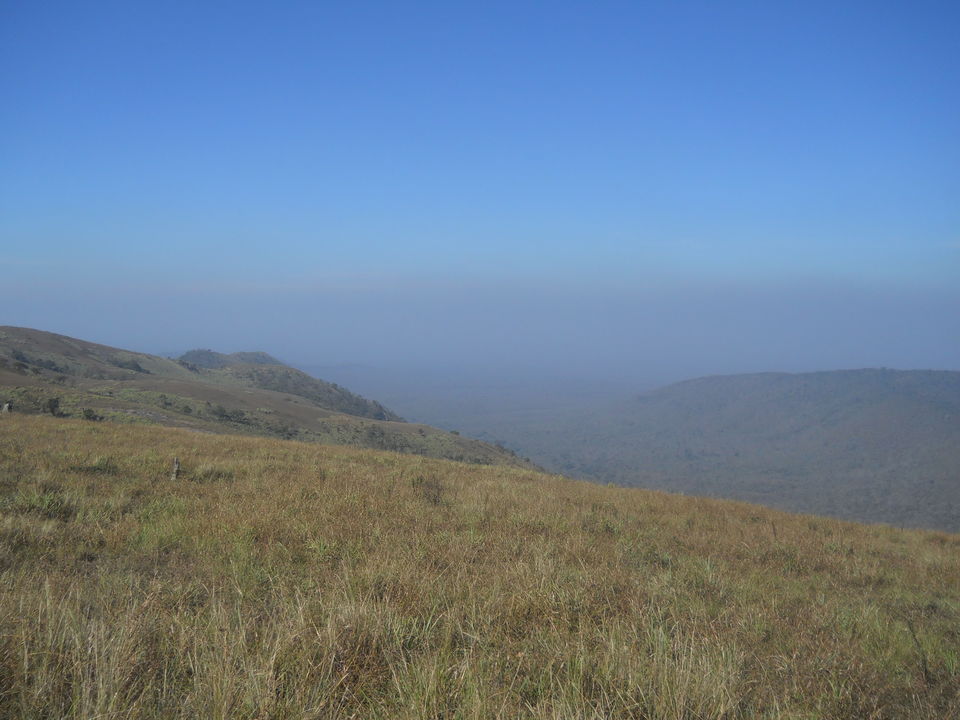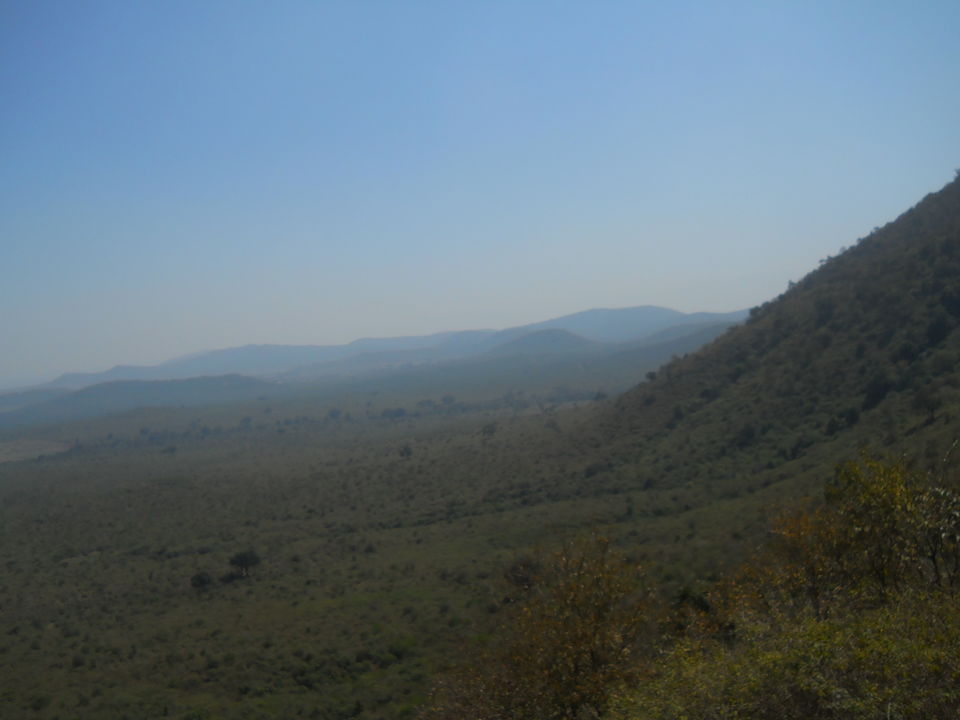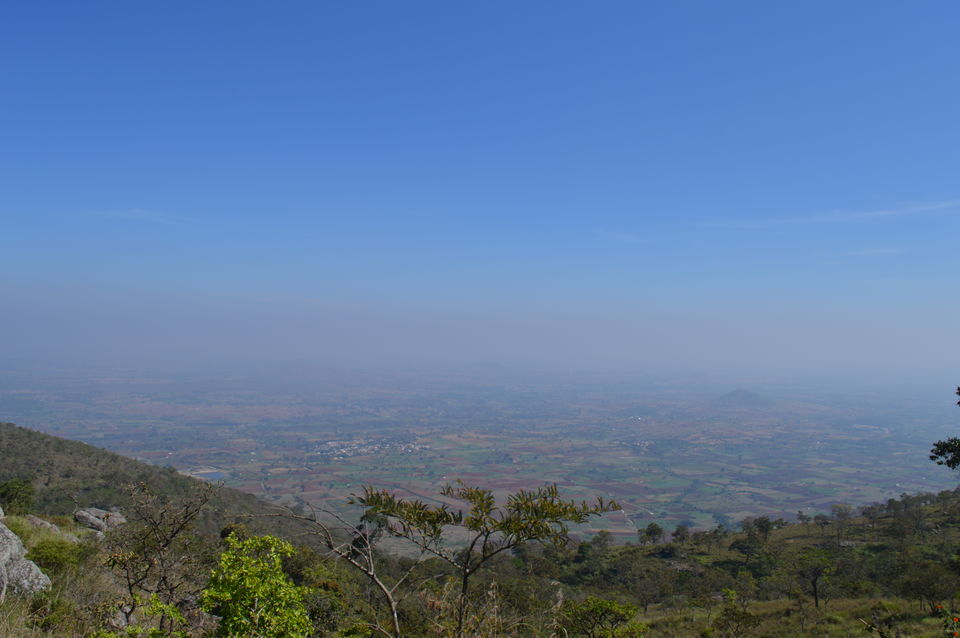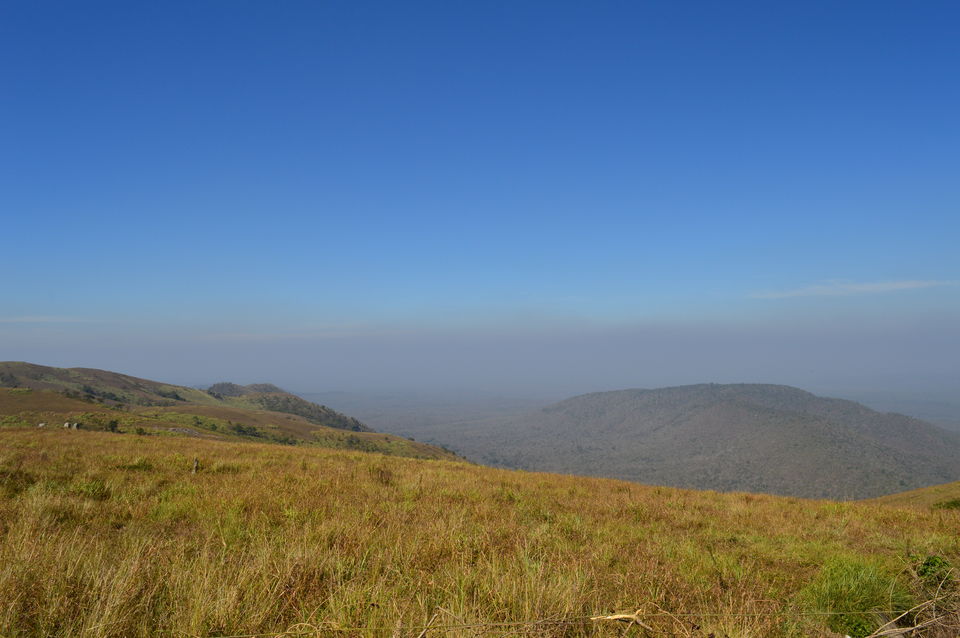 Around 230 km away from Bangalore there is a hill station with a pilgrimage touch which lies in the heart of Bandipura national Park. That place is called as "Himavad Gopalaswamy Betta (Gopalaswamy cloudy hill :P). Since it is at a height of 1450m and surrounded by forest, the place is always chill and foggy. Hence comes the name :) Even from Mysore and ooty this place will be a short and sweet getaway for a weekend :) This is a perfect solution for your thirst for nature.
A visit to this place was a sudden plan. And we were 5 people. I must say a bike ride or a self driven car would make this trip perfect :) Since no one knew driving in our gang we booked a taxi. We left by 5 am in the morning. With a break to fill our hungry stomach at Nandini on a mysore road for half an hour, we reached the place by 9.50 am. After reaching the check post, we were like " Is this really the place?". There is no clue of any fog, chillness or any amazing view point.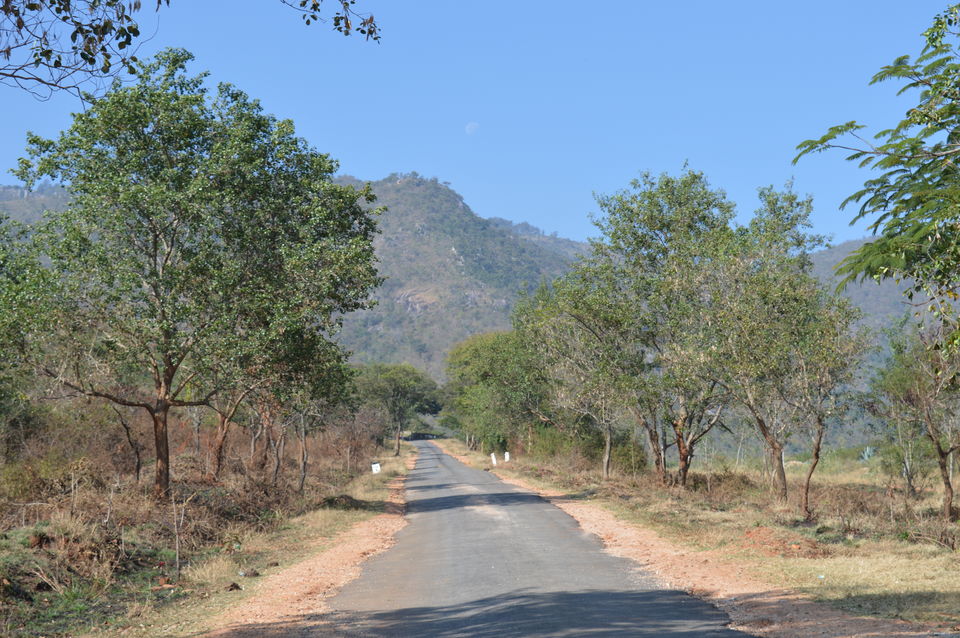 One important note about this place is that, it runs only from morning 8.30 am to eve 4 pm. And also 10 km before the destination, near check post you have to take the government bus. So whichever transport mode you take, you have to stop at the check post :) First bus is at 8.30 and then at 10/10.30 based on the crowd. So with the gap of half an hour to one hour buses will be there. And the cost is just 20 rs per head for one way. The bus waits for half an hour near the temple. But there is no rules that you have to return in the same bus.
Anyway as there were enough people to fill the bus, the clumsy bus journey started before 10.30 only :) When the bus entered the hill, the surrounding view started to pop out :P The view was amazing. It makes you keep staring at it :)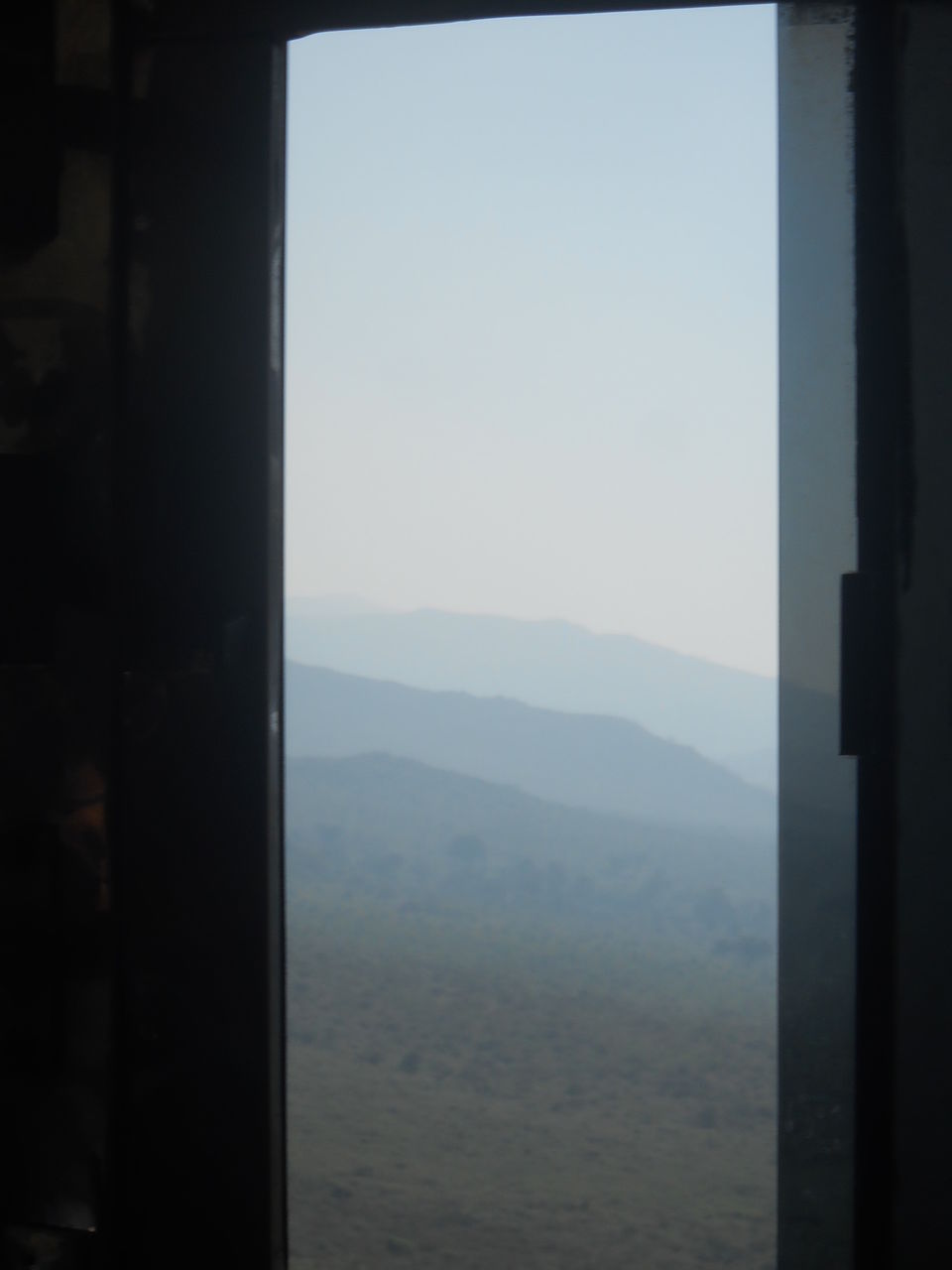 After 10 to 15 min, our staring process was broken as the bus stopped at the destination. I would say this was the cleanest temple i have seen till now. I could not spot a single plastic cover. I guess the reason for this would be the restriction of own vehicle :P
Since the number of people is restricted to bus capacity, there was not much crowd and hence peaceful :D May be that is why i liked this place more than Nandi Hills :) Of course now i can say that the place justifies its name :) It was chill also. And the surrounding hill was covered with fog or i guess cloud. Whatever it was, it looked like there was a white cotton cloth covering the hill giving protection from the chill :P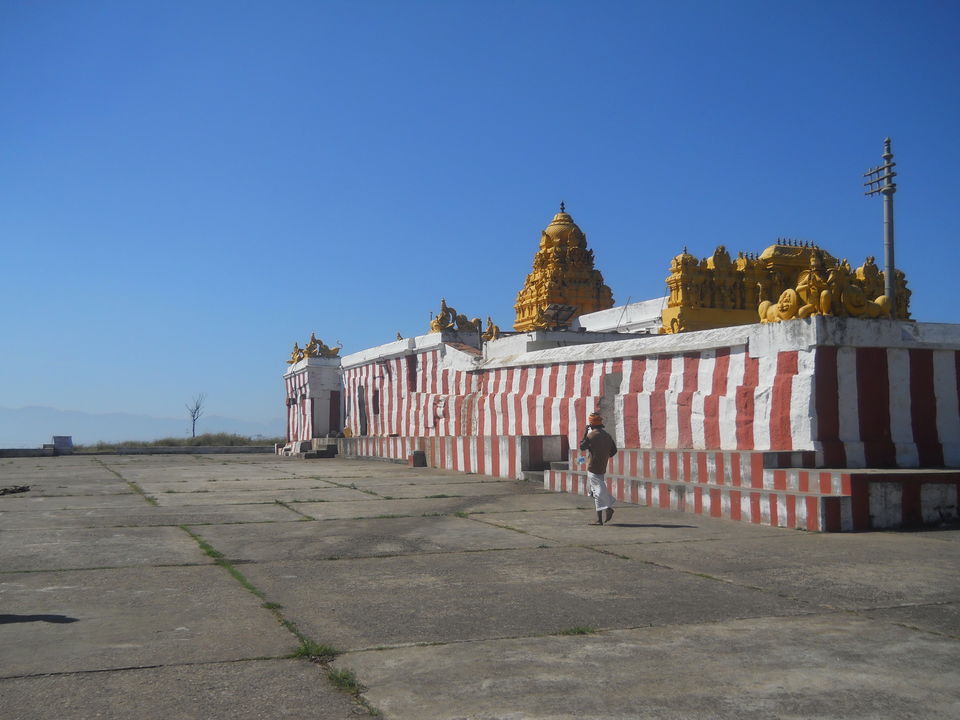 Oh! How can a trip complete without pics :P We did photography session for half an hour. And of course we took the next bus to have more time with us :) This place which is surrounded by the forest is one of the perfect place to get away from the concrete forest. Nature lovers must visit this place. You will be immersed in the calmness of the place. I would say it was a visual treat. Have some "Me time" to throw your stress and to get peace :) After drinking enough peace from the nature, we came back with a satisfied smile on our face.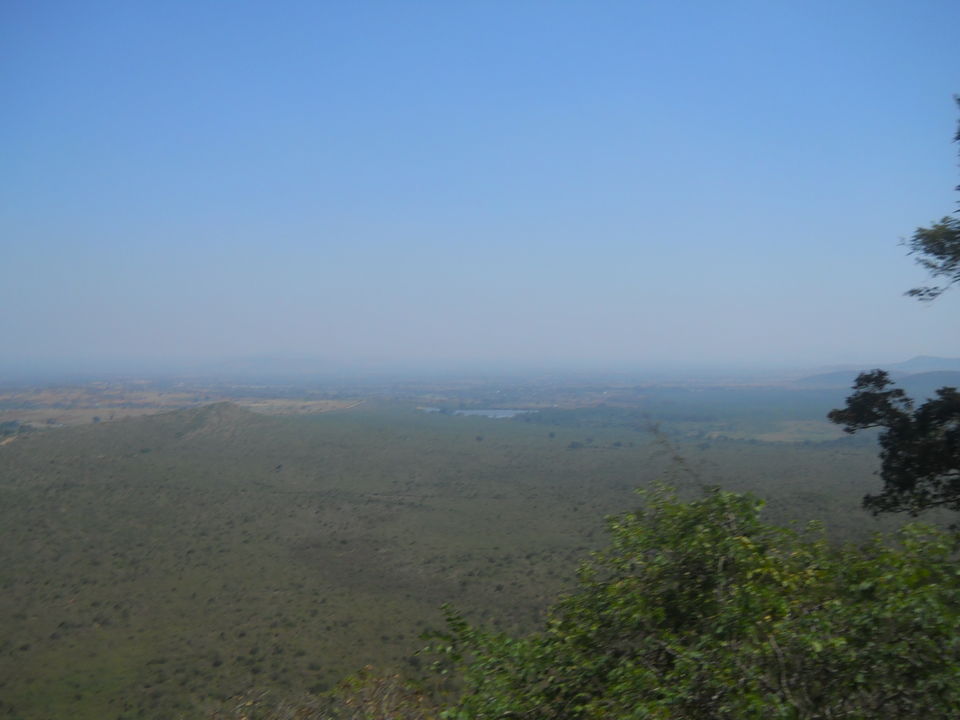 When we reached the check post it was around 12.30 pm. And to our surprise there was long queue waiting for the bus :P So i would suggest to reach the place early and catch the first bus to avoid the sun as well as the crowd :) Also if you are a wildlife admirer you can do the safari in Bandipura National Park in the second half of the day. This hill is one such place for which i had a second thought for writing. I mean i want people to know about this place and enjoy the serenity of nature. But also i don't want this place to get popular and crowded like Nandi Hills. But i guess and i hope the restriction on vehicle keeps this place always under control :P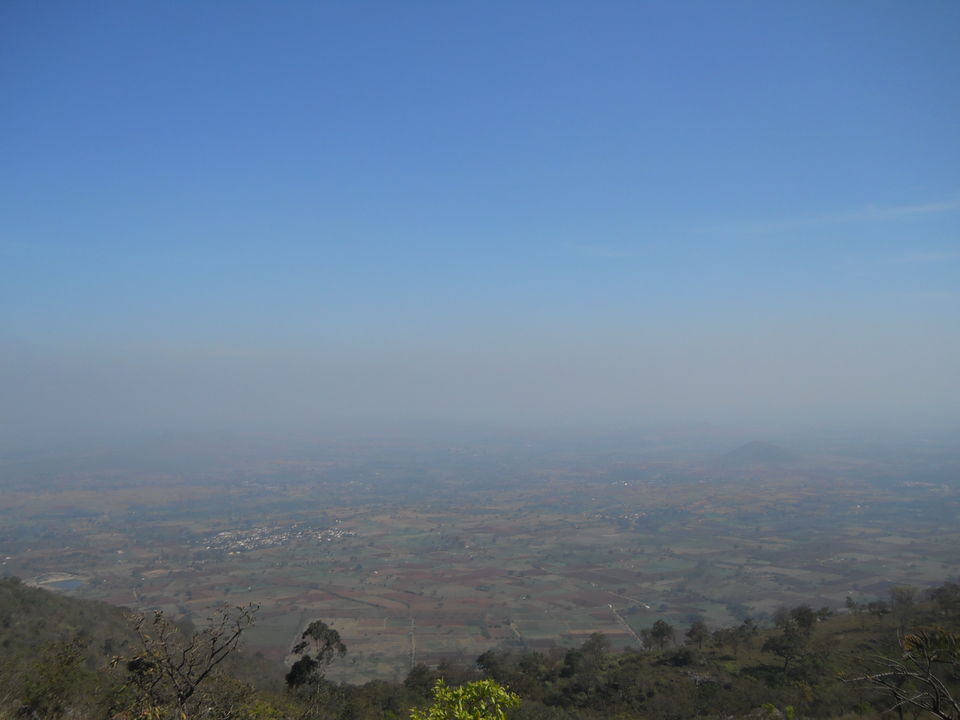 So my take on this place will be "Peaceful day on a hill surrounded by a forest away from the concrete forest".