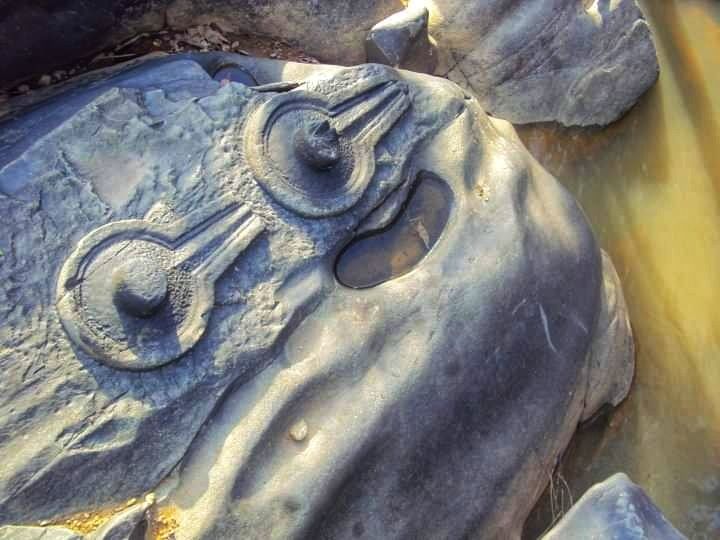 Sahasralinga is situated around 14 km from Sirsi of Uttara Kannada District (previously known as Karwar Dst) .
One can travel by their personal vehicles as there is ample parking space at Sahasralinga and a very good road are built to reach there so even bikes can be preferable and can enjoy the lush green view on both sides of the road
There is public busses travelling from Sirsi to Yellapura and get down at Barani or vice versa as Yellapur falls on NH52 while coming from Hubli or Ankola .
You can even take an auto rickshaw (tuk tuk) or walk down to Sahasralinga which is 1.5 km from the bus stop.
Sahasralinga is a pilgrimage place, 14 km from the Sirsi Taluk of Karnataka state in India.
It is in the river Shalmala and is famous for being the location where around a thousand lingas are carved on rocks in the river and on its banks.
As per the history these Shiva Lingas were built under the patronage of Sadashivarayavarma, king of the Sirsi kingdom (1678-1718).
For Hindu religion Linga is a symbol of worship of the Lord Shiva. On the auspicious day of Mahashivaratri thousands of pilgrims from karnataka visit Sahasralinga to offer their prayers to Shiva. During Mahashivaratri there is lots of public buses arranged at regular intervals for the devotees to reach the location and offer their prayers .
There are many Basava/ Nandi (bulls) which are carved in front of the Shivalingas.
During monsoon all these Shiv Lingas are submerged under the water and is very dangerous to get into the river.
By the time monsoon starts to slow down in the month of September the Shiv Lingas are visible.
For the near by locals staying around Sahasralinga is like a weekend spot for swimming or to enjoy the forest and greenery.
There is a small grocery and restaurant for people to quench thirst or have cup of coffee or tea with local delicacies