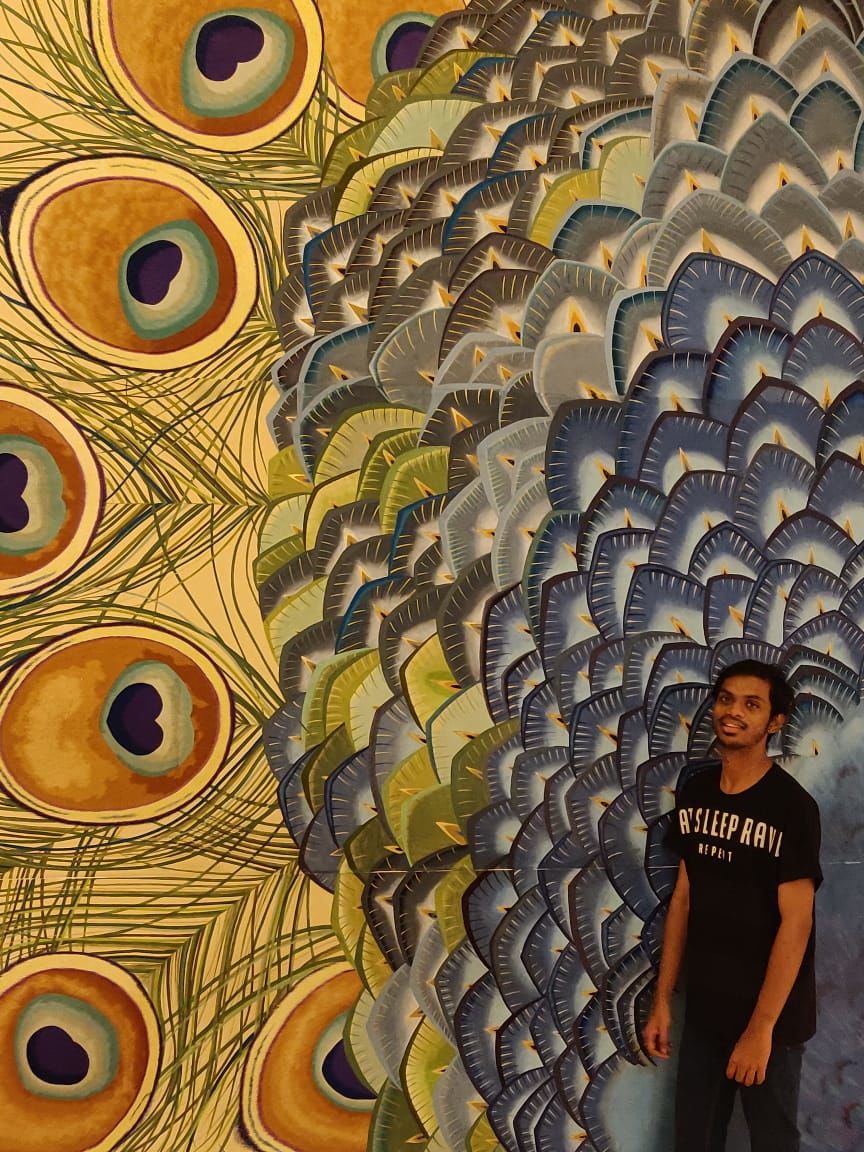 After a hectic day at work I reached home by 8.30pm and felt a bit relief as it was Friday night. I have planned to finish my remaining office work by late night and decided not to touch laptop on weekend.
All of a sudden one of my friend texted us that she is in Chennai for a couple of days and let's meet up tomorrow. I was like why not now? at first, we planned for a movie and a long drive. But my another friend who is supposed to join us is still in the office and was not interested for a movie. So, we were unplanned and had no idea about the night.
Around 11, Alex hopped in on the way and we headed straight to Porur where another friend of mine resides. I was so happy to see her after a three-month gap. She was starving badly so we decided to head nearby restaurant and eat whatever is available at this time. But Luckily, we found a restaurant called Faizee where we had damn tasty biriyani and shawarma after ages.
After such delicious dinner we got into the car and were looking for some ice-cream parlor in Zomato, as it was already 2am most of the restaurants and parlors were shut down, when I was scrolling through restaurants all of a sudden I found ITC Grand Chola its Open and we decided to head there from porur.
The roads where empty and dark all the way, and yes I did touch 100kmph near porur Bridge in Nano car, it was exciting and so pleasant to drive at that time of night, one of the best nights in the recent times.
We reached ITC around 2.20am and you need to drive all the way in for the restaurant. Yes, it is damn big! After we got into the hotel we were gazing for restaurant open at that time. I was pretty sure one of the restaurants here runs for 24hours. It did take us sometime to find the restaurant as the place it's really huge.
We were quite surprised when we got into the restaurant as there were so many people and only 5-6 tables where empty, though it was unusual time. I taught only we are retarded to be at that place at that time but I was definitely wrong. The restaurant had all the standards of being a star hotel right from the table to dishes and Obviously the prices. As I open up the menu card I could find only 4digits mrp on all the dishes, do you believe kathirikai poriyal rice cost 1140 here! I turned up to the last page and found Beverages & ice-cream's finally for which we were wondering all the night.
We ordered hot chocolate and Choco milkshake, Hot chocolate was so delicious and mouthwatering at the same time milkshake sucked. We were there for nearly 2hours and had lot of conversations and shot mini videos to mix it up as a vlog.
Around 4 we headed to marina Beach to witness beautiful sunrise, we reached there within 15minutes and decided to take a nap in the car for an hour. Later, we woke up by 5.55am the view was so alluring to our eyes, we walked up to sea, clicked few photos and left back to our houses.
It was a well splendid night, much exciting and altogether a new experience.
Each and every minute values in your life. Travel according by time and the rest is history as the past.
-Asish Krishna