Secluded from the world, protecting the biodiversity along the hillside. Meghalaya is sure to cast a spell on you with the rocky terrains, breathtaking waterfalls and some of the largest caves. Meghalaya is blessed with unique flora and fauna. If you want to explore the awesome wildlife and natural splendour the Nokrek National Park is ideal. This place is India is home to the extremely rare species, Red Panda.
Nokrek National Park is a haven for biodiversity. Located in the beautiful and serene Garo Hills of Meghalaya, this national park lures nature and wildlife lovers around the year. This place enjoys a perfect climate for the species of wildlife, flora and fauna to survive. The Nokrek National Park and Biosphere Reserve are approximately 2 km from Tura peak. Nokrek is the highest peak in Garo Hills and is an originating point of many rivers and streams, including the River Simsang. The National park is home to different species of wild animals including Elephants and Hoolock Gibbons. UNESCO added this National park to its list of Biosphere Reserve in the year 2009. The total area of the park is approximately 47.48 sq Km. The park is home to herds of wild elephants, rare varieties of birds and pheasants, besides rare orchids. Other animals that can be spotted in the park are tigers, eight species of cats including the marbled cat, the rare stump-tailed macaque, the pig-tailed macaque, Hoolock Gibbons and seven species of primates. The national park has strict rules for exploring the core area. The terrain of the national park is predominantly hilly.
Things to Know:
• It is home to the extremely rare Red Panda. The presence of Red Panda here has got the world wondering. The park is also home to many rare and endangered species including the clouded leopard, Jungle Cat, Serow, Giant flying squirrel, wild buffalo etc.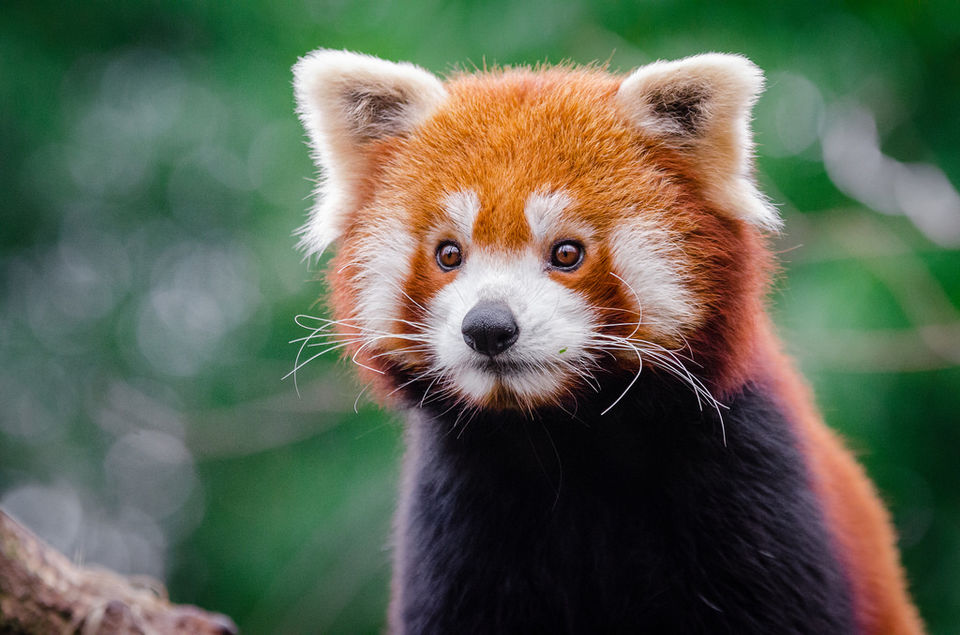 • The park has thick vegetation and has a very moist and warm ambience which is why the place is full of leeches. So, make sure you cover yourself properly and dress accordingly.
• It is advisable to bring your own food and water. The park has a small canteen at the entrance for visitors, but the food options are very limited.
• The nearby Ronbang Dare Waterfalls is worth a visit. You can also head to places like Siju Cave and Napak Lake.
• This National park is considered to be an ideal spot for bird watchers. The bird species found here include green pigeons, hornbill, pheasants, peacocks etc.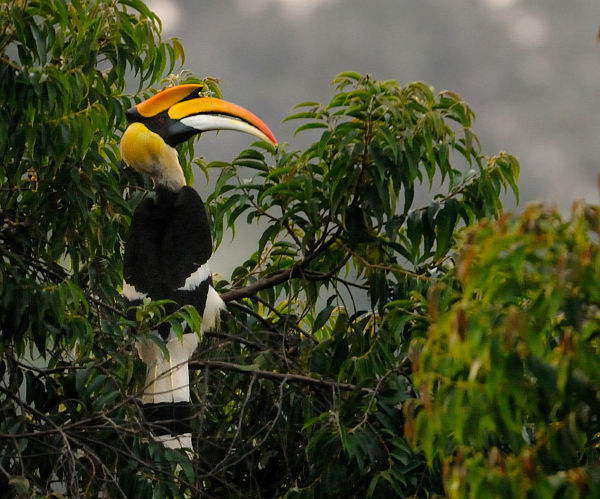 • Memang Narang is an orange species is majorly seen in this forest.
• Camping, trekking, bird watching and observing wild elephants in their natural habitat are some of the best activities one can do here.
• There are no jeep/elephant safaris at Nokrek, you can explore it only by trekking. Hire a guide and explore the place.
Best Time to Visit
The National Park is open throughout the year. However, the best time to visit is from October-May.
Getting There:
Here is how you can reach Nokrek National Park:
By Air: The Nearest Airport is Guwahati which is almost 140kms away. Guwahati airport is well connected by road network to Nokrek National Park.
By Train: Nearest railway station is Guwahati railway station, about 160 Km from the Nokrek National Park.
By Road: Nokrek National Park is well connected to major cities and places by road network. There are a number of government and privately operated vehicles that go to Nokrek National Park at frequent intervals.
Accommodation
No accommodation facility is available at Nokrek National Park. The nearest town to the national park is William Nagar at a distance of 15kms and Tura is also nearby. Several budget hotels and mid-range lodges are available for accommodation in these two cities.
Tell us your wildlife experiences .Share your story on Tripoto.
Watch some interesting travel videos on Tripoto's Youtube Channel.
Frequent Searches Leading To This Page:-
meghalaya national parks, 7 day trip to meghalaya, Meghalaya holiday packages with airfare, itinerary in Meghalaya 4N/5D, plan your Meghalaya tour