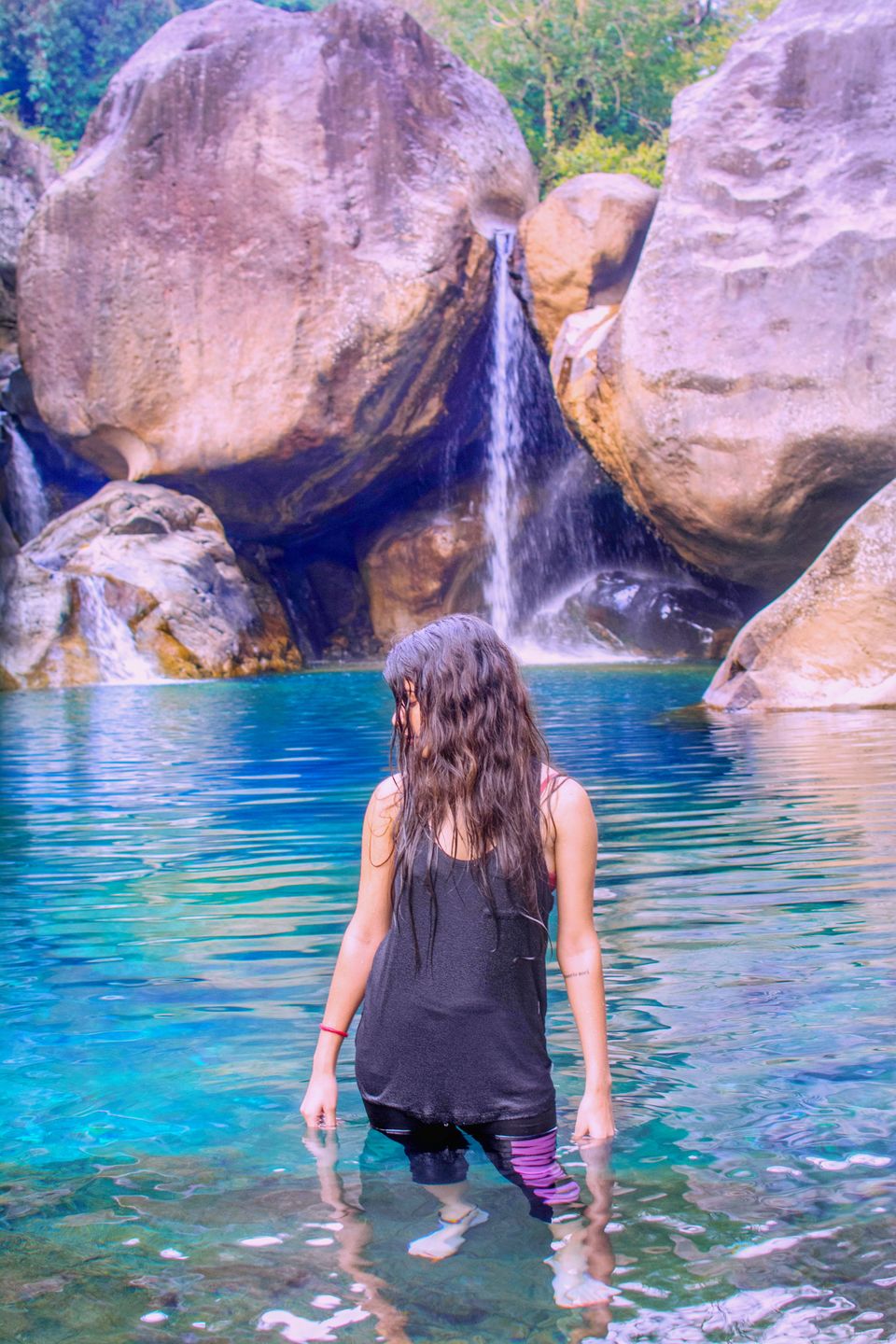 This is the second part of North East blog which has our adventures of Meghalaya. To read first part, Tawang Valley, click here.
The next day we left from Guwahati early morning for Cherrapunji. It has some very Amazing waterfalls like NohKaLikai falls, Dainthlen falls, Nohsngithiang falls, Kynrem falls etc.
Our new driver bhaiya was an amazing companion for a perfect trip. He not only took us to interesting places but also bargained for us and got a some discounts. (realised?)
We visited NohKaLikai fall, but I did not find it very exciting as it is not in its natural state.It ahs been tamed by building barriers to make it accessible for public.
We explored Cherapunjee and left for our next stop after lunch. We were very excited for next stop and it was the famous most transparent river, The Umngot river, in Dawki. One can even see the riverbed.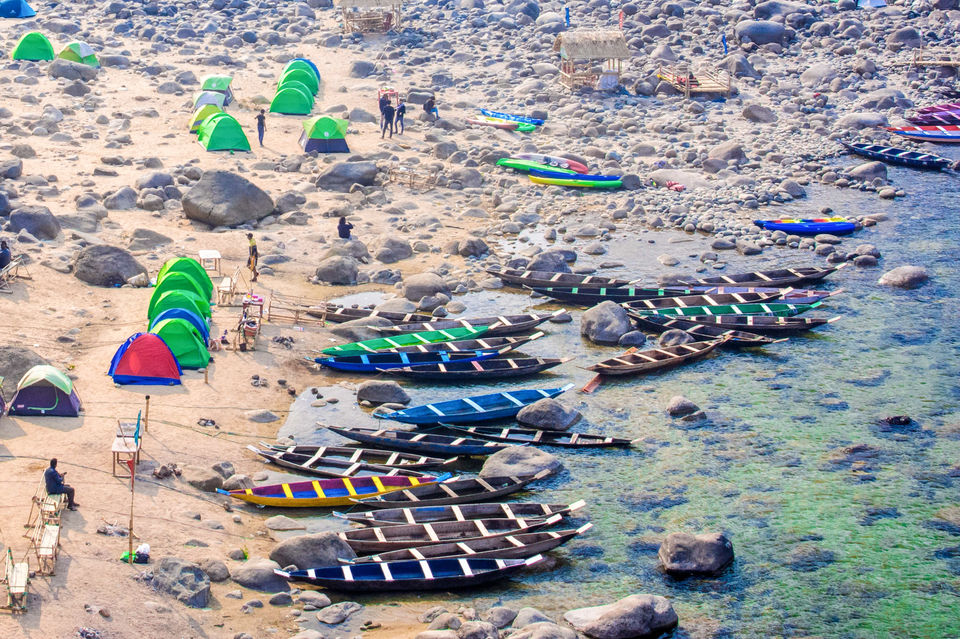 We decided to do riverside camping. It costed ₹ 500 per person but a little more bargain could have helped.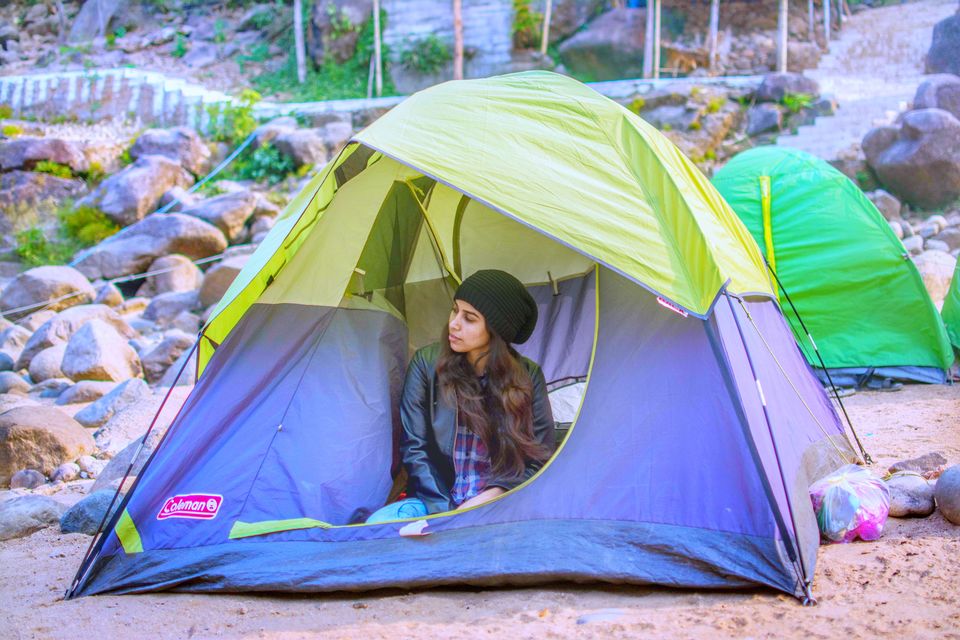 The river has a suspension bridge which gives the panoramic view of the place. One can camp at either side of the river.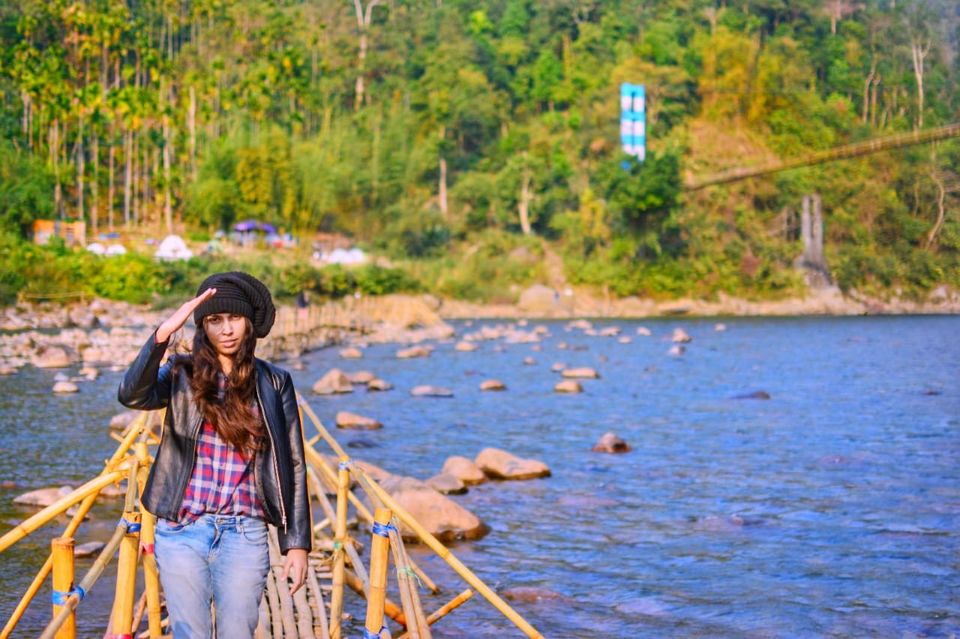 We had bonfire lit just outside our tent. We talked to people around, listened peaceful songs, gazed at the stars and made some interesting new friends.
The next day we had to leave for the famous double decker living root Bridge, in Nongriat. It takes around 3 hours from Dawki to reach the starting point of Nongriat trek.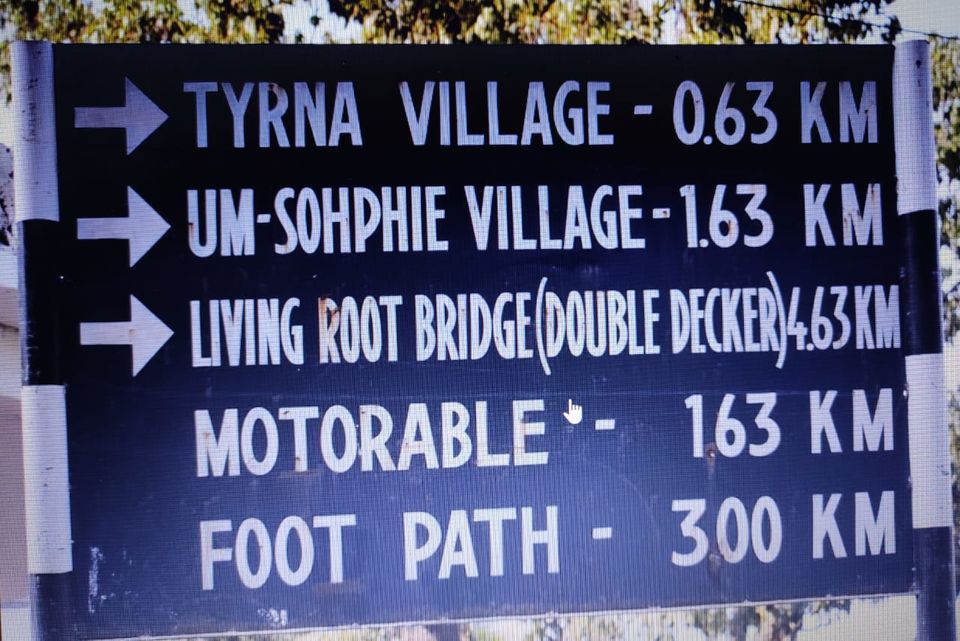 From the starting point, it is around 5 km of trekking. Most of the part of the trek has cemented stairs. It is well marked as well, there is no need of guide. At the starting point, parking options are available. One can park vehicle here, trek to Nongriat and come back the next day.
On the way we found this beautiful little waterfall. Even after the cold weather and not having any spare clothes we jumped in and enjoyed the freshness. just look at it!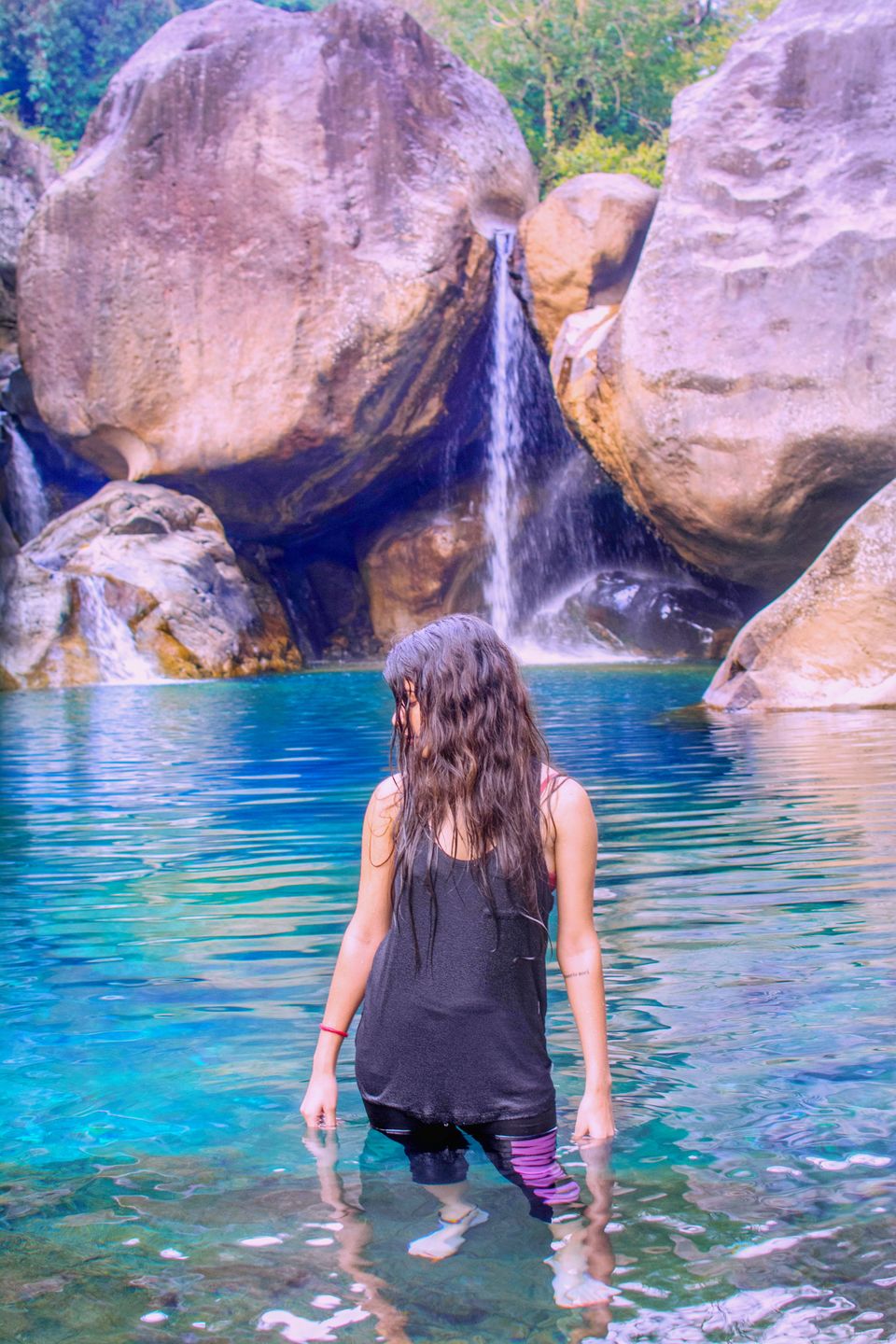 After reaching Nongriat village, we took one Home stay which costed ₹ 300 per person. Full of surprise, we explored the natural living root bridge. Totally a wonder!
In the night, we sat under the stars, played poker, ate local food and talked to local kids.
The warm welcome you will receive from these strangers will melt your heart.
The next day, we had to leave for "Rainbow waterfall". This is the most exciting and most beautiful part of this entire trip. Not all of the tourists who visit natural root bridge, go to this fall. Also, you will not find this in the itinerary of travel packages. It takes around 1-2 hours from Double-Decker bridge to reach here. One should leave early in the morning to see sunrise and rainbow forming with the sunlight. Sheer Beauty!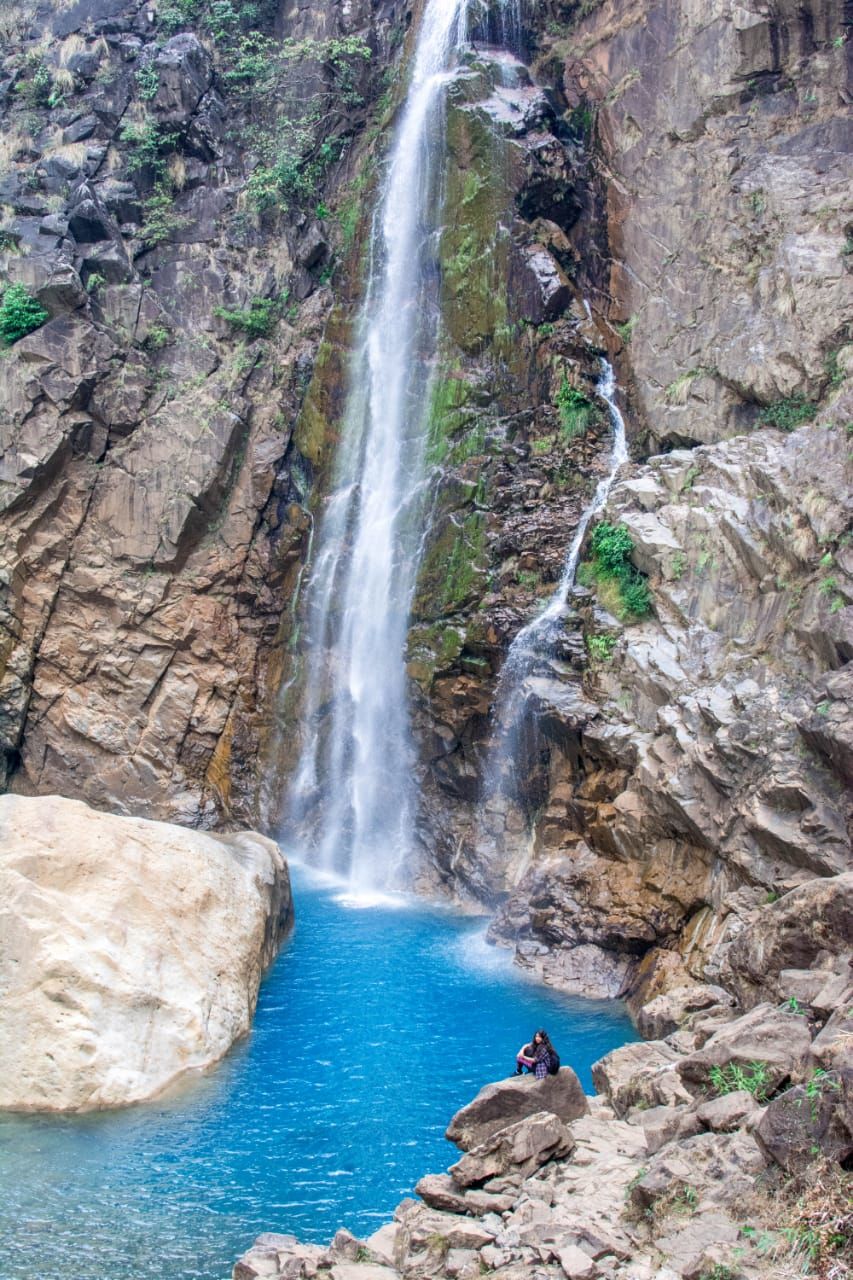 Never have I ever, seen anything so pure, pristine and beautiful in my life.
Head to my Instagram profile to see more pictures because posting them here will be too much of narcissism :p
The same day we trekked back from Nongriat and left for Shillong.
Shillong is famous for some really nice stuff (if you know, you know). There are pretty cafes as well. We went to Shillong Cafe, had dinner and talked about life with our coolest driver bhaiya.
The next day we left from Shillong and reached Guwahati. We had flights back to our place the next day in the morning, so had to stay at GUwahati for one more day (you can look for return options the same day ). We explored local Guwahati, famous Kamakhya Temple and left for our place the next day.
The cost breakup is:
Rented vehicle: ~ ₹ 8 k (try to reduce this one)
Stay : ~ ₹ 1.3 k (almost ₹ 300/day)
Food: ~ ₹ 1 k
This could be entirely possible that you do this trip in a different or cheaper way. However this was my experience and I am proud of myself for not caring about "हाथ का मैल aka पैसा".
Don't be completely reckless though!
One thing I know for sure is, "I may or may not have money later, but I will never have the same time!"
You cannot explore all the places of North East even in 15 days. But, the ones we visited were perfect (excuse driver choices).
Also, a humble request to carry one bottle and minimize the use of waste and any kind of plastic.
If you are short of time just explore one part, either Tawang valley or Meghalaya. If you have read properly you will notice enough gaps to explore more or reduce number of days.
Another great option in North East is ziro Valley which is my next year's bucket list.
I hope you find this blog useful if you do follow @woman who wanders
If you have any doubt or suggestions please tell in the comments or dm.
Let's wander!
We reached Guwahati from Bomdila. By this time, we had realized the importance of a cheerful friendly driver, so we requested Chal Kabira to change the driver. They agreed.
Even our driver seemed happy as he was getting rid of some over enthusiastic people.