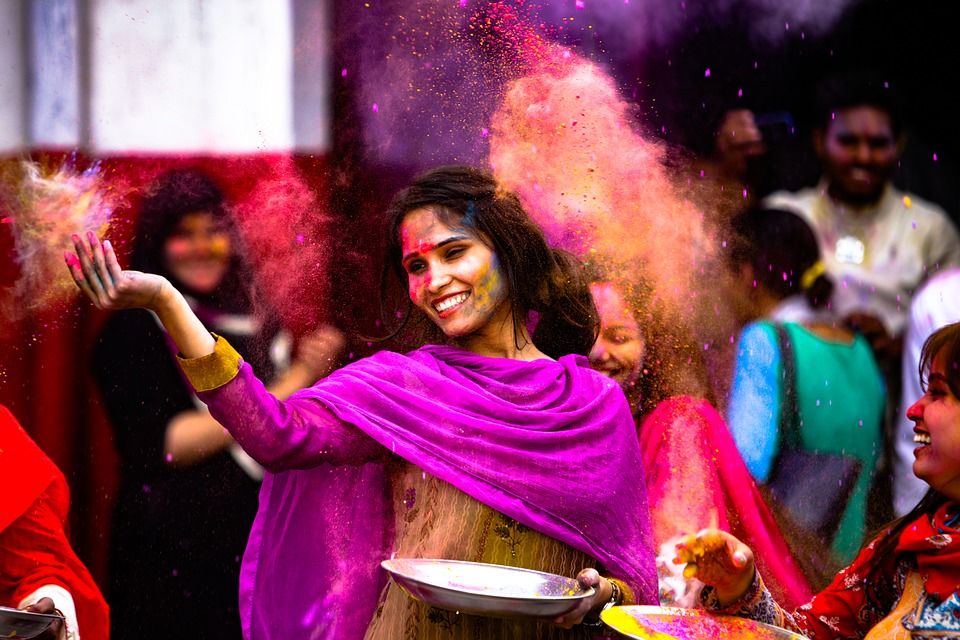 Brajgram by Country Inn Kosi is a day picnic spot situated 99km from Delhi. It is a village themed park inspired by the ethnic living style of the people of Braj, which comprises the area around Mathura and Vrindavan.
Why celebrate Holi in Brajgram?
Visit Brajgram for a wholesome Braj Holi experience to set the right mood and atmosphere. Brajgram prides itself in preserving and promoting the Indian rural culture and traditions. From more than a hundred rural games village activities, musical performances to ethnic food including bajre and maaki ki roti, kachauri aloo bhaji, mirchi ke pakore, jalebi, refreshing drinks like nimbu shikahnji and thandai; Brajgram leaves no stone unturned to make your Holi special and memorable.
Mathura is known for its Holi celebrations. In keeping with the traditions, Brajgram introduces you to the three most diverse and most loved Holi styles played in Braj.
Lathmar Holi is the most famous style of Holi in Uttar Pradesh. Legend has it that Lord Krishna visited his beloved Radha's village and playfully teased her and her friends. The women of Barsana, on being teased, chased him away. Keeping in sync with the story, the men from Nandgaon visit the town of Barsana every year, only to be greeted by sticks.
Gulaal ki Holi is where people play with colours, water guns and water-filled balloons and drench each other. Friend or stranger, rich or poor, man or woman, children and elders all come together dance to music, sing and celebrate the festival of colours.
Phoolon wali Holi is a calm and relaxed form of Holi. People usually enjoy music and food and play holi with flower petals.
Experience all of this at Brajgram, this Holi.
Where: Delhi - Agra old Highway, Kosi Kalan, Mathura district, Uttar Pradesh
About the property
The name comes from the Hindi language where 'Braj' translates to the land of Lord Krishna which covers the region near Mathura-Vrindavan, and 'gram' to village. Brajgram is a tribute to the culture and traditions of the land of Lord Krishna. The recently opened farmstay, is an extension of the already flourishing Country Inn resort in Kosi. The property is divided in two parts: on one side, exists the Country Inn resort with its modern comfortable rooms and on the other, lies the themed village of Brajgram. The activities at Brajgram can be experienced in under 6 hours and one can return back to Delhi in one day only. However, people wanting to explore the surrounding areas can avail the benefits of accommodation that the Country Inn provides. The facilities include a swimming pool, a dining area and rooms that are ultra modern, with a vintage feel.
Cost
A day package in Brajgram costs ₹1180 for an adult and ₹767 for a child. This includes breakfast, lunch, evening snacks and all the activities on offer at Brajgram.
You can stay over for the night at the Country Inn Resort. Cost for a luxury deluxe room is around ₹5100 (including breakfast).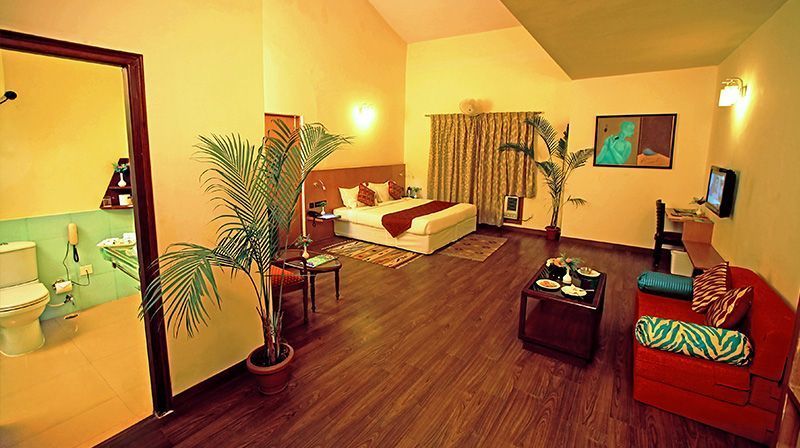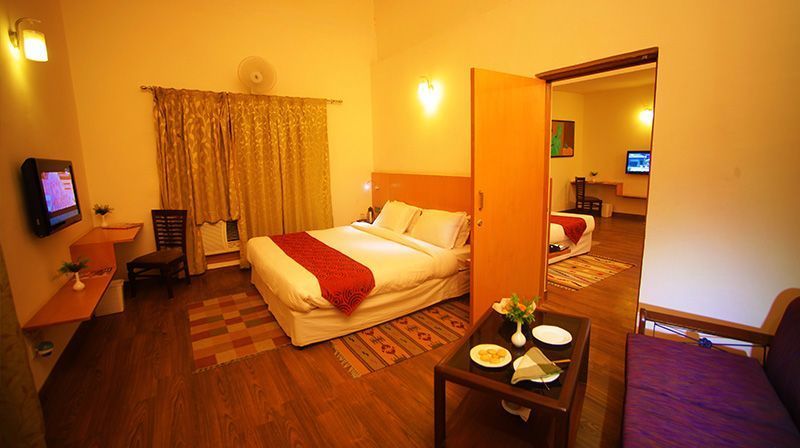 Food
The food and beverages served in the village are authentic 'saatvik' Braj cuisine and is both made and supervised by home-makers of the local villages in a live kitchen, also known as a kachi rasoi. Kachori, aloo bhaji, jalebi, bajre ki roti with desi ghee, saag, shahi paneer and chowmein are amongst the best dishes served there. However, food and beverages are slightly different for the Holi Weekend for an authentic experience. Find below:
Holi-special food: kanji vada, gujiya, namak pare, poporn ki chat, mirchi ke pakode, matar Kulcha, Kheer
Holi-special drinks: thandai, chacch, kanjhi, nimbu shikanji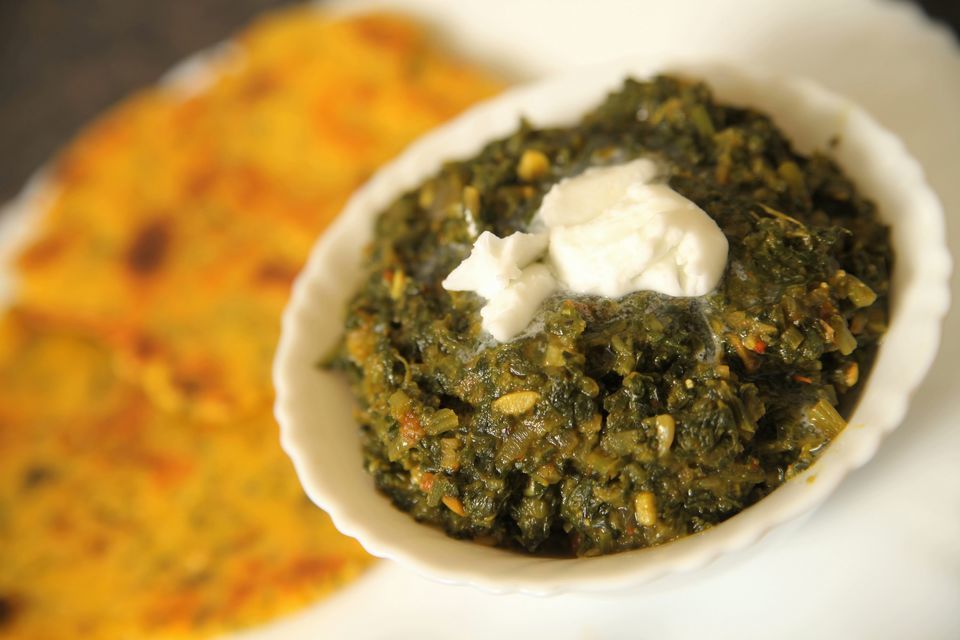 Best time to go
The place is open from October to March, when the weather is pleasant for outdoor activities.
How to get there
Delhi is the nearest metro city.
By road: This is the most suitable option. Since, its only 100km from Delhi, one can come by a cab or personal vehicle.
By train: The nearest station is Kosi Kalan. Country Inn is a kilometre away from the railway station.
What to do here
There are numerous village activities one can do. Find some of them below -
Kickstart your day with yoga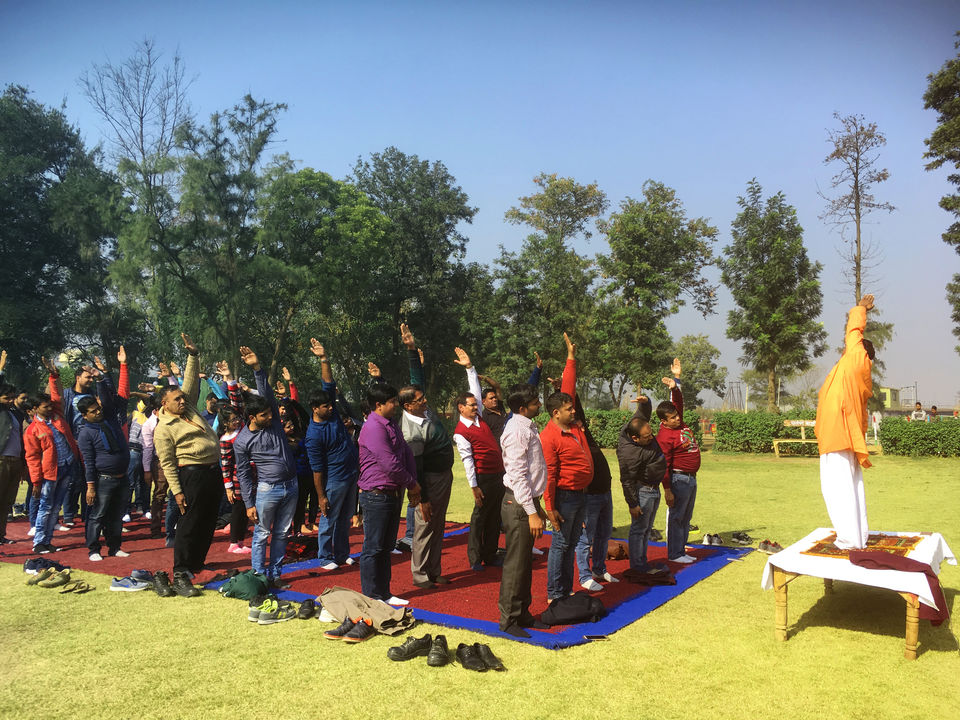 Start your day by engaging in a yoga session lead by an expert and rejuvenate your mind and body. This will have you energised for the rest of the day so you can enjoy the village activities better.
Sit back, relax and enjoy the acrobatics show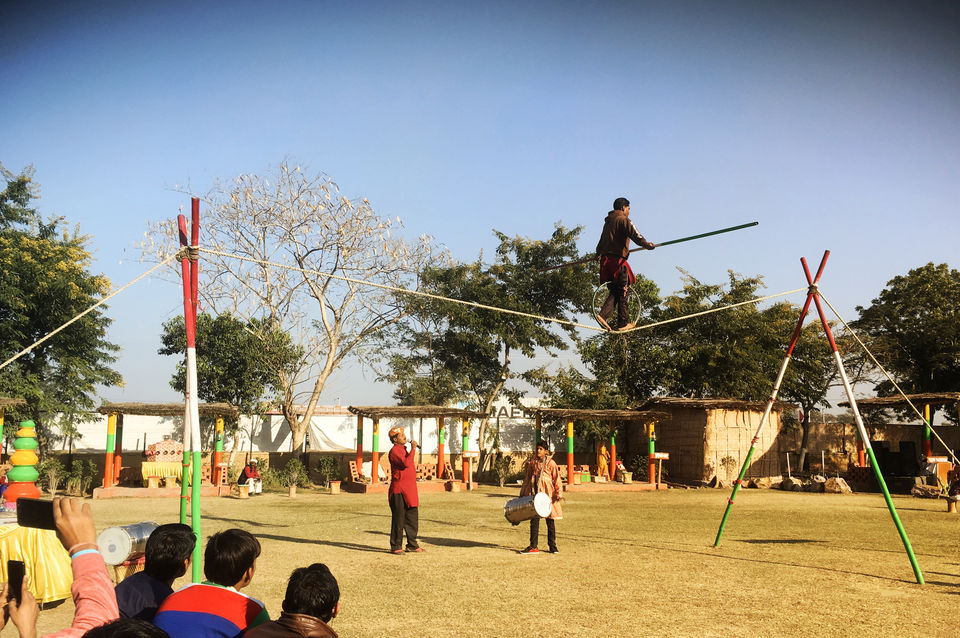 'Kalakari', as they call it in the Braj, is an entertainment program showcasing the skills of an experienced acrobat. The show will leave you bewildered as you watch the acrobat walk, dance, sleep and row an imaginary boat on a piece of rope tied across two poles.
Be all eyes to the dancing dolls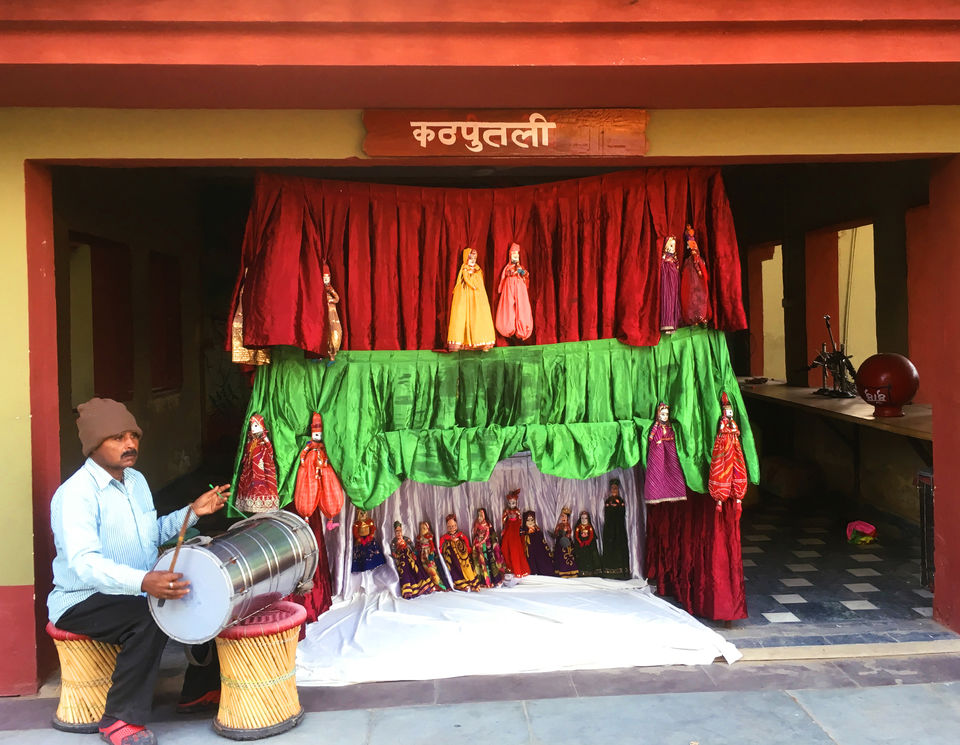 Native to Rajasthan, 'kathputli' is the most popular form of Indian puppetry. Witness the colourful puppets narrate their stories while they dance and move to the beats of a dholak.
Try your hand at churning buttermilk the traditional way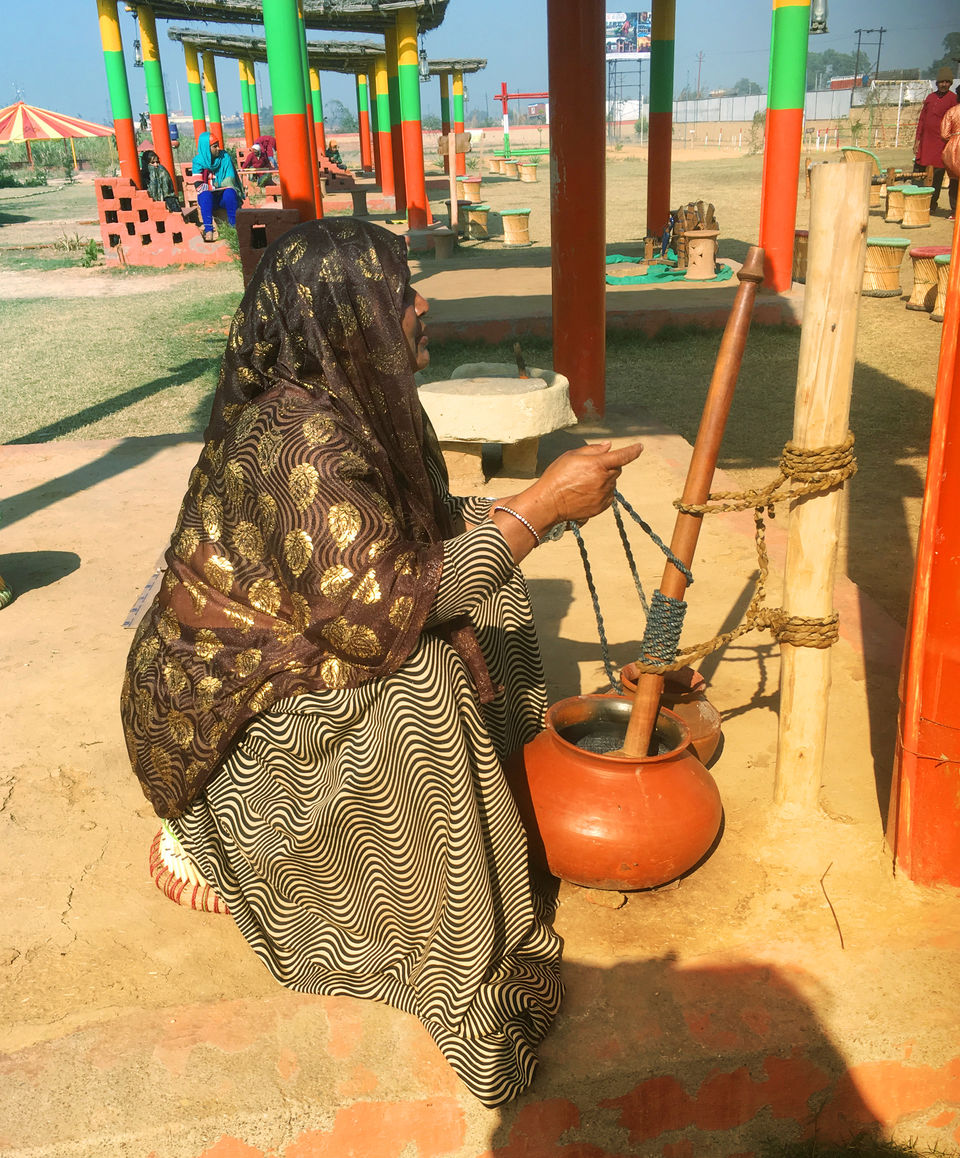 What's a visit to a theme village without actually doing things the agrarian way? Meet the local village women who are expert at making things from scratch, all with the help of manual machines. Try your hand at some of these activities. The women would be more than happy to help you learn some traditional techniques.
Witness a Rajasthani folk dance and be a part of the dance group
Get a wholesome rural experience by witnessing a traditional folk dance. The upbeat music beats will fill your heart with joy and the jovial dancers will encourage you to dance along with them.
Meet and greet with the monkeys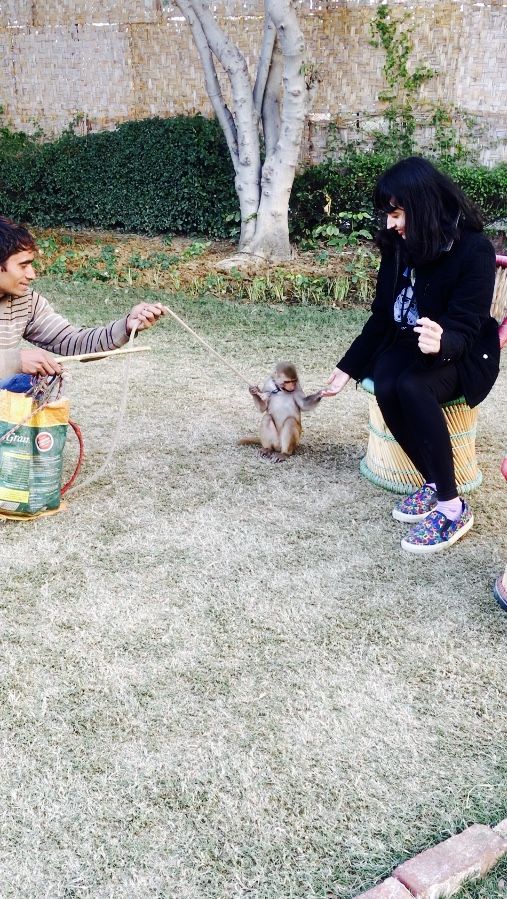 Get amazed as you watch amusing performances of trained monkeys. The adorable monkeys are well trained and would even shake hands with you.
Traverse the village the agrarian way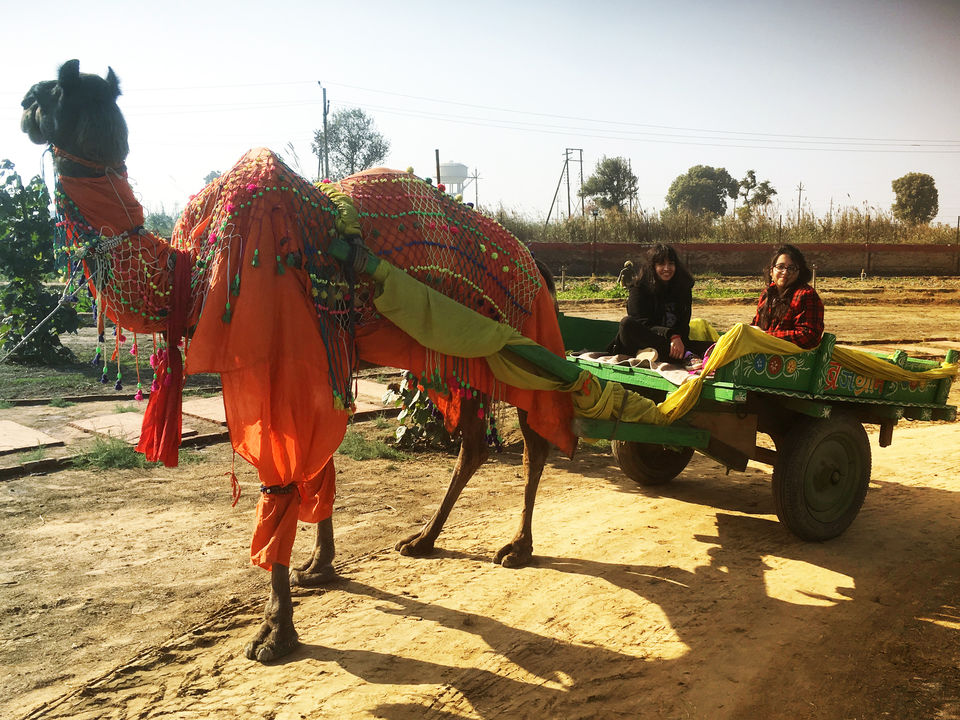 Take a ride on a tractor, camel or horse to truly experience how the villagers commute to places.
Cheer for the glorious wrestlers as they display their strengths
'Pehelwani' is a form of South Asian wrestling in a small circular ground full of sand and clay. Cheer for the wrestlers or pehelwans as you keep your eyes glued to the intense game.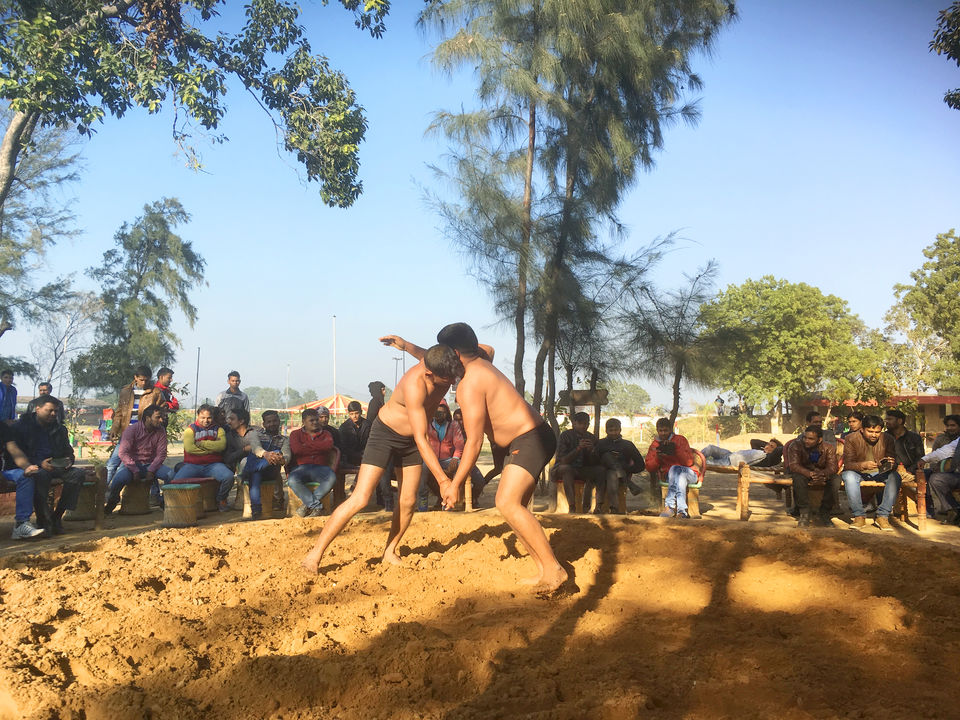 Re-live your childhood as you engage in the games of olden times
Ludo, snake & ladder, archery, chausar, bottle fishing, shooting, chess, you name it and they have it. These games will surely take you on a nostalgia trip and bring out the child in you.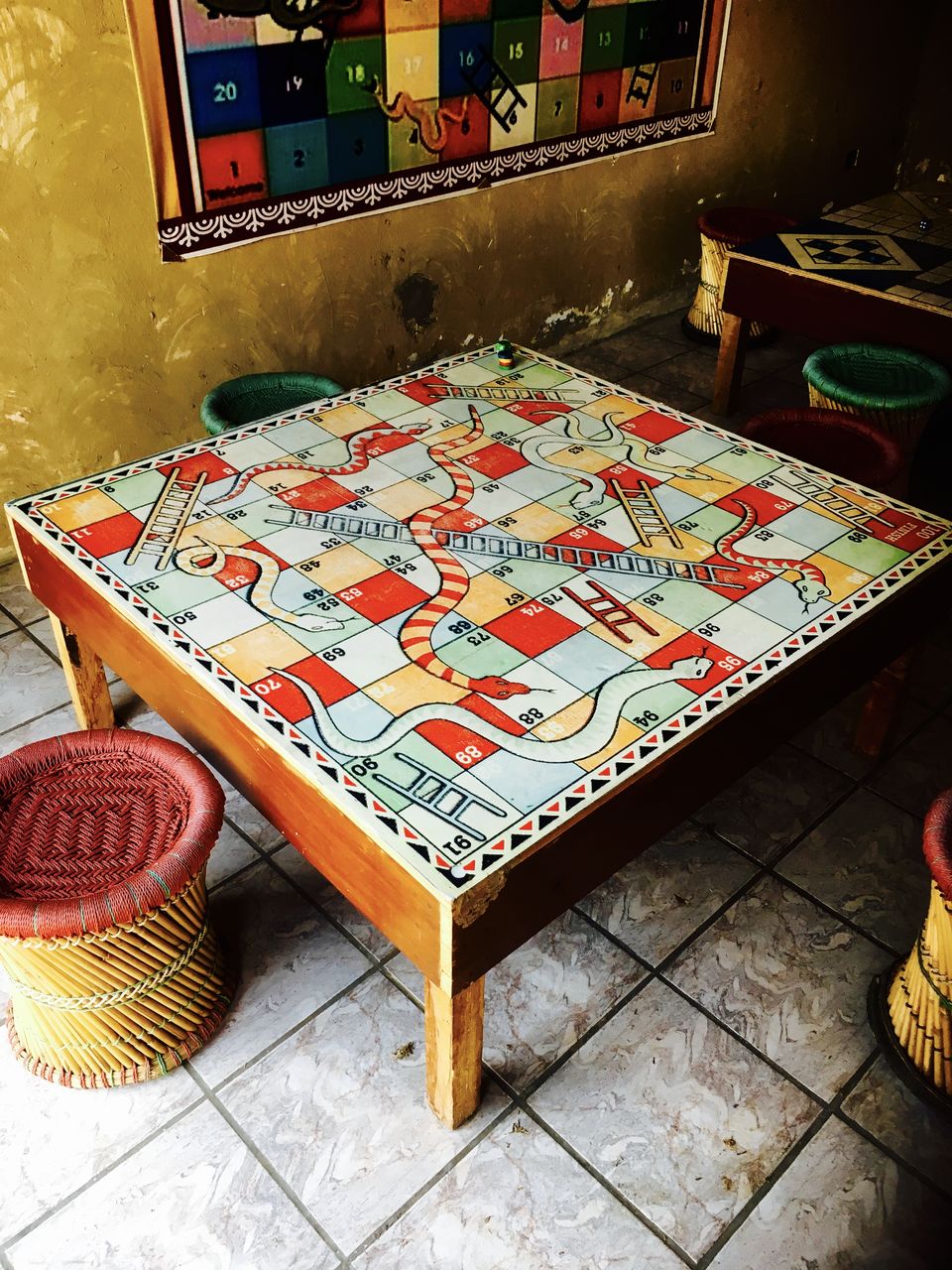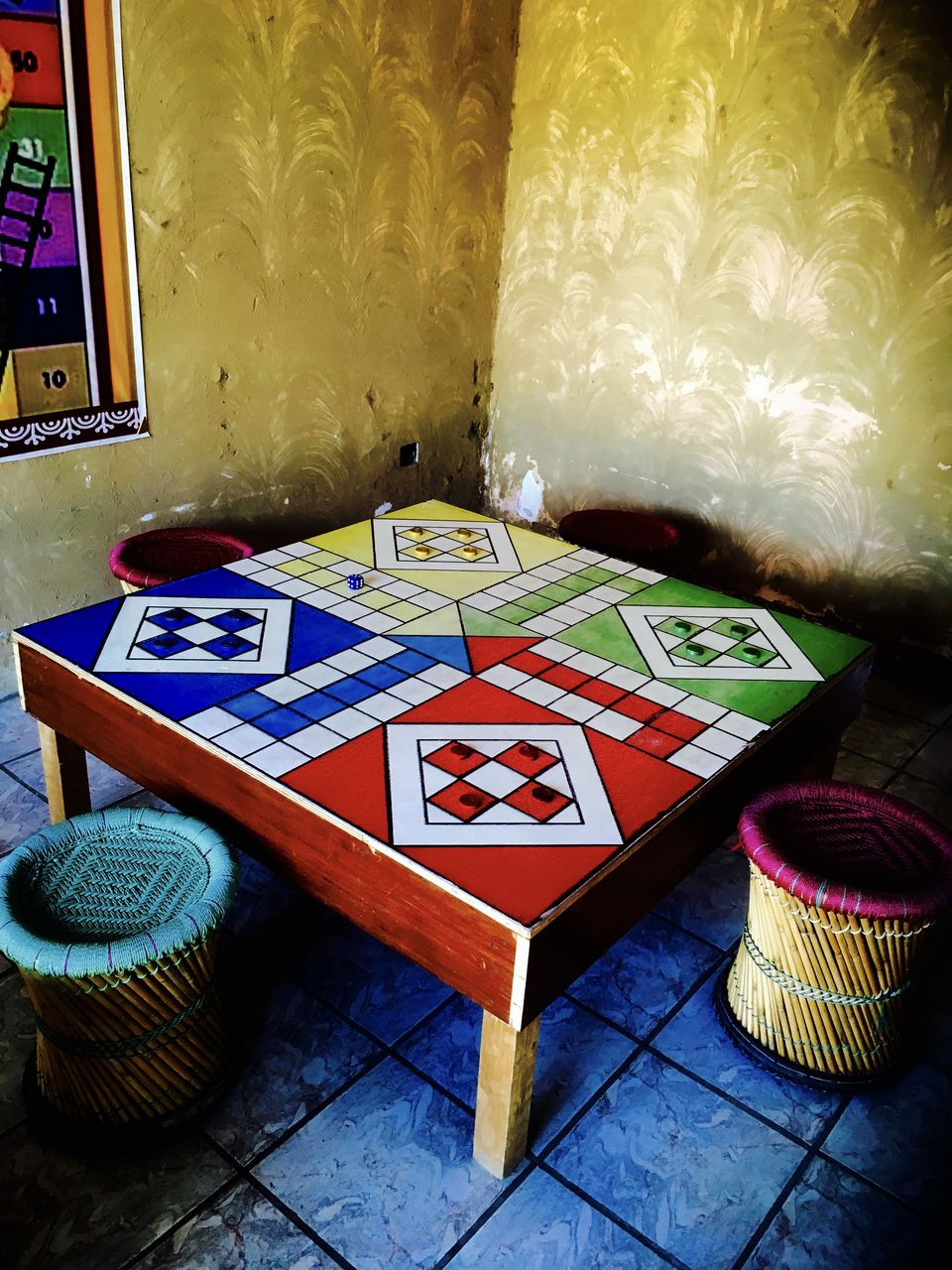 Learn about organic farming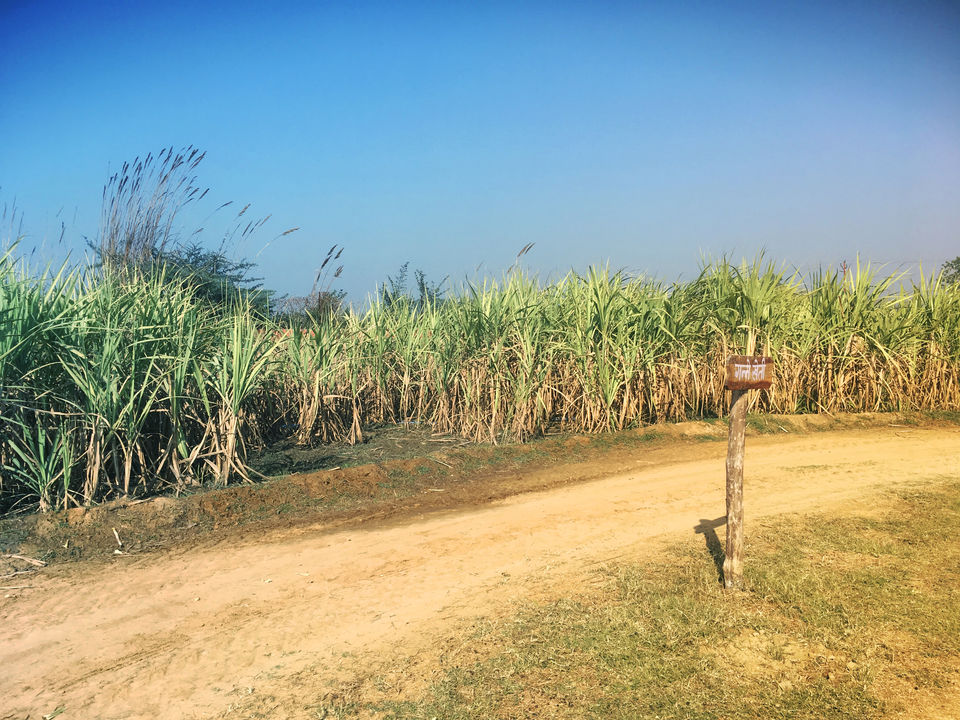 Brajgram is home to several organic farms such as sugarcane and cabbage. You can learn about how organic farming is done and can even relish the taste of a fresh sugarcane plucked straight out of the farm.
Savour the taste of Braj cuisine made by home-makers of the local villages
What's better than enjoying Bajre ki roti, seasonal saag and lahsoon ki chatni in the winter sun? With a kachi rasoi (a live open kitchen) where home-makers of local villages cook rotis and traditional village dishes, you'll be delighted to try these scrumptious dishes.
Gain worldly knowledge from a Guru