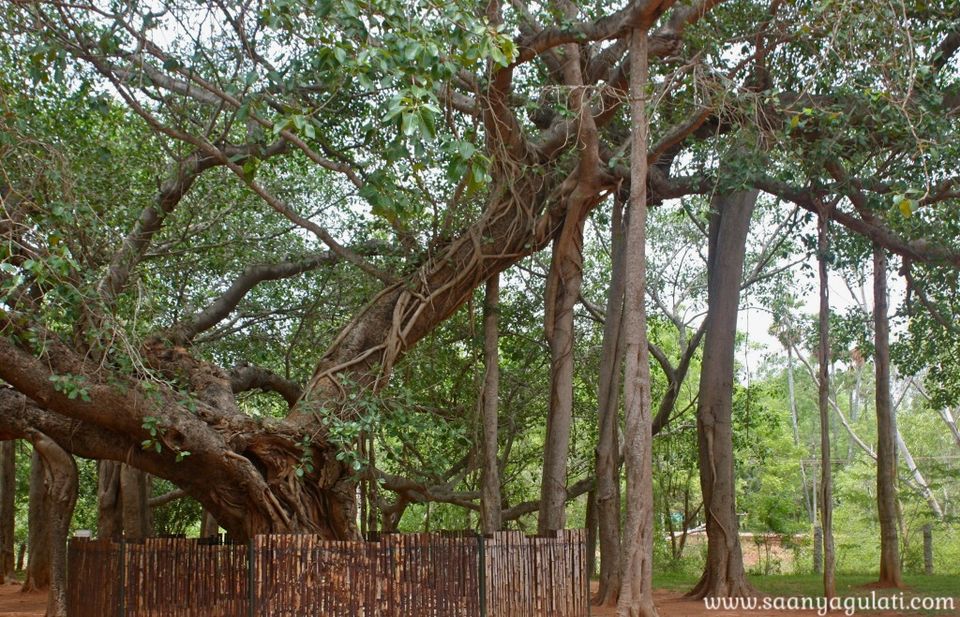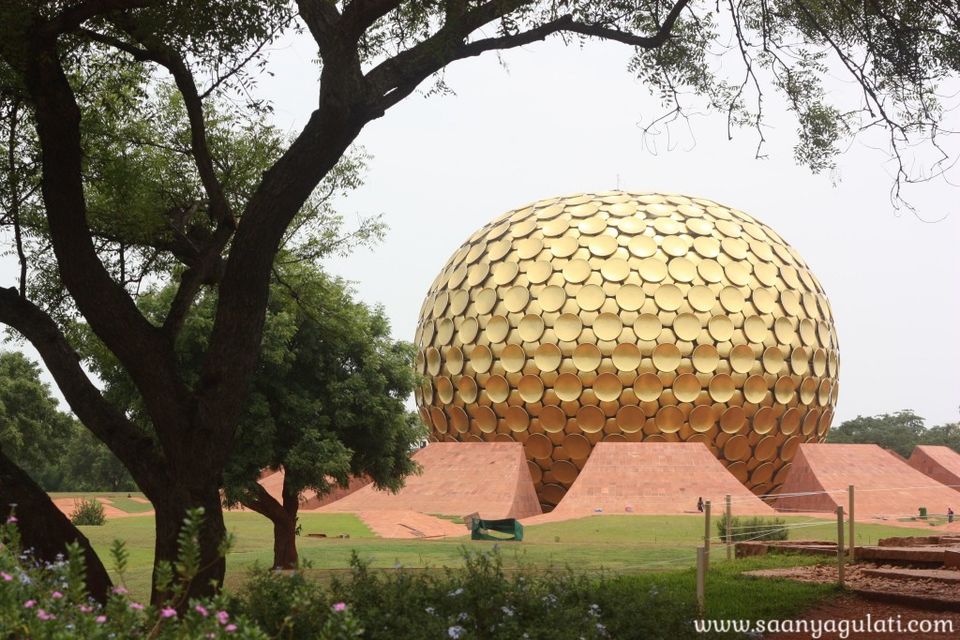 Visiting Auroville reminds me of being in the United Nations headquarters building – a territory that doesn't belong to any country. This echoes the township's core philosophy, based on the Mother's vision:
"There should be somewhere on earth a place which no nation could claim as its own, where all human beings of goodwill who have a sincere aspiration could live freely as citizens of the world."

I planned a day-trip to Auroville during my visit to Pondicherry only to realize that that trying to 'see' Auroville is not doing justice to it. I ask an Aurovilian lady from Belgium what she recommends seeing in a day. "You need to spend at least a week seeing Auroville!" she says, laughing. "Just stay in this vicinity in that case," she continues, gesturing to the Visitors Centre and its neighbouring buildings.
Auroville's visitors centre is where 'seeing' Auroville starts and ends for a tourist. It explains the gist of Auroville from its sustainable living practices, culturally diverse residents, organic farms, and renewable energy. For outsiders, it's an alternative way of life. For residents, it is the only way of life they know.
The Aurovilian lady from Belgium tells me that she grew up in the township since her parents worked in Auroville. "Of course, it's eventually your decision whether to stay on or not," she explains. Her partner and her are working to develop the area's forestry, since the area was originally a large barren land.
They spend 2-months each year doing forestry work in other countries, so that they can earn some money. An Aurovilian's basic needs are covered when living in the community, along with a standard maintenance fee regardless of the work that one pursues. She finds that those two months make her financial life smoother, since its tough to save money otherwise.
I meet an aspiring Aurovilian who was born and brought up in the township. He is volunteering at one of the organic farms in the area. One needs to contribute a certain amount of time to the community to officially be recognized as an Aurovilian.
There are three schools in Auroville, which provide education free of cost to the children of Aurovilians. Aliya*, One of the students that I meet from the Future School is preparing for her IGCSE exams and moved to Auroville two years ago, since she didn't fancy the city life. She finds the concept of a simple life amidst natural surroundings, and the idea of an international township appealing.
We're sitting at Tanto, Auroville's most raved about pizza place (though personally I preferred the ones at Farm Fresh in Pondicherry's White Town!) – Aliya worked at the restaurant for a few months to earn some money alongside her studies. She tells me it's quite common for students to take up jobs in the nearby cafés and restaurants. She waves to a few kids sitting at the table across us, who are from her school. None of them look Indian, and probably aren't. But here, I am the outsider.
Earlier in the day, I hitched a ride with an elderly French man to Solar Kitchen – the main cafeteria where Aurovilians eat most of their meals. "I've been living here for longer than you've been alive!" he tells me proudly. "You may think of me as a foreigner, but this is my home!" 
The French man asks me if I want him to sign me in as a guest, since only those living in Auroville can eat the food at Solar Kitchen, using their Auro card. "It's our canteen after all! We can't have tourists coming to eat here everyday!" he explains. I relate this to the Matrimandir video that all visitors are made to watch when entering Auroville: the Matrimandir is not a 'tourist' site, it is a place for individual silent concentration.
For most tourists the Matrimandir is the giant porcupine-like structure that beams in the sunlight. It is considered the soul of Auroville. First-time visitors can make bookings to access the inner chamber a day in advance and only in-person.
"Some people don't live by the proper philosophy of Auroville," says Kabir*, a friend that I make along the journey, who studied in Auroville and lives in Pondicherry. He visits the area often to meet up with old school friends, or just grab a bite at one of the eateries. "It's not about retiring here and just relaxing. Some upper-middle class people who come from overseas just do that," he explains.
We drive to the Youth Centre, and by now it is pitch dark. From the flashlights of our phone we can see a toolshed, and a tree house that could be straight out of a Winnie-the-Pooh book. "One of my friends lived up here for a while," Kabir tells me.
As we drive back to Pondicherry on Kabir's bike, I can barely recognize the same roads that I walked on during the day. He points out Arka, a popular guesthouse, and Certitude, the community sports ground. I see a light emerging from behind a tree, and I can finally place where we are. The golden porcupine is glistening against the moonlight sky, its colors more subdued, but the image as striking. I quietly bid farewell to Auroville, vowing that I will be back and this time to experience it, and not see it.
*Names have been changed to protect the characters' true identities.
This post was originally published on Saanya Gulati's website.