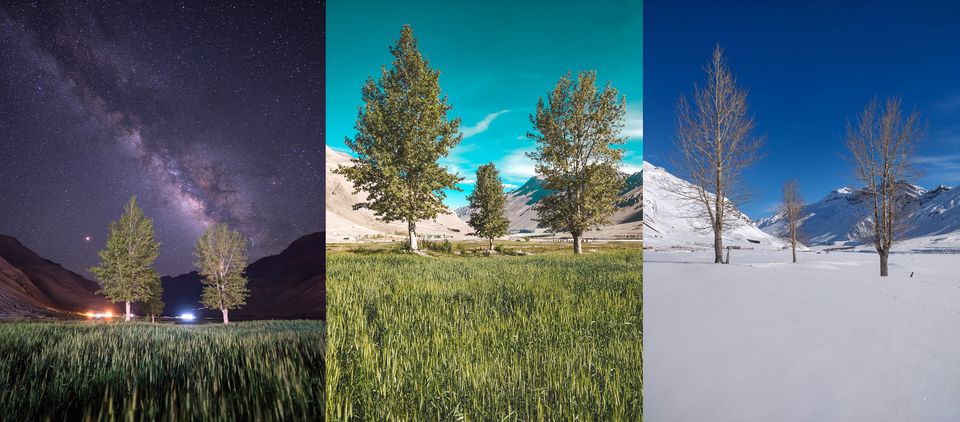 PUBG in Spiti.
I have travelled more than 10 times to Spiti and even stayed for 3 months 2 years back, however this was my first time in winters. Before this I never got a chance and I never gathered the courage to travel in below 0 degree temperature. I am a person who feels so much cold even when it's pleasant that I end up wearing a sweatshirt in July. So the thought of freezing to death in minus degree terrified me , but my good friend UC (Spiti Expedition) told me to visit again and again in winters to experience the chills in Spiti.
After gathering loads of courage I finally planned to travel in March . Like they say believe in what you experience, I experienced a different aura of Spiti in winters. I believe it was worth every second of it and I'm really glad that I did it.
There were two shots in my mind which I always wanted to take in winters. Two of my favourite places in Spiti. The thought of shooting these two spots when covered in snow gave me the inspiration to travel.
Different is what I was seeking for. Something which is totally unique and untouched . Suddenly my theme from Jodhpur struck in my mind where I did a series showcasing same people from two different years. First shot was taken in 2014 and another in 2017.
Series From Jodhpur: