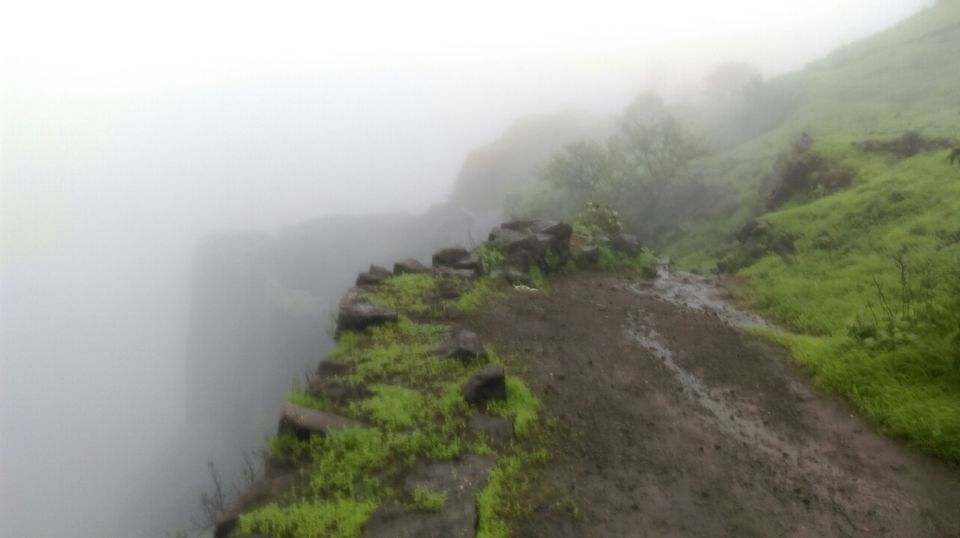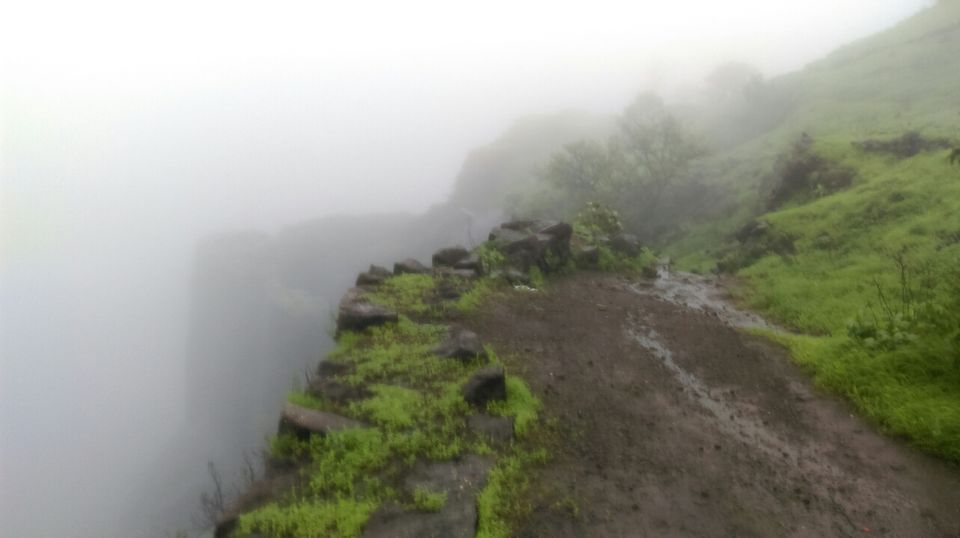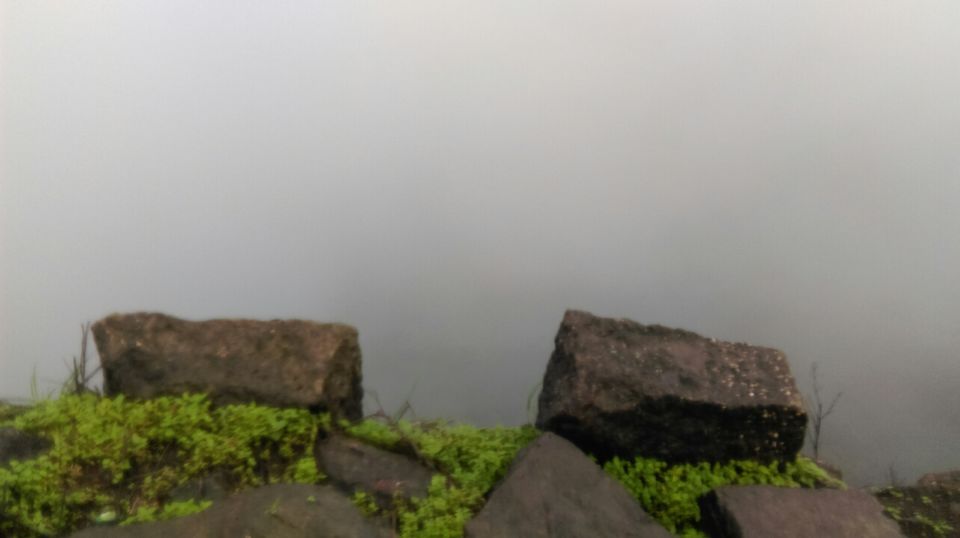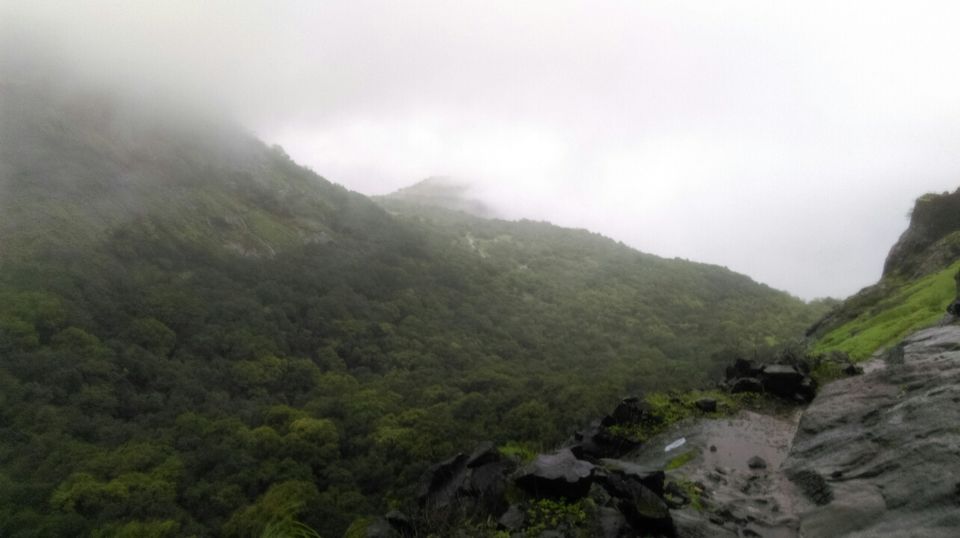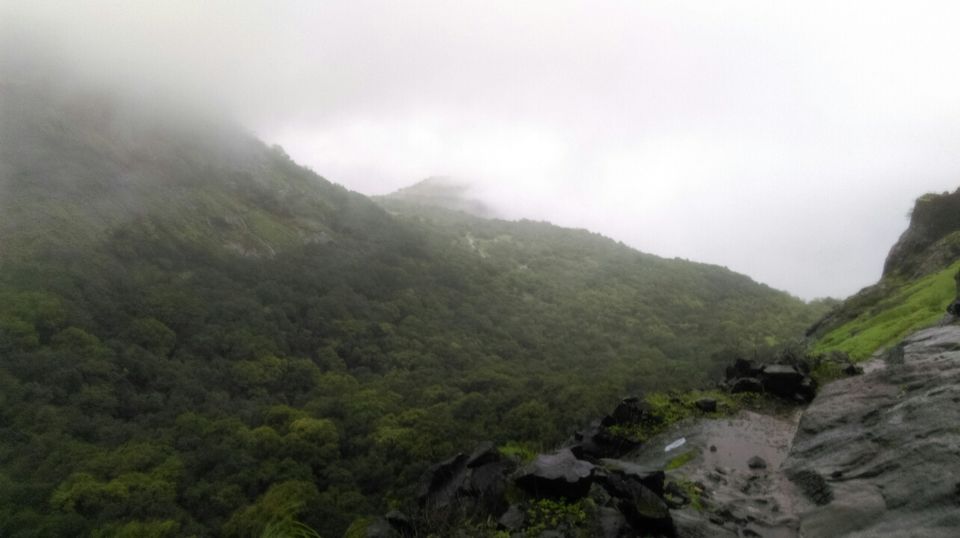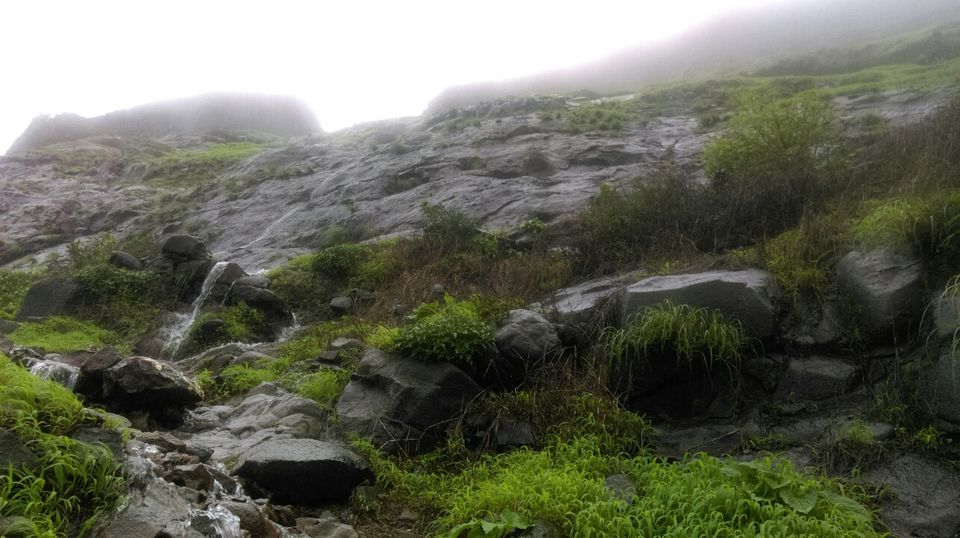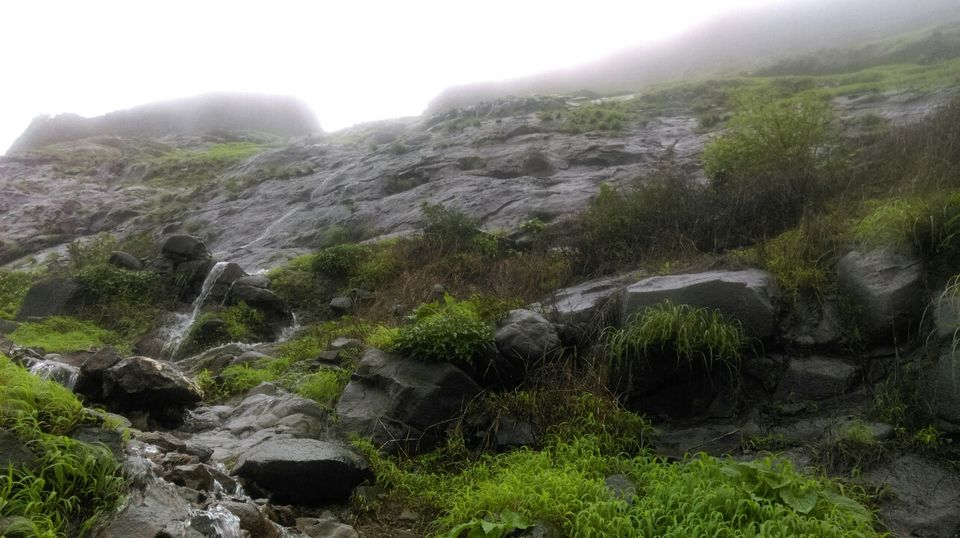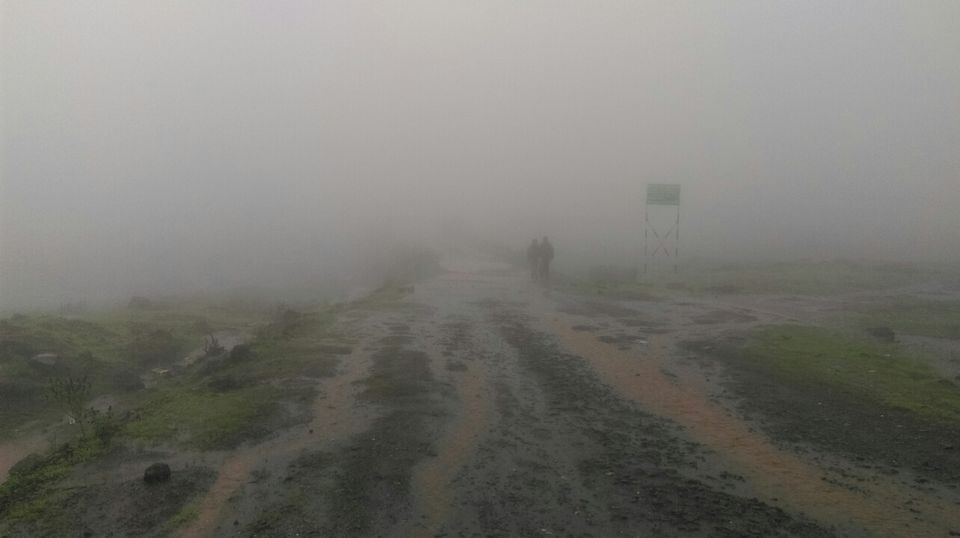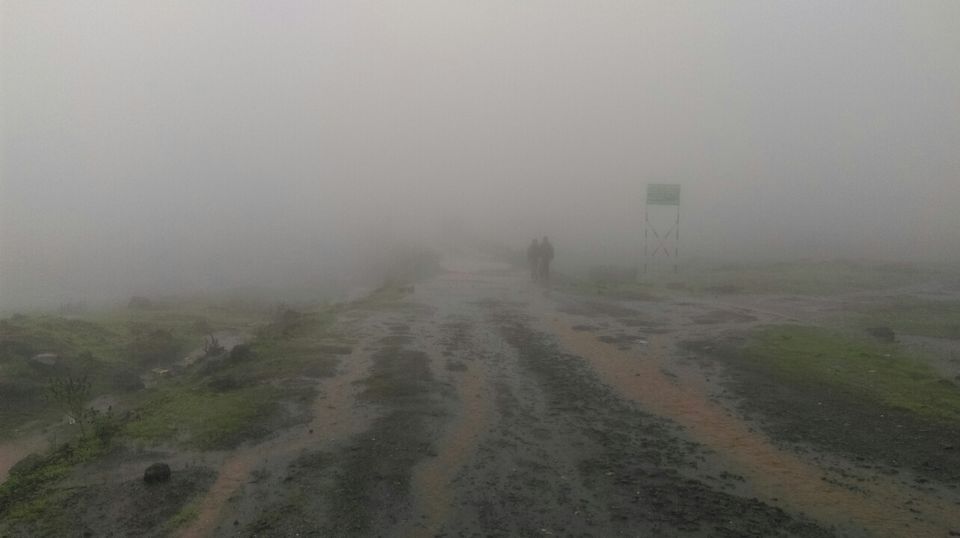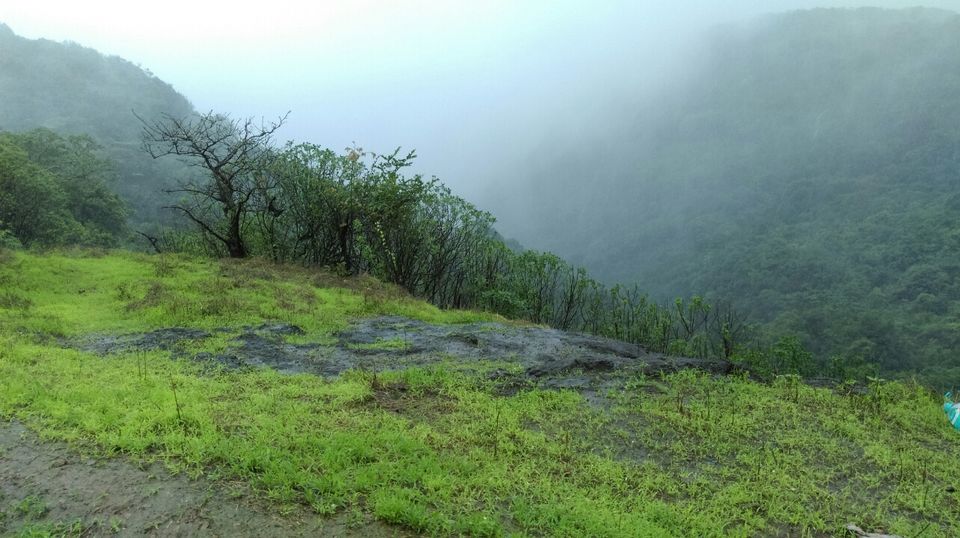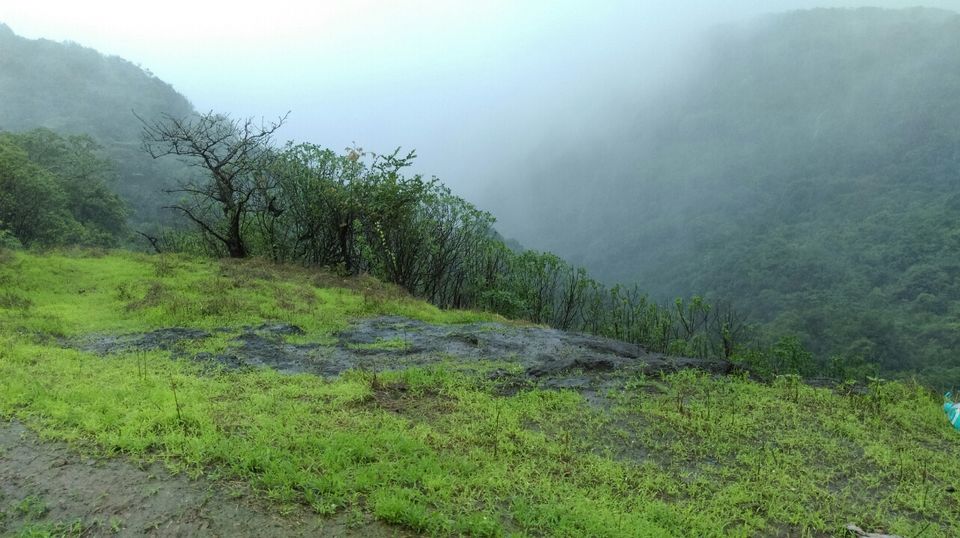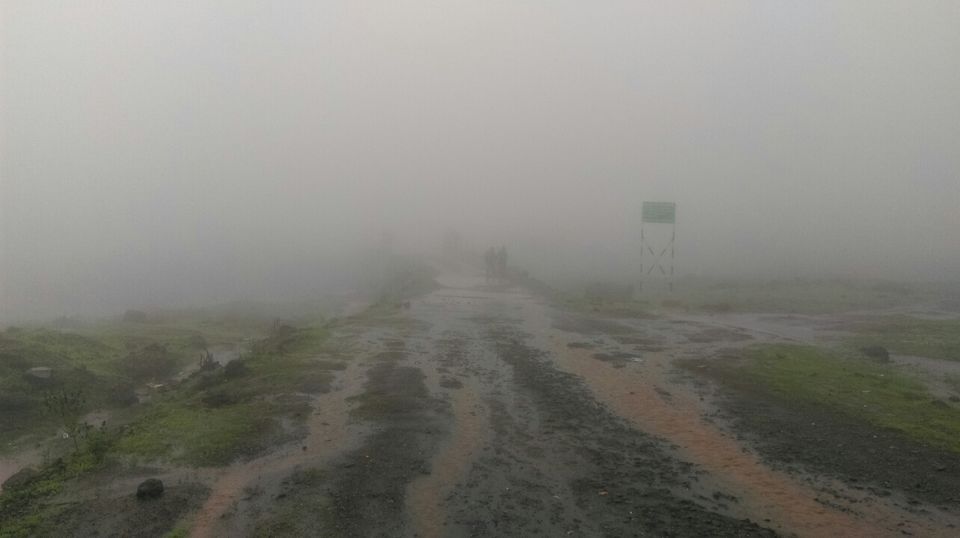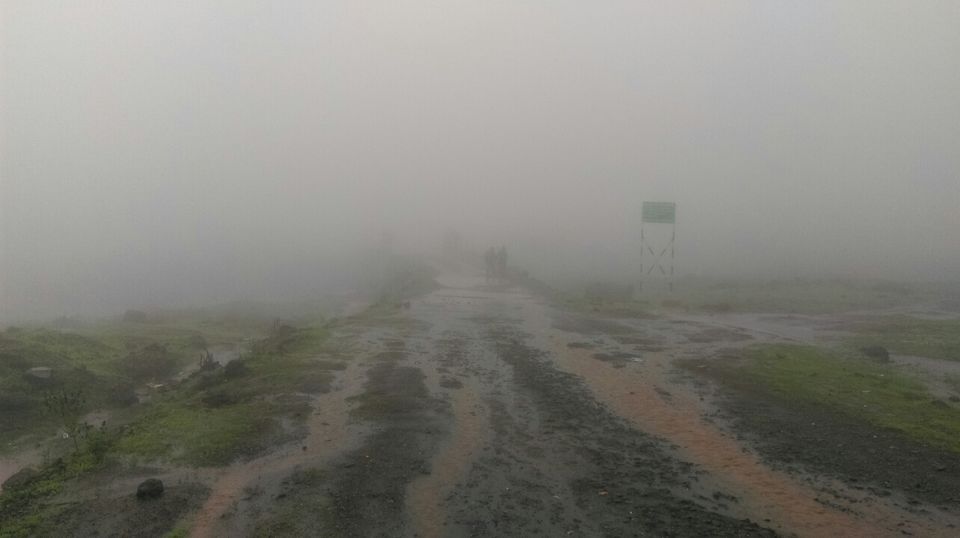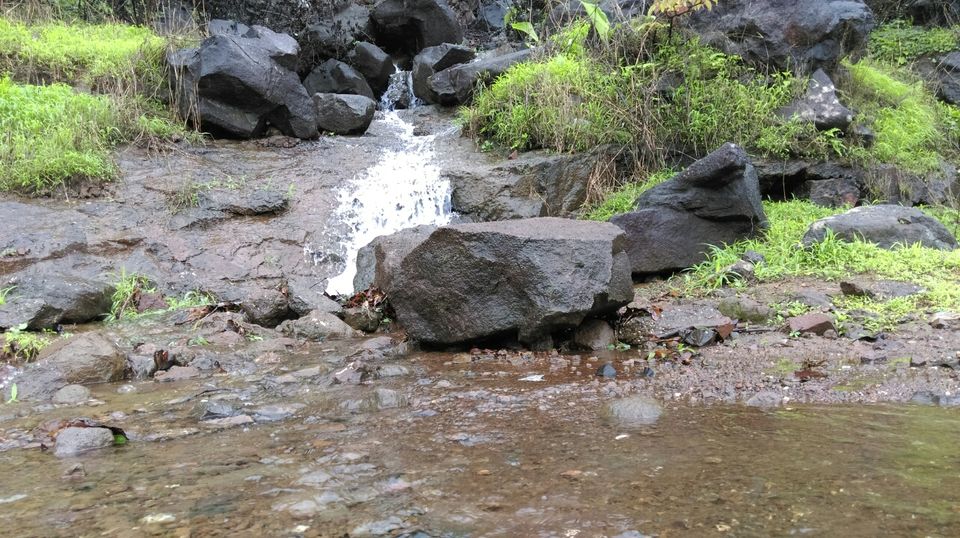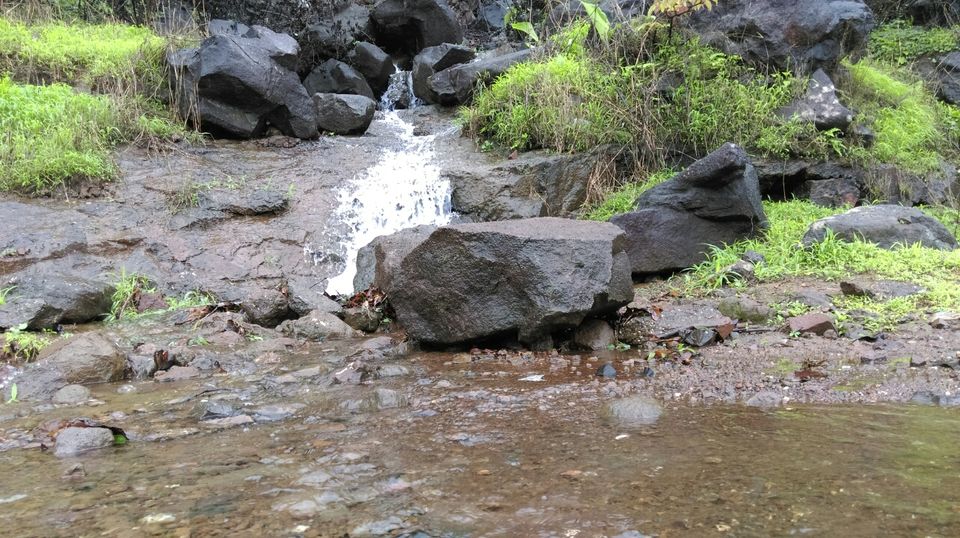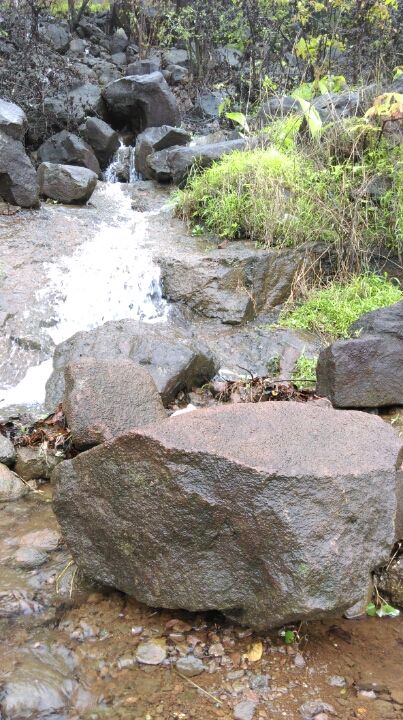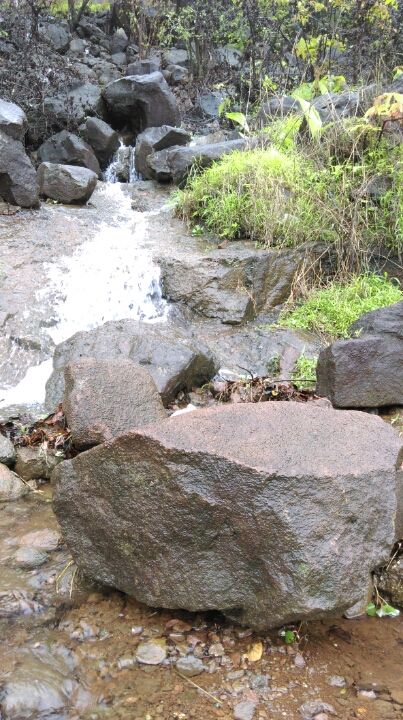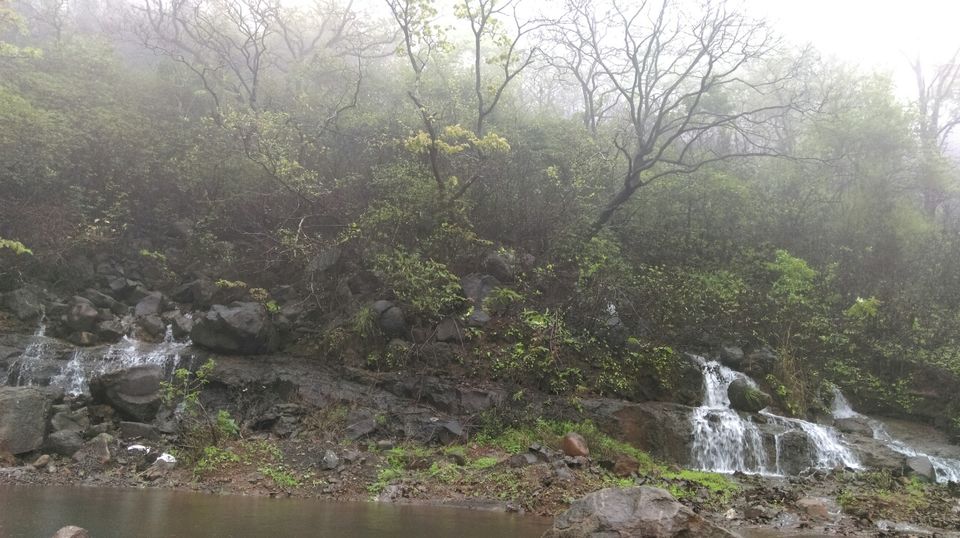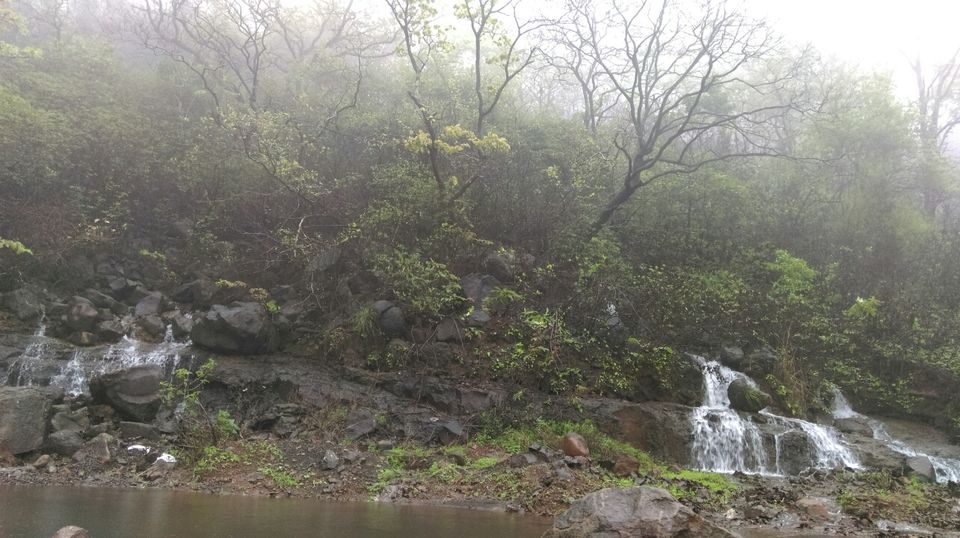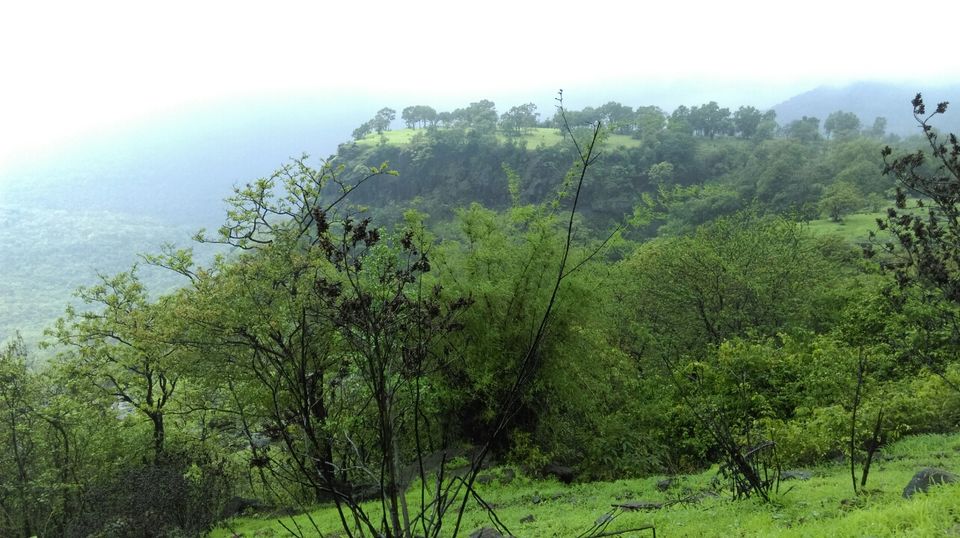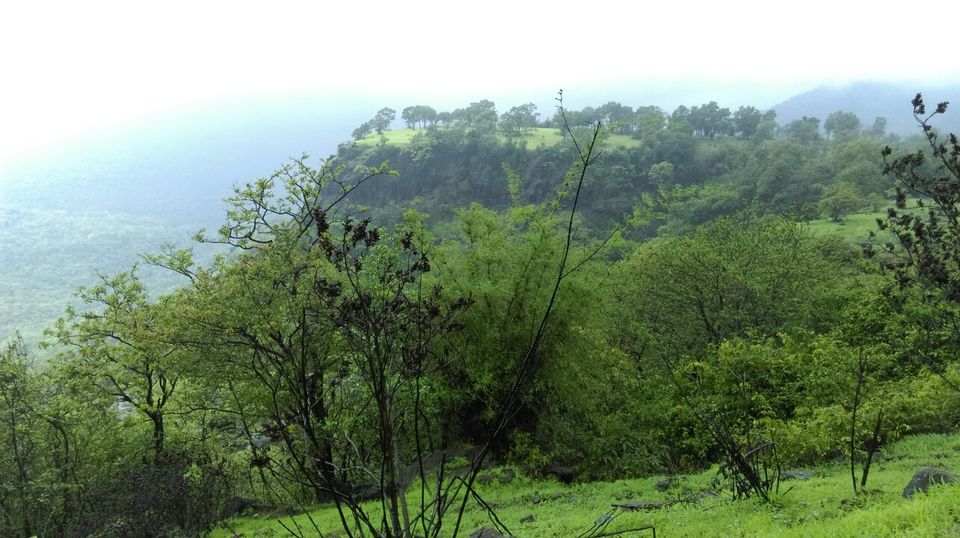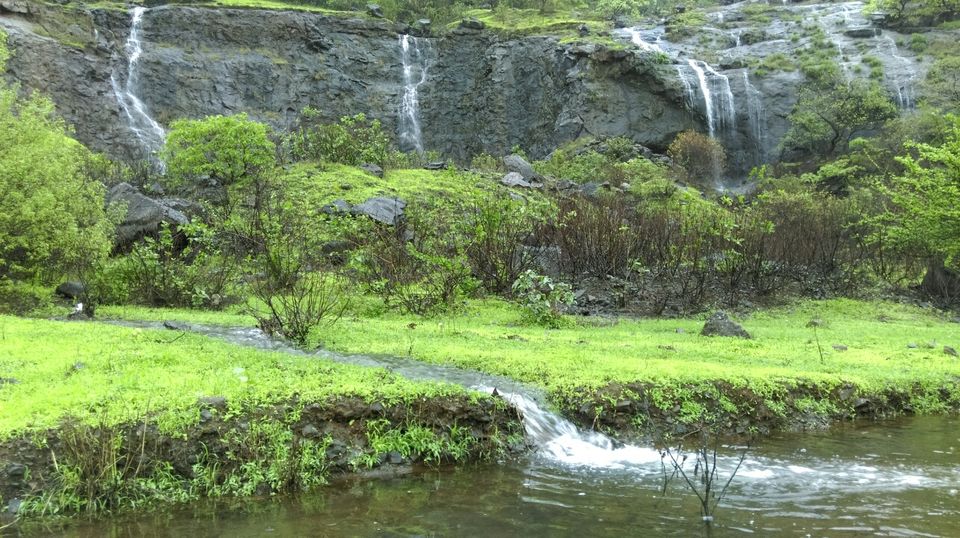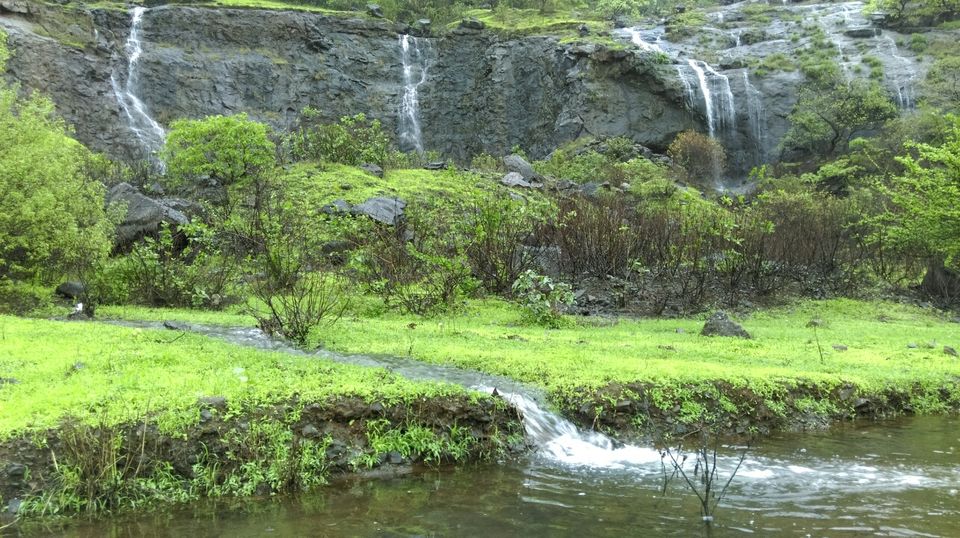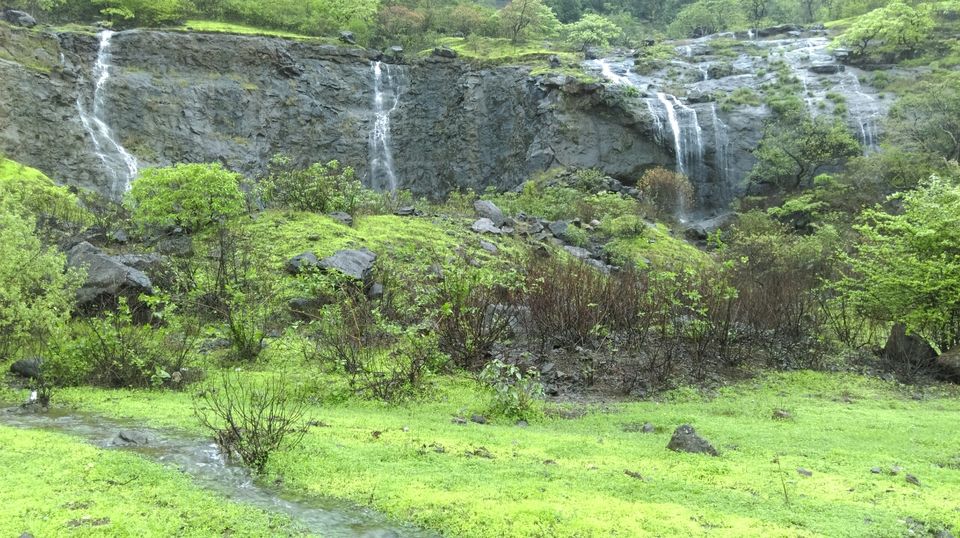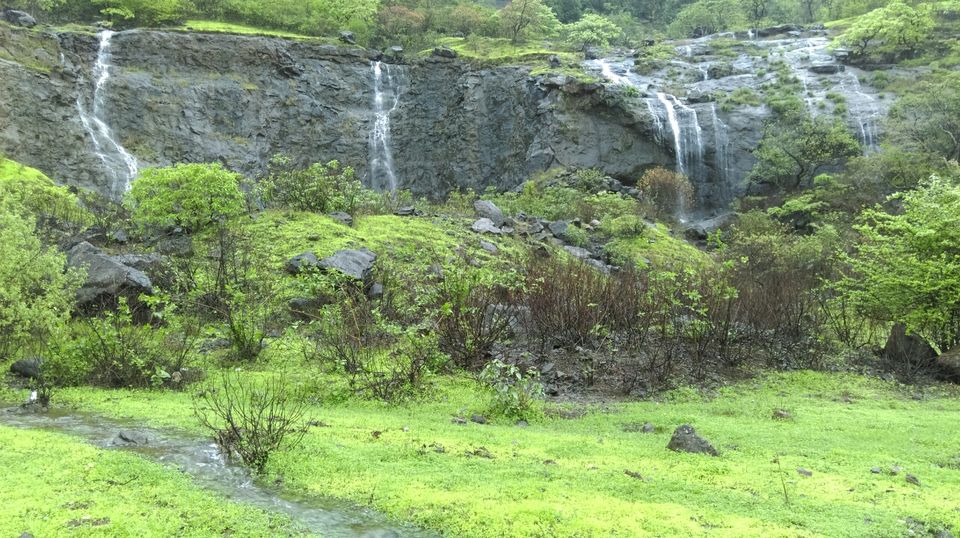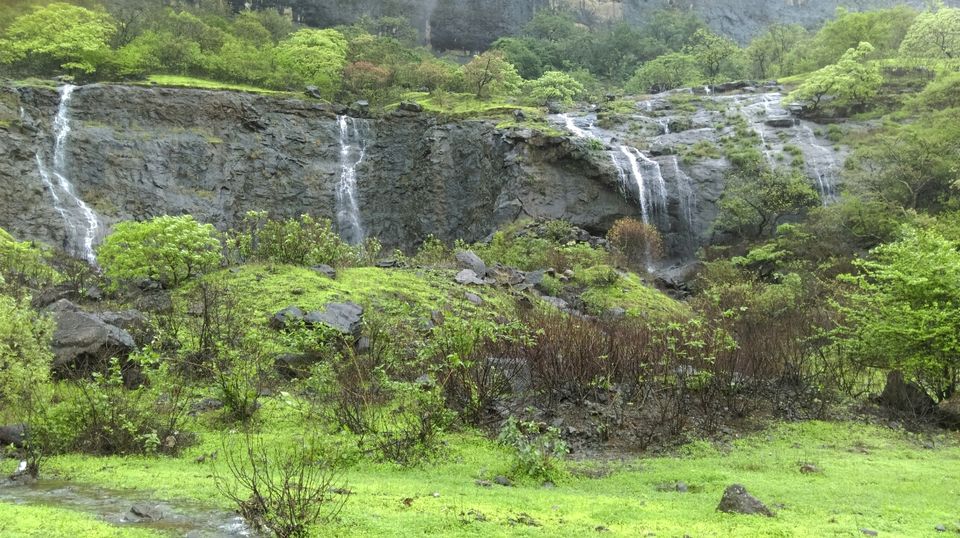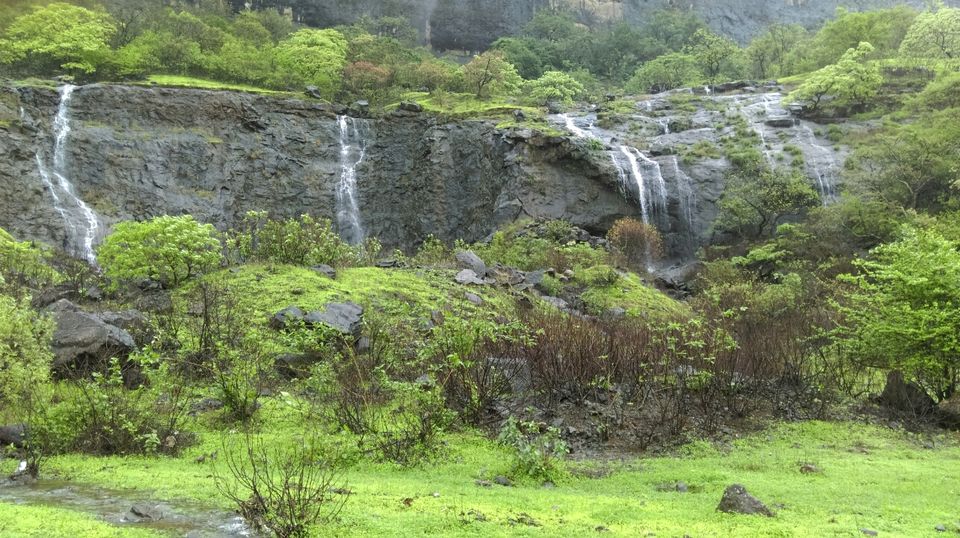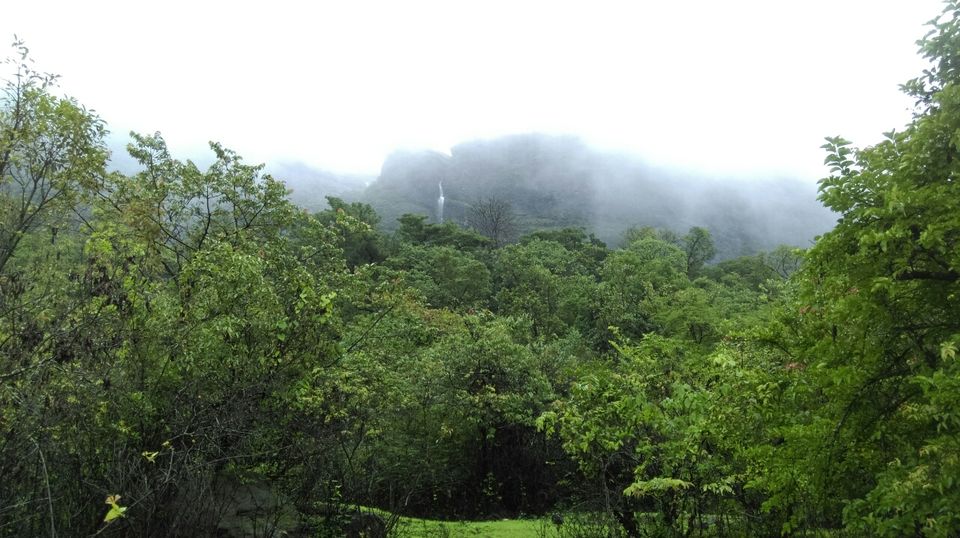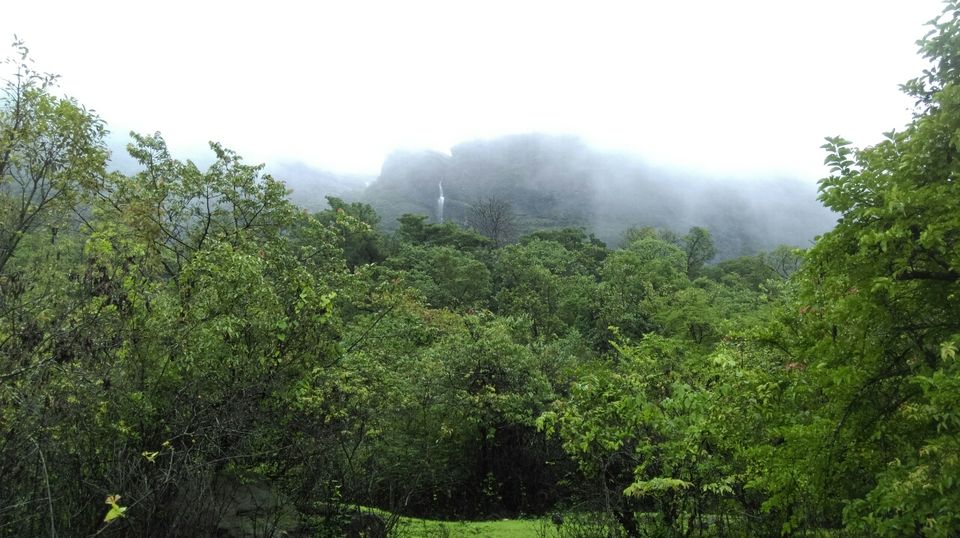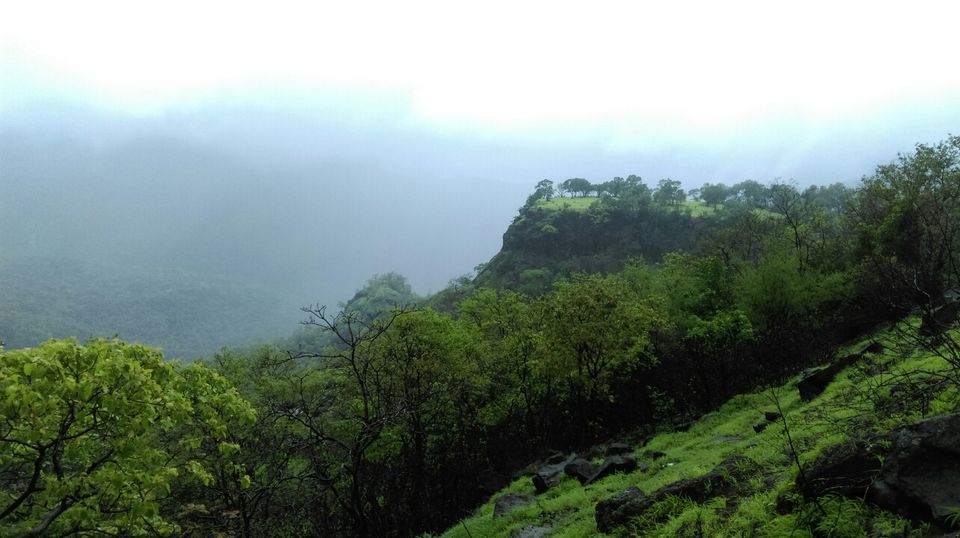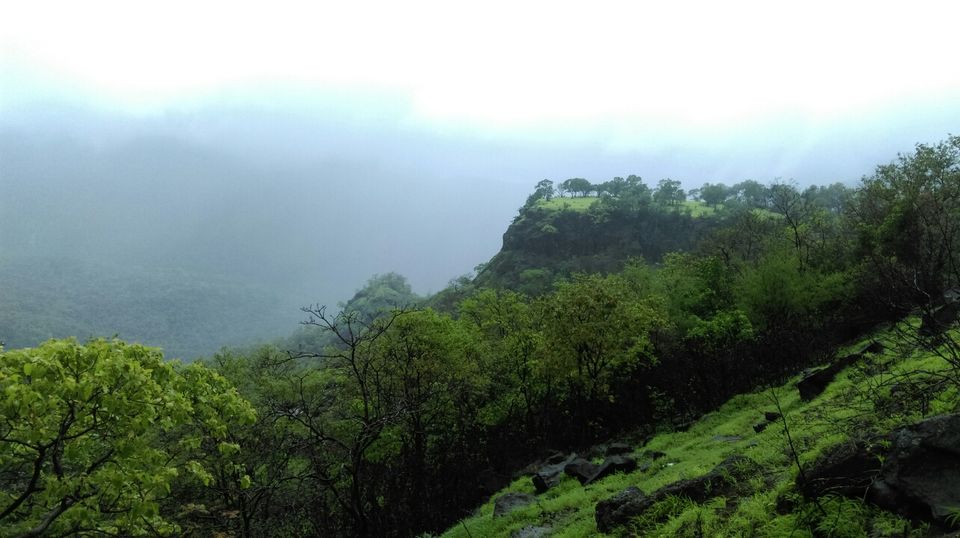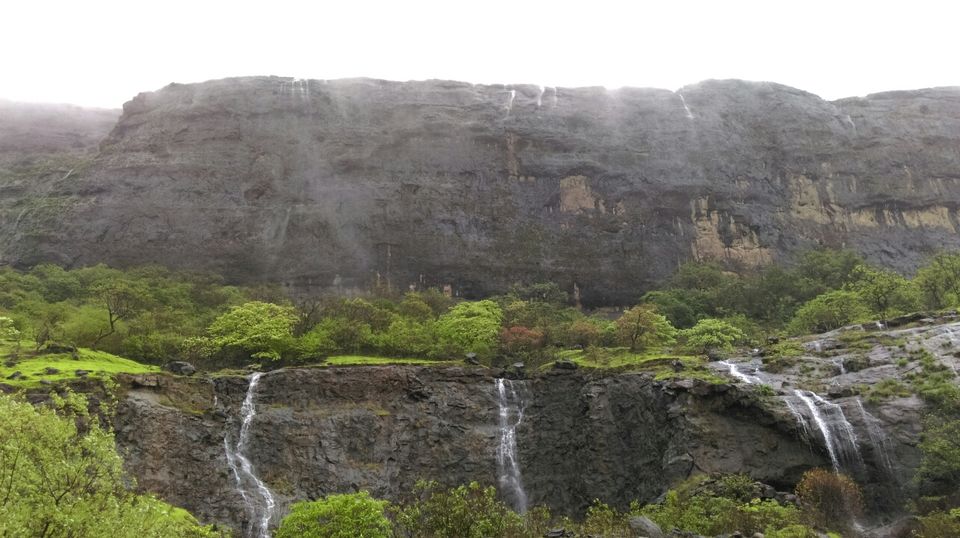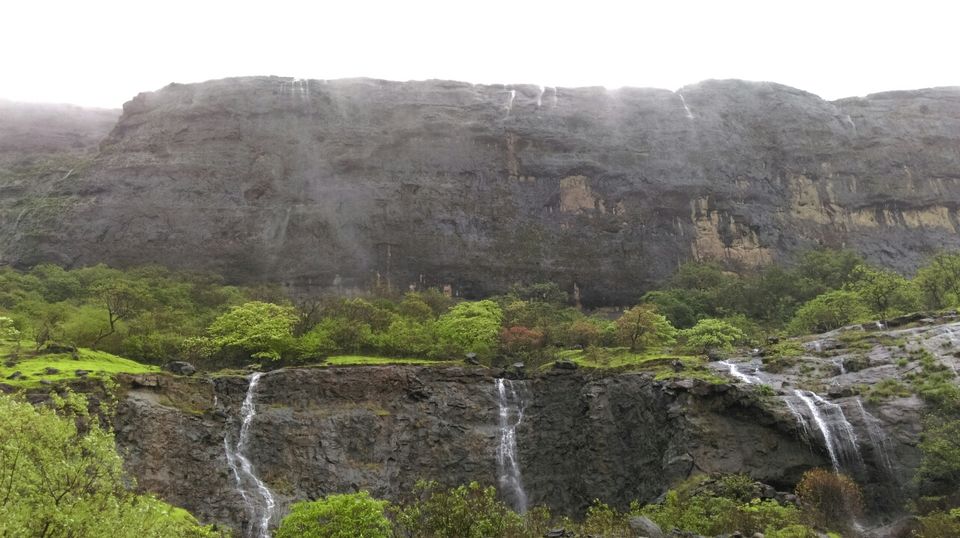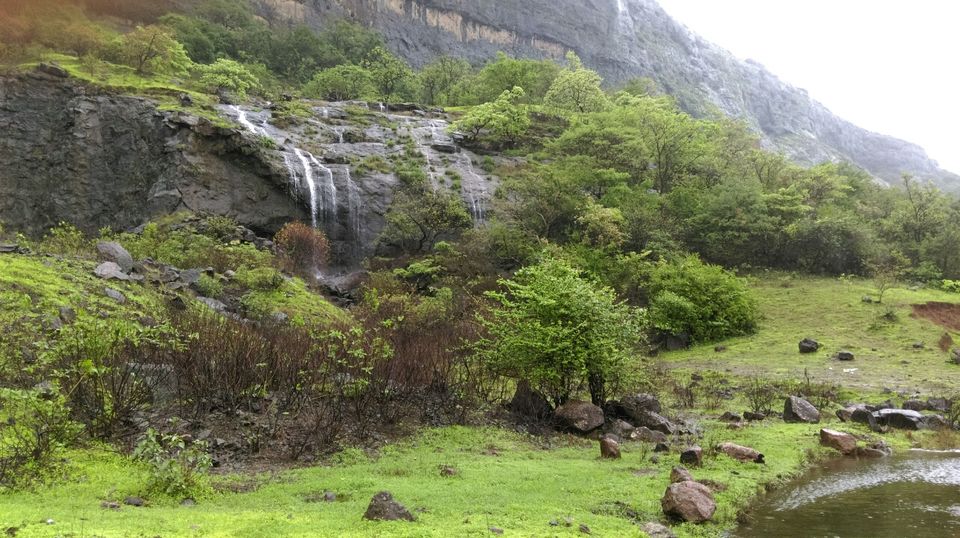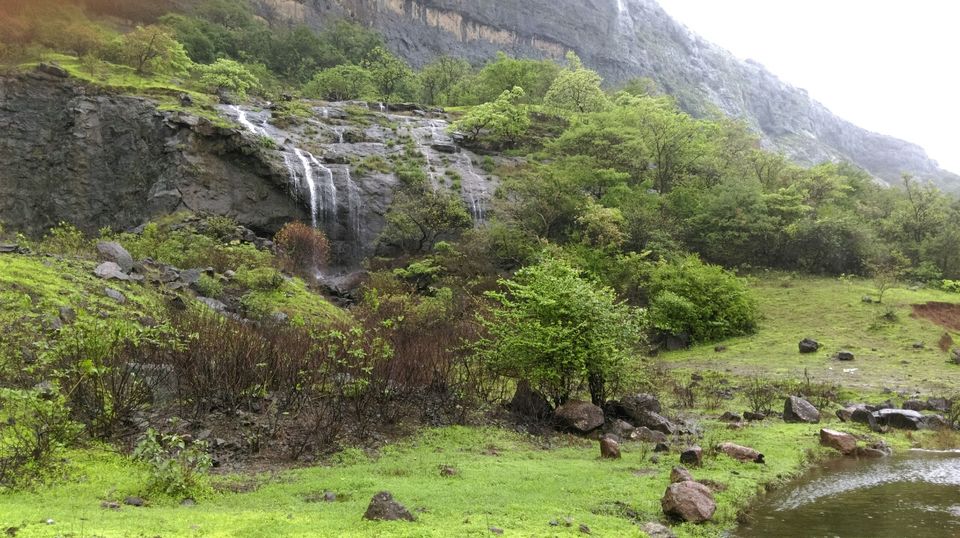 A gateway to Heaven!

Rajmachi Trek-  Srivardhan Fort.

We started our journey early morning around 5:30 am from Thane. With birds chuckling and winds breezing we headed to Rajmachi with over-excited thrill.
Driving through the Mumbai-Pune express way at a speed of almost 100km/per hour. We took a halt at khalapur to fill in the gas and again we started off. 
We reached udhewadi the base of Rajmachi around 08:30 am parked the car down in the village as we dint knew what was the status of the road up der(though was a big mistake), as we approached up we could see many cars going up ( make sure you take your car on your own risk, as the road up is very rocky and full of mud, SUV's can go up easily but for sedans and hatchback might be a problem). Also make sure to walk if you are parking your car in the village as its around 17-18 kms away to fort.But speaking the truth, the walking in the heavy rains and foggy atmosphere gives you a fresh vision.
So we started our trek around 9:00 am walking, make sure you take water bottles and snacks by the way. There are stalls present at every point of at 4-5 kms halt.Make sure you bring a pair of extra clothes as you might be crossing hell lot waterfalls around. 
The foggy atmosphere, heavy rains, muddy road, buzzing of the bees, singing of the birds will take you to another world and the feeling is just awesome.
As we were excited we din't take much halts we kept on  going. Due to heavy rains we could'nt take our cameras out and have a snaps, thats not a worry because we already visioned all this amazing natures beauty through our own eyes.
Nearly after 4 hrs of walking we reached the gate of the fort, they charge you Rs. 10/- per person single entry, for vehicles they charge around Rs. 30/- for bikes and Rs. 50/- for four wheelers.
We started trekking ones again into the fort as we reached up there was a notice board displaying 2 forts on top.
One was Manoranjan and the other was Shrivardhan. There was also a waving orange Hindu flag having a picture of shivaji maharaj. Then there was a small Temple which was Rajmachi with the details given of 2 forts.
We thought of going to Shrivardhan which took around 20-25 mins walking as it had rock stairs with flowing waterfalls, make sure you have a firm grip or the shoes and its quite slippery too. The ascend reaching the top was quite hard as it had rock stairs and water flowing through it. 
Finally, we reached the top were Shivaji Maharaj Picture was present proudly saying about the Hinduism and Marathas about the soil which makes you proud. 
Inside the fort was water filled due to heavy rains , crossing those we went to the top.
Hush! We said and the scenary which we saw was speechless! 
Clouds descended to our bodies such that we were on it, wind breezing so heaving that our packet of aloo Bhujiya went of flying ????. Rain dint stop but the view from the top melter our hearts! 
This is Nature at its best! Mother Earth, No words but it might take your breath away seeing this wonderfull view.
After taking a long halt of around 30 mins we thought of leaving, hence we started again around 2:00 pm with memories gathered of this wonderfull climate and environment! 
Again after long walking our feets were fully tired as we walked around 8 and half hours, in total almost 39-40 kms. We reached udhewade at 04:30 pm and then had a cup of tea down. We left the place nearly around 5:00 pm.
In short, the best trekking ever done in my life with amidst memories and wonderfull experience gathered.