If you live in north India, you would have definitely seen photos of some beautiful salt marshes in the country that are always compared with the Bolivian salt panes. These sparkling marshes are situated in the Great Rann of Kutch in Gujarat.
The Rann of Kutch is a 30,000 sq km desert in the Kutch district that stretches from the Gulf of Kutch to the mouth of the Indus River in southern Pakistan. It is a blinding white expanse of salt in winters and turns into a swampy, muddy land in summers. This crazy geographical phenomena makes it a natural wonder, one which is a must visit in a lifetime.
In 2005, Gujarat Tourism began 'Rann Utsav', a festival to popularise the Rann and invited tourists from India and the world to witness the wonder and enjoy the local culture and cuisine. What started as a three-day festival in 2005, is now a four-month long festival and easily one the biggest and most well-organised events in India.
Why go for the Rann Utsav
For the Rann Utsav every year, a huge tent city is established between the months of November and February temporarily. The festival is all about visits to the Great Rann, cultural exhibitions, traditional performances and a plethora of other activities. The pristine beauty of nature along with the warmth of the people, delicious food of the land, colourful handicrafts and haunting Kutchhi melodies, make the Rann of Kutch an exciting destination. While you are at the utsav, these are the sights you will have a chance to see and explore –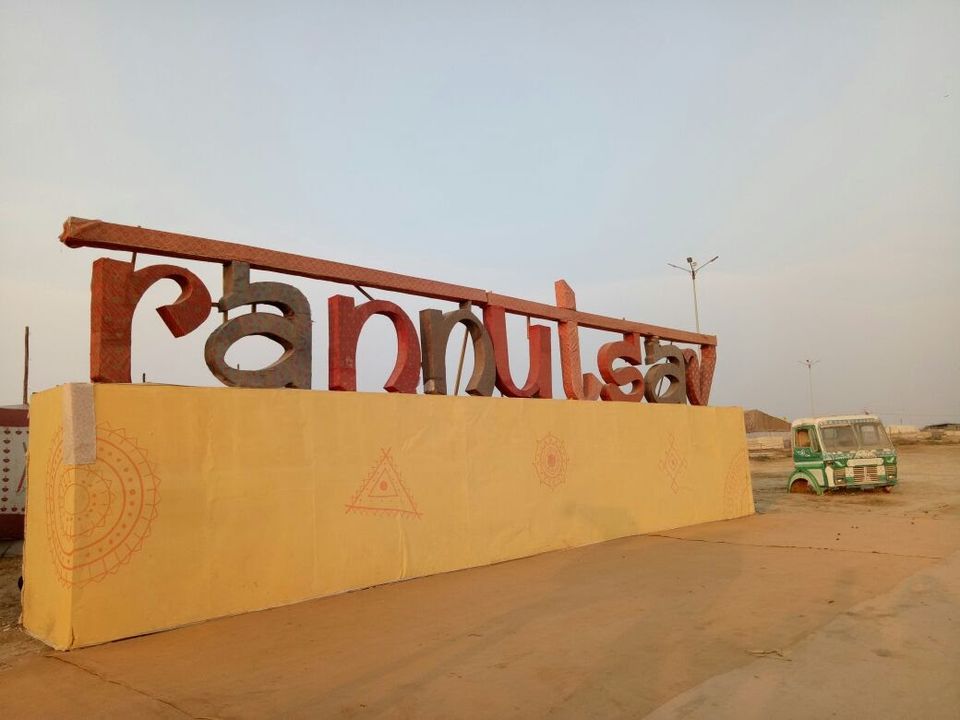 Synonymous with Kutch, this salt desert is a natural wonder that never ceases to amaze. A visit to Kutch is incomplete without a visit to the Rann. An enormous stretch packed with white salt, it glows in the changing light of the sun at dusk and dawn, and sunrises and sunsets at Rann are unlike anywhere else. The amber hues light up the sky and paint the land like a canvas. However, a visit to the Rann during a full moon can enhance your experience manifold. The entire desert transforms into an eerie land with moonlight reflecting off the surface of the white desert. It really is an unmatched experience. November 4 and December 3 in 2017, and January 2, 31 and March 2 in 2018 are full moon nights.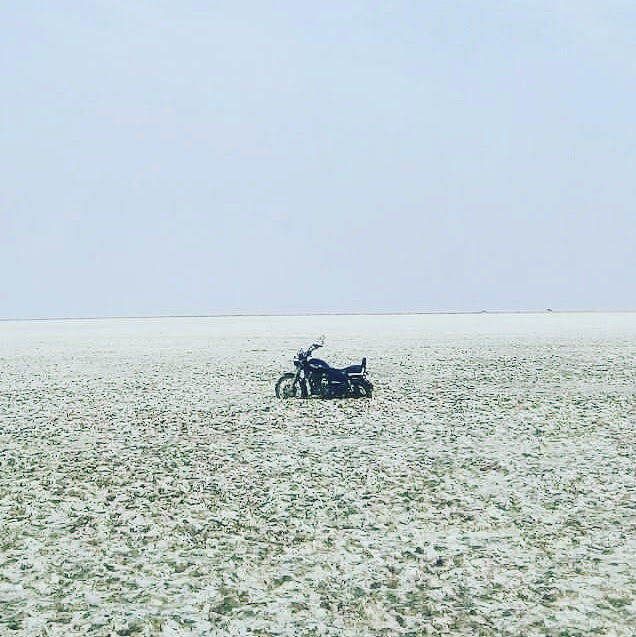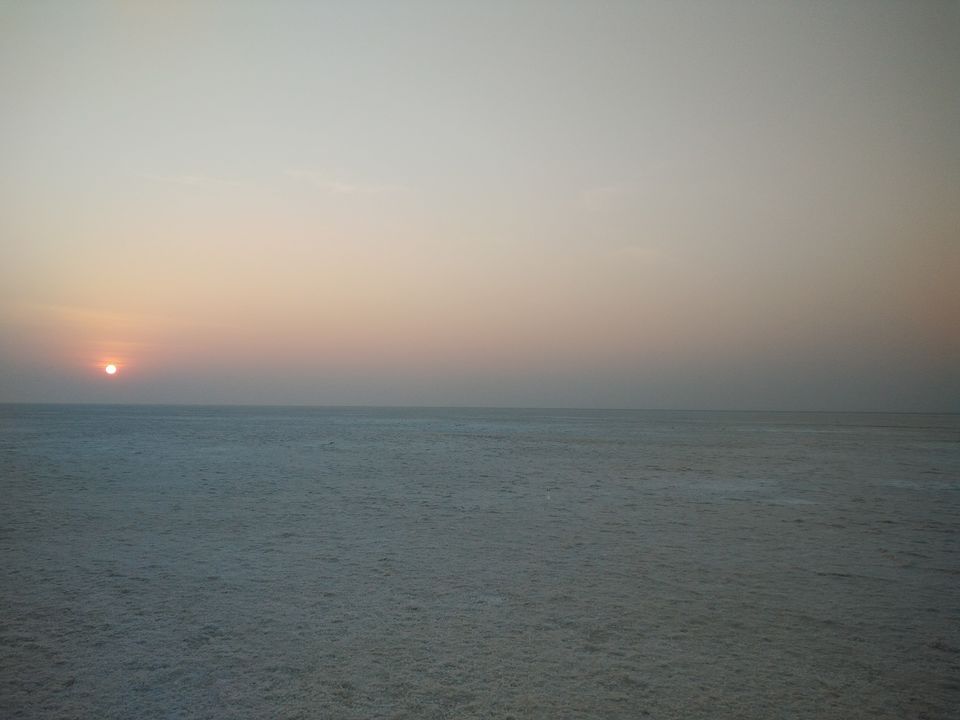 Gandhi Nu Gam
There is more to Kutch than the Rann, though, and if you are here for the festival, you cannot go back without buying a few handicrafts from here. Gandhi Nu Gam is a village nearby that you can visit to look at the traditional arts and crafts of the area. From mirrored walls to copper utensils, from wooden crafts and intricately embroidered clothes, everything is available here. The interesting thing about Gandhi Nu Gam is that it was destroyed completely in the 2001 Bhuj earthquake, and has been rebuilt from scratch.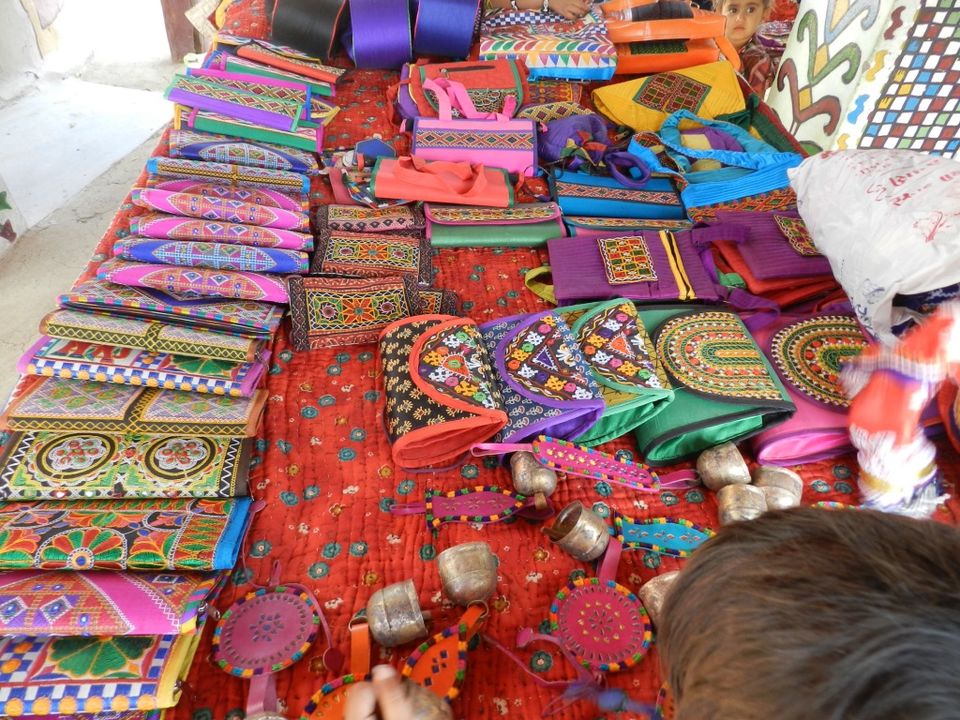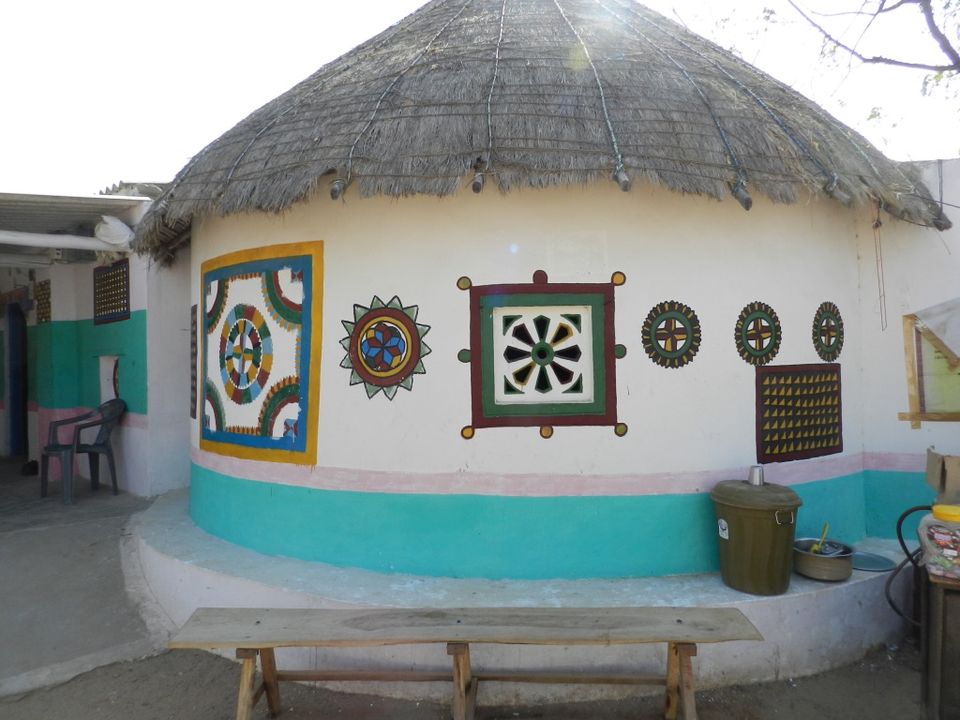 Kalo Dungar is the highest point in Kutch, at 462m. It is here where the horizon seems to come together with the white desert in the distance. It is one of the few non-coastal locations where you feel like you are at the edge of the earth, on the brink of incomprehensible vastness that fades off towards infinity. On a clear day, from the top most viewing point, you can see as far as Pakistan. For Rs. 10, there are people offering binoculars and showing you the India-Pakistan border post. Early morning or late afternoon visits are recommended.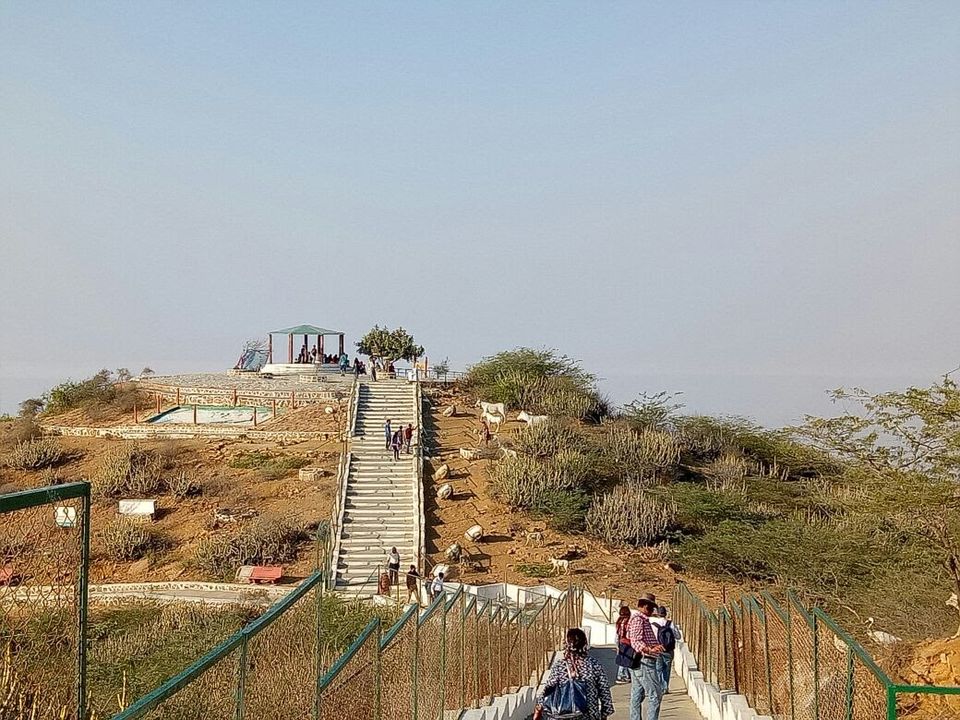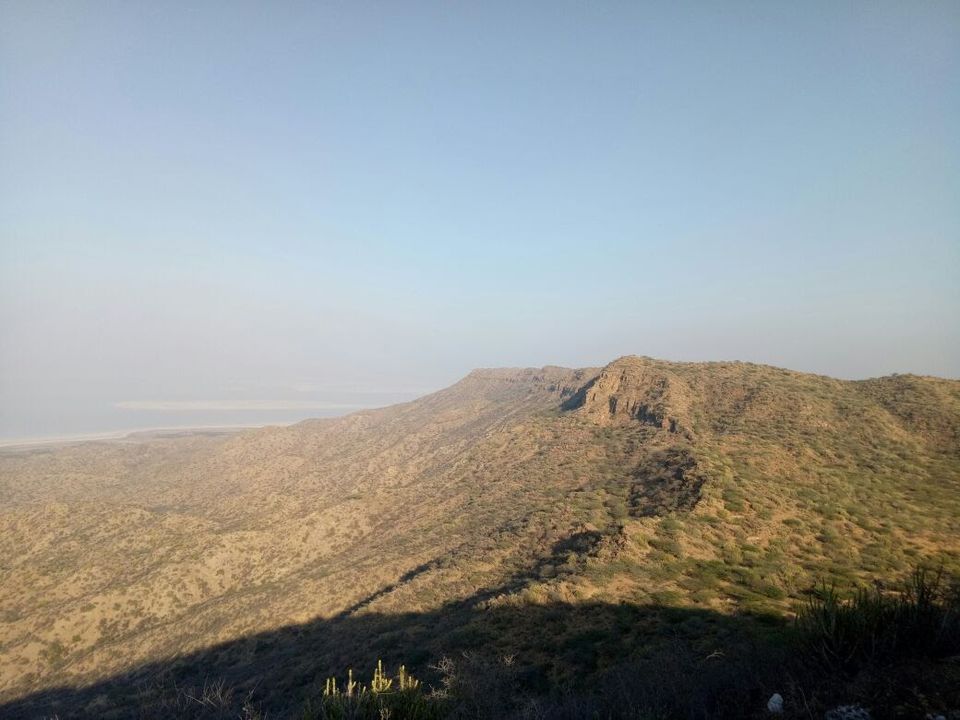 Around 80km and an hour and a half away from the Rann of Kutch is the town of Bhuj. Bhuj came into the headlines after the 2001 earthquake, when almost the entire city was flattened to the ground. There are some buildings that survived the earthquake, such as Aina Mahl and Prag Mahal, which are must visits. Apart from these, you can visit Bhujodi, a modernised village with decorated huts – each of them housing a different handicraft from Kutch and other areas of Gujarat. This is a great place for some authentic handicraft shopping.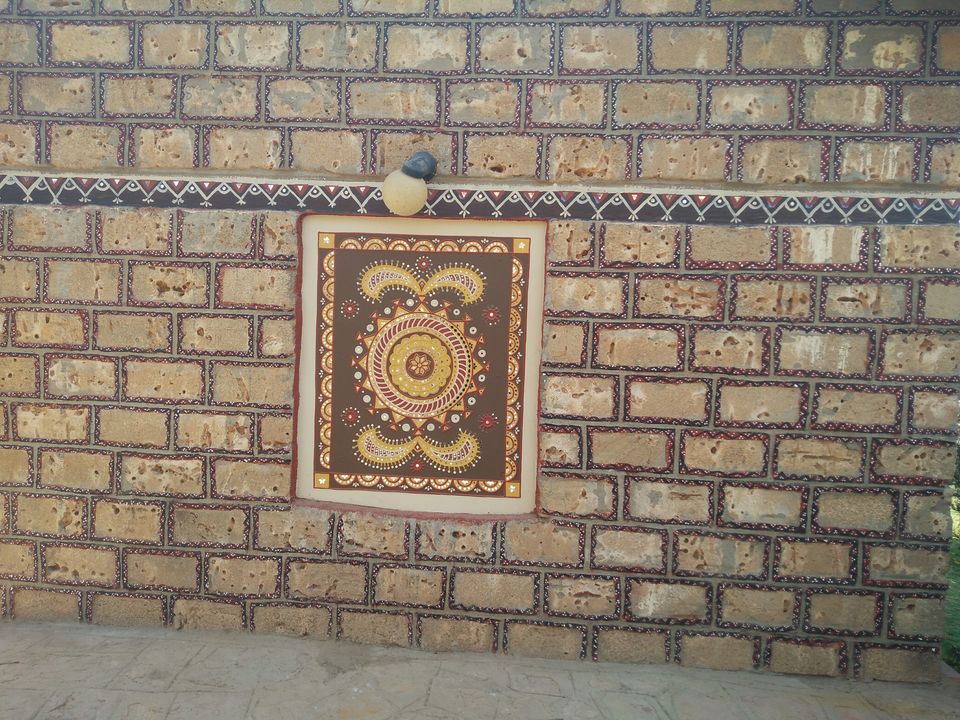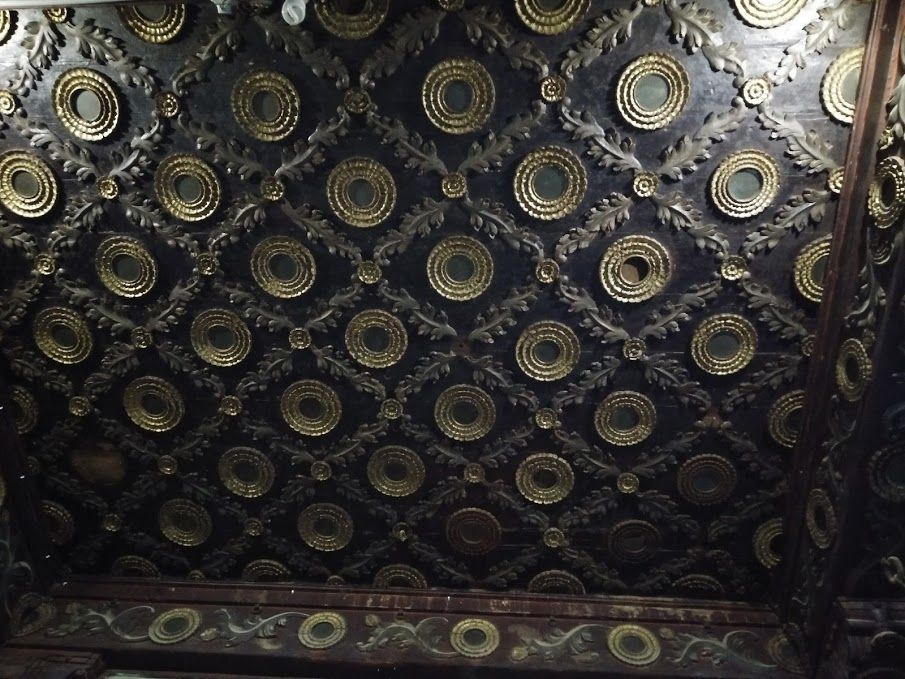 The sun-kissed sand and cool and breezy waters make Mandvi Beach a great destination. Watch the windmills and birds, take a short camel ride along the beach or simply walk on the soft sand with cool sea water brushing up against your feet.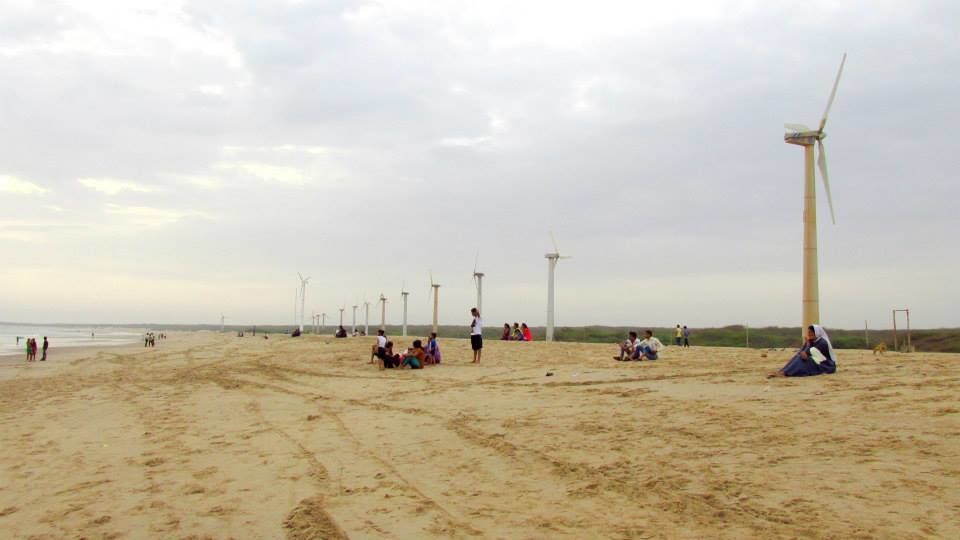 Vijay Vilas Palace is an epitome of graceful curves built in the fusion architectural style of local Kutch, Rajasthan and Bengal. The palace is nestled in 450 acres of lush greenery, with a 2-km stretch of private beach. It was made with red sandstone in the Rajput style, with a main central dome and coloured glass windows. You could probably recognise the palace as it has been featured in a number of Bollywood films such as Lagaan and Hum Dil De Chuke Sanam.
Cuisine on offer
Though the cuisine of Gujarat's western region is similar to the entire state, there are still some distinct differences. However, at the Rann Utsav Tent City, you will get vegetarian spreads only, as the community and the area is predominantly vegetarian. Expect to eat local Gujarati delicacies such as dhokla, thepla, gathia, sev and many others. There are also some international options available such as pasta and baked vegetables.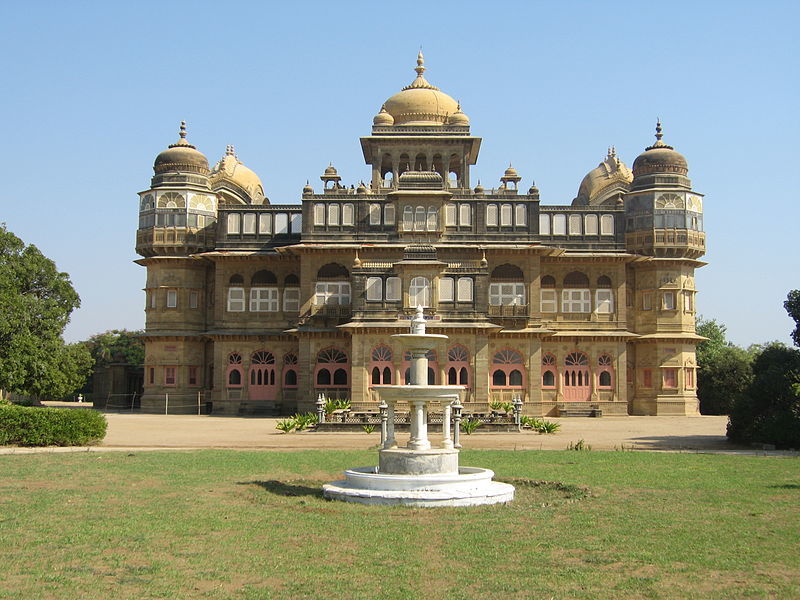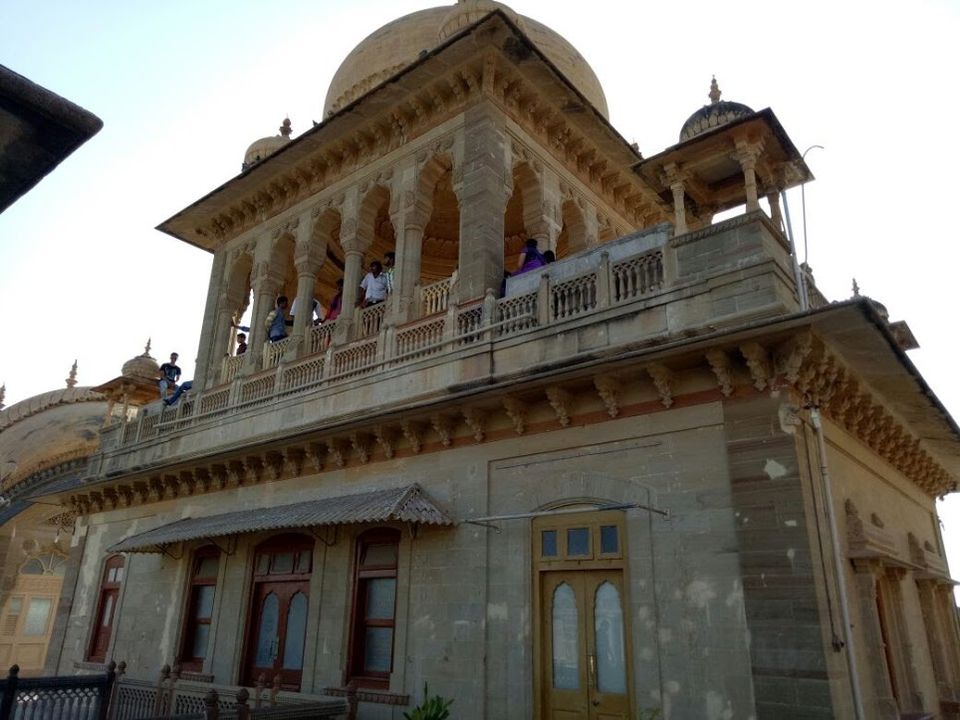 When to go
The winter months from October to March are the best months to visit Rann of Kutch. It is during these months that the marshy lands dry up and reveal the beautiful salt desert. Therefore, to experience the beauty of the desert and truly enjoy the desert and its surroundings, the best time is these four months.
Getting there
The city nearest to the Rann of Kutch is Bhuj.
By air: From New Delhi, you can take a direct flight to Ahmedabad and then one from there to Bhuj. Return airfares from Delhi to Ahmedabad start from ₹3,000 and from Ahmedabad to Bhuj start from ₹14,000.
By train: Alternatively you can take a train from Ahmedabad to Bhuj. There are three trains that run between the cities, however the DDR Bhuj express is the best option. It is an overnight train and prices starts at ₹605 for third AC.
By bus: There are many buses that operate between Ahmedabad and Bhuj. It usually takes around seven to eight hours by bus and the tickets start at as low as ₹200 for normal buses and ₹500 for sleeper buses.
By road: Highways in Gujarat are amazing and you can easily drive down as well. It is 330km to Bhuj and another 90km from there to the Rann. It will take you around eight to nine hours to make the journey.
Getting around
While in Kutch, there are two ways to get around. One is you hire a cab from Bhuj and explore areas nearby. The second is you book a package with rannutsav.com, the official partner of Gujarat Tourism for the Rann Festival and they take you around all the sights and attractions.
Accommodation
The most popular choice is the Tent City that is erected every year from November to February. It has more than 350 tents and the accommodation comes with a fixed package that includes all meals, and sightseeing at popular spots such as Kalo Dungar, Aina Mahal and Bhujodi. There are three types of packages – one night, two days; two nights, three days and three nights, four days packages. There are three types of tents available in the tent city – Premium Tents, Deluxe AC Swiss Cottages and Non-AC Swiss Cottages. All come with en-suite bathrooms. Prices are different for November and February, and for December and January. You can check them out here. The prices include sightseeing around the tent city as well as visit to the salt desert.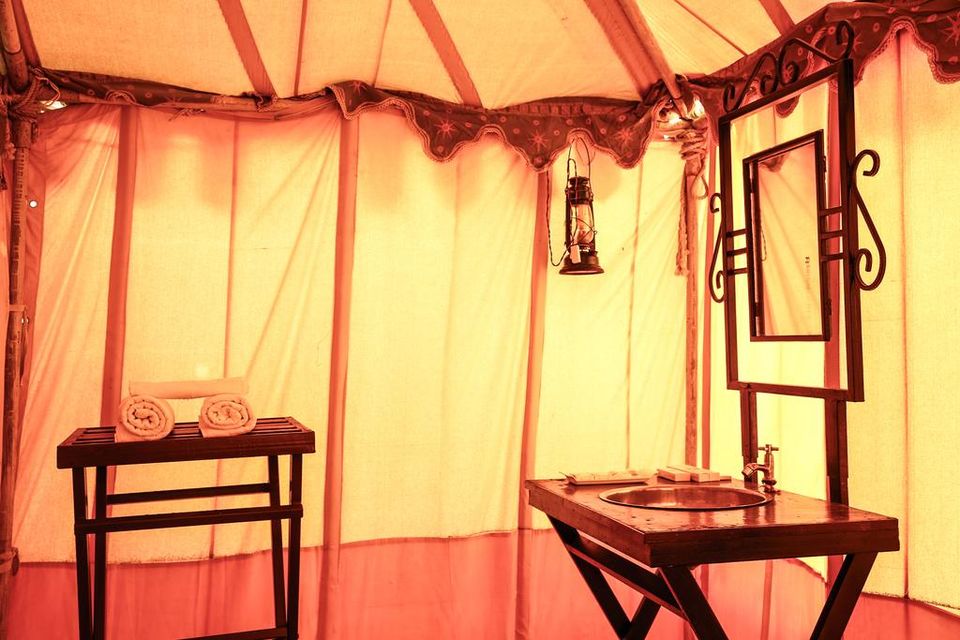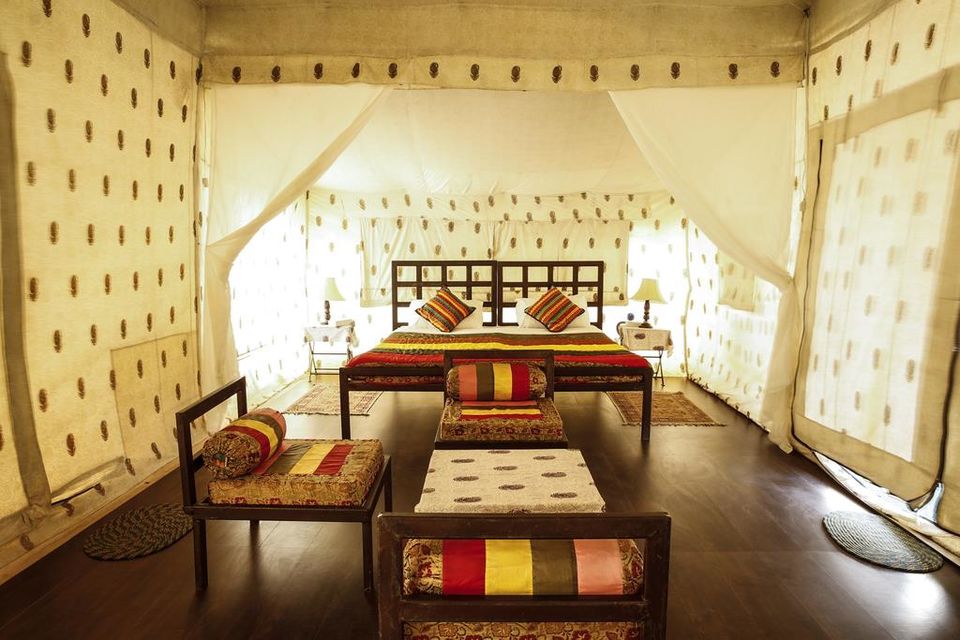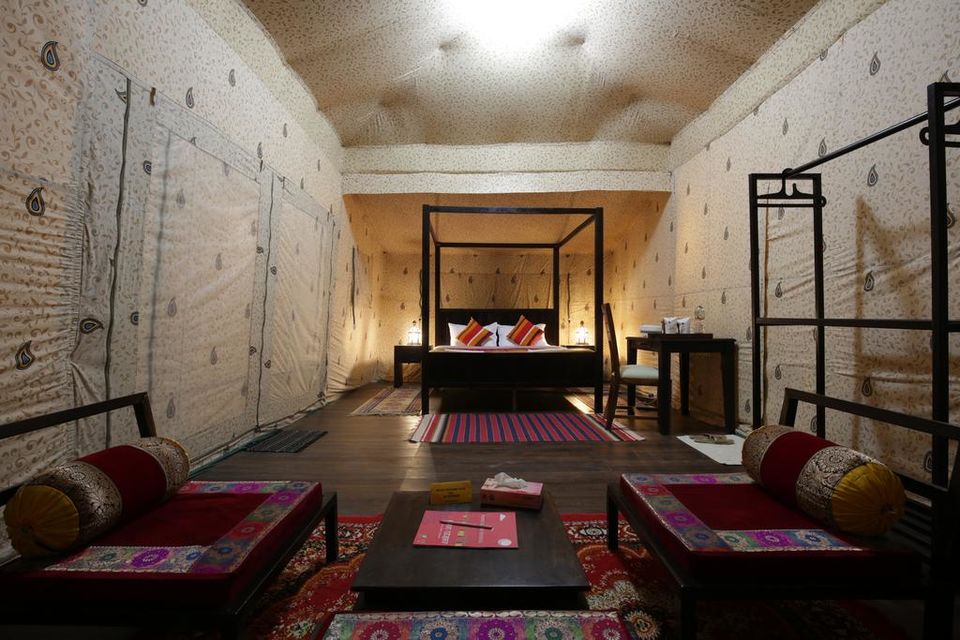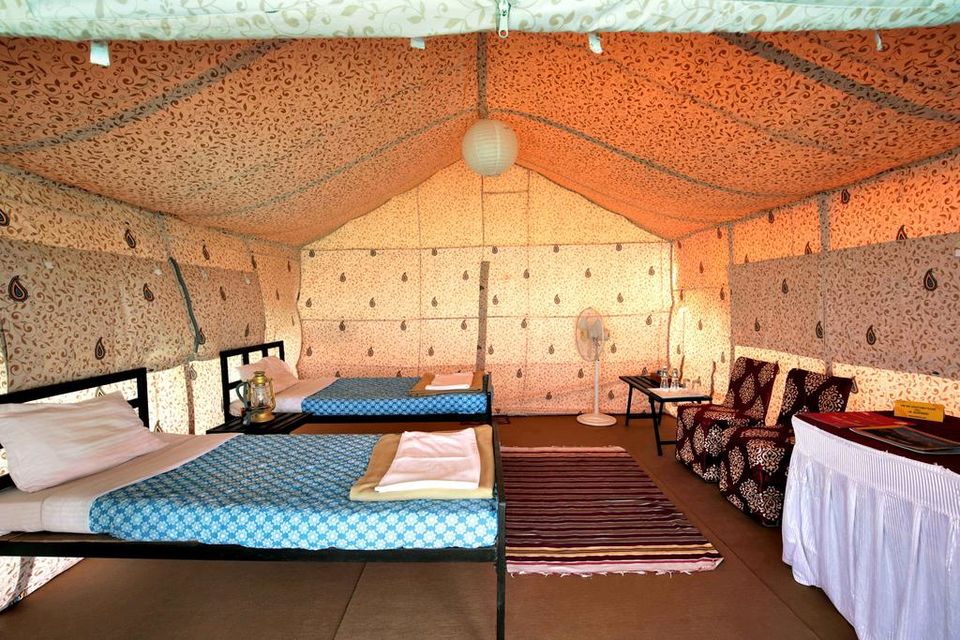 Kutch Resort at Dhordo is an hour and a half away from Kutch and is made up of traditional Kutchi bhungas (mud huts), crafted and decorated with handicrafts. Rates start from ₹4,500 for an air-conditioned double bed hut, per night, with all meals included.