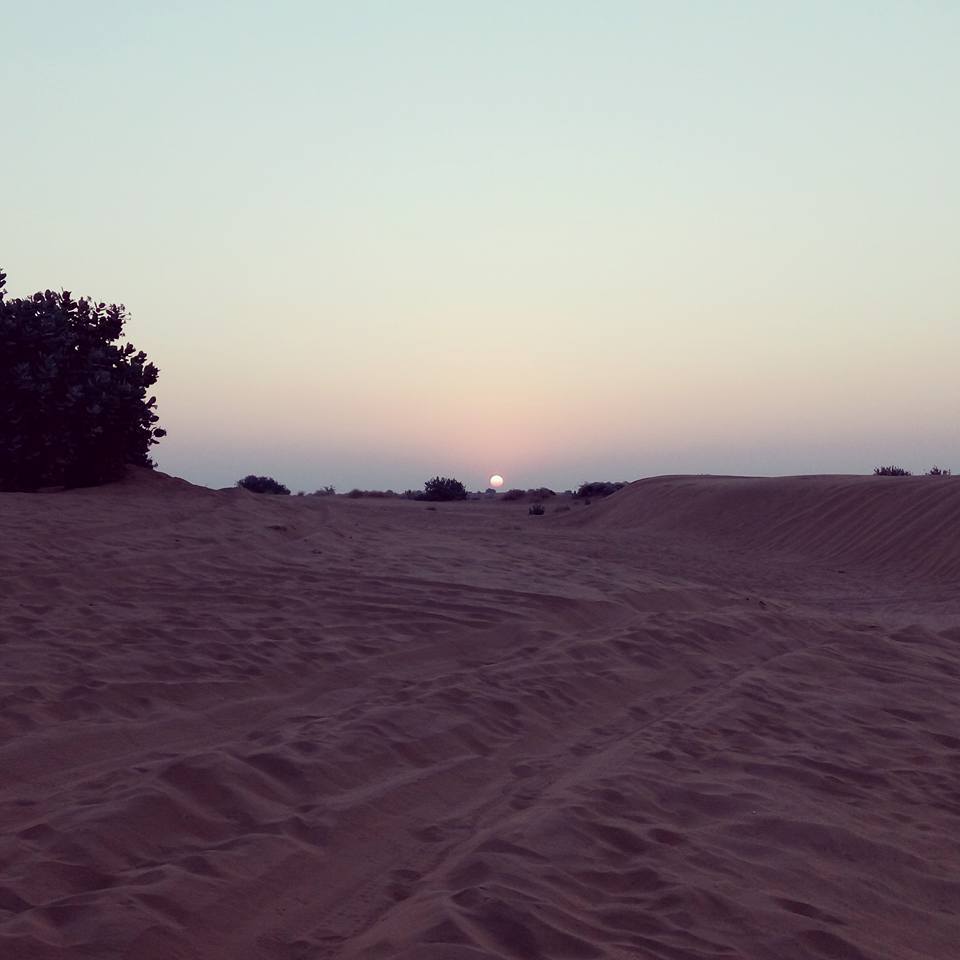 "Sir, would you like to opt for a camel ride. I will show you around the desert. It will be a good experience. You'll cherish it forever," said a voice from behind. While trying to figure out the voice, I found a 15-year-old kid clad in a white pathani suit and wearing a colorful headgear accompanied with a camel, which was looking no less than a newly wedded bride, looking at us curiously.
"What's your name? Will you take us for a ride," asked one of my friend. Excited, he came near us and said, "My name is Jaaved. Me and my brother will take you three on a ride beyond the usual. You will enjoy it."
Jaisalmer Map
I have always loved the desert. As one sits down on a sand dune, he sees nothing, hears nothing ...Yet through the silence; something throbs and gleams. And since this was my first trip to Jaisalmer, I didn't want to miss out on the experience of riding a camel and a desert safari.
We readily agreed and with much difficulty managed to get on the camel. Even as the animal cautiously got up after it was instructed to do so by the handler, we felt as if someone has thrown us in the air for sometime. Uncomfortable for the first few minutes, the ride was breathtaking enough. Javed and his brother Akram took us to the spot where several bollywood films including the recent Salman Khan-starrer Bajrangi Bhaijaan was shot. We got down, felt the cool sand beneath our feet and soaked into its beauty. From there we witnessed the sun do down the horizon as keen visitors scampered to capture the moment through their lenses. Soon, the sky turned orange before twilight beckoned with stars.... It was time to leave and head back to the camp. As we slowly made our way, a cool gush of wind touched us... The hot and arid desert had gone cold and the stars were looking like small diamonds as they flickered in the night sky...