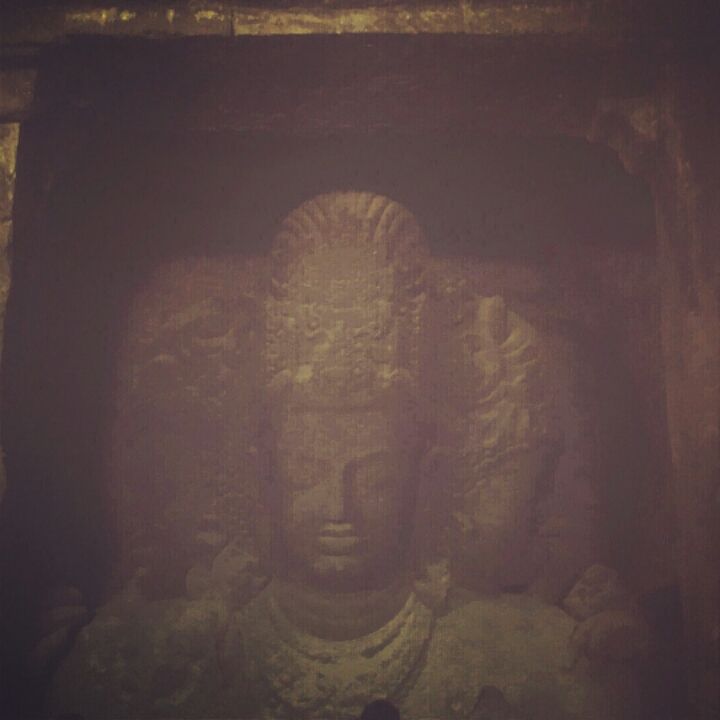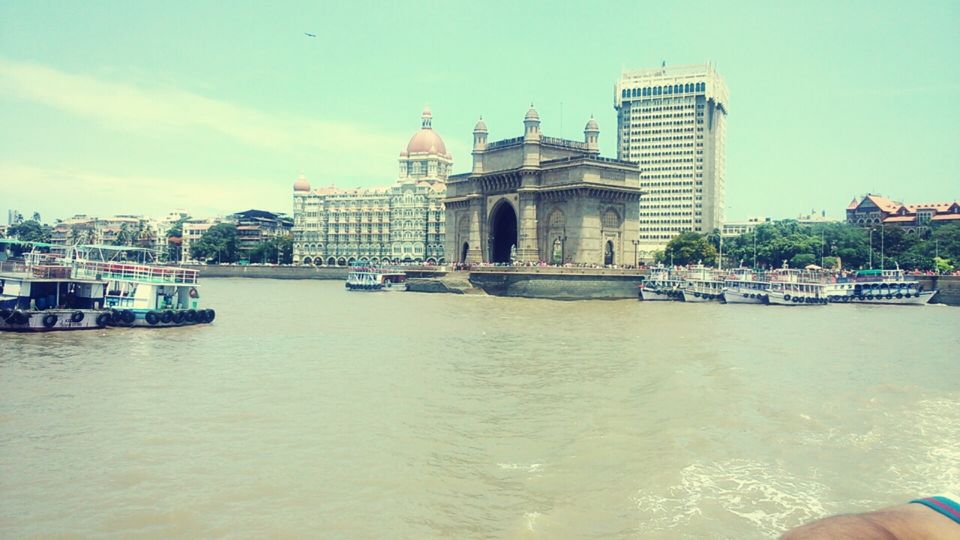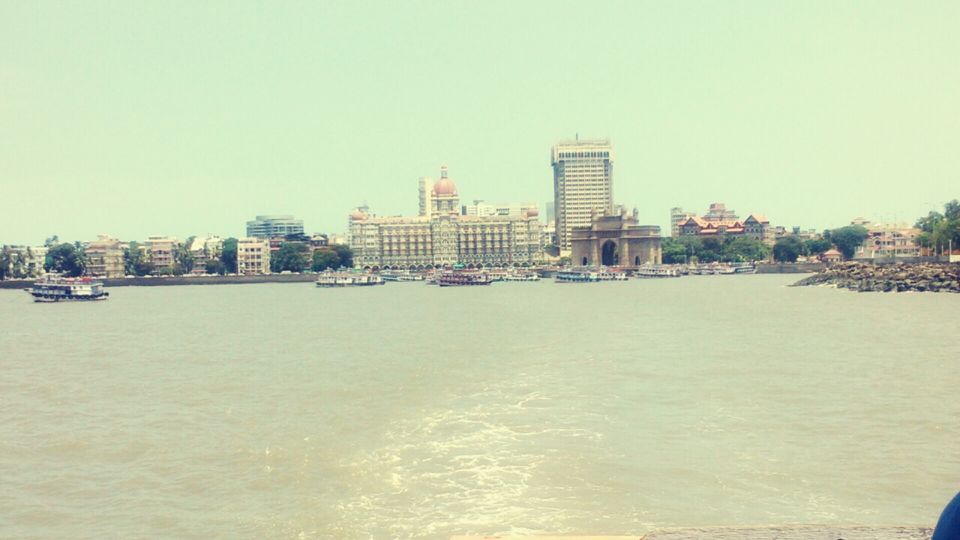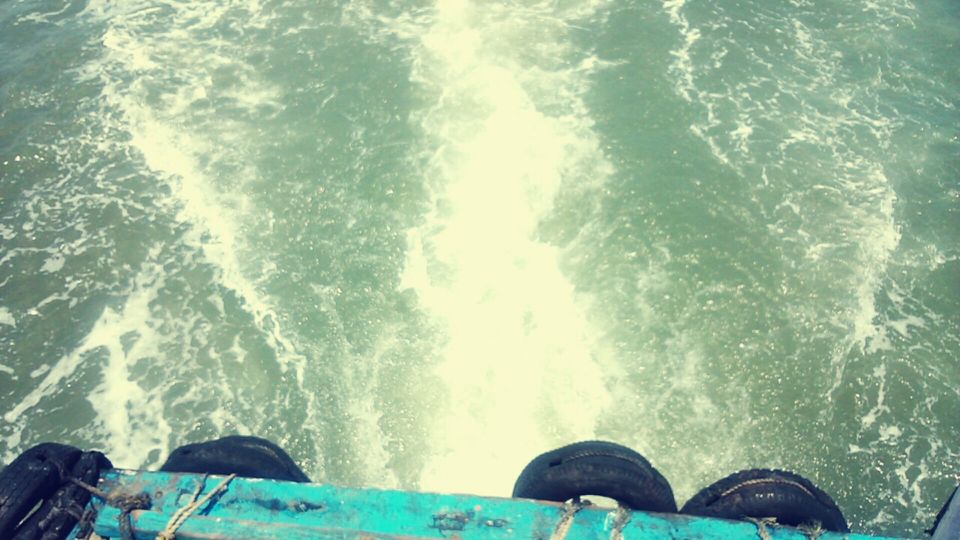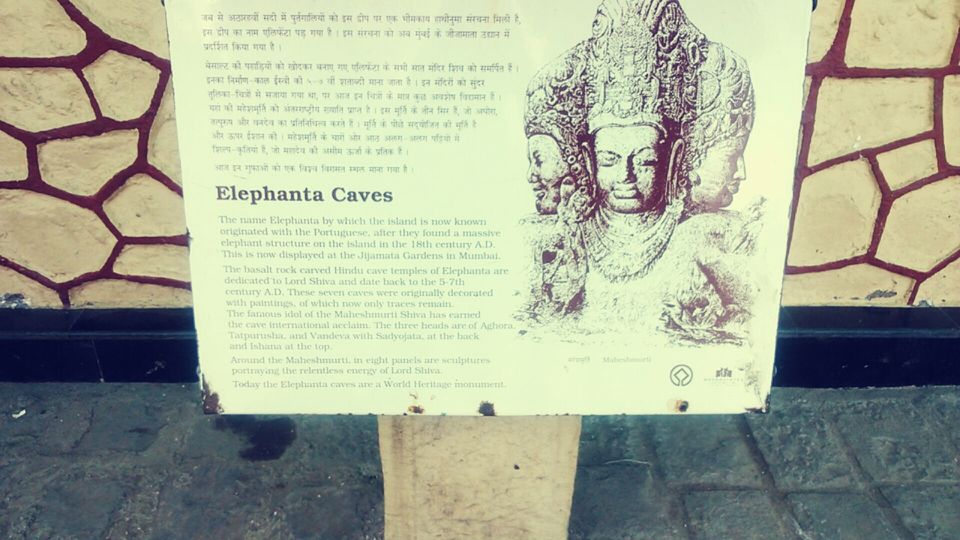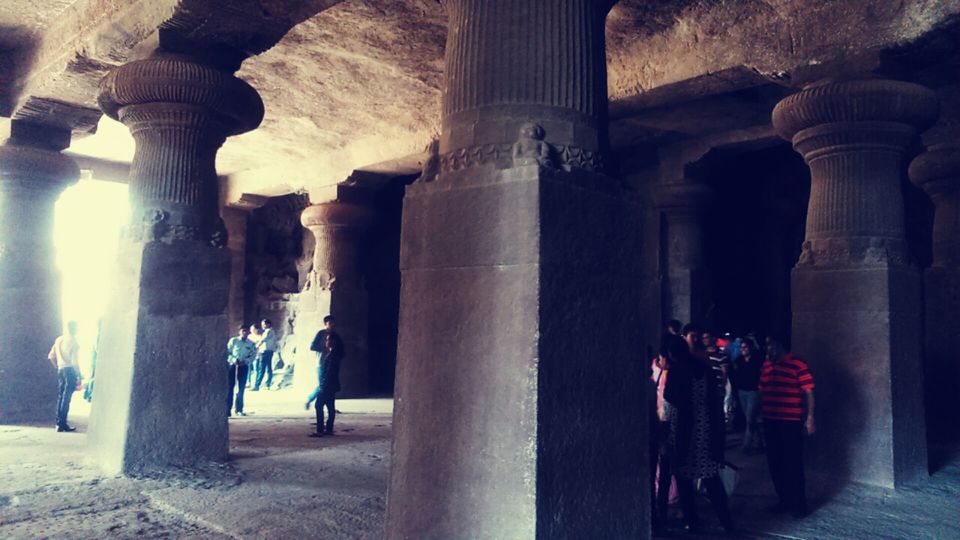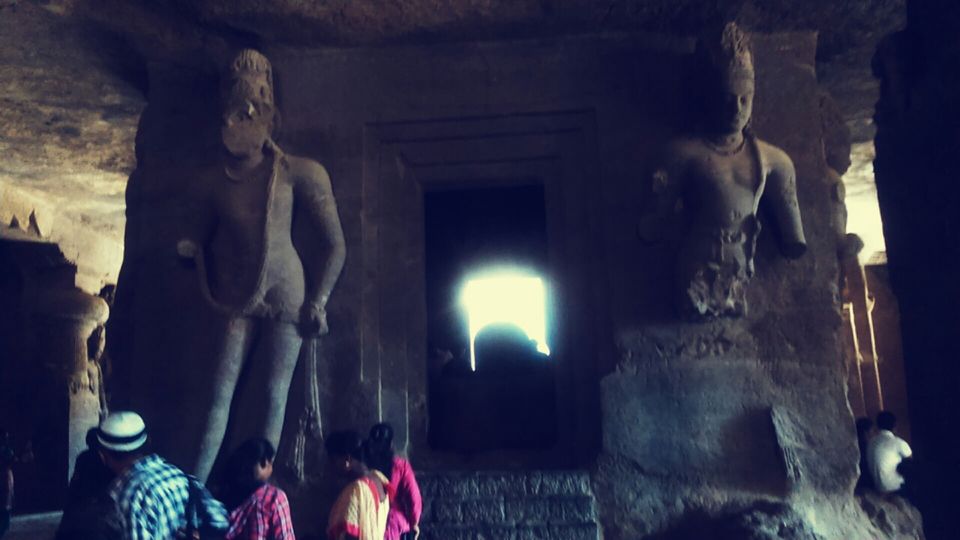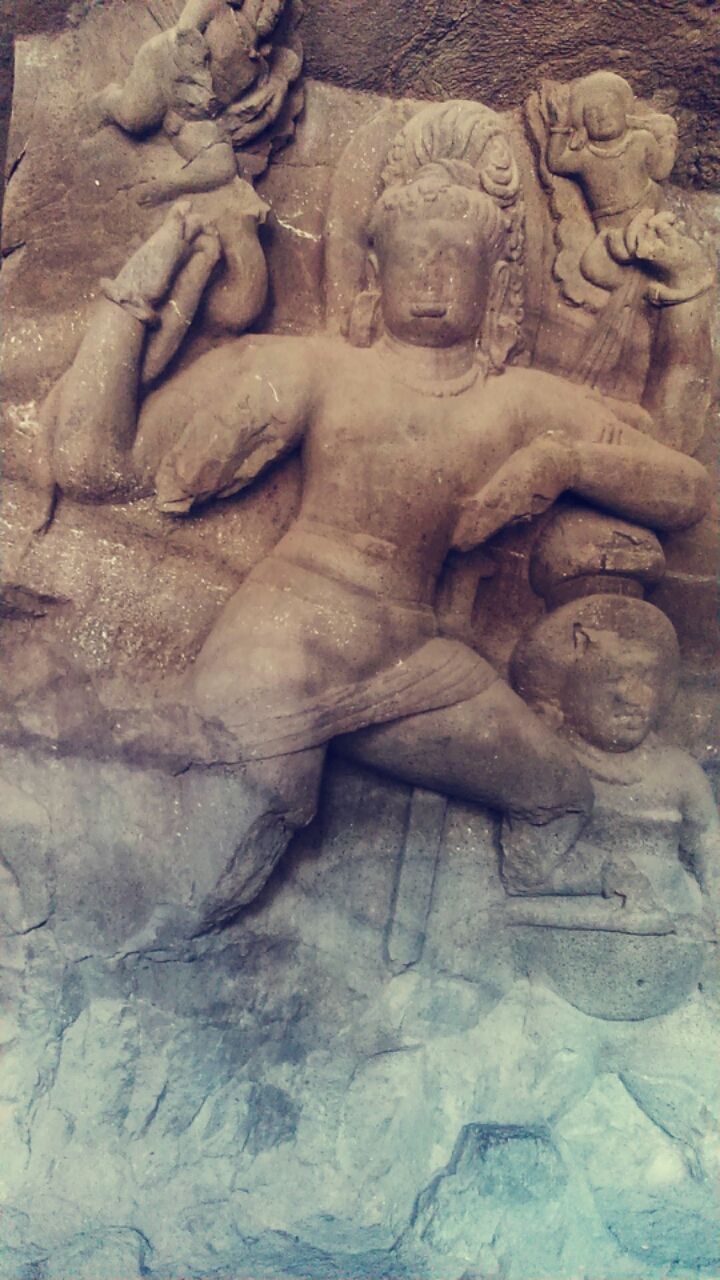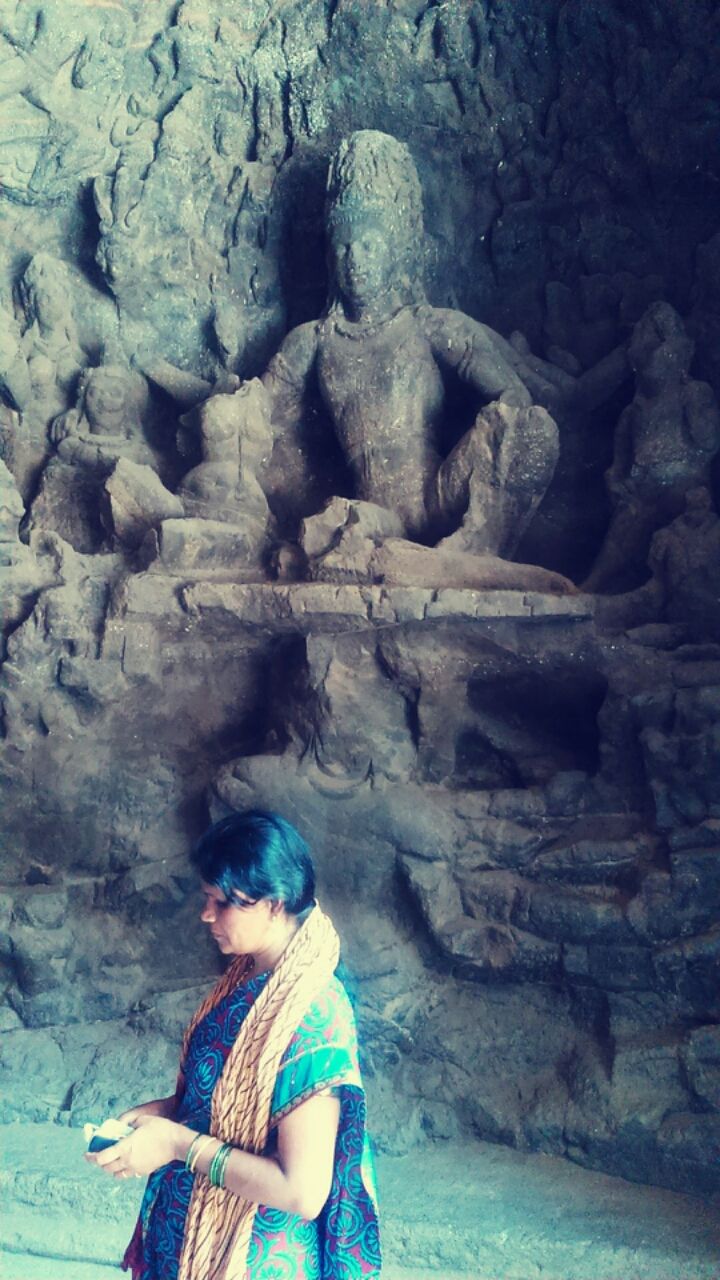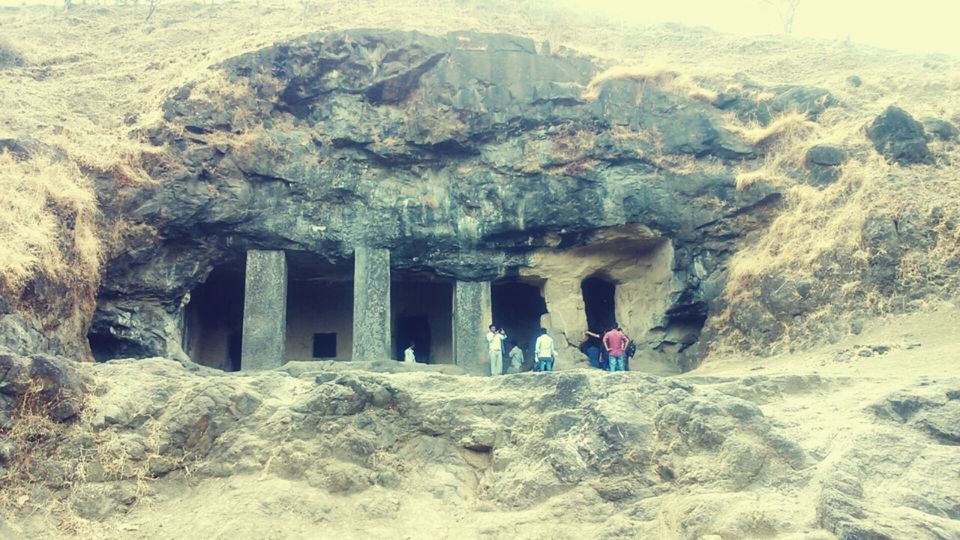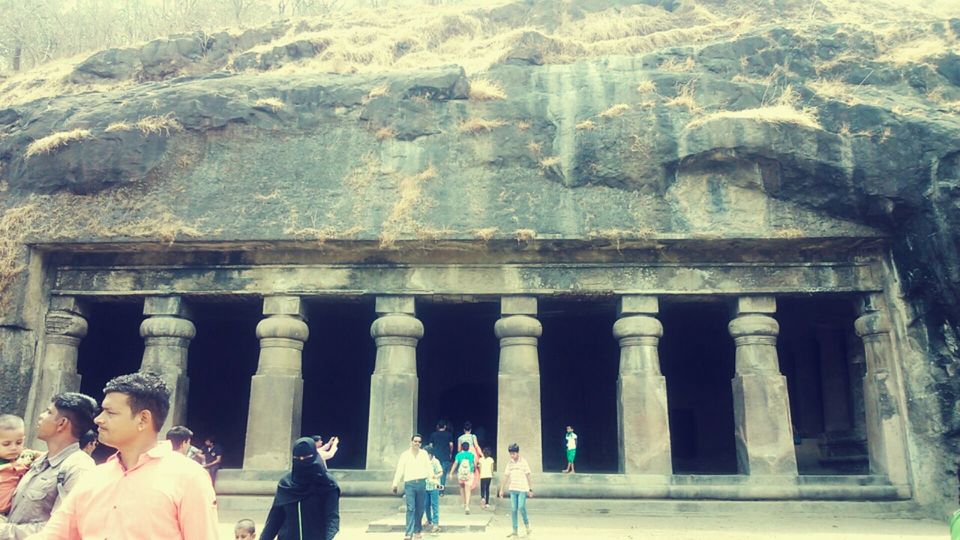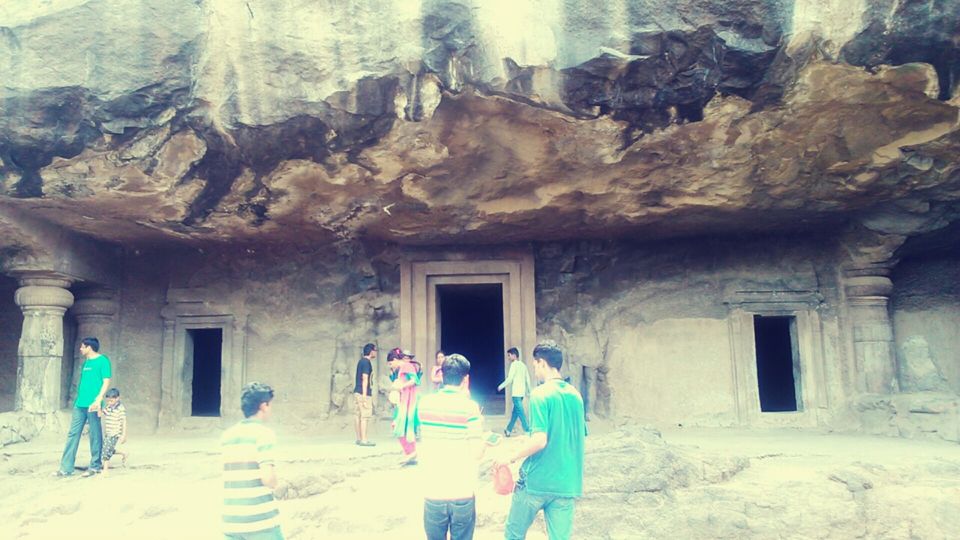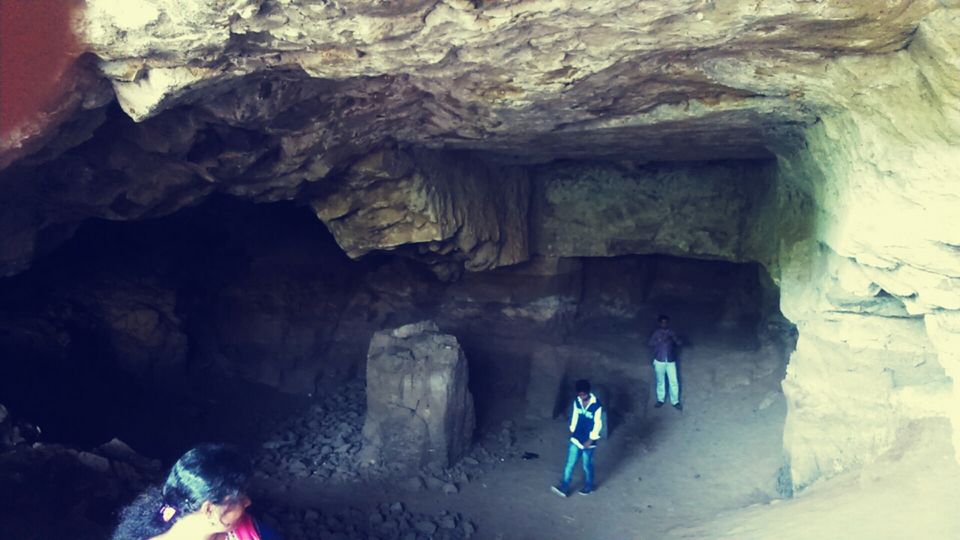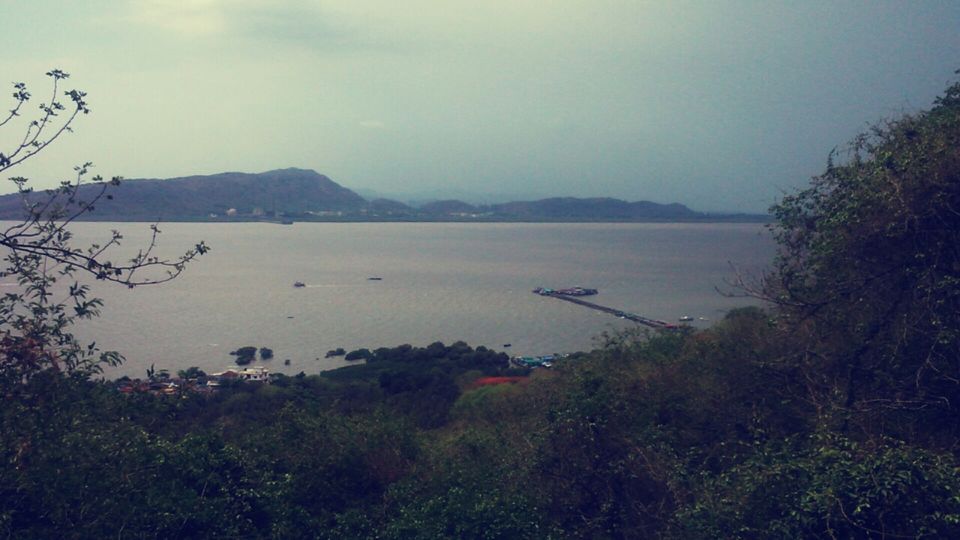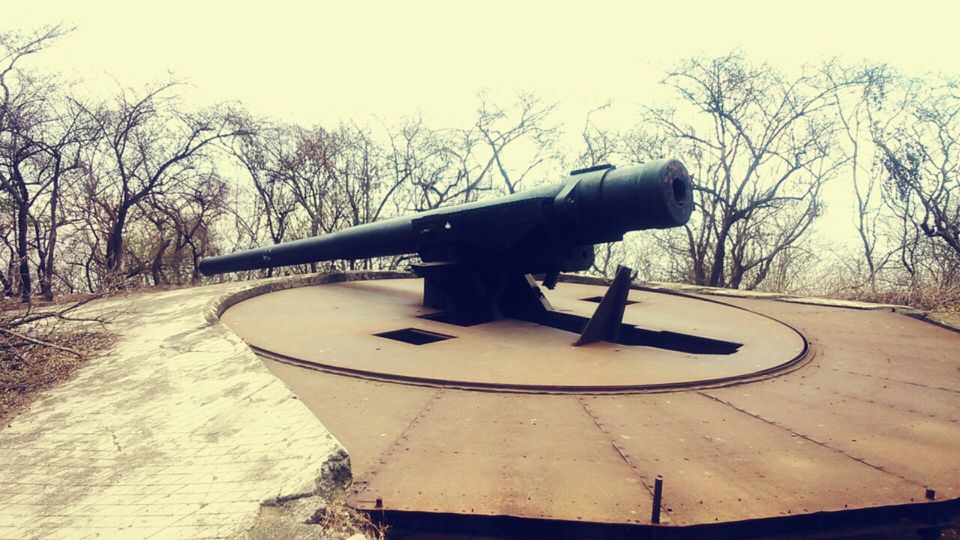 It was just a regular Sunday, until we decided to visit the Elephanta Caves as it was supposed to be on a remote island, and the main thing was we wanted to travel by a Ferry.
We reached Gateway of
India
, from where they have ferry rides to Elephanta Caves. It cost us 160 INR per ticket. We took gate 2 where there was a huge line, but we dint have to stand for a longer time as there were many ferries. And in no time we were on the open waters, ( Paid extra 10 INR for upper seats). 
We passed by many cargo as well as tanker ships in the sea. After 1 hour ferry ride we finally reached our destination. When we got off on the jetty, we noticed tat there was toy train to take tourist to the Entry gate, it was also charged, but we preferred walking as people were acting as if they had been in train for the first time inspite of being a Mumbaikar.
Now the entire journey starts, once you reach you've to pay 5 INR per person to enter the island, and then 10 INR to see the Elephanta Caves. You've to walk a few meters before you reach the top. We had carried our own water instead of purchasing.


There are 7 caves in total, 5 on western side of the island and 2 on the eastern side, we just visited the 5 on the western side. Cave 1 is the huge and magnificent one, contains lots of Rock sculptured pillars and rock carvings. It's been beautifully done, few of them are broken down still worth the visit. 
Cave 2, 3 and 4 mostly look similar, and they are very small. Whereas Cave 5 looks completely like a cave, as its 80% broken.
They have kept directions every where along with info about the Caves. 
Apart from this, there's a hill top view of the island which contains 2 huge Canons and a underground tunnels. to reach this point you'll have to trek.
When we finally started to walk back towards the jetty, it started to rain so heavily tat, our trip was going to end with a bang. We had started on a hot summer and ended up with a cold refreshing rains. Rain was unexpected but still it changed the climax of our visit.
NOTE:
Carry your own water while going, including food, if you want to save something 
Beware of monkeys.
Those who like to have a beer, don't worry even tats available for 190 per bottle.
Food, both veg (pure) and non veg restaurantserves are available separately ( but they are bit costly) 
Go and enjoy, you're perspection will be different from mine.
ENJOY. 
Wow! I just can't express more than this, it just mesmerizes with its amazing beauty. Been here many times, but always as different story to tell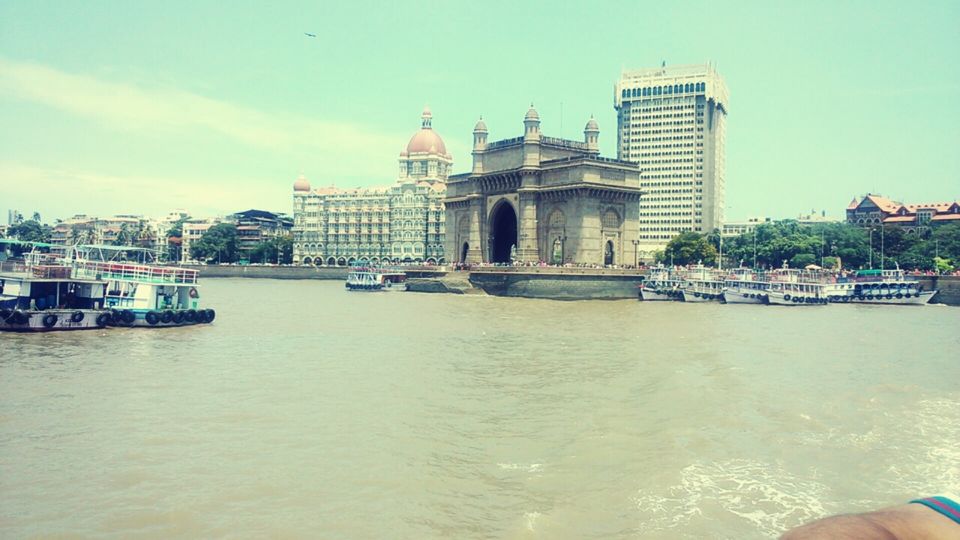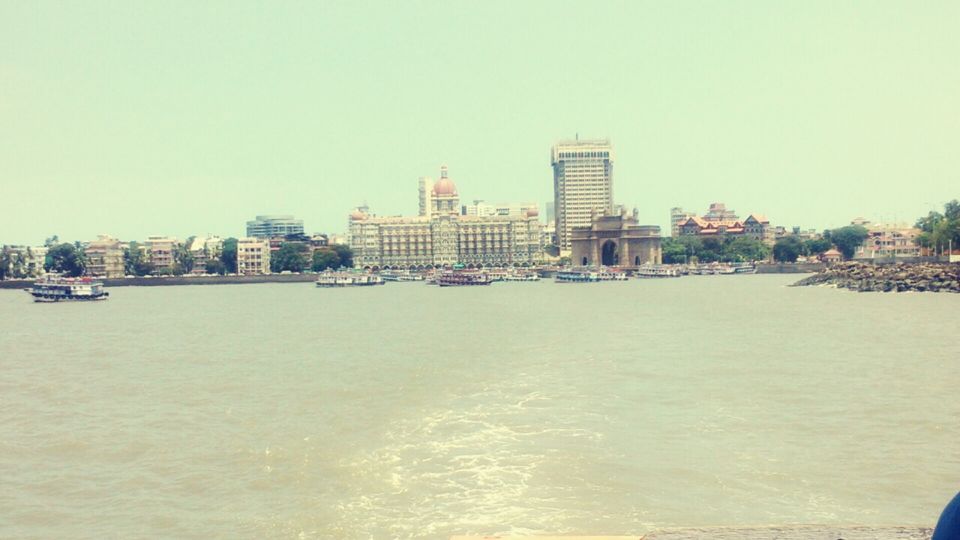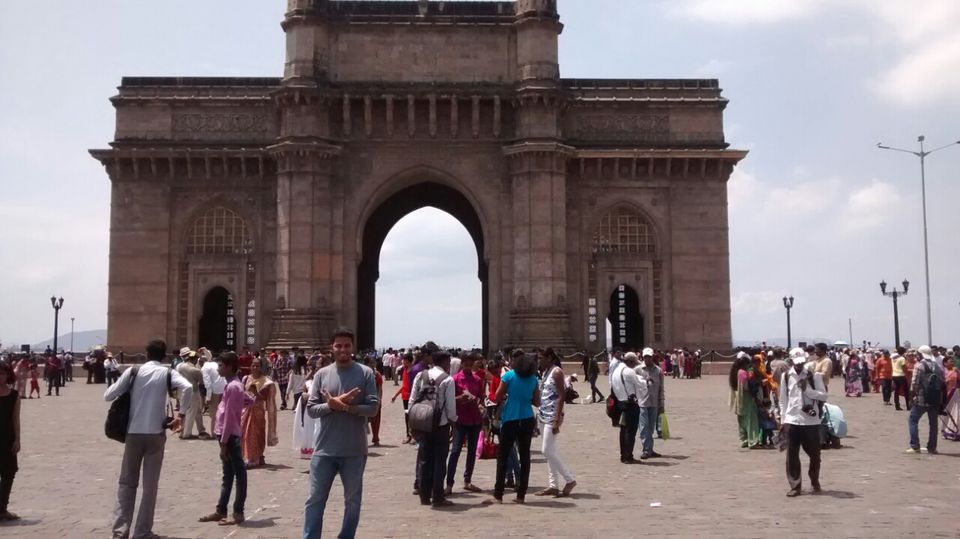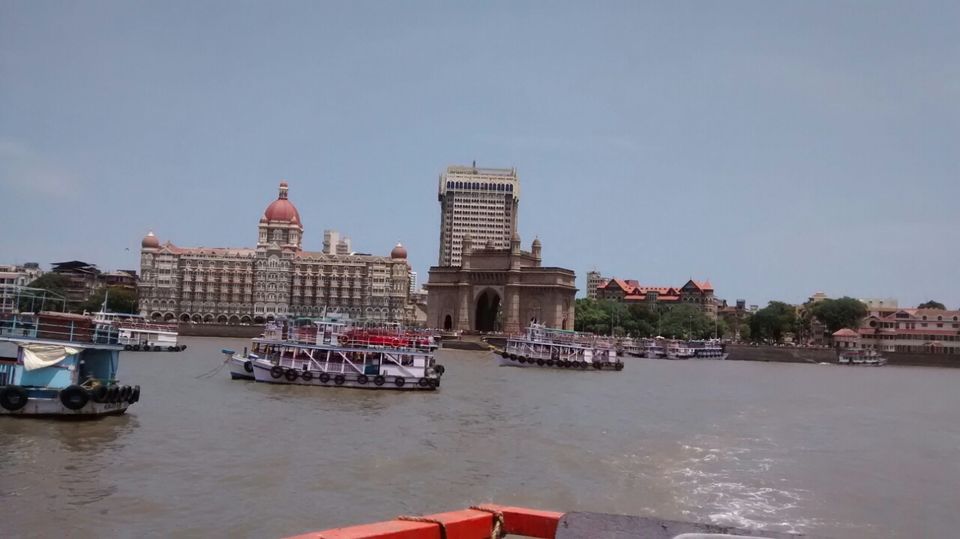 beautiful ride, takes almost 1 hour to reach elephanta from gateway. got to pay extra, if you want to sit on the top. passes through many big and small sized ships. loved the sea. starts to roll during rain. At the elephanta jetty There's a toy train ride to carry people to starting point. and they do charge you or else you could prefer walking and still you would reach before the train does