"Palm Trees, Ocean breeze,
Salty Air, Sunkissed Hair,
Snail masks and off tracks,
All that collectibles, in my travels"
Journey to Phuket started with 6 of us flying from Bangalore to Bangkok. This was my first international trip, it's a cliché with us Gen Y these days, and it feels like no biggie. But for me it was. Somehow compared to everybody traveling abroad at early ages, I mellowed down my thrill to nothing but once I was on the plane, it still hit me. The excitement began with the city view from the sky, the dazzling city lights at 4 AM from high above was what set all the splendor to a new level.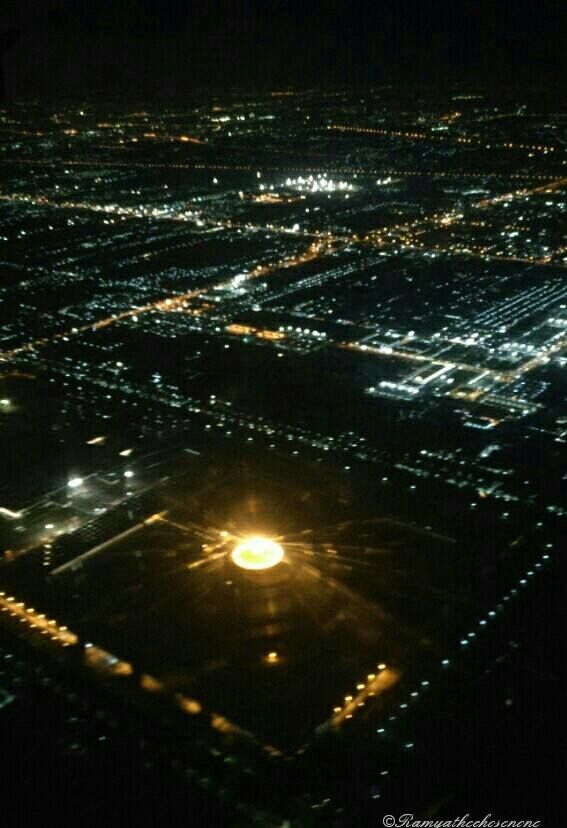 We dutifully got our on arrival VISA. Then took a connecting flight to Phuket. The first try on Korean cup noodles in flight, Bigger and filler for a single person I must say.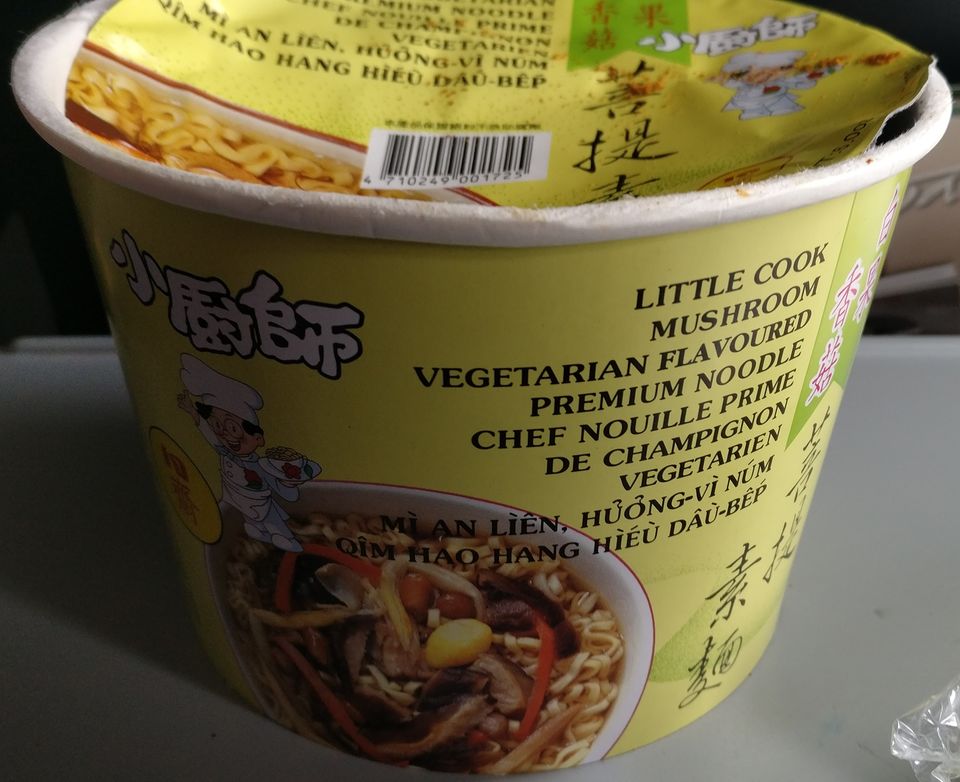 Once landing in Phuket was welcome by the placard with my name, what is life without the smaller things that excite us? Well, bittersweet memories.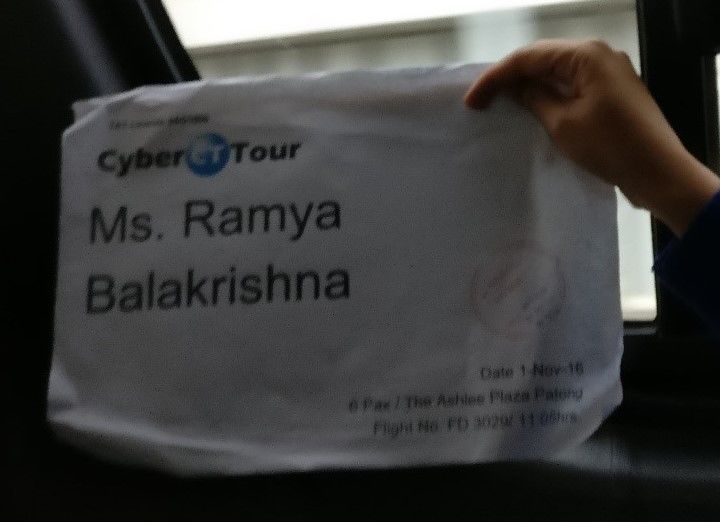 We were picked up by cozy minivan, which cruised through Phuket, like a countryside ride with high roads that you drive by, with the sea view at one side.
We freshened up in the hotel, then went by to Marina Plaza close by.
Marina Plaza:
The plaza is a cluster of food stalls, shopping stalls and spa as well. A very ecstatic experience to experience so many varieties of seafood in one place. Me being a vegetarian, I was simply admiring the colors and variety and the structure of meat and the cooking.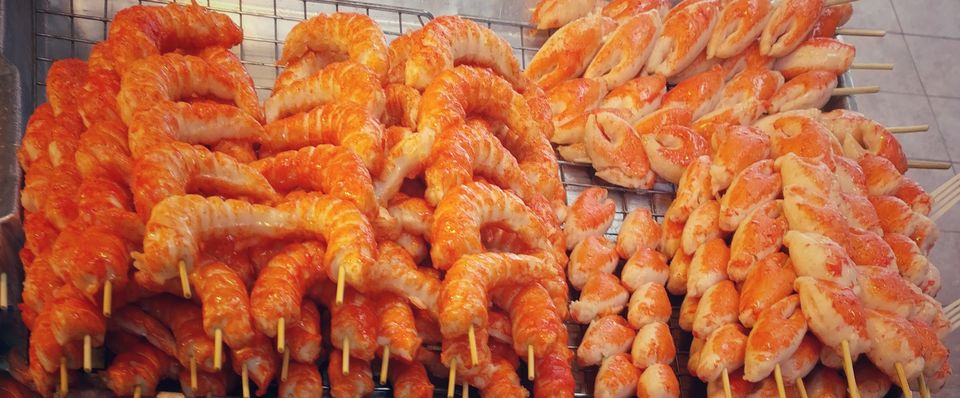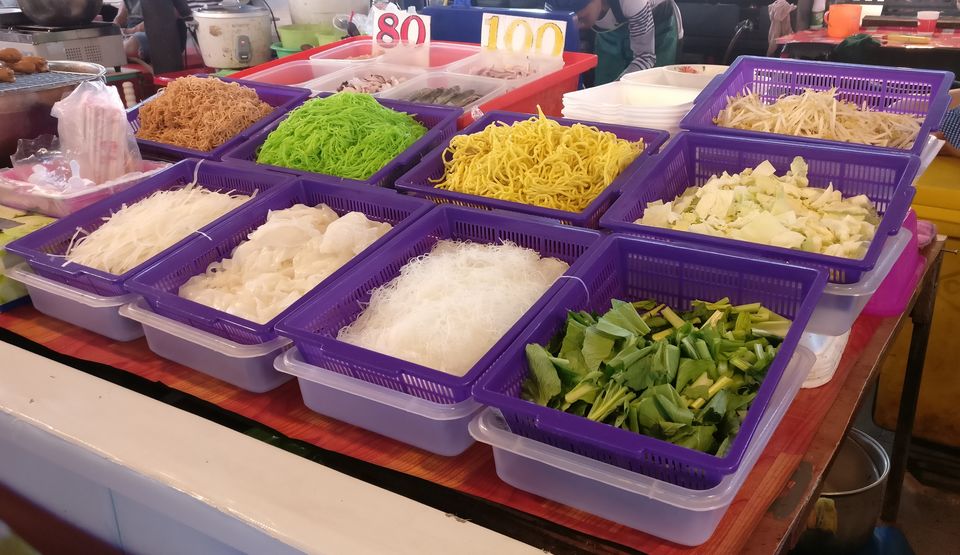 The colorful noodles and everything from the sides to the main dish arranged neatly. The highlight for me though were the exotic fruits, the exotic fruits - the luscious dragon fruit, Juicy passion fruit, the exotic guavas and mouthwatering watermelons. Oh not to miss meticulously cut pineapples and Jackfruits.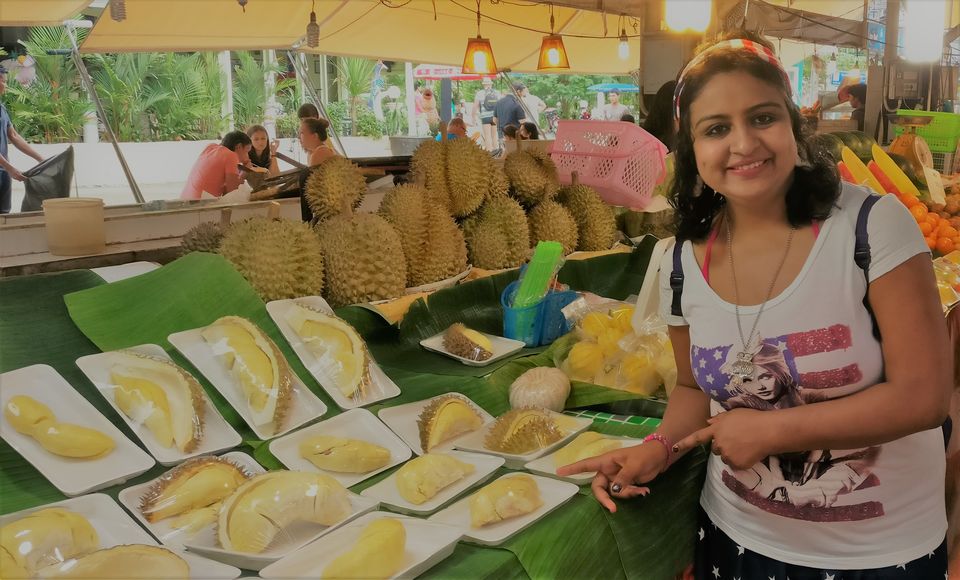 For a fruit lover like me, this place was a bliss.
The clothing store and fish spa were all at one place too, this place also had these amazing snail masks for the face to rejuvenate.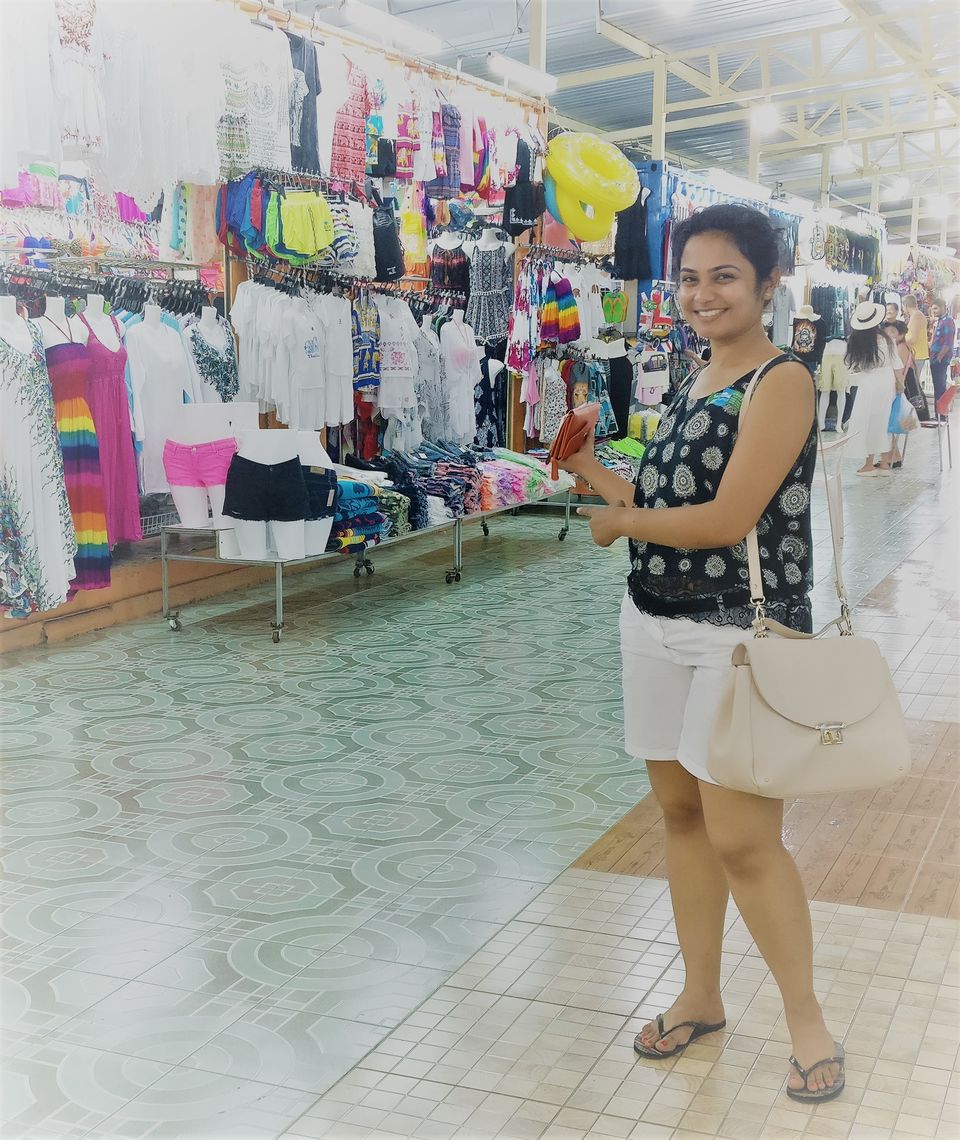 We then got a tuk-tuk to visit few iconic places in Phuket.
Wat Chalong temple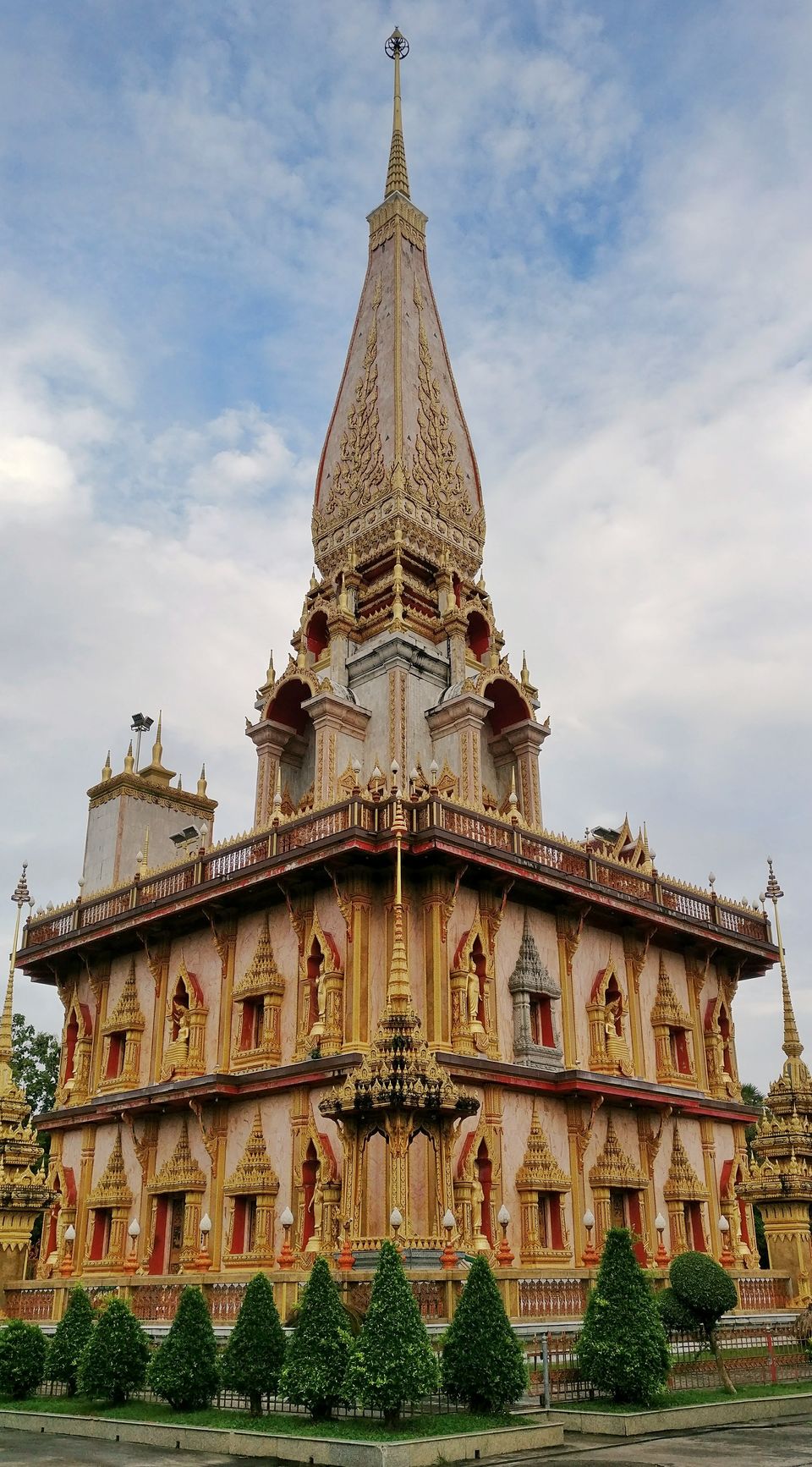 The traditional Thailand at the heart of Phuket stands the Buddhist Statues in Wat Chalong temple. The outer architecture with a blend of ancient colors and pagodas, with picturesque paintings of Buddha depicting his life story, is something one shouldn't miss in Phuket.
Karon View Point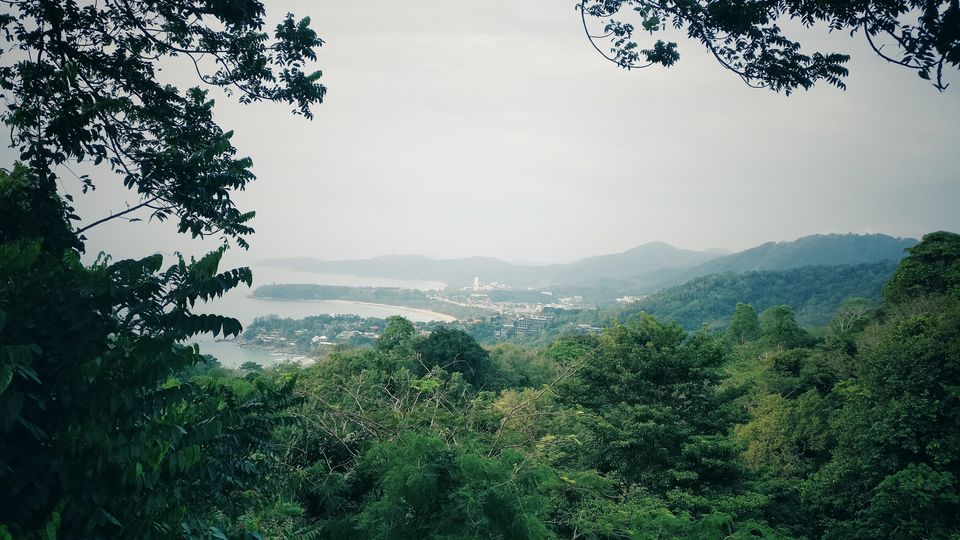 The name instigates view of three beaches. It's one viewpoint overlooking Andaman sea and Karon beach. Also locally known as Three Beaches Hill.
Bangla Road and Patong Beach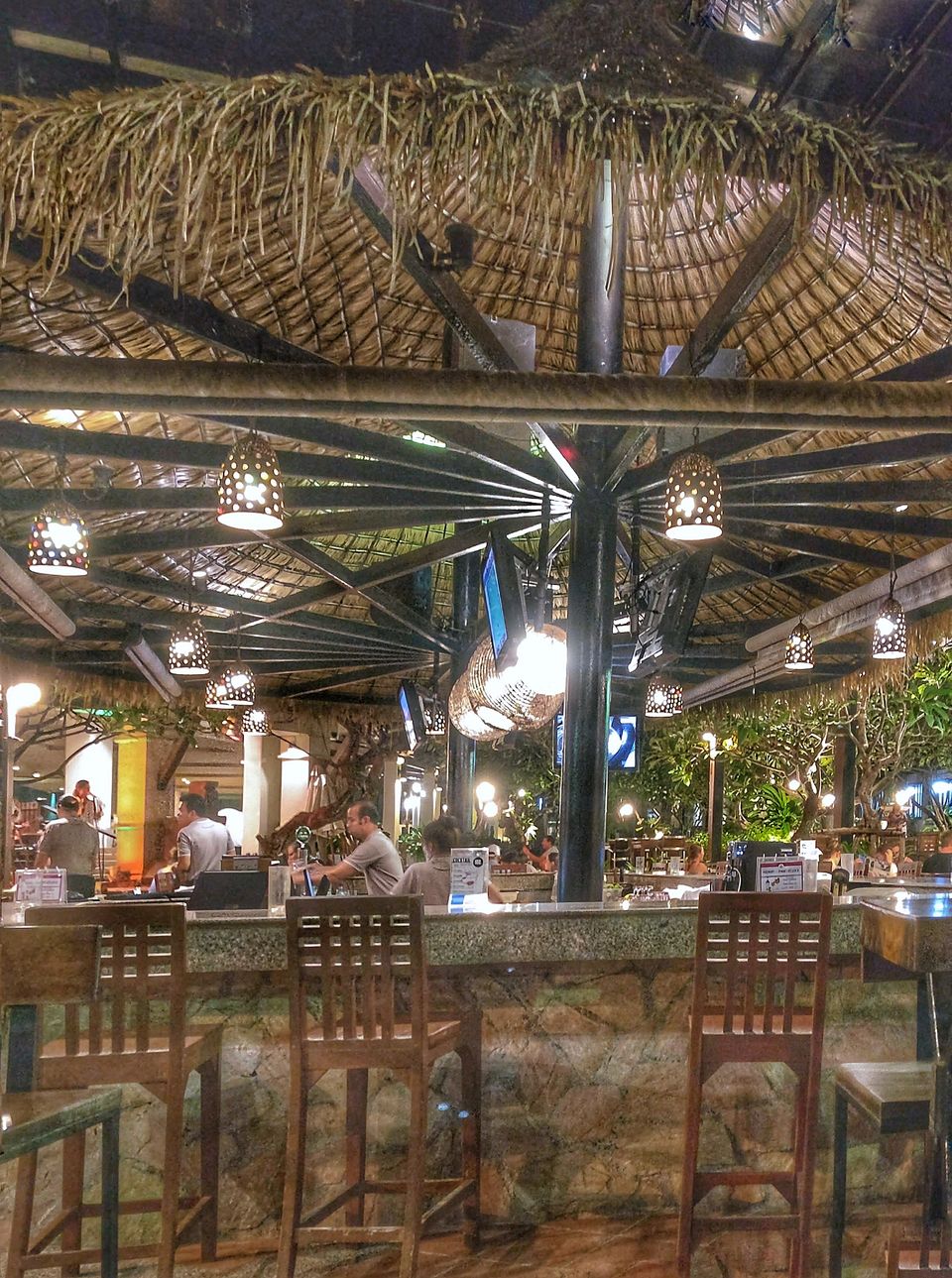 The street filled with neon lights, cafes, shopping stalls and pubs to massage parlors, one can find everything in one long stretch overlooking the Patong beach. The Bangla Mall as well amidst all this. The seduction club, Love Shack, FBI and Tiger Discotheque had some diverse energetic crowd. Scintillating cafes with delicious food to cheap beer and some red light zones. This street is enough to transport us to an evening full of stimulating experiences.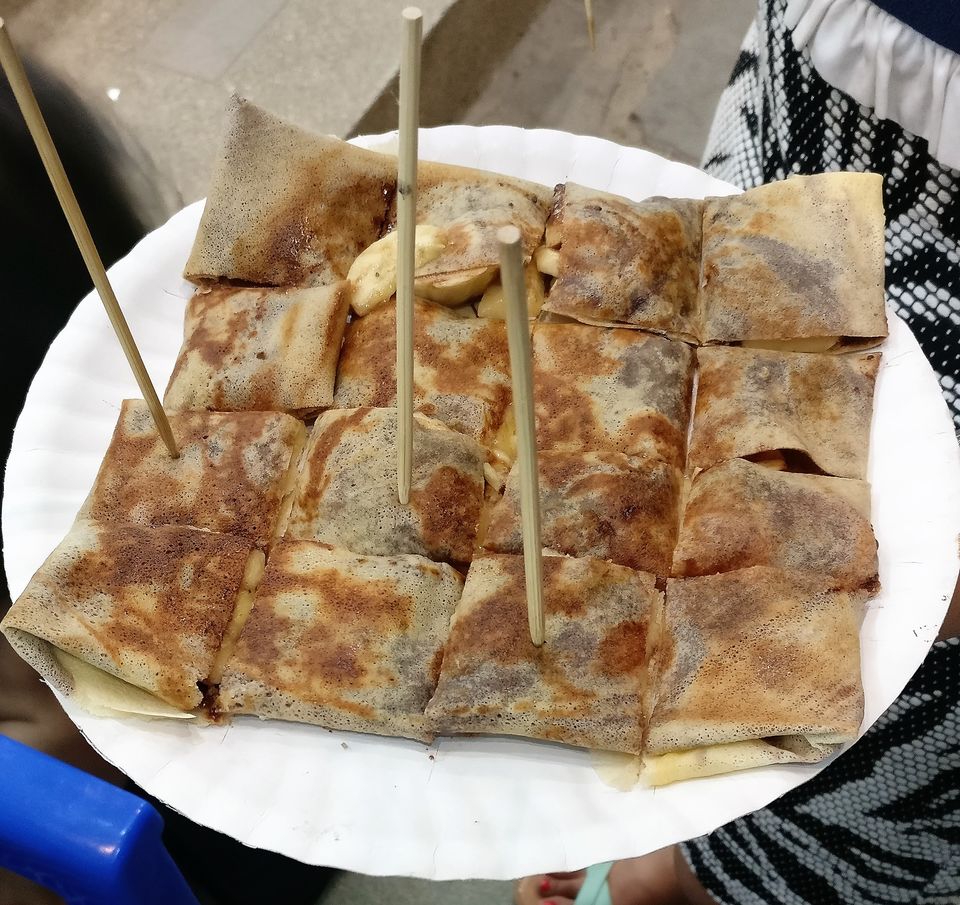 We had the Banana Pancakes Thai style. The yummy Nutella, cinnamon, and chocolate flavored banana pancakes were mouthwateringly delicious. The taste stays in your tastebuds and memories.
Simon Cabaret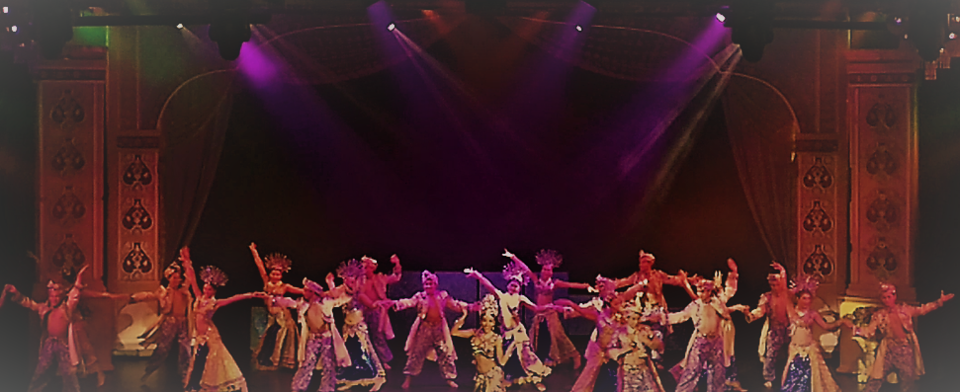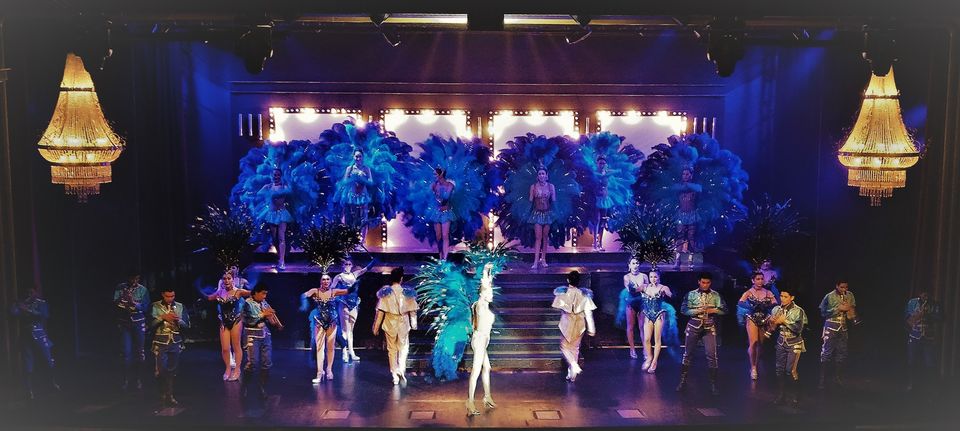 An extravagant show put together by the stunning ladies who perform Ballet to pumping rock songs, Traditional to sassy western songs of Beyonce. They also did the traditional Chinese dance with flute music. Bollywood number was also included. The costumes were beautifully composed to match the songs, the choreography and them dancing all the way in heels are remarkable.
Thai Massage:
A visit to Thailand is not complete without an authentic Thai Massage from Thailand. Well we were strolling through the Phuket streets and the massage parlors were super tempting, so we got ourselves the Thai Massage. The message is rejuvenating with a balance of body stretches and makes each and every bone in our body active with the pressure and equilibrium. It was an exhilarating experience. Even though the Masseur stands on you at a point, it is still the most relaxing experience one can have.
Central Perk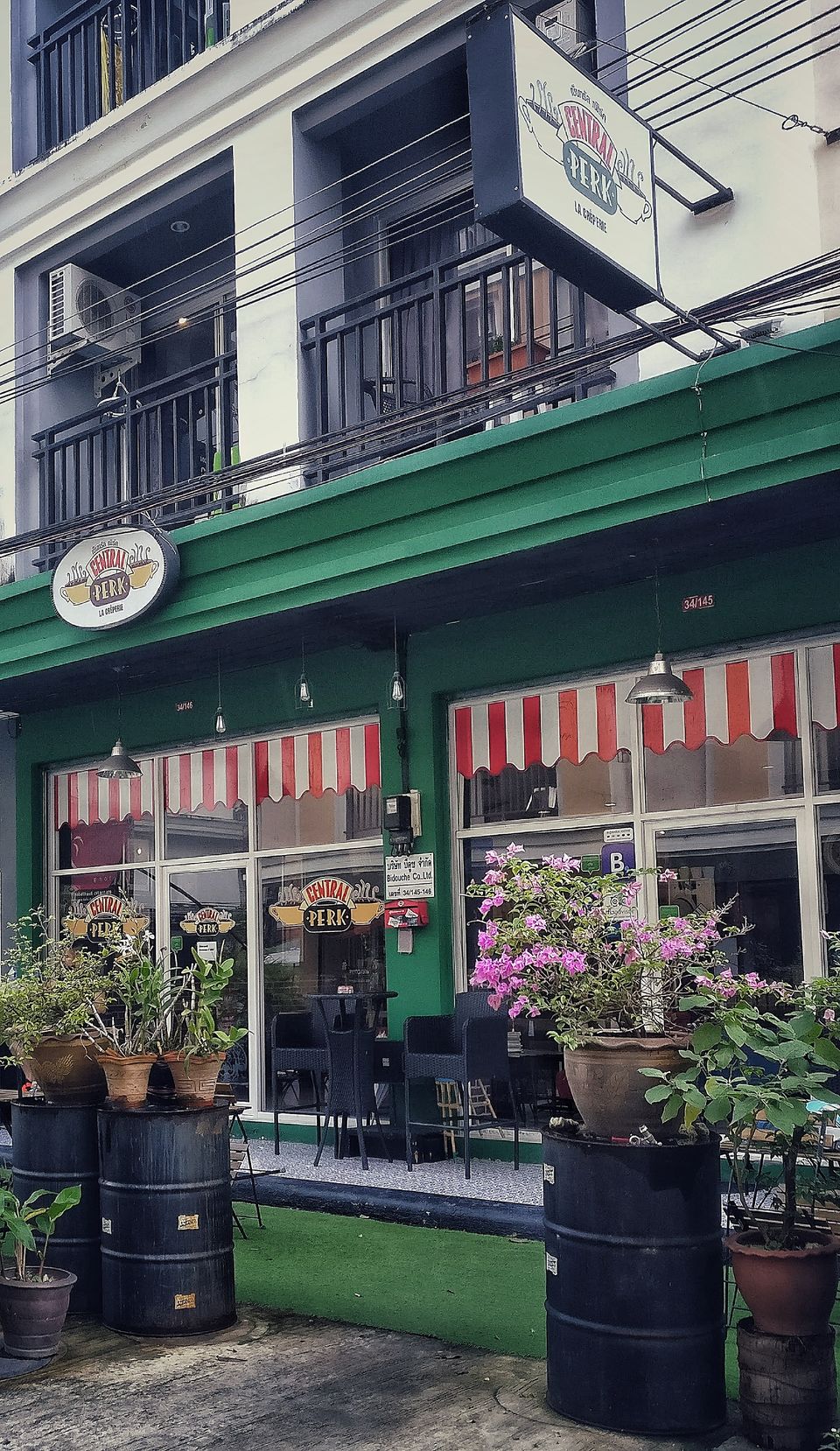 For the Friends' Series lovers, need I say more?
The Fantasea Theme park is also worth visiting in Phuket. We couldn't go to there due to the time crunch.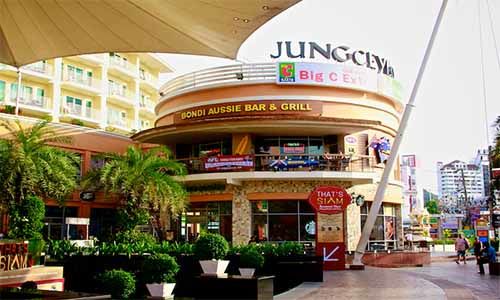 Phuket is a perfect place to slack off and unwind. Few days of bliss.
Stay tuned for Koh Phi Phi Leh, Phang Nga Bay, and Hong Island Blogs.
"Of all the books in all the world, the best stories are found between the pages of a passport"
For more photos visit my Instagram: https://www.instagram.com/ramyathechosenone/
The Itinerary was customized by Breakbag Holidays and me
BreakBag Holidays: http://www.breakbag.com/