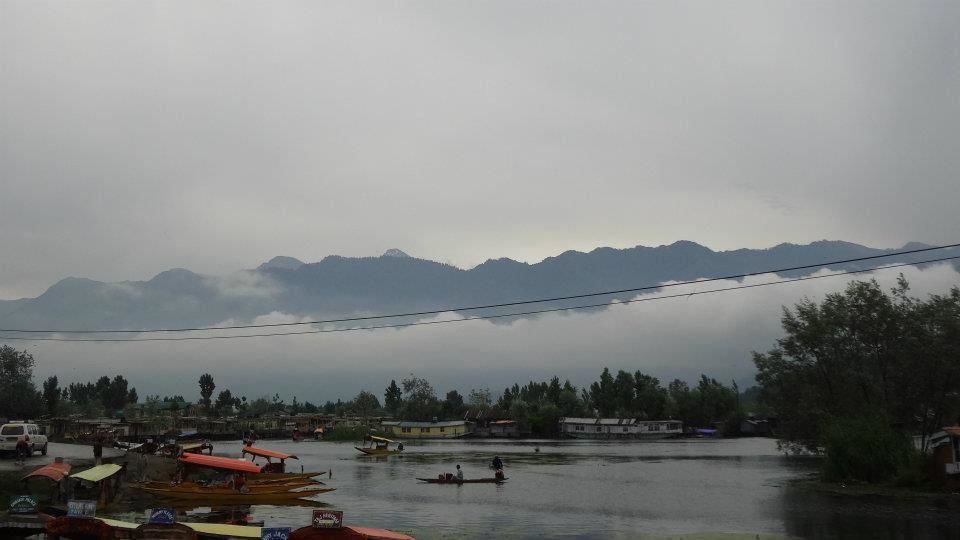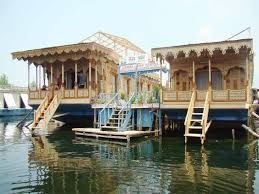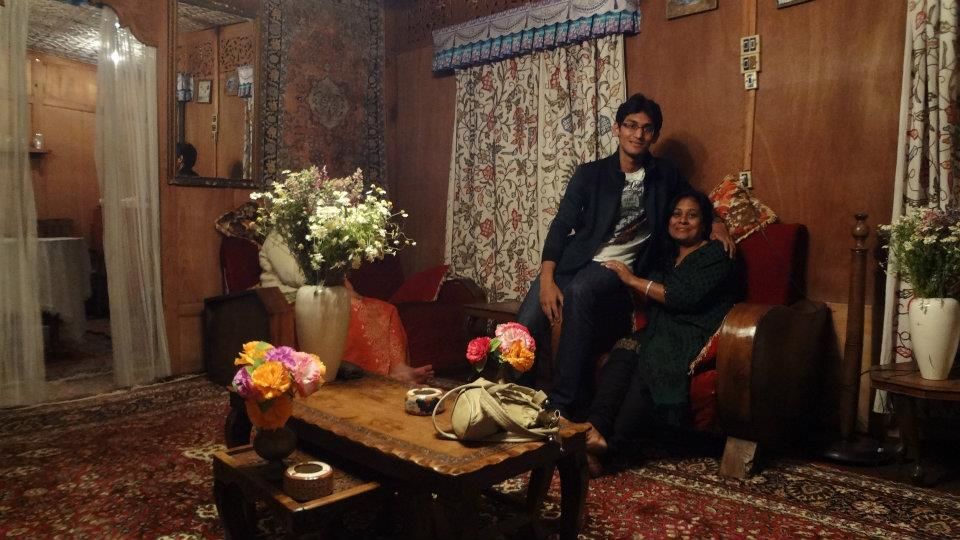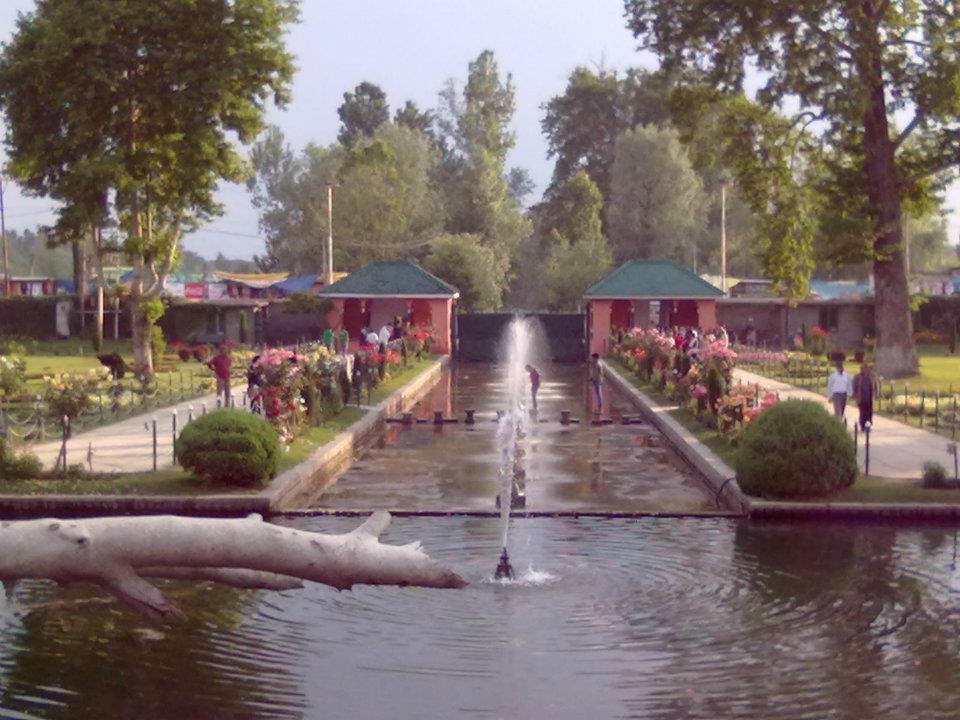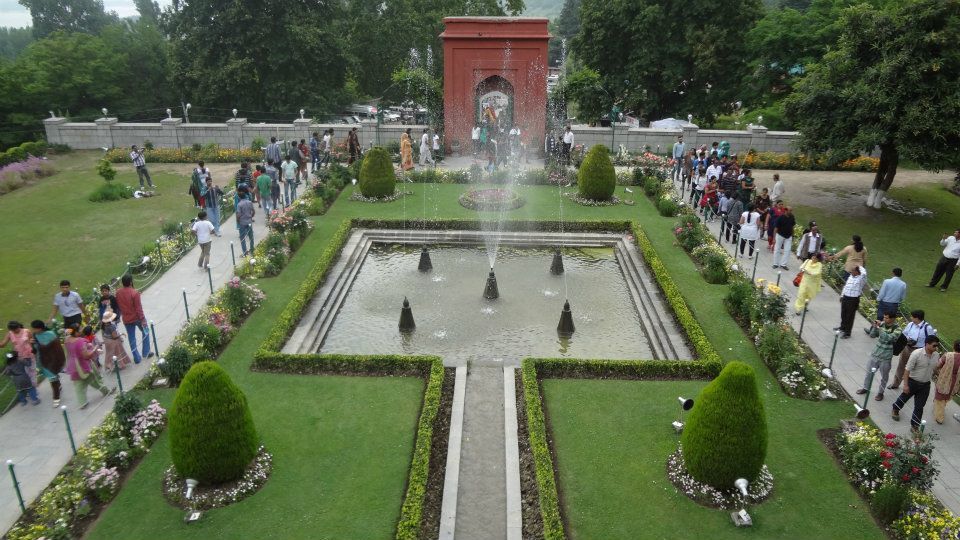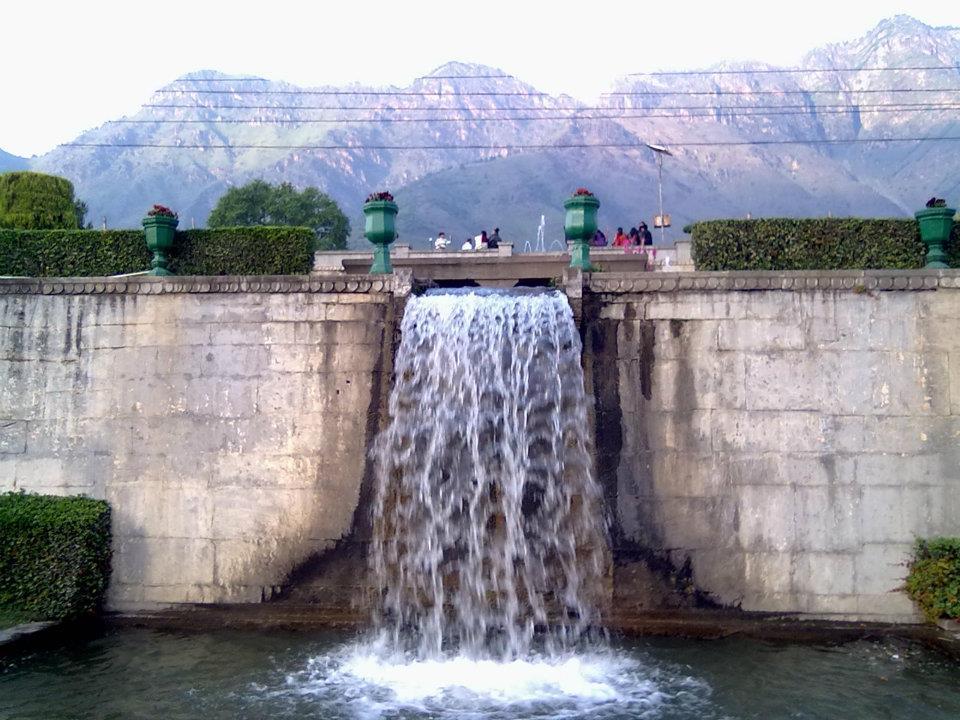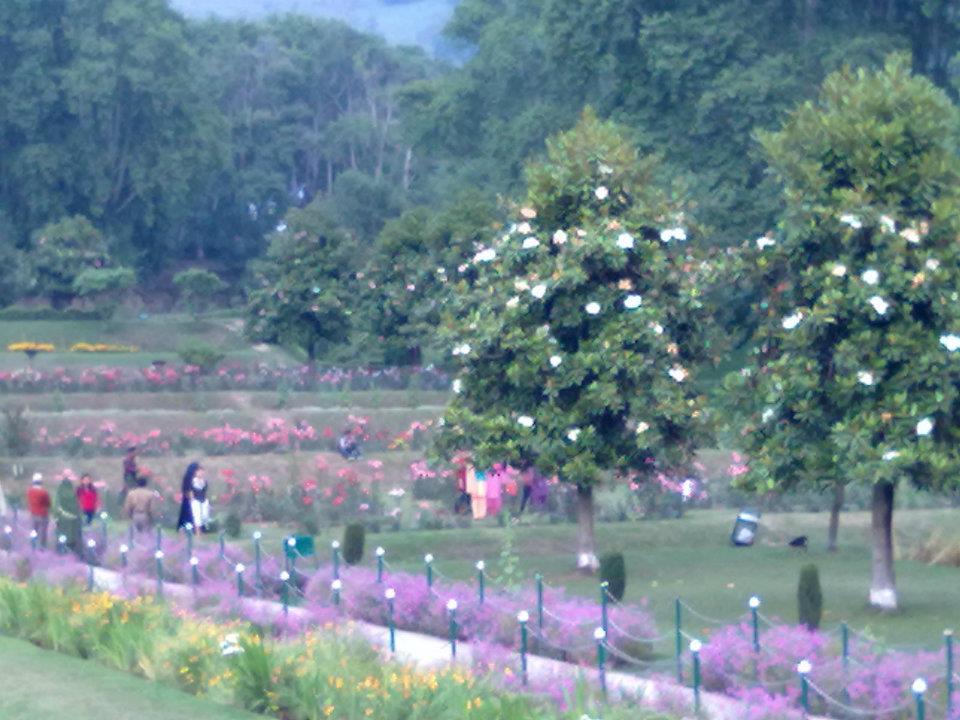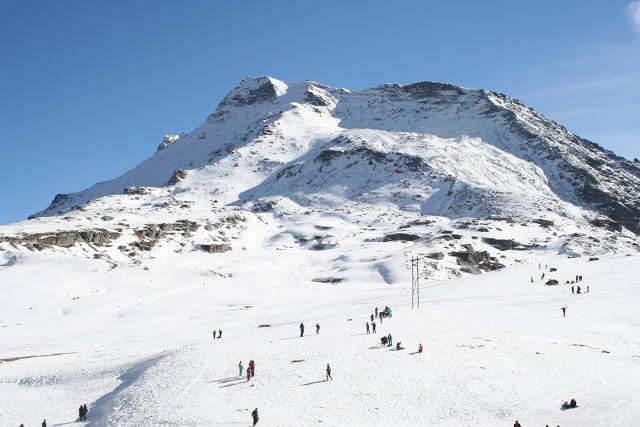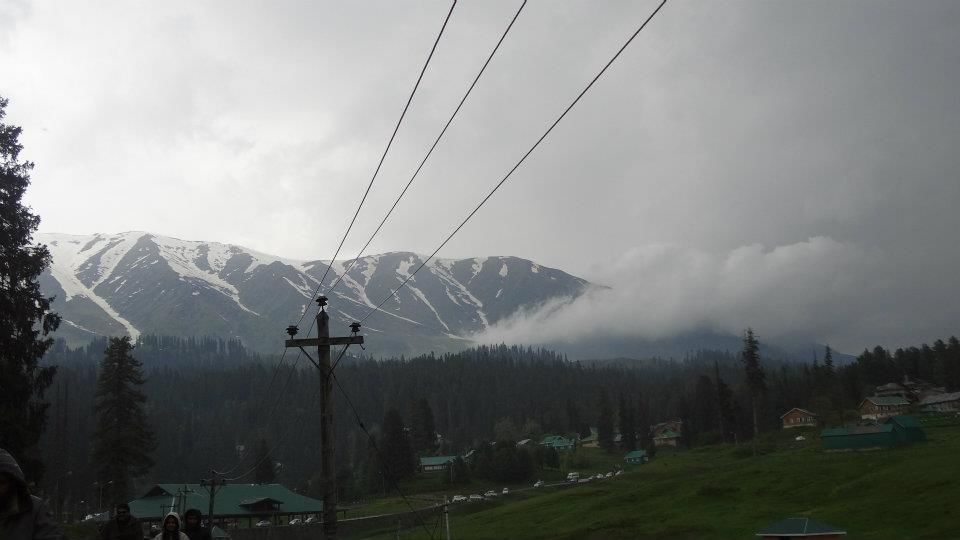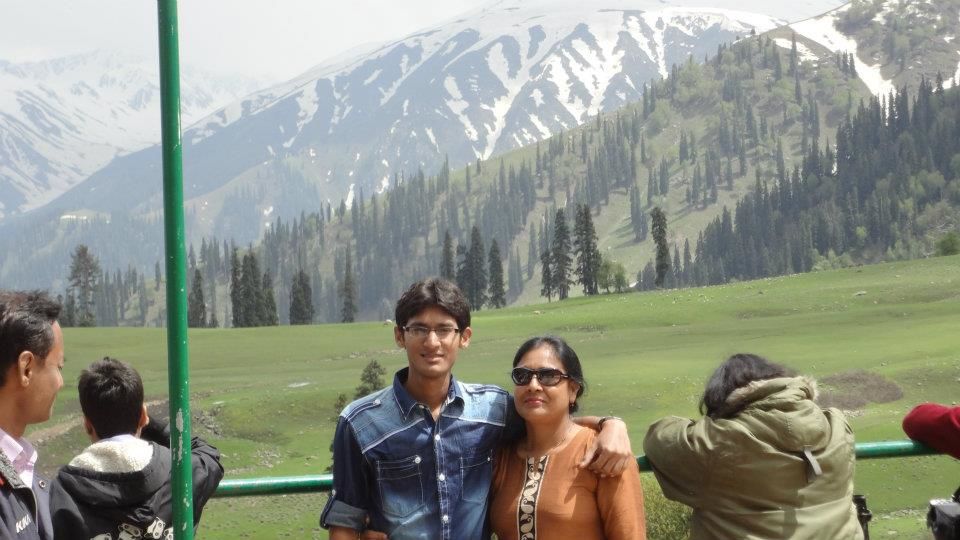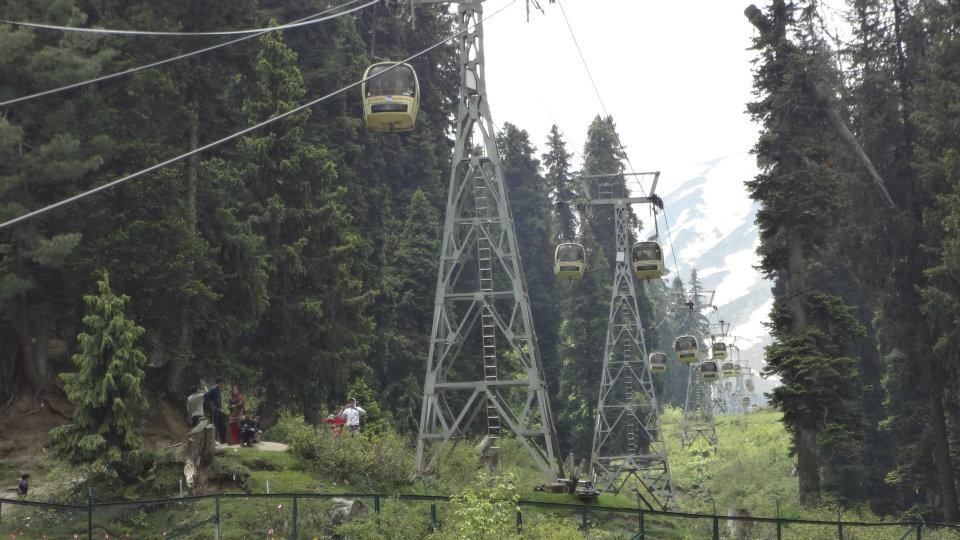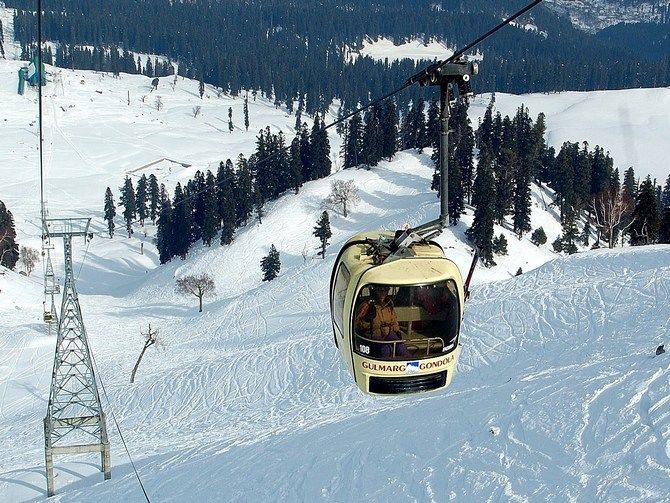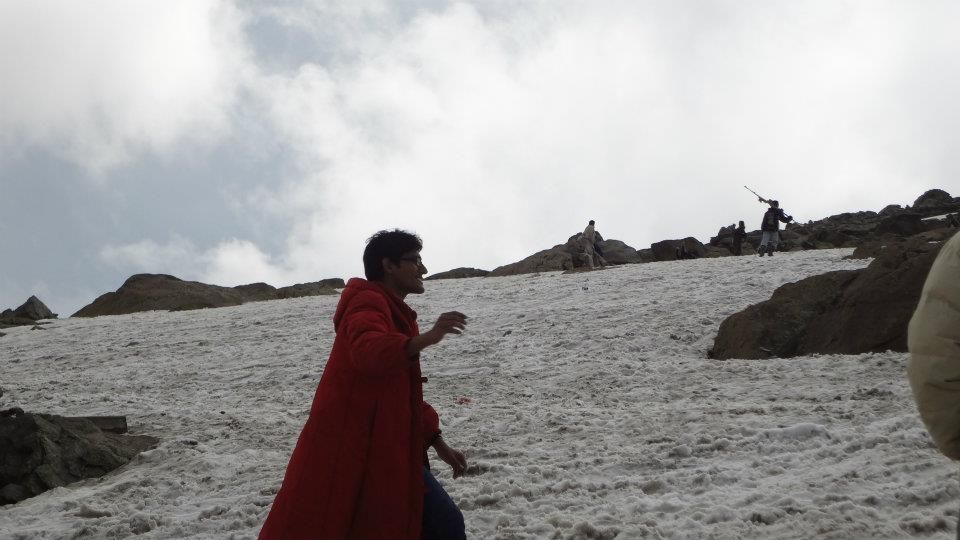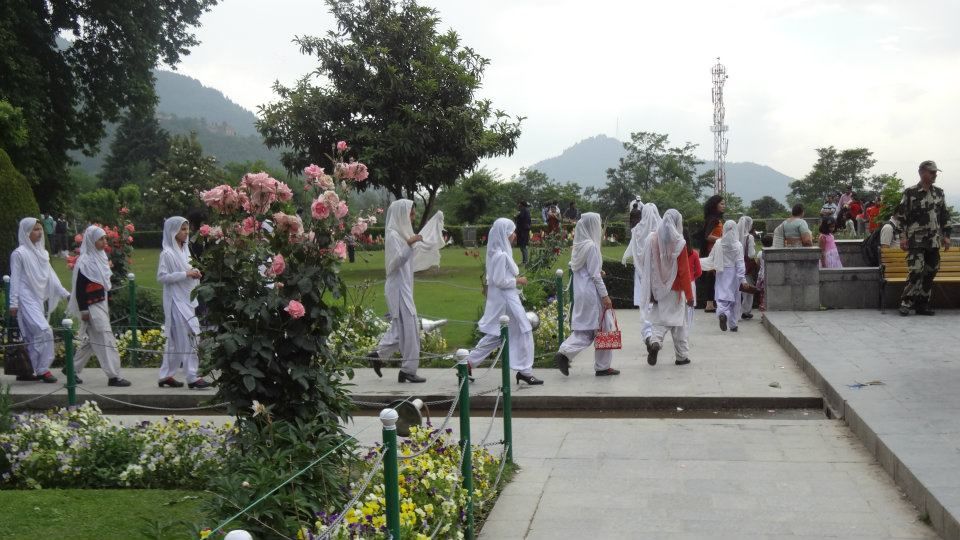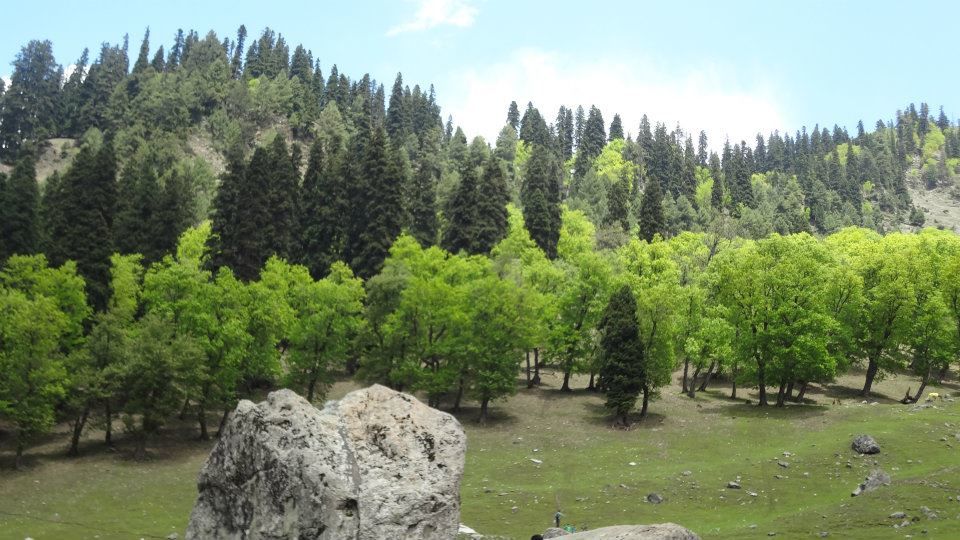 I have been to many hill stations and other exotic destinations in India. Be it Himachal pradesh in the north, Assam and Sikkim in the east, Thar desert in the west, Ooty and other hill stations in the south, or the Andaman and Nicobar islands in the Bay of Bengal. Each and every one of these places have a charm of their own, playing their part in aggrandizing nature's beauty with their own eccentric elements. But one place, which, to everyone on this planet, is synonymous with heaven, Kashmir, has been a visit of a lifetime for me. After looking through the age old photos of my parents being enamored by it's beauty during their honeymoon visit, the only words echoing throughout my brain were:" that's unfair!".Well, it didn't take me long to convince them, for is there any human, who would deny a chance to relive long cherished memories?

Looking down upon the ice-covered peak, i was on cloud nine.Well, you won't be wrong in taking it literally, for i was on a flight from Delhi to Srinagar, having a glimpse through it's oval window. Right next to me was my Dad, nonchalant, oblivious like the clouds outside.
"Do you know why the window is not square in shape"?
Beholding the splendid,breathtaking view of those seemingly endless magnificent peaks, all i could hear was the echo of my voice,
"so that we make it to heaven,alive!".

When we finally landed, flight attendant announced, much to my bewilderment, that the outside temperature was around 26 degree celsius. Turns out, there are two faces of beauty of J&K, one during summers, when you witness it's greener side, mountains and valleys covered in lush green forests, with a moderate weather, and the other during severe winters, when the temperature is below the freezing point, accompanied by incessant snowfall,when spending a few days makes the different constituents of white color a distant memory. In that moment, i could only see in the mind's eye what the autumn Srinagar would look like. That was enough for me to emphatic about visiting again.
"So where are we going to stay?", i asked my dad.
"on Dal lake"
"What do you mean?"
"you'll see."

Covered in lush green vegetation, hills seemed endless, but unlike the monotonously green terrain, all of it had a depth, keeping you mulling over, akin to a painting hung from a wall. i was enthralled on the first view of Dal lake, serene and peaceful, with kayaks creating ripples here and there, against the backdrop of grey clouds overshadowed by snow-capped mountains. Had i found Alice's rabbit hole? Apparently, the area around the lake turned out to be the busiest part of city. In that moment of my inquisitiveness, on seeing comparatively bigger and innumerable boats fastened to the side of the lake, a sudden realization dawned upon me. Those were the boat house, and we were to spend the night in those floating giants. I could feel my dad grinning by my side.

A local family were the owners of the houseboat, who lived in a boat of their own. It was my first foray into the culture of Kashmir. Charging 2000/- a night, they make a pretty decent earning from the tourism that is perennial. I don't know whether it was the ambience, or the skill of cooking, or the magic of Kashmir, but the food they served was excruciatingly delicious. After dinner, we had invigorating talks, where i gained further insights into the way of living of those people, and the more i knew about them,the more i found myself intrigued. From their day to day chores, to the adventures they seek, for instance, during winter, whole of Dal lake freezes and on that they play cricket.They further confessed how the beauty of this place has been degraded over the years as more and more tourist end up here, which even my parents concurred with.
The night stay was pretty amusing. With the boat swaying continuously, rocking back and forth, i felt like a baby sleeping, with the lake rocking my cradle. Thinking about the ordeal of attending to nature's call next morning, i went back to sleep.
After having the breakfast next morning,we were on our way to digest the grandeur of nature.And so began our experience of Kashmir, unprecedented, truth be told,it's a place where your dream is your life, where time stands still and every beat of your heart is in awe of the beauty you behold. I always used to ask myself, what is that attribute of heaven that makes it a place transcending life itself. Well, being there, surrounded by all the majestic forces of nature, i found the enlightenment. I wish i could express more, but i have reached the point where human mind is bound to fail to describe the indescribable. I implore all you seekers to pay a visit, at least once in your lifetime.

Looking down upon those ice-capped peaks, i was on cloud nine. Right next to me was my Dad, nonchalant, oblivious like the clouds outside.
"How was the trip"?
Beholding the splendid,breathtaking view of those seemingly endless magnificent peaks, all i could hear was the echo of my voice,
"Am i alive"?