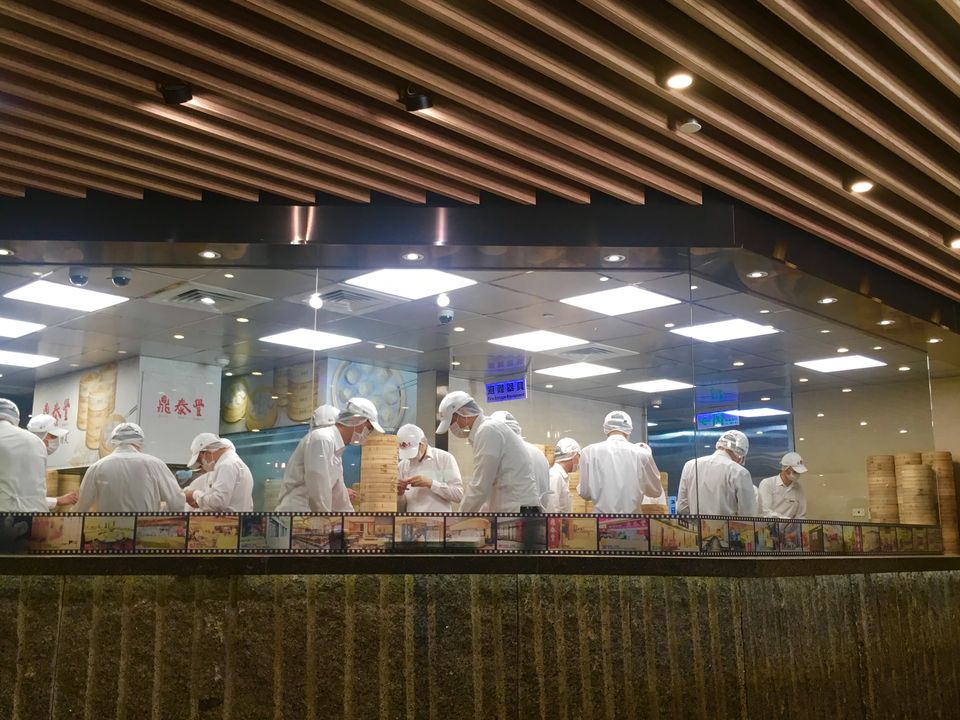 When most people think of Taiwanese cuisine, they envision Chinese or Japanese styled foods, considering the influence of these two cultures on Taiwan. Or maybe Vegan food, keeping in mind the popularity of Buddhism in the country.
They're not wrong.
But when I visited Taiwan, I was surprised to find some items which only reminded me of home!
Corn on the cob
Or ​'bhutta'​, as we call it in India. You'll often find Taiwanese street vendors selling fresh corn on the cob, much like Indian vendors. The only difference is that in India, we have a lemon, salt and red pepper dressing, whereas in Taiwan, it's soy sauce. If you're not a fan of soy sauce, you can ask them to give it to you without the dressing as well.
Taiwanese Scallion Pancakes
A popular snack item, these pancakes can be found at most night markets (with soy or chili dip). They are nothing but flatbreads stuffed with scallions, much like our very own 'paranthas', ​and​ they ​are cooked in an almost identical way.
Xiao long bao
The soup dumplings of Taiwan are now famous all over the world - thanks to Din Tai Fung, a Taiwanese chain of restaurants. Not only are their xiao long baos delicious and unique, but they are also reminiscent of one of our favorite street foods - ​momos​.
Not surprising, since they both originated from similar parts of the world. In Taiwan, however, you can choose from a greater variety of stuffings as compared to Indian momos. In addition, the vegetable dumplings in Taiwan use a different selection of vegetables for their stuffing, such as, spinach, bok choy, mushrooms and water chestnuts.
Roasted Sweet Potato
I never imagined that I would find the same Indian street snack (or what I thought to be Indian) being offered to me 4000+ kilometres away in Taiwan. But that is exactly what happened. Sweet potatoes are an extremely popular form of street food in Taiwan and are generally served plain, in comparison to the tangy shakarakand in India. In addition to street stalls, they also available at 7/11 or Family Mart outlets.
Shaved Ice Mountain
Also called 'bao-bing', the shaved ice mountain is a popular dessert in Taiwan, which consists of a sweet syrup poured over crushed/finely shaved ice and is especially popular in summers. Sound familiar? That's right – it's like the Indian chuski or gola that we all love to slurp on in the summers!
This dessert can be found in the 'Shaved Ice Mountain' stalls in food courts across the country or are available as a dessert item in most local restaurants. Take note that the Taiwanese version often comes with fruits, tapioca balls or other toppings though.
Peanut Sugar Candy
Looks like the popular Indian sweet 'chikki' is famous in Taiwan too! Typically made from groundnuts and jaggery, you should be able to find this peanut sugar candy at most sweet shops in Taiwan.
Betel Leaf & Nut
Who would've thought that something as Indian as 'paan' would be a popular item consumed in another country! But in Taiwan, you'll often find the infamous and scantily clad 'betel nut girls' on the road, selling the Taiwanese version of what we call 'gutka' and 'paan' - tobacco, betel nuts and lime, either sold on their own or wrapped in the betel leaf.
Special Mention
Sugarcane juice and roasted peanuts are also common snack items easily available on the street in Taiwan- much like in India!
It's amazing, isn't it? Even though our food is different, it's not so different after all.
Have you found any similarities between Taiwanese and Indian cuisine? Please do comment and share!