It was one night in the middle of August that I suddenly started planning a trip. I didn't know where I wanted to go but just that I needed to travel. The concept of solo traveling has intrigued me for quite some time and hence I was inclined to take it up and plan something for Kerala. I got on a call with my friend Ishaan and told him about this. He and a few other friends were planning a trip to the North East and shared the idea of me joining them for that trip.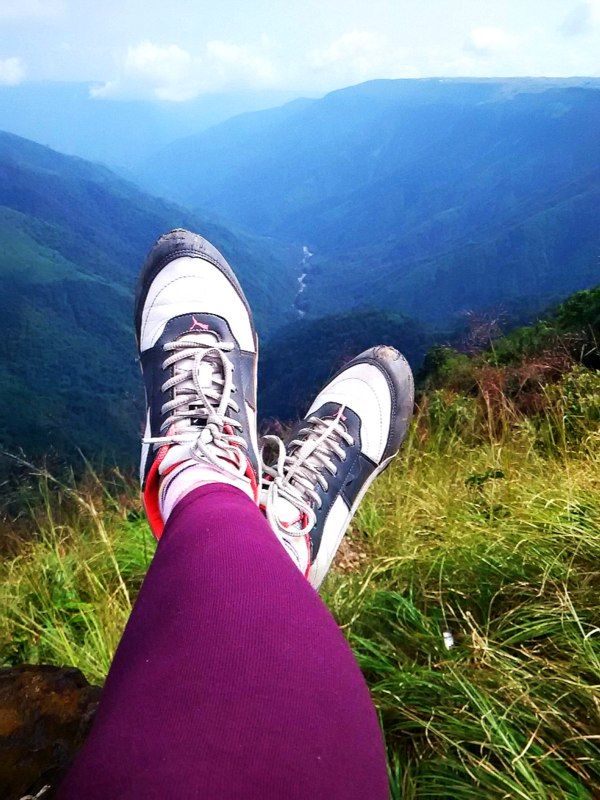 In my 25 years of existence on Earth, I have never traveled with friends for a week long holiday. Yes! You read that right. I have the same excuse as many of us – didn't have time, too much work, no money. But suddenly neither of these mattered anymore. I was thrilled by Ishaan's proposal and decided to take this up. And I couldn't have been gladder that I did!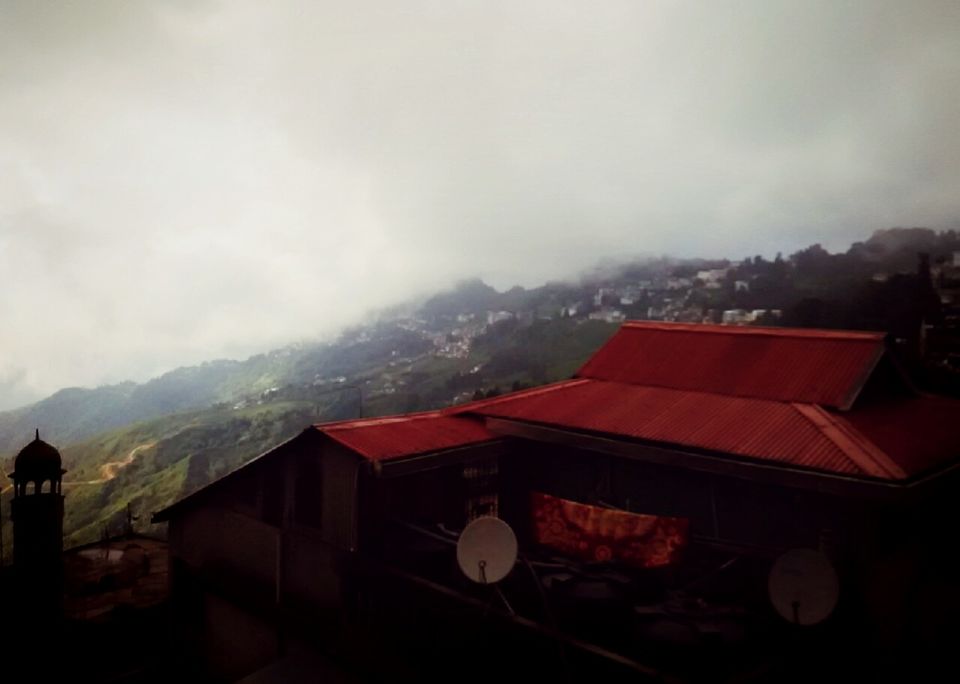 This trip has been my savior in so many ways that I can't even count. It has a been a trip of experiencing and exploring beauty, nature, serenity, peace, friendships, reunions, adventure, craziness, exhaustion, food and of course myself!
Stop 1 – Darjeeling
For someone who is shit scared of heights, this was one hell of ride. The twists and turn along the drive to the Queen of Hills was enthralling beyond imagination. The clouds floating by your side in your ride was so exciting that I kept wowing the entire time like a little kid.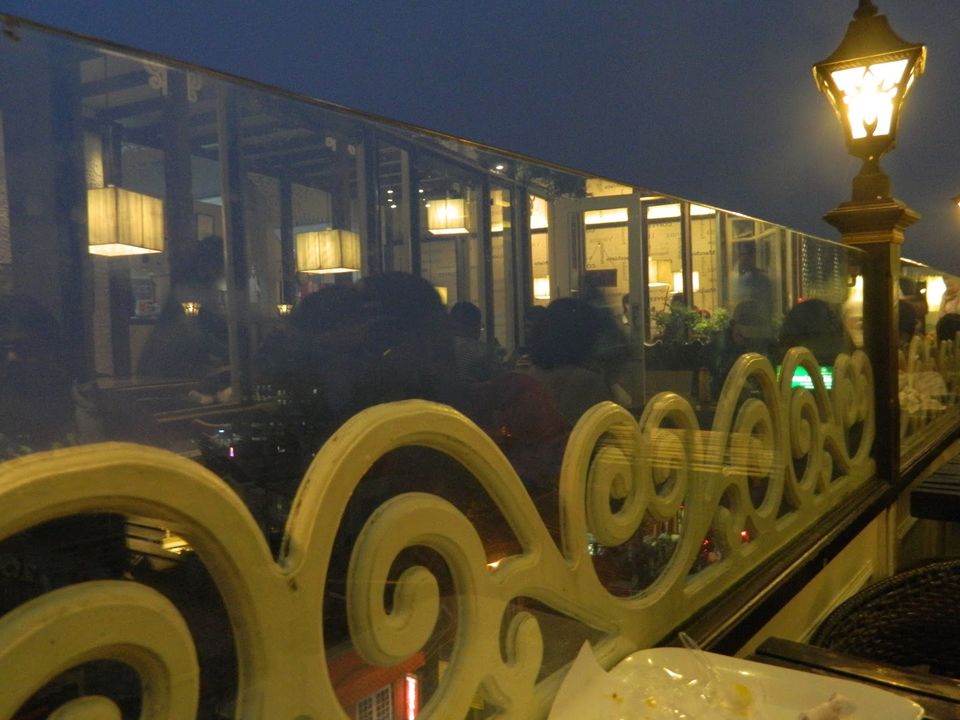 When the view from your hotel balcony is this, you want to keep your eyes shut and capture it in your mind forever.
That evening we (there were 9 of us) went wandering around the streets of Darjeeling for some relaxation and warmth. My friend Arnav (the mastermind of the trip) had researched well and took us to Glenary's – one of the best places for some coffee and cake to have a good time.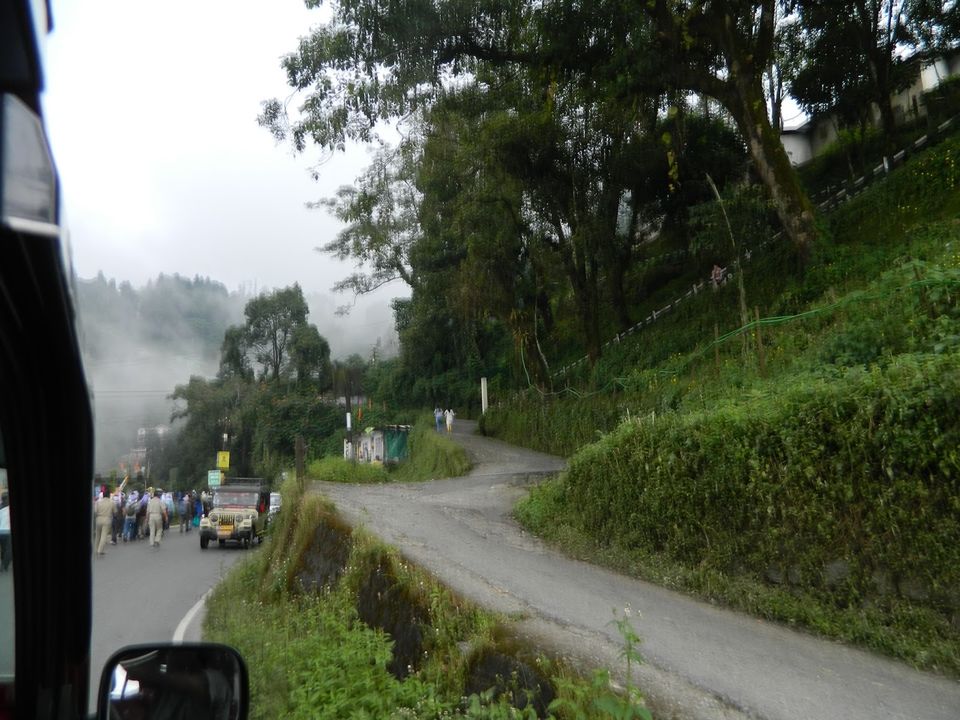 Next morning we set out at 4 AM to see a few places – Sunrise at Tiger Hills, Ghoom Monastery, Batasia Loop and ended with a sumptuous breakfast at Keventer's which is famous for its meat platter.
Stop 2 – Indo Bangladesh Border and Dawki Village
We returned to Siliguri and caught the train to Guwahati. There is nothing like an early morning ride from Guwahati to Shillong, where you literally are in the 'Abode of the Clouds'!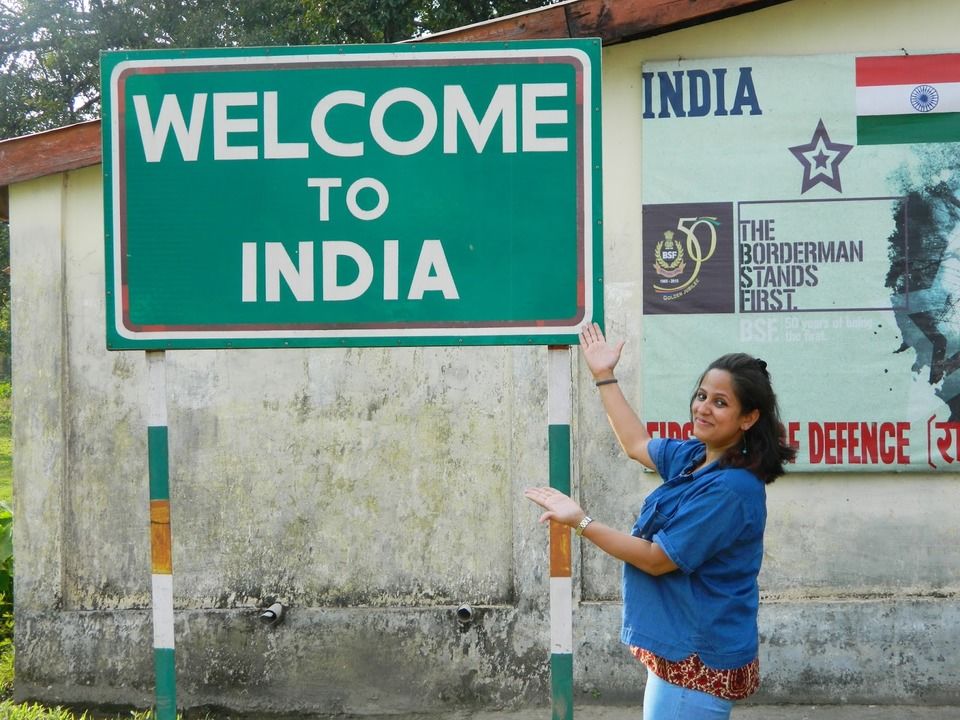 Reaching Shillong, we decided to spend the day going to the Indo Bangladesh Border. It is funny how a piece of stone and a few boards divide two nations. Just around the border we stopped at this beautiful place called Dawki which essentially represented Shillong – The Scotland of the East. That boat ride in those green waters surrounded by high mountains , blue skies and sunkissed warmth was heavenly. As I write this, I can still picture myself there and the happiness with which my face gleamed!
Stop 3 – Cherrapunjee
The next day we drove to Cherrapunjee which is located in the East Khasi Hills in Meghalaya. It is supposed to be the 'Wettest place on Earth' but it wasn't during our visit. The ride to Cherrapunjee was mesmerizing beyond belief. The high mountains, the deep narrow valleys, the waterfalls, the caves and magic of it all is difficult to sum up in words - you have to feel it, breathe it, hear it, live it!
Stop 5 - Shillong
If there were one thing that excited everyone apart from me, it was the availability of beef and pork here. From street food to fancy restaurants (Café Shillong – must visit!) you get a variety for your taste buds in this place. We visited a few local places like the Bada Bazaar, Elephant Falls, Airforce Museum and Wards Lake which were indeed pretty and worth exploring if you're ever here.
Stop 6 – No Stop. Missing the train and Catching a different one
This was the craziest time in the trip! We missed our train from Guwahati to Siliguri cause of destined circumstances. We were lucky to have current booking status on one of the other trains leaving from the Kamakhya Station in an hour. We were all so high on adrenaline that we ran and thought and booked tickets and sat in autos and ran with luggage on our heads to the other station.
Stop 7 – New Jalpaiguri Platform
We arrived at the NJP Station at 1:30 in the morning. Not to our surprise, there were no dorms or retiring rooms available. So we chose the best option at the time. An AC Platform Number 1! Due to the rains the weather wasn't bad at all and the constant announcements on the platform were soothing enough for a good nap. We slept on the platform on around 6 hours. For most of us this was our very first experience and definitely memorable.
The trip ended on a very high note indeed. There are so many things that are off my checklist now. It has been one hell of an exhausting journey but certainly worth all of it.
To all the wanderlust souls out there, do it. Trust me - No amount of time, leaves or money you save is ever going to be worth it if you aren't experiencing life.
This post was originally published on Pink Feet.