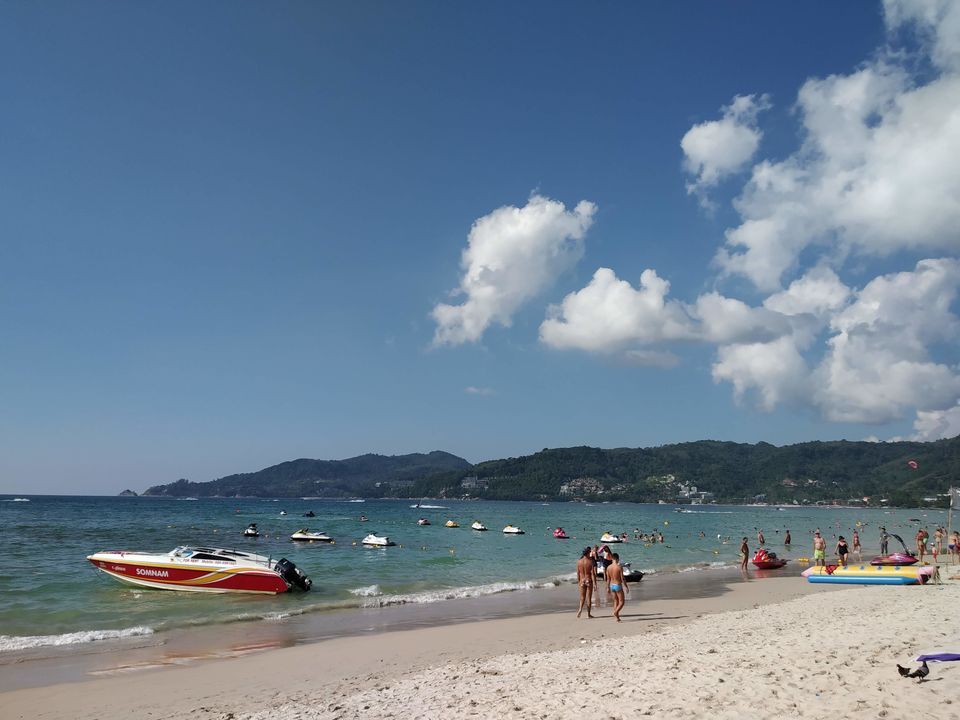 Before i start, kindly support my travel blogs by following me on Tripoto and Instagram- www.instagram.com/the_erratic
International destinations have a different kind of OOMPH in it. For someone, who is 23, which country pops up to your mind when you get hold of your passport for the first time?
Thats right...the Land of Smiles - THAILAND!!
A country with amazing people, beautiful landscapes and eye-glittering picturesque. So there it was...booked tickets...searched google...researched and the itinerary was ready-
Kolkata-Bangkok-Pattaya-Phuket-Phi Phi Islands-Krabi Islands-Bangkok-Kolkata.
It was a 7 day trip.
In this article, I'll be sharing the KOLKATA-BANGKOK-PATTAYA-PHUKET story. In order to do justice to the magnificent islands of Phi Phi and Krabi, i'll be publishing a separate article.
Being a backpacker, budget trips are my preferred way of exploring and this trip was more of a natural streak rather than a cultural streak. So, the chief places of interest in this trip was mostly the colorful streets, blue sea, the green islands, the white beaches and of course, the lip-smacking food and beer. So dont expect any exploration of the temples or zoo or aquariums or theatrical shows in here!
VISA: Visa on Arrival (FREE!). Takes at least 1.5 hours in the queue at the airport.
HOTELS: Unbooked (except, for my stay at Pattaya for the 1st 2 days...as it comes handy getting through the visa process if you show your stay along with the return flight tickets)
BUDGET: undecided (at the beginning of the trip), THOUGH CARRYING 10000 BAHT/ PERSON or for couple or family- 15000 baht IS MANDATORY OR YOU MAY BE SENT HOME!!!
CONNECTION: SIM cards are available for 250baht (rs. 500) at the airport with unlimited calling in the country and unlimited 4g services.
SAVIOR: 7/11 Stores. You'll get everything over there. Yes Everything!!
Hopes: HIGH!! SOARING!!
DAY 1: ARRIVAL AT BANGKOK & OFF TO PATTAYA
We landed at Bangkok(DMK) Airport and bought a sim card for ourselves. Took a bus from right outside the gates for 40 baht (rs.80/person) to the BUS TERMINAL. Some distance from the Bus Terminal, there is a huge ticket counter from where we got ourselves bus tickets to Pattaya at around 200 baht (rs.400/person) .
It was a luxurious bus like every other bus over there and within 3-4 hours, we were in Pattaya. I took a nap throughout the bus journey as i desperately needed it. From the terminus, we took a shared tuk-tuk for 100 baht (rs.200/person) to the Pattaya beach. And then another shared tuk-tuk for 20 baht (rs.40/person) to the Jomtien Beach. Thats where we booked our hotel....near the Jomtien Beach...away from the rush-gush of the over-crowded Walking street.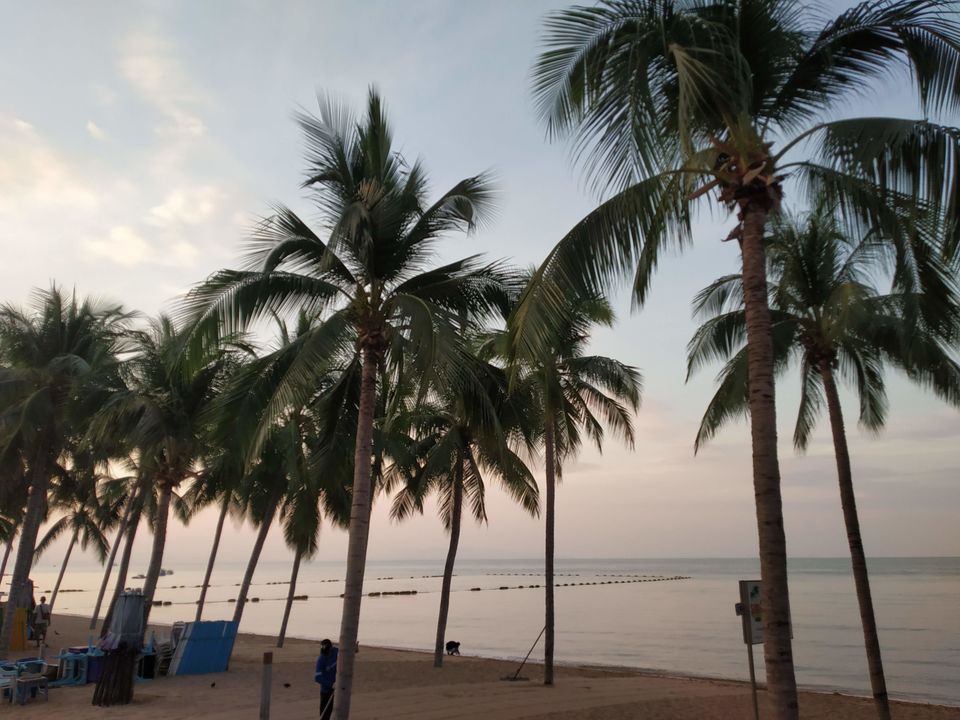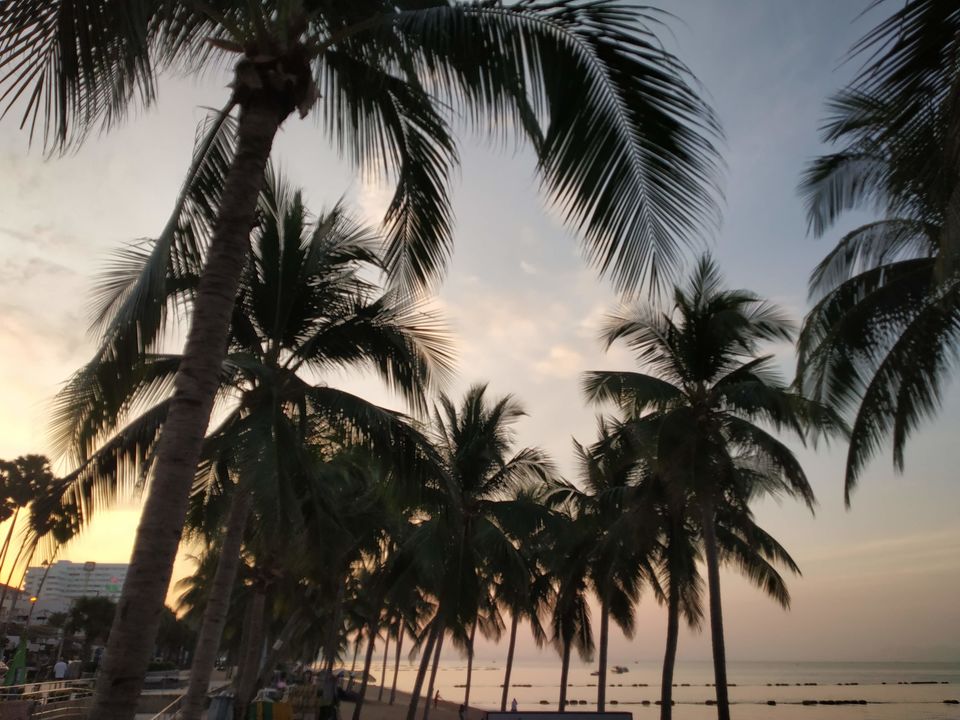 So checked in to the hotel, took some rest and hit on the streets with flip-flops and shades.
MUST TRY: FRESH JUICE FROM THE LOCAL STALLS.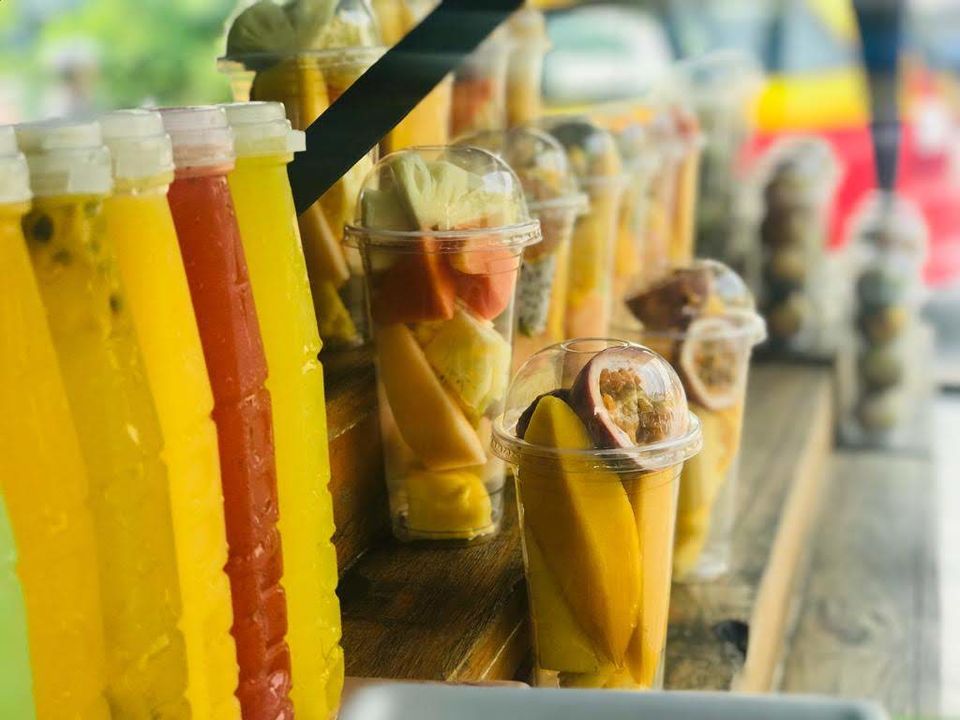 Found one of the most creative mechanical store and couldnt help but get clicked.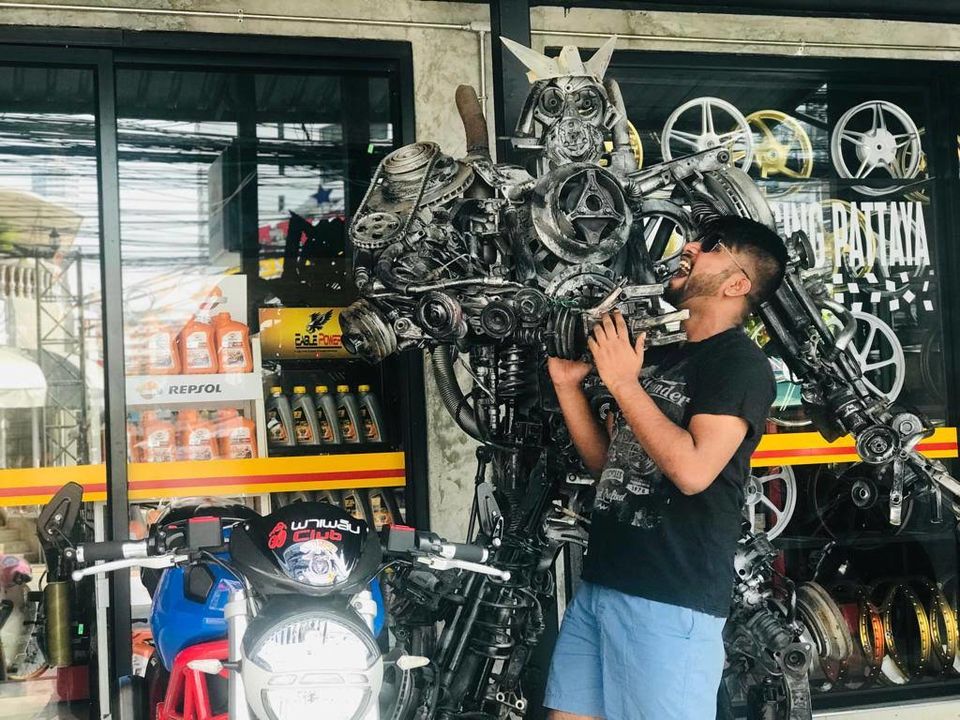 Spent some time in the local shacks, had some Thai beer.
MUST TRY: SINGHA & CHANG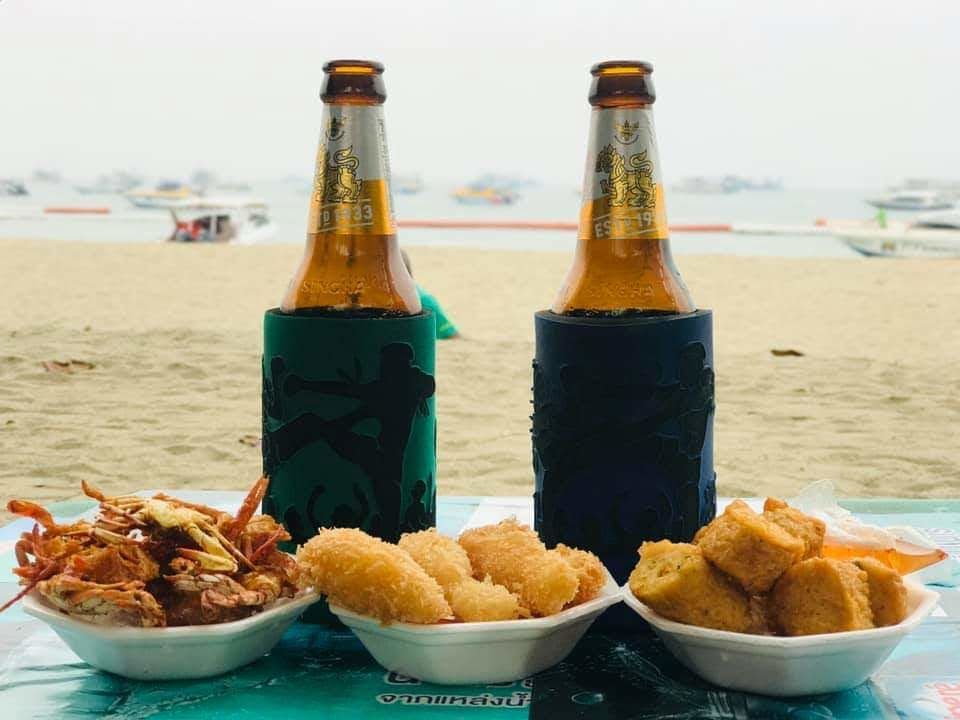 The CARNIVAL mall was closeby and was beautifully decorated.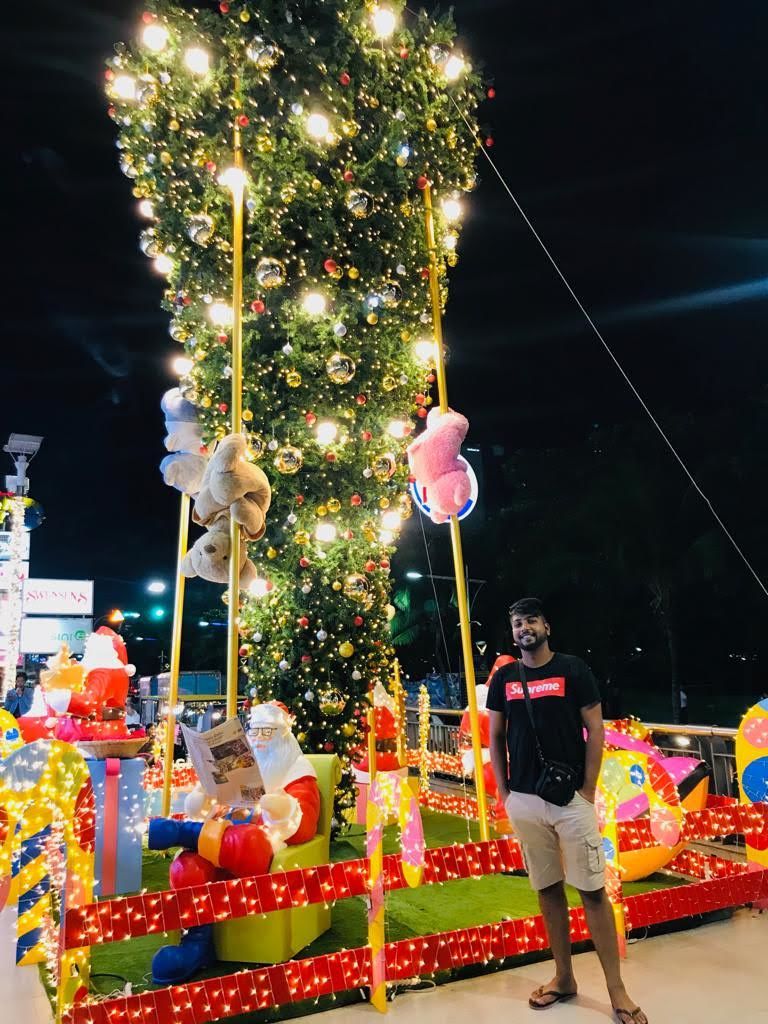 now it was time to try the local cuisine.
MUST TRY: CHICKEN THAI KEBABS, THAI PANCAKES and PAD THAI NOODLES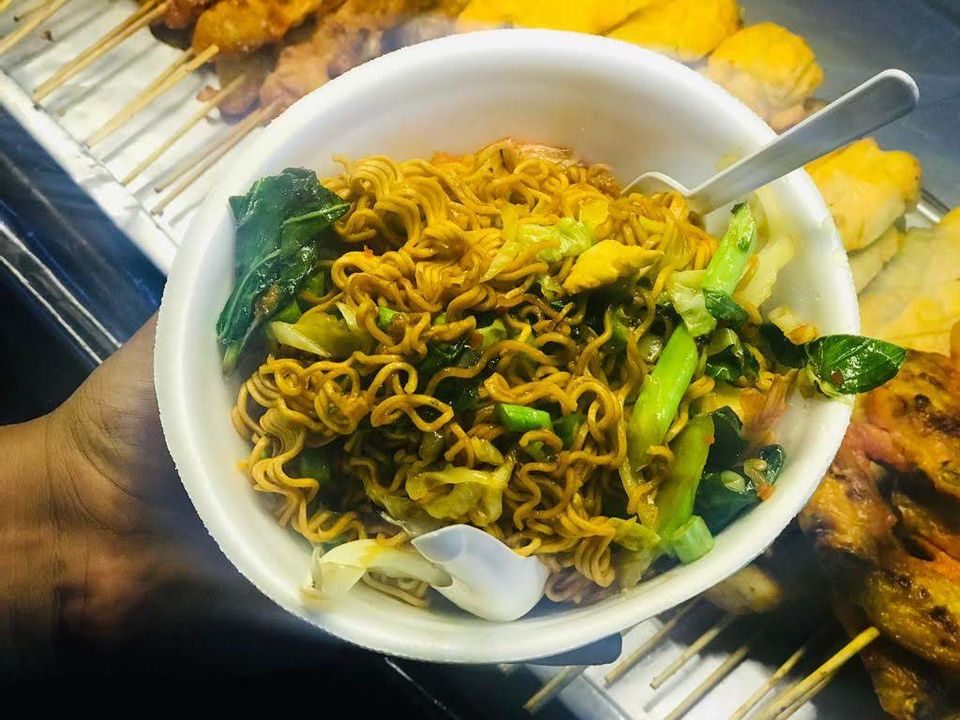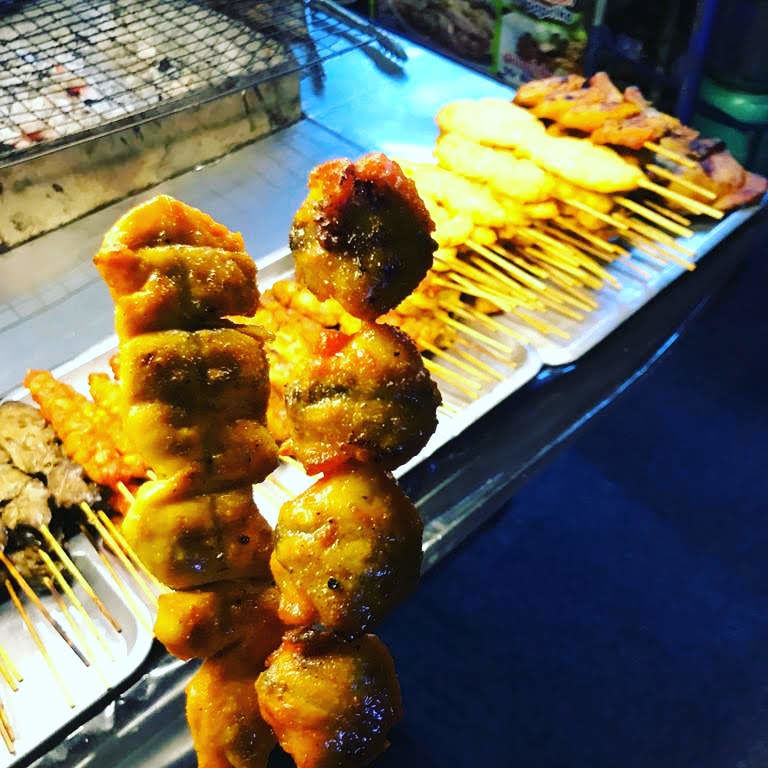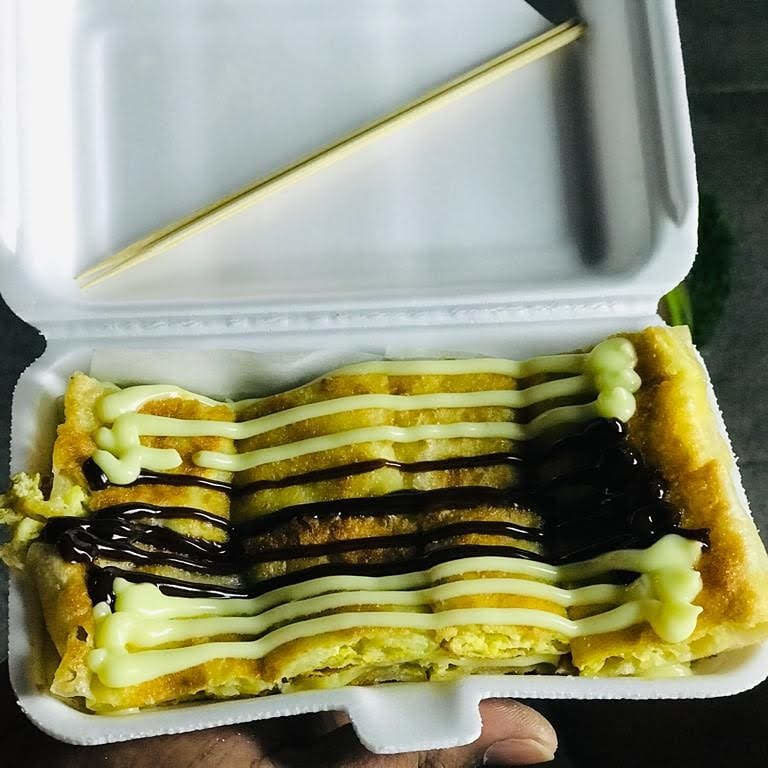 After a long day of travelling, it was important to get some rest. The trip was about to start!!
DAY 2: PATTAYA
As mentioned, our hotel provided complimentary breakfasts from 6am-11am. And well, we barely made to it just before 11am. So it was more like a brunch for us!!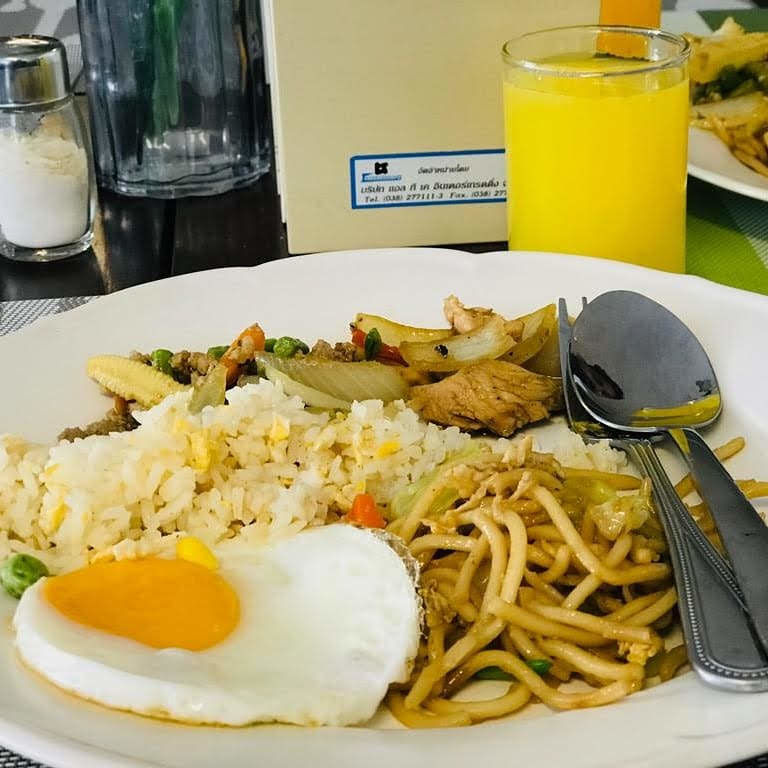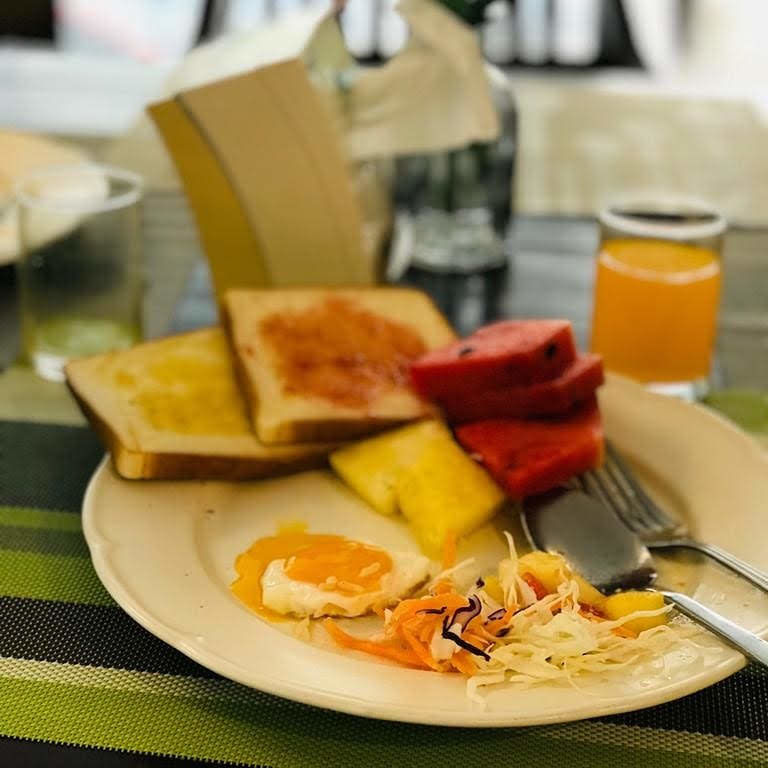 After the breakfast, we went to the Pattaya Beach and it was time to give in to some adrenaline rush. PARASAILING TIME!! Remember, the key is to negotiate. The more you bargain, the better deal you'll get. Deal was finalised for 500 baht(rs.1000/person). Guess what? I was new to this!! No one was there to tell me that it was a rip off. Could've been done in half the amount. Well, there it is. I told you. Thank me later!! The speed-boat takes you to a point and this package includes a photograph of you while you are about to land.
So, when you are about to land and they wave their hands, that means pose for the photo...surely i wasnt ready!! That would explain this weird pose in the air....anyway, my opinion? totally worth it. You can see the entire city from up there and if you want, they can even dip you in the water upon prior request.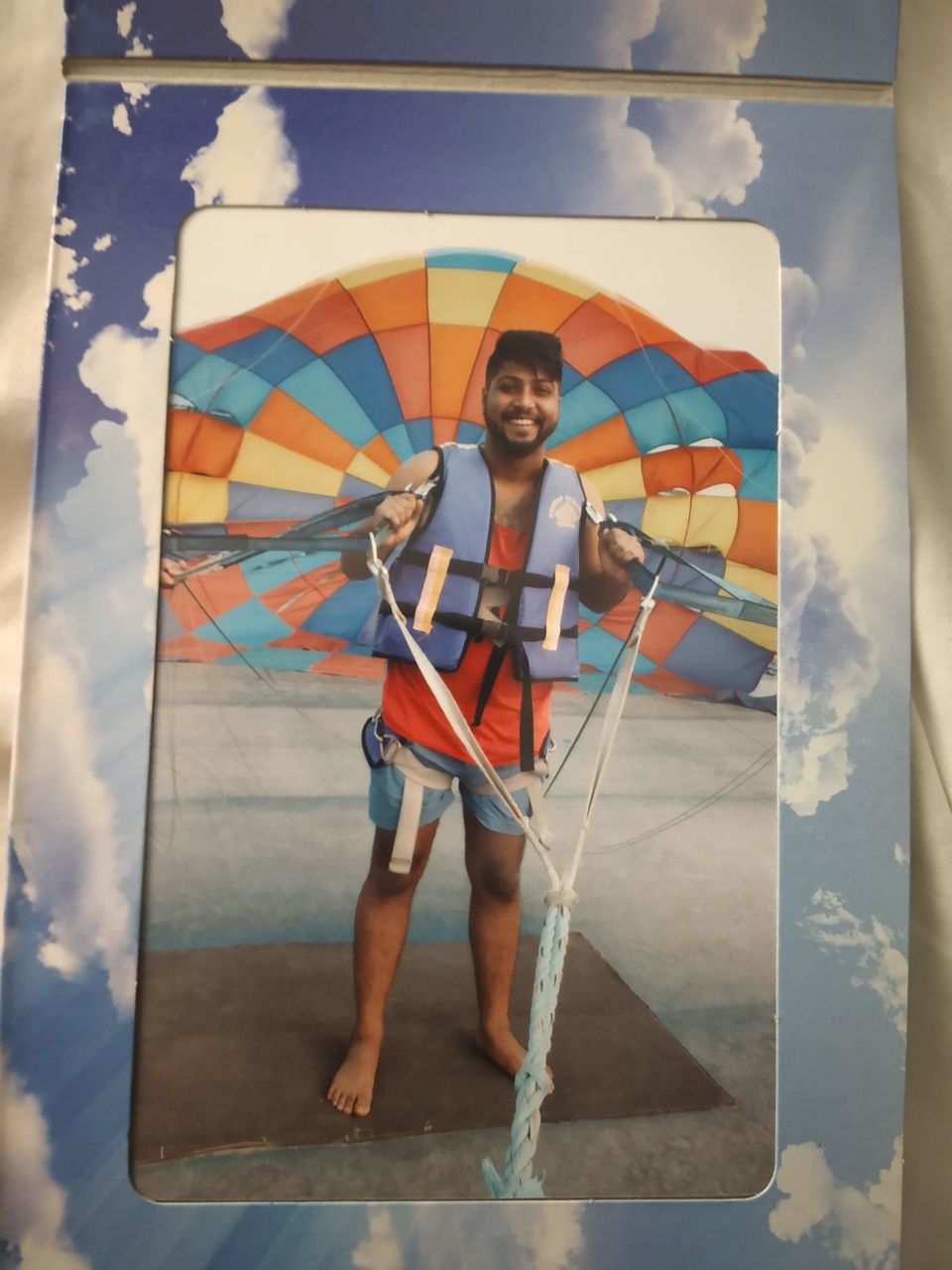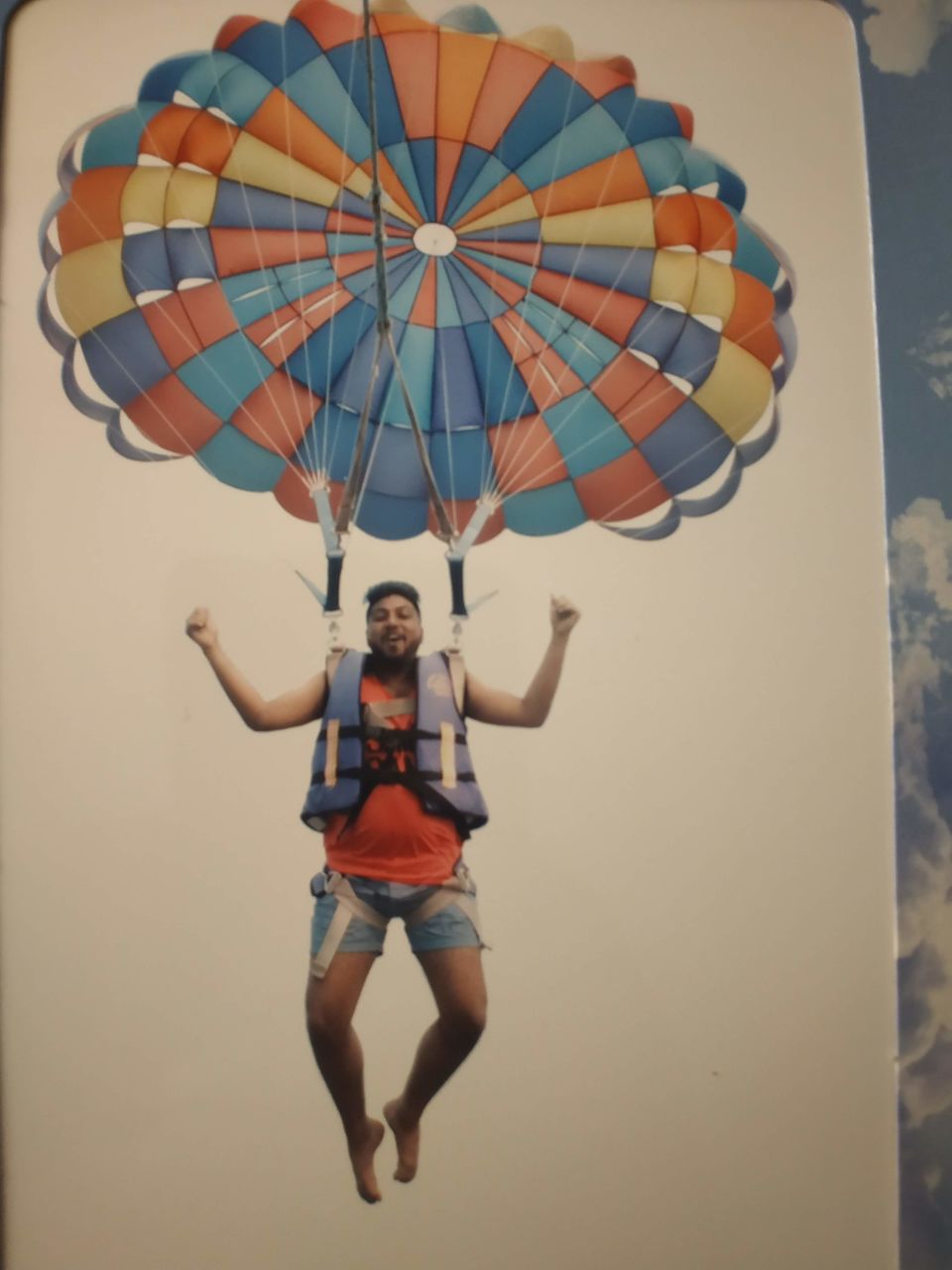 So after quenching the thirst for adventure sports, it was time to try some of that famous foot massage. My opinion: Never take foot massage at the shacks on beach. It'll feel good but nothing in comparison to those by the professionals at the parlor or in the stores.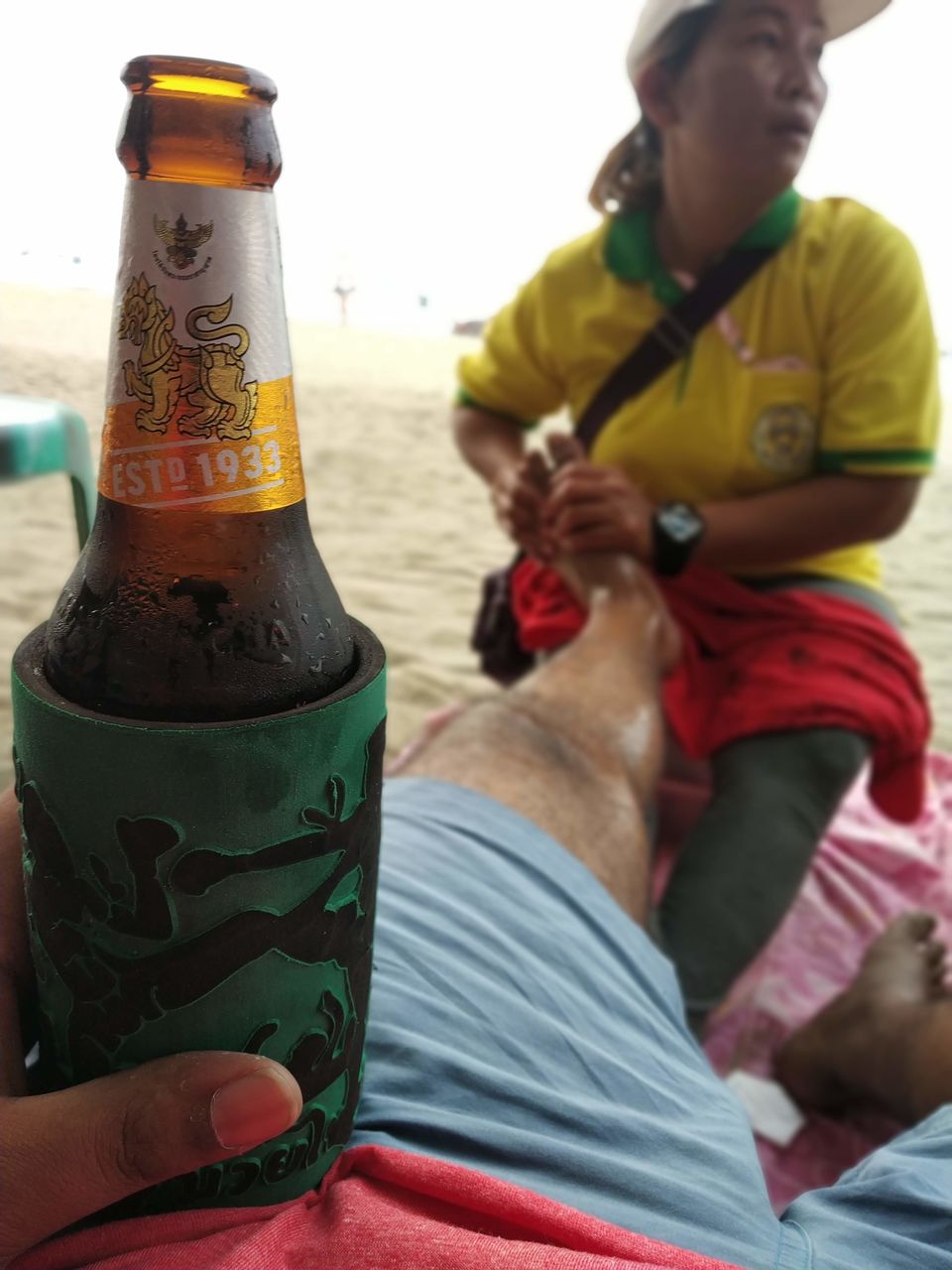 by the time, it was evening, we decided to explore the Walking Street of Pattaya.
My opinion? Over-rated. If you are on a back-packing trip, avoid getting in those clubs. They'll rip you off!!! Forget the tempting Strip Clubs. Enjoy the lights and the smile on people's faces and then get off. For mere exploring? yep, its good. Lots of thugs in there...if you really want to try those bars, i would advice the Bangla Walking Street in Phuket. Lot safer and positive.
It was now time to have an early dinner as we had an early morning flight to Phuket- the real beauty!!!
We had dinner at the AMPHAWA MARKET and it does justice to the true Thai local cuisine.
I had papaya salad with crab and my friend had prawn rice with mango juice.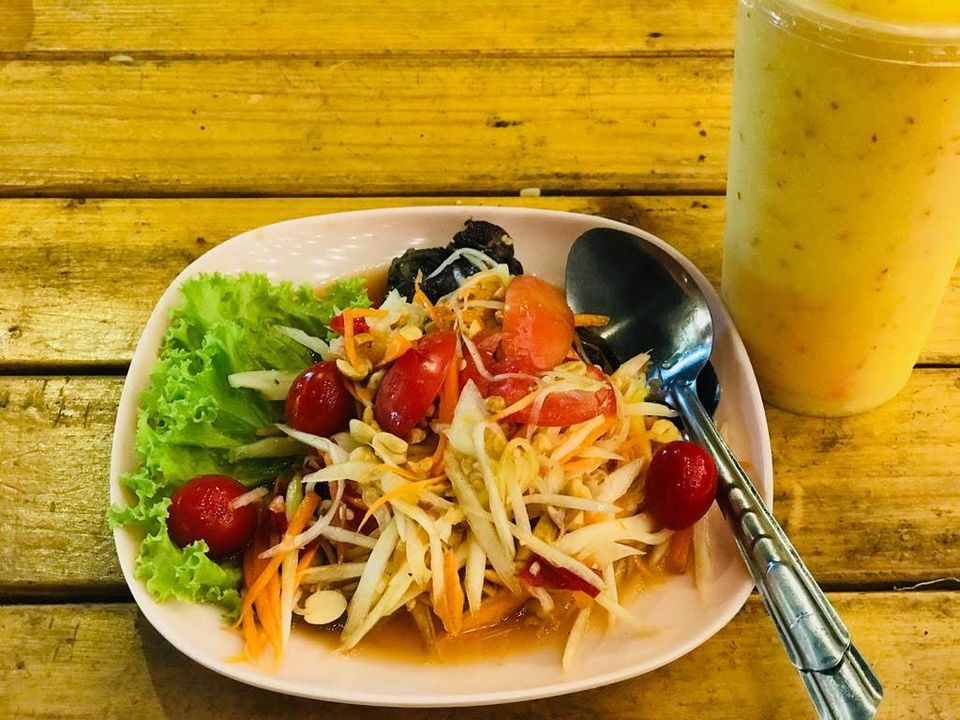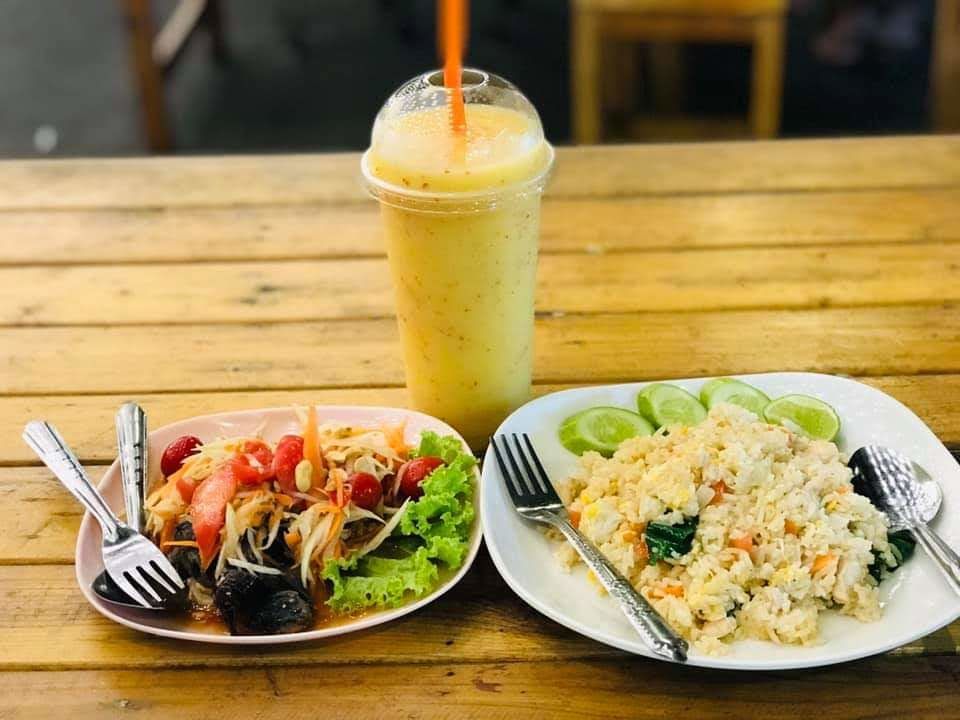 DAY 3: PHUKET
We took a cab early morning to the U-Tapao Airport which cost us 750 baht (rs. 1500). There again, bad bargaining. Had no idea. The fare should have been maximum 500 baht(rs. 1000). After boarding the flight and landing at the Phuket Airport, we took a shared traveller and reached our destination Patong Beach. It cost us 500 baht/person(rs. 1000). The ride was comfortable and just when we got down at the Patong Beach...there it was. Crowded, yet it felt beautiful. Unlike Pattaya, Phuket is way too different in its own way...way too better...way too sassy. Costlier than Pattaya, for a reason of course, but worth it.
Took us some time to find a budget hotel and finally found it by the name of The Fish and Summer Hotel. More of a hostel but the feel was there and the look from the roof balcony had its own appeal. It cost us 800 baht for 2 nights (rs. 1600).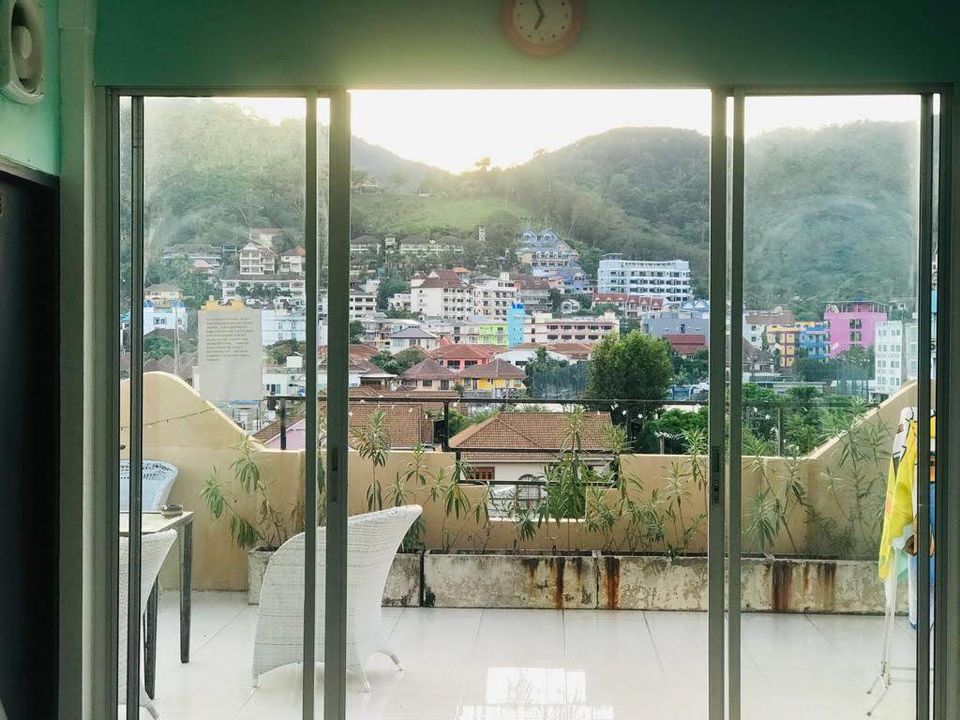 Headed straight to the beach and there was the view...full of people but still, the blue in itself along with the reflecting sun-rays was tempting.
As soon as you hit the beach, you are most likely to get swarmed by the locals tempting you for adventure sports or island tours. Yes, i fell in that pit. Yes, yet again i warned you so you can thank me later! The deal to the PHI-PHI Islands was negotiated at 3500 baht for two persons.(rs. 7000 for 2 persons). Luckily, they didnt have any plan for the Krabi island tour or i would have fell prey to that as well!! Anyhow, thinking that i got a good deal (at that time), we had some beer and chips relaxing at the beach.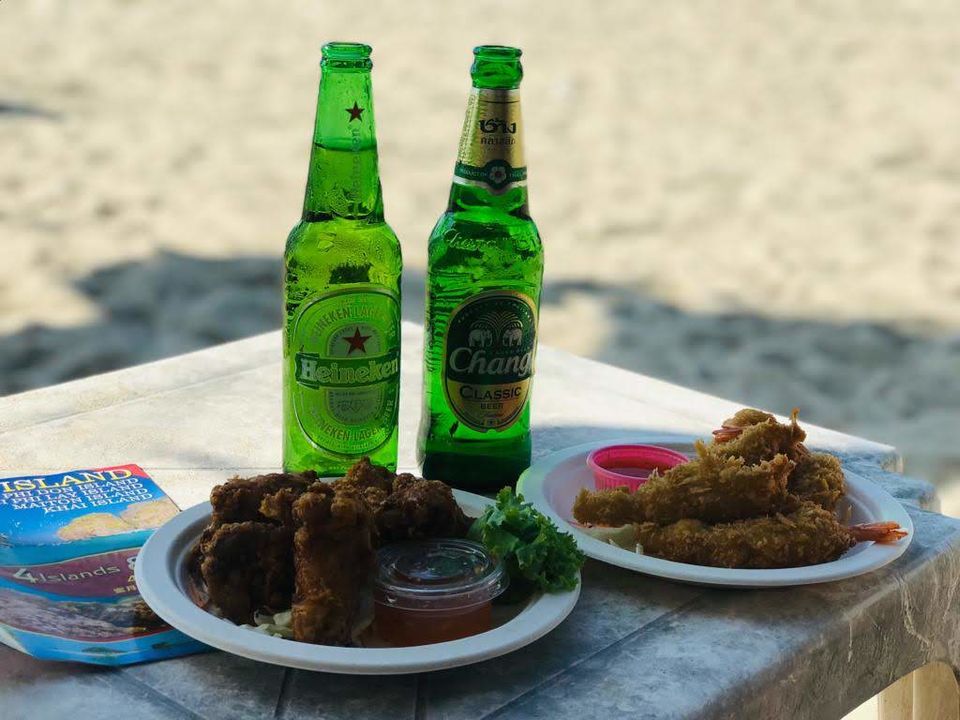 I loved it...decent bars....decent clubs...you want to get naughty? You can without worrying about your safety...party as hard as you can and yet, you wont regret a thing. Constant patrolling officers and there wasnt a single thug i could spot because in phuket's walking street....unless you go deep, there are meagre chances of you to get mugged. Its totally safe for everyone!!!!!! Even if you are travelling solo...boy or girl!!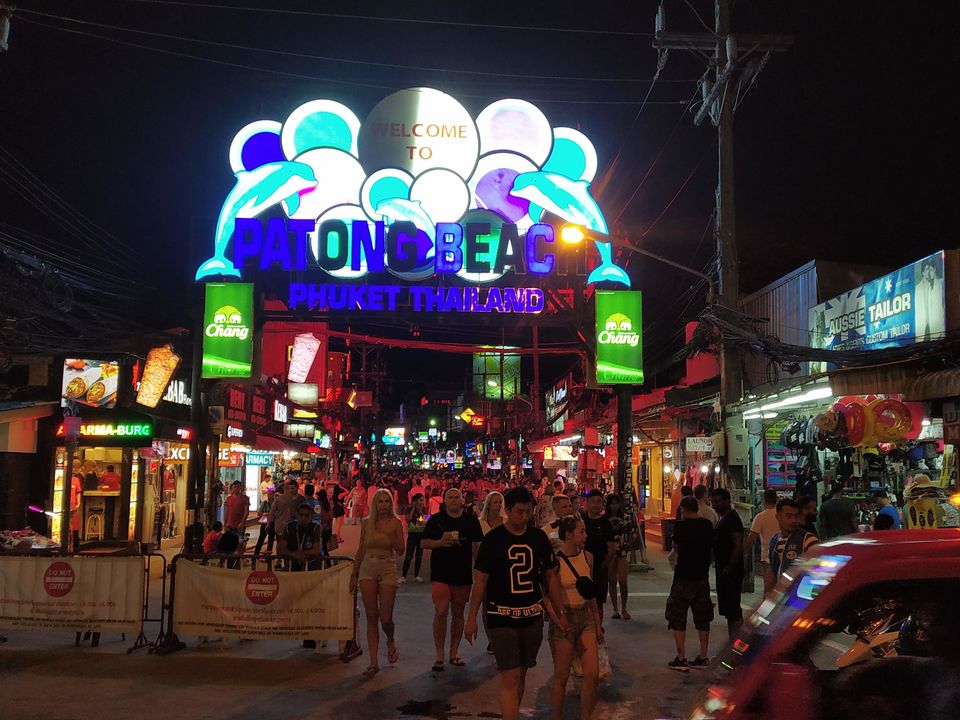 While returning to the hotel, my eyes fell upon a small store on a lady who seemed to be a travel agent and i stopped by to enquire about the Krabi Island Tour. And trust me, that was some lady!! Her name was Rita and i wish i met her before booking the Phi-phi island Tour on the beach. I admire her to this day. We booked our transport medium to Krabi island. Might have got a little crush on her. Anyway, its was already 29th of December and the beach was getting ready for the New Year Party.
We returned to our hotel, and in the evening, when the sun sets, this city truly awakens!!
We hit the PHUKET BANGLA WALKING STREET and trust me, its nothing like Pattaya!!
And for souvenirs....look out for their jute bags and amazing collection of ash-trays and beer holder. Some of it'll ignite the kinky in you as well....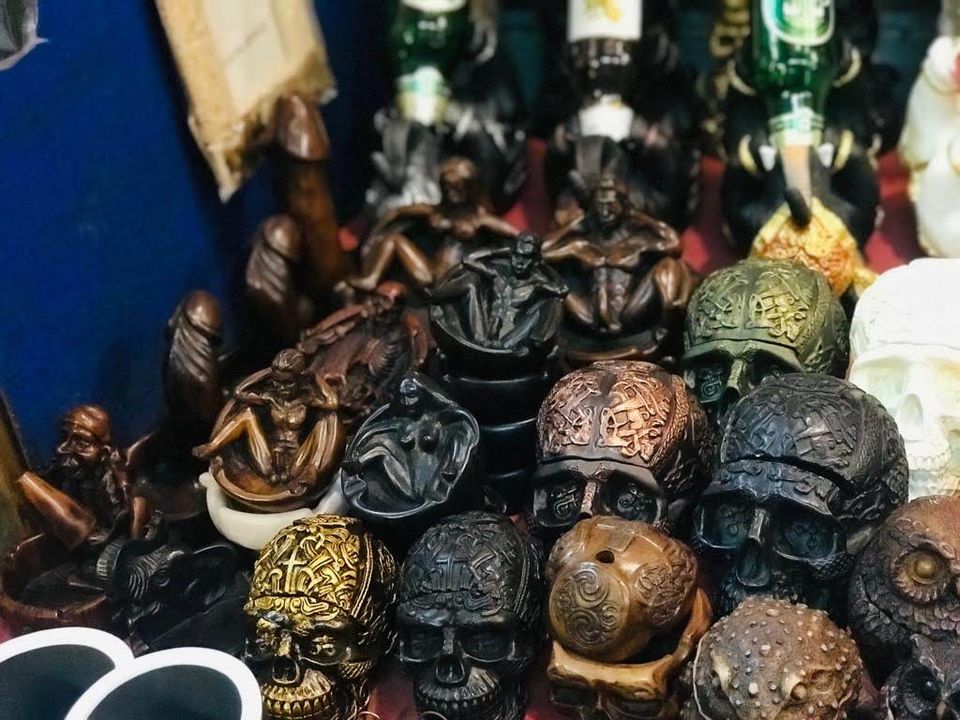 The dinner was the best part in Phuket.
Some of the things you must try: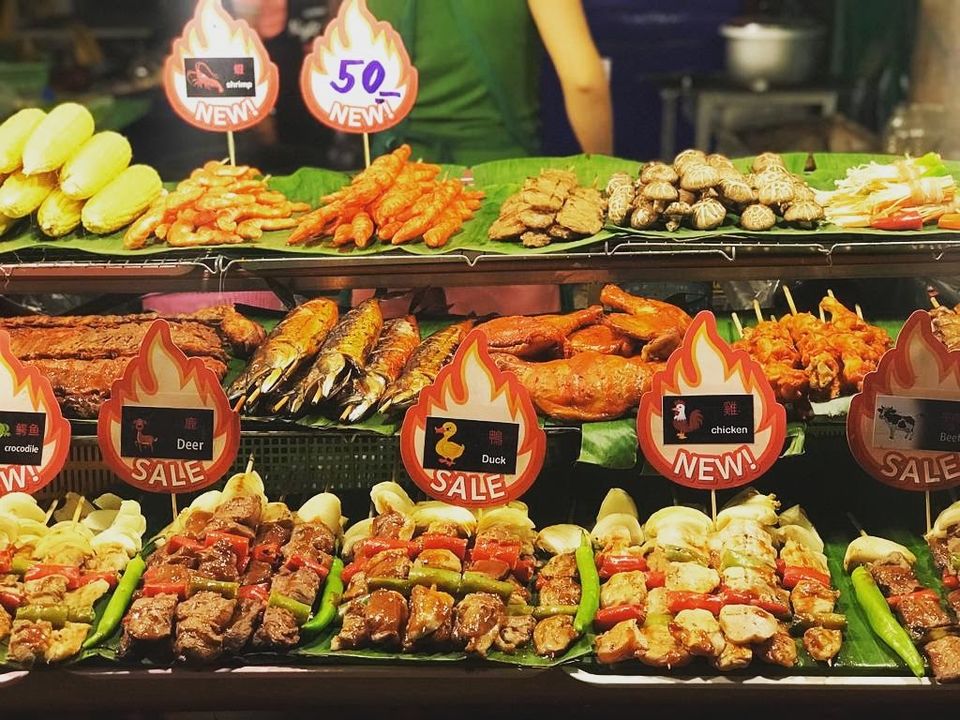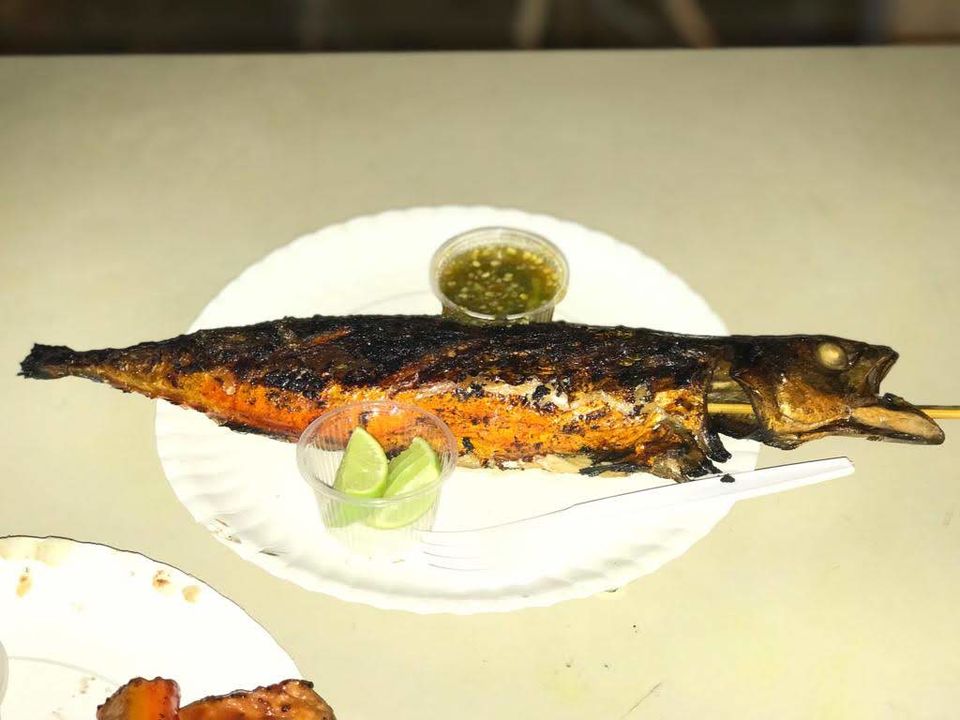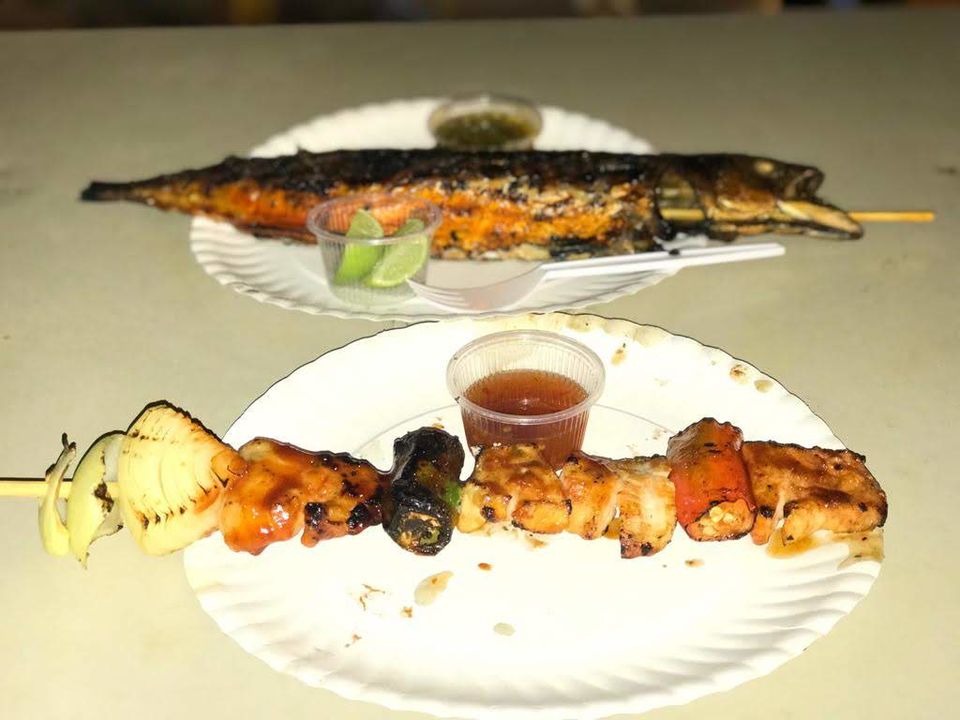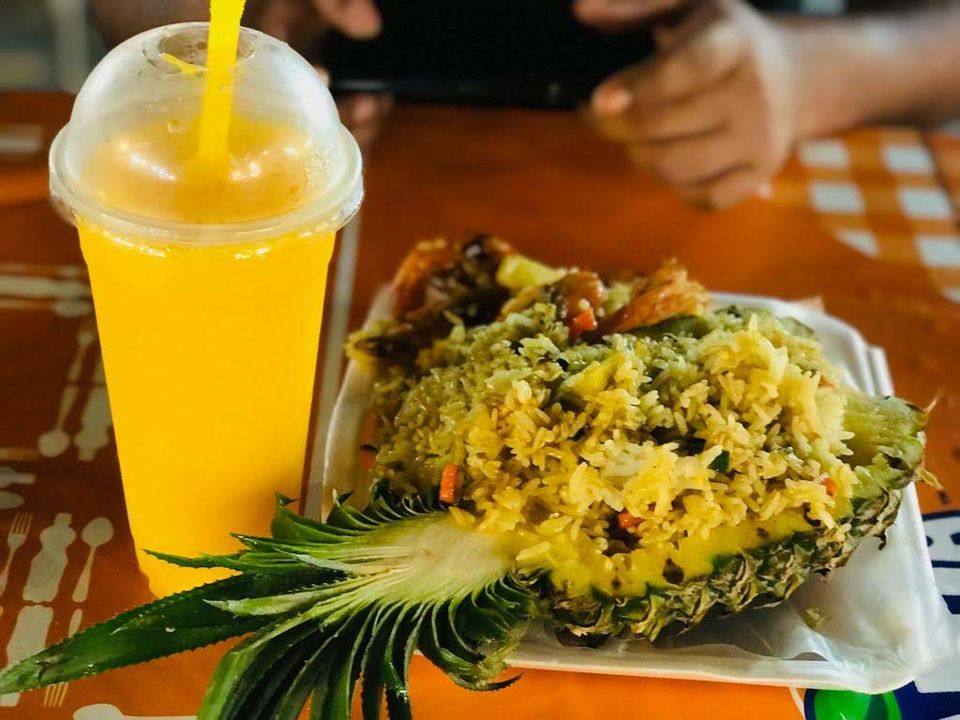 THE PHI-PHI ISLANDS AND THE KRABI ISLANDS TOUR WILL BE PUBLISHED IN A SEPARATE STORY. THEY DESERVE A SEPARATE STORY BECAUSE THATS THE BEST PART OF THE TRIP!!
FEEL FREE TO MESSAGE IF YOU HAVE ANY QUERIES OR SUGGESTIONS.
FOLLOW ME ON INSTAGRAM www.instagram.com/the_erratic for more pictures and videos.