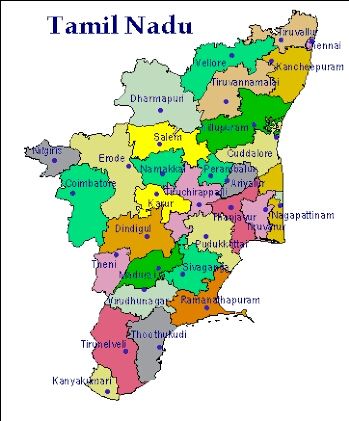 The state of Tamil nadu is the 11th largest state out of 29states in
India
. This state was ruled by Chera, Chozha and pandya dynasties. Tamil nadu is rich for culture and nature.
In 36years I have visited many parts of Tamil Nadu, extensively. There are famous, cities, with famous point of interest to explore. These cities have famous cuisines too, which a traveller shouldn't miss eating. 
A)  THIRUNELVELI
 This city is located at the southern most tip of Deccan plateau. River Tamirabarani flows through the city. This city is famous for abundant nature. The best time to visit the city is between October a February. 
POINT OF INTEREST@Thirunelveli
-Nelliappar temple
-Kuttralam Falls
-Mundanthrai Tiger Sanctuary
 FOOD DELICACIES
 -irrutukadai Halwa a sweet
-Kootan choru food on mud pot
-ullundhu Kali sweet on urad dhal
-paal kozhukattai a sweet out of milk.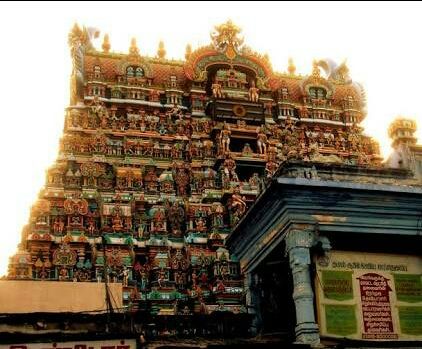 B)  
Kanchipuram
 This city hails from Maurya Period. It is located on the shores of Vegavathy River. This city was ruled by famous dynasties such as Pandya, chozhas, Vijanagar dynasty, Carnatic kingdom and Britishers. The best to visit this town is, from october-march.
POINT OF INEREST@Kanchipuram
-Kanchi Kudil 150 year old house
-Ekambareshwarar temple
-Vedanthangal bird sanctuary
-kanchi silk pattu sari shops
 FOOD DELICACIES
- Kanchipuram idly steamed on tumblers.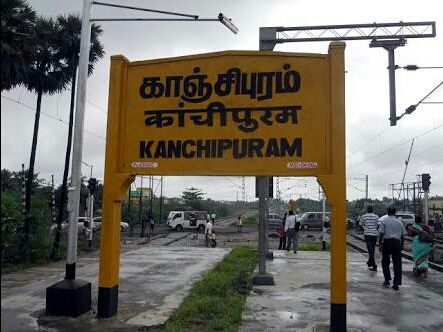 C)  
Kanyakumari
 This city is at the southernmost tip of India. It is also called Cape Comorin. This town is famous for cultural and hospitable people.  Best time to visit Kanyakumari is from October to march
POINT OF INTEREST@kanyakumari
-The sunrise and sunset view
-confluence of three oceans (Indian ocean, Bay of Bengal and Arabian sea)
-Dravidian style of architecture
-Thiruvalluvar statue-famous Tamil poet
 FOOD DELICACIES
 -coconut rice
-Meen Kolambu -a dish made out of fish
-Avial- mixed vegetable curry.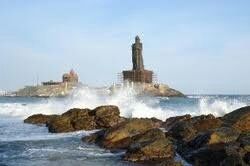 It is called Manchester of south India. The city is located on Noyyale river. Siruvani river runs all through the city. The river is famous for its minerals and taste. This town is surrounded by Western Ghats. The cool winds from Palghat Gap makes the city chill all through the year.
POINT OF INTEREST@Coimbatore
-Marudamalai temple
-Siruvani water falls
-Black thunder theme park
-Indira Gandhi wild life sanctuary.
 FOOD DELICACIES
- kaalan -mushroom dish
-Sri Annapoorna hotel sambhar
-kongunadu sammayal eaten on banana leaf.