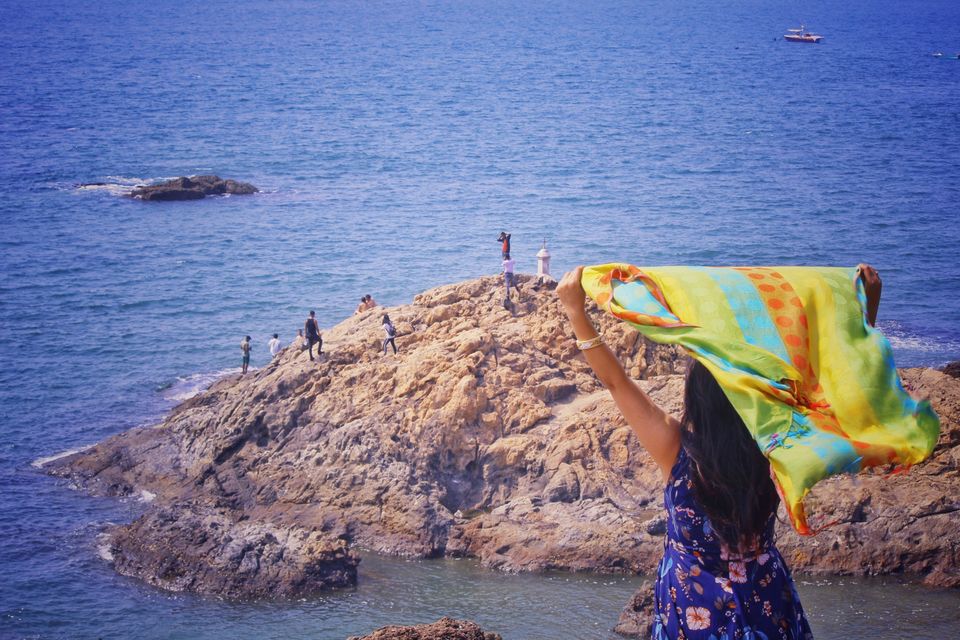 We were on our honeymoon, It was our third day in Goa and we decided to roam in panaji area that day. We reached in panaji around 10am. As it was mid Feb, the sun had started showing its mightiness. By the time we reached the wonderful Immaculate conception Church, we were all drenched in sweat. We took all those iconic couple clicks in front of the church then we went inside, saw the church and sat there for some time but when we came out, I forgot my phone on the seat. We came out all the way down to the parking area, then I cross checked my belongings and had a mini heart attack, "Where the hell my phone is..??". I ran all the way upstairs to the main building, searched for my phone, asked peoples there but of no good. I was coming downstairs fully upset, dialling my number from my wife's phone then somebody shout, "Hello, Kya hua, kuch kho gya kya ?. I went back to talk to him then he told me that he has a phone that somebody left on the seat, I had a sigh of relief. Then he took out the phone, Oooo, it was mine. Actually he was one of the caretaker over there, He did couple of questions to me to cross check of it was mine then he handed over my phone to me.
Thank God.
It's too early to be happy. On the very same day we went to Miramar beach and parked our scooty, and went to the beach to take a joy ride in boat. The boat took us to the places like The Central Jail Aguada, The Jimmy's bungalow and many more things but a bolt from the blue came when the boat took us to the ground. My Scooty's  key was missing, I ran back to boat like I'm going to have a competition with the great Ussain bolt, but all in vein as there was no such key. We search all that place on the beach, where we had been but nothing brought us fruits. We came back to parking with exhausted gloomy faces. Looking here and there as to find the keys. Then an incarnation of God came to us asking if we were looking for something, "Yes for our keys, we said" and no to our believe he handed over our keys. Hahahaha 🤣🤣🤣 oh God.
Thank God...🙏
This is not the end...
On next day we went to Calangute beach. We parked our scooty and went for shopping. But in the mid of the hussle of shopping, to our shock, we lost our keys. Now the is on pause and search for the key begins. Beating the bushes, following our trail. We reached to parking lot, checked in and around our scooty. Then we went to parking guy asked him about keys if he had found. He asked our Scooty's registration number, looked in his bag and "Sir ye lo aur theek se rakha kro". We said," Ji bhai".
Thank god.
#ThatOneTimeInGoa