This blog is in continuation of our Day 1 (Reaching Leh) and Day 2 (Leh to Kargil) of our Zanskar trip. After a long journey from Leh to Kargil and the pleasant surprise at Mulbekh monastery, we slept peacefully on day 2 and had planned to start our day 3 at 4:30 in the morning. We were going to travel from Kargil to Rangdum. Though the distance is just about 130 kms, the roads are close to non-existent and with a team of all time energetic photographers; it was difficult to reach Rangdum sooner than than 11-12 hours. As we started from Kargil, our first place of visit on the way was Imambara - a beautiful mosque in the Trespone village, oddly 20 kms away from Kargil. The mosque is located on a hilltop and reflects a quaint mix of Islamic and Tibetan elements in its construction style and location.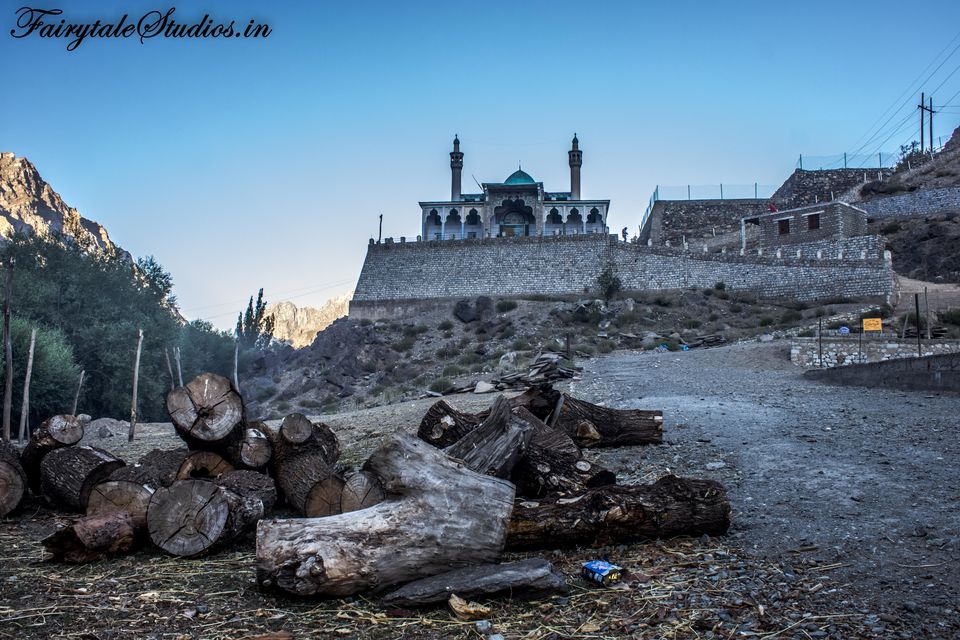 Next we drove another 45 kms to Panikhar which is a huge green expanse of Suru Valley. The beauty of this area was amplified by 2 beautiful snow-capped peaks emerging out of Himalayas ahead of us. We realized these were the Nun-Kun towering high and building a majestic skyline. The twin peaks of Nun and Kun, around 23,000 feet high (Around 6000 feet short of Mt. Everest) are the highest in the Zanskar range in Ladakh.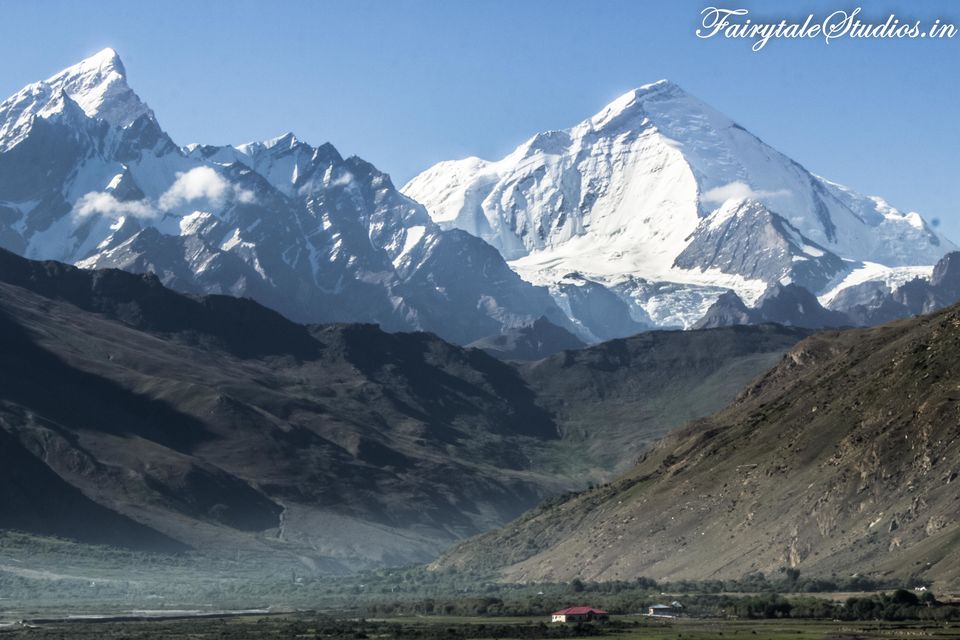 Driving 15 more kms accompanied by the Suru river, we reached the hill slopes of Parkachik-La. Parkachik Glacier is a majestic mass of ice moving slowly down the Nun-Kun slopes. This ice mass falls finally into the Suru River, providing a magnificent view of the huge ice-fall. After Panikhar the road became an unmetalled dirt track; such that we were leisurely driving at a pace averaging about 15-20 km/ hr. All along the way from Kargil, the Suru River kept us company.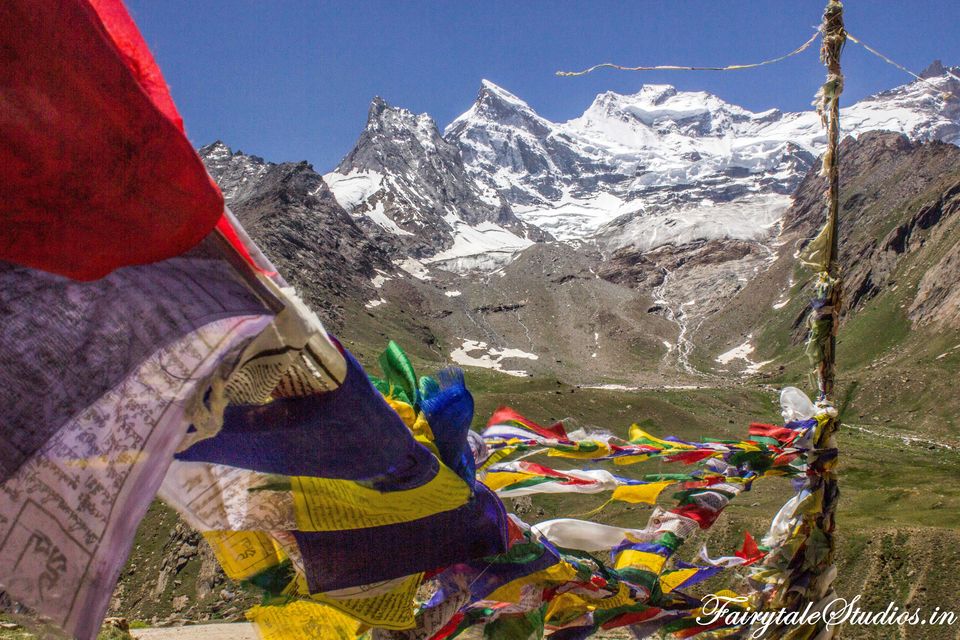 We next stopped someplace on the way with a lot of horses grazing besides the river cutting through the snow-capped mountains. Lots of food around, pure water to drink, views that people pay thousands to see, no one except a few enthusiastic photographers to disturb them and not a thing in the world to care about... What a life these horses might have!
As we moved on we came across some beautiful lakes with sparkling fresh pristine waters. The landscape was stunning that we almost wanted to stay there for rest of our lives. There were very few villages on the way and they too had a handful of houses. We wondered how people might live here, middle of nowhere befriending tyrannical mountains and bitter climate. The roads kept worsening as the unmetalled dirt track we were on since Parkachik gave way to barely visible trail.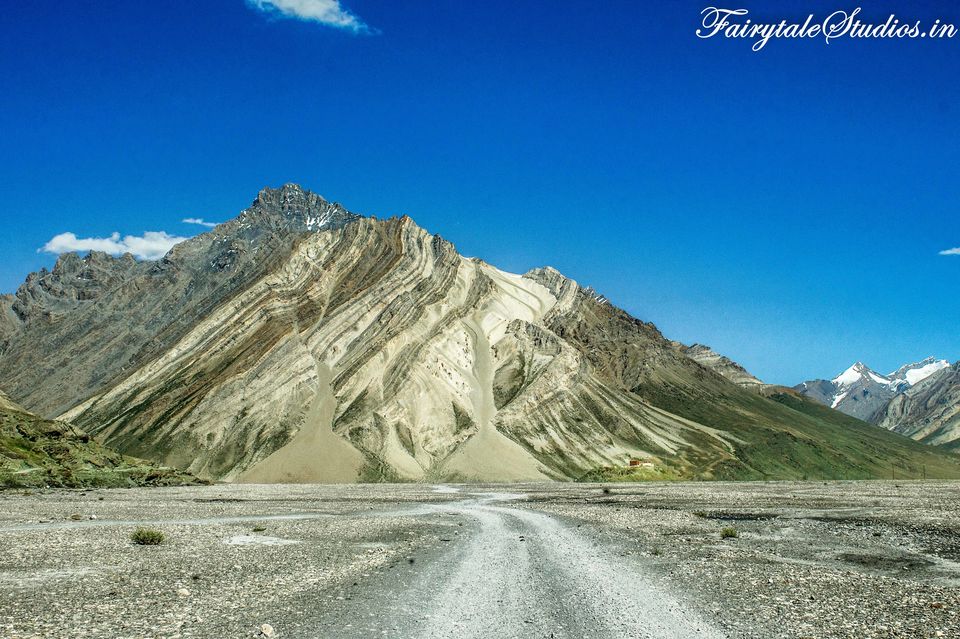 We reached Rangdum late in the afternoon and charged ourselves with one of the best Dal-Chawal servings at the only restaurant located in the vast plains of the area of Rangdum. The poor road condition has preserved the virgin beauty of this place as not many tourists care or rather dare to visit Rangdum. We reached our place of stay for the night which was a lovely campsite located amidst the barren mountains on all the sides. Some of us were still very energetic after a long day travel to visit Rangdum monastery nearby while others were dead tired after an extremely bumpy ride. In the night, we were served a sumptuous dinner which was to our surprise very delicious and fulfilling.