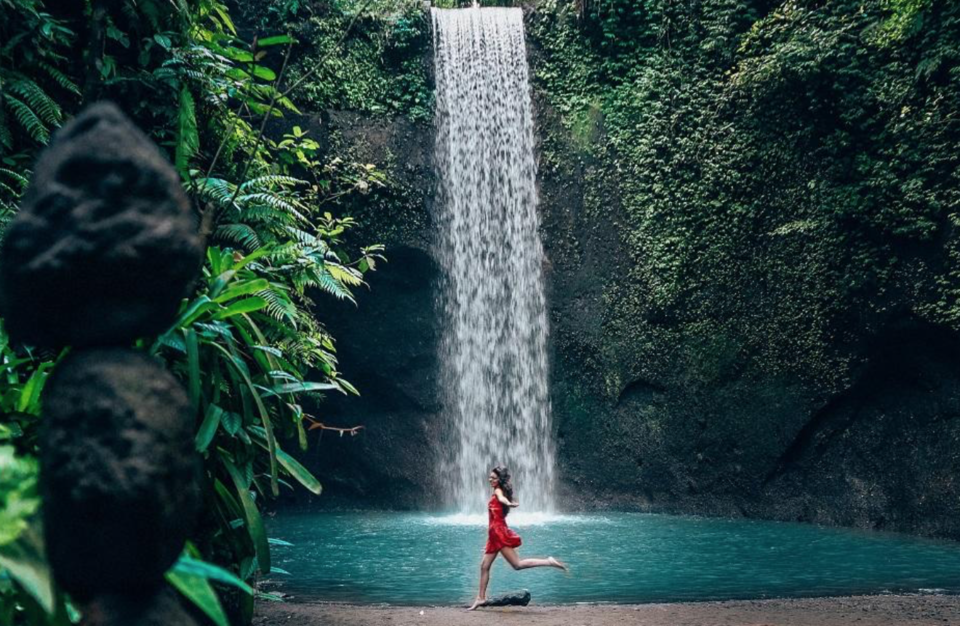 While my friend and I were staying at the Rokeby Manor, we wanted to go and explore places in and around Landour. We did not want to visit the cliched places and we were looking for offbeat places to go to. The hotel has an entire directory of places we had never heard of. There were pages and pages filled with Mussoorie's secrets which lay in our room. We made a list and went to a lot of these charming places together. This list of places is compiled out of the hotel's directory which was in our room and it is nothing short of a list of Mussoorie's well kept secrets.
Offbeat place 1: Sainji Corn Village -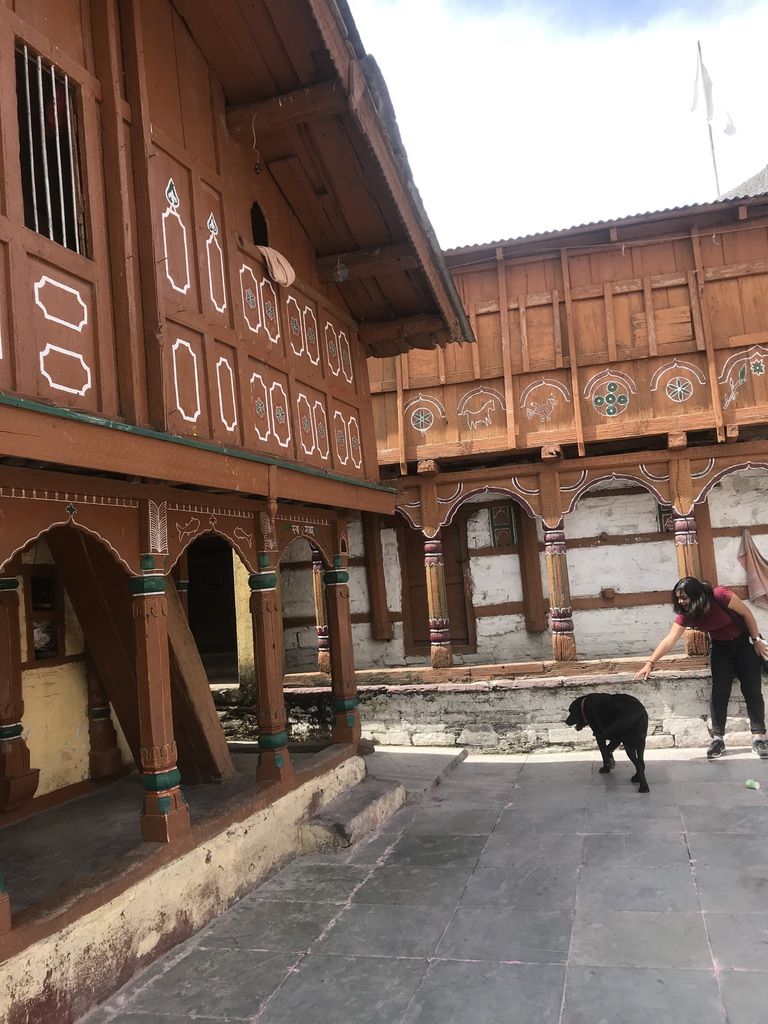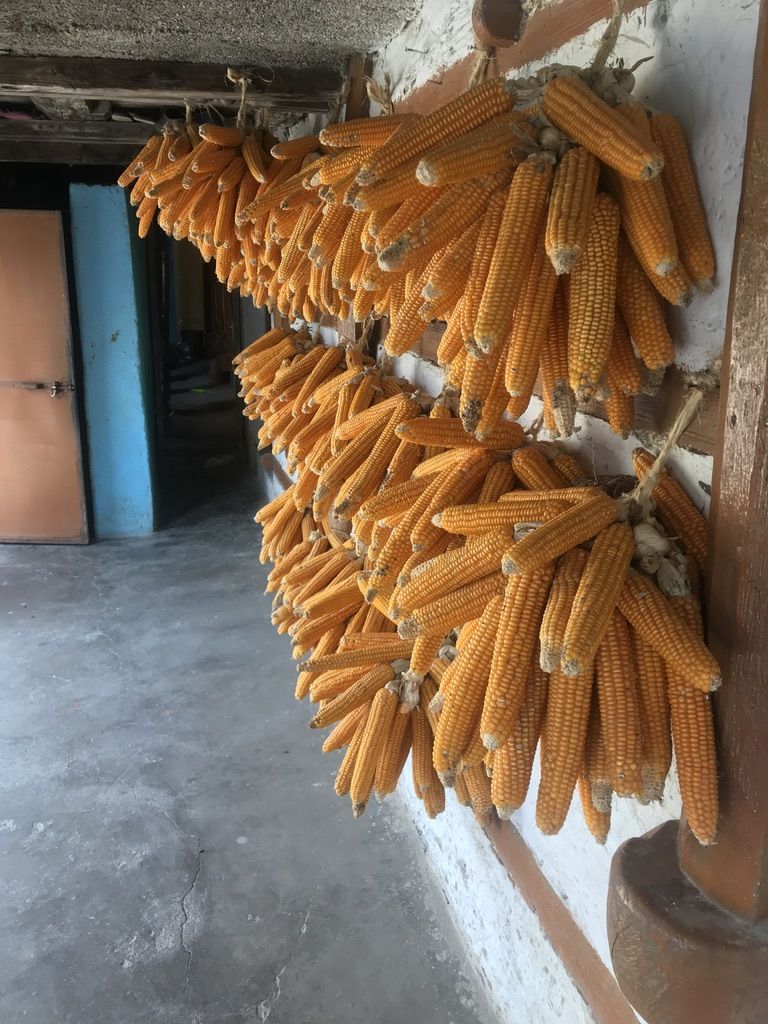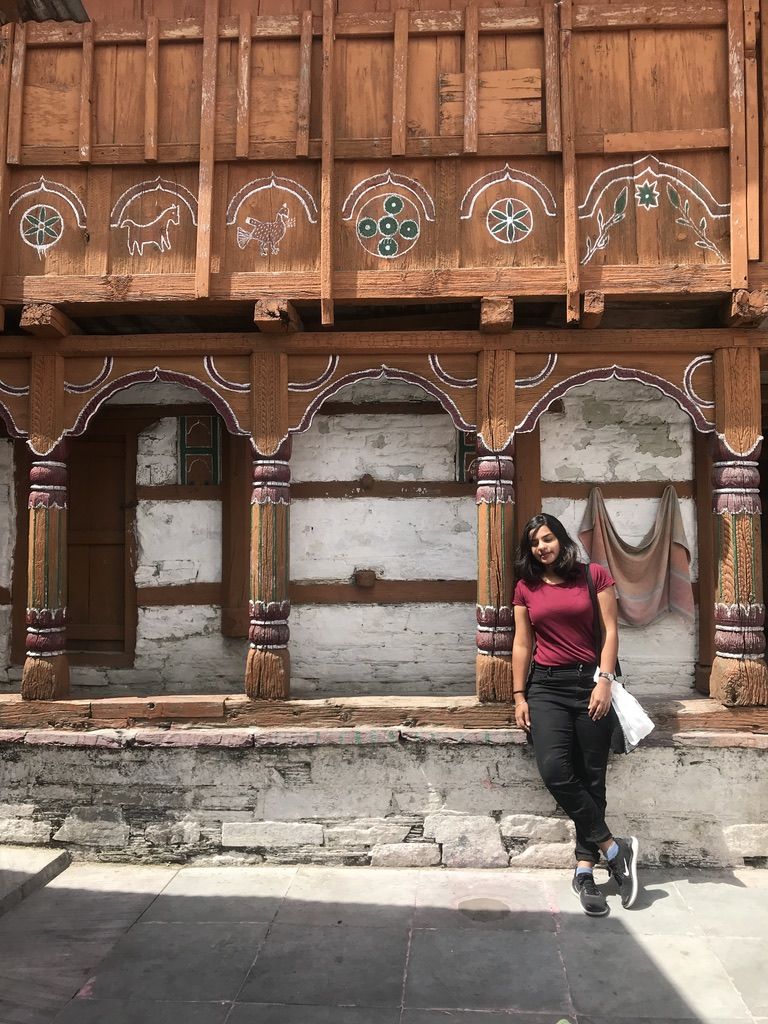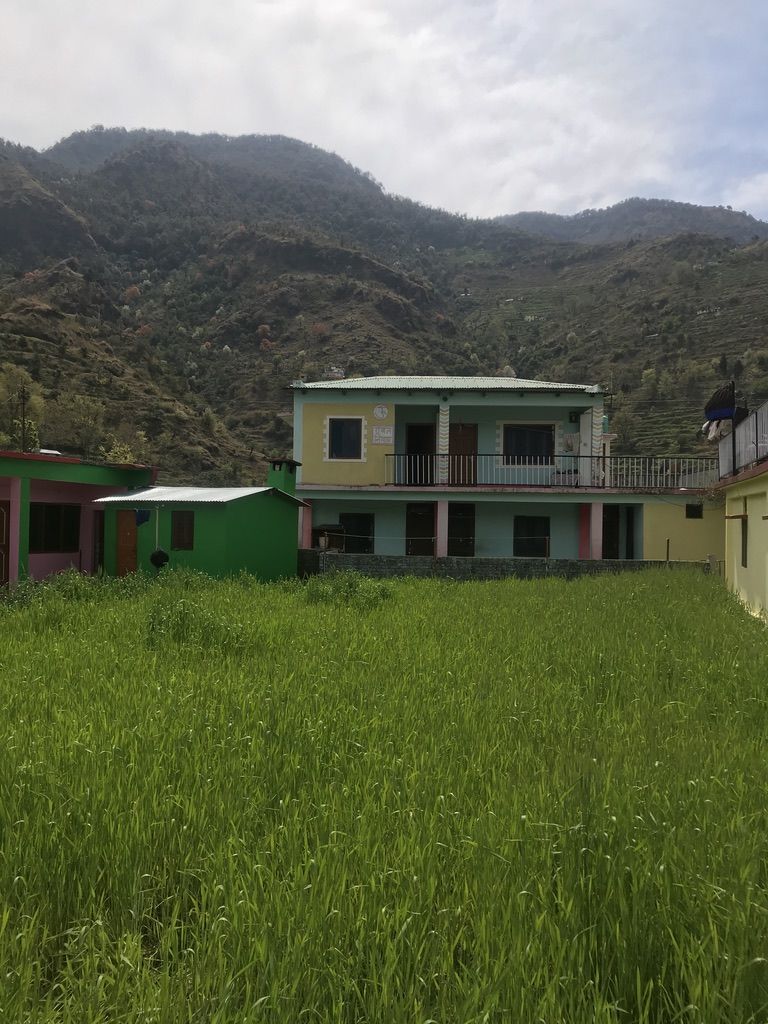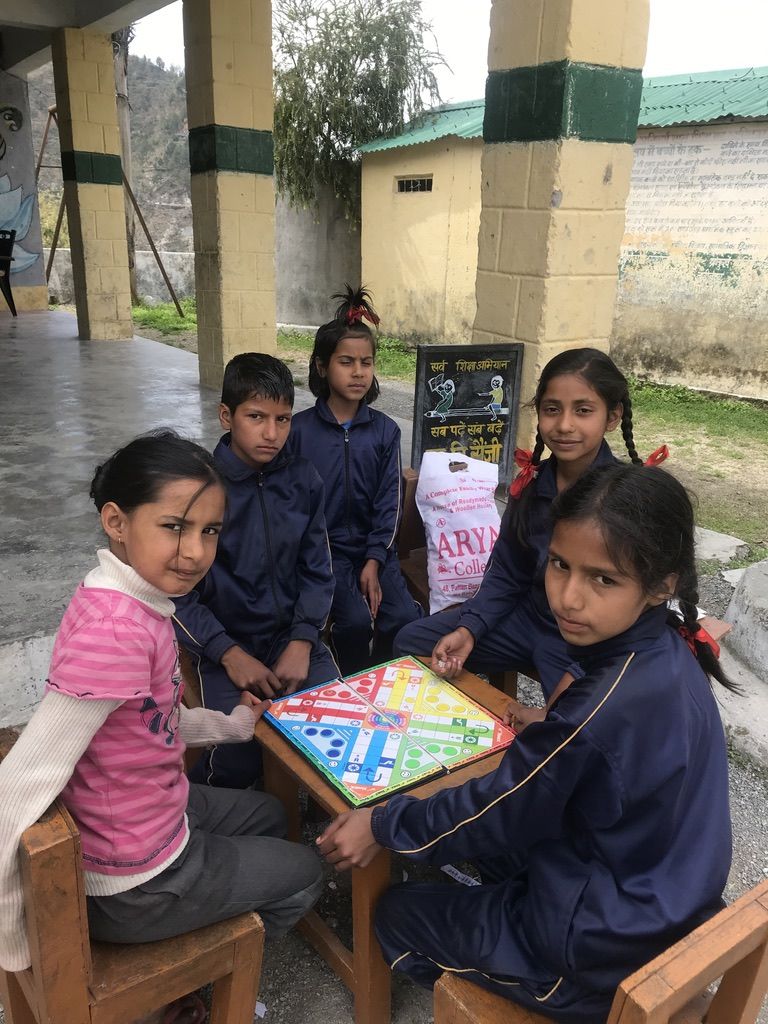 We visited the traditional corn village at Sainji where there is an age old tradition of hanging dried corn shells outside the house to ward away evil and to show off the wealth of the household. Most of the staples in this village are made of corn, hence a greater amount of corn in the household depicts that the household will not go off hungry and will have enough food to meet the guests' demands. Moreover, a higher amount of corn also feeds into the tradition of patriarchy where the woman gets married into a better household.
Most of the houses in Sainji village were broken down and constructed out of cement. But there was an old wooden house which was preserved only because Mr. Sanjay Narang, the owner of the Rokeby Manor where we stayed had asked the owner to preserve the wooden house. Mr. Narang has had an important influence over the people in Mussoorie and surrounding areas. He believes in preserving tradition. Moreover, the house at Rokeby is also preserved and the building is 180 years old as it was built in 1840. The essence of culture and heritage is maintained.
Offbeat place 2: Jabarkhet Nature Walk -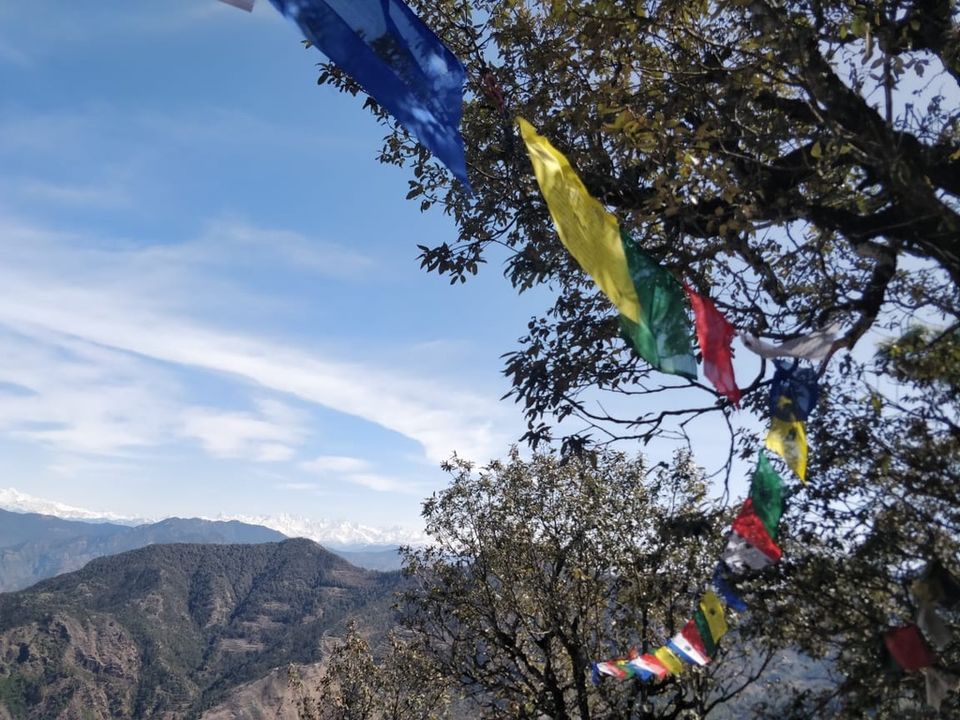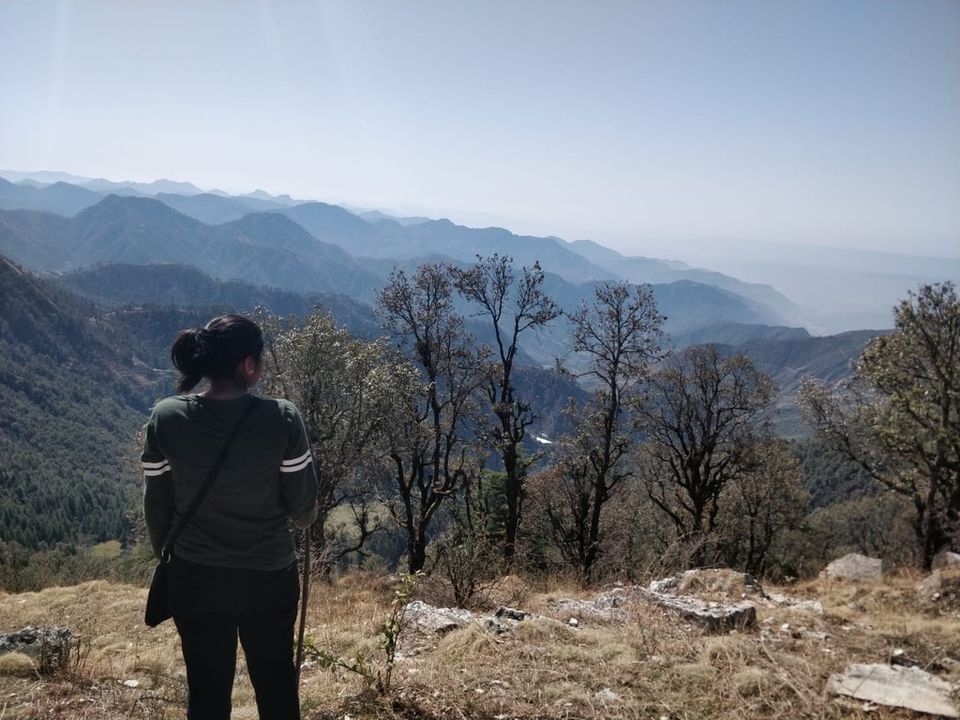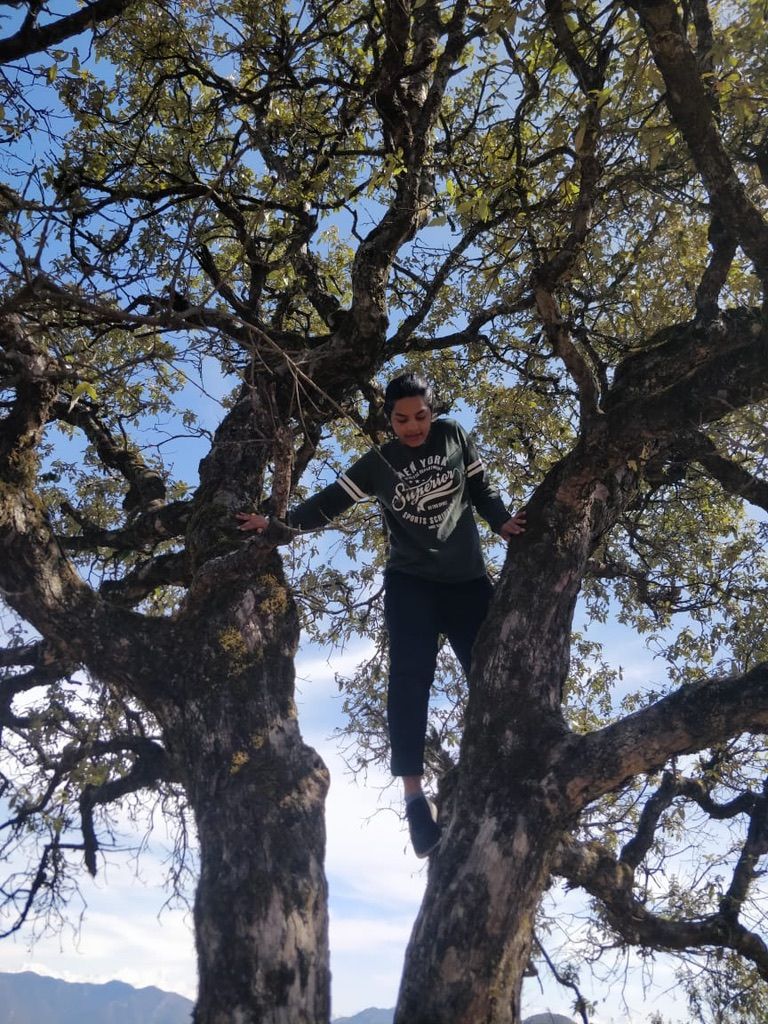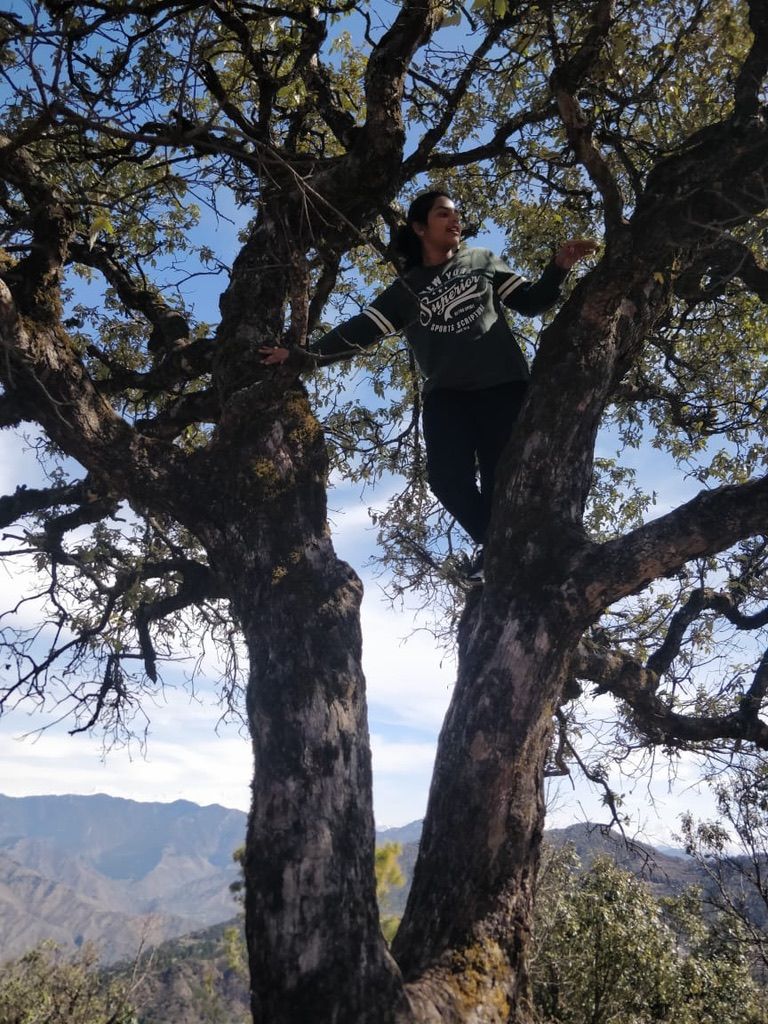 The nature walk was refreshing experience for the both of us. It is a calming space located at a 15 minute distance away from the bustling city life of Mussoorie. We went on this walk during the morning after our breakfast. The place is an untouched paradise which is a home to a multitude of flora and fauna. The manager at Rokeby Manor suggested that we go and do the walk. He told is that it is not very touristy to do the walk but it is a great experience. We met our guide Vipul at the entrance and he guided us through our entire walk till the hut where our walk ended. It was a fairly easy trek and had its own share of inclines and downslope walks. We kept taking breaks at regular intervals to rest and capture the scenic beauty of the place and absorb it in. There were resting spaces made of stone organized in between which blended with the vibe of the forest.
There was a spot on the trek where a string of Tibetan flags were tied to the trees and there was a great view of the snow clad mountains. The forest is a house to 30000 variety of flowers and many animals like the leopards, porcupines, wild foxes amongst all others - we saw their pictures through the hidden cameras that have been installed at various points in the forest. The walk refreshed my mind, despite the effort it took to walk - when I finished I felt I could walk around here listening to the birds chirp all day and never leave.
Offbeat place 3: Happy Valley, Cheddup Cheppling Temple -

This place is so low key that it doesn't even show up on map or on locations. We reached this place around the afternoon after visiting the Sanji Corn Village. It had a very calming presence to my soul. This Buddhist temple facing the mountains has a very interesting architecture. There were Buddhist prayer bells at the temple with which people were making wishes. There was no rush for anything and anyone visiting the place could explore in complete abandon and without any rush. The temple has a space in front of it which serves as a view-point. There were monks outside the temple who would smile at you where you approach them and will make you feel right at home in this space you have visited just for the first time.
This is not a very explored destination by the tourists who visit Mussoorie. Rokeby makes a special effort into preserving the Tibetan culture and beauty of the place by making its inhouse guests visit the places yet untouched by the outer world to a large extent and realize its importance. This in turn helps us become aware of these small beauties that exist and how one should work harder to preserve them.
Offbeat place 4: Char Dukan -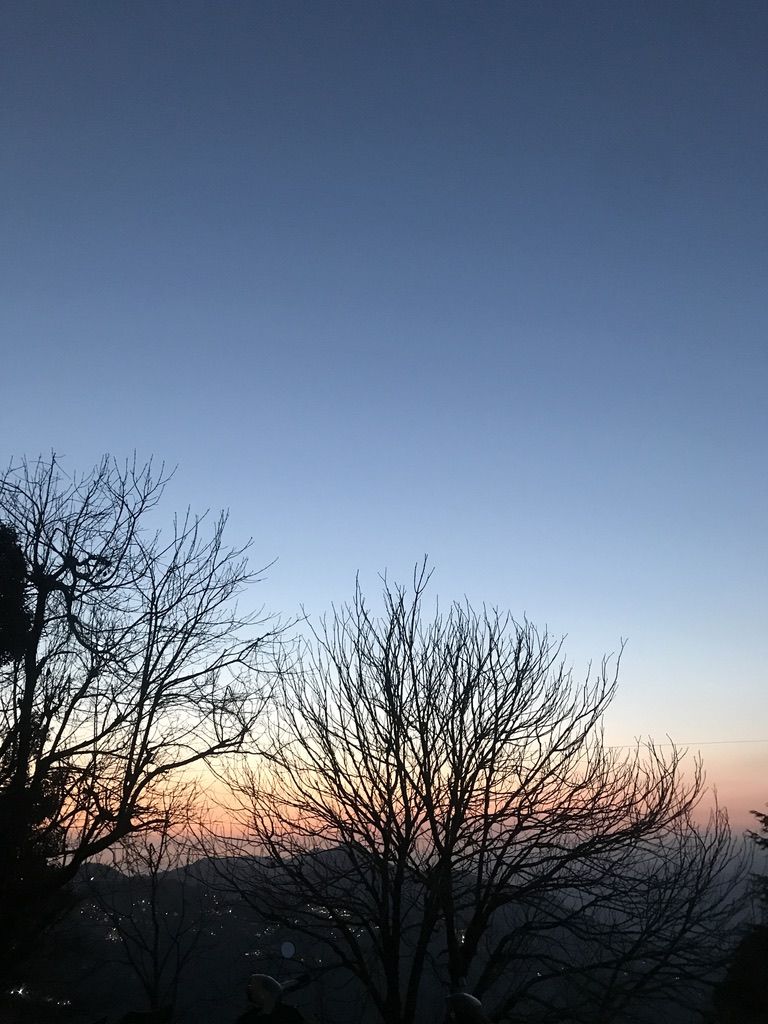 Char Dukan is a place in Landour which is at walking distance from the Rokeby Manor where we were staying. There are various cafes around and there are shops selling groceries and traditional items. Char Dukan has a lot of cafes including Cafe Ivy which boasts a wonderful scenic valley view. The best time to go here is during sunset. The walk is pleasant and the valley view is wonderful. Staying at Rokeby and taking in the fictional vibe would've been incomplete without a walk to Char Dukan.
Offbeat place 5: Lal tibba -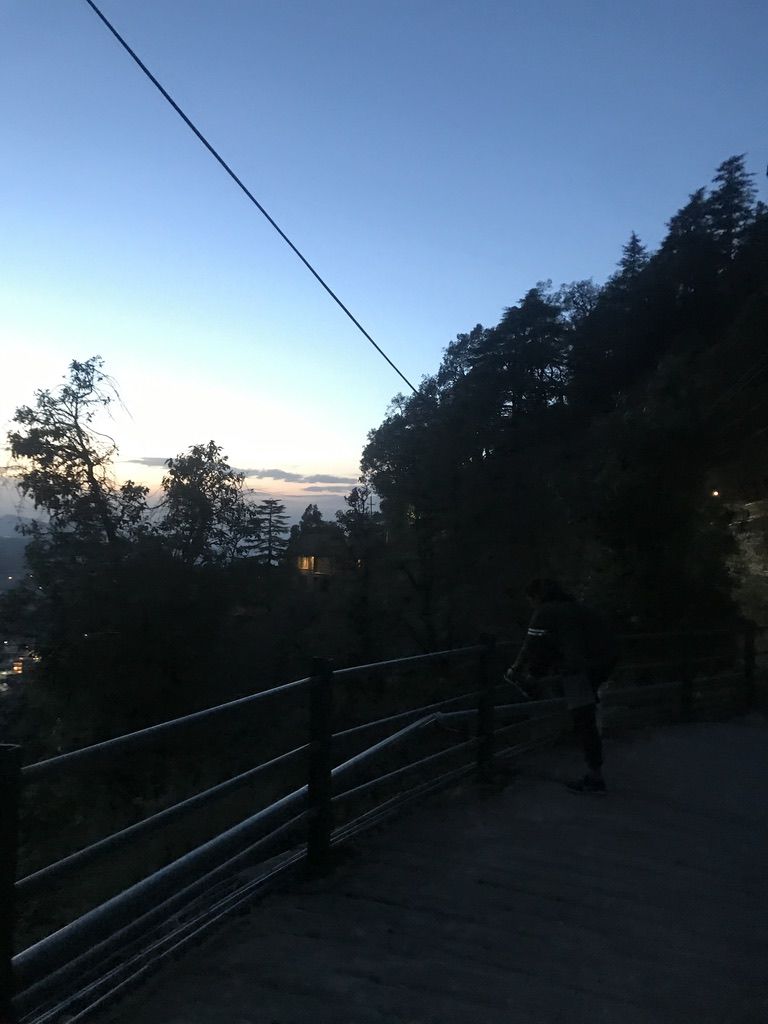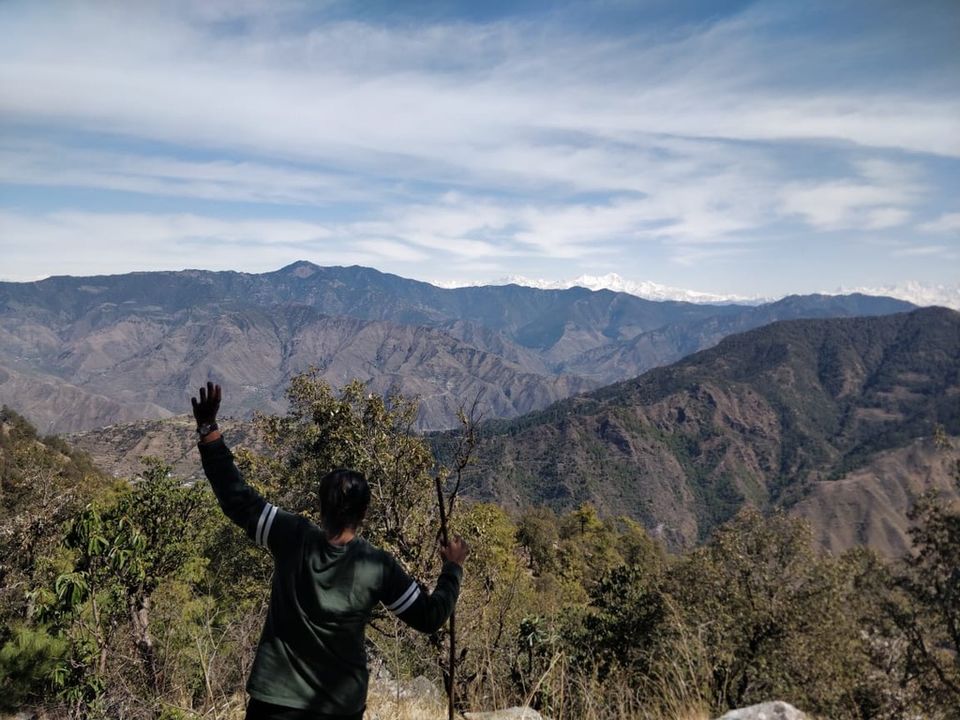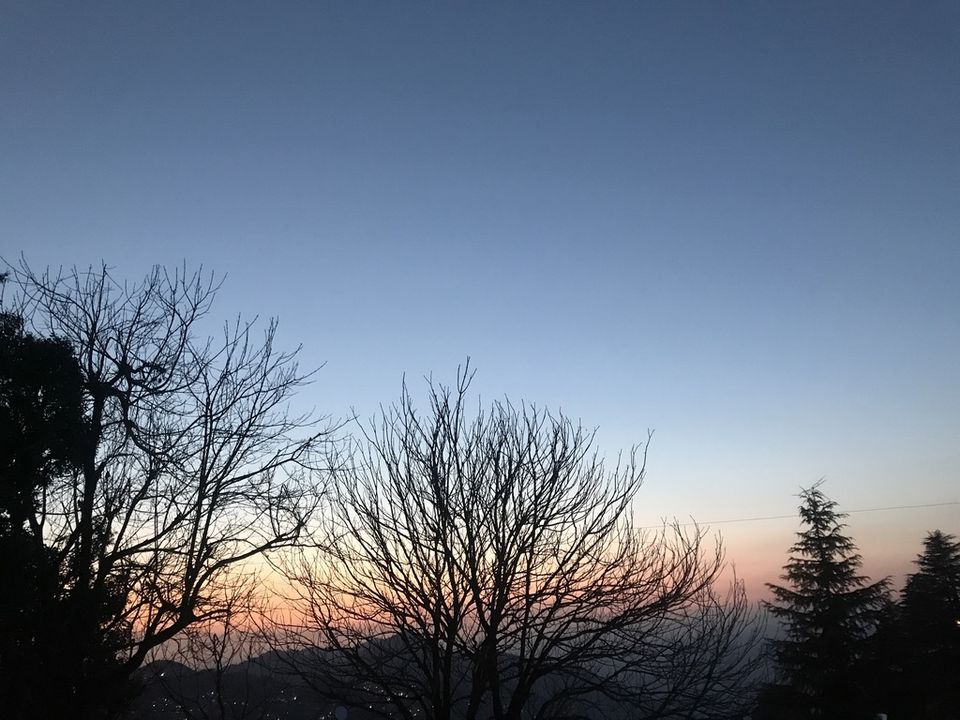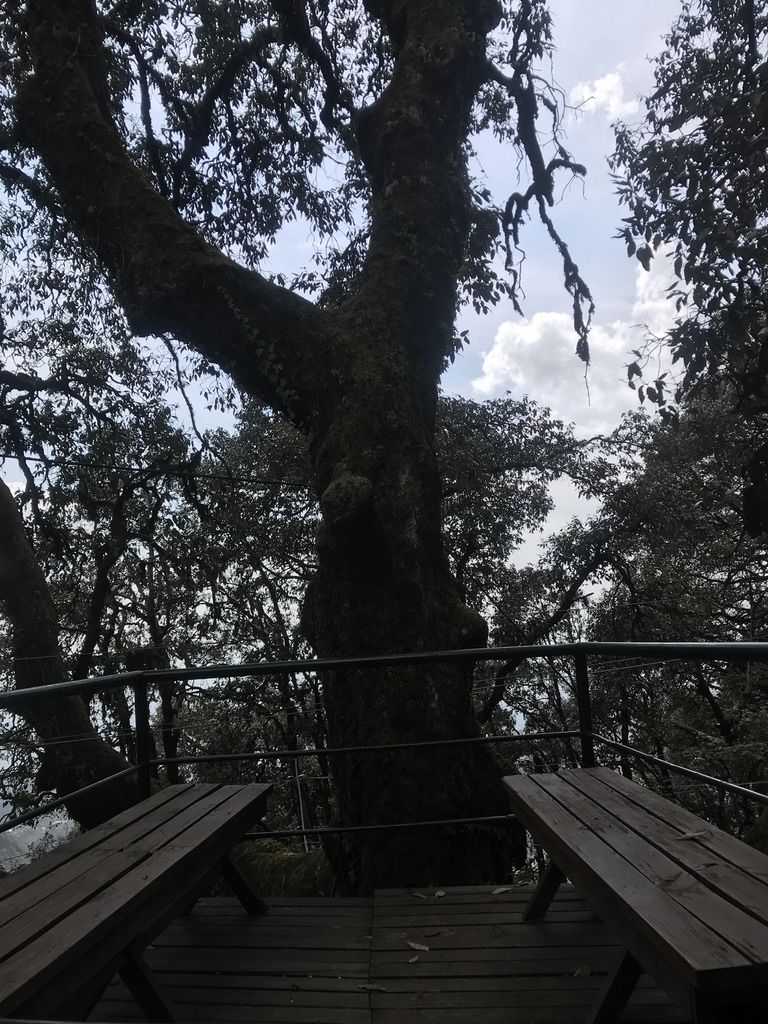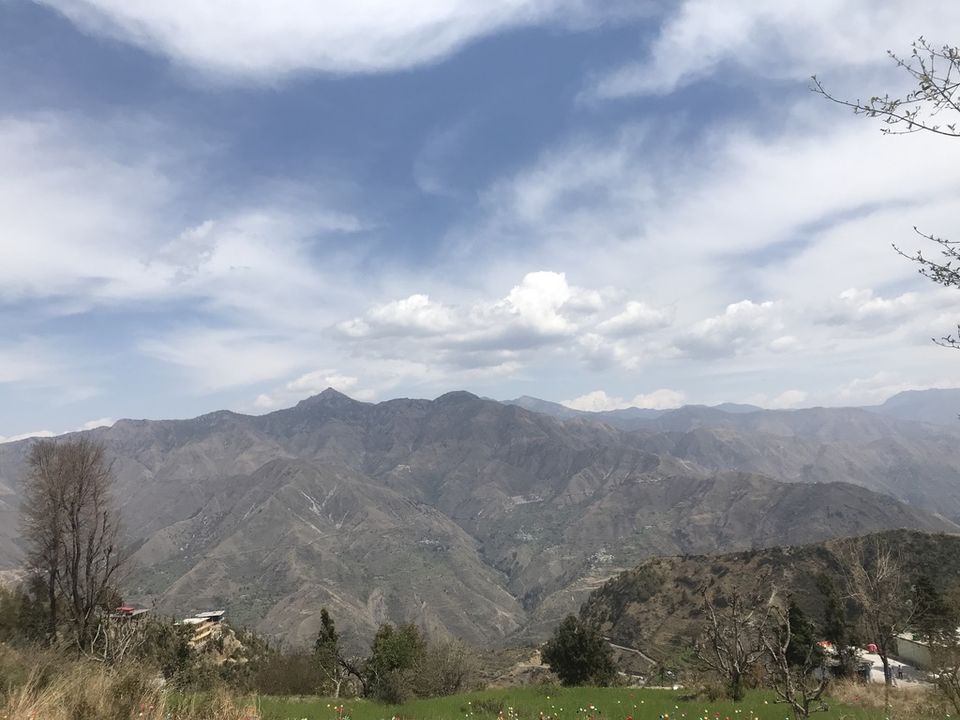 The entire scenery of Landour is mesmerizing but if one were to pick a space where we could take it all in, it would be Lal Tibba. As one walks beyond Char Dukan and heads straight for 15 minutes we reach the space which is lined with a few cafes and viewing spots. There is a multi-storied cafe there which provides the visitors with a facility to use a binocular in order to enjoy the scene more intricately for a minimal price. The best time to visit this place is during the sunset.
Offbeat place 6: Kempty falls -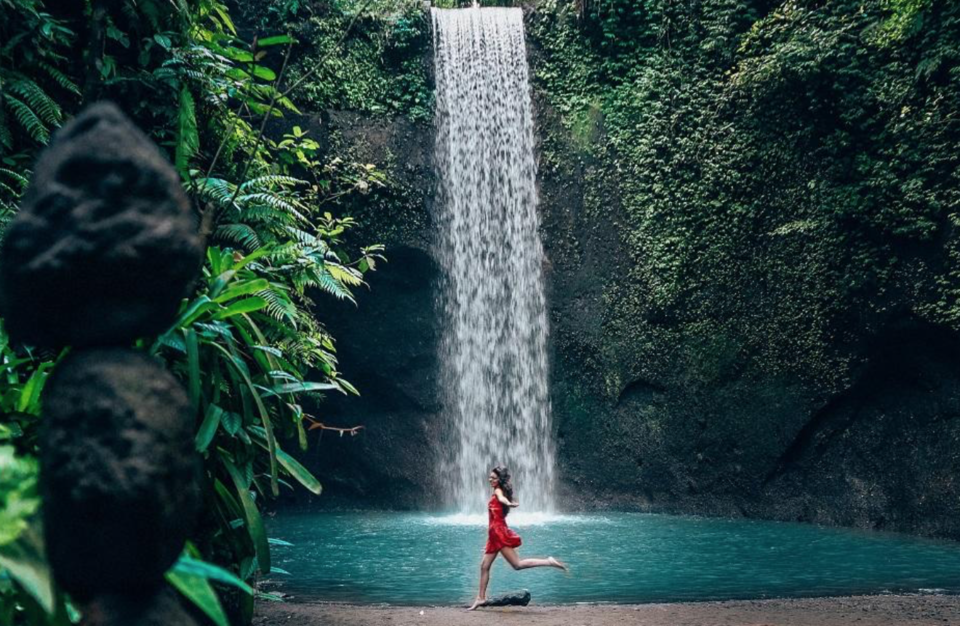 What is a better way to relax and to rejuvenate than to visit a waterfall which has a beautiful stream of water flowing right from the mountains? We went to Kempty falls and took in the beautiful vibe of the place. It involved a short and tiring walk to the fall which was downhill at first and uphill and tiring when we wanted to come back up. Though it was tiring, the view was every penny worth it. Nothing beats a tired walk which gives you a great view. You end up respecting the view much more after you took efforts to get there. I was suggested to visit here by Rokeby and this place was on the way to Happy Valley and Sainji Village.
Offbeat place 7: Mall Road and Gol Chakkar -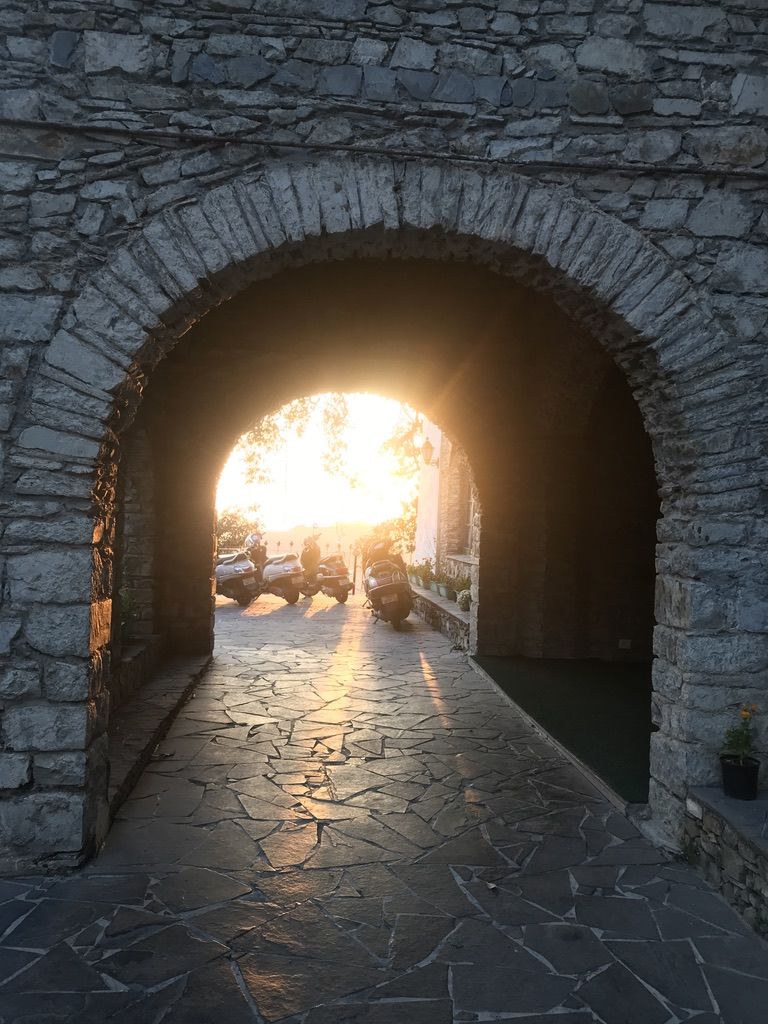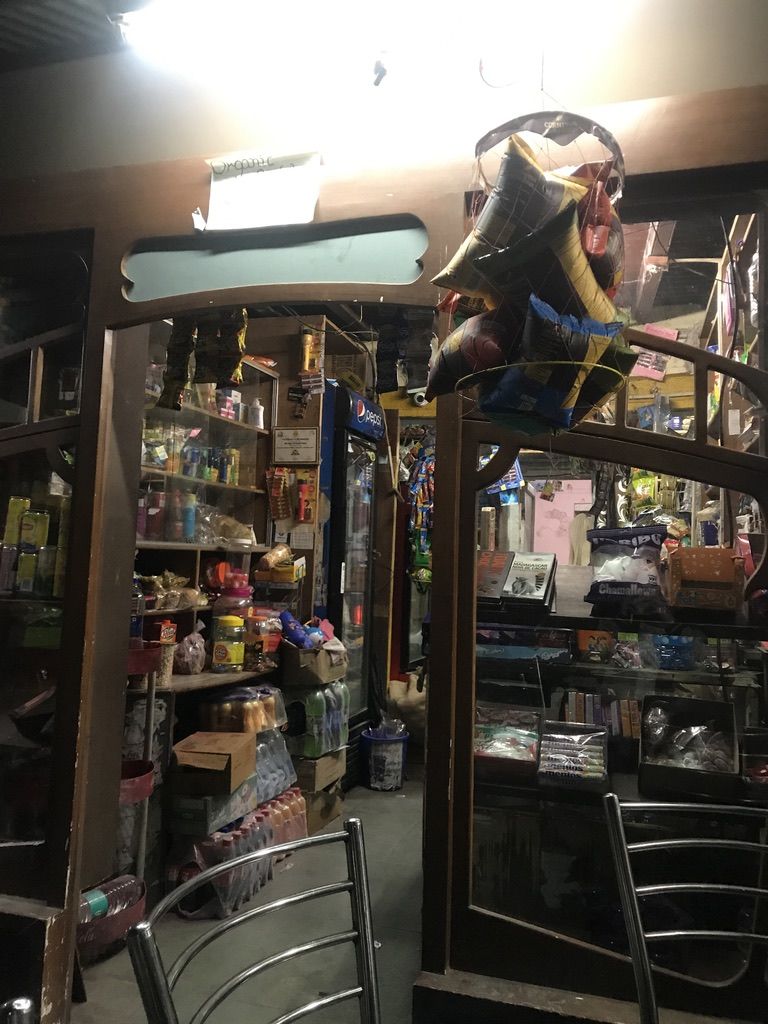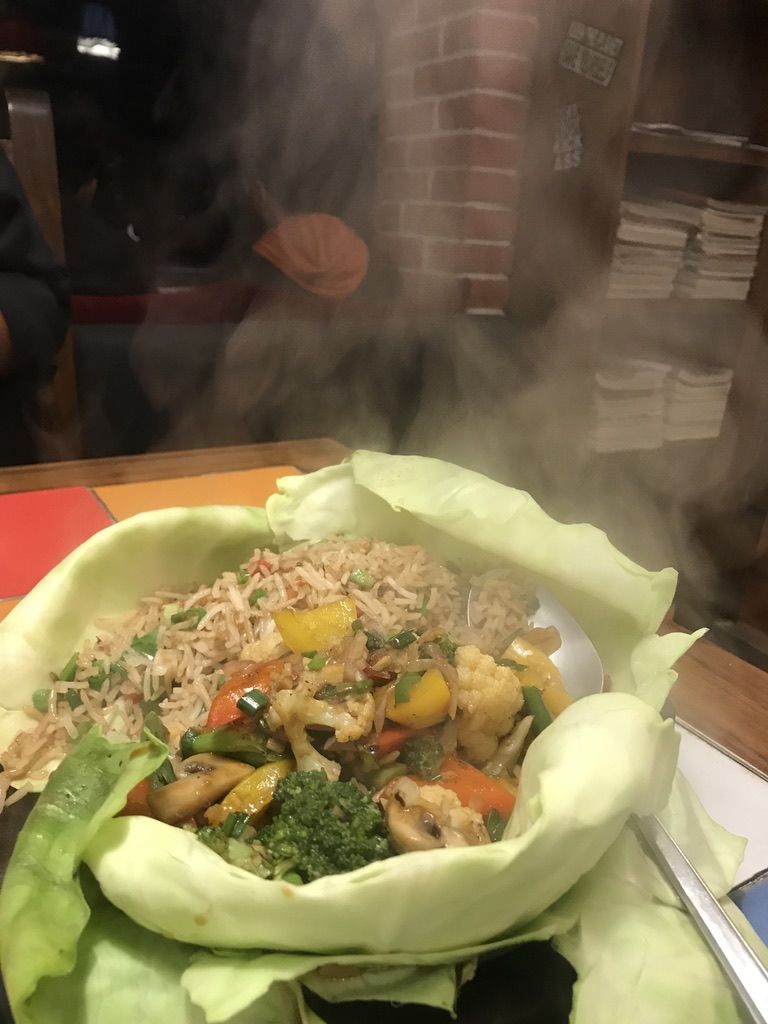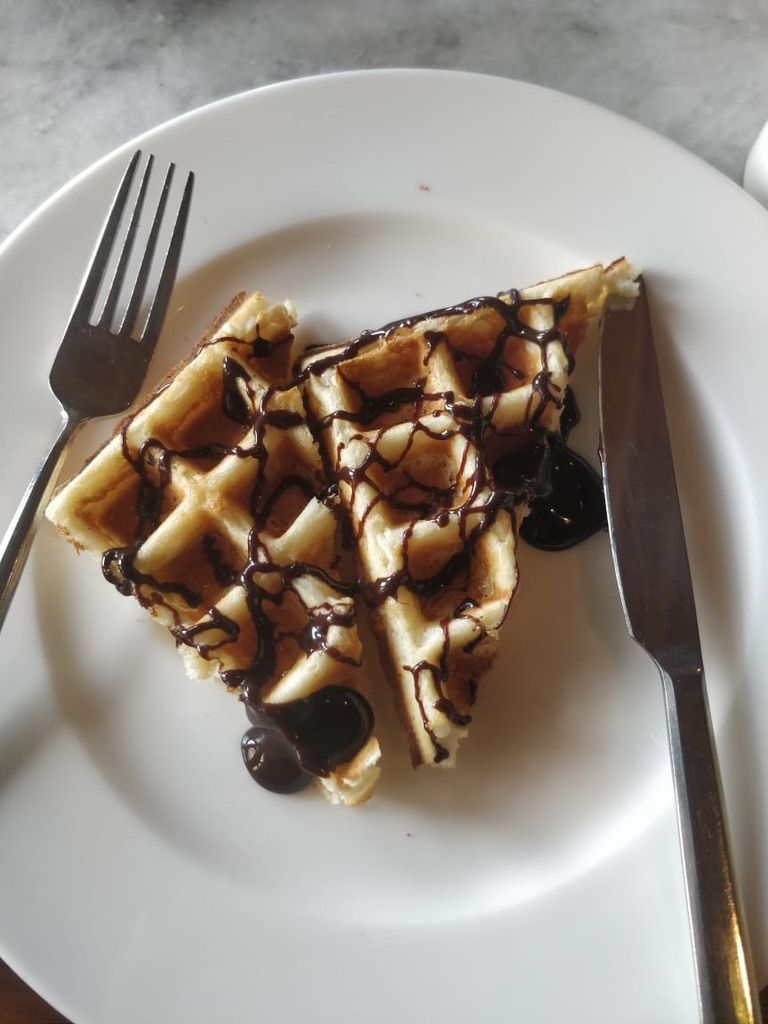 The Mall Road is in the heart of Mussoorie and is always bustling with activity. There are cafes and shops lining the side of the streets of the road. We walked our way through this road in the evening and its a circular space where during the course of our exploration I could not help but appreciate the colorful vibe of the place and their merchandise which I was tempted to buy. I bought for myself a cute black beanie and my friend bought for herself a couple of cute pair of socks.
Offbeat place 8: George Everest's House -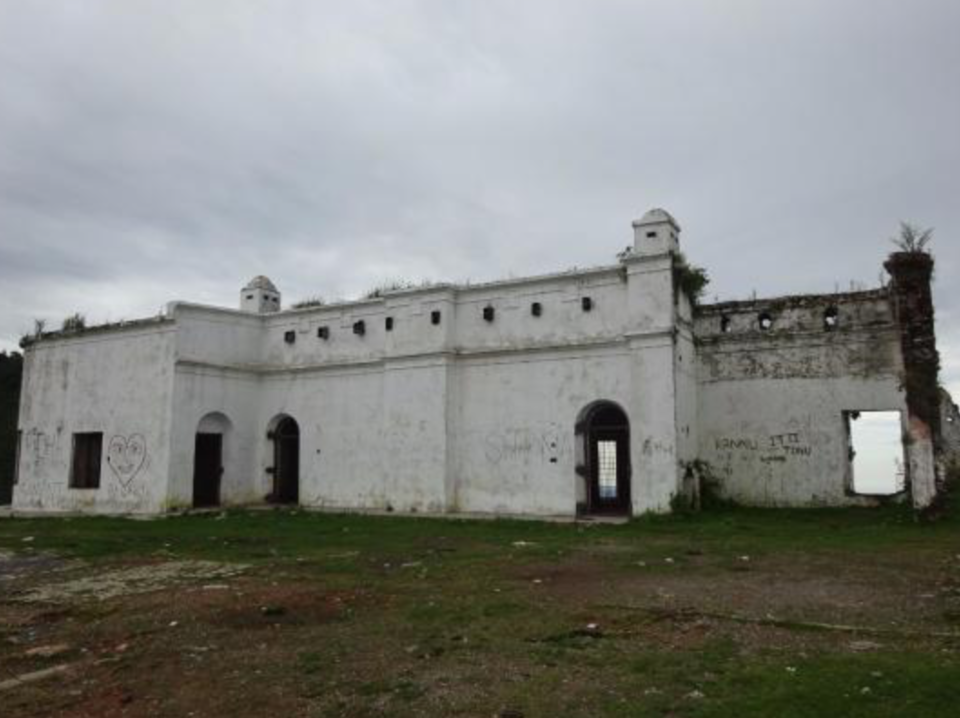 This house with its history attached was a great site to visit - Mount Everest was named after him. As we reached the place the white walls of the structure called us to come and explore what lies beyond it. The entire premise of the structure was lined with intertwined plants which I happened to trip on twice. This place gives a breathtaking view of the Doon Valley and the serenity I felt watching the cloud move across the mountain was unparalleled.
Offbeat place 9: Wishing well -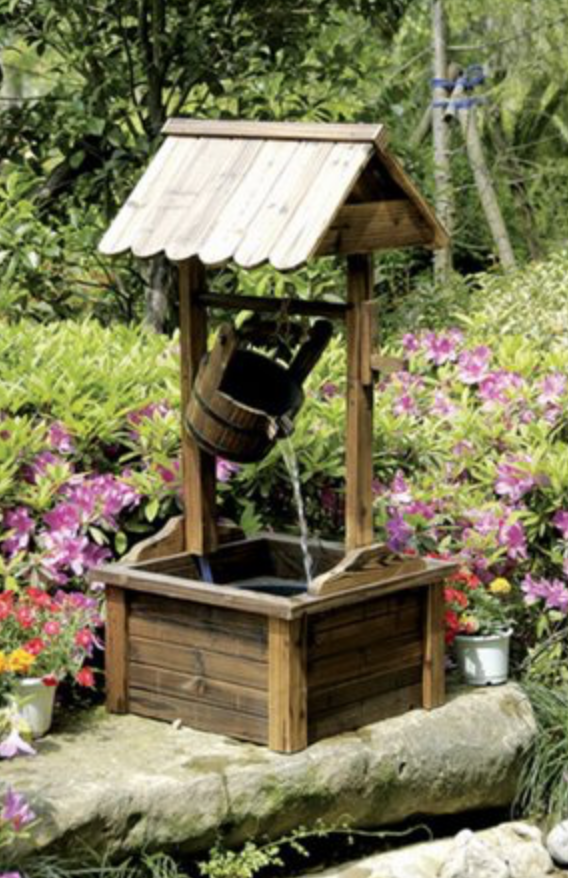 This place also does not show up on the map but is on the way to George Everest's house. It is like any other wishing well but legend says that an old colonel in Mussoorie heard a beautiful voice of a woman singing and he followed it. He found the woman but she felt shy and took her horse and fled. The colonel went to the girl's house and asked her father for her hand. The father agreed but the condition was that the colonel would have to live in Mussoorie forever. The wishing well is the spot where they met.
Offbeat place 10: Meet Ruskin Bond -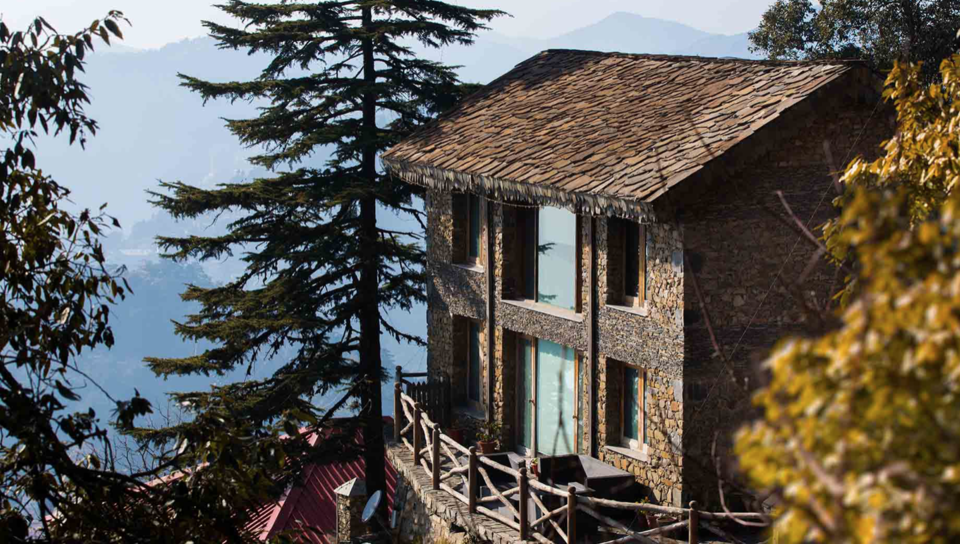 Though I know the location of his house, I will maintain the privacy of the author and will not divulge this information. There are many famous authors that are based out of Mussoorie and Landour. The guides and the locals all know where they live but they may not reveal it to you. You should visit Ruskin Bond who comes to the Cambridge book library for a book sign up event. He comes there every Saturday however because he has been feeling a little ill, he does not visit regularly anymore.
I was one of the lucky ones who found out where he lives and I went to visit him at his residence. I knocked at his door and he came out to say "hello". He then apologised for being ill and he said that he would meet me sometime later. The Rokeby Manor knows Mr. Bond personally and if you establish a good relation with the manager, they will set up an interaction. He used to be a frequent traveller to the hotel.
These places are all well hidden places by the locals. They barely ever talk about them. We are so glad to have stayed at the Rokeby Manor which guided us to all these places and made us feel like locals exploring Mussoorie. Try this list during your stay at the Rokeby Manor. You will be awed.