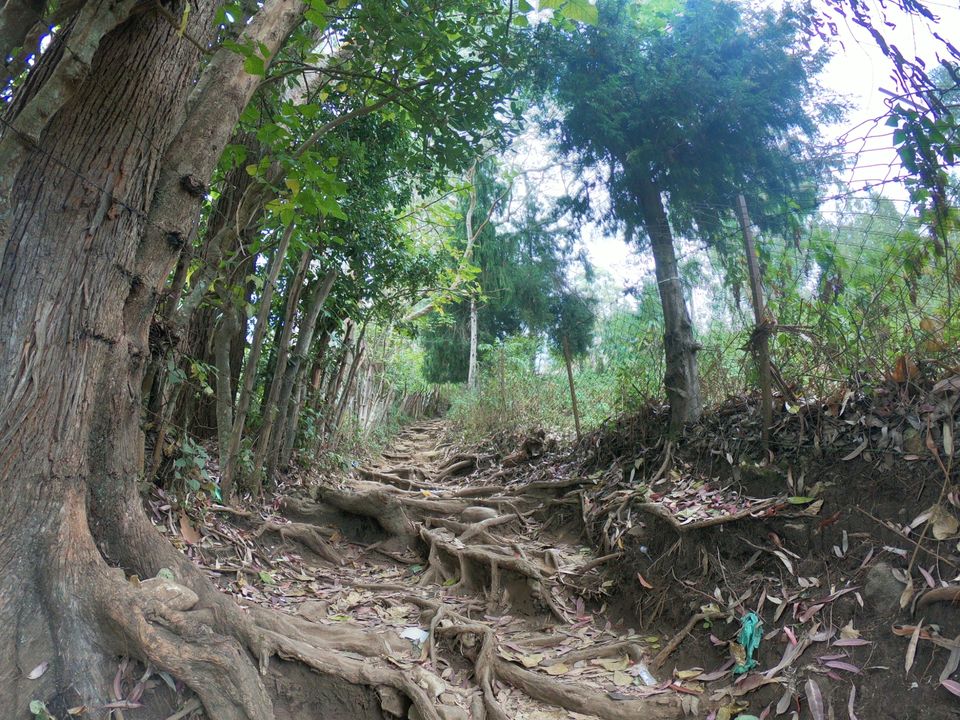 Kodaikanal is a hill town in the southern Indian state of Tamil Nadu. I along with my Friend decided to go there in February as we wanted to try the famous Shrooms. We did know that it was not the right season to go there for shrooms but instead we decided to try our luck as we were very desperate for them. We travelled all the way from Delhi to Chennai and being tight on budget we couldnt afford to go by air, so it took us 3 days to reach Chennai. We boarded a bus from Chennai at 10 pm and reached Kodaikanal at 7 im the morning. We had already decided to stay in Zostel. Zostel is 15-20 mins walk from the bus stand and its the best place in Kodaikanal to stay. Both the location and ambience of this place is great. The staff is friendly as well. And at night all the guests stay and enjoy the warmth of bonfire.
We reached Zostel at around 8 and unfortunately we couldn't check in as the check in time is 12 pm. So they told us to keep our bags in the common room and relax there. As we were very exhausted we kept our luggage in the common room and decided to take a shower and then go out to find for what we have come. We first stated enquiring from the Zostel guy as where we can get the Shrooms, we wanted to try them as soon as we can but talking to him was a great disappointment. He told us that we wont be able to get it here as the Police is patrolling the area and they are busting all the dealers as some days ago some tourists died because of it. We didn't give up the hope and we decide to roam around the area and see if we can get something and also we would be able to see the area. We roamed around the entire area. We saw the famous Kodai Lake and couple of parks but NO Shrooms. We were very tired so we decided to go back to the Zostel.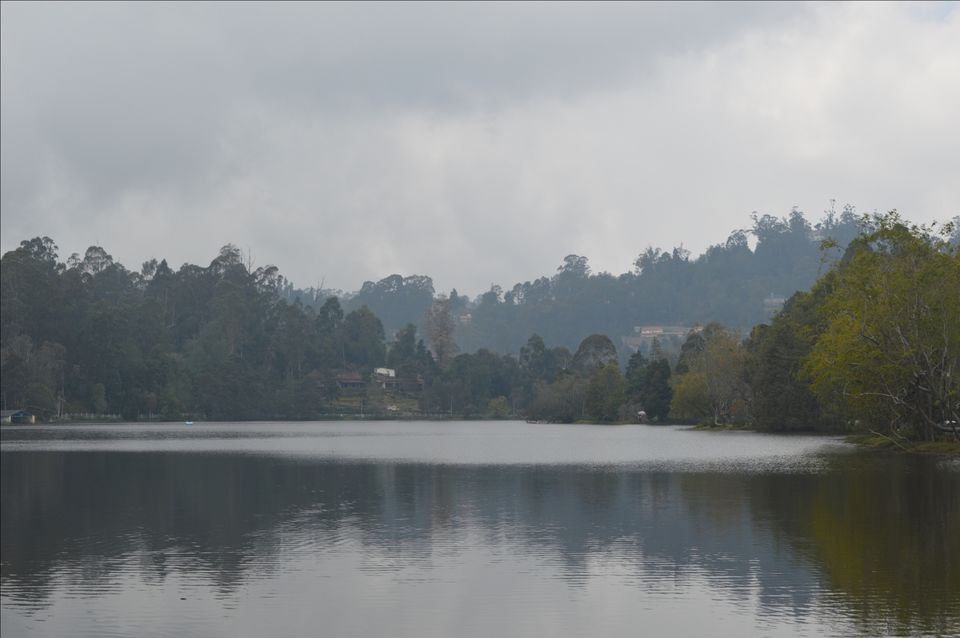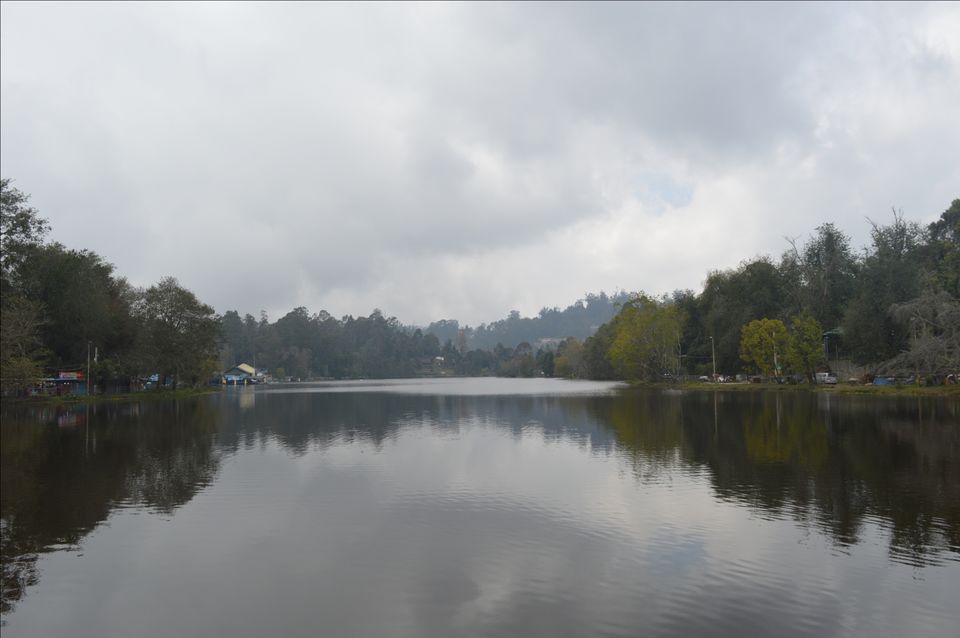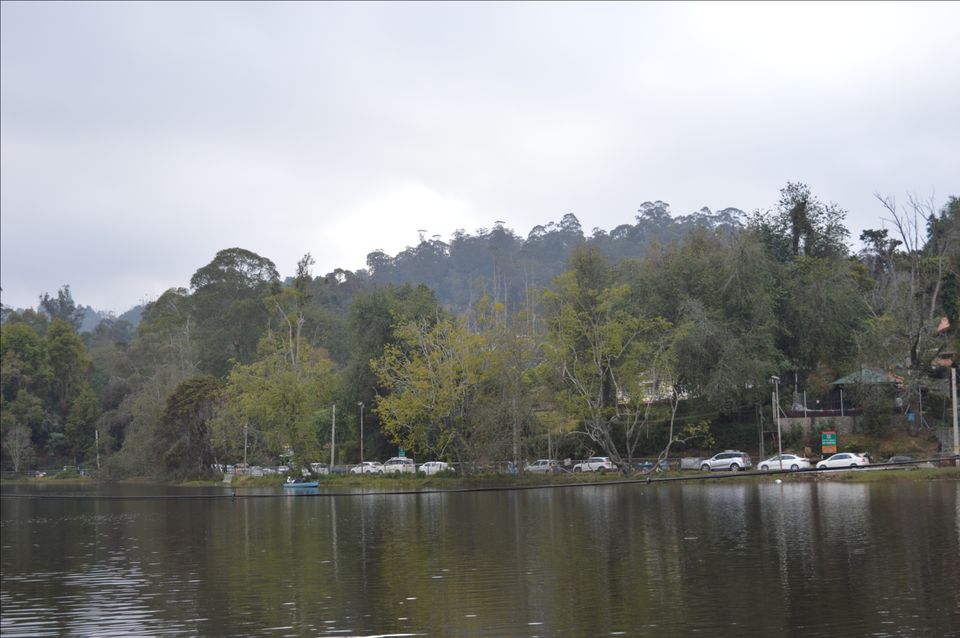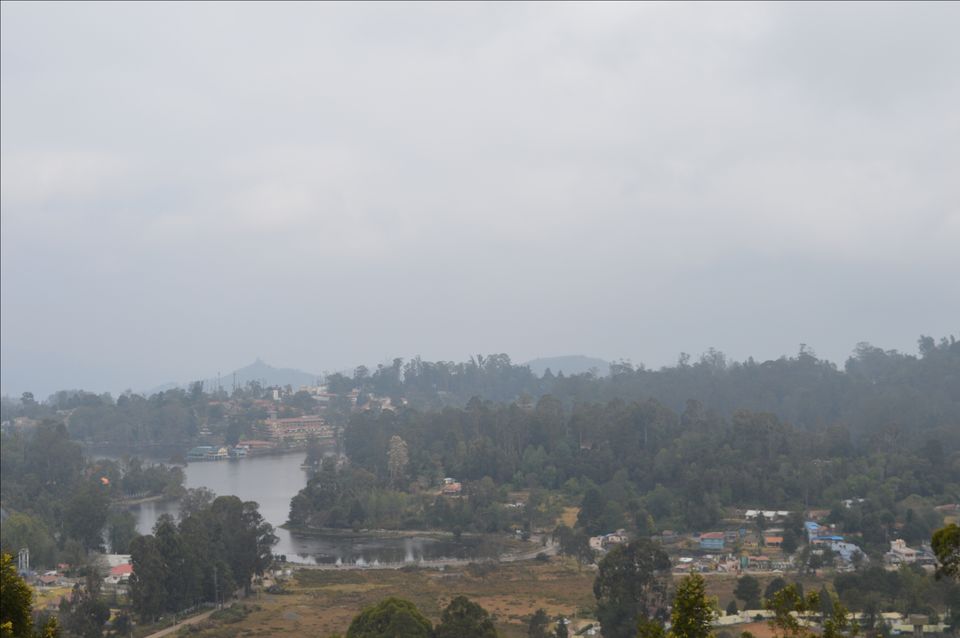 We started our day saying " aaj toh shrooms lekar rhenge" but we didn't know where to go. We asked couple of guys and they suggested us to go to Vattakanal ( 4 kms from Kodai Lake). Let me tell you taxis are really expensive in Kodaikanal. He charged us Rs 400 for just 4 kms. On our way we went to the famous Lutheran Chruch. It was constructed in 1932 and is the oldest Chruch in kodaikanal. Huge population of tourists, not only Christians but people from different religious background visit it everyday to admire the architecture.As soon as we reached Vattakanal, we decided to go to the famous Altaf Cafe as we were very hungry. And to no surprise it is the best cafe in Kodaikanal. The playlist that they were playing was very soothing and we were enjoying the view , food and the music. For nearly an hour, the thought of shrooms completely vanished from our minds. We were completely indulged in the beauty of that place. After some time we realised that we have to see where we can find the shrooms. We asked the cafe owner and he was very reluctant to answer, he said that no won't be able to find them as the authorities are cracking down on all the peddlers and the police are roaming in civies to nab the people involved in it. So it's better for you not to ask anyone. Feeling disappointed, we decided that let's forget about shrooms and enjoy our stay at this beautiful hill station and go to all the places possible. We went to Dolphins nose( 2kms from Vattakanal). Its just a stone with tip being in the shape of a dolphin. There are gigantic ravines found both to the left and right of Dolphin's Nose. After that we went back to our hostel and had some nice talks with the fellow travellers. All sharing their stories around the bonfire.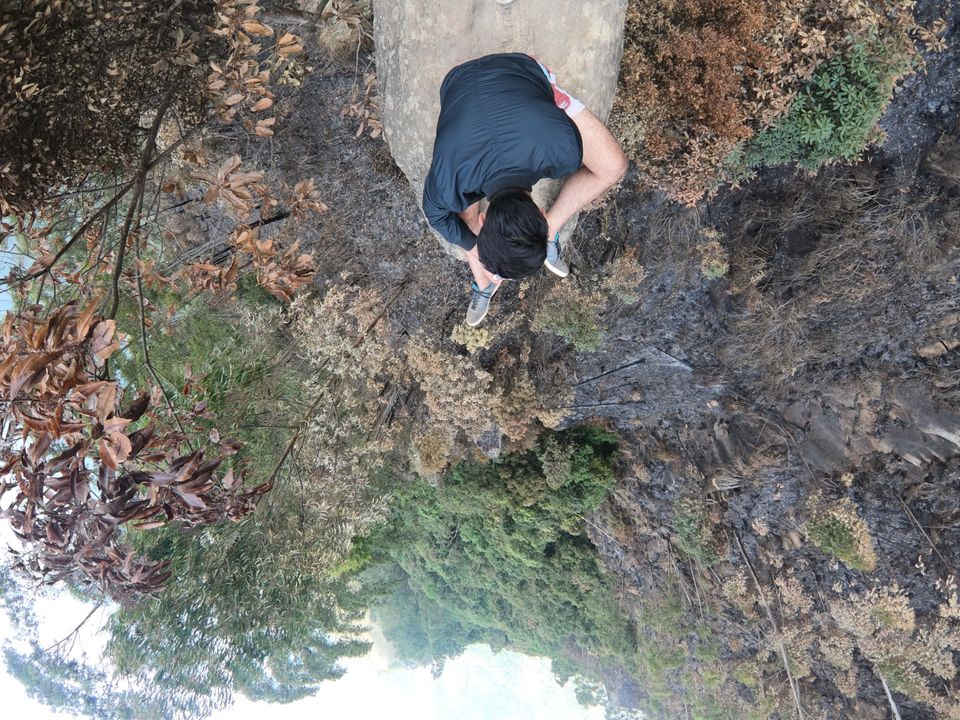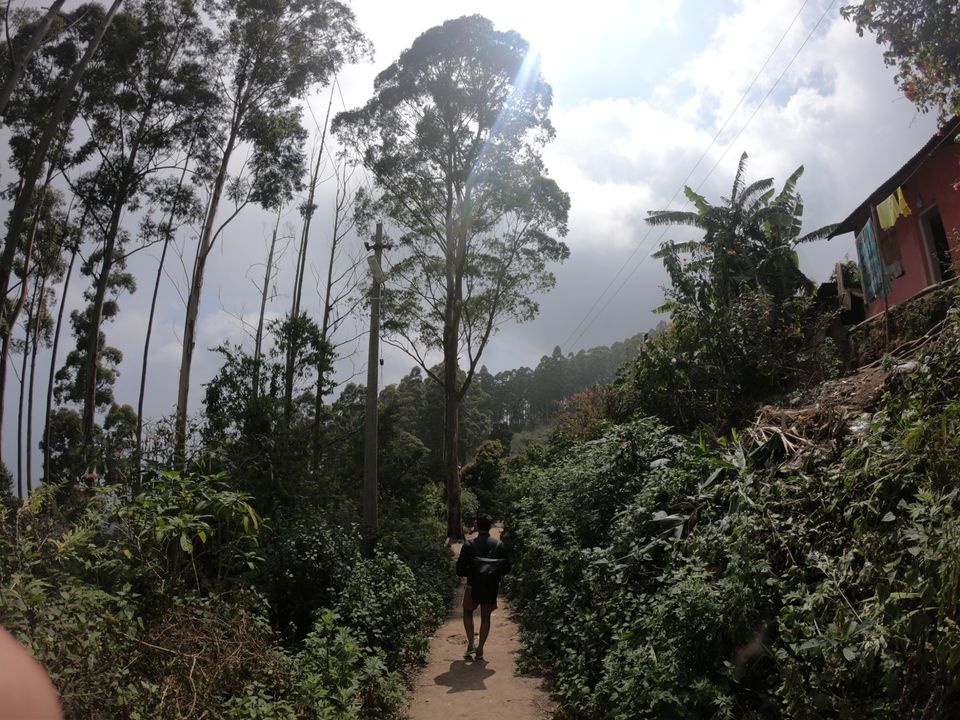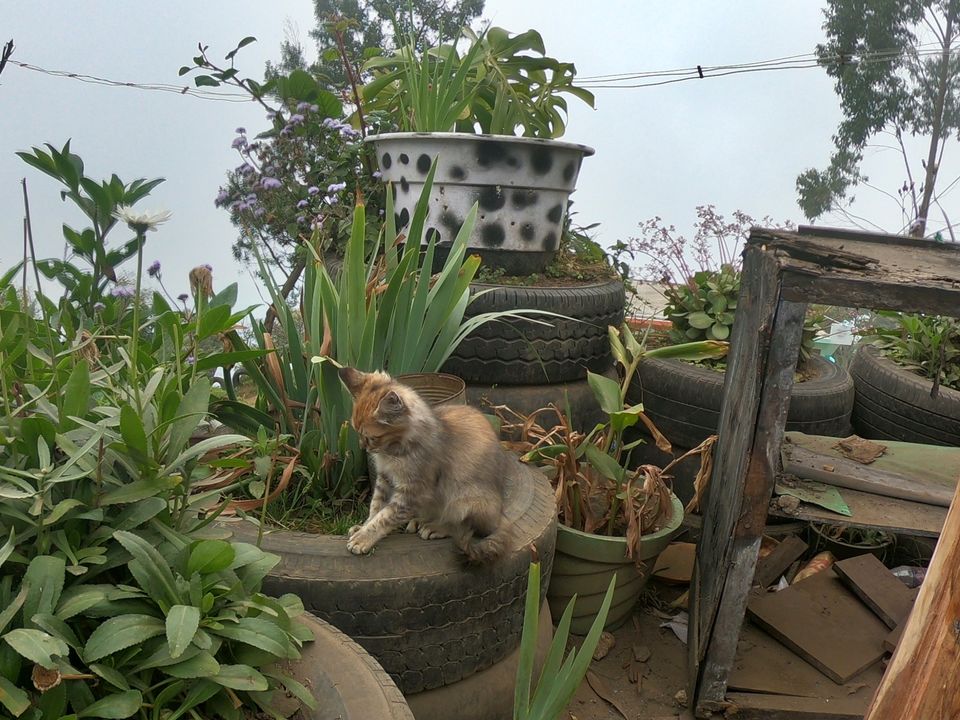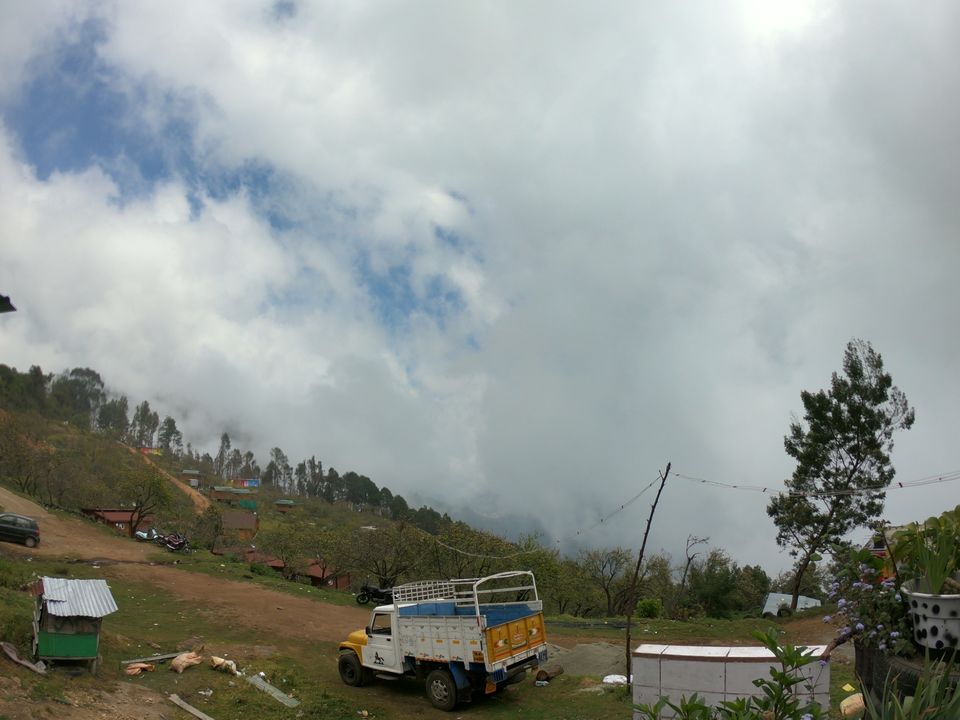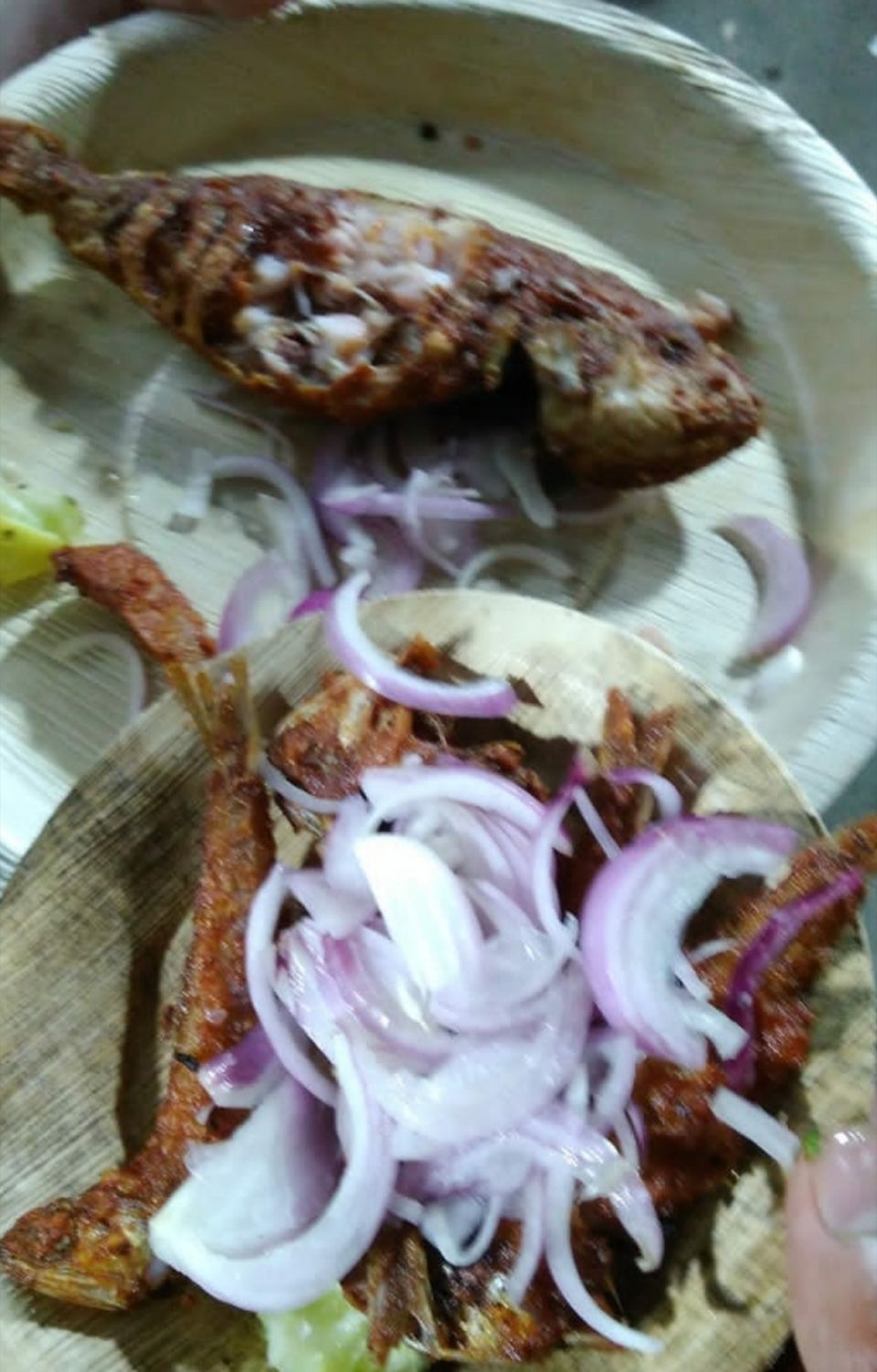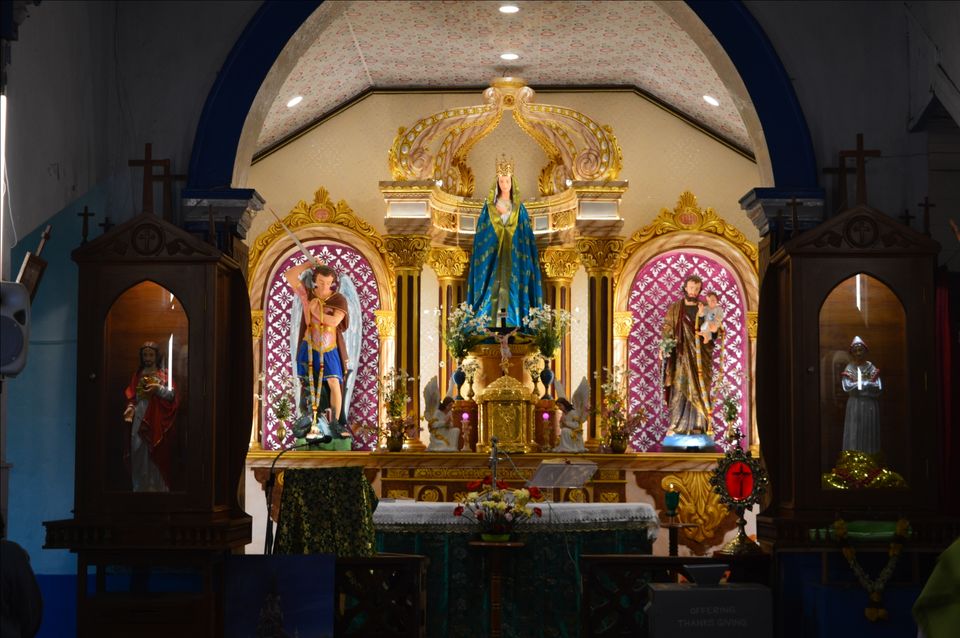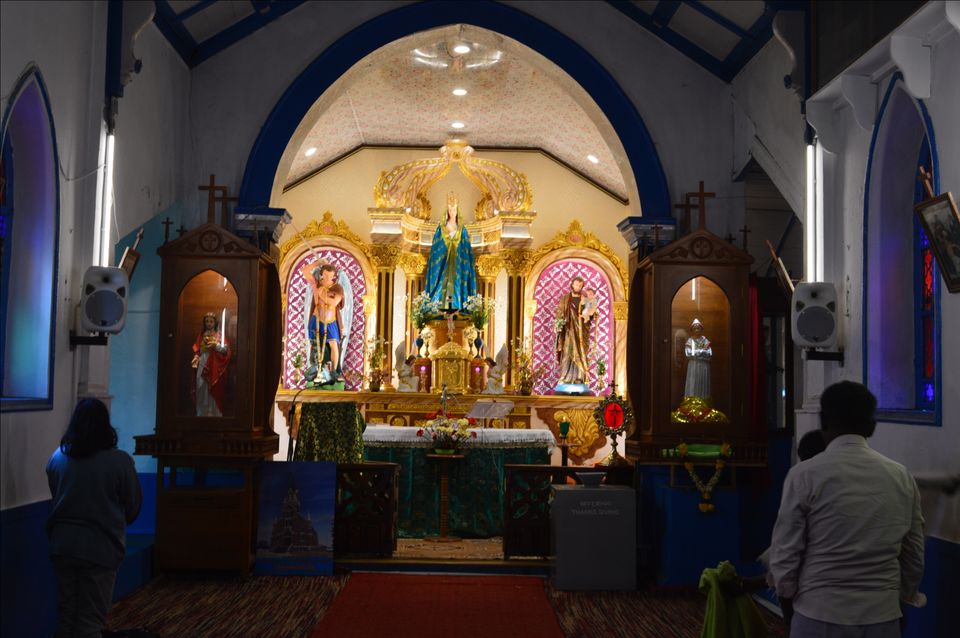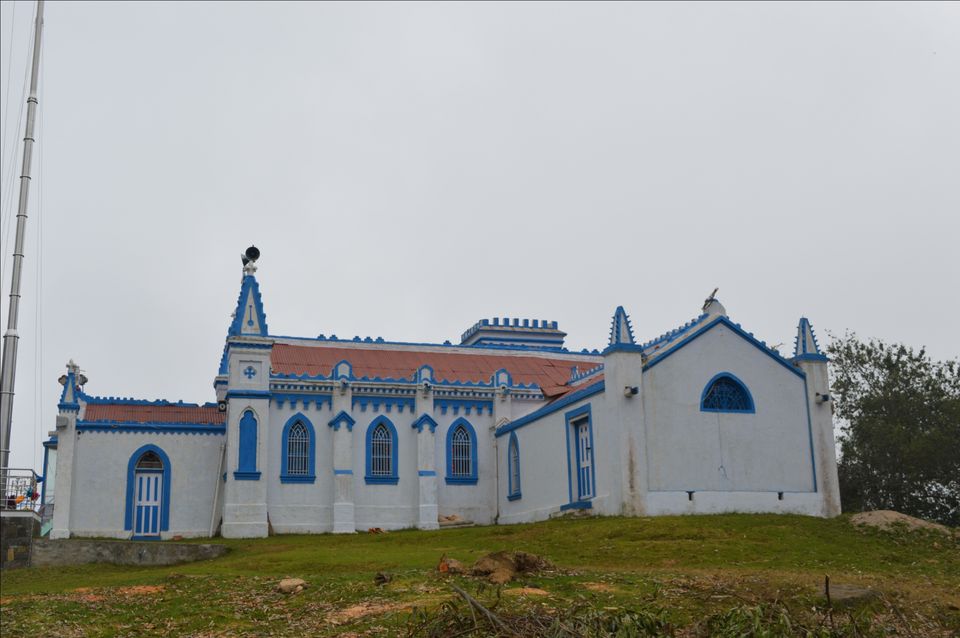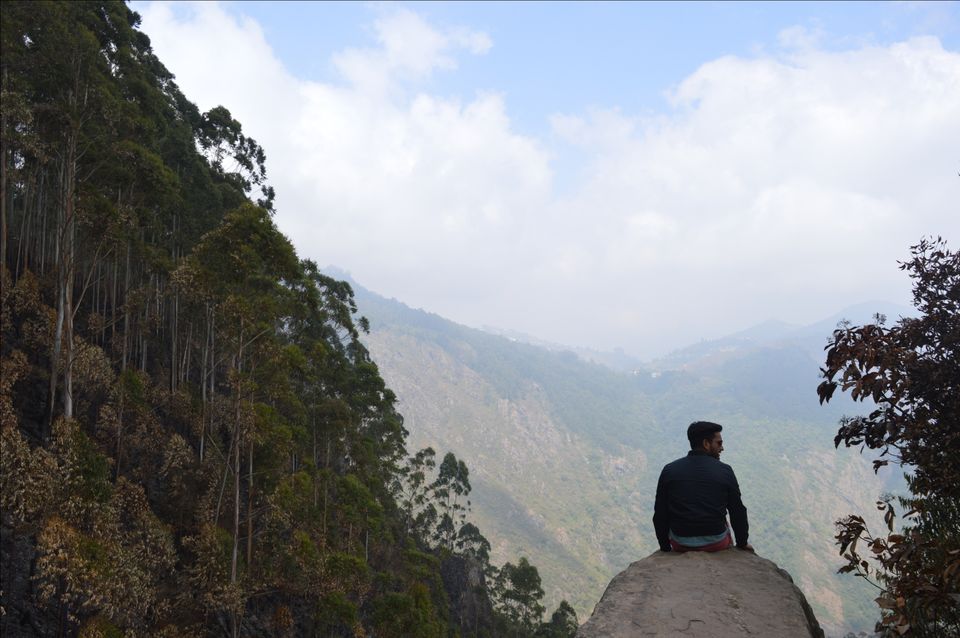 This was our last day in Kodaikanal, our bus was at 8pm. So we decided to go to all the places. So we hired a taxi and after bargaining he agreed to show us all the places for Rs 700. Don't think this is less, all the places there are located within the radius of 4-5 kms. Kodaikanal is not a big hill station. We started at around 9 and we completed all the places at around 4. The places that we visited are:
1. Pine Forest: Its a forest with just beautiful Pine trees and hundreds of monkeys.
2. Moiet point : It just a pillar sort of thing and behind which there is a valley called Shanti valley
3. Pillar rocks: These are just a pair of big rocks which you have to see from a distance( nothing special about them)
4. Guna caves: These are the cave like structures and which is surrounded ny very old tress. The roots of those trees are interconnected and are spread ver a larrge area.
5. Cascade falls: This is a very small waterfall( nothing special)
6. Coakers walk: last but not the least is the coakers walk. It is a beautiful man-made one-kilometre-long walking plaza built on the mountains. It is a preferred location for nice morning and evening walks. One can also choose to ride a bicycle to explore the scenic location.The sight is beautiful, and it almost makes one feel like they are walking in the clouds.
Sometimes you plan for something else but insted end up doing something else. Kodaikanal is much more than shrooms. We are glad that we went there and don't have a slightest regret as we didn't get the shrooms instead we are overwhelmed that we got to see a lovely place.
Suggestion: Kodaikanal is a very small place, and the taxis are really expensive there, so if you are tight on your budget then you should rent a bicycle and cover all the places . You can easily cover all the places in 2 days. 3 days are more than enough for Kodaikanal.