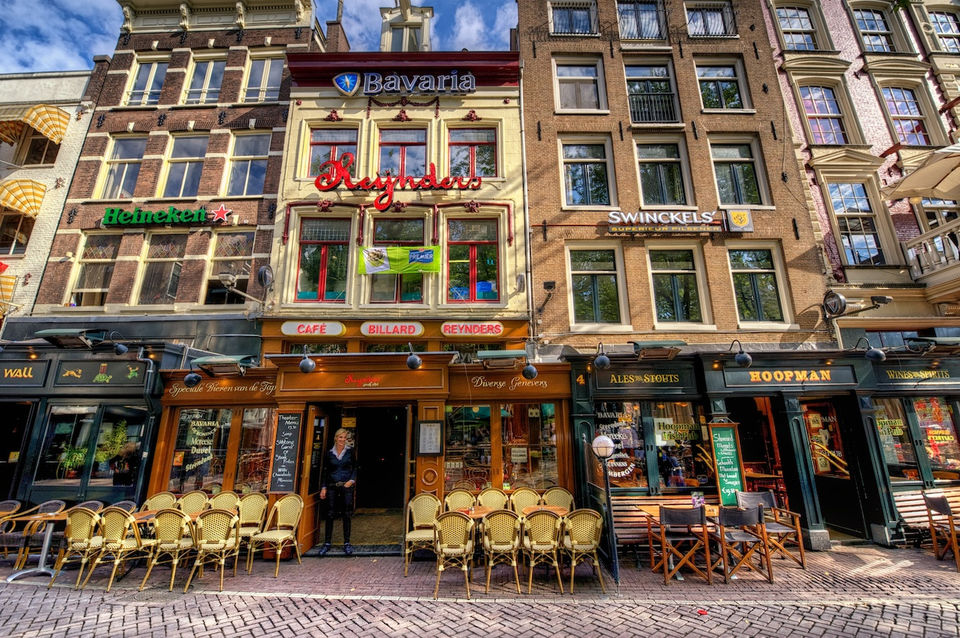 Today I am compiling a list of my favorite bars in Amsterdam that you can try over this weekend with each of them offering very different feels of the city! Amsterdam life can be hectic with so many cafe and bars to try from (ahem ;)) and I try going to a new place every week or so. However, we all have those couple of places which we keep going back to because they take a special place in our hearts. Bloggers might have already written about good bars in Amsterdam, but what's special about my post is after living in Amsterdam for over 2 years and hopping around hundred bars, I am listing only the ones which I think can give every tourist a local feel of this city❤❤❤. More information about all this bars can be found here
1. For great cocktails, head to Door 74: Classy is the word to describe this place! When you have this weekend date coming up on your "agenda" (sorry, I am Dutchified enough to follow an agenda too :p) and it keeps you completely confused thinking where to take her to impress her without burning a hole in your pocket? Ah, then look no further and head to Door 74! Even though it's in a touristic location in one of the most crowded districts of Amsterdam (Rembrandtplein), it's very much hidden from everyone meaning you might get lost if you don't know the exact address! This indeed adds fun to your date! Door 74 is very American in few ways and holds the " prohibition era " custom where people wanted to keep their social gatherings a secret! Yes, that is why it's very hard to locate DOOR 74 because you will for sure miss it (like me) if it's your first time there. It's just a regular door which you need to knock and after they confirm your reservation, you are allowed to enter. I was spell-bound when I entered because the underground bar is nothing close to what you would expect from outside! How cool is that?? Your date is already impressed???? ! But please remember to MAKE A RESERVATION here. They are a cocktail paradise and even though their cocktails are a bit pricy (ranging from 14€-16€), it's totally worth it. You get the fresh olives and cocktail nuts for free (unlimited servings :-D).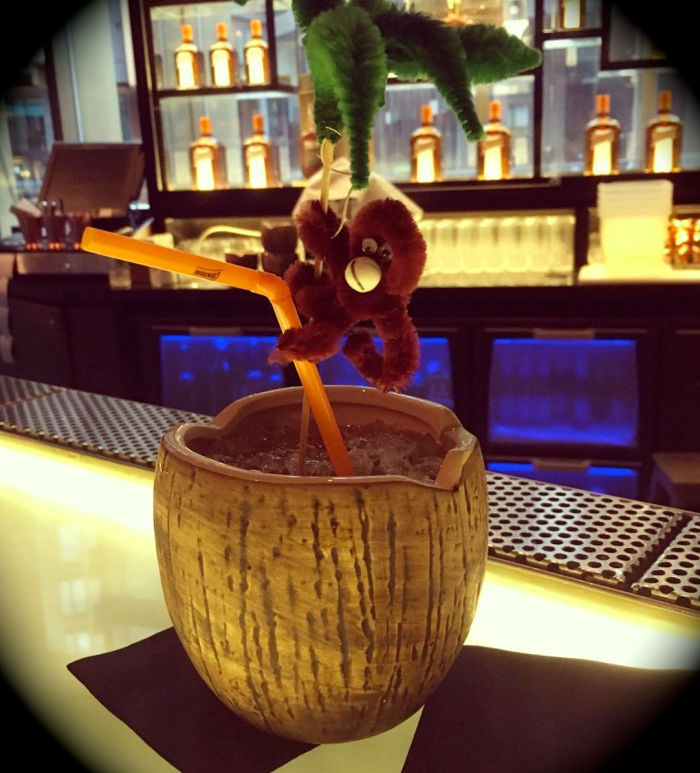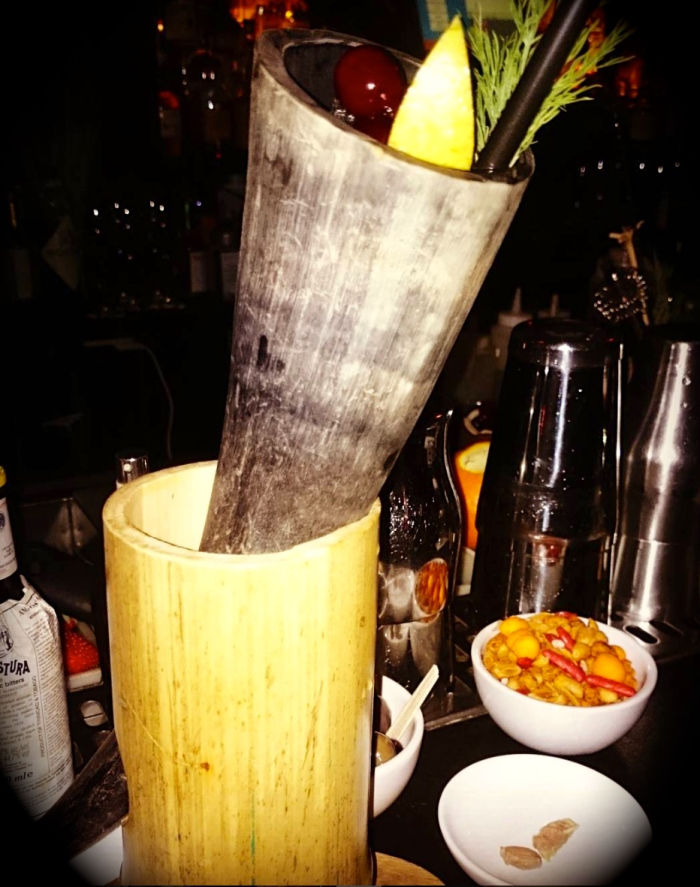 For more information on different cocktails, check this post
2. Want some hipster vibe, then head to Cafe Brecht: Yes, the name itself tells you that its German and indeed it has a very east Berlin feel to it. Rightly so because its named after the famous German writer Bertolt Brecht! The atmosphere here is very hipster with a living room (turned into a bar) filled with comfortable sofas, vintage furniture, vintage cutlery and decorated with wallpapers with flowers imprinted on them. There is always something going on in Brecht related to Germany and/or Europe like an act, movie screening, music concert, etc. There is a piano if you wish to play and also many board games which you can enjoy with your friends. Its more for the ambience that I keep going to Brecht. They serve all kinds of alcohol with POPCORN (yum), but their Moscow mule cocktail is my personal favorite!???? I often find myself sipping a cup of hot coffee inside Brecht on a raining afternoon watching people pass by while working on my computer.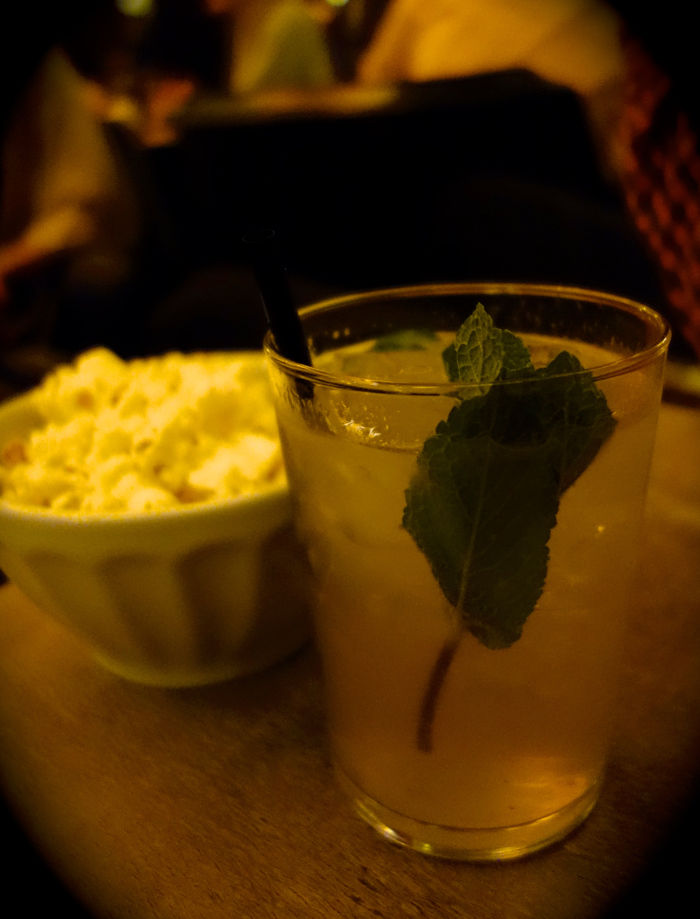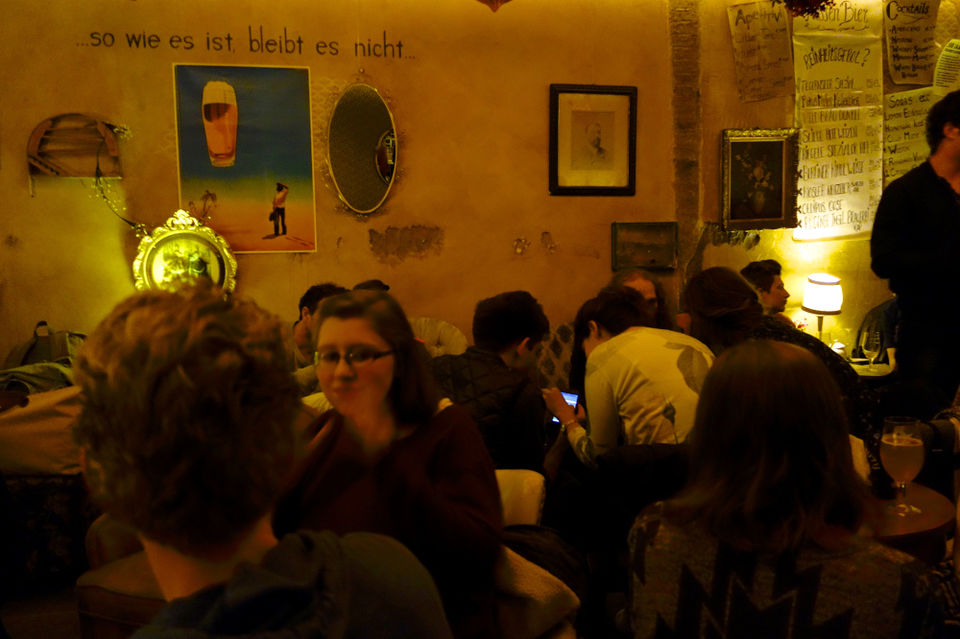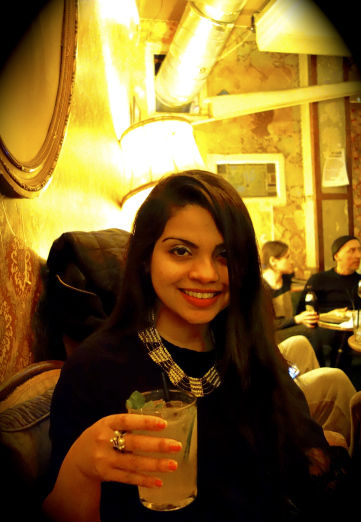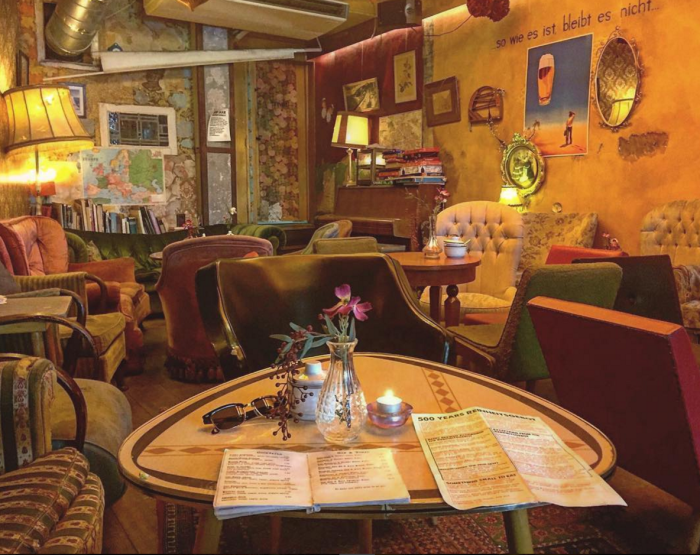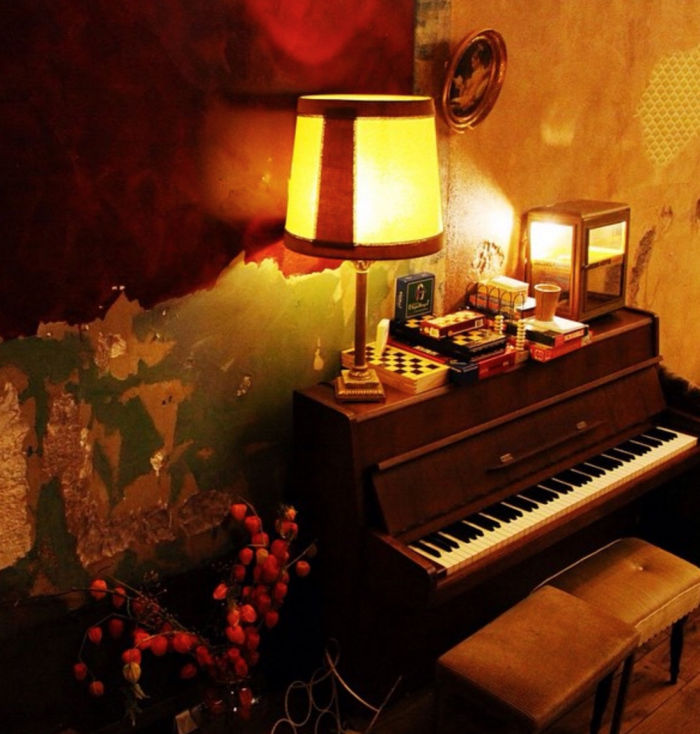 For more information on different food and cocktail options, check this post
3. For great craft beers, head to Gollem: Do you like special craft beers, and like me, are you also very choosy about what you want in your beer? Then, look no further, because this is your place! The first Gollem opened back in 1970s in a small alley between Singel and Spuistraat (close to Dam square) which still makes it easy to miss. But now, it has three more sister pubs (in Overtoom, de Pijp and the other at Waterlooplein) and together with its three siblings, Gollem is known for Belgian beers. All four of them holds a very Dutch brown cafe ambience with the beer menus written on black boards in the wall. There are a many special beers (mostly brewed in Belgium and United States) which are hard-finds anywhere else, including great porters and stouts. They also have amazing IPAs, Trappist beers and special draught beers on the tap! Although food is served, food range isn't great and I always make it a point to load up my belly before heading here!???? Gollem gets crowded on the weekends (mostly locals), but this shouldn't stop you from going there. The bartenders are very helpful with good knowledge about the beers; but be patient with them as they are always under-staffed????. Gollem usually requires no reservations (unless you plan to dine) and has a very chilled casual vibe!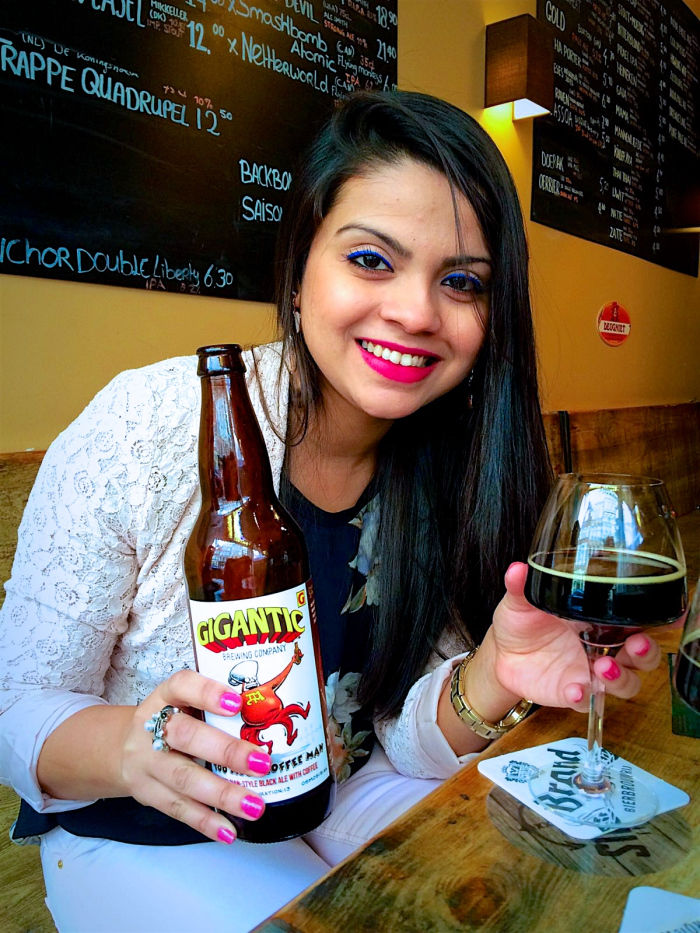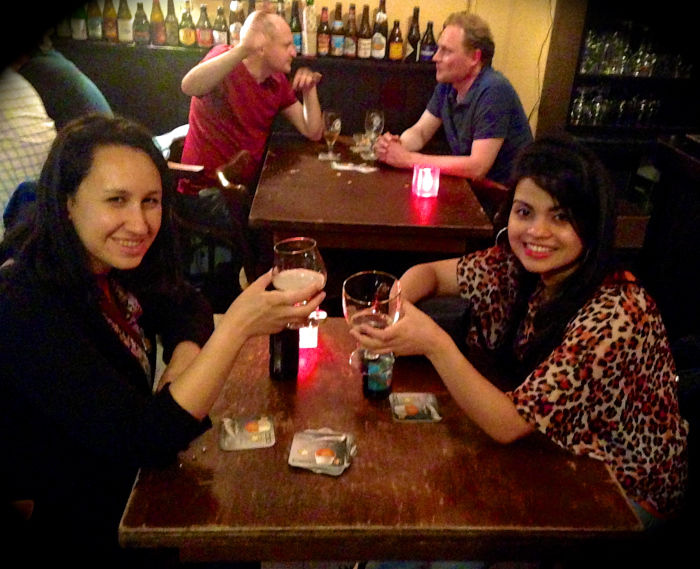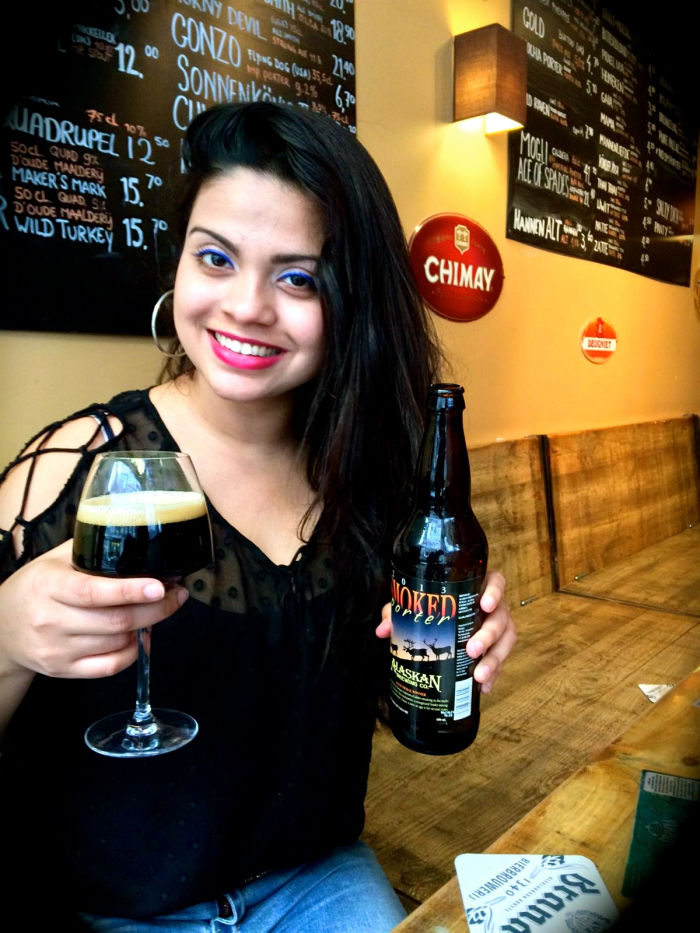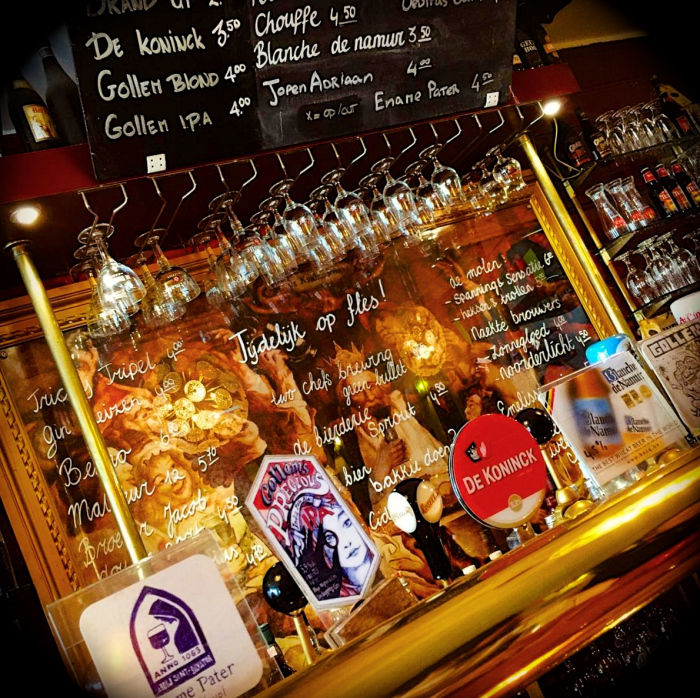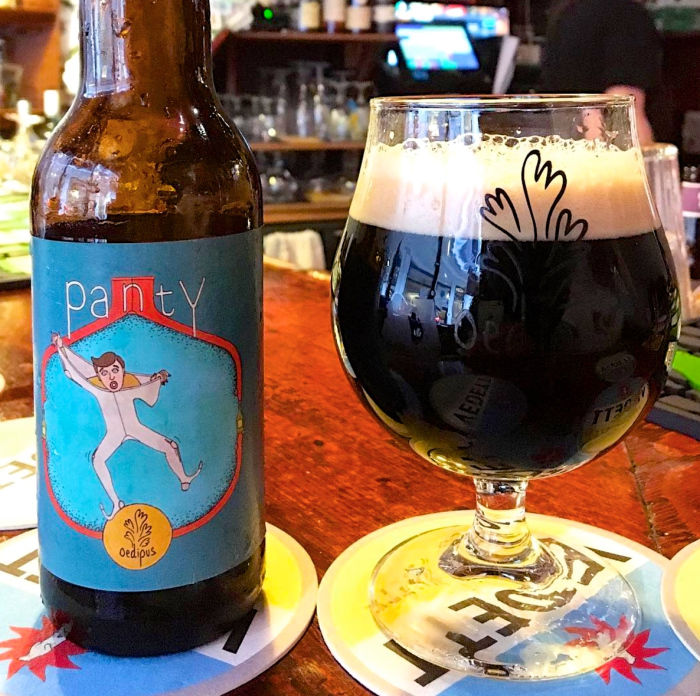 For more information on different beers, check this post
4. For a great view, head to Hannakes Boom: This is my absolute favorite place to go grab a drink when the sun is shining. It's really huge and the whole set up of the place is just amazing! It's always crowded (mostly locals) and the best part is on a beautiful day you can sit outside in one of their colorful picnic tables sipping your beer/wine overlooking the canals. It's a 5 minutes walk from Amsterdam central station. They have amazing warm meals for dinner at good prices (also vegetarian). If you are lucky, there will be a live music show in the bar going on which you can enjoy for free!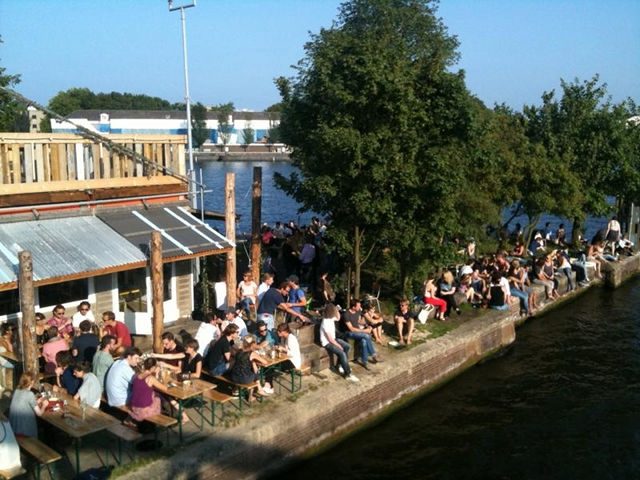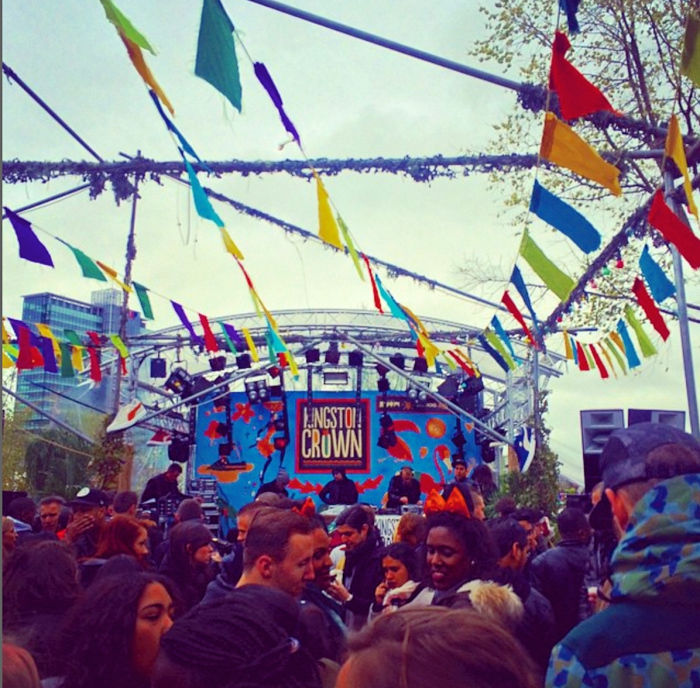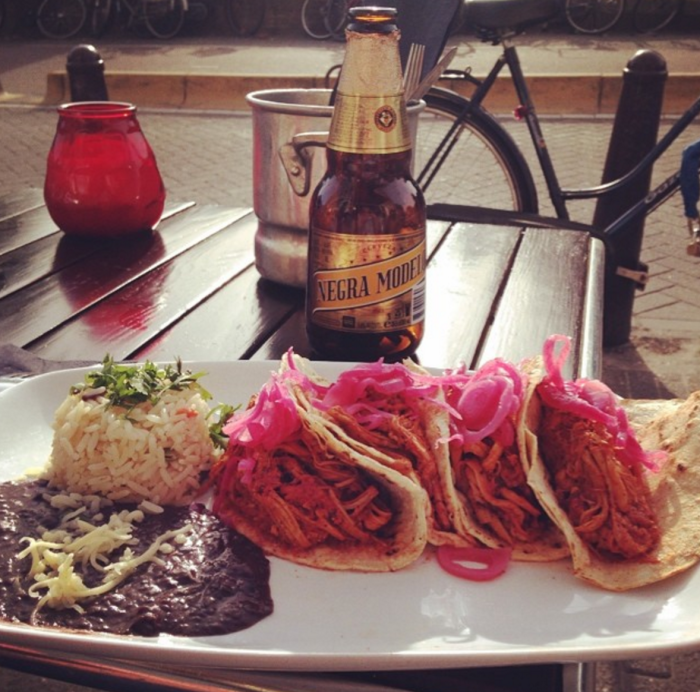 For more information on food options here, check this
5. Want to go to a rooftop bar in Amsterdam, then head to the W Lounge: This is the talk of the town as its very new one on the list of rooftop bars in Amsterdam. It's located on top of the W hotel in the city centre just next to the Dam Square. It's location makes it a perfect getaway from your hectic shopping day in Kalvarstraat which is Amsterdam's famous shopping street. Usually you can find me here either sipping my coffee in the afternoon or enjoying a glass of pinot grigio in the evenings. I love the look of the place as the interiors are classy a very modern vibe. If the weather is good, sit outside in front of the swimming pool which is my absolute favorite thing to do here. You can even ride a duck on the pool outside!! how cool is that????. The view from the rooftop isn't as great as the famous " Skylounge" in the Hilton Doubletree hotel, but W lounge surely does wonders to your pockets as the drinks are very affordable. They don't accept reservations, which is amazing, just enter the hotel and press the lounge button in the elevator! W hotels in itself boasts from their great interior designs and this place lives up to your expectations! If you are in a mood for a fancy dinner afterwards, head to Mr. Porter restaurant downstairs.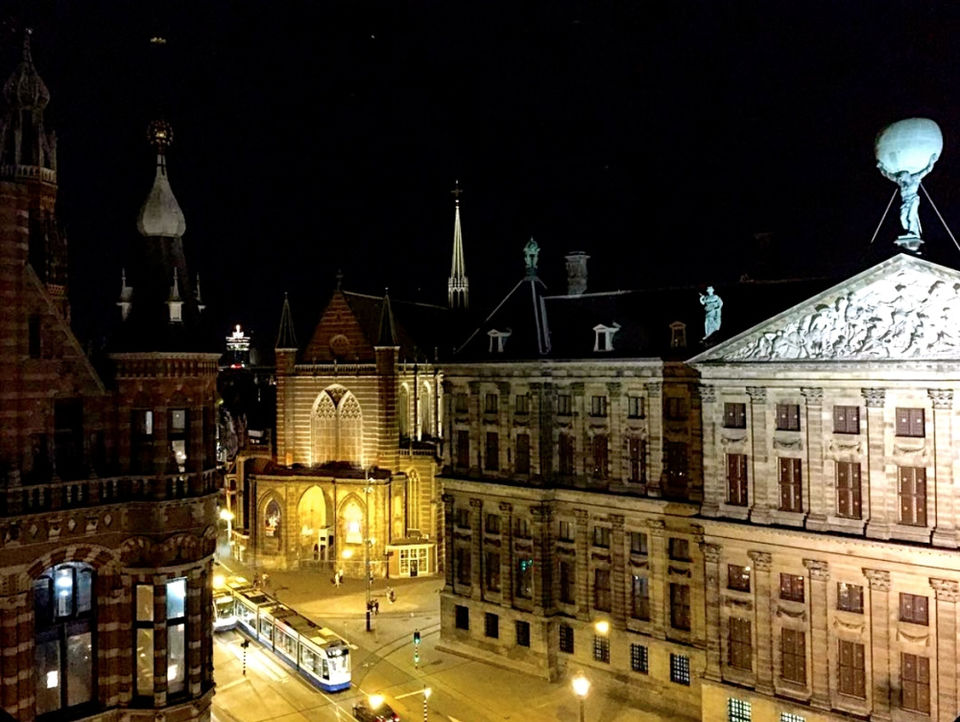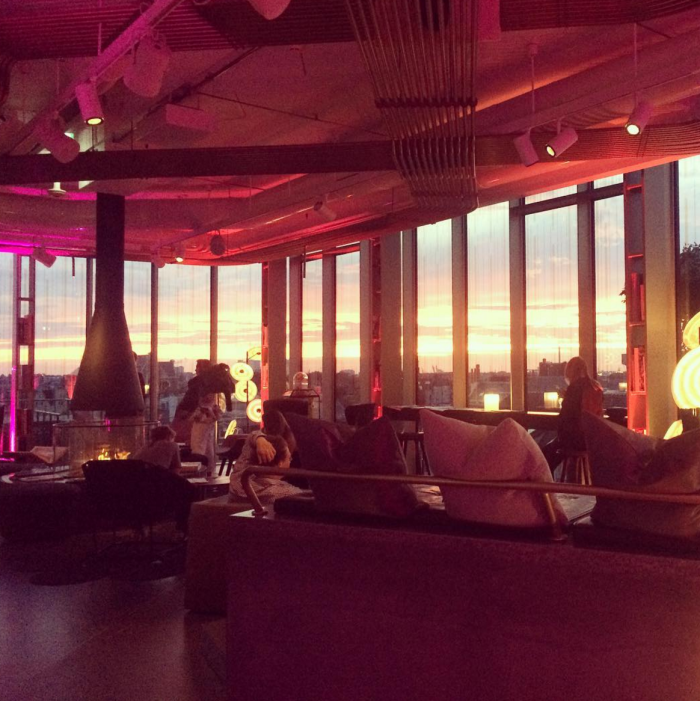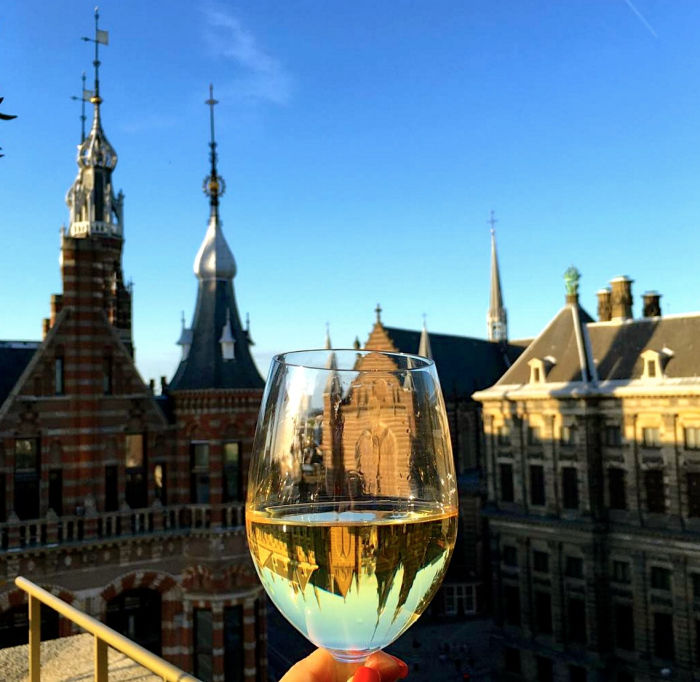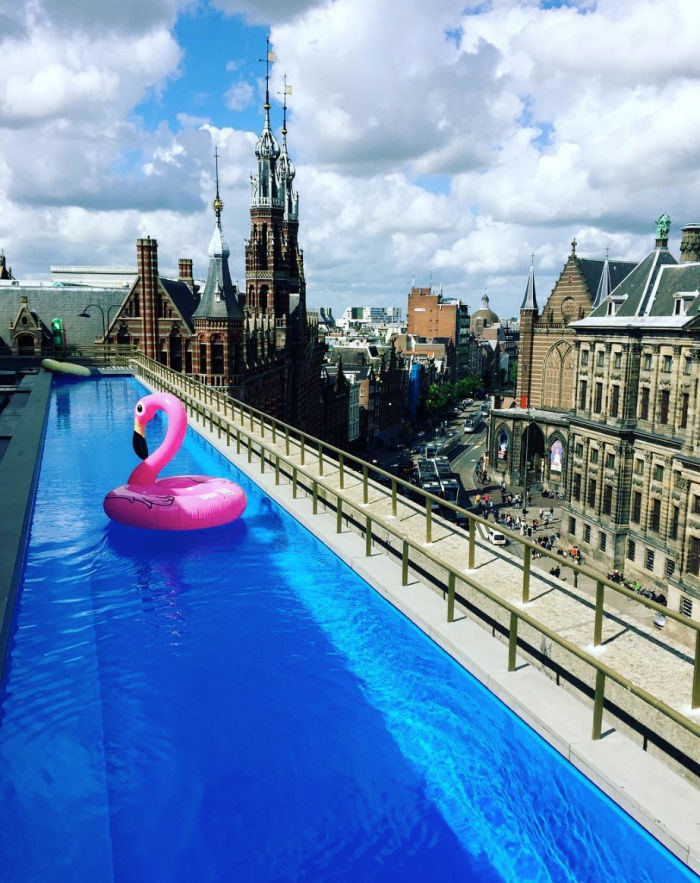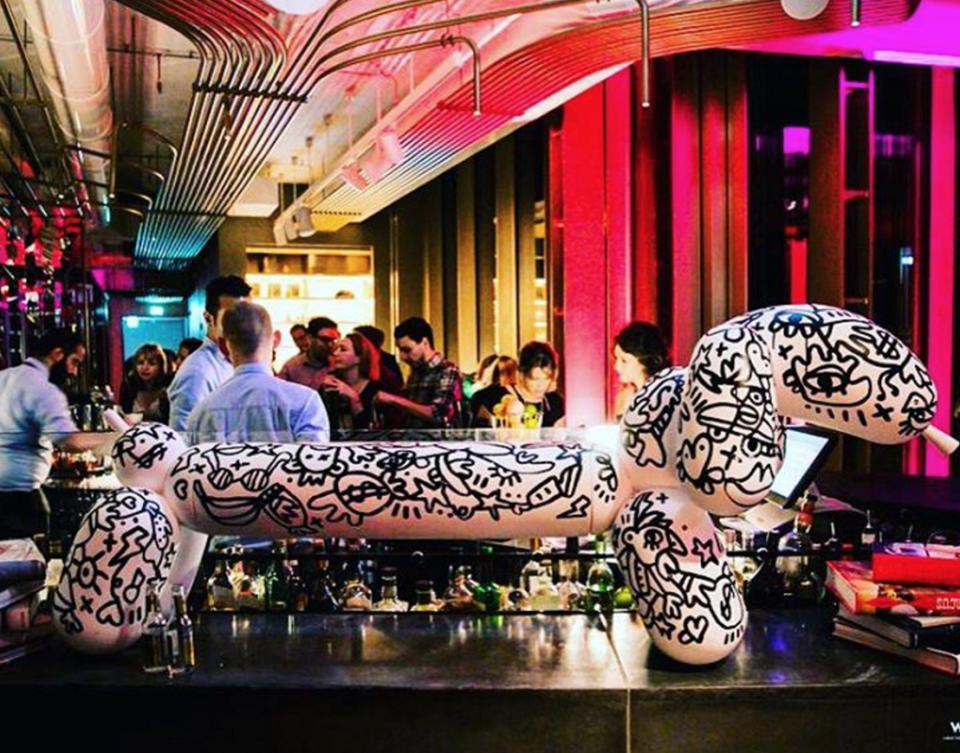 For more information on W Lounge, check this post
So what are you waiting for? Go grab a drink in a place of your choice and write me a comment afterwards if you like it or not! :)
For more information about all these bars, how to get there and their individual websites : check this post