When you say someone, 'I am going to Pondicherry', their immediate response would be, ' Oh! Now you are in search of drinks!?' . That is how this city is labelled in everyone's mind. But this city has more to offer than just drinks. It's a picturesque city beautified with French architecture and even the streets are named after them. Myself and my friends travelled by car on a 2 days trip and here is my experience.
Places visited:
A French themed restaurant serving French classics. Myself and my friends wanted to try some new food and so we ventured here for a treat. The ambience was nice with less crowd even on a Saturday which made us feel more cozy. You should definitely give a try.
Does anybody love to visit the beach in the scorching afternoon, when the sun is straight above your heads !?. This place is for those people. Even at 1 pm, you can take a walk in the beach with the salty breeze. It's a rock beach and a long coastal stretch along the Bay of Bengal.
With dashing sea waves, this place can easily become your sweetspot when you spend more and more time there. Yes it's the Sea.
The supreme power in front of you! A high five for Sea lovers!
It's a sea bank made of rocks. Walk over it and shake your hands with the sea ! You can also find the beautiful old port bridge nearby. Picturesque location where you can meet the high power waves, face to face. Feel the power !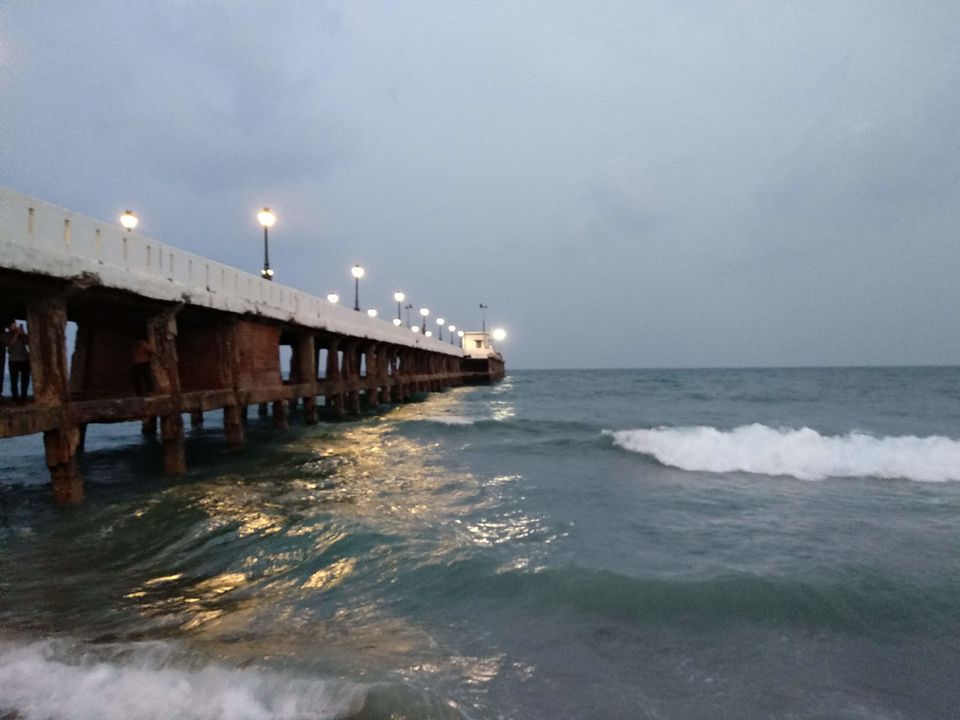 You will never feel like leaving the place once you sit on the banks. Trust me, Waves will wash away your sorrows and calm you down !
This is a popular spiritual center and a must visit place in Pondicherry. Mobile phones need to be switched off before entering the premises. The bodies of Sri Aurobindo and the Mother are laid to rest in this place. Visit the place in silence and do sit and meditate to embrace it.
A popular religious shrine, this temple is dedicated to Lord Vinayaka. People who wish to cover places of religion during their tour can bask in here.
All the above places are situated in close proximity to each other. You can cover as many places in a single day if you wish to.
This is a universal township with tourist attractions such as the golden globe, which is the main attraction at this site. Auroville is 8 kilometres away from Pondicherry and is a cherished place for nature and history lovers alike. Trees everywhere. Reach the parking lot, take a look at the information centres which give you an overview about the place, get your passes from the ticket counter and then start walking to the Matrimandir, that is the globe. Good time spent with nature.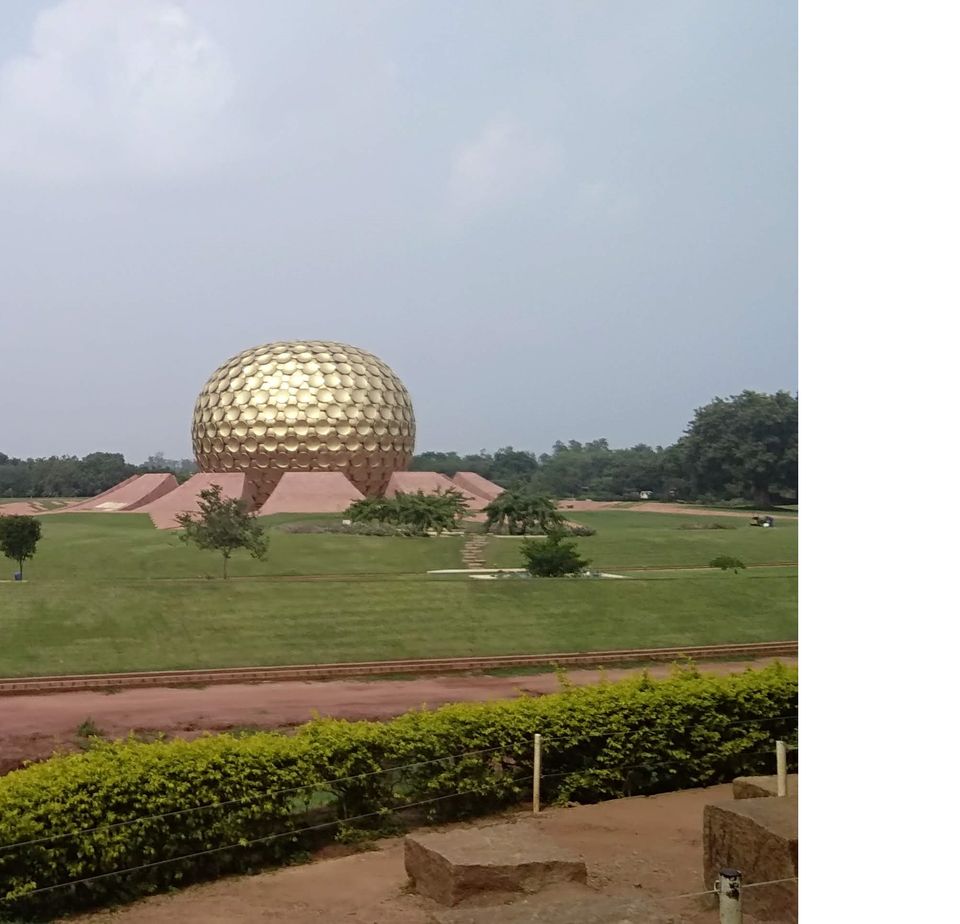 Awe yourself when you see the huge golden globe. Public can enter the globe and passes need to be acquired one day prior to the day of visit. Log on to the official site to know more.
Place of stay:
This hotel is at the prime location of the city, within reach to all the popular and must visit places. The rooms were booked via booking.com , but a bit costlier on that day as we booked it just a few hours before check-in. Nevertheless, the rooms were neat and fresh with drinking water facility. Food is not part of the offering.
The cost per head was around Rs.2500, including petrol, toll , stay and food expenses.
Add this exotic place in your wishlist!