Pondicherry - Budget Travel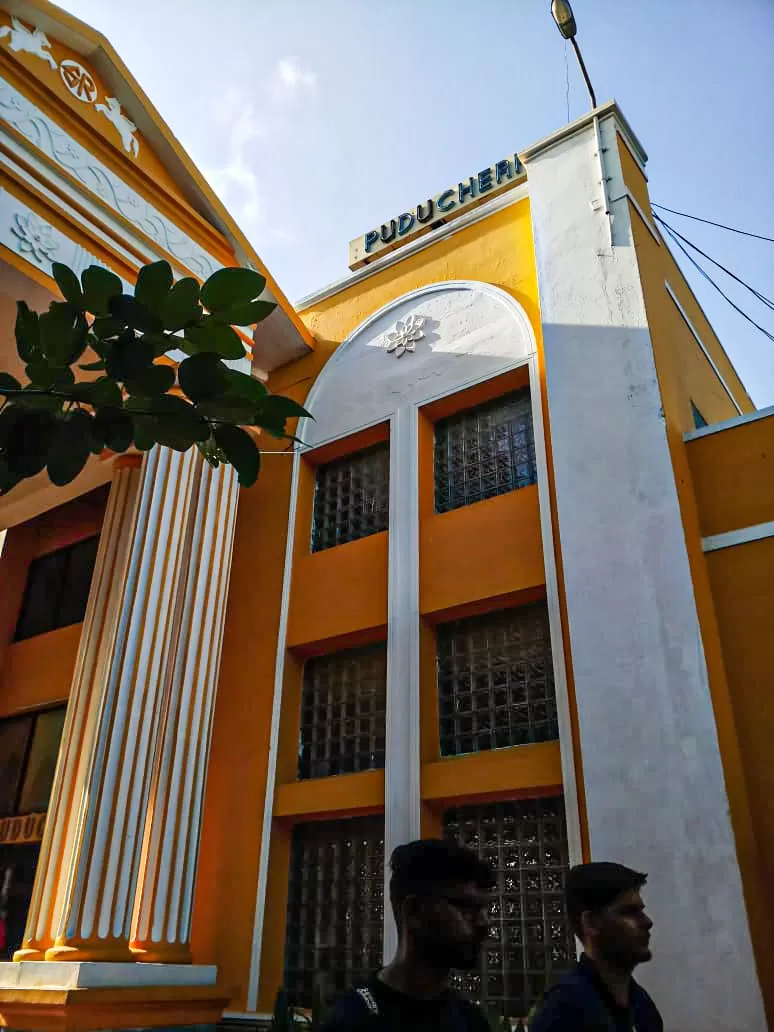 Alright ! Before we start imagine goa without all its crowd , noise , expenses . Beautiful right ? Well thats Puducherry for you.
Pondicherry is a beautiful place on the southeastern coast of india,a perfect getaway for the weekend. I visited in October month with my friends to spend a peaceful weekend away from the rush of Bangaluru. It was sunny rounded so we prepared to get toasted. The best way to reach Pondicherry is by train. We booked a train ticket in sleeper class from Bangalore to Pondicherry which costed us around 260 rupees, this was the cheapest and comfortable way to reach Pondicherry for us. Bus is also an option which will cost a little more then train.
Our train started around 9:00 pm on Friday night and we reached pondicherry next morning around 7 am. We decided to take auto to our home stay which costed us around 150 rs. We were 5 people and decided to take 2bhk flat which costed each person 350 per day which was quite cheap and near to our all places places. Plus Homestay gives you that vibe of vacay which one can't get from hotel rooms .
We ordered our breakfast and planned how we would covered the Pondicherry in 2 days . we decided with cover far off places in first day for which we took scoty which costed us around 350 +150 per scooty for 24 hours and second day will cover near by places.
Pondicherry is everything you want from a weekend gateway with friends, family or just a solo trip. Silent sea, vintage Streets , inclusive culture. Everything just comes together and soothes the mind. A trip you should already start preparing .
Total cost: 2700 RS for 2 days
Transport : via train cost 260 sleeper
Accommodation :
stay - 350 per day a decent home stay with all amenities
food - 350-400 ( four meals a day)
travel - took scoty 350 charges + 100 RS petrol
others - 250(entrances tickets to museums, snacks ,tea)
Total - 1600 per day. Which is quite cheap
Basilica of sacred heart of Jesus, is a religious site in pondicherry. It was so peaceful place that we couldn't help but admire the stained glass Windows.
when we reached around 12 o clock , prayer was almost started and it was so mesmerized to feel the place with goodness ,It was so good to start our trip with this.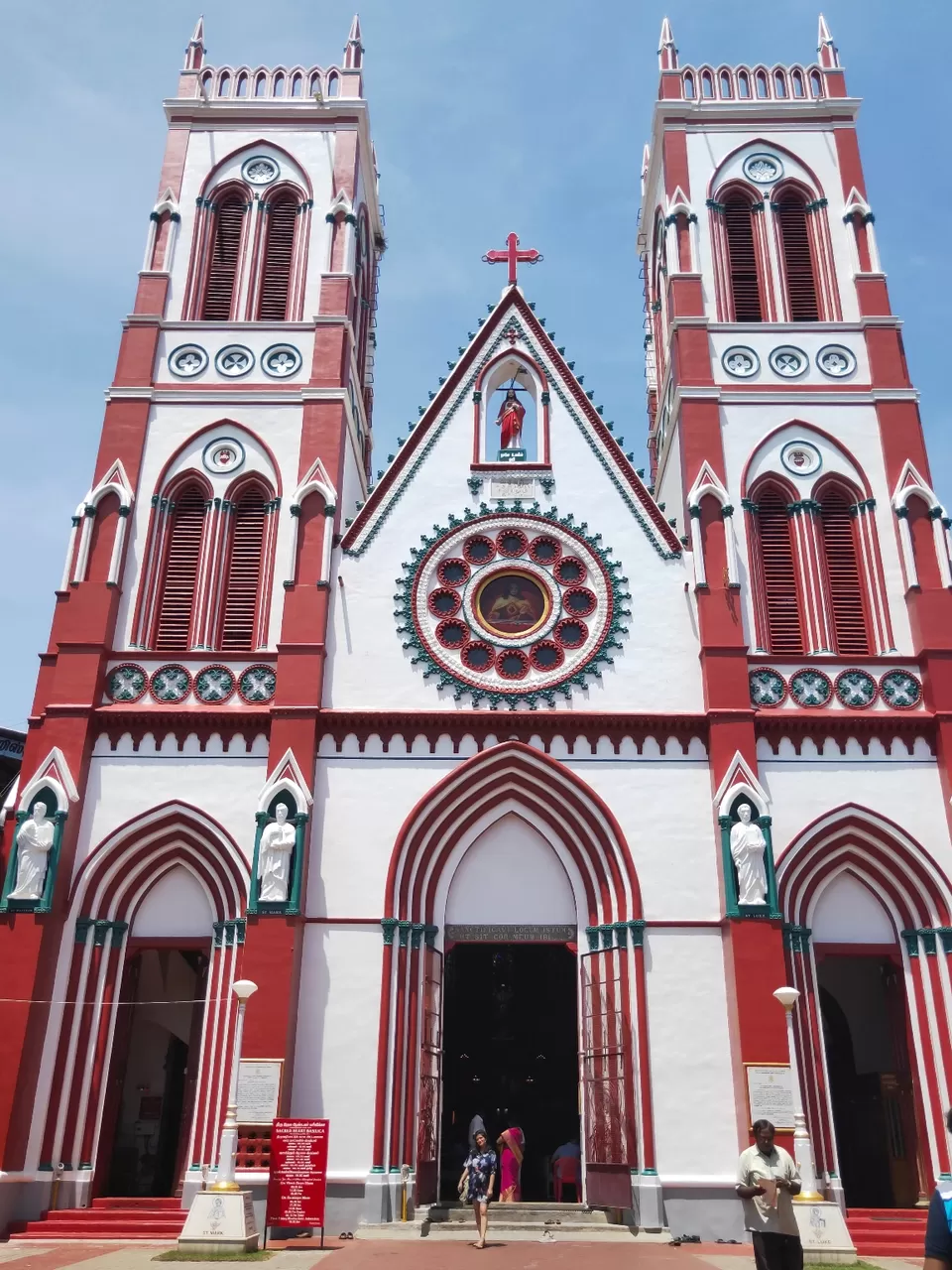 So second place we covered Paradise Beach, also known as Plage Paradisiac. This is a little-isolated beach, and to reached the beach, we took beautiful ferry from the boathouse but charging high rate that was 400 per person. View was so peaceful and fantastic. We got few shacks along the main entrance to the beach, and you can get fresh coconut water and some simple snacks. The sand of the paradise beach is extraordinarily soft and grainy and a experienced a walk along the entire beach was so good .You can spend hours sitting on the beach and enjoying the waves and watching the sunlight shine over water. Surreal.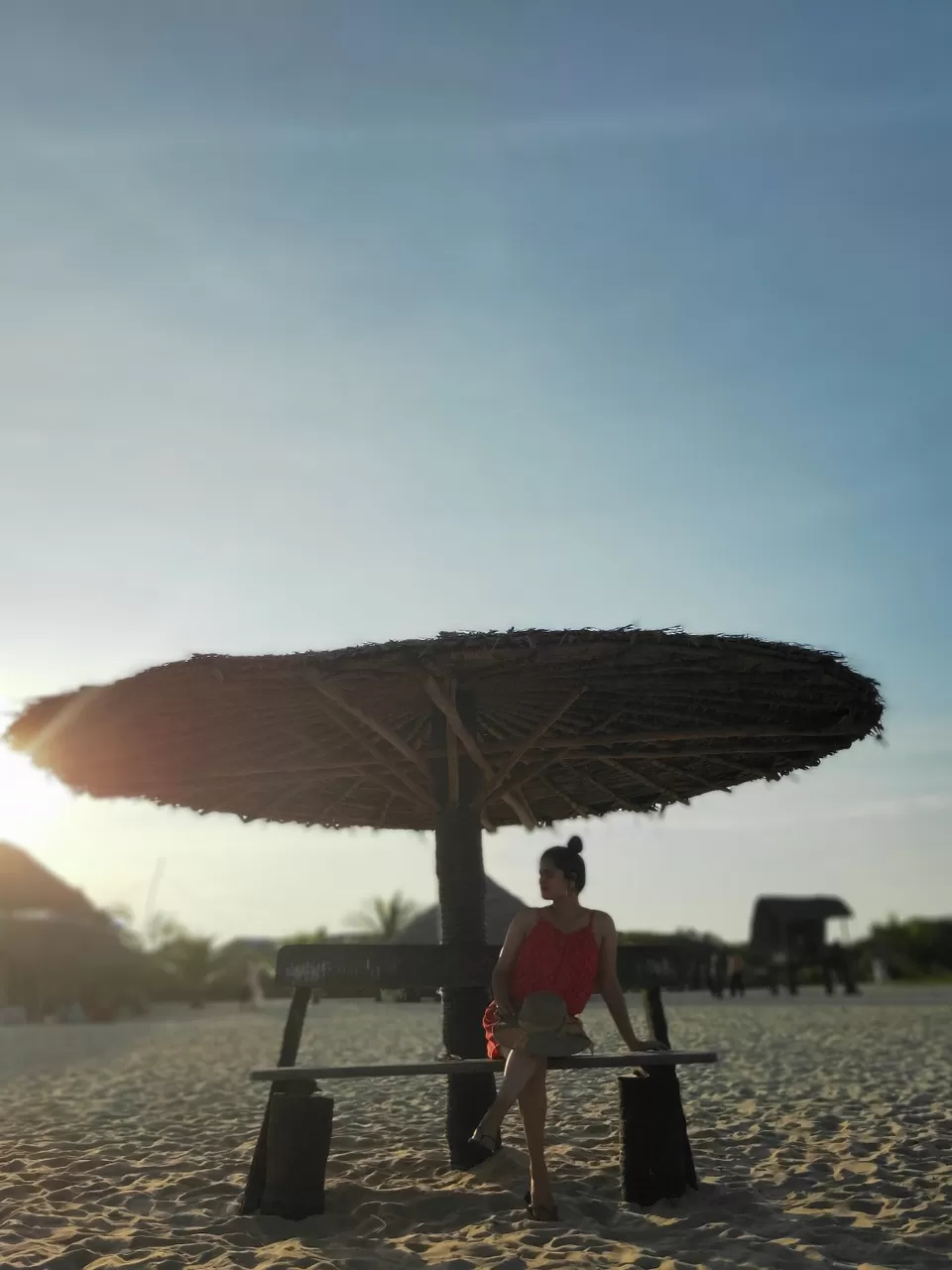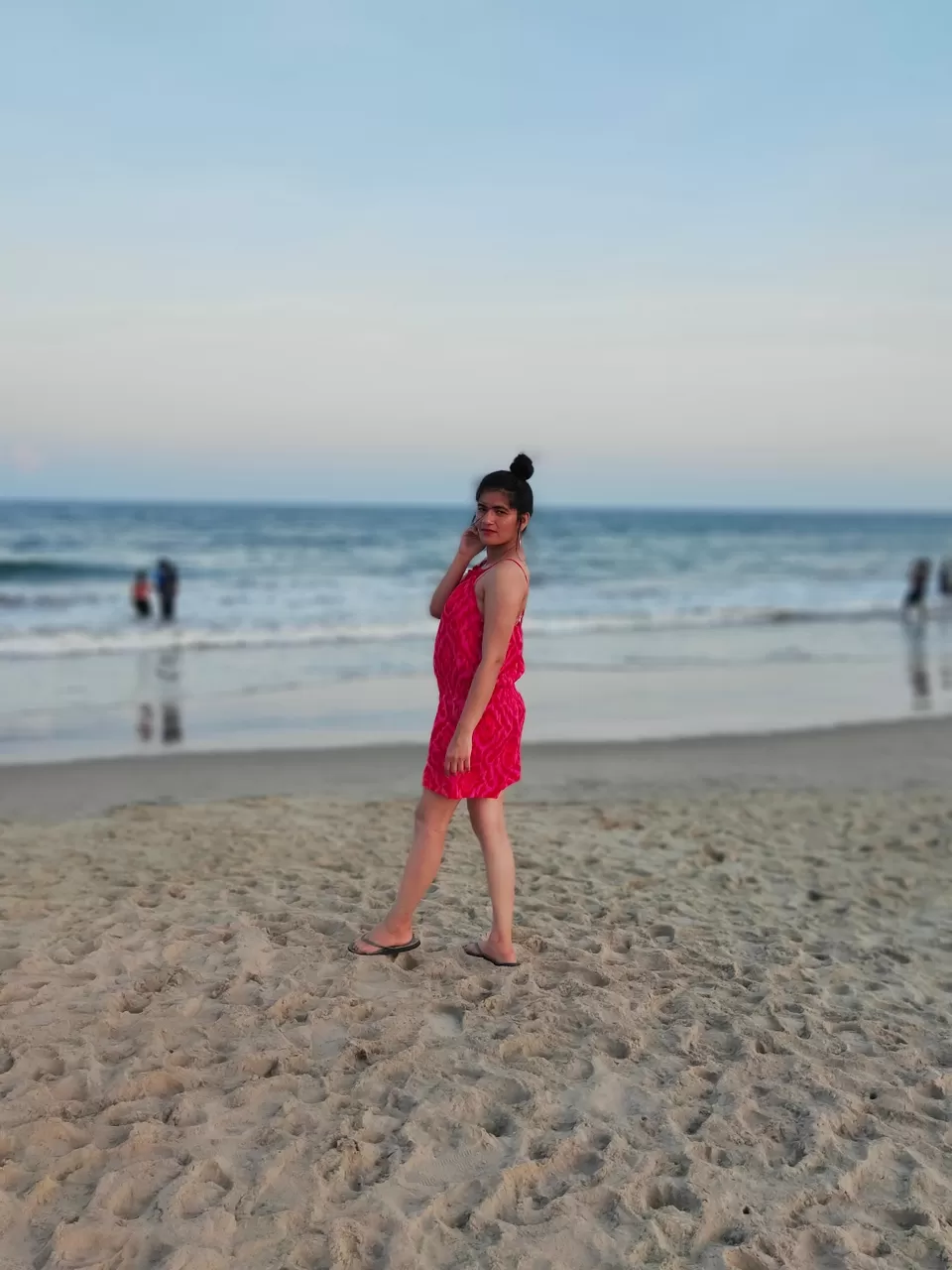 We visited almost 3-4 cafe in 2 days and hope cafe is one of them
Hope cafe has a very good menu and the food was brimming with love and happiness. welcome drinks were very refreshing. It is a very good place with a lot of different colours and some nice graffiti on the walls. Doesn't matter if you're vegetarian or not , this place won't disappoint you. The mushroom pasta in white sauce was really nice. Their sandwichs were just amazing . It costed us around 250 RS for one person.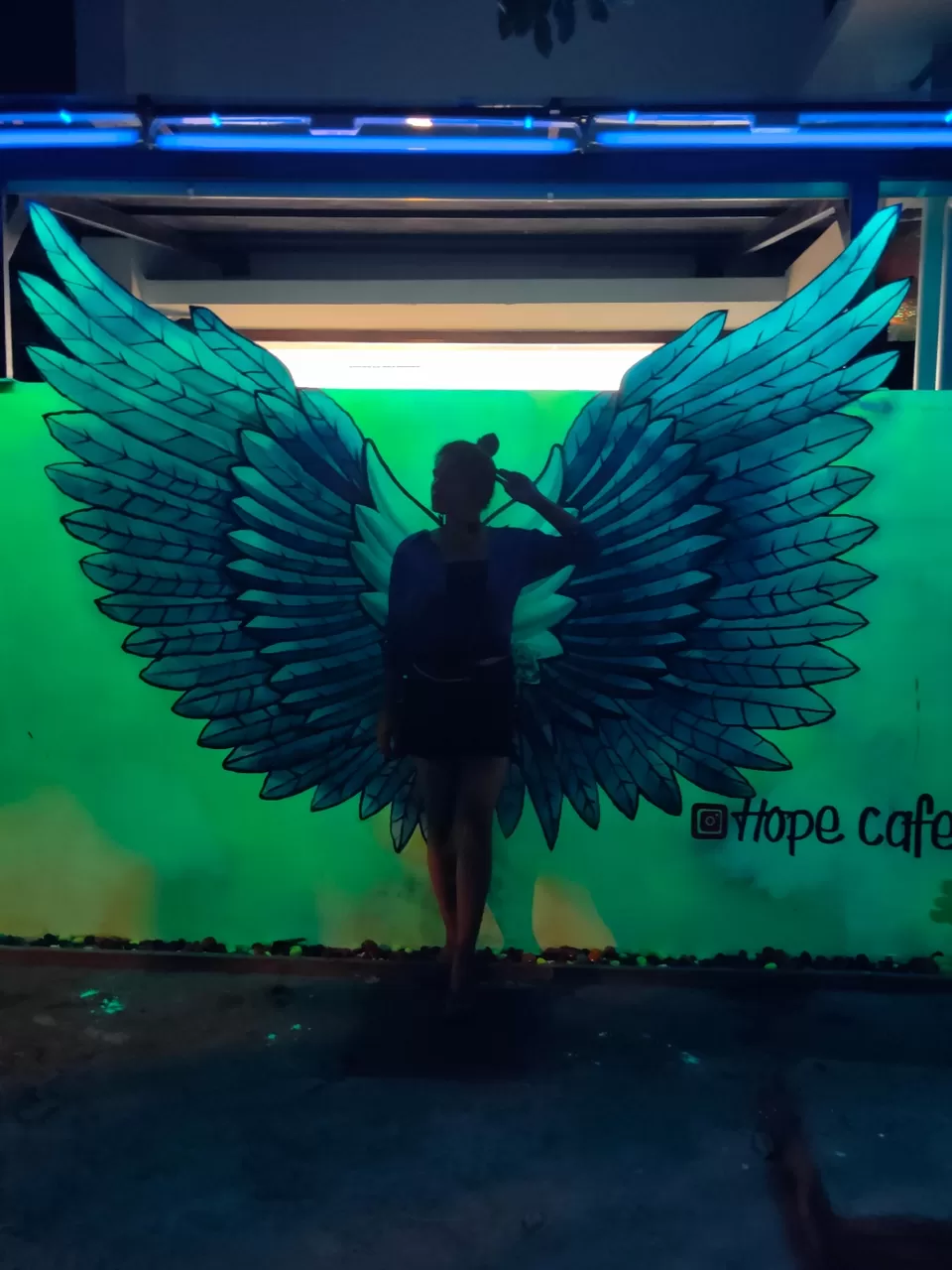 After our breakfast we decided to cover our day 2 location.
Pondicherry is not only famous for beaches but also for all cultures and traditions it inhabits. Matrimandir is called soul of the Auroville City and is situated in a large open space called Peace.
We parked our scoty near two wheeler parking area which cost 50 RS and we started walking .
It took tickets to visit Auroville which cost 150 rs. Walking through the Auroville,we found so many beautiful arts and interesting spots which made us feel amazed.
After 800 meters walk we reached Matrimandir. It is full of gold and a size of globe. It was so peaceful felt blessed to see such beautiful architectural design.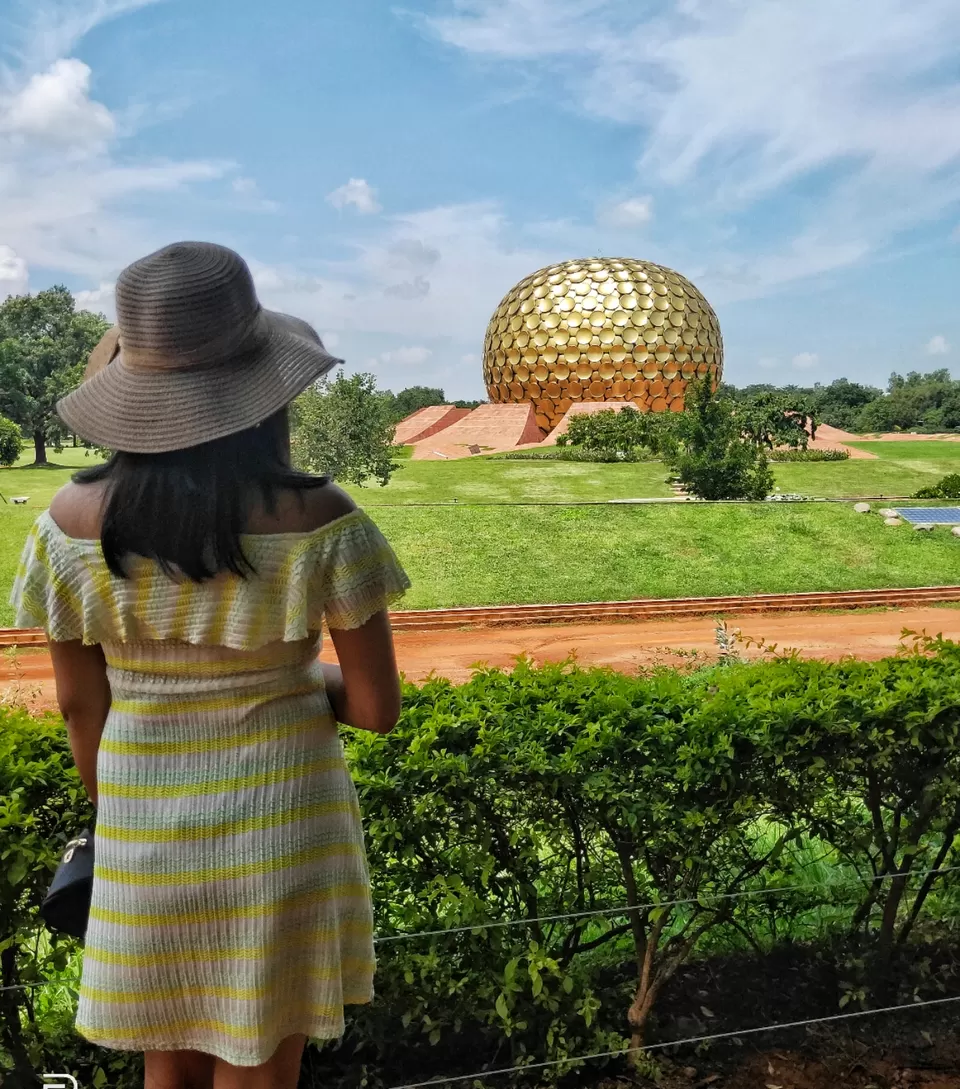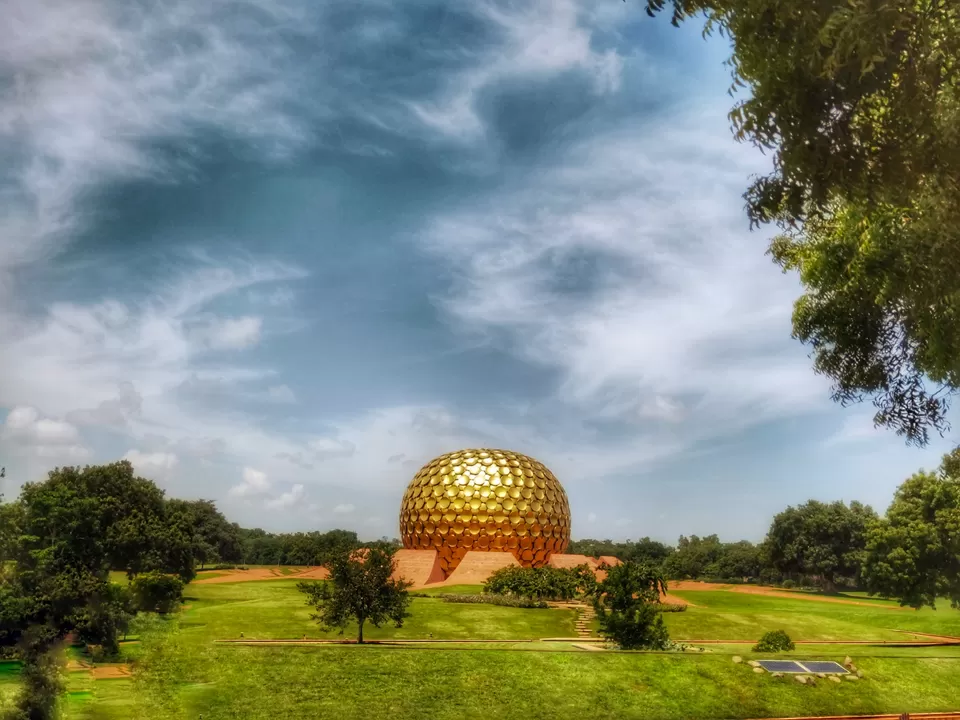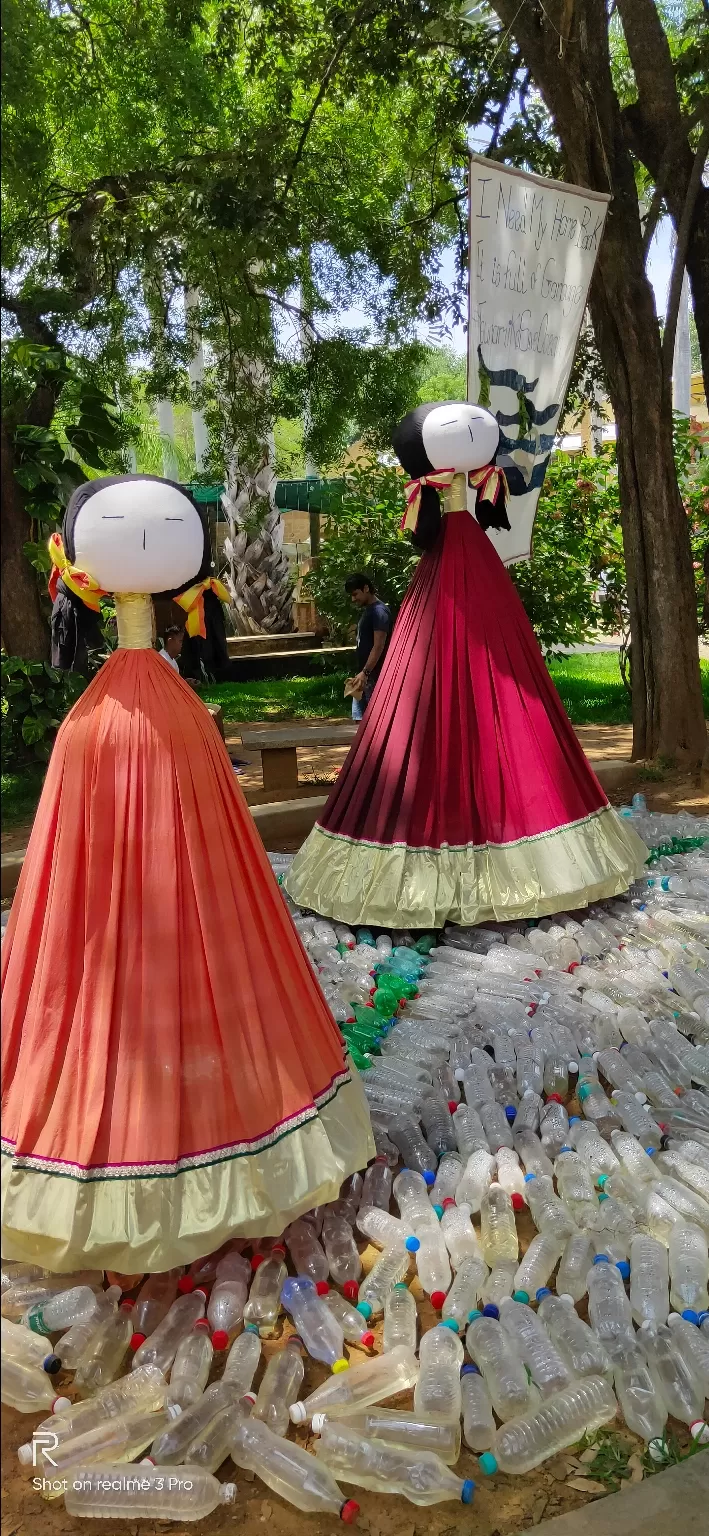 After having our lunch we gave our scooty back because our other locations are almost 500 meters near to our home stay. We took some rest and start with our next location.
French colony will give you all the French vibes. One of the main attractions in Pondicherry. A good place to roam around. If you get a chance to be at Pondicherry, never miss this place. The roads, houses, small doors, theatres, hotels each and everything has a French touch to it.
You cannot help but stop and click pictures at every angle , i mean who doesn't love good background for there insta feed .We found so many cafe around and their wall art was so inovative.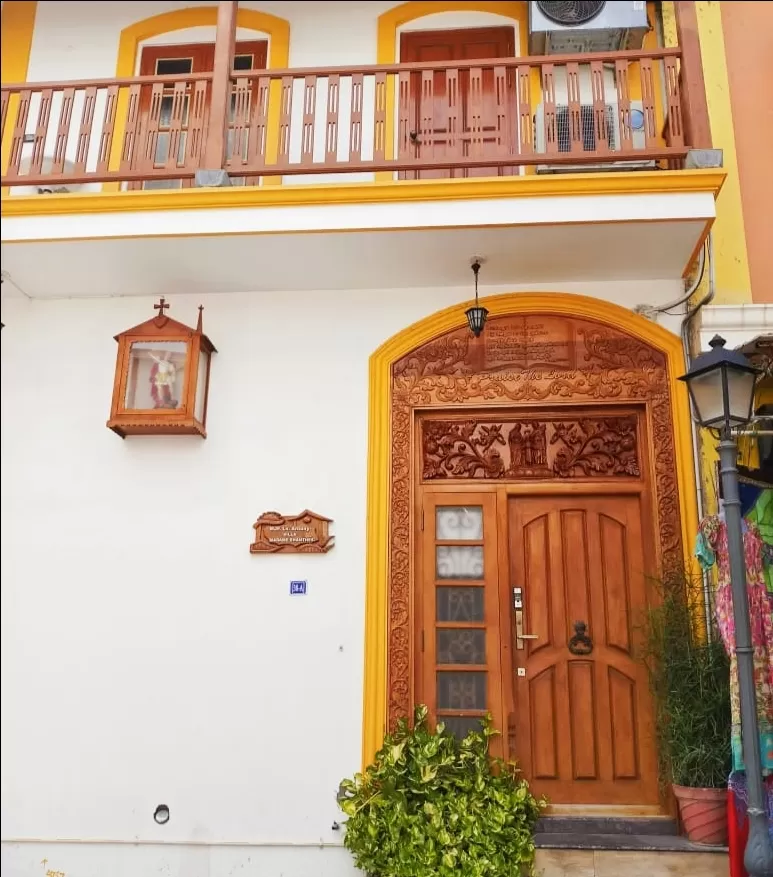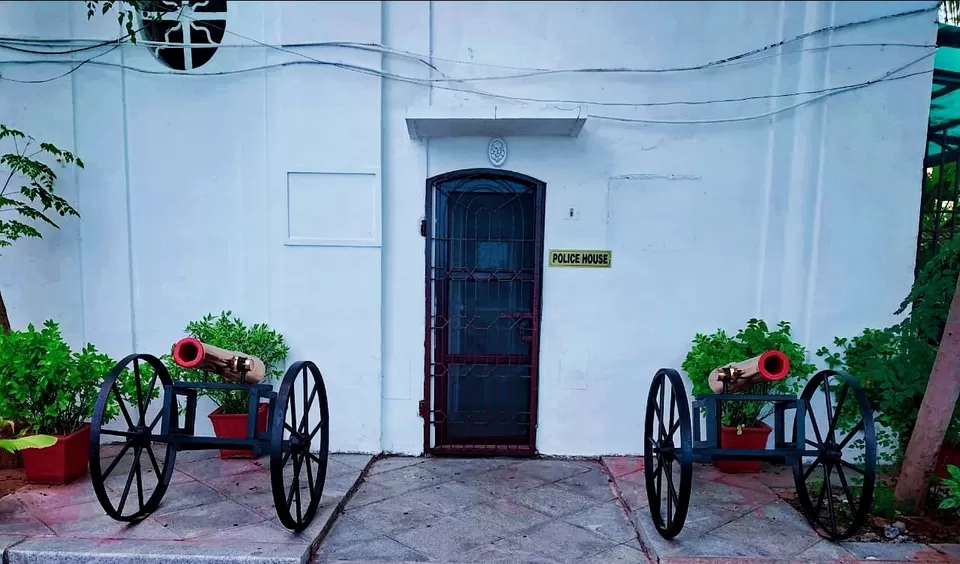 So our next and last location was rock beach. Our train timing was 8:45 pm so we spent our last moments of the trip looking at the sun drowning itself into the sea.
The shore is surrounded with rocks and when the waves hit those rocks it creates a stunning sound in which all the noise inside your head would just disappear. Just sit back and feel all the tiny droplets of the sea falling over you while you loose yourself to the beautiful view. Along the rock beaches there is a pathway for walking . Sea at one hand , French style homes on the other. Sound of the sea along with Sunset , holding hand with your loved ones and just walking. This beats all those romantic movie scenes you went awww for.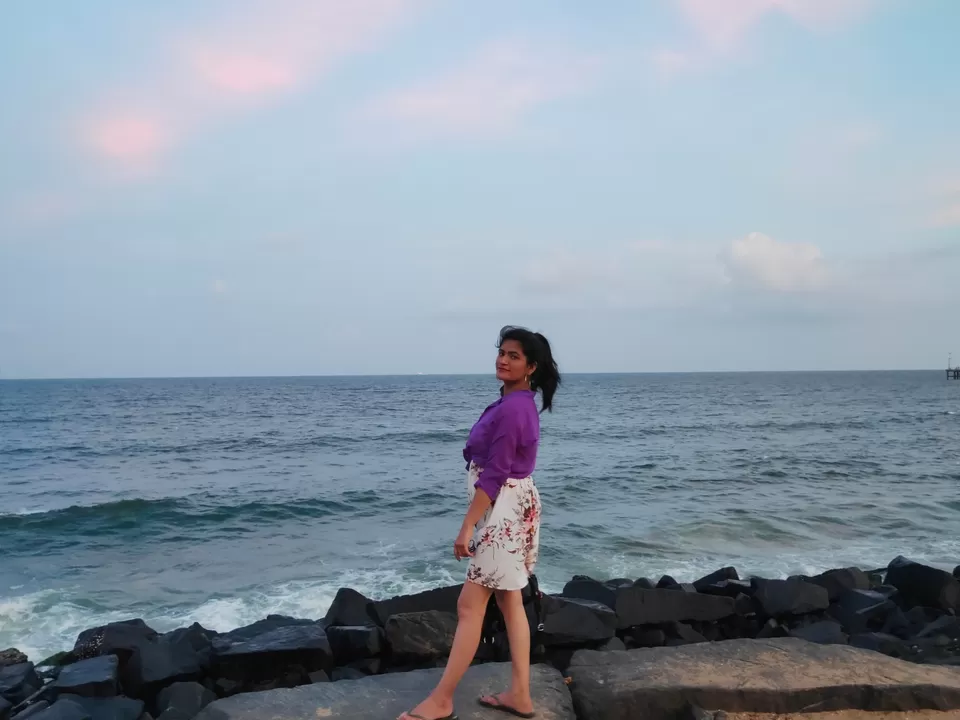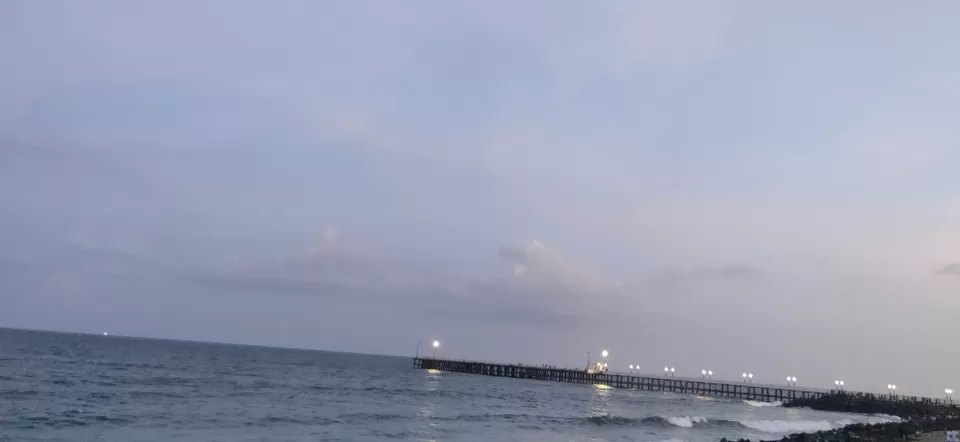 we had Dinner in le-cafe with beautiful sea view and then we started to go in railway station
All in all Pondicherry is a beautiful place with calmness being the theme of the city. It's a trip that you would remember for a long time and when you return from this trip you'll feel refreshed and light.
I would recommend you to visit pondicherry to feel sea and far way from city noise.