The sun rose at about 0615h and so did we. We got busy clicking photos of the fall.
Next we took a safe, albeit a tad scary route to the bottom of the falls where the water makes a pool, before gushing further down. Now, this is a spot where one DOES NOT get in the water. No mater how tempting it may look to be, or how amazing swimmer you may believe yourself to be, DO NOT go into the water.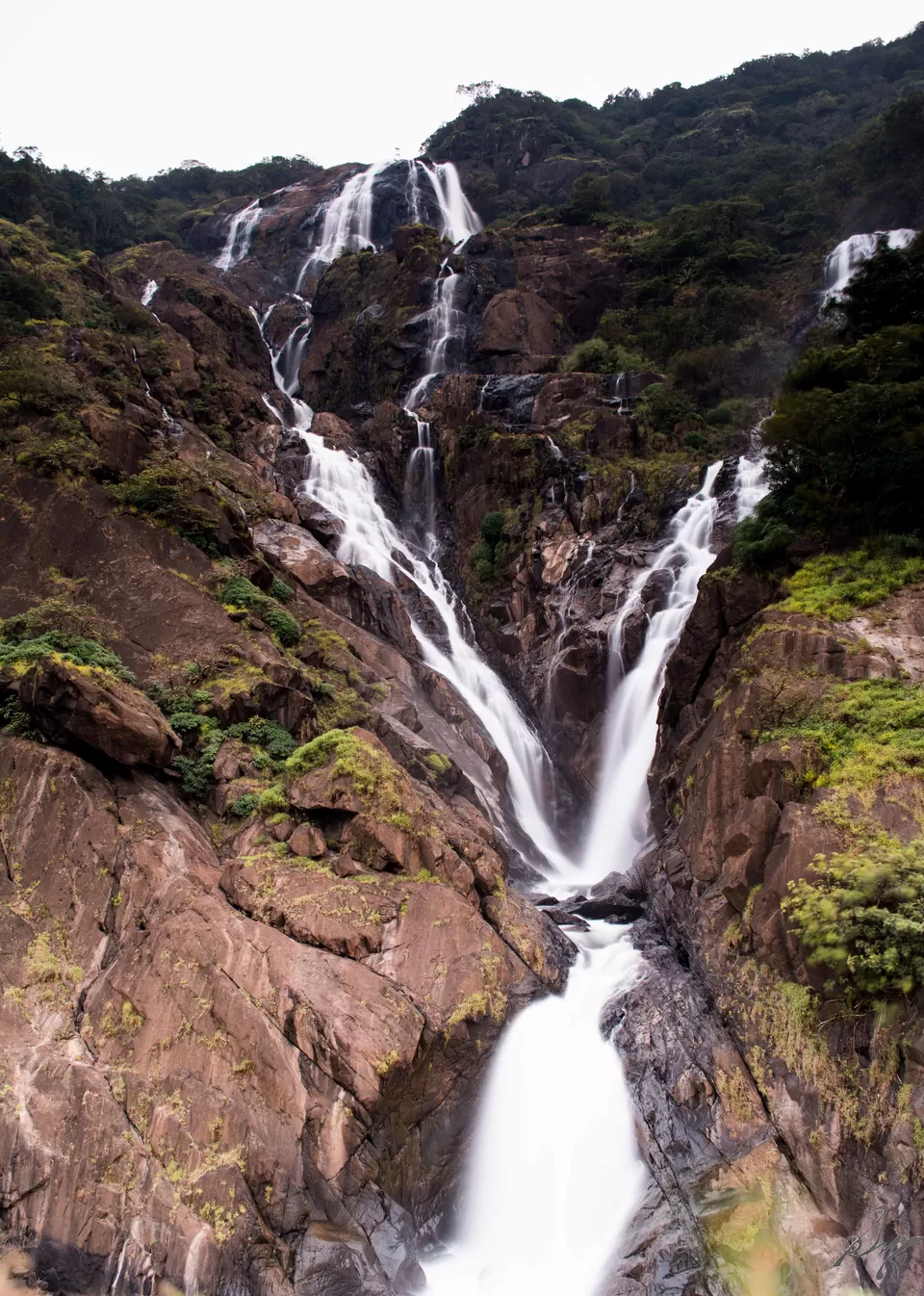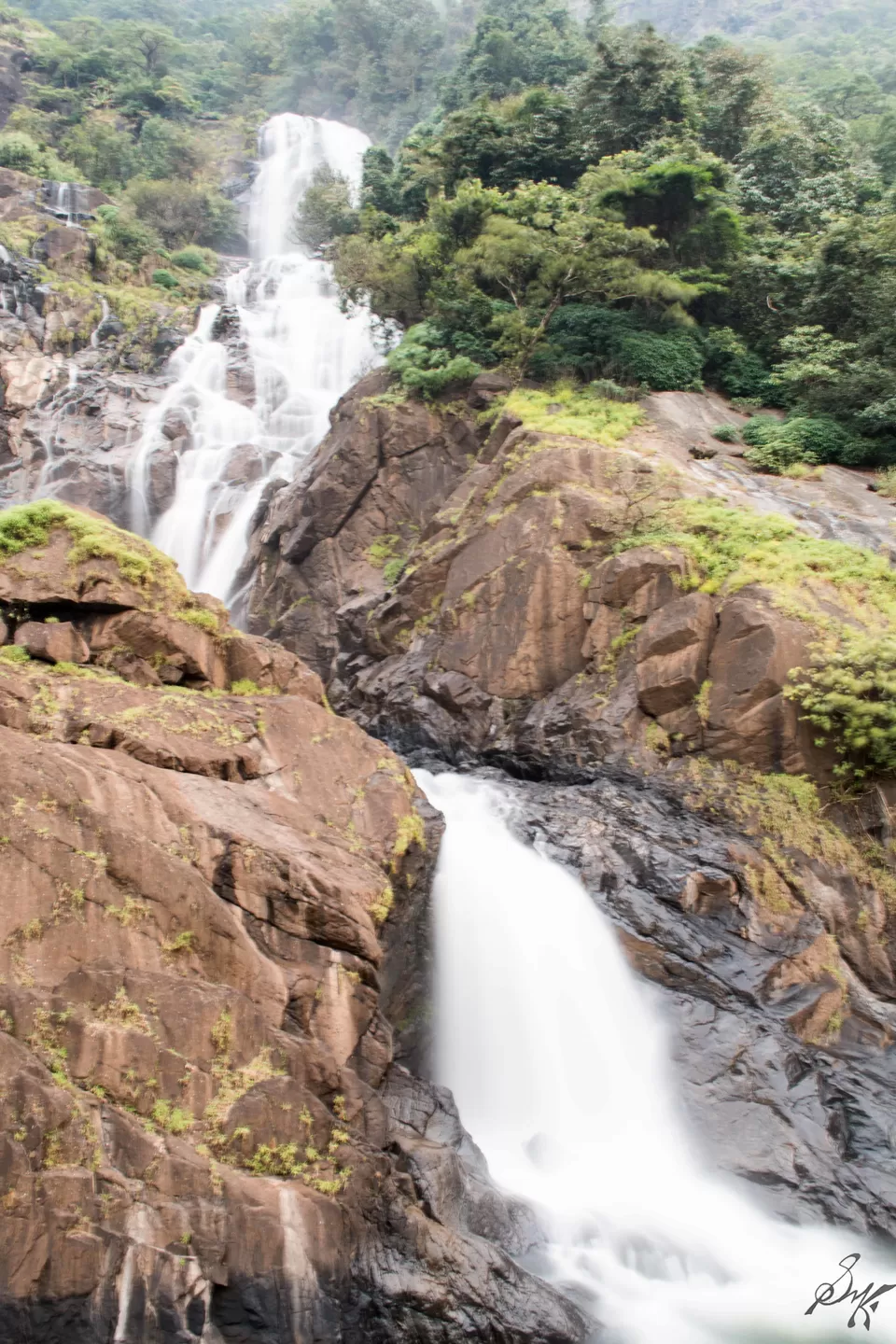 We lazed around and were nagged by the feeling of being watched constantly, and soon the watchers came into clear view with evil motives. They wanted our chocolates, and we would not part with them without a fight.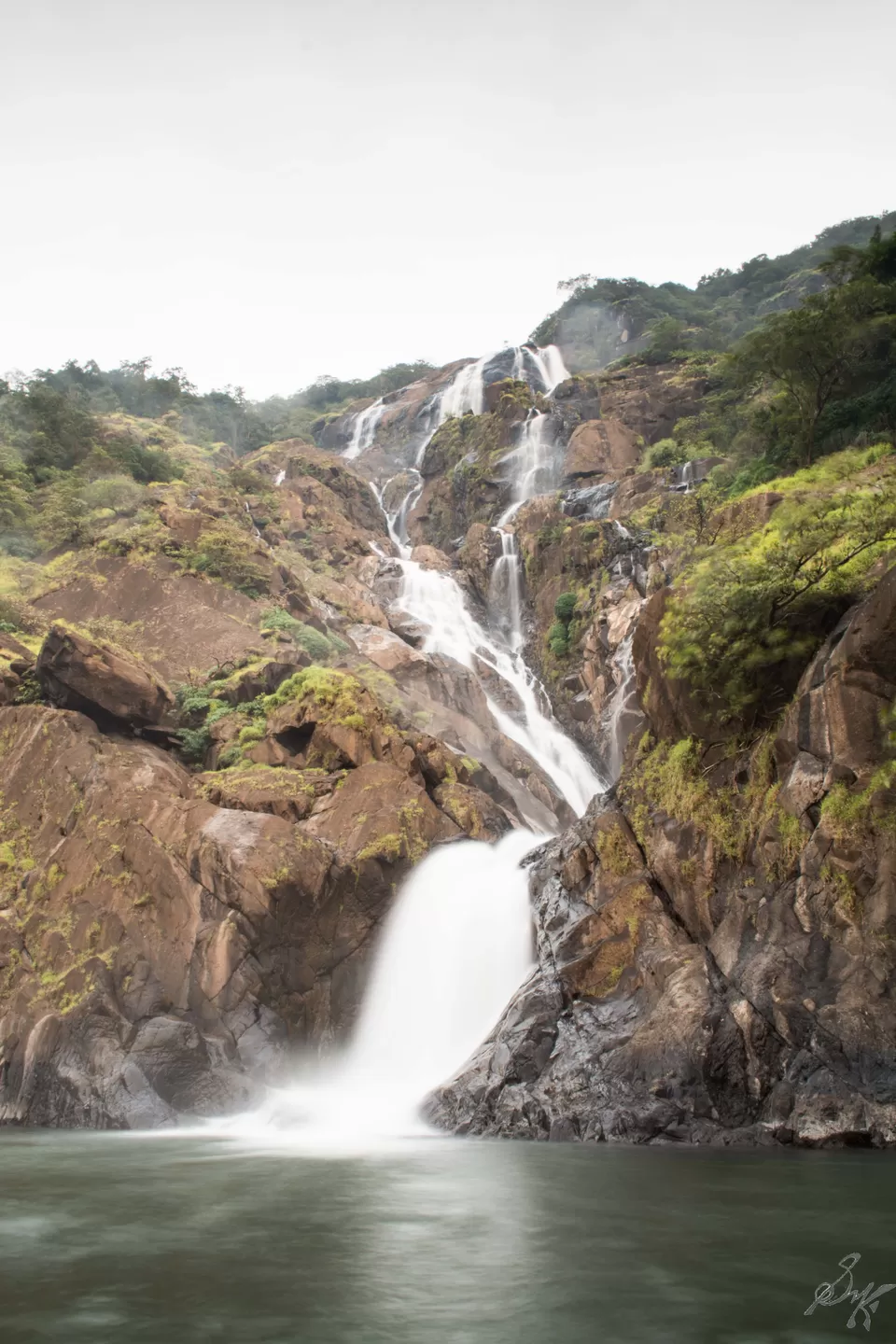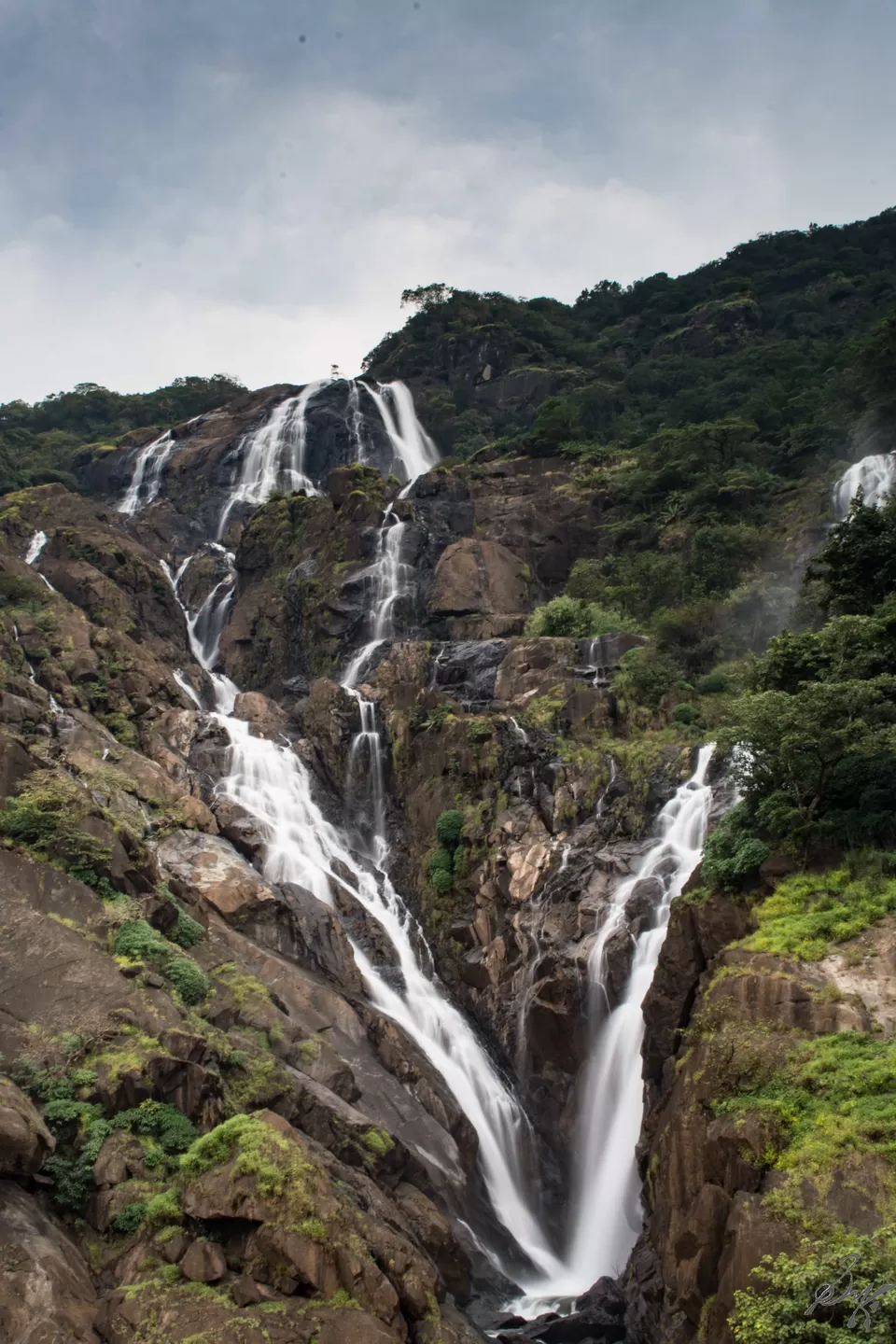 So, we had a stand off, 4 of us versus 3 of them. Without incurring any casualty on either side, we climbed back to the top, to the railway tracks.
Here, we waited for at least one train to pass by, so that we could venture into the tunnel and walk on towards Sonalium (LIM) and ultimately towards QLM.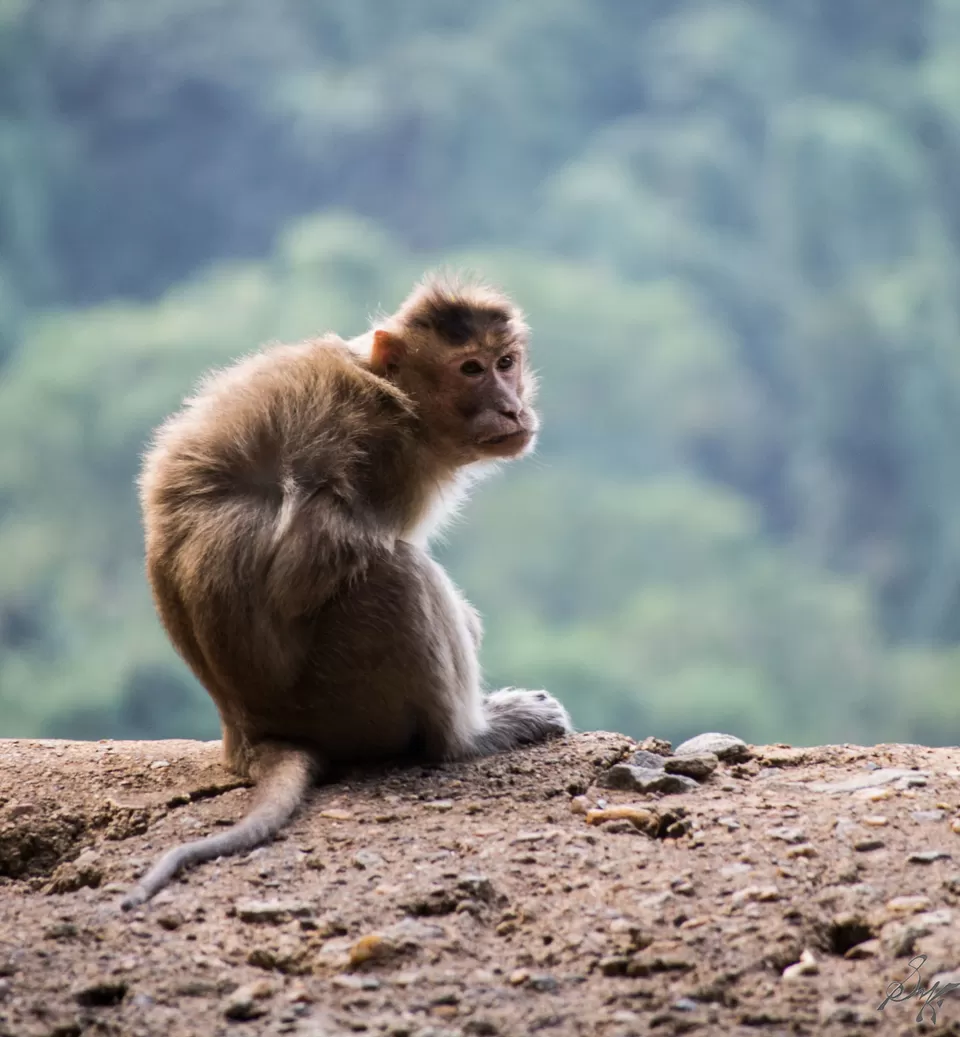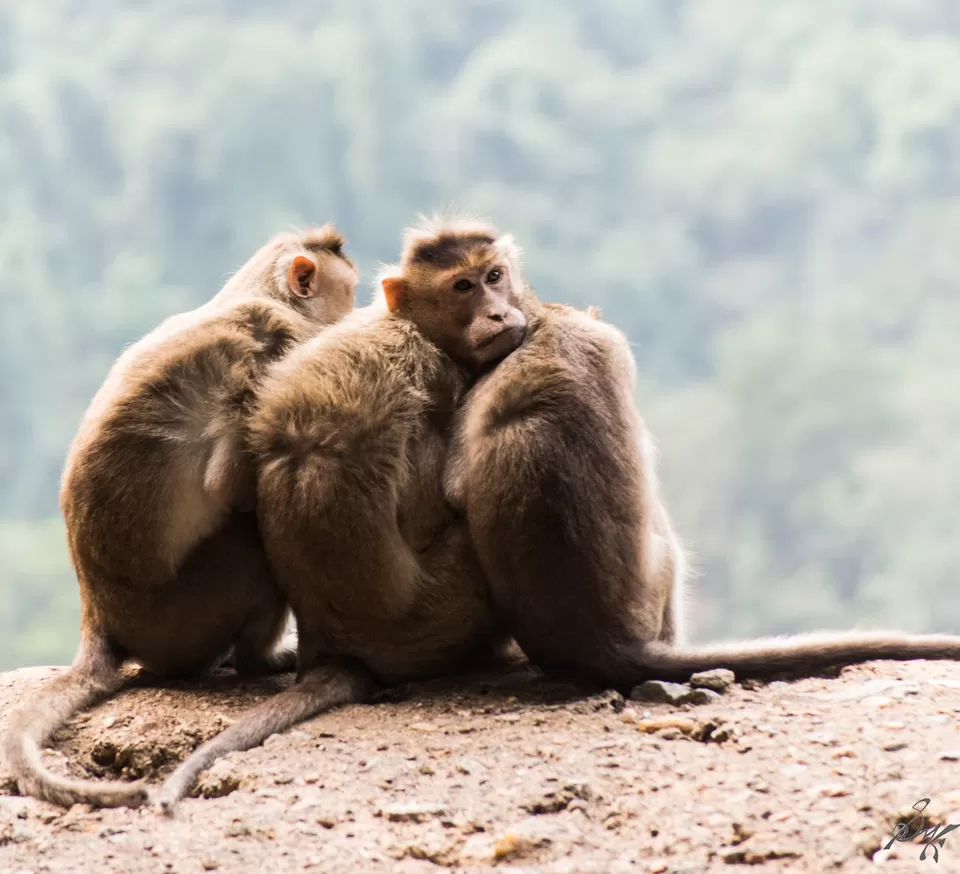 Once the train passed by, we went into the tunnel, only to hear the whistle of the second one approaching from the other side.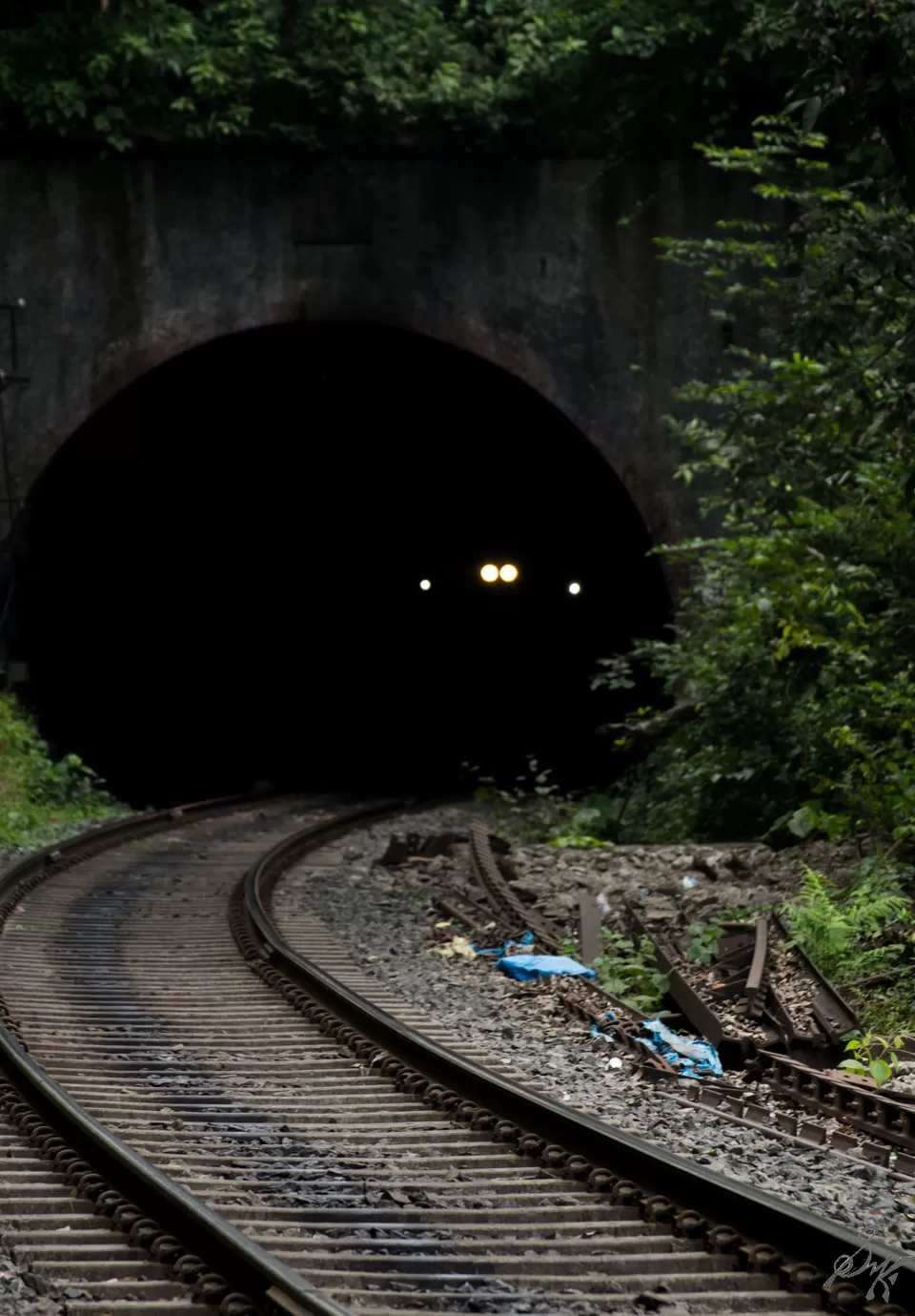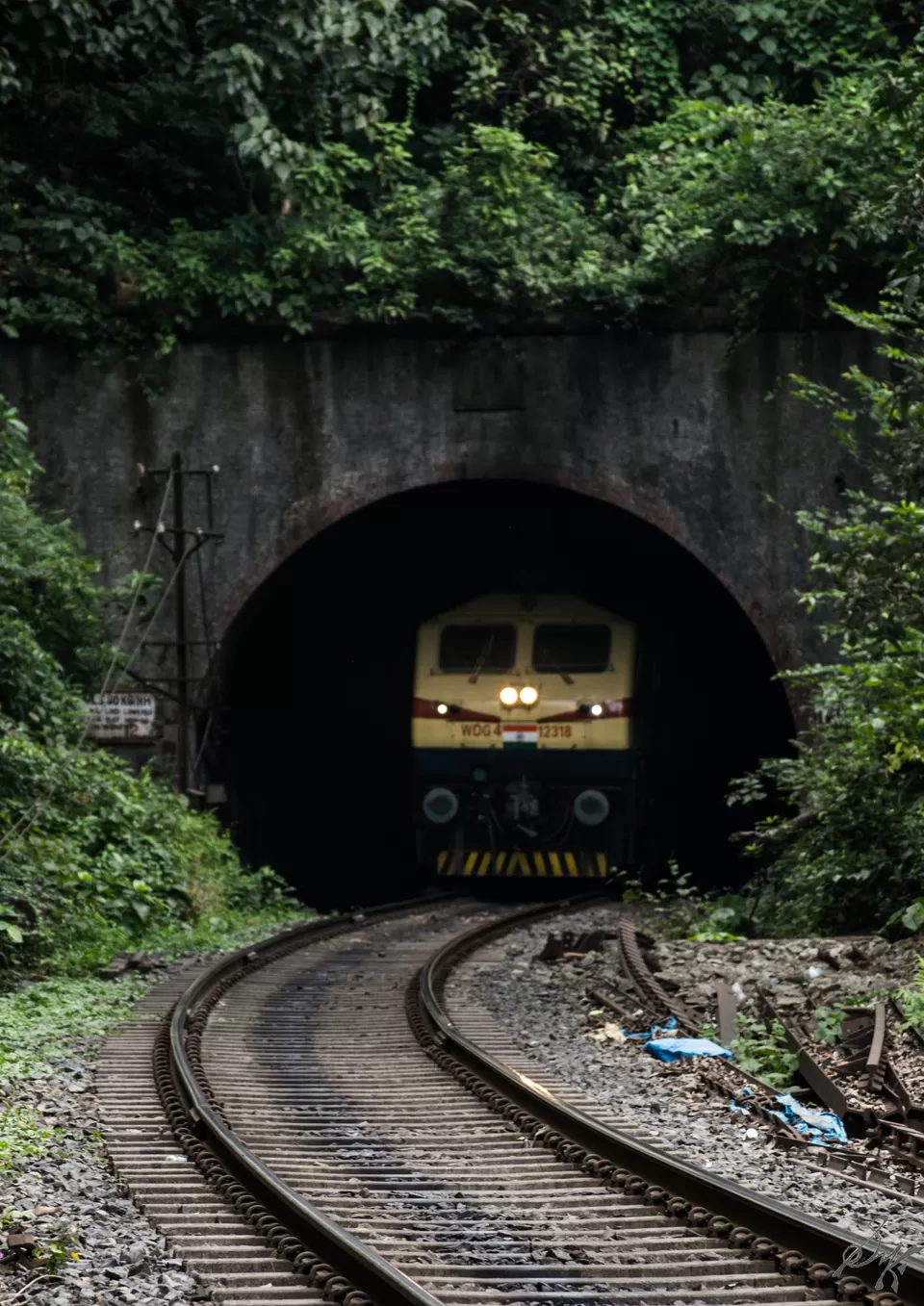 With the other one gone, we knew we had a lot of time to walk to the second view point. Its about a kilometer walk to the viewpoint, located directly opposite the falls.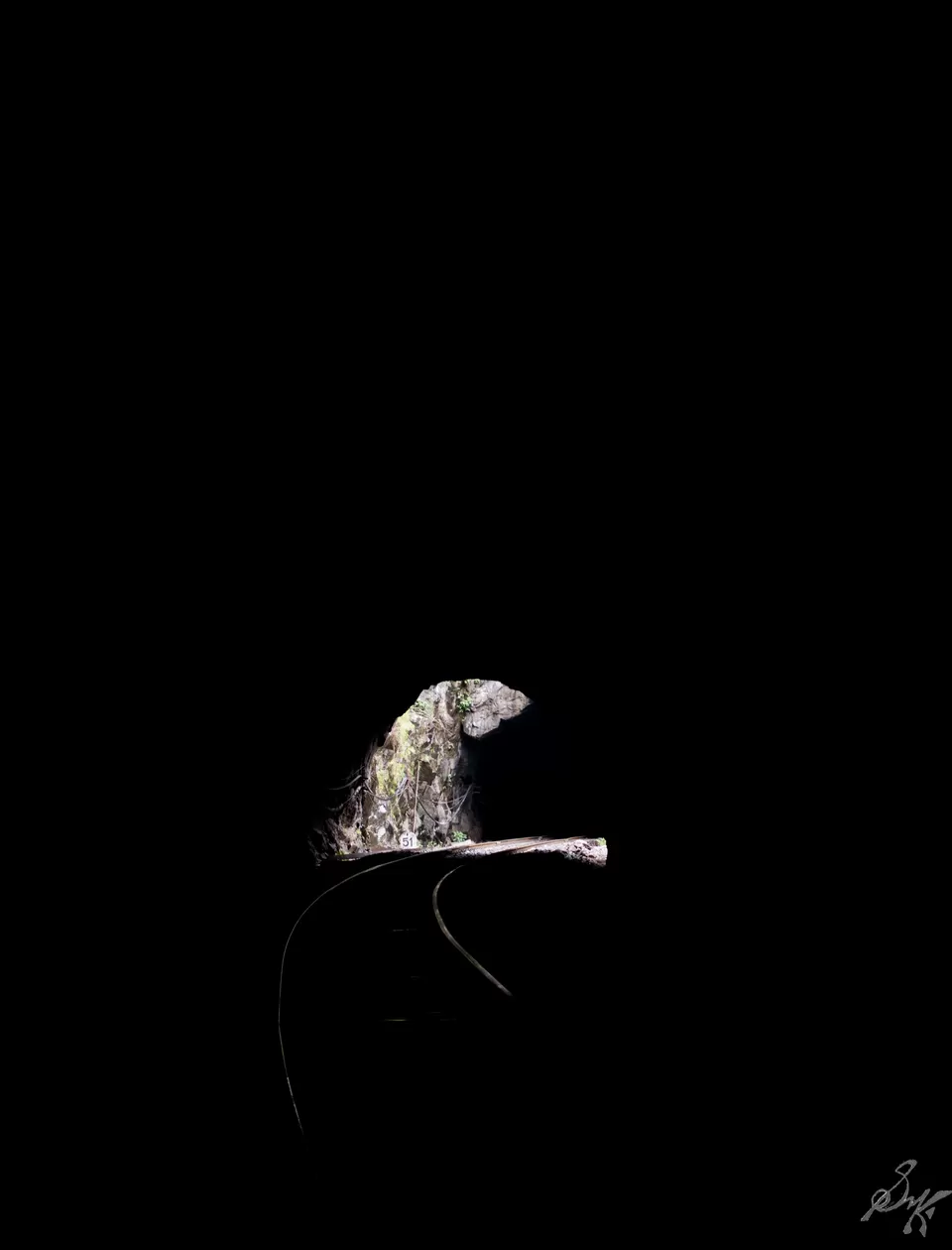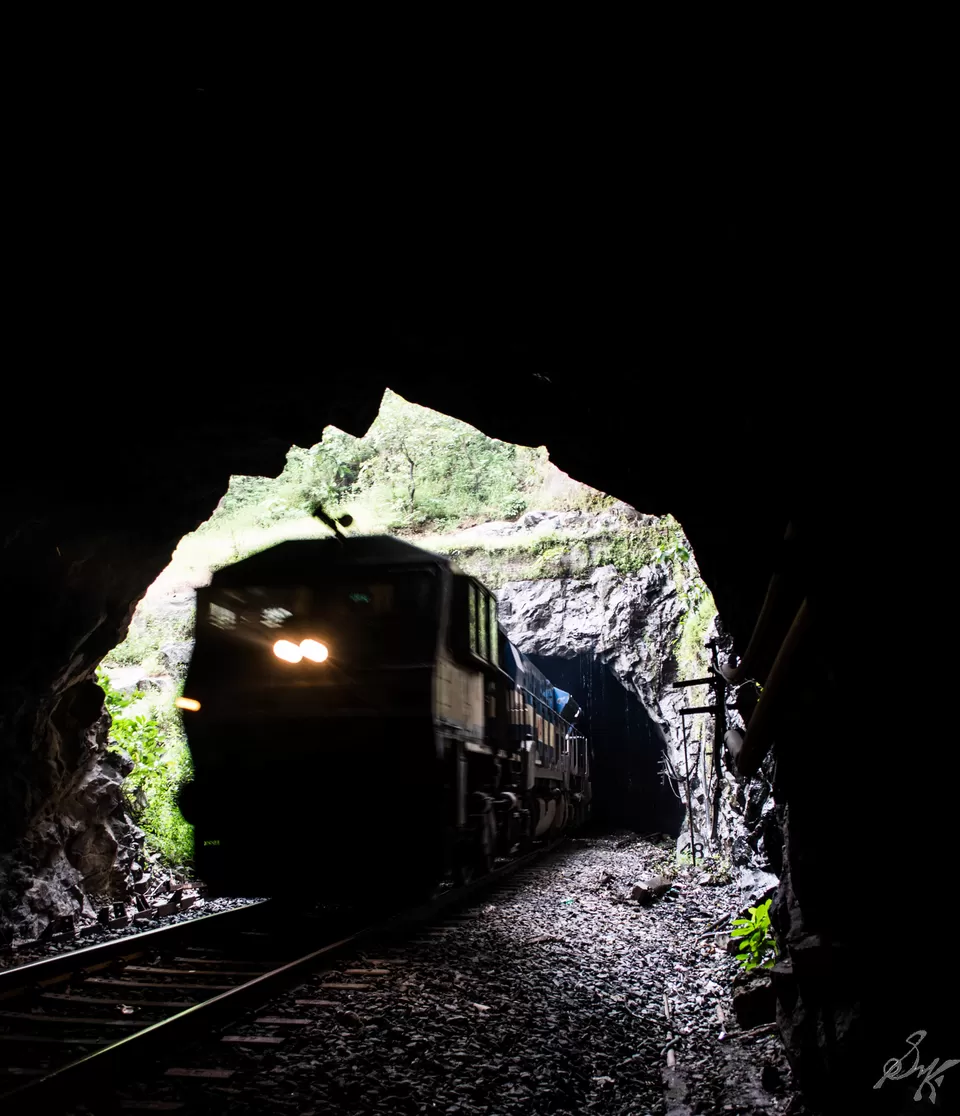 We waited on a cement bench for a train to pass by the falls. We waited for an hour, and then….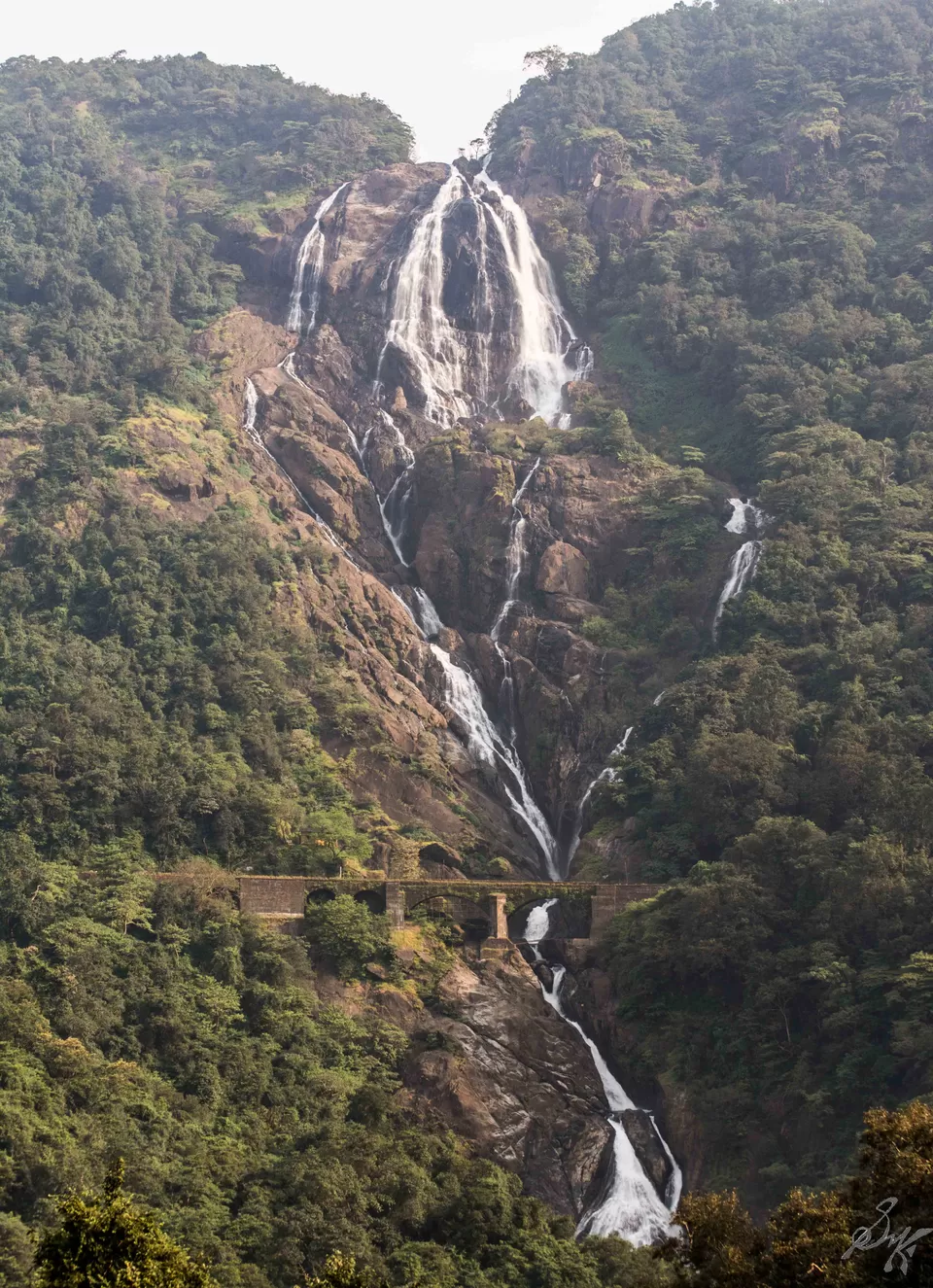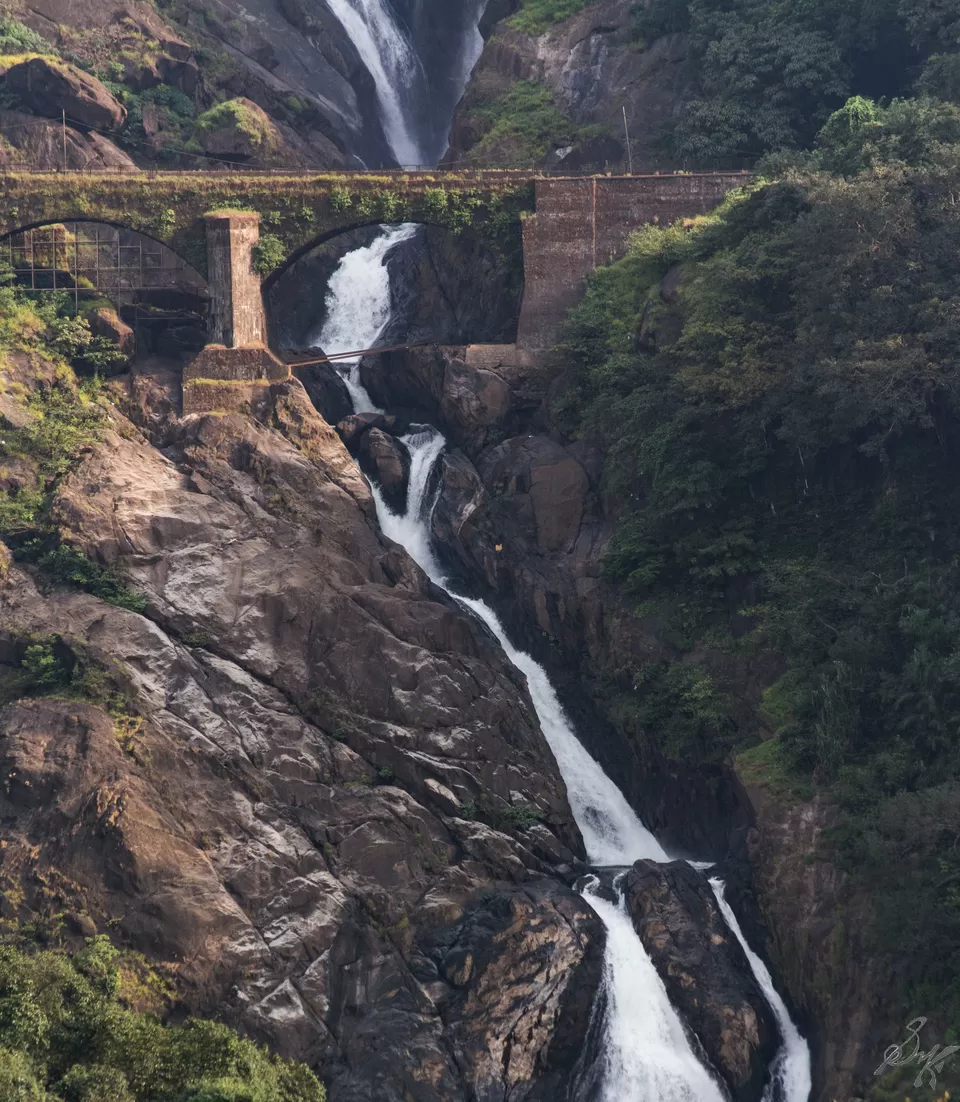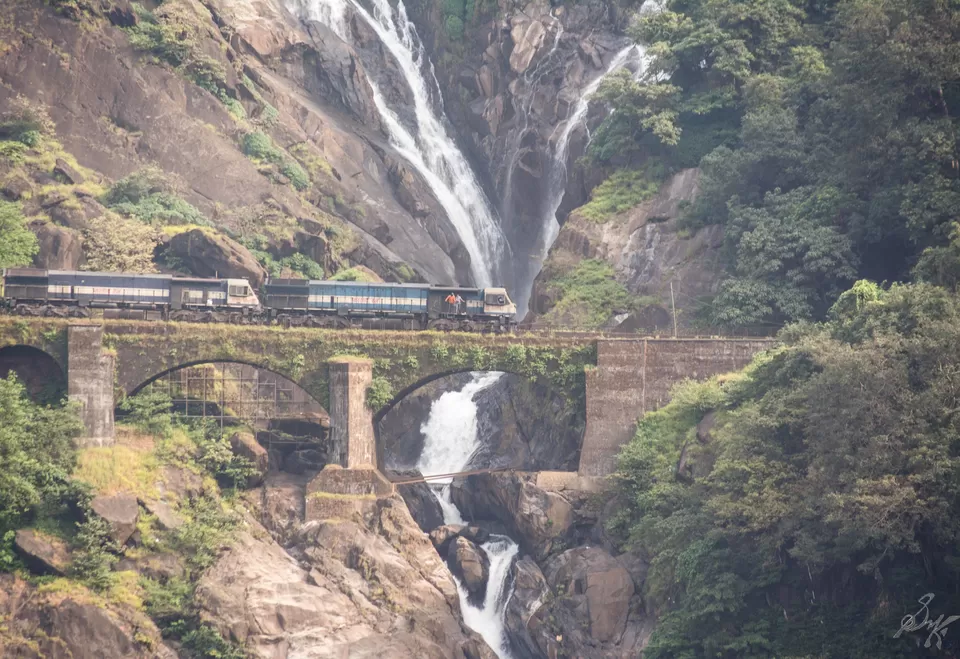 Now, we had the following options: one, we walk to LIM, then find transport and go to QLM; two, we walk to QLM; three, we hail the train and take a lift to QLM. We took option three.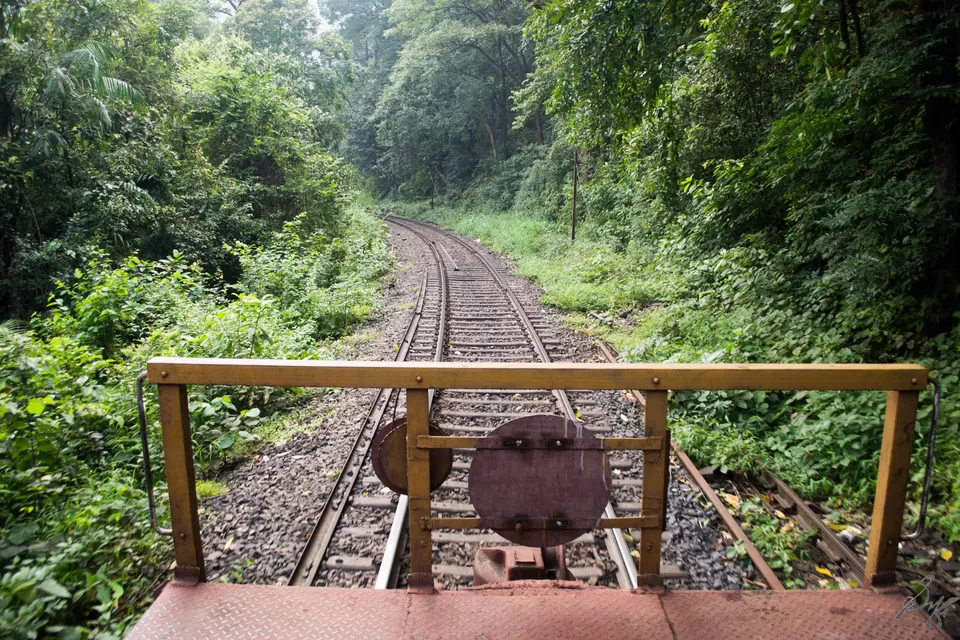 Thus, we visited the Dudhsagar Falls and then hitched a ride on a goods train and made it to Kullem. The return trip was scheduled at 1635h from QLM and it was just 1045h yet. So, we went to the town, a tiny one that is and had breakfast. Then we lazed about and made our way to the station and waited for our ride back home.
On the way back, we saw something quite beautiful too…find out in the final part of the trip????
Cheers!
This blog was originally published on 'Senk Photography'