Being stuffed into a small metal tube with a couple of hundred strangers at 30,000 feet for hours together is an overwhelming experience in itself. The seats are increasingly shrinking and we are expanding in size. Under such circumstances a weird travel behavior of a fellow traveler may seem amplified. While most of the passengers are courteous and considerate, there are a few with whom you dread becoming co-passengers with.
If you have an iota of sense for people-watching, these passengers can be seen in almost every flight and can help you amuse yourself on your journey.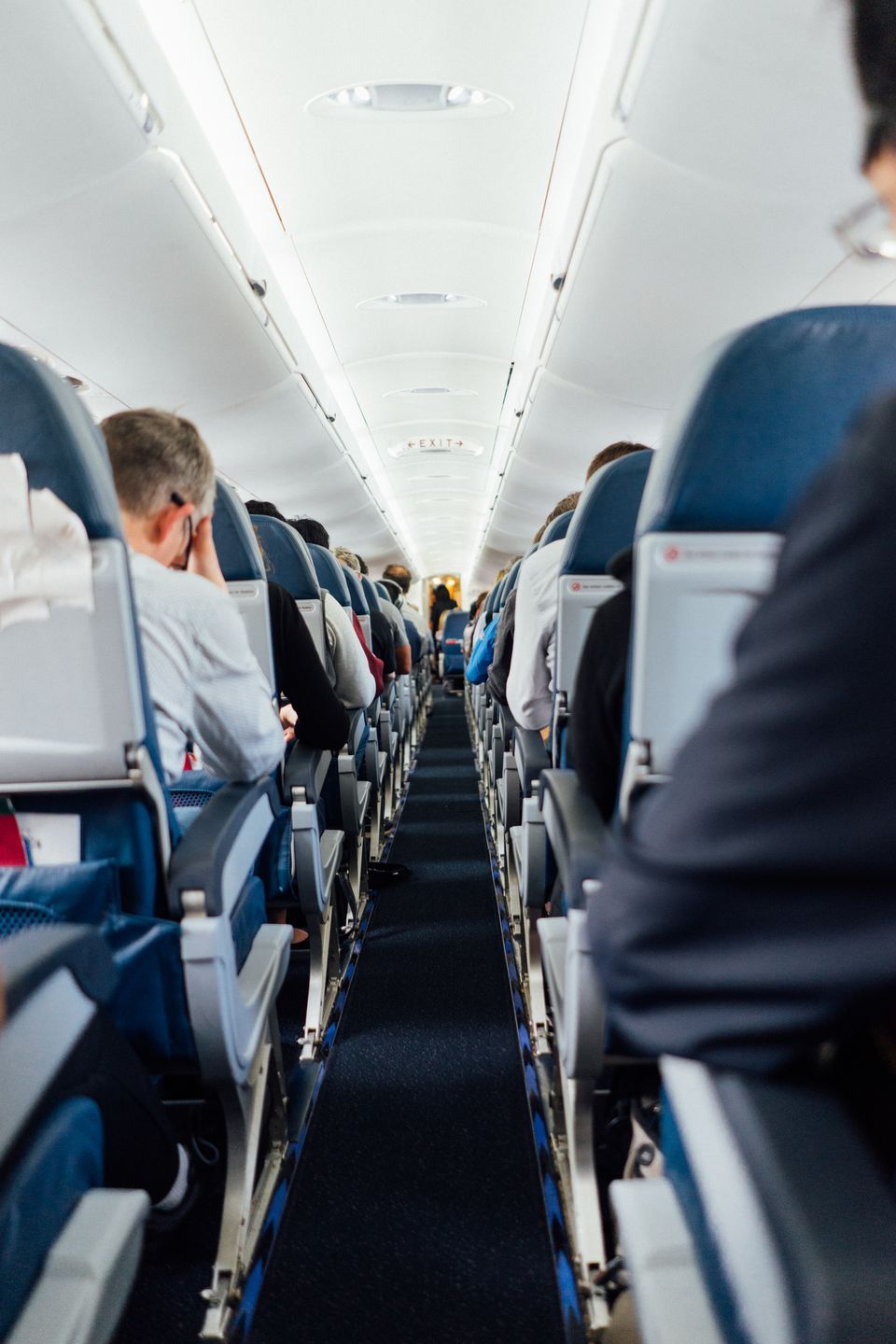 The Compulsive Recliner
Reclining it is the most important right in the list of "flying rights". The seats are designed to recline in long haul flights to get some sleep. But there are people who would never return the seat to its upright position no matter what; not even for meals. They flip their seats just after take-off to raise them again only when they exit the aircraft.
The Space Invader
These people are constantly twisting and turning. They are the ones who are not comfortable sitting straight in the seat. Their arms and legs are all over the place and sometimes you might even find their head resting on your shoulders when they are dozed off.
Hand-Lugged
They are the ones who want to pack light for check-in and flaunt their limits with carry-on. Dragging coats, duty free bags, a wheelie suitcase a laptop bag and a backpack in the aisle, bashing into seats left and right, they are easy to identify. If he perches next to you, all that stuff is going in the overhead bin above you. And the rest of your journey is spent thinking about everything you ever heard about concussions from fallen luggage.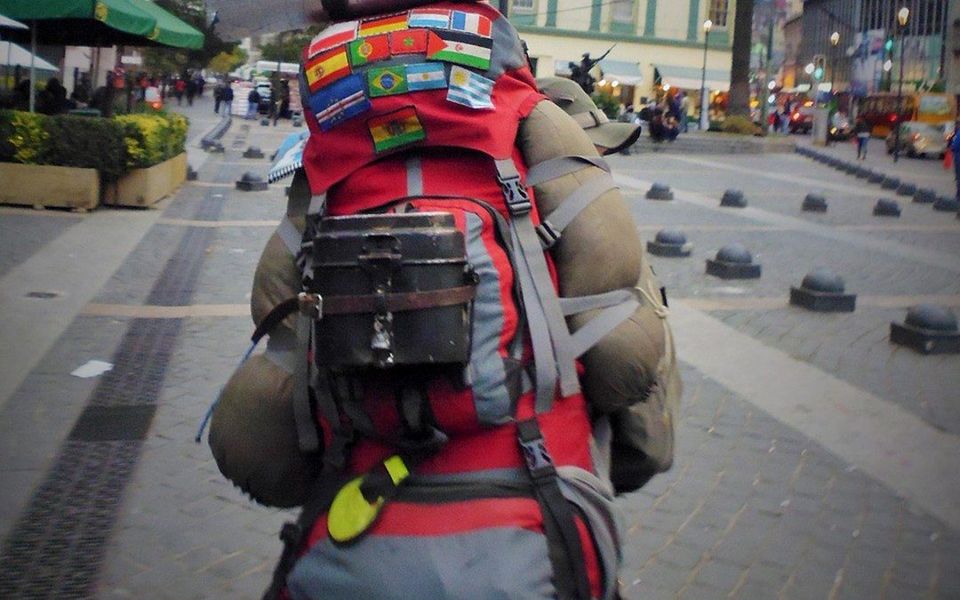 The Sky-High Sick
It's every holiday traveller's nightmare – an airplane seat right next to a sniffling, sneezing passenger who'll pass on the flu. It serves as a brutal reminder that you're going to be spending the next few hours in a flying petri-dish. Yes, there are times when it is unavoidable and we happen to be sick when flying. No one's denying that but seriously show a little decency and cover your mouth when you sneeze or cough and if possible wear a mask.
The Conversationalist
"Geez, busy flight," says the talker while you are trying to make sense of the book you are reading. "The food sucks", they'd say when you are watching a movie with head phones on. They are the compulsive talkers. They fail to pick up any of the signals that you're trying to keep to yourself and want to mind your own business. They will talk no matter what.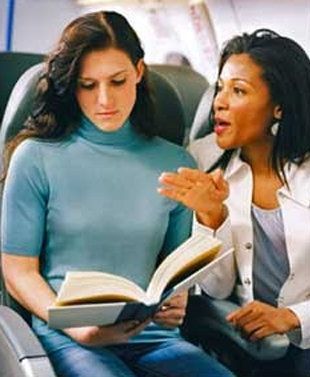 The Disowning Parents
These are the new breed of parents whose children are all over the place. They are left to crawl or run or scream in the flights. It is sometimes difficult to know if they are in fact the parents. Kids will be kids and there is no doubting that. I have total sympathy and understanding for them. I still don't want to be sitting near them though.
The Seat-Kicker
By a large majority, "the rear seat kicker" was voted the absolute worst human on the plane. According to 64% of survey respondents, nothing irritates them more than a passenger kicking their seat and slowly destroying all the excitement about a flight. It happens without warning. Kick, stop, kick, stop, kick stop! It's enough to drive you crazy.
The Overzealous Backpacker
Most of us envy the minimalist style of a backpacker. They live frugally, pack light, and aim for cultural immersion at the lowest cost. Backpackers usually have some of the best stories to tell. But the overzealous backpacker has a few hang-ups. They want to save money and spend as much time as possible exploring, so they skip a shower. Or five. If you have the pleasure of sitting next to one on a long haul flight, you are sure to become a victim of their stench.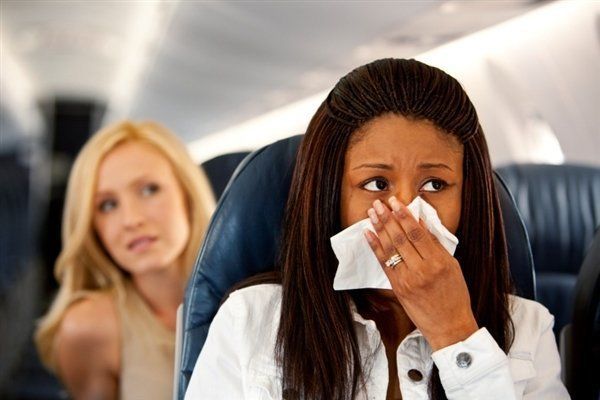 The Lounger
Shoes come off and bare or socked feet are propped up. Let the relaxing begin! This person is often a combination Lateral and Horizontal Space Monopolizers. An airplane is not your lounge room so please be respectful of the people sitting around you.

The Drunk
No explanation really needed for this one. This passenger feels the need to exploit the free bar by downing as many drinks as humanly possible. An intoxicated passenger is often in news for getting into a brawl with fellow passengers or even the crew members.
If anyone ever needs proof of how quickly civilisation will collapse in the event of a world-ending natural disaster, they only have to look at how passengers trapped on board an airplane for hours at a time treat each other. Undoubtedly, even the most awaited flight might turn into a terrible nightmare causing loads of inconveniences.
Get travel inspiration from us daily! Save our number and send a Whatsapp message on 9599147110 to begin!

Think we missed out on something? Tell us about it in the comments below. Or write about it here on Tripoto and earn Tripoto Credits!