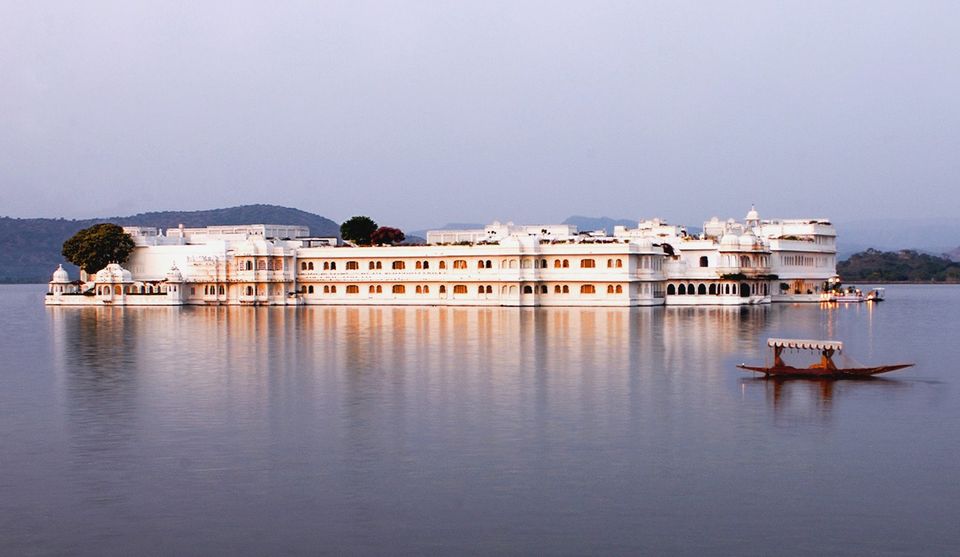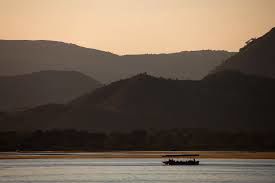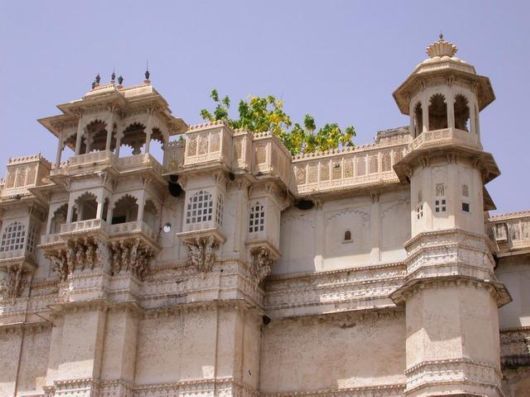 Udaipur is the city of cream, rose and tangerine hues. Known as the 'Venice of the East' and the 'Lake City', this quaint rajasthani city has made an impression for centuries. 
For the uninitiated, the place has a lot of historical charm. Majestic courtyards, breathtaking windows, folk-lore filled buttress points, elegant terraces, mosaic-walls, serene waters, teal hillsides, dreamy sunsets, Monsoon palaces, romance-painted havelis – it's hard to capture the entire hypnotism of this mystic land.
The huge cupola crowned City Palace offers one a glimpse into Udaipur's regal past. The largest palace complex in Rajastan, it impresses with its sheer size and spectacular views out over Pichola Lake. To absorb the brilliance, take the City Palace jetty for a boat tour out to see the floating Lake Palace in all its splendour from up close. This stunning marble structure was built in 1746 by Maharana Jagat Singh II and is set on a four acre island. The mosaics in particular are particularly striking. Unfortunately you must be a hotel guest to be allowed inside and at 25,000 rupees a night, most people have to console themselves with a view from the water!                                                                                                                                                                                       
The next stop of the ferry is the Leela Palace and Jag Mandir (the entrance fee is included in your boat tour ticket). This mesmerising structure was built in 1626 and has beautiful grounds which you can wander around and enjoy a drink before being dropped back to the City Palace.
Once you've explored the majestic palaces, soak up the blue hues. This city is dotted with shimmering waters. The big Pichola lake is a splendid waterscape that envelopes water-seated destinations like Jag Mandir or Lake Palace hotel. At the Fatehsagar Lake, one finds city-youngsters and night-birds flock along a winding road of breezy air and frothy coffee all throughout the day. This is also a favourite stretch for morning joggers and elders out for a brisk and uninterrupted morning walk followed by a steaming cutting chai. The Jai Samand Lake is a good resort or getaway point to drive up to. It is also know for seven islands, a dam and some inimitable wind it encapsulates. The Swaroop Sagar and Badi waterbody offer mesmerising views for those who want to be close to the city.
Traverse the city and head off to visit some of the city's archaeological highlights including Jagdish Temple, Maharana Pratap Memorial and Bagor-ki-Haveli and let the explorer in you delve in the rustic architecture. Visit the Saheliyon-ki-Bari which offers a cool reprieve from the heat.
For the shopping enthusiasts, take to the streets and spend time poking and peering into the many stores selling everything from artwork to jewellery and clothing to leather goods. Visit Shilpgram, a crafts village in northwest Udaipur, and get lost in the rich rajasthani culture. Gorge on the sumptuous rajasthani food- baati choorma, dal, gost, chutney, and let the aroma and flavours accompany you much after you have finished
Udaipur is a unique mix of opulent, regal charm and rich cultural heritage.To soak in this magical land is a very hefty task, one discovers a new surprise with every visit. My tryst with Udaipur was 3 days long, but the myriad memories and experience this royal city has given me are priceless.
Travel Tip: Choose a hotel which offers a roof top terrace, and enjoy a panoramic view of the city. Make sure you visit in winter or autumn months, when the lakes are brimming with water, to behold a sight like never before!