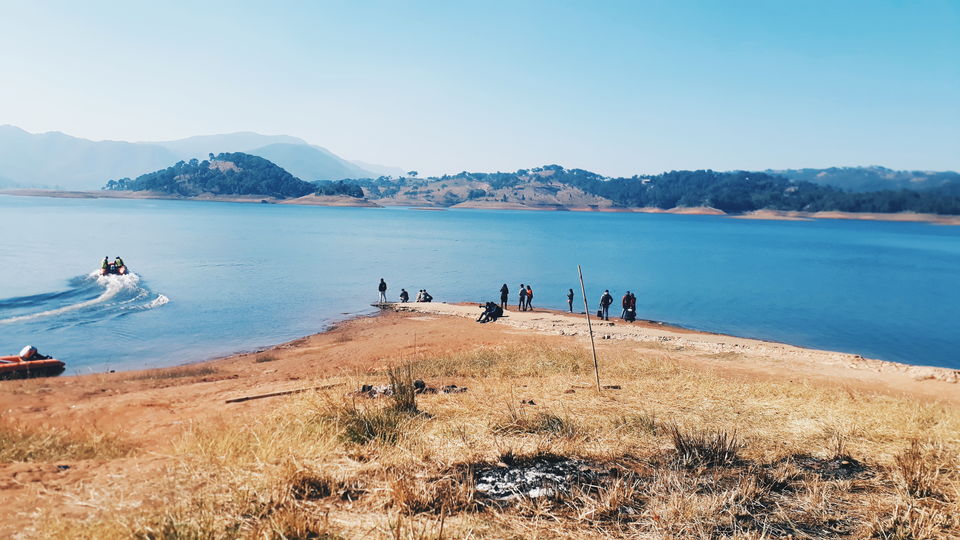 They say, "When one thing ends, another thing begins!". Well, water and land might just be the biggest proof of it. Umiam Lake, a captivating beauty, is located around 8 kilometres before the entrance of Shillong in the state of Meghalaya, one of the seven sisters in India. It is the biggest man-made lake in Asia and is a part of a hydro-electric project, Umaim Umtru Hydro Electric Power. It is clean, less crowded and as beautiful as it can be. Also known as Barapani, it is an ideal place to experience the entrancing beauty of Shillong. The viridescent mountains surrounding the lake works as an accessory for the place. Apart from being a tourist attraction, it makes a perfect picnic spot for localities. The vast lake also has speed boating for visitors.
How to reach :
By Road:
The lake is easily accessible by road via Guwahati-Shillong road. We, a group of six people had hired a car to reach the destination. Buses are also available from Guwahati. Parking is also available at the lake.
By Air:
A small airport known as Umroi Airport is located in Shillong about 15 kilometres away from Shillong. Being a small airport, there aren't many flights available. Another way is the Guwahati airport which is about 120 kilometres away.
By Rail:
Guwahati railway connectivity is the only possible way to reach the location as there's no railway connectivity in Shillong.
Timings :
All days of the week
9:00 A.M. to 5 P.M
The Umaim Lake viewpoint is situated on the National highway 4o at a distance from Umiam lake. It gives the bird eye view of the scenic beauty that is the lake itself. The scintillating water surface, emerald mountains and the beautiful meadows is view to die for.