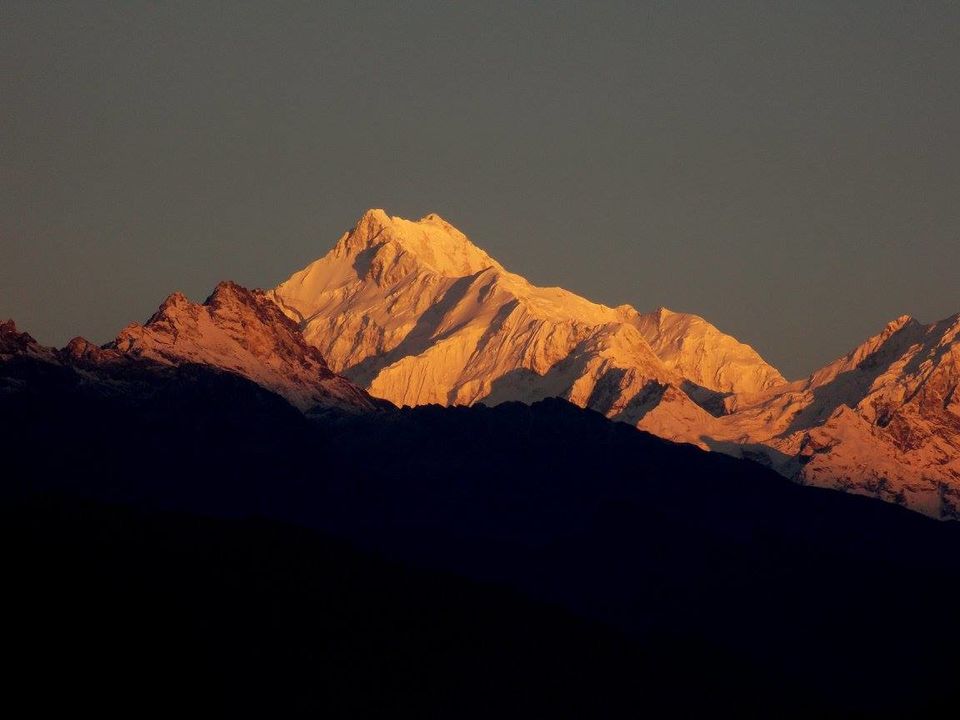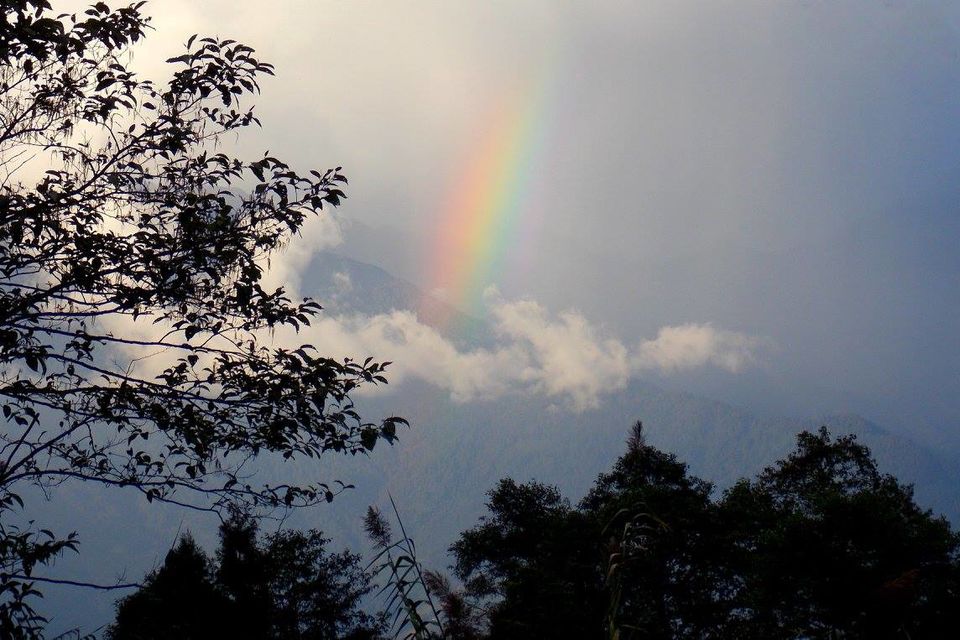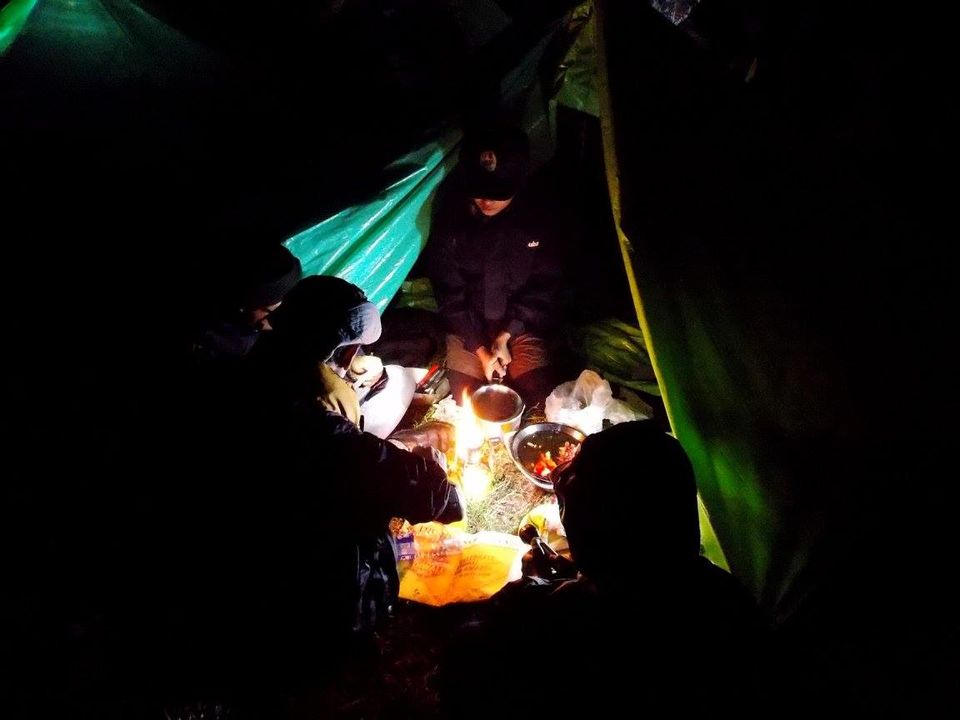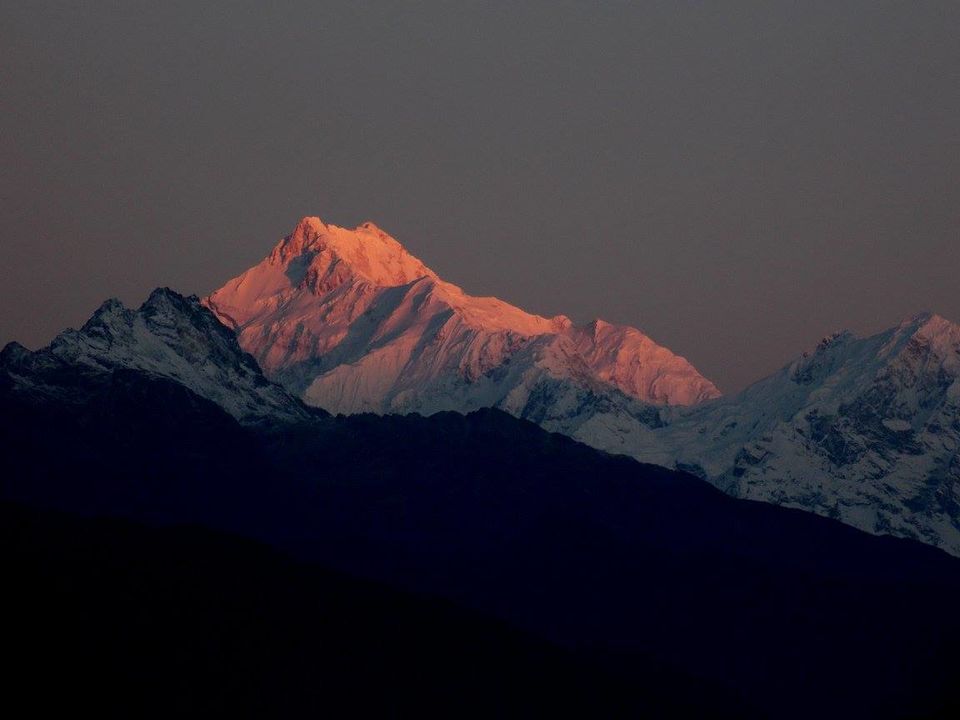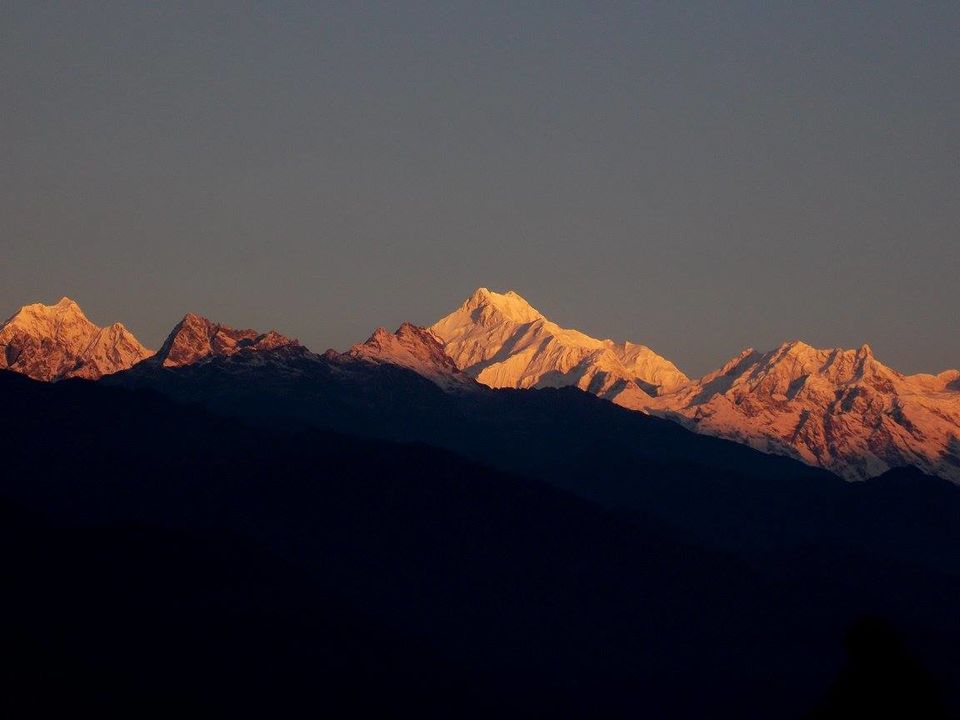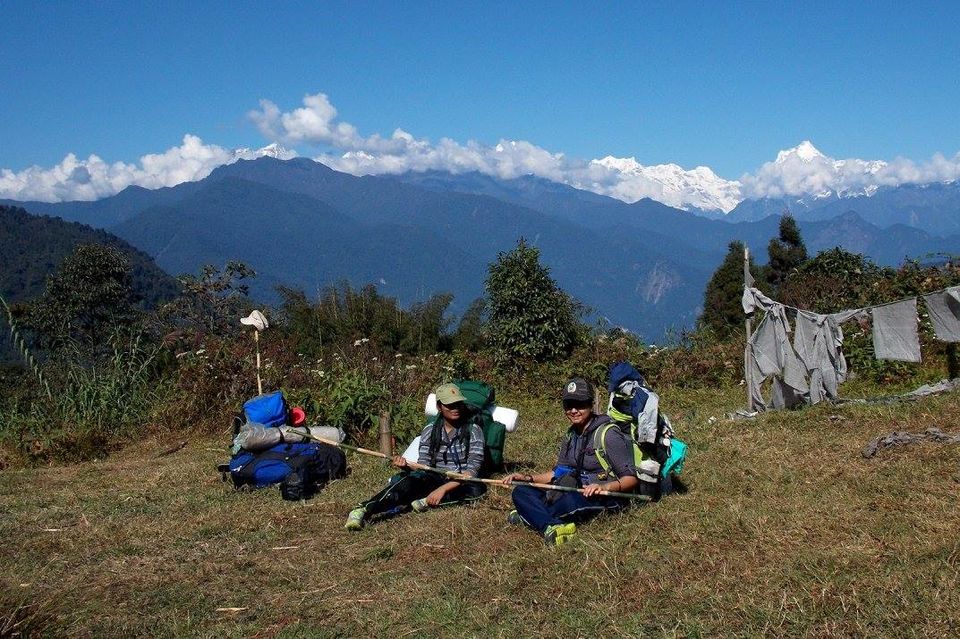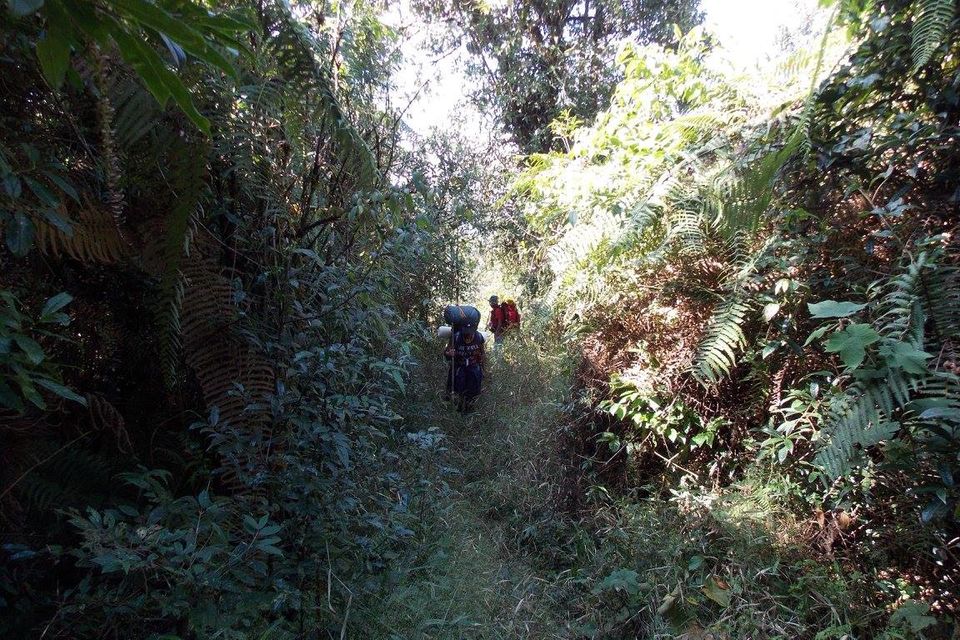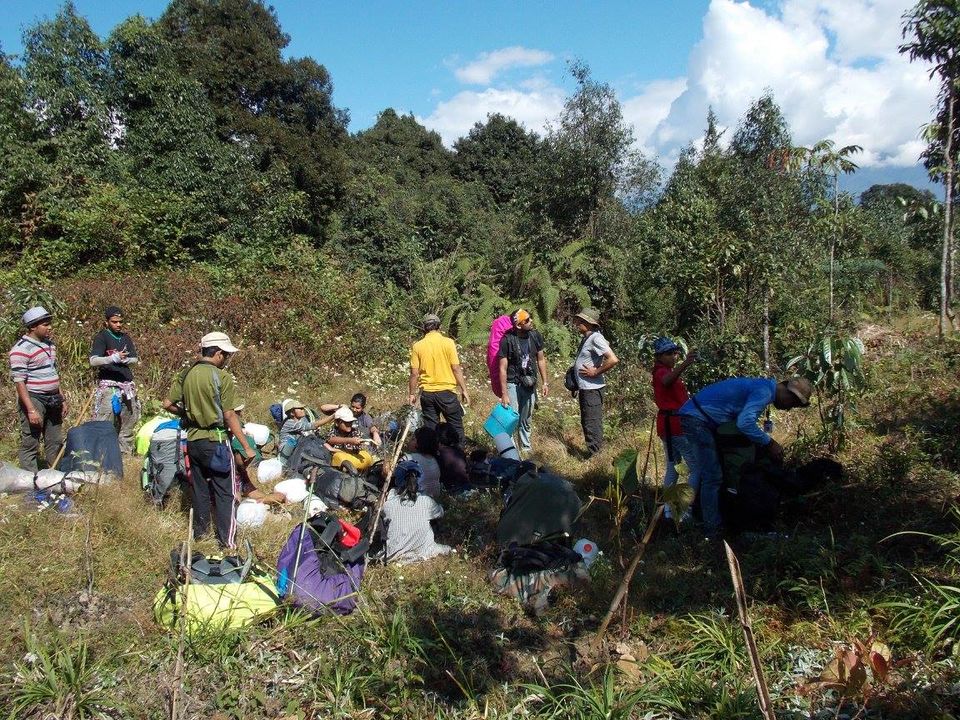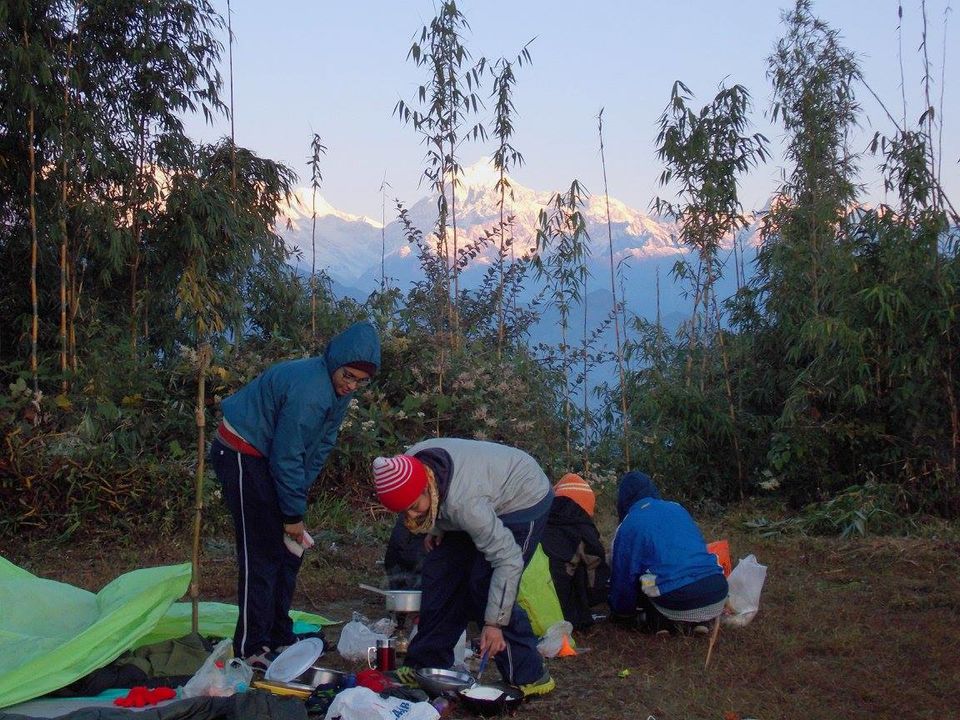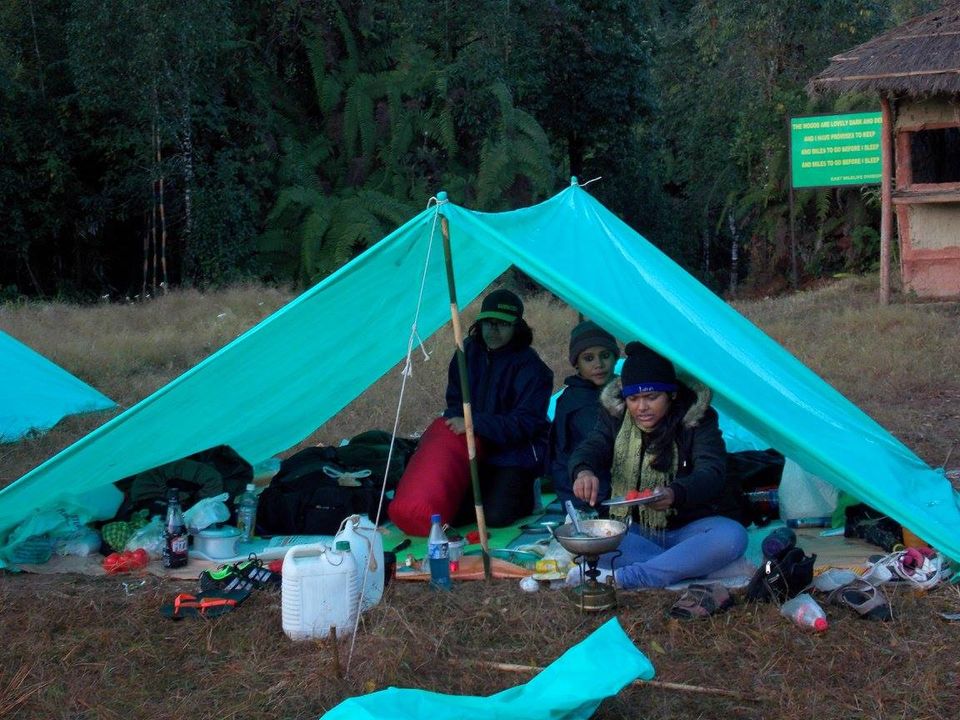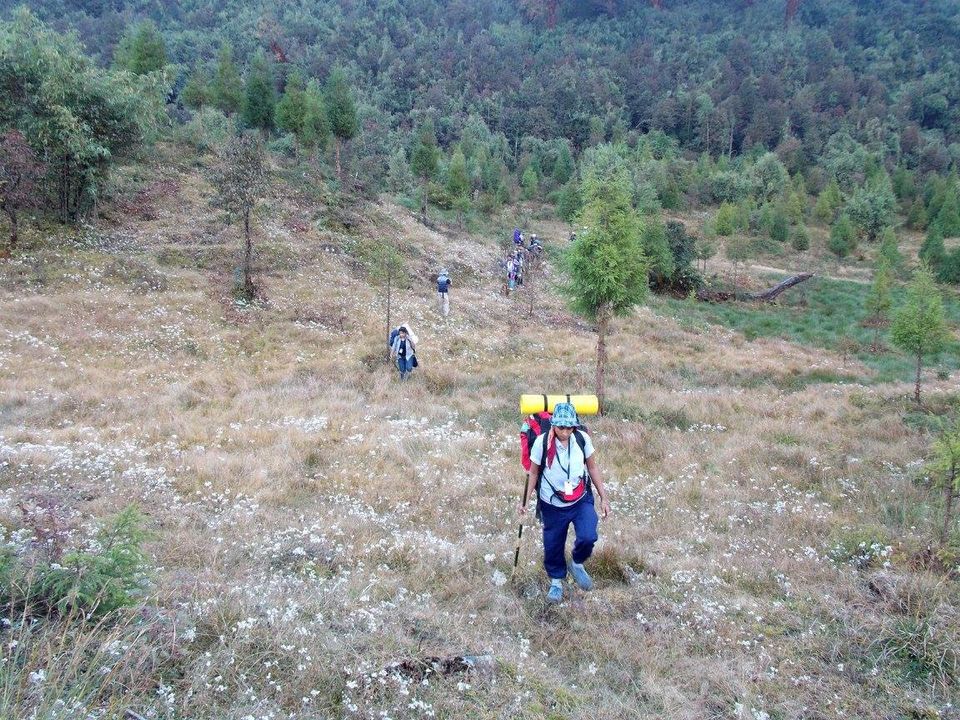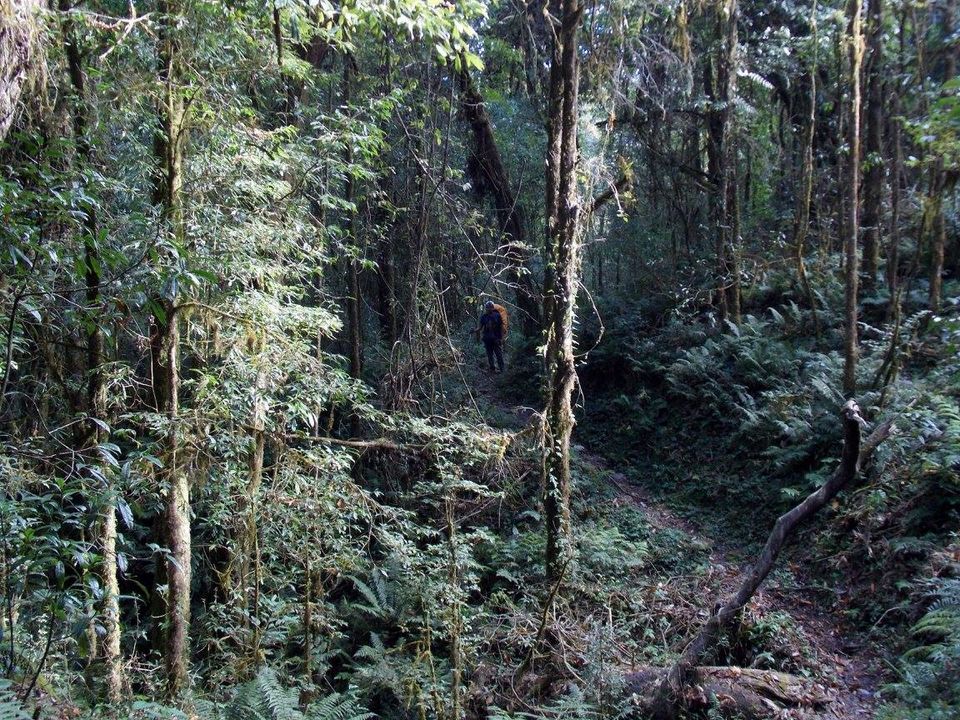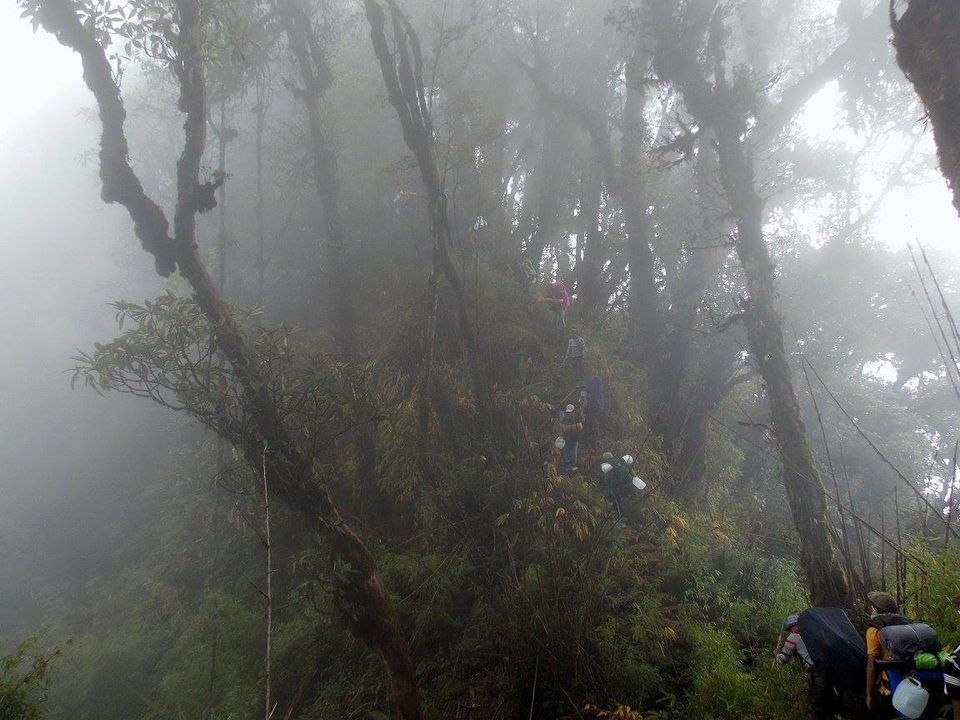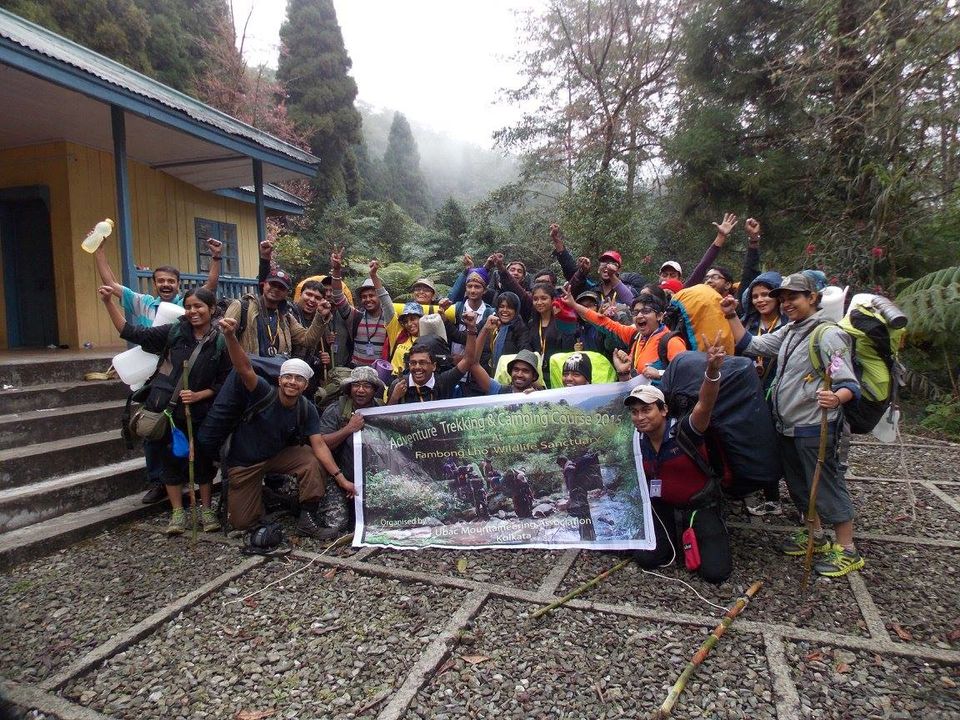 Fambong Lho Wildlife Sanctuary is situated in East Sikkim. A trekking programme through this mountainous jungle had been proposed months back, and I had jumped to the decision of going. The wildlife sanctuary is an extension of the Kanchenjunga National Park and houses a variety of species of flora and fauna. Anyway, I was looking much forward to a trek since it had been more than two years that I had set foot in the Himalayas.
I had heard that the duration of the trek would be four days, and the batch was an enthusiastic one. So I hoped for the best and started off from Kolkata with the rest on 30th of October, 2015. At New Jalpaiguri Station, we got divided into two groups, boarded two buses and headed towards a small village called Pangthang, where we were supposed to stay for the night. Our buses rounded up the hilly roads, via Gangtok, jolting us often in our seats. In the afternoon we finally halted in front of a display board which stated –'Welcome to Fambong Lho Wildlife Sanctuary'. Someone shouted inside our bus, 'Look look! There's a rainbow!'
That afternoon was just perfect. Sunlight was quickly fading away, emitting a pinkish glow. As we stood mesmerized at our campsite, the sky kissed the distant blue mountains and the rainbow was still etched across the sky, glowing with all its radiance; when we turned our heads, Kanchenjunga smiled amidst a cloudy haze.
And that was just the beginning!
In the night, we all snuggled into one big shelter and introduced ourselves. There were so many new people, and it was difficult to remember everyone's name in the beginning. Each had a different story to tell. However, we retired to the comfort of our sleeping bags soon, as the next day would be demanding, with loads of work and walking to do.
I woke up early in the morning as nature kept calling me, poised with all its seduction. I came out of the shelter with a torch, but soon had to switch it off. It was a moonlit night. The sky was pitch dark, studded with glittering galaxies and constellations all over, and you could clearly see the way. The borders of our camping ground were surrounded with the dark silhouettes of trees of the olden times, which looked over the vale as watchful protectors. As I turned my head around, Kanchenjunga lay quiet, glistening under the moon, sitting like a nesting dove. 
It was a clear night, without a single trace of cloud. And it was a cold, cold night, sending shivering sensations down the spine every now and then. The surrounding was chaste, pure, and you could feel the fresh, cold morning air filling your lungs, purifying you in and out.
Soon the campers awoke as dawn started descending upon us. The quiet of the night broke into a clamorous day as there started a lot of hustle and bustle. And then the magic began! The first rays of the sun gradually cast its wand on the gorgeous peaks of Kanchenjunga, reddening the tips. The red soon spread all over the range like splattered vermillion. The colour gradually started transcending into a golden hue. And soon, the mountains were transformed into a land of golden sunshine. However, the mesmerizing vista did not last long. With the sunrays gradually hovering on us from the East, we saw the peaks retaining their eternal white glow. The show was finally over.
That morning, we were supposed to walk uphill to a place called Golitar. There was a forest bungalow, though it would not have been sufficient to accommodate all of us. Also, we were part of a course, where instructors and campers alike, all were required to stay in shelters made of plastic sheets.
The path was not long. We started off a little late, and reached early. The trail was through a rich natural vegetation, that Sikkim is known for, consisting of numerous orchids, bamboos, ferns, primula, coniferous trees and much more. The route was filled with the continuous chirp of crickets and occasional tweets of unfamiliar birds. The moist atmosphere allowed for the growth of gigantic ferns all over. Moss hung over the huge, ancient trunks of trees that drooped its branches down over the narrow, meandering paths, forming canopies of foliage here and there.
Golitar's bungalow was in a pretty location. The first thing to catch my eyes was the bottle green display board with Frost's words scribbled on it,
'The woods are lovely, dark and deep,
But I have promises to keep,
And miles to go before I sleep,
And miles to go before I sleep.'
Well, yes. We surely did have miles to go before we ultimately parted ways. But instead of thinking about what was going to be, I looked at the present. The present was exciting. The present was slipping away, second by second, even though I wished hard that there were some more to each day. I wished to live in the moment, not quite thinking about the 'miles to go', but the time already spent together. The seconds we were spending together were the moments when each of us was making memories.
The next morning in Golitar again greeted us with the dazzling panoramic view of Kanchenjunga. Along with it dawned a reminder – our already slow team had a long (long with a lot of 'o's in it) walk to undertake to reach the next halt –Siddhi Chowk. The already seven hours' journey might just take a lot more time, as a few campers were facing difficulties while walking up or downhill. The day seemed a little long.
We had started off early, did not take much breaks. But in the few halts that we had indulged ourselves into, our local guides kept reminding us that we were not even halfway through.
The fragrance of the wild lingered throughout. The jungle increasingly unfurled its vast reservoir of splendour as we gradually exposed ourselves deeper into its tender hands. At one such point, we abruptly reached a watchtower, took a long break, hungrily gulped down whatever food was remaining, and then started off once more.
This next stretch of walk, all of a sudden, became more interesting. The soil abruptly became very soft. The path took a steep descent and I could hear frequent thumps and giggles as people ahead slipped and fell on the way. Then there came a vertically poised log on the way on which steps had been cut. We sort of climbed down on all fours. The path again took us a little uphill, and before I could realize I found myself on the top of a ridge.
The sky randomly became gloomy. Clouds started floating in. The trees all around us were enfolded by the haze and the weather became chilly. Then I could see a flight of rock-cut stairs; that too, really steep ones. From behind, I also saw tiny specks of pink, blue or green rucksacks, which seemed to grow two legs each (no heads could be seen as the towering rucksacks covered people's heads), crawling steadily upwards. Gradually, the first person moved beyond the point of identification as he was completely engulfed by the clouds around. Following him, one by one, we all gradually crept into the clouds and I was rejuvenated once again.
It was past afternoon that we reached Siddhi Chowk, a vast meadow covered with flowing yellow grass and countless flecks of white flowers. Evening soon descended upon us as we worked upon making a common shelter – the purpose was to stay together for the night, as well as sit together to cook. In the beginning it became a chaos, with people huddling all over a tiny space. But as everyone settled in their places, it became less chaotic and more of fun. That night was also supposed to be the night of a grand feast. Every group kept utensils full of their food on the ground. There was a display of a variety of food items, ranging from parathas and dried-fish curry to desserts. That night, as per the tradition set by the previous nights, supper was amazing. Who could ever imagine in her/his wildest dreams that a few days of hardship on the mountains can produce such brilliant chefs?
The final day soon approached. We walked downhill towards Tumin. The clouds accompanied us throughout the way, drenching us a little now and then. The strong smell of the wild was roused with greater vigour. Everything around was glistening green. The soaked path emitted petrichor. Tiny droplets hung from thin, dry branches, reflecting their surroundings in their minute crystal like, vase-shaped frames...
Tumin's forest rest house soon loomed in the distance. A tiny wooden bungalow, a broad balcony and two rooms, Tumin seemed to be a perfect weekend getaway. Our campfire happened on the scheduled time. Good food, good company, chilly weather, and a star-studded sky – the last night could not have been better. Some of us had preferred to sleep in the balcony. Till late in the night a few of us lay awake, singing spontaneously until our eyes could restrain sleep no more.
Next morning we walked a little more to reach the nearest road head, where our two buses were waiting. The last day it was. My mind was a little heavy. The past few days had been enthralling. And everything was coming to an imminent end. Next time, even if I come, the exact same people won't be there. The route might change as well.
The most difficult part, now, was to return. Each hike tends to mould a person a little differently. One always learns something new. Some things within are bound to change. And ultimately, you, as if like a misfit piece in a puzzle, do not quite fit into your own world after coming back from the mountains. Even when you are finally back into reality, your mind just trails off to the serenity left behind. You cannot concentrate on the present, you keep pondering about the past. And the fun part is that it is this set of imageries that refuse to let go of your mind, which presses you to go back to the wilderness again and again; which makes you plan your next trek!