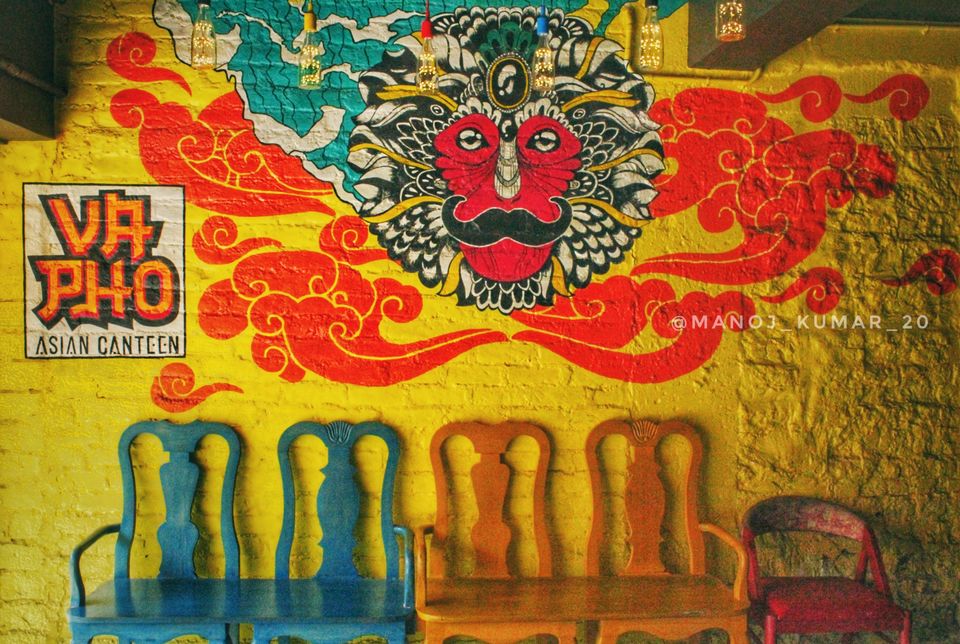 Besides multitraditional and modish cuisines in town va-pho takes a special place in the hearts of a people by its quirky perspectives. You will easily lose yourself once you get here  and that's the warning.!
                  Va-pho has been playing a vital role in serving an authentic food to the audience for more than two years. People find it enthralling to respite, gaze and finally to taste those flavour treats. It's ambience is undoubtedly the reason making it gem worth spending time here. They expertise in serving classic pan-asian cuisine. You will hesitate to hang back once you explore the va-pho menuboard, from blue moon (mocktail) to droolworthy seafood platter as you can experience every detail artistry on your very own plate. Since these dishes are from the hands renowned culinarians they know how to provide a terrific sense of taste for all. Initially there wasn't much customer to va-pho, as people didn't feel welcoming at first. Moreover, it is a seemed bit strange in town then within a year it wins the crowd.
          Apart from the smoking savouries va-pho has some cool games to show off for the outsiders. This uniqueness in va-pho makes us believe it's more than a restaurant. So before making your way back take a time to explore the architecture, monuments and those creepy murals, enjoy them and embrace them.