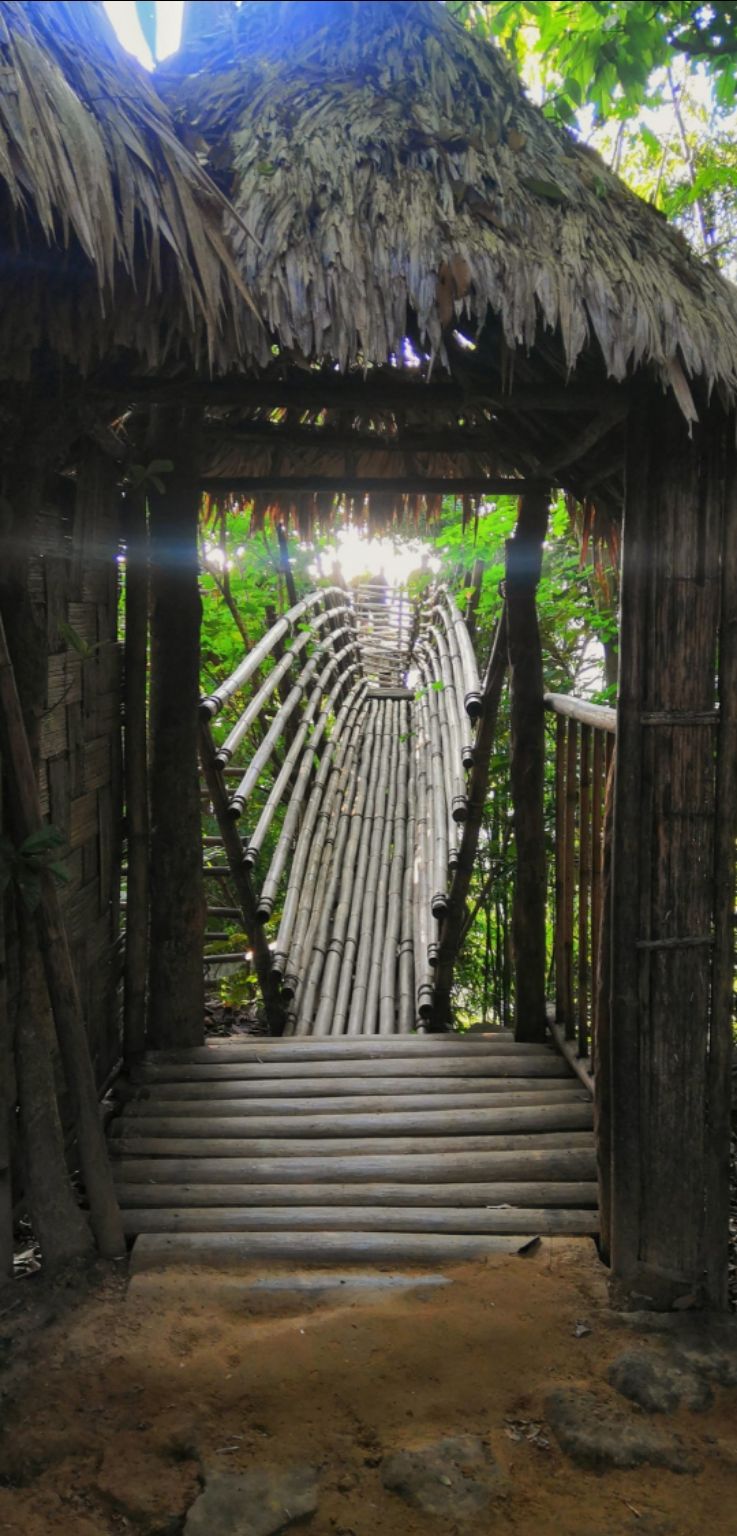 Mawlynnong the cleanest village in asia
Houses there are mostly made up of bamboo,beatle nut wood, thatch roof, etc
All the houses are elevated because of the uneven topography.
The people there are so friend they are mostly of khasi tribe.
There's a view point of bangladesh near to mawlynnong which is entirely made up of bamboo.
Very famous root bridge is also just 15mins from mawlynnong.
Mawlynnong people are also in process of making their own root bridge in their village itself u can explore it by urself.
The village have so much more to explore wake up early morning n roam even were the roads doesn't lead u.
P. S if ur a coffee lover like me dont forget to take ur own ready made coffee packets😌