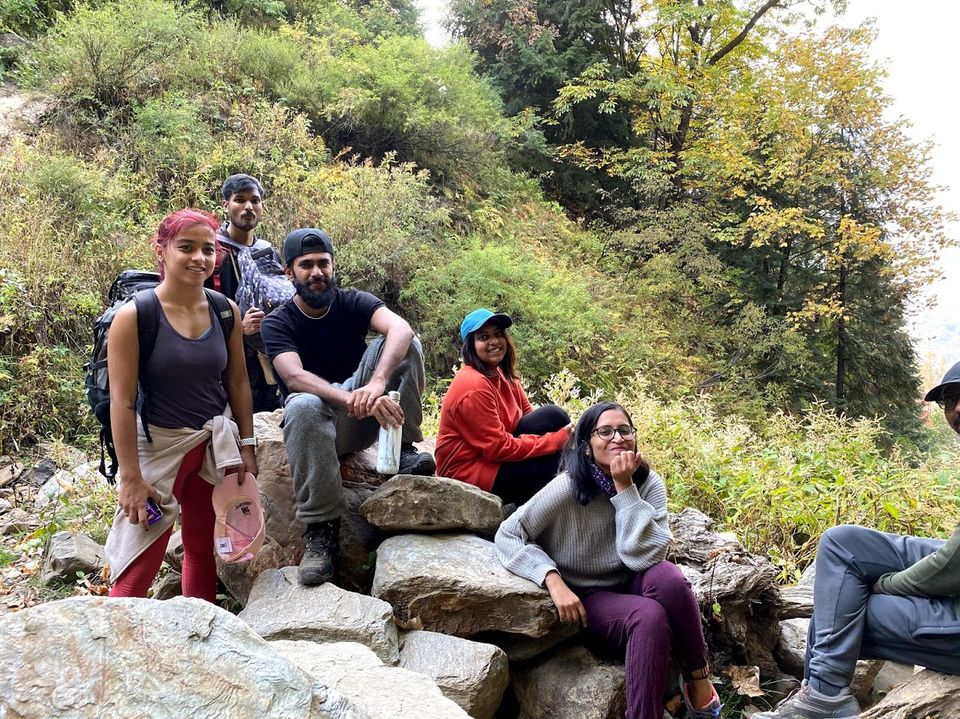 The Bhrigu Lake trek is classified as a trek of moderate difficulty. You start from an altitude of 8,530 ft at Gulaba and you reach the highest point of the trek at 14,009 ft. This means you gain around 5,480 ft over just two days of trekking. This can make the trek quite demanding. The most preferable time to go on the trek is from June-September. At other times, it can be snowy. Source: indiahikes.com
There were 8 of us from the hostel who decided to go to this trek. And we decided to do this in 2 days, including the descend. And since the weather is cold, we stuffed up warm clothes in our backpacks. Also rains over here are unpredictable, so we kept rain-covers for our bags. Other essentials like drinking water, energy bars, sunglasses, socks, extra pair of clothes, sunscreen, sanitizers, etc. were kept. Now let's start the trek.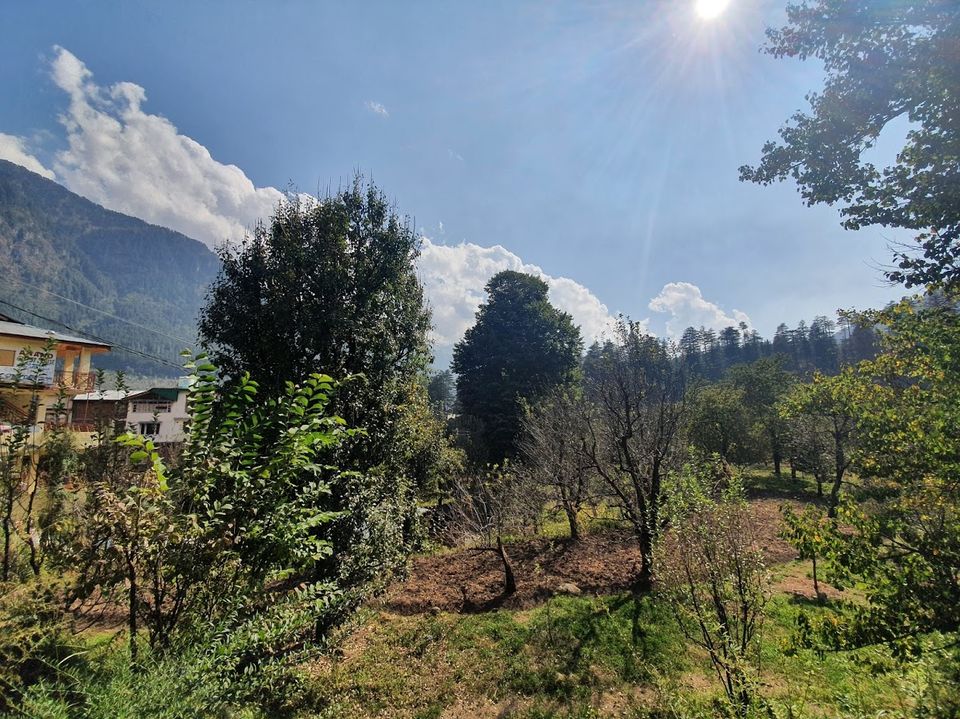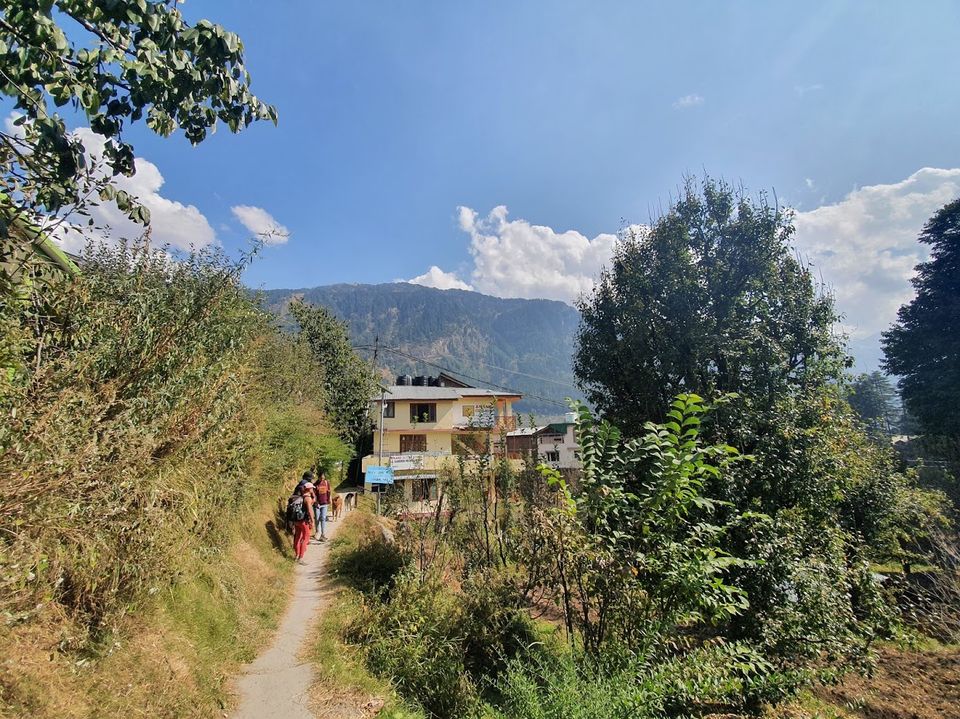 From our hostel, we walked to Himalayan Frontiers Adventure Camps. These guys are going to take us up, we have 2 guides with us, and the tents and food would be arranged by them on the base camp. They're charging Rs. 4500 per person for the whole trek. Firstly, they took us from Manali to Gulabo, the starting point of the trek. They took us in a mini-bus that took about an hour to reach.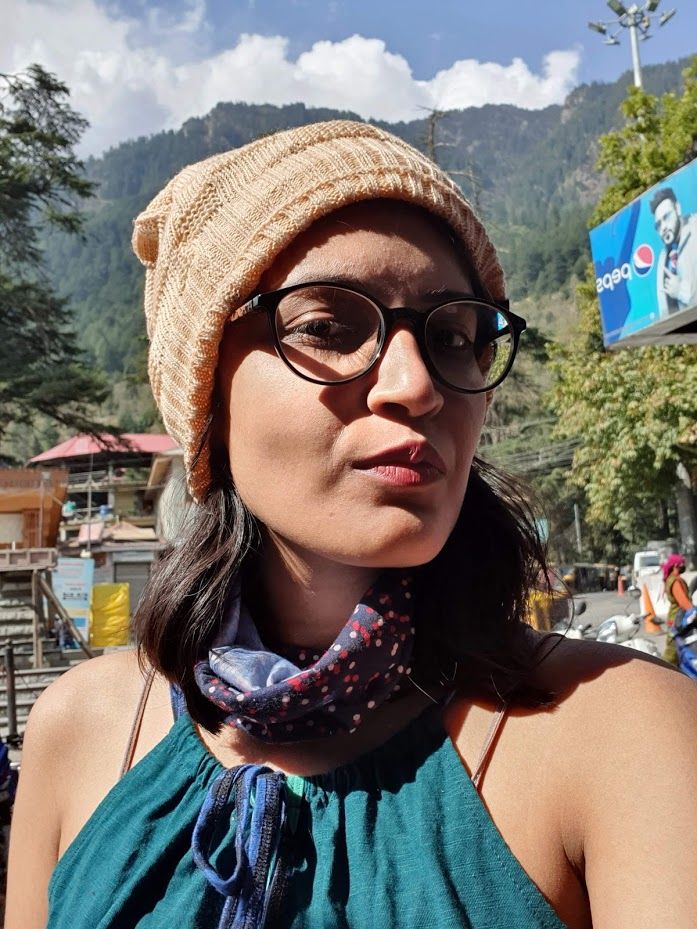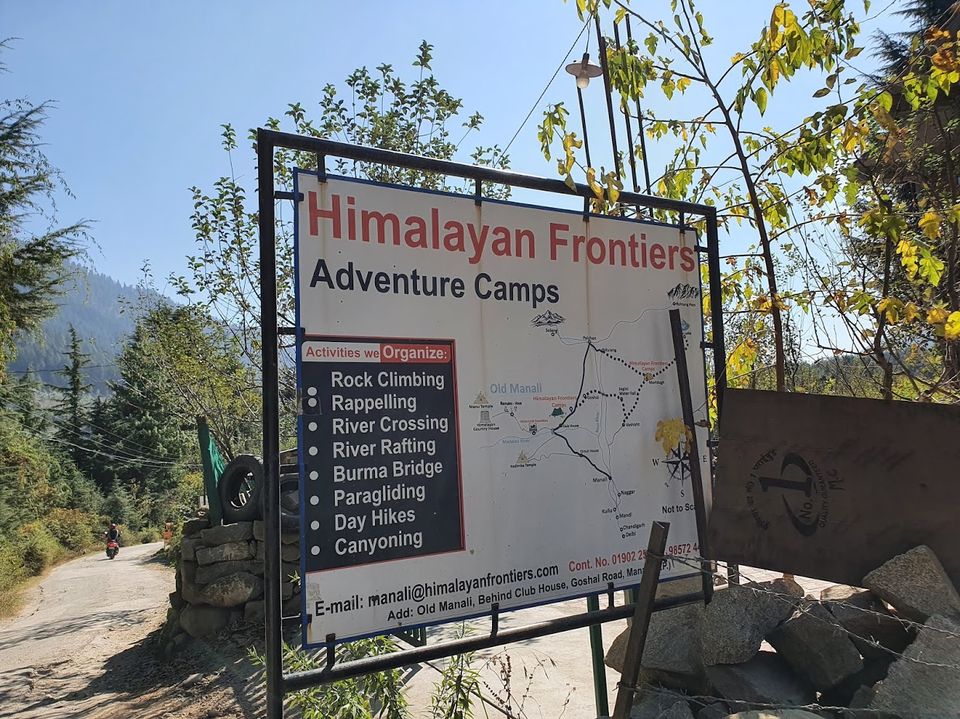 The Actual Ascend
Once you set off from Manali, you won't find any electricity on the whole trek. Even network connectivity is very weak, and rarely available. From Gulabo, it took us 3-3.5 hours to reach the base camp village. The initial ascend is quite steep, but after about 40% is over, you'll get planes that aren't very steep. There were also some mini-waterfalls on the way. But if you're lucky to find some greenery, the scenes would be worth it.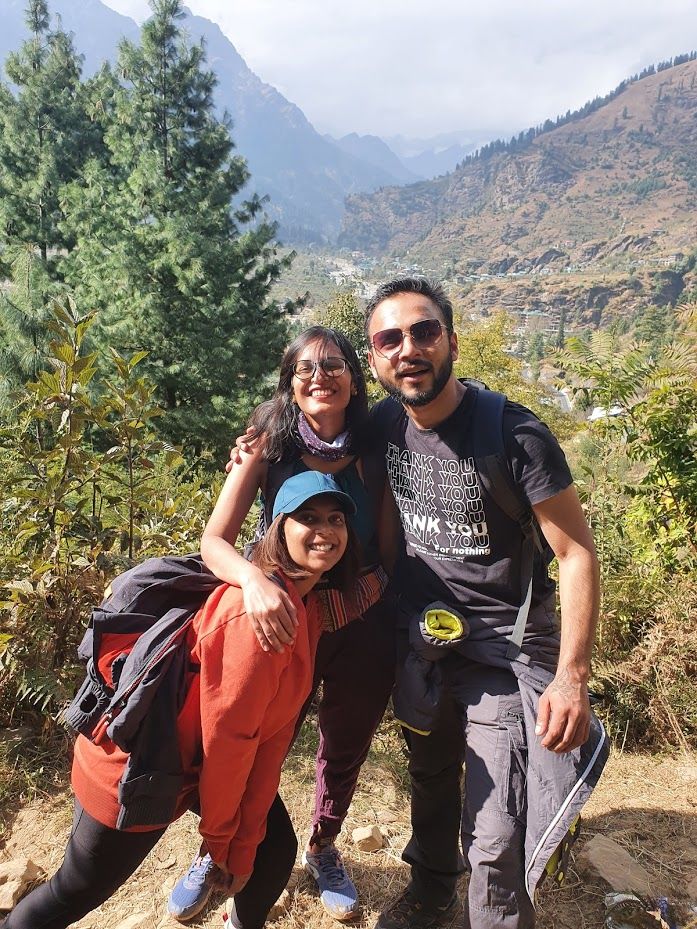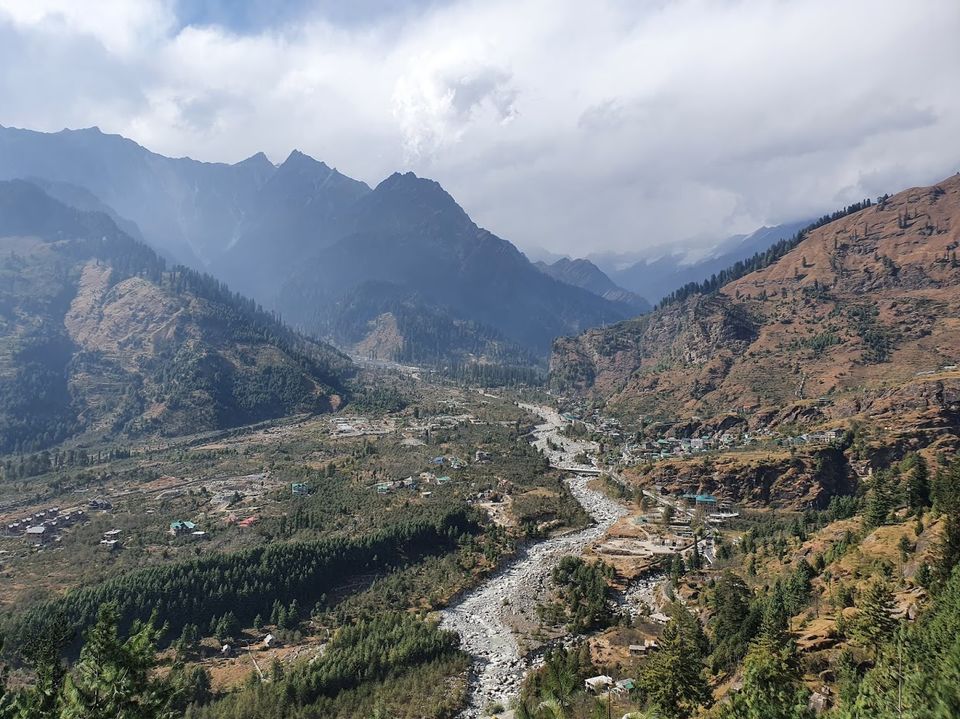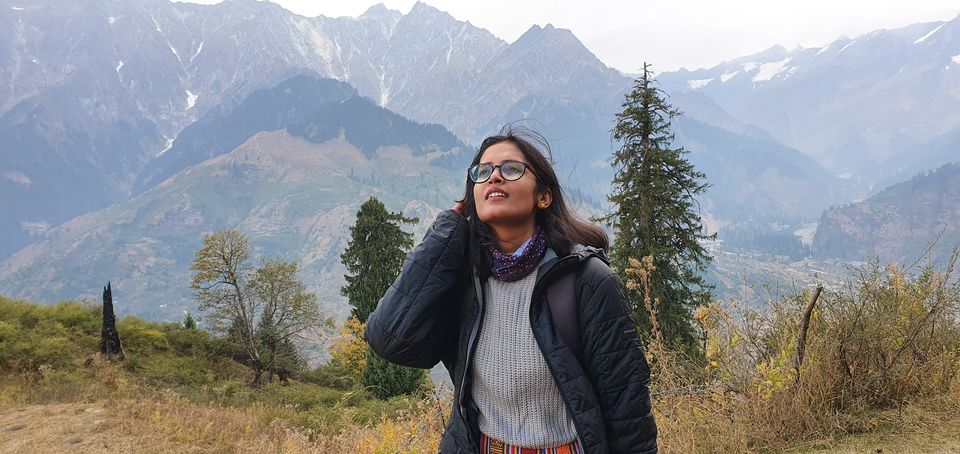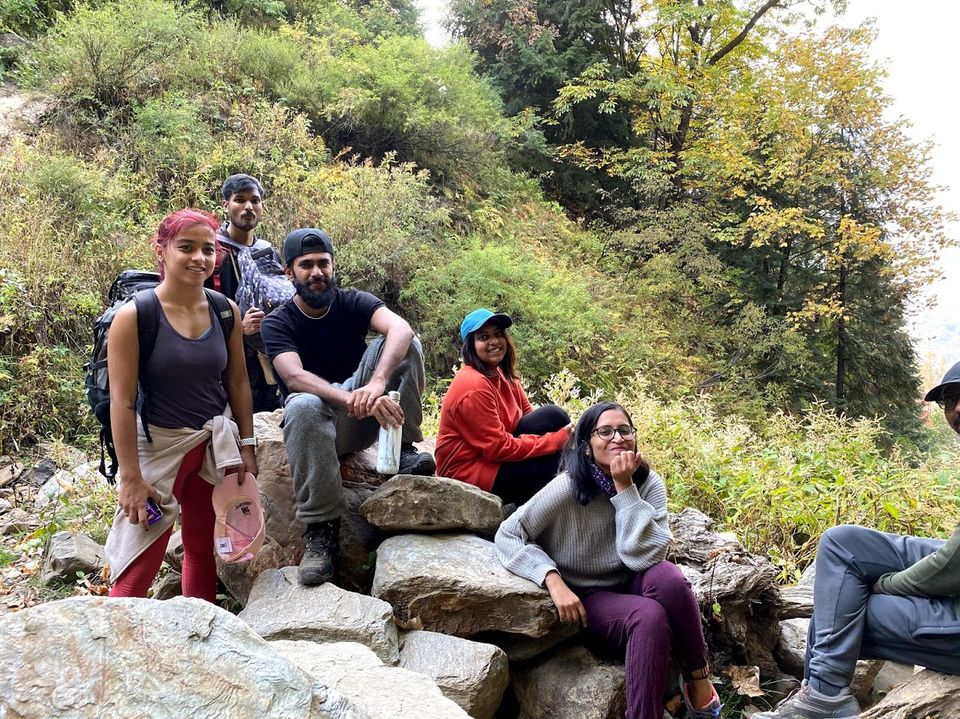 At the Base Camp Village
We reached the base camp village at around 5, and the tents were beautifully set up for us. The cooks served us tea with marie biscuits, and much needed maggi. After we changed and freshened up, we set around the bonfire they had set up, while having tasty monchow soup. After a while we had dinner, and sat around the bonfire for absorbing heat in the cold weather. While on a trek, you should avoid drinks when you have to climb up the next day, so none of us had drinks that day.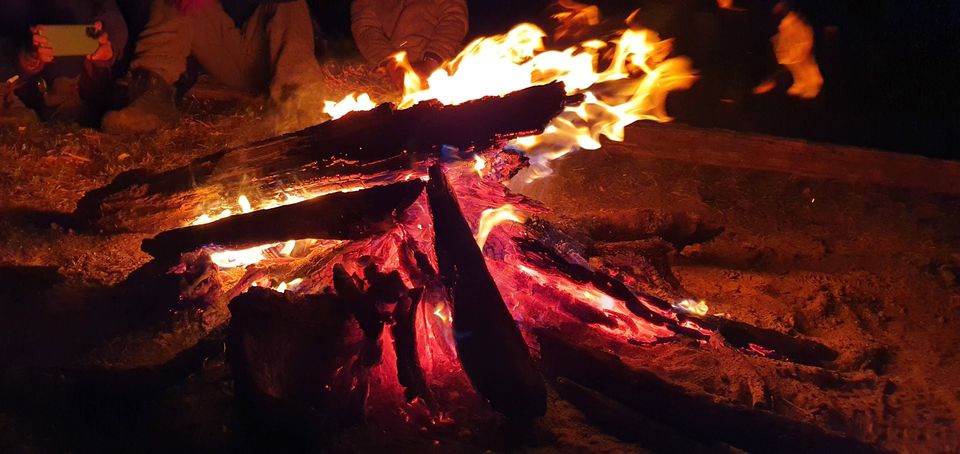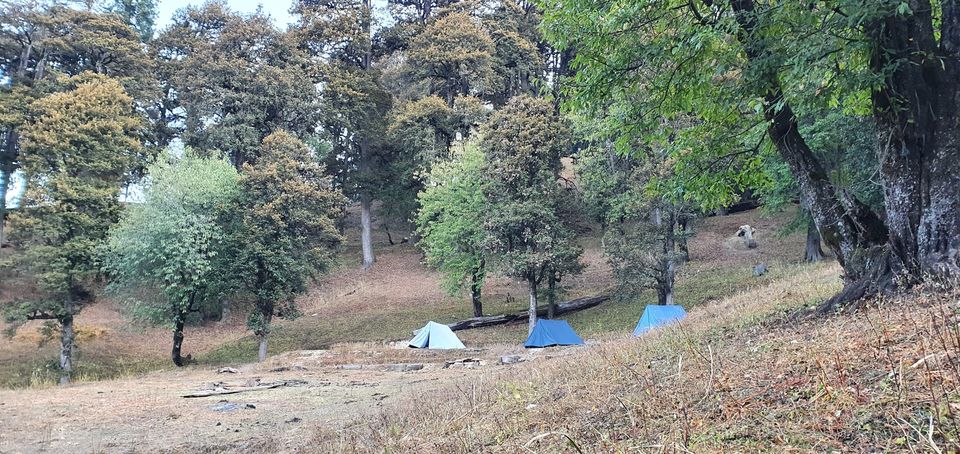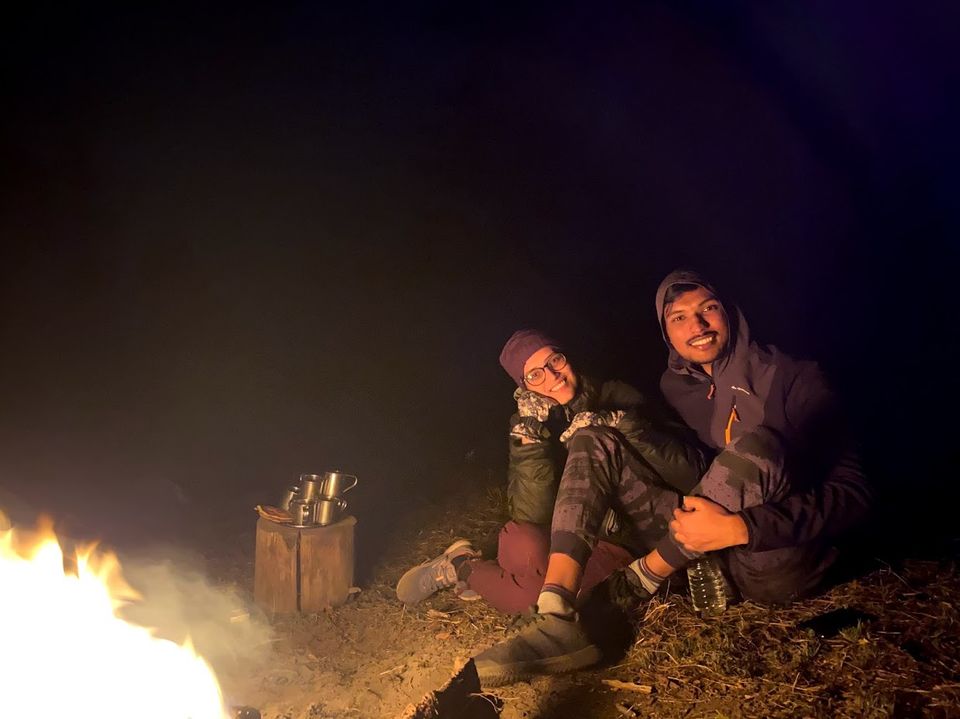 If our speed is good, we'll have to climb for 8 hours to reach Brighu Lake, and 4 hours of descend back to our campsite. We'll leave early morning tomorrow. It's going to be a long day, so we're all sleeping early today.
This is an article in my series 'Workation 2020', which is a 16-Day post-lockdown trip to Himachal. Follow me to live the whole experience along. Check out the posts and story highlights of this trip on Instagram at my handle @divyagolyan!