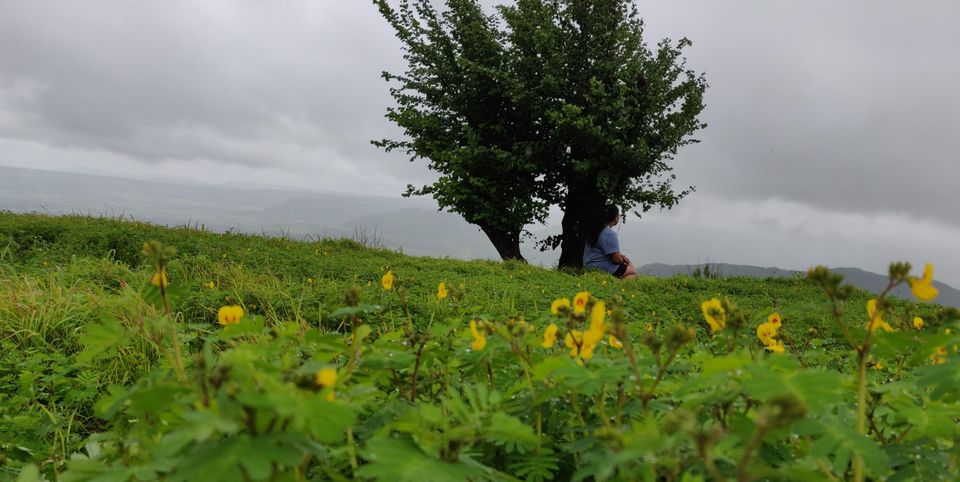 I visited maharashtra this August(2019) for my birthday. While watching all the news on TV our feet didn't fumble once and we landed in Mumbai.  My title would seem fair as the entire journey gets unfold! 🤫
Mumbai is always special the drops of rain constantly wetting our face but I was enjoying 🤩
Day 1  Early morning we started from Mumbai (Mumbai to pune around 148km) we planned to hit Lavasa city (around 50 kms from pune). Lavasa is a private, planned city based on the Italian Town Portofino. So the journey definitely witnessed the damped roads or no roads (only mud) on the way but the journey also observes some colossal greenery, some wonderful views! The network would be off and on so have to depend on the locals a lot.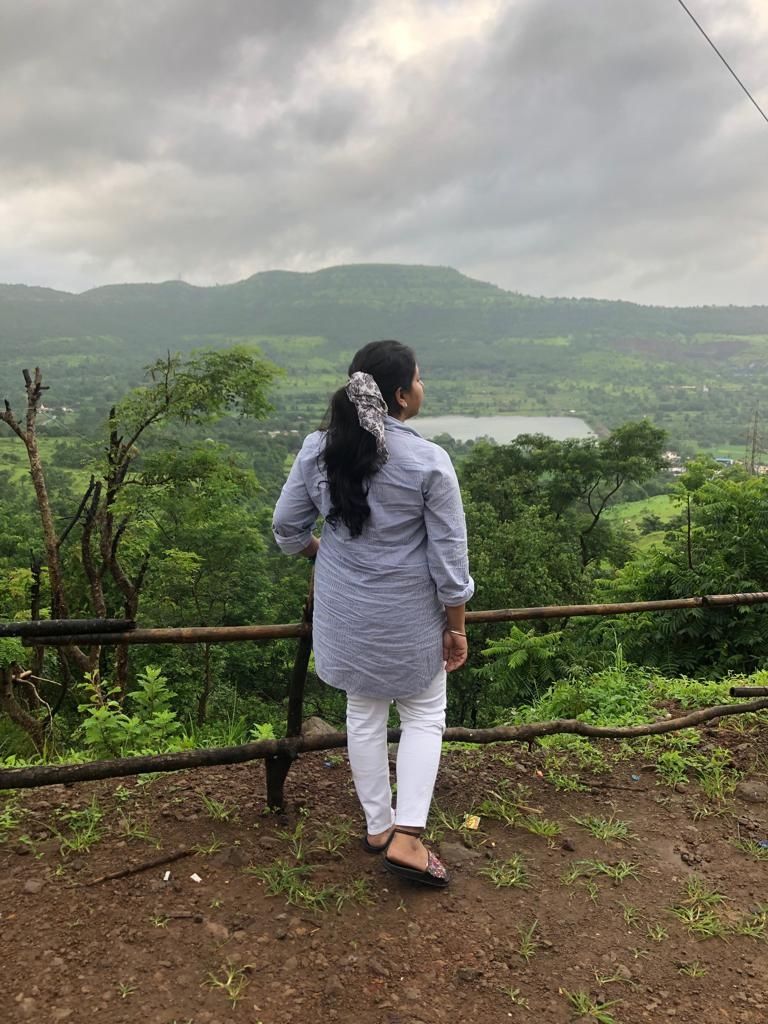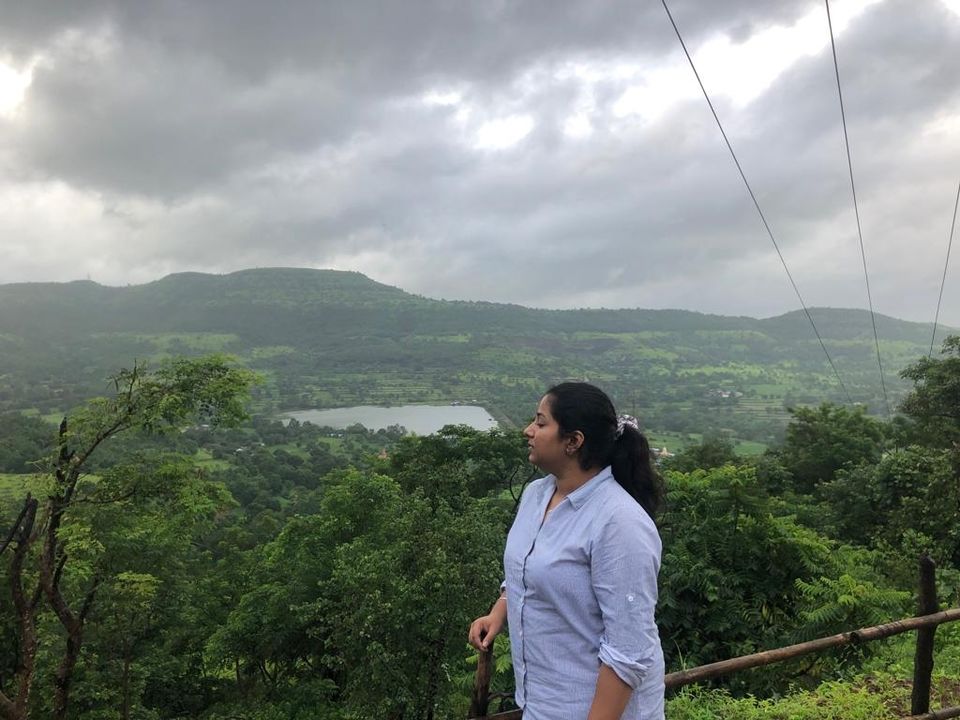 In between the journey you will experience a beautiful dam OK honestly this view took my breath away for a minute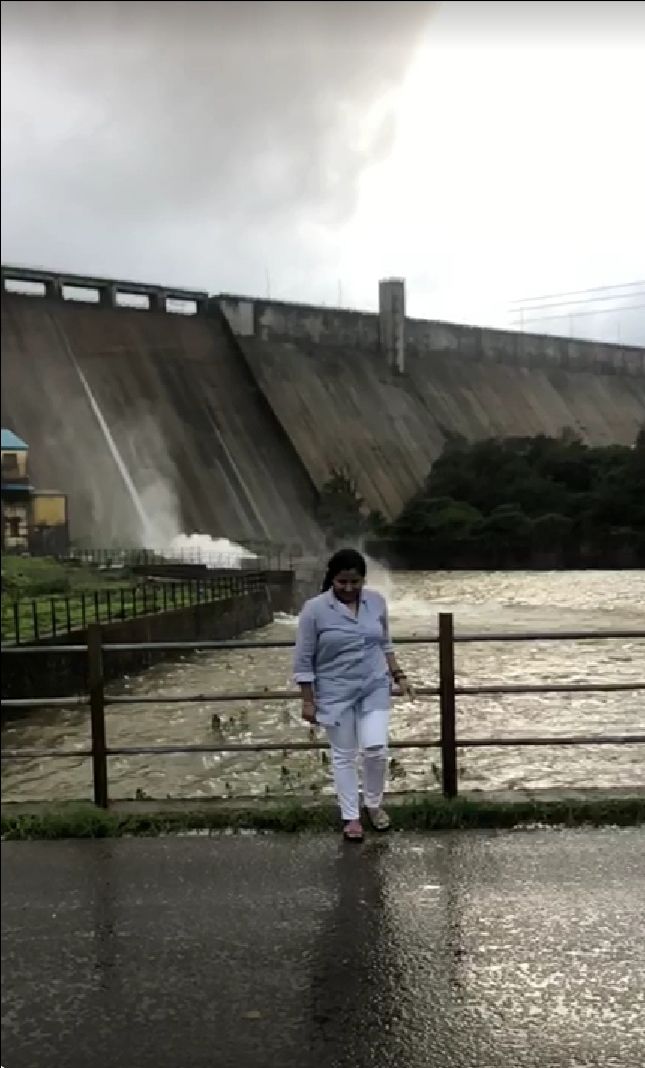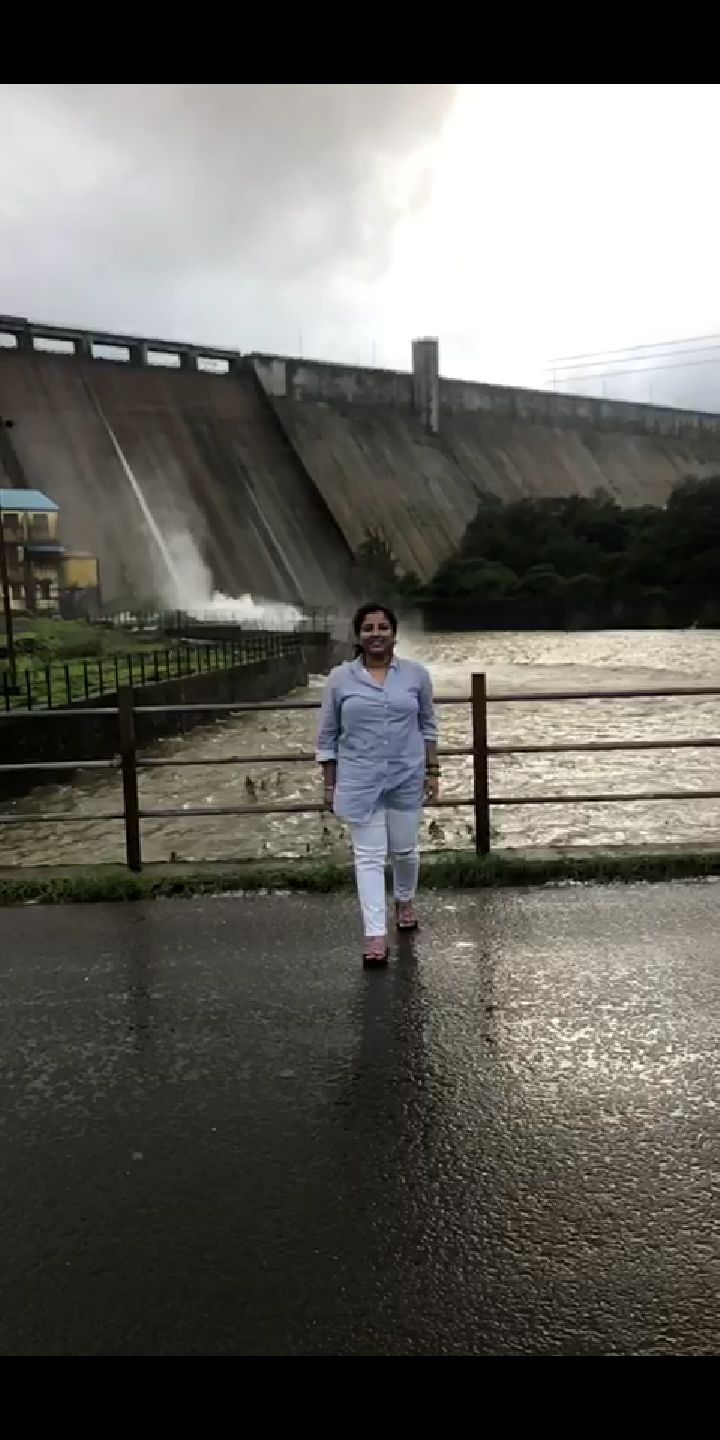 And once anybody would see this view they would surely agree with me! By the time we reached Lavasa city it was dark and continously raining, at the entrance we got a ticket of Rs 500( which was valid for 15 days). By reaching lavasa we have to struggle a bit as there is no proper mentioning of roads or landmarks and at times your Google map behaves like the step mother of Cinderella (always annoying😒😡) our stay was booked through Airbnb (anyone visiting this place please book your stay prior). We stayed at the place which was surrounded by buildings which were abandoned (as the reason for which lavasa was built didn't turn out to be that successful, so you won't find much population over there) so it kinda giving a horror feel😥😥.
Day  2 we explored the city since it is based on  Italian architect, it promises to give a phenomenal photoshoot and the weather just add to its beauty. 😍😍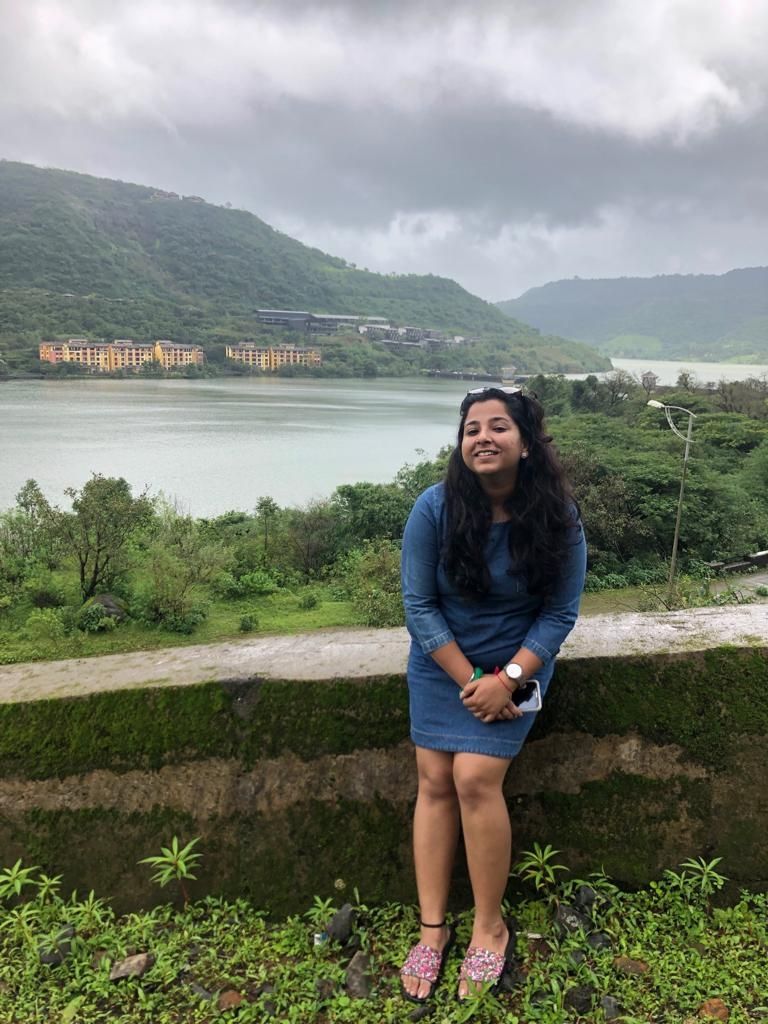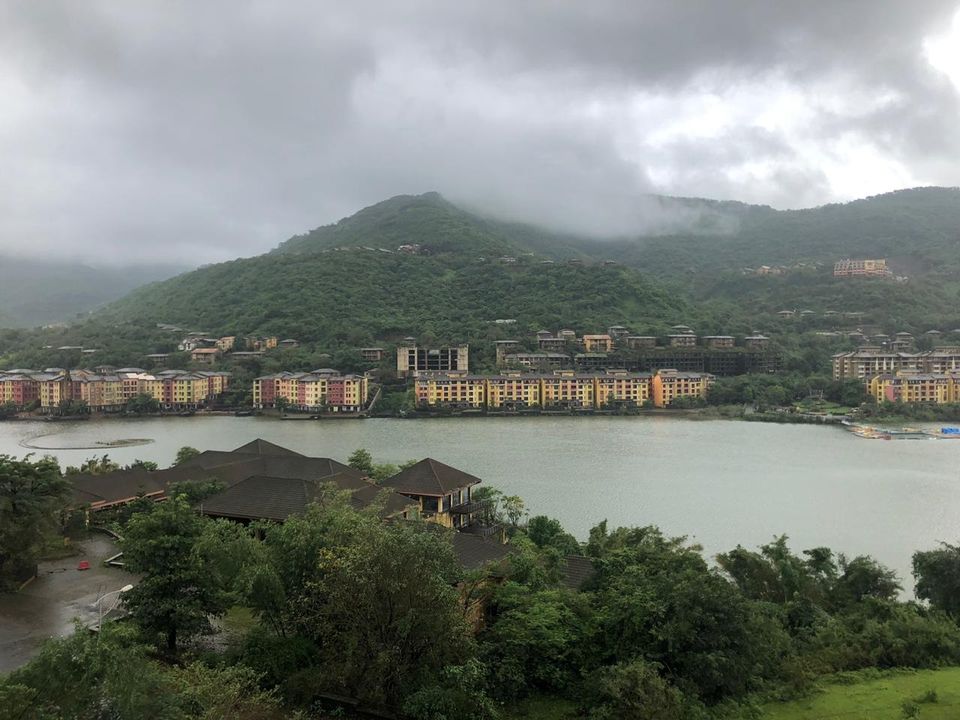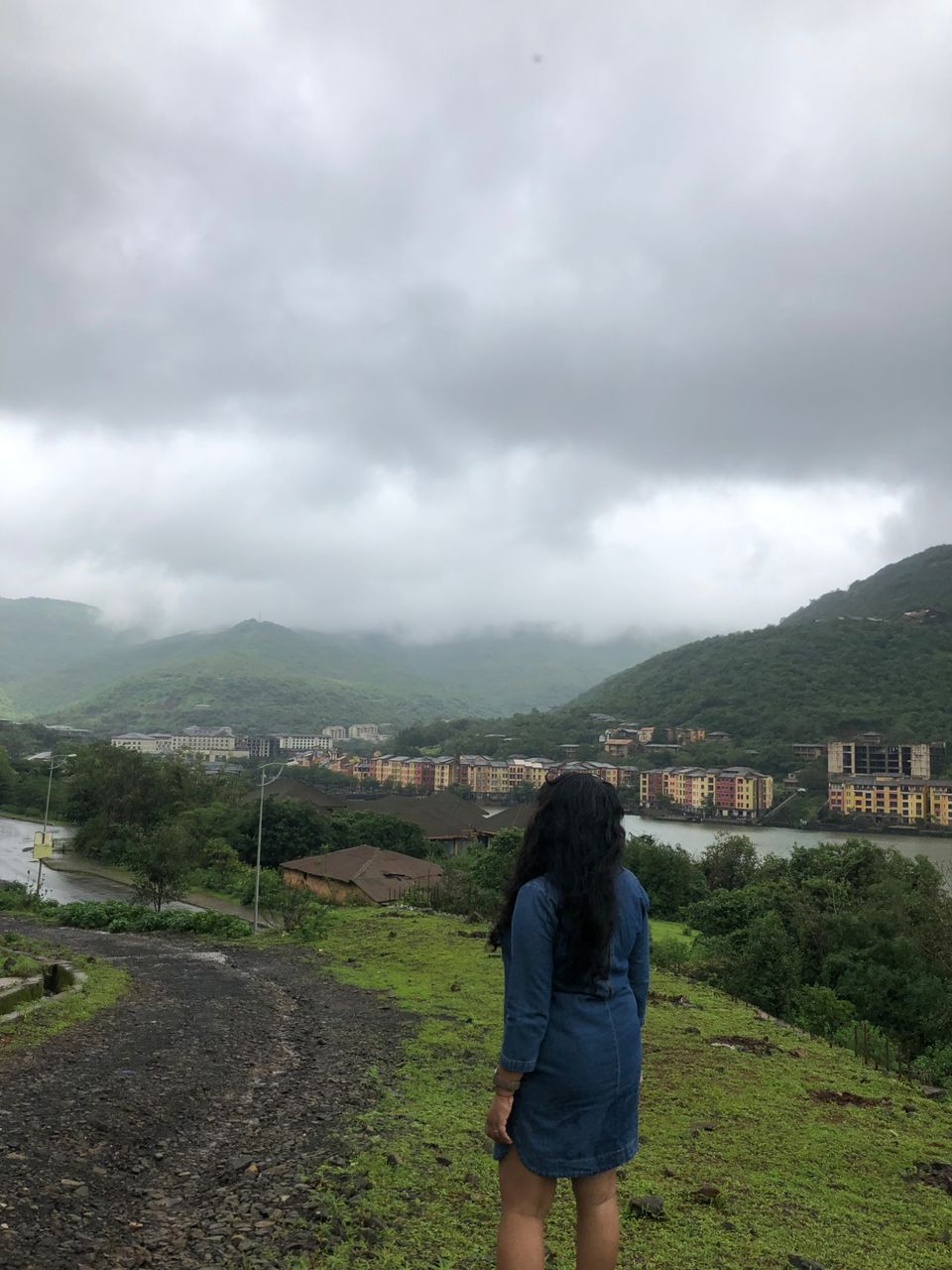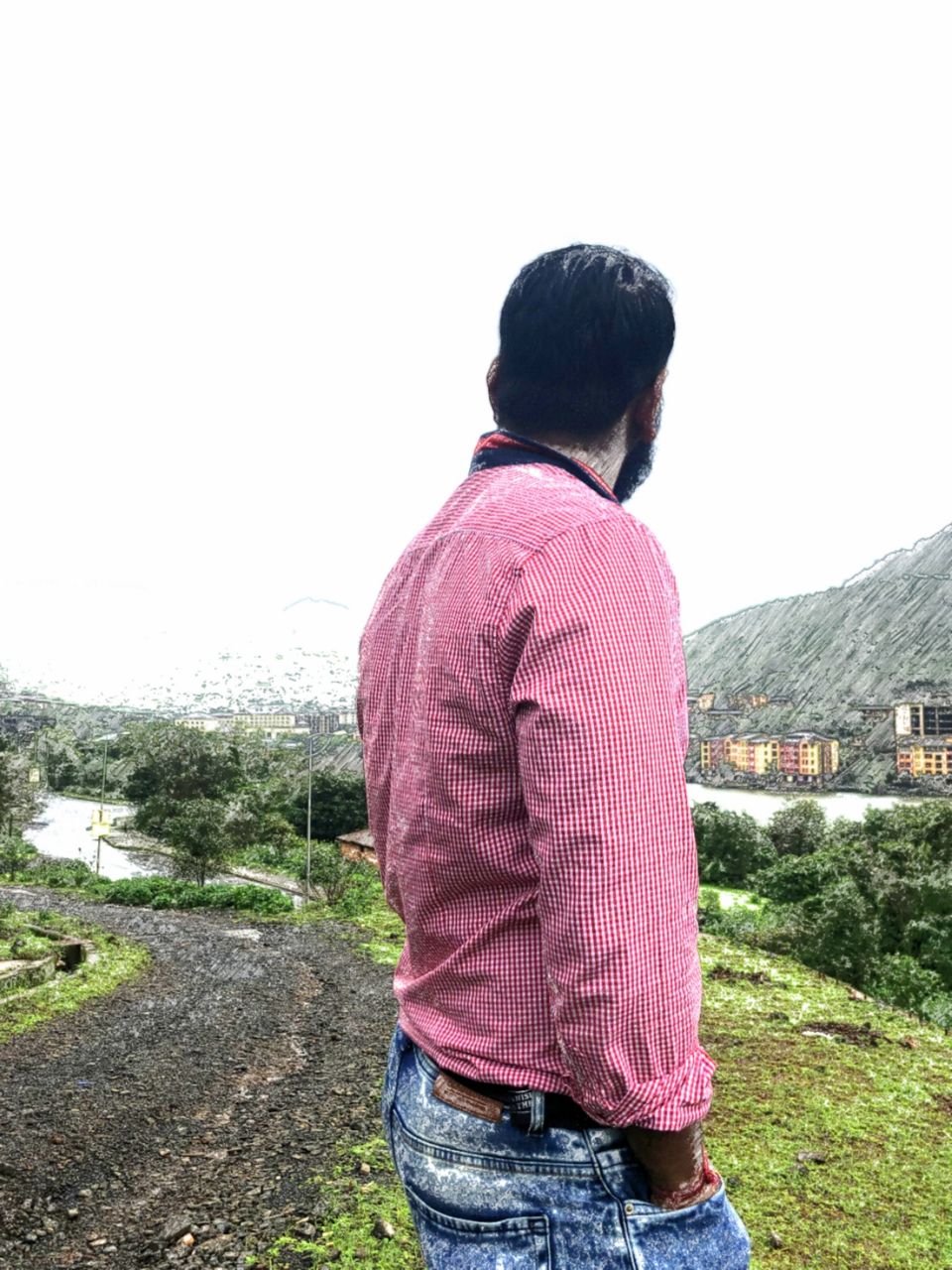 After the photoshoot and breakfast we left for the next stop in our voyage The Kass plateau (around 180 kms from lavasa) also known as kaas pathar, we reached Kaas by Satara (kaas is around 25kms from Satara city) and yes thanks to News channel that what we were predicting was not true. As according to the news satara has been in a very bad condition due to heavy rainfall but all this is not true. Kaas is my favourite destination in this whole journey as it is located at the top so less commercialised, one thing which draw our attention was that it was PITCH BLACK. We had booked our stay in a resort (not luxurious one but fulgurous one). Its the Resort Dongarmatha Agro Tourism(located at the kaas pathar Road), charges not much though but hospitality services were wow! The people were very polite and were ready to cook whatever we were craving for but according to their suggestion we tried chicken malwani  and kohlapuri 😋😋and I assure you that was best  maharashtian cuisine I have eaten! I still feel like going back there as the chicken malwani I had there I couldn't find it anywhere. Since kaas is at a great height the night was chilly along with dark, and the surroundings were covered by moving clouds. At night one can see that  the entire view vanishes with clouds and then comes back like god also knows some magic tricks 😍😍
Day 3 Exploring kaas we decided to go for a walk in the morning and thank god for that coz if we didn't we would have missed this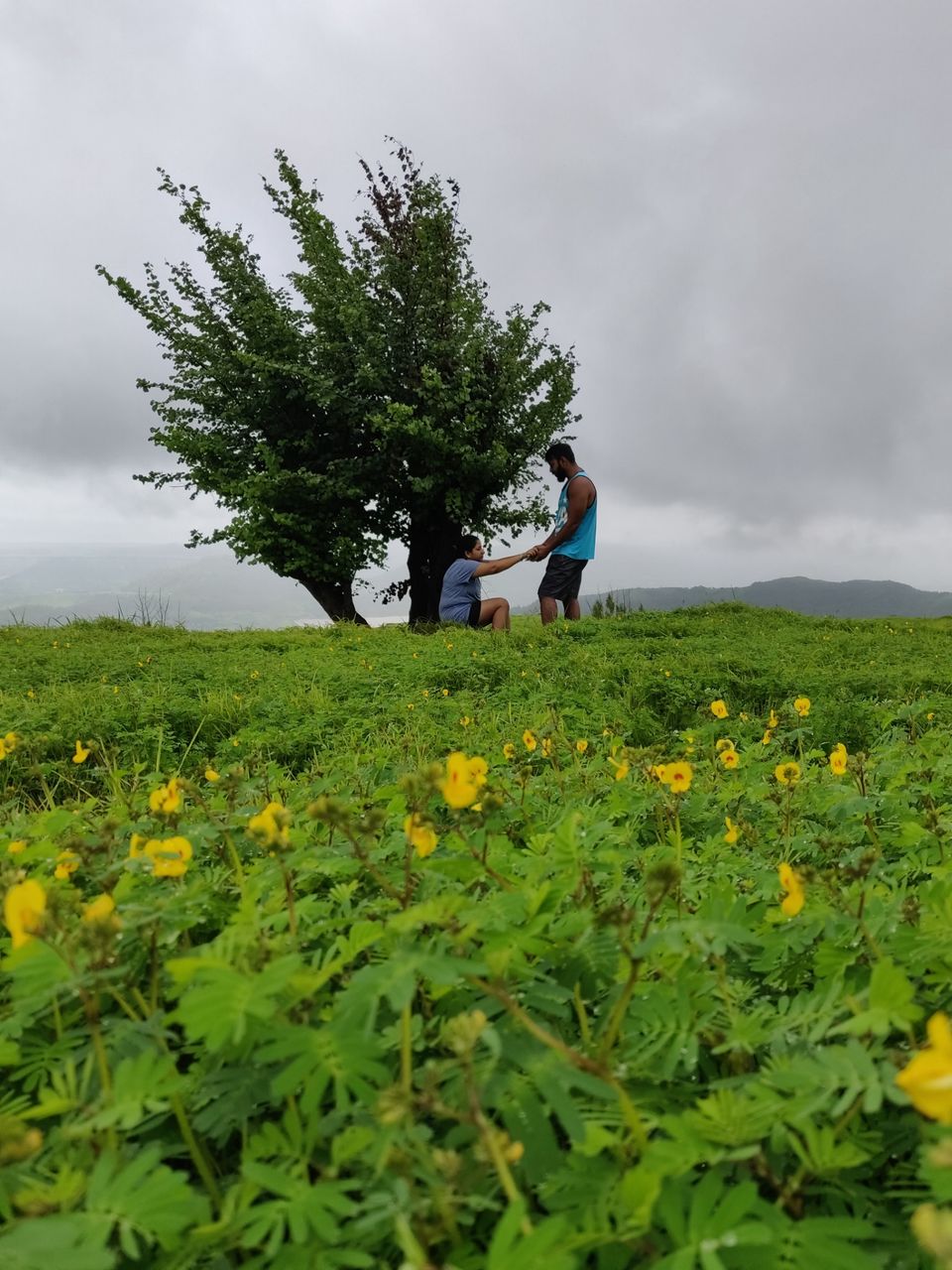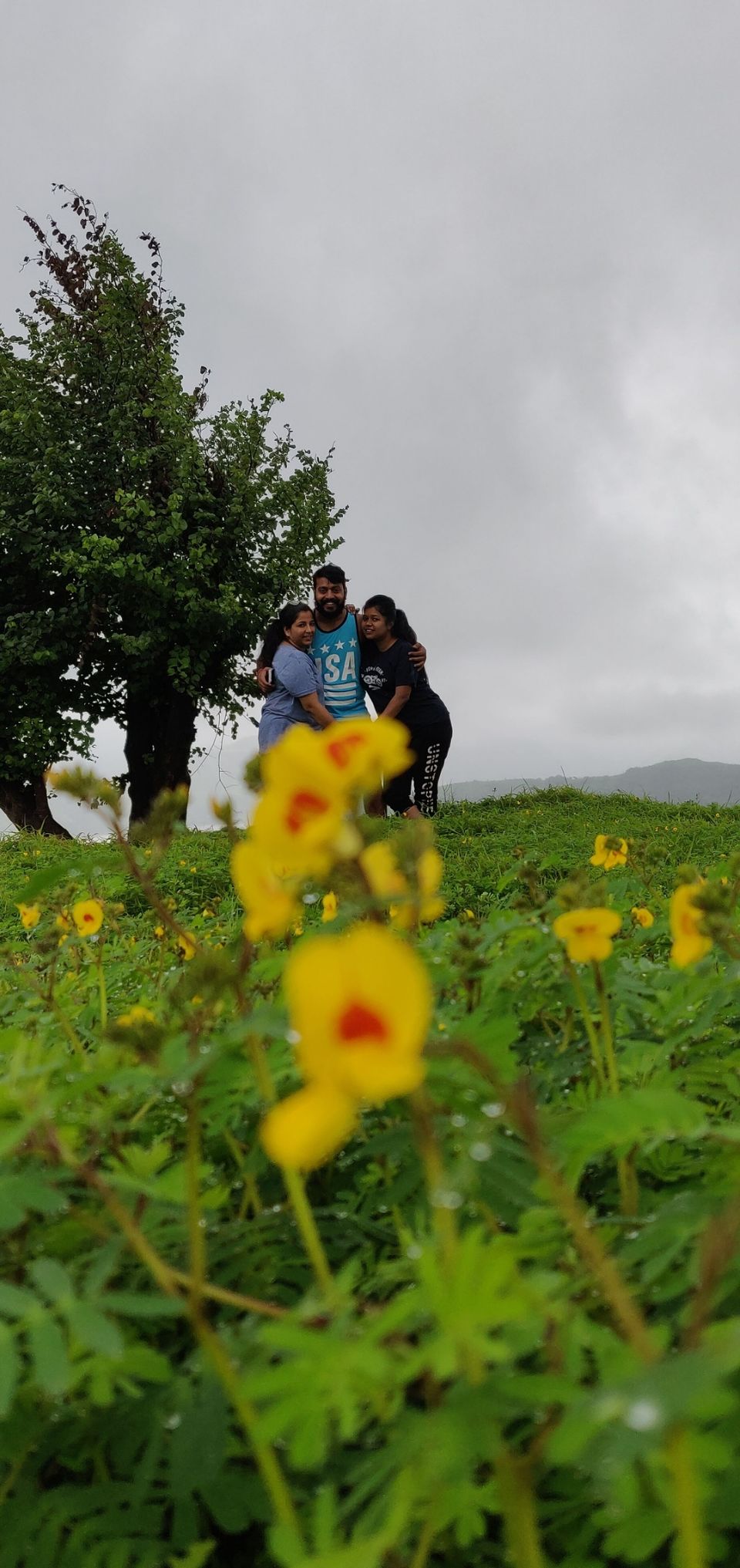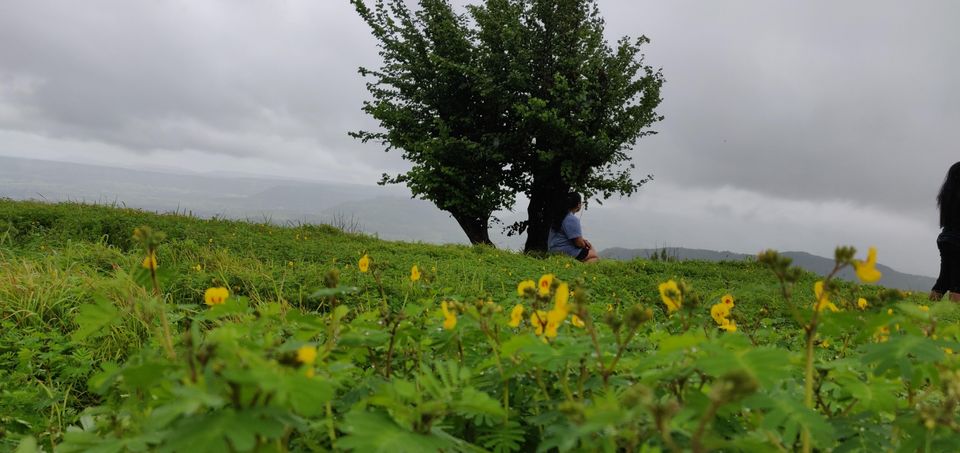 After witnessing the gigantic greenery and mountains, the floral beauty of kaas will give you an awestruck moment. After having delicious poha, sabudana khichdi and sreekhand (in the resort and yes it was yum) we left for the final destination of our wandering, The Mahabaleshwar! Sit back and relax coz as one would reach mahabaleshwar covering  little bit bumpy Roads. We reached via tapola also known as mini kashmir in maharashtra. From kaas tapola is around 50kms and surely Google map will continue to play the role of Cinderella's step mother 😁😁.
One must stop by to enjoy the boat ride over here like we did, they have packages according to the points to be covered in boat ride.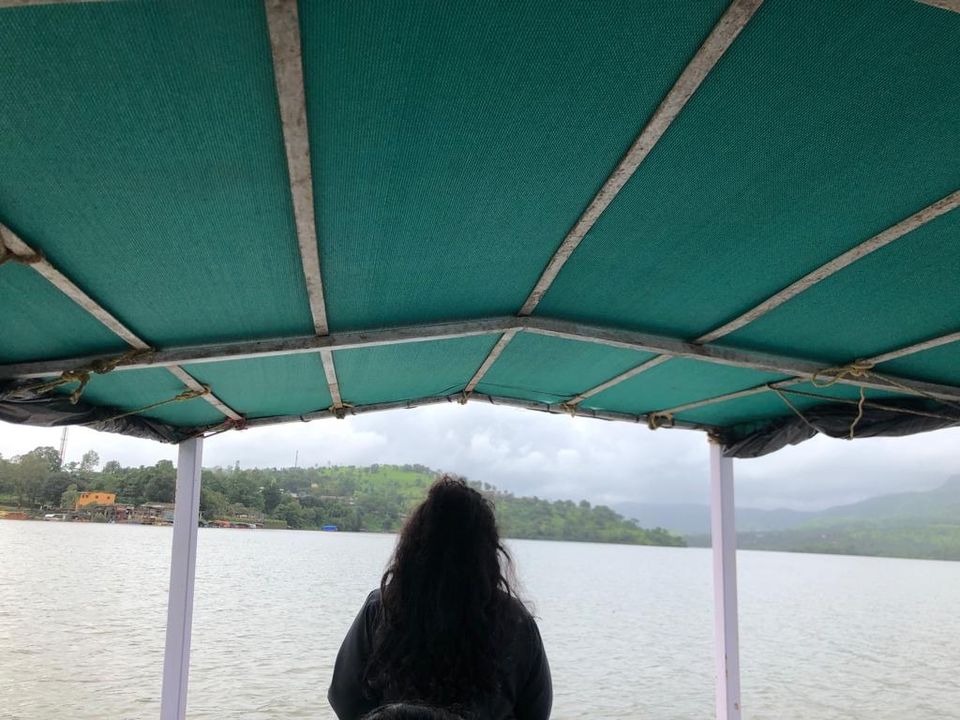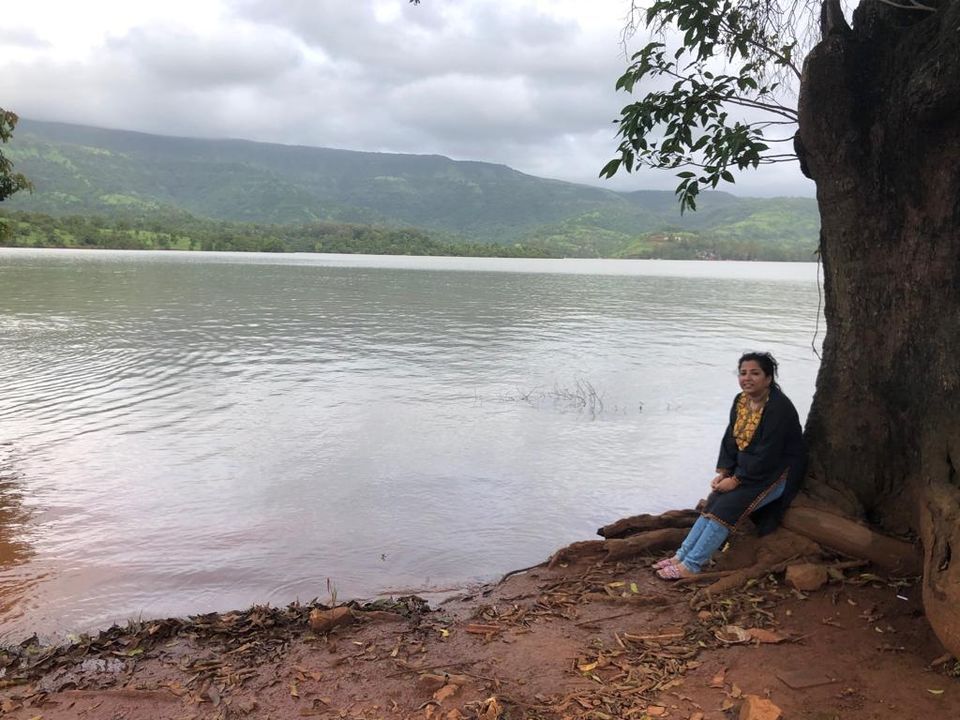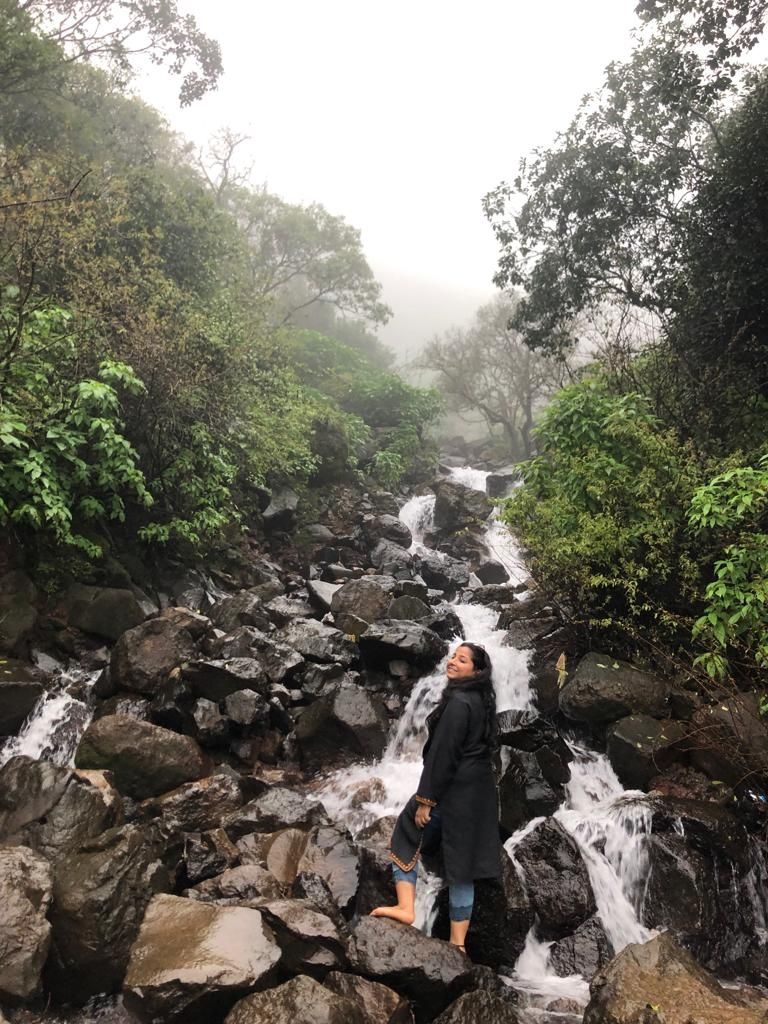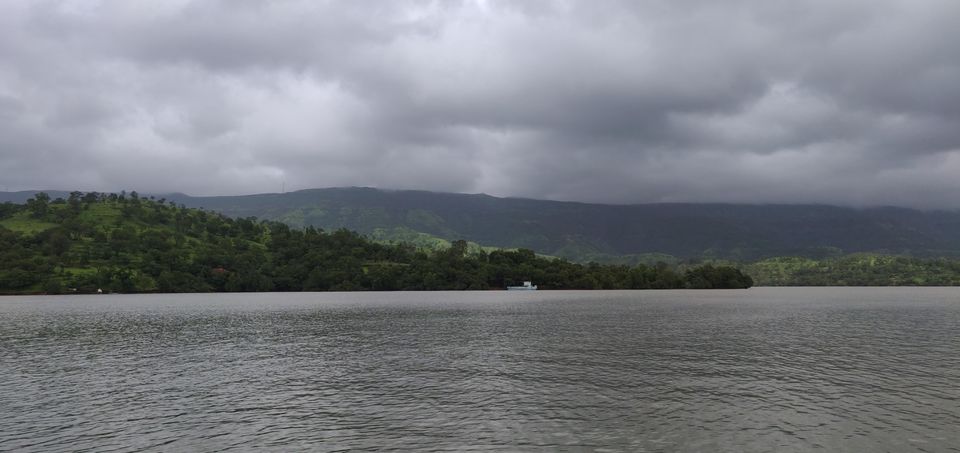 Hotels and restaurants are not a problem in mahabaleshwar . In between the destination the journey becomes enjoyable as you would see beautiful waterfalls and desnse jungle on your both sides🙈🙈
Day 4 we visited the famous mahabaleshwar temple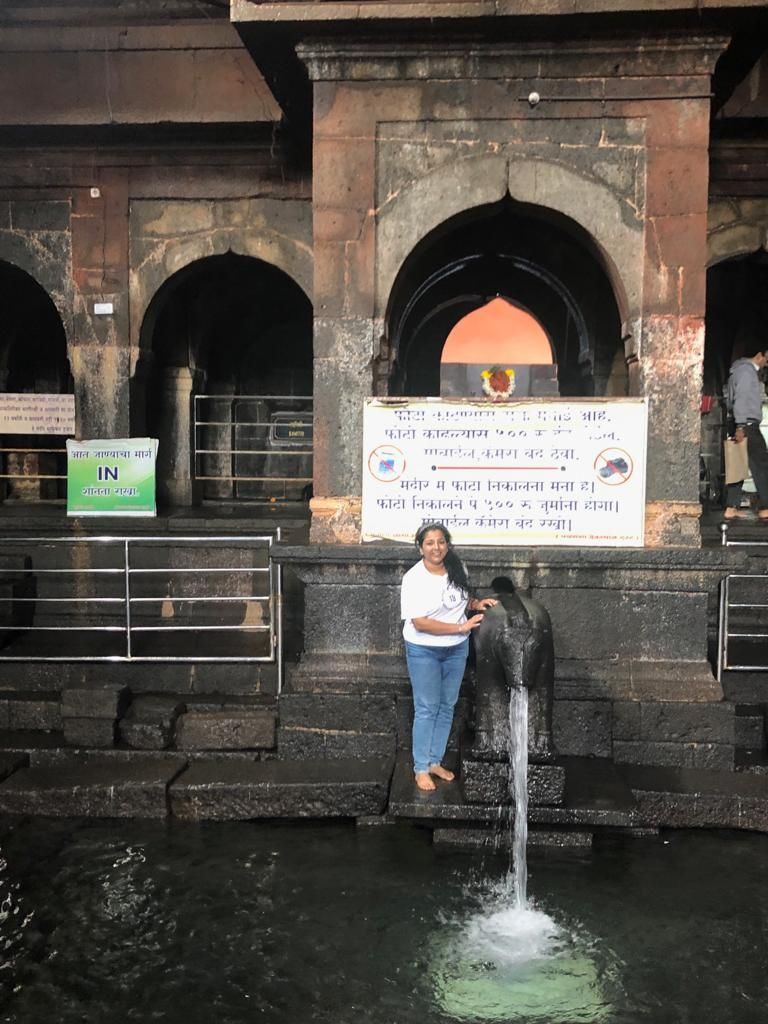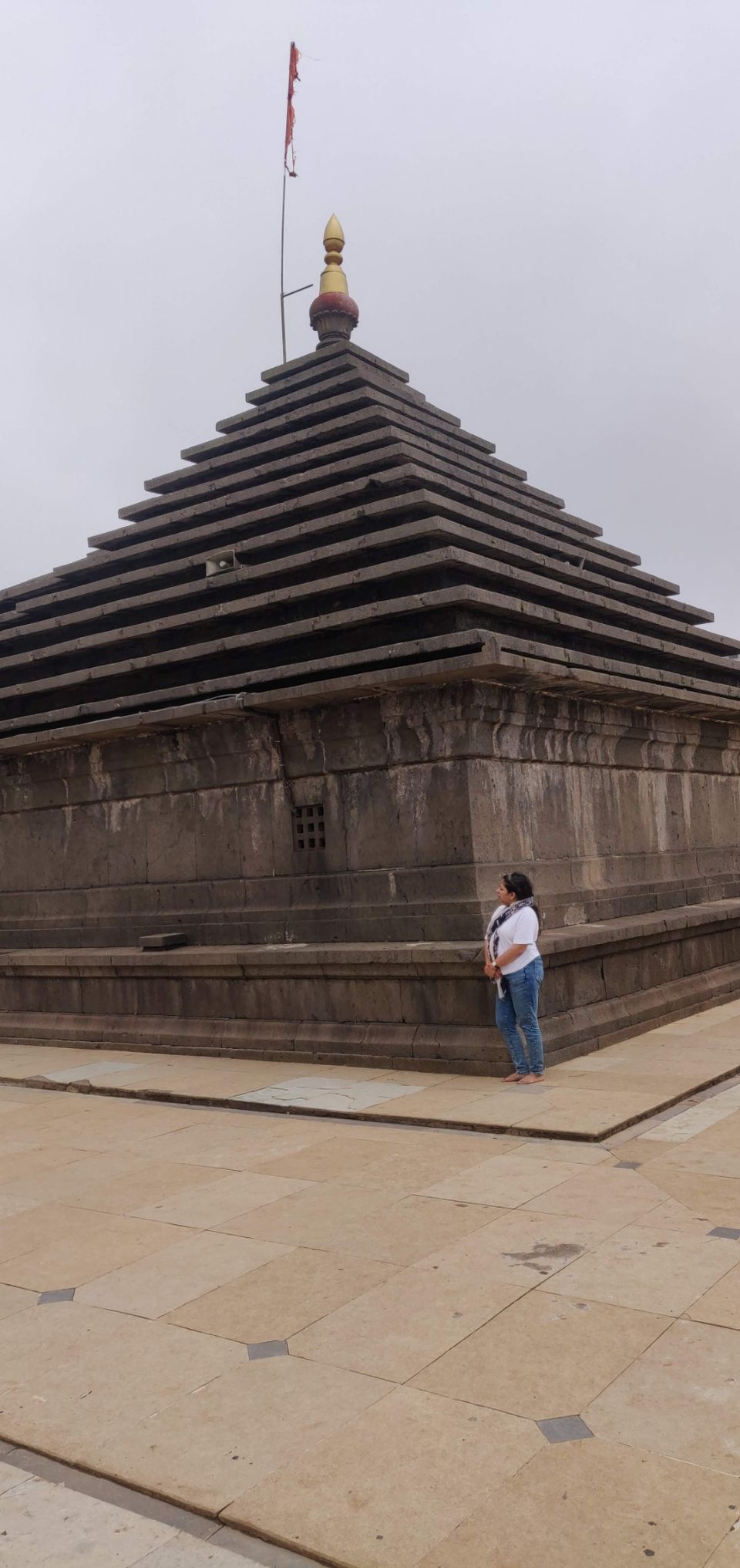 And left for Mumbai as we had flight the same day! After visiting kasmir in July I was kinda taken back by the beauty of kashmir and almost after 1 month we decided for Maharashtra but on a honest note maharashtra is very splendid and alluring you wont be disappointed even for once!
Maharashtra is not just alluring but becomes magical during monsoon! It at its best during monsoon! 😍😍