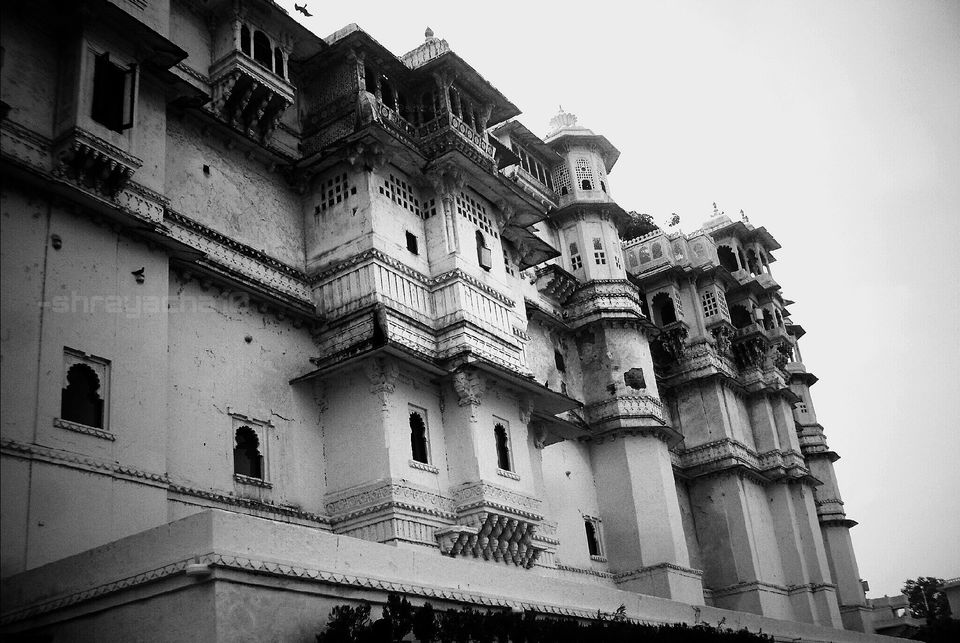 Hello!!
Happy New Year!!Hope you all had a great time in 2018
So few years back I went to Rajasthan with my mother and grandmother for the very 1st time, and I was excited for this one. After spending 2 days in Mt. Abu we planned an impromptu trip to Udaipur's City Palace. On our way to the palace we also visited many more of the other touristy spots like: fateh sagar lake, saheliyon ki bari, and few temples.
Had lunch in the afternoon and we finally reached the beautiful city palace of Udaipur. The weather was pretty cool as it rained in few areas. The palace was built over a period of nearly 400 years, with contributions from several rurals of mewar dynasty. The construction of the palace began in 1553. The palace is located on the east bank of the lake Pichola.
The palace had so many exhibits which helped me to imagine that era and the royal heritage of the palace. The complex provides a view of the lake and the udaipur city from its upper terraces. Even the corridors of the palace were so beautifully designed that you cannot pass them without complimenting the efforts taken by the workers.
The 'cherry on the cake' was the beautiful spaces and vistas that the palace had. Spent few more hours at the palace, had evening snack in the cafe that's in the palace complex itself, and was so happy while going back as my 1st palace experience was memorable.
P.S. Even today looking at the beautiful pictures of this day I could not top complimenting the beautiful architecture that it had.
Do like and share this post with your friends!
#rajasthaninphotos