It's that time of the year when I start planning what I want to happen for me in 2015. A lot of real concrete plans are already in the works, watch this space on the blog for fun stuff I am in the process of working through. But it's also that time of the year when I am in the mood for dreaming. And my dreams are big - think a romantic getaway for two (K and I) to London.
Dreams are cheap, right , what's the harm in dreaming? To me London is the ideal destination. It's vibrant, full of culture and best of all, is incredibly romantic.
Planning any getaway can seem difficult, especially with so many things to think about - travel packing, accommodation, itinerary, and so on. But if I were to plan a romantic trip to London, I would definitely keep the following in mind.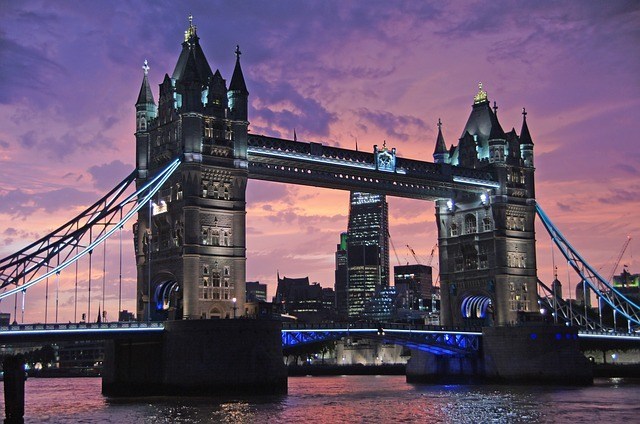 Book a proper hotel

Yes, London is expensive, but nothing is more unromantic than a dingy hotel, or a budget hostel. It is important to not just book any hotel, but to find the perfect one. Ideally a hotel room or accommodation in a good central location, that offers everything one needs and is not too expensive.

The website housetrip.com has a number of listings. and give quite a decent idea of what type of accommodation is available and how much it will cost.

The central Westminster area of the city looks particularly attractive. Not only is Westminster one of the most historical parts of London, but it is also within walking distance of many of the city's best attractions.

Do some restaurant research

No romantic getaway is complete without a long leisurely meal. However some research is required before trying out fine dining options in an expensive city. TimeOut London has some great recommendations. The trick is to find out which restaurants are most popular with locals. If locals eat in a restaurant, you know the food is of a high quality.

For a first night in the city, we would definitely book a table at one of London's most romantic dining spots. Trip Advisor is a great resource for ideas on great places to eat.

As well as eating out in local eateries, it would also be great to dine at a restaurant and bar in the hotel itself. While it's fun to get out and explore, it's so much more relaxed to dine in at a restaurant in the hotel itself. No worrying about getting back to the hotel late at night after a few drinks.

Plan in advance for all attractions

It's definitely important to plan what we want to see before we leave, and hopefully pre-book everything and take advantage of any deals that are available. Places like London Eye, Madame Tussauds, and Big Ben are definite must-dos.

Taking a tour of London with the famous London Duck Tour company would be another great way to see the city. Also fabulous is the idea of taking in a couple of shows like Les Miserables or Phantom of the Opera in London's famous West End. Of course, these are also something that would need to be planned in advance and booked online.

Go for a picnic in the park

With various royal parks to choose from, London is the perfect place to go for a picnic. How lovely would it be to pack a hamper with a chilled bottle of champagne, some strawberries and tons of other snacks to munch on, picnic in a park, and feel just like a Londoner on a day out. The most beautiful parks in the city are Hyde Park, St James' Park and Green Park, and they are a definite must visit, I think.

Go for a riverboat ride

What would a romantic trip to the capital be, without a boat trip down the River Thames? There are options that range from a short trip to a dinner cruise. I can see some pretty good discounts too on these if pre-booked in advance.
So, this is what a romantic getaway for two would look like for me and K. Make no mistake, we are not planning to leave the littles and run off anywhere, but on a dull and rainy day in Bangalore, I can't help thinking how wonderful it would be to just forget about everything and make something like this actually happen. Sigh!
If you had a couple of hours to kill planning a romantic (or any other kind) of getaway, where would you like to go? What would you like to do?
This post was originally published on 'nishitak'.