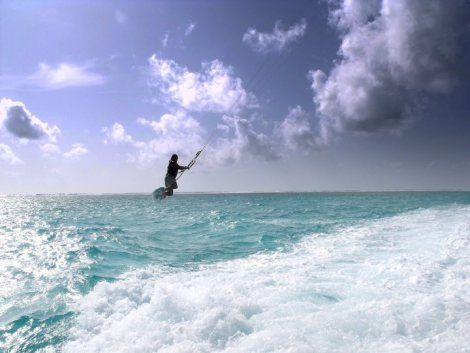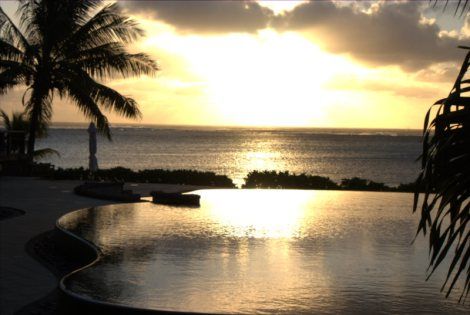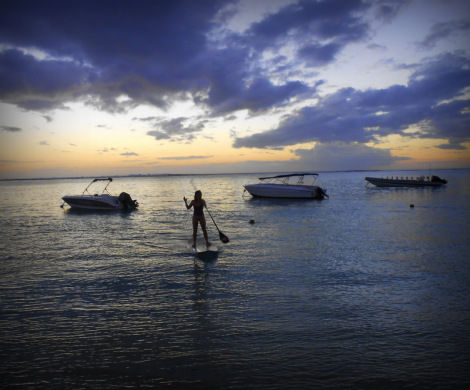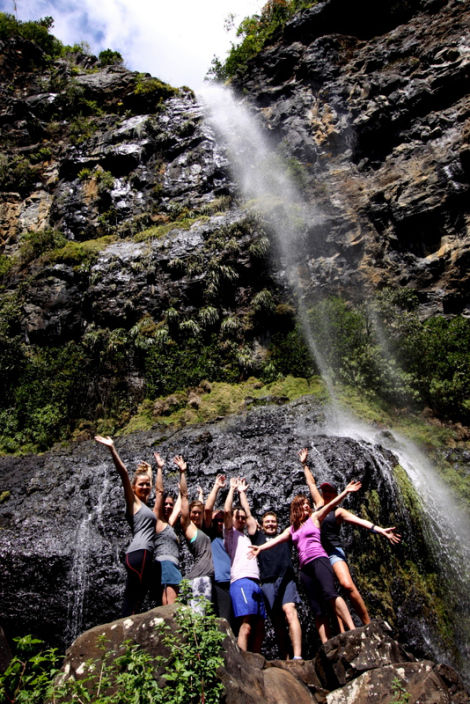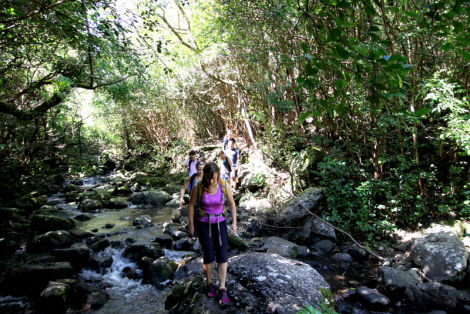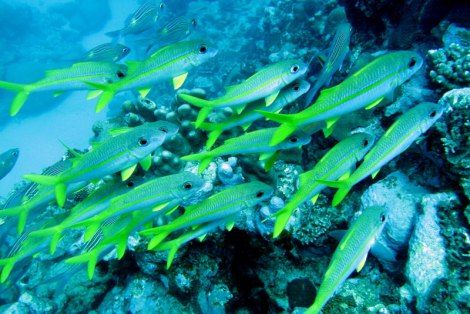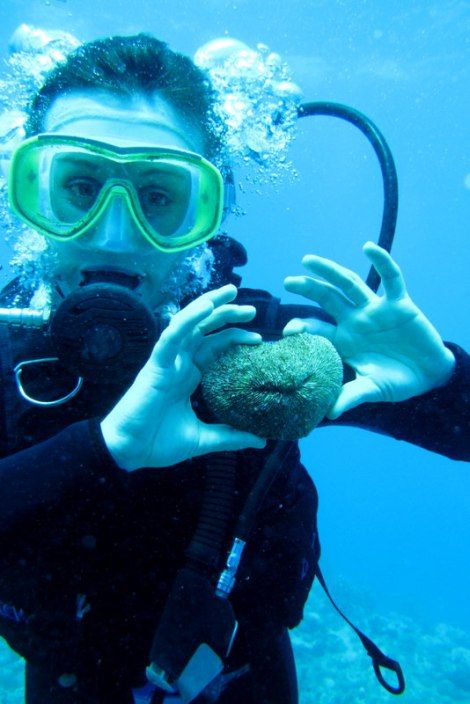 Mauritius. It's all about lounging by the pool sipping cocktails, fine dining, glamour,… and honeymoons, right?
Well, actually- the island, in the Indian ocean just 2,000 kilometres off the southeast coast of Africa is looking to reinvent itself as an island for the adventurous too…..
I've just spent a week at the LUX Le Morne hotel on the South West side of the island, where the UNESCO World Heritage site,, Le Morne Brabant stands over 550m tall behind the resort, hinting at the adventures that lie beyond the beach, and reminding us of the islands associations with slavery.
The peninsula was notorious in the early 19th century as a refuge for runaway slaves. The story goes that after the abolition of slavery on Mauritius, on 1 February 1835 a police expedition travelled there to inform the slaves that they had been freed. However, the purpose of the expedition was misunderstood and the slaves leapt to their deaths from the rock.
Nowadays there is only one man that is allowed to guide walks on Le Morne Brabant;Yan De Maroussem. The mountain trekking and trail running guide has been working for several years to set up an association to promote trail running on Mauritius and now they organise 12 races during the year, including the Dodo trail.
There is an interview with Yan on mysoundcloud page, with more about trail running on the island, his cheese diet, and why women are better trail runners!
It's little wonder he is involved in the new LUX* ME Wellness Adventure Programme in conjunction with London's SP&Co. The programme is aimed at enabling guests to get fit amongst the natural beauty of Mauritius.
This means activities such as hiking, stand up paddle boarding, kite surfing, scuba diving and sea kayaking along with a tailored programme of spa, nutrition and yoga -depending on your level of fitness. – this was a big change of scene for me and I was really looking forward to it. Some of the activities the island has to offer can be read about here.
On my first day at LUX, I'm met by Stephen Price, who set up SP&Co, after a retiring from playing cricket professionally. Stephen takes just 10 minutes to carry out a ' body balance analysis' or 'functional movement screen' – a set of exercises, such as lunges, core work, linking hands behind my back etc, to determine any weak links and prescribe corrective exercise to ʻiron out' these weaknesses.
I already knew that I had very tight calves and Achilles which restrict things like flattening my foot as I walk uphill and I had been wondering if this was affecting my uphill trail running, Stephen said that, indeed I was taking the strain of the hills through my quads and not really engaging the gluts and hips- so the front of my legs gets fatigued quickly.
Later in the week, I'm given a range of exercises to do, which included using a foam roller to "roll out" my stiff muscles, (no stretching prior to exercise, just rolling) and other movements which really trained bursts of power, such as bear crawls, crab crawls and jumping like a frog across the floor, deep lunges, sumo squats hurdle steps etc, and were really exhausting. I initially thought there would be no way I'd want to go to a gym on an exotic island, but you really do just need 45 minutes for a whole training programme and in fact I ended up having three sessions in 5 days I enjoyed them so much.
Next I'm off to see nutritionist, Eve Kalinik, who has been working with the hotel's chef to tweak their menus, making them nutritious as well as very tasty- (you don't feel deprived after a three course dinner with brownies and cashew nut cheesecake to finish.) This was something I was really looking forward to as- although I do know how to eat healthily- I've found it really hard since moving to Chamonix for various reasons- including the fact that there is less variety in the supermarkets, there is always an excuse to go out drinking and food is more expensive – I can certainly forget trying to buy 'almond milk' ( you have a hard job to even find skimmed milk) cashew nut and coconut butter etc, and I can just imagine the look on my flatmates face if he sees me trying to make own, straining nuts through a "nut milk bag". However, it has given me the shake-up I needed. Eve is passionate about eating well- and it's not at all about cutting out fats- I gawked when she suggested cooking with ghee as it's a more stable fat!
After a chat about my diet (during university I was told I was yeast intolerant- which I ignored as it meant giving up booze ) I am given a programme with advice on supplements which I can have delivered to France, gluten and lactose free menus- with a leaning toward vegetarianism- and advise on lifestyle; I basically do not get enough sleep as I prefer to work late into the night- then can't switch off. I'm given a shopping list with store cupboard basics and a handful of recipes, all devised by Eve and I'm fired up to get healthy again.
The rest of the week consisted of kite surfing, paddle boarding, gym sessions and sea kayaking. So whilst you are in a resort- which I assumed wouldn't be my thing – you actually get to really enjoy what the island has to offer, have some unique experiences and learn some new skills, without feeling like you are training. And you are given the tools to continue the good work when you go home….. the perfect kind of retreat in my opinion…
How to book a Fitness Weeks at LUX The prices for the wellness adventure week start from:
5 nights for €1800 including 2 activities
7 nights €2300 including 4 activities