I am not a big fan of trekking or rock climbing too much. But every once in a while, I get this urge to climb a mountain and enjoy the view from the above.
And well, one such mountain was the Le Pouce mountain (Thumb mountain) in Mauritius. Located in Petite Verger, this is said to be one of the easiest hikes in Mauritius. And while that is definitely true for 95% of the route, I beg to differ for the last 5% where you have to actually climb the rock to reach the top.
One of the best things about hiking this mountain peak is that it is secluded and offers an amazing view of the Indian ocean. Yes, that's right. Most people prefer to hike the Le Morne mountain peak so very few travelers come here.
As a result, you get to enjoy the views without having to fight tons of crowds which is present at other hikes here. And from Le Pouce, you not only get a bird's eye view of the entire Port Louis city but you also get a magnificent view of the Pieter Both mountain (second highest peak in Mauritius).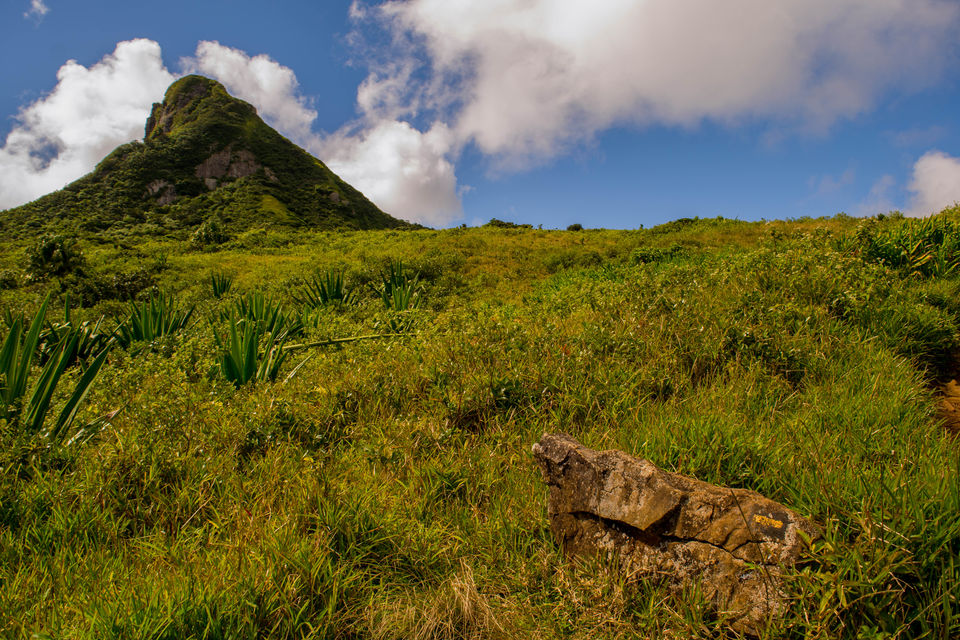 In this article, I will be describing how you can do this trek and have an amazing time on the top of the Thumb Mountain.
About Le Pouce Mountain
Le Pouce mountain is situated at an altitude of 812 m and is the third highest peak in Mauritius. It is also popularly known as the Thumb mountain because of its thumb-shaped peak.
Since Le Pouce is situated near the country's capital, Port Louis, it offers some amazing view to the hikers here. As Mauritius is only 45 km wide and 65 km long, you can easily most of the island from here and have a clear view of the northern coastline of Mauritius.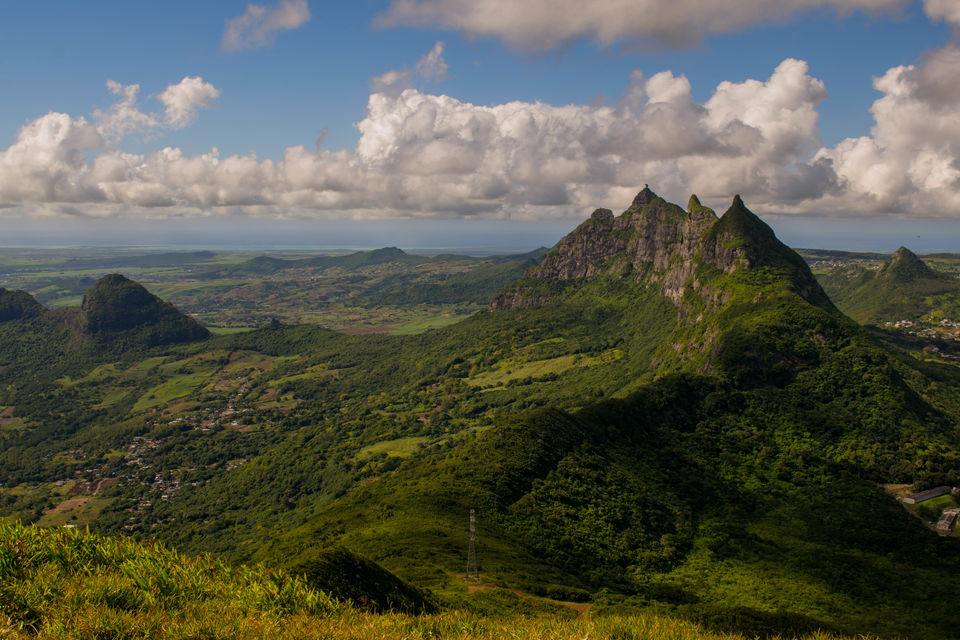 You get to witness the majestic Pieter Both mountain on one side which is also the second highest mountain peak in Mauritius and has a unique structure. Its peak is shaped in the form of a head and it is actually one of the toughest hikes in Mauritius.
In the South, you have the Plaine Wilhems sprawling in front of you, giving a completely different view than the coastline in the north of the peak.
Best Time to Hike Le Pouce Mountain Peak
Honestly, you can come here at anytime when it is not raining. Since it is an easier trek, there isn't really much to worry about here. But yes, monsoon season can make it hard to climb the Thumb part of this mountain peak so avoid coming here during that time.
Ideally, winter would be the best time to visit Le Pouce as half of the trek is under open sky. So, you won't feel too hot or humid during the winter months and will actually enjoy the trek up here.
How to Reach Le Pouce Mountain Trail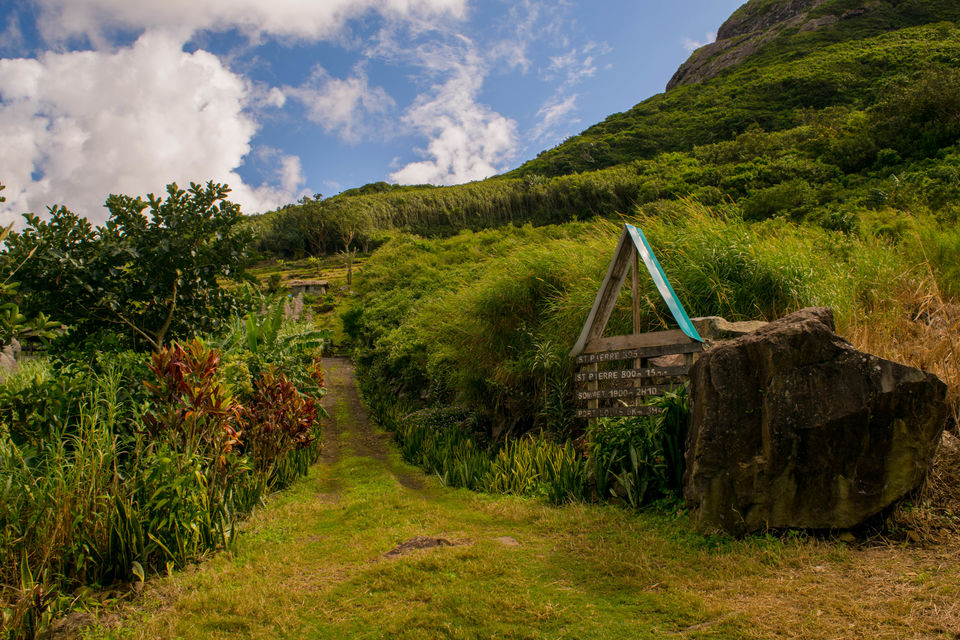 In order to start your Le Pouce hike, you have two starting points to consider. You can choose to start the trek from the St. Pierre village which is what we did or you can access it from the other side via Tranquebar.
If you choose the St. Pierre option, then you would first need to reach this village. There are several buses from Quatre Bornes and Curepipe which will take you to St. Pierre. You can also check the route and bus number from the Mauritius official bus website.
Once you have reached St. Pierre, you will need to walk 1.5 km to reach Petite Verger which is the starting point of this trek. If you check on the map, you will see that there is a short route near the Car Dealer zone. Well, this is your starting point. There won't be any board or signage here but you can easily ask a local if this will take you to the Le Pouce Mountain peak.
It takes around 3-4 hours for the entire trek excluding the time you spend on enjoying the view. If you are a beginner then you can expect to take around 3 hours for the ascent while the descent will take only 2 hours.
Make sure that you start around at least 12 p.m., so that you can reach at the base by evening.
Le Pouce Mountain Hike Route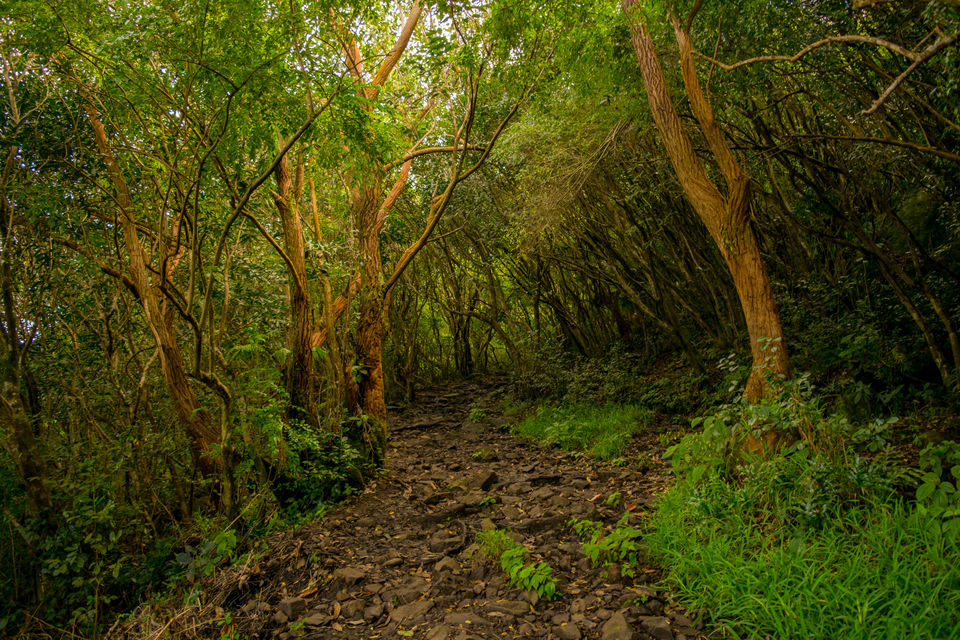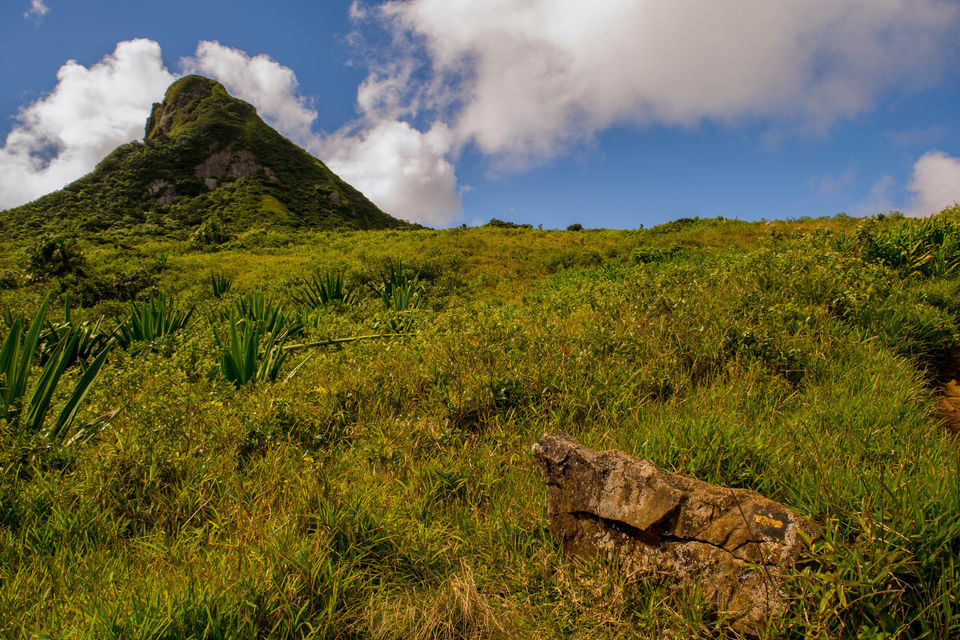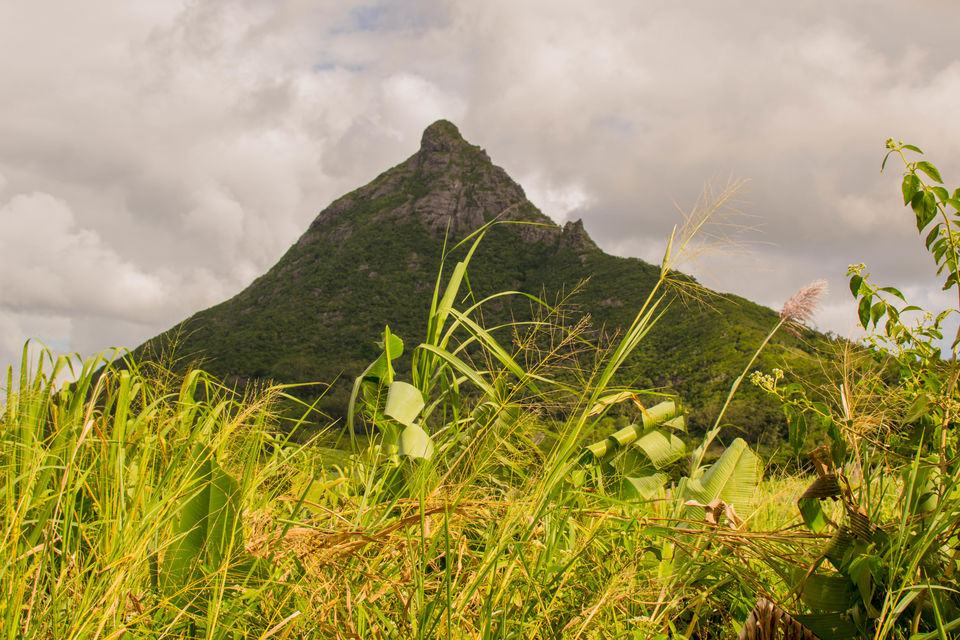 After a walk of 5-10 minutes during which you will also cross a small bridge, you will see the sign of the Le Pouce Mountain trail. It is a warning sign but don't let that scare you too much.
Once you cross this sign, it is a easy walk for the next 20 minutes. You will be able to see the Thumb mountain from a distance. After that, you will enter a cool forest path which will be slightly slippery due to the moss but still pretty easy to cover.
After a while, you will emerge out of the forest into the grasslands and will have amazing views surrounding you on all sides. One thing to note is that when you are going on this trail, always choose the right path in order to keep the summit to your left.
Once you are in the grassland, you will enjoy a gradual ascent through the grass and trees to the meadow which is just below the thumb mountain. This meadow is a great spot to relax and enjoy the view of the Pieter Both mountain and the Moka range.
From here, it is the last 20-30 minutes to the top of the Thumb mountain but this is going to be the most exhausting part of the trek. In the initial 10 minutes, you will be crossing through a grassy path filled with wild flowers.
After that, it is a hard climb to the top. If you are scared of heights like me then it is going to be slightly tough for you. But if not, then it should be mostly easy for you to reach the top. And once you reach the top, you will be blown away by the view.
Plus the wind is really strong here so make sure you carry a jacket along with you.
Things to Carry With You on the Le Pouce Mountain Hike
Trekking Shoes
You definitely need a good pair of trekking/hiking shoes as you would have to rock climb in the end. So, a shoes with good grip will come quite handy here.
Daypack
Ofcourse, you need a daypack on this trek to keep your essential items like wallet, food, snacks, water, camera, etc.
Food and Water
Make sure you keep sufficient amount of water and snacks as there are no food or water points on the way.
Light Jacket
It can become slightly cold at the top so don't forget to get a light jacket with you as well.
Sunglass and Sunscreen
You get direct sunrays in Mauritius which can be really harmful for your skin and eyesight. So, always wear a good pair of sunglasses and use sunscreen to protect your skin.
Camera
Well, if you a photography enthusiast then you definitely don't want to miss the view from the top. Make sure you charge your camera batteries beforehand and take amazing shots at the top of the peak.
Hat/Cap
As I said before, the sun can be slightly harsh over here. So, it is important to weat a hat/cap to protect yourself from the sunrays.
First Aid Kit
Finally, do carry a First Aid Kit so that if you get hurt, you can bandage it and then attempt to climb down. There is barely anyone on this trek so if you hurt yourself, you might find it difficult to return.
Summary
Honestly, even though I was scared to death at the end part of this hike, it was completely worth it. Because the view of the Port Louis city, the Moka range, and the Pieter Both was incredible from the Thumb Mountain.
And since we encountered only 1 hiker here, it was quite peaceful and enjoyable as well! So, if you are looking for some offbeat adventure in Mauritius then make sure you hike to the Le Pouce mountain peak.
Frequent searches leading to this page:-
Mauritius 5 days package cost, 5 star Mauritius holiday packages, how to go Mauritius from India, Mauritius sightseeing packages, Mauritius family tour, Mauritius honeymoon package from Delhi, Mauritius honeymoon packages all inclusive from India, Mauritius tourism best places to visit