#SwipeRightToTravel
After having acquired experiences and moments of ups and downs, Greece was my last stop of a 2 month back-packing solo trip. On touchdown at Athens, a pleasant walk from the Syntagma Square to Zorbas Hostel was quite a unique one. One could experience the positive strength of the culture and patriotism of Greece in the atmosphere around. Known for the historical significance, Athens provides the world with the mixture of the old and the young people striving towards the positivity of its uniqueness which takes all the tire away. A couple of hours after relaxing at the hostel and catching up with my sleep ( :p ), the evening walk from Zorbas to the Acropolis was quite interesting, locals engaging with the tourists, not only to sell their products but to truly give and show them the unique aspect of what makes Athens stand out of all the other Greek cities. Despite having a troubled economy, Athens was not a city where the locals tried to rip the tourists off for their money. Seemed like they wanted to be known for their culture and principles more than anything else. Having reached the peak of accumulating all the moments of happiness after having traveled, I wasn't expecting anything different from the previous cities that I had been to. Uh oh, wait. That contradicts to what I said before, right?
Unaware of the fact that I was about to have the best time of my life, I started my walk back from Acropolis to Zorbas, noticing tourists engaging with the locals and music and smiling faces of the people around. Among the crowd, one truly pleasant smile on a face of a stranger-turned-friend was of a girl named Eleni (name changed to protect the identity). Although a true Athenian Greek, she looked Indian more than the Indians looked Indians. She looks so Indian that my Indian friends mistake her to be Sonam Kapoor, the actress.
Seeing her made me so happy and curious at the same time, that I just went and said to her - "Hey, you look so Indian. You look like an actress named Sonam Kapoor. Have you heard of her. Are you Indian?" After having said so much and with such excitement, I think I scared her but to my surprise, she burst out laughing and said - "No, ( a long one like - nooooo ), I am Eleni, from Athens, but yeah, I do look Indian. You're not the first one who mistook me to be an Indian."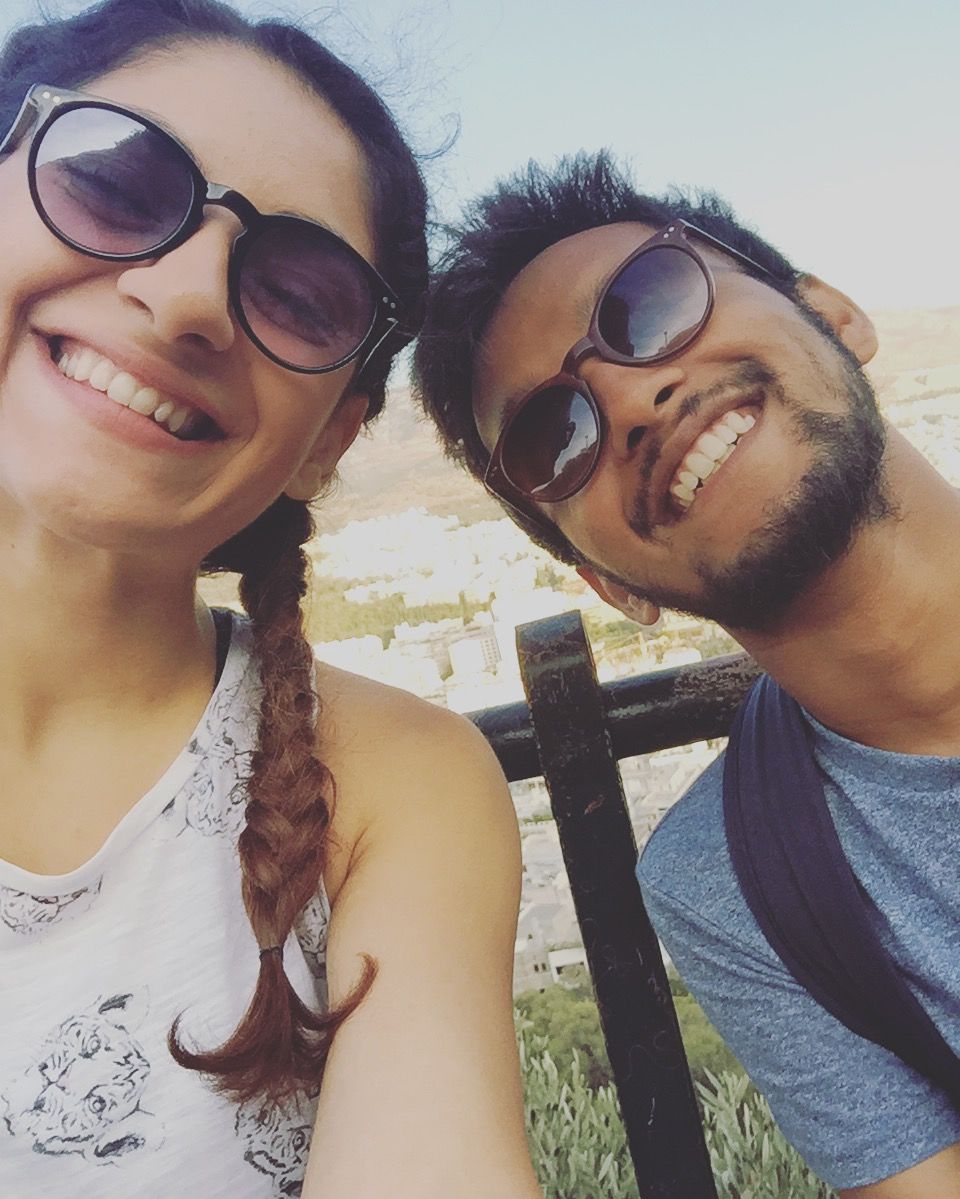 Having introduced for 5 minutes, we came to the conclusion that she must have been kidnapped from India and brought to Athens ( we still laugh about it). It is a rather surprising fact that there are so many strangers out there in the world we could relate to when we need some time off the people we know. I guess I was the one who needed that space and time, not her (:p), which added on to the Athenian charm. While we were experiencing this whole surprise and pleasant feeling of relating to a stranger, Eleni's friend, who she was about to have dinner with, the one I actually thought was about to ruin, walked in. Maria (name changed to protect the identity). Another stranger-turned-friend who I could relate to. A hearty laugh and a caring and welcoming persona is the best thing about her. Both of them expressed such warmth and care towards a stranger that I couldn't have asked for more. So much so that they invited me for their dinner and a concert. A Mexican dinner and a Greek singer's concert.
Imagine this - an Indian, on an exchange program in Germany, travelling across Europe, chooses Greece to be his last destination of travel when he's truly exhausted, expecting nothing different than the other European countries, walking around on streets of Athens alone, runs into an Indian looking Athenian girl, who introduces this Indian guy to another Greek Athenian girl, and inviting him for a Mexican dinner and a Greek singer's concert. Exciting, isn't it?
Almost when I thought was the time to bid adieu to these amazing stranger-turned-friends, the night had a little more take-away moments for me which I could cherish for the rest of my life. Have you ever thought to be crazy to dance like a maniac on the streets of a new country at 2 in the night? Well, yeah, that happened. Eleni and Maria happened to work with AIESEC before and as a part of their cultural event they had to dance on a Punjabi song - Tunak Tunak by Daler Mehndi. Choreographed by Eleni, all three of us danced on the streets of Athens in front of the Athenian court, on the song - Tunak Tunak. At times, it feels so good that you're not the only bad dancer the world will ever see, isn't it? There are people in the world who are as crazy and as bad a dancer as you are.
How could you leave a crazy stranger and a bad dancer alone in your hometown? You never should and that is exactly what happened. It was so nice and kind of the Athenian ladies to show me around Athens and explaining the political situations and the reasons behind the protests and the tourist points, the reason behind the famous attractions like the National Museums, the Syntagma Square, Acropolis etc. Roaming around in a new country with a guide of your choice, the one you could relate to, helps you understand the people and the culture of that country better. Travelling is not all about seeing the point of attractions in the country, it is more about understanding the day to day working of a country and its people.
No matter how much I travel or meet new people, nothing and no other people on this earth will ever replace Eleni and Maria (names changed to protect the identities of my lovely friends). They hold a special place in my heart who I look up to and aspire to be like for the kind of people they are.